Mauro Forghieri – who died today aged 87 – stands as one of Formula 1's great engineering geniuses for his work with Ferrari from the early 1960s to the mid 1980s.
He is probably best remembered for his landmark 312T design in which Niki Lauda won Ferrari the 1975 world title, but probably the most remarkable aspect of his body of work is that he created pretty much every part of the cars – engine, chassis, gearbox, everything.
Of his contemporaries, it is usually Lotus boss Colin Chapman and Cosworth DFV creator Keith Duckworth who get the plaudits but there's a strong case to be made that he was Chapman and Duckworth all rolled into one bespectacled Italian professor of F1 engineering.
Into the bargain, he ran the team trackside, as the boss Enzo Ferrari (below, left, with Forghieri placed far right) would always remain at the factory.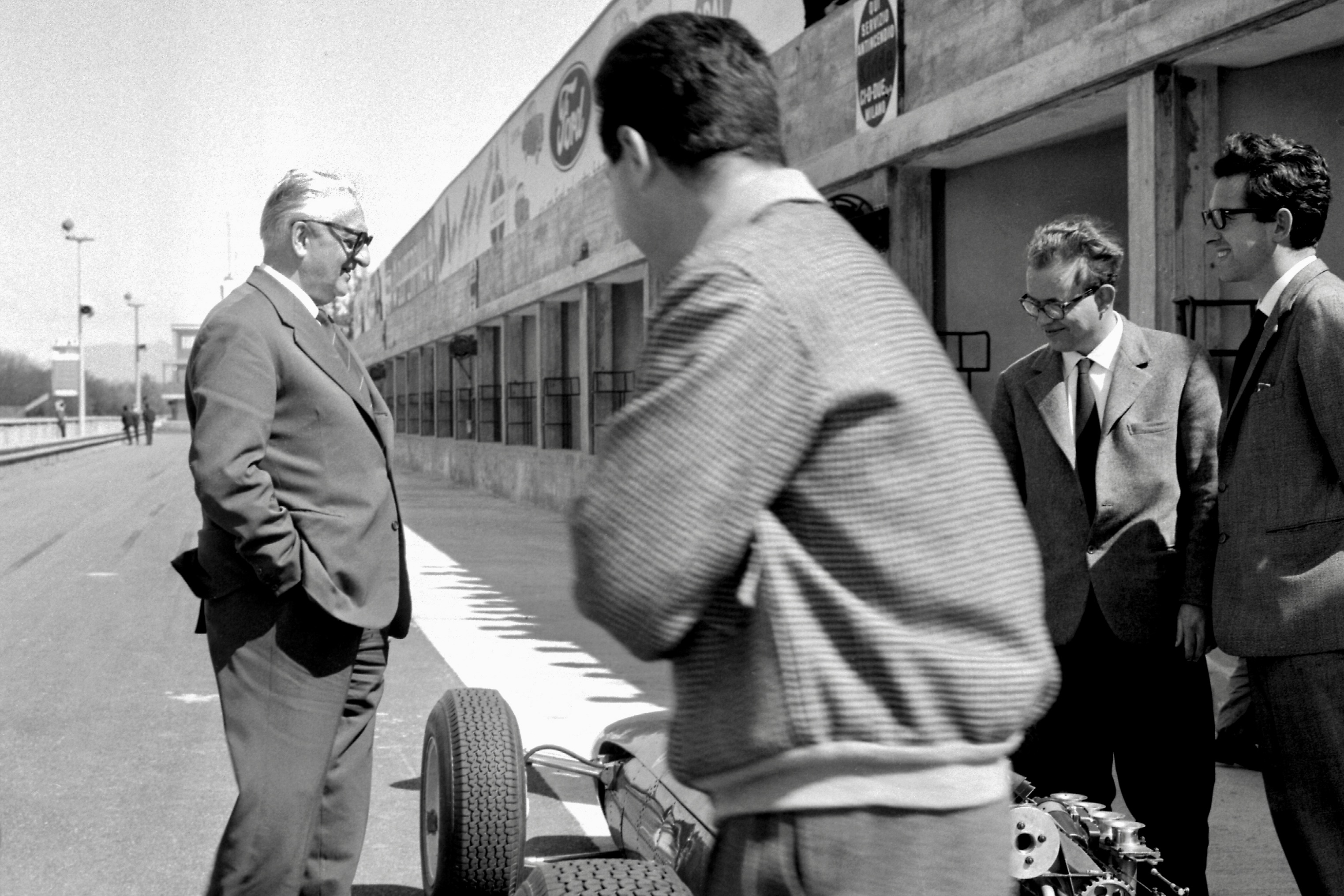 The two had a very sparky relationship, Forghieri emotional and demonstrative by nature, Old Man Ferrari a notorious manipulator of his employees. But the boss knew how heavily he relied upon Forghieri and uniquely rows between them didn't seriously threaten his position.
I asked Forghieri once how those rows used to go down. "If it was a truth that was painful to him," he replied, "I would sometimes say it just to myself, but loud enough so that he could hear it and he would say, 'What did you say?' and I'd say, 'Nothing'.
"But he had heard."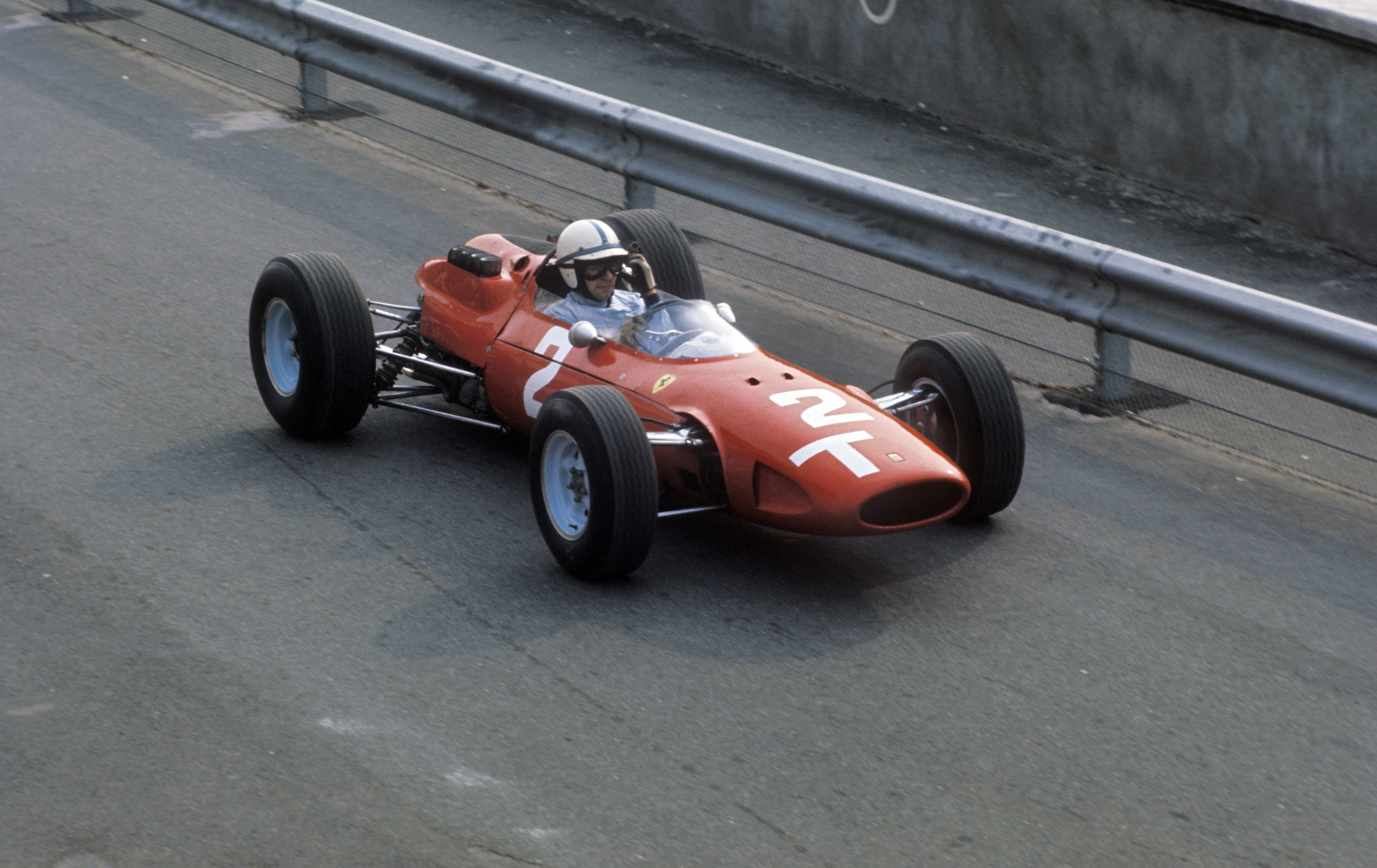 Having been promoted to technical chief at a very early age in 1962 after a mass walk-out of the technical team, he refined what was at his disposal and his first title winner was the V8 1.5-litre car with which John Surtees took the 1964 world title.
Not only did he create the chassis and engine of that car, but he also found time to create a flat-12 alternative for it, which showed sensational performance on its debut at Monza in 1965 and which Surtees (below, with Forghieri) reckoned was his favourite F1 car of all. Its development was curtailed by the advent of the new 3-litre formula of 1966 but it was a theme Forghieri would later return to with devastating results.
Before the days of Fiat funding, Ferrari was not always the best-resourced of teams and for the start of the 3-litre formula it was obliged to resurrect its V12 engines from the 1950s, with only rudimentary updating. Big, heavy, thirsty, not that powerful and requiring ridiculous levels of cooling, they were made to look ancient with the debut of Duckworth's compact Cosworth DFV V8 in 1967.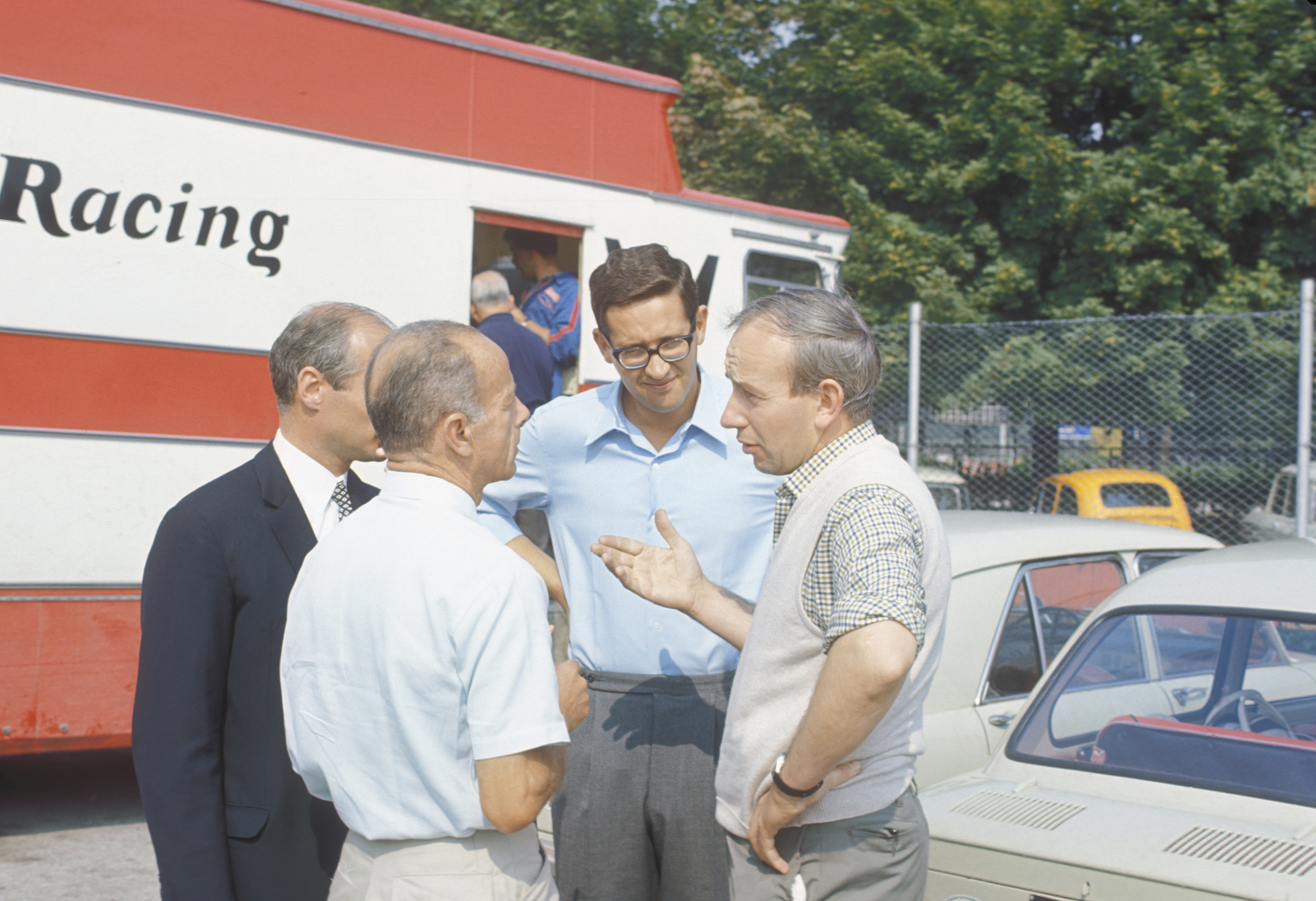 Forghieri understood immediately the lessons of that engine and asked his boss for a budget to create Ferrari's answer.
"But this was before Ferrari had Fiat backing," Forghieri explained, "and the Old Man was presented with certain economic problems and so was reluctant.
"I then said in that case, for '68 could we at least just concentrate on F1 instead of doing F1, F2, sports cars, hillclimbs, sometimes even Can Am and I said to him that if we at least did this we could win three grands prix at least, even with the old engine."
---
Ferrari F1 team principal Mattia Binotto pays tribute to Forghieri
"Today is a very sad day for everyone at Scuderia Ferrari. We mourn the passing of Mauro Forghieri, one of the most amazing people to have worked here.
"He was appointed as team manager at the age of 27 and, with his brilliant insights, he was one of the last all-round engineers in the car world. I met him on various occasions and each time was something special.
"He was, to the end, a truly charismatic individual. His revolutionary ideas, together with his vibrant nature, his abilities as a great motivator, meant he played a very important role in some of the most significant moments of Ferrari's history and he did more than most to fuel the Prancing Horse legend.
"We will all miss him."
---
Although the '68 Ferrari was the best-handling car on the grid and took more poles than any other – and might have won Chris Amon the world championship with better luck – it won only once, in Jacky Ickx's hands in the rain of Rouen.
"So after winning only once I offered my resignation. But the Old Man said, 'No, you are not resigning from anything. You will go to Modena [Ferrari's experimental base] and do what you ask about making a modern engine'."
Thus was created the fabulous flat-12 3-litre which would power Ferrari throughout the 1970s, taking Lauda and Jody Scheckter to world titles and the team to three consecutive constructors' championships in the middle of the decade and one at the end.
It incorporated the lessons of the DFV and despite having four more cylinders was only 13kg heavier (thanks to some pioneering technology such as titanium con-rods, shot-peened to harden them) and offset that with slightly more power and a lower centre of gravity.
When this power unit was combined with Forghieri's fabulous transverse gearbox 312T chassis, it was pretty much unbeatable in 1975.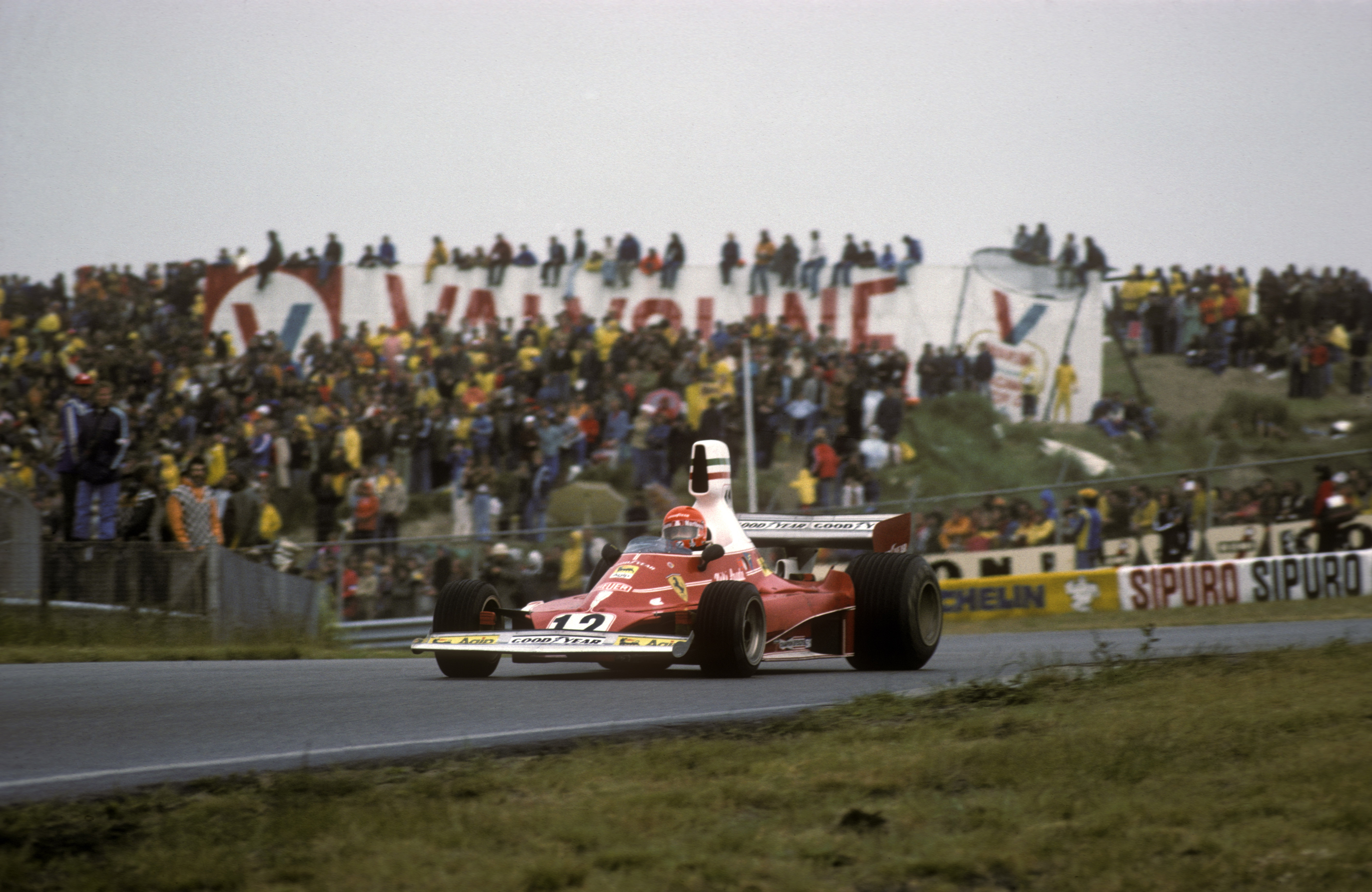 One of his great eccentricities was a tendency to give his opinion to the drivers about how they were performing in his cars.
It used to drive Lauda to distraction at times and could make for some deeply funny scenes. The notoriously no-nonsense Lauda recalled his first race with the 312T at Montjuich in '75.
"I came in after one of the practices and told him the car is understeering. He said, 'Ah it is not understeer. You are taking the wrong lines in parts of the circuit'.
"I said, 'Where?' He said, 'Ah some corners around the back'.
"I asked him how he knew this, given that he was in the pits. He said, 'I have a friend watching there who tells me.' I asked him who his friend was. 'Ah, it's the lady friend of my doctor'.
"I told him, 'Fix my f**king understeer'."
But, just like Enzo, Lauda knew how much he relied upon this creative genius. The reign of Forghieri's flat-12 was brought to an end by ground effect (which required a vee engine to give good exit area for the chassis venturis) and the advent of the turbo era.
In response Forghieri created a V6 turbo for 1981 and although the chassis in which it was installed was not good, the engine was instantly more powerful than anything else.
In little more than 18 months Forghieri had taken on a new technology and arguably bettered what had taken many more people at Renault five years to achieve.
As Ferrari's health faded into the mid-'80s, so Forghieri finally became vulnerable to the internal politics there – and he resigned at the end of '86, despite Enzo's pleas for him not to do so.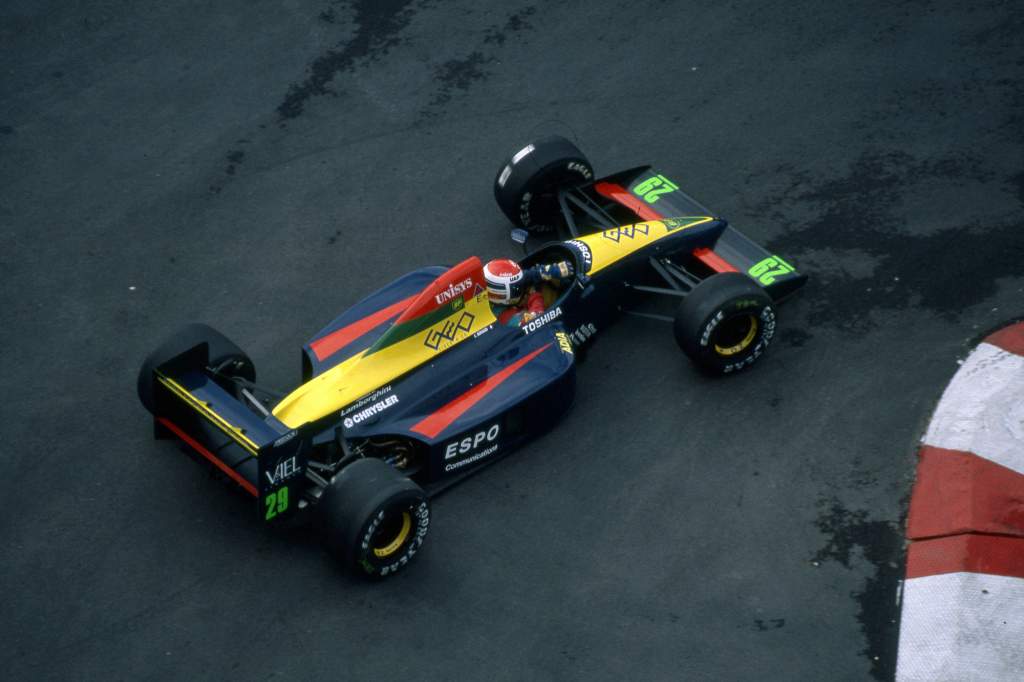 He created the Lamborghini V12 F1 engine which powered the Lola Larrousse cars for a while and which, installed in a McLaren prototype, had Ayrton Senna raving and campaigning Ron Dennis to race. His company Orbital Engineering remains a highly respected engineering consultancy.
His talents were not limited to F1 and some of the great Ferrari sportscars of the era – notably the P4, 512S and 312PB – were also Forghieri masterpieces. He leaves behind a staggering body of work.