Formula 1's superlicence penalty points system is a good idea but poorly-implemented, as the absurd situation Pierre Gasly finds himself in – of being potentially one incident away from an automatic race ban – proves.
Gasly has accrued 10 superlicence penalty points, just two away from the 12-point tally that automatically triggers a race ban. This will be hanging over him for the next nine races given the first of them won't be wiped until after next May's Emilia Romagna Grand Prix.
What's more, he only just evaded a ban for the upcoming Brazilian Grand Prix given the one-year lifespan for penalty points meant he lost two, earned for contact with Fernando Alonso at the first corner of last season's Turkish Grand Prix, shortly before his latest run-in with the stewards.
The AlphaTauri driver has committed six offences in 15 race weekends stretching back to May's Spanish Grand Prix, so you can argue he only has himself to blame.
But while Gasly is over-aggressive at times, particularly when things aren't going well, and would be well-served to rein it in at times, he's hardly a danger on track.
Adopted in 2014, the superlicence penalty points system was conceived to keep track of repeat offenders and create a mechanism whereby a race ban could be imposed on drivers who showed a troubling pattern of on-track behaviour. This was a direct consequence of the crash at the start of the 2012 Belgian Grand Prix triggered by Romain Grosjean that took out, among others, Alonso.
It was a logical move given it was felt that the number of incidents Grosjean had been involved with previously contributed to the decision to ban him for the Italian Grand Prix. There was a need for a formalised system that could set the bar for when to ban consistent troublemakers, even if they didn't cause as significant an incident as the one Grosjean triggered.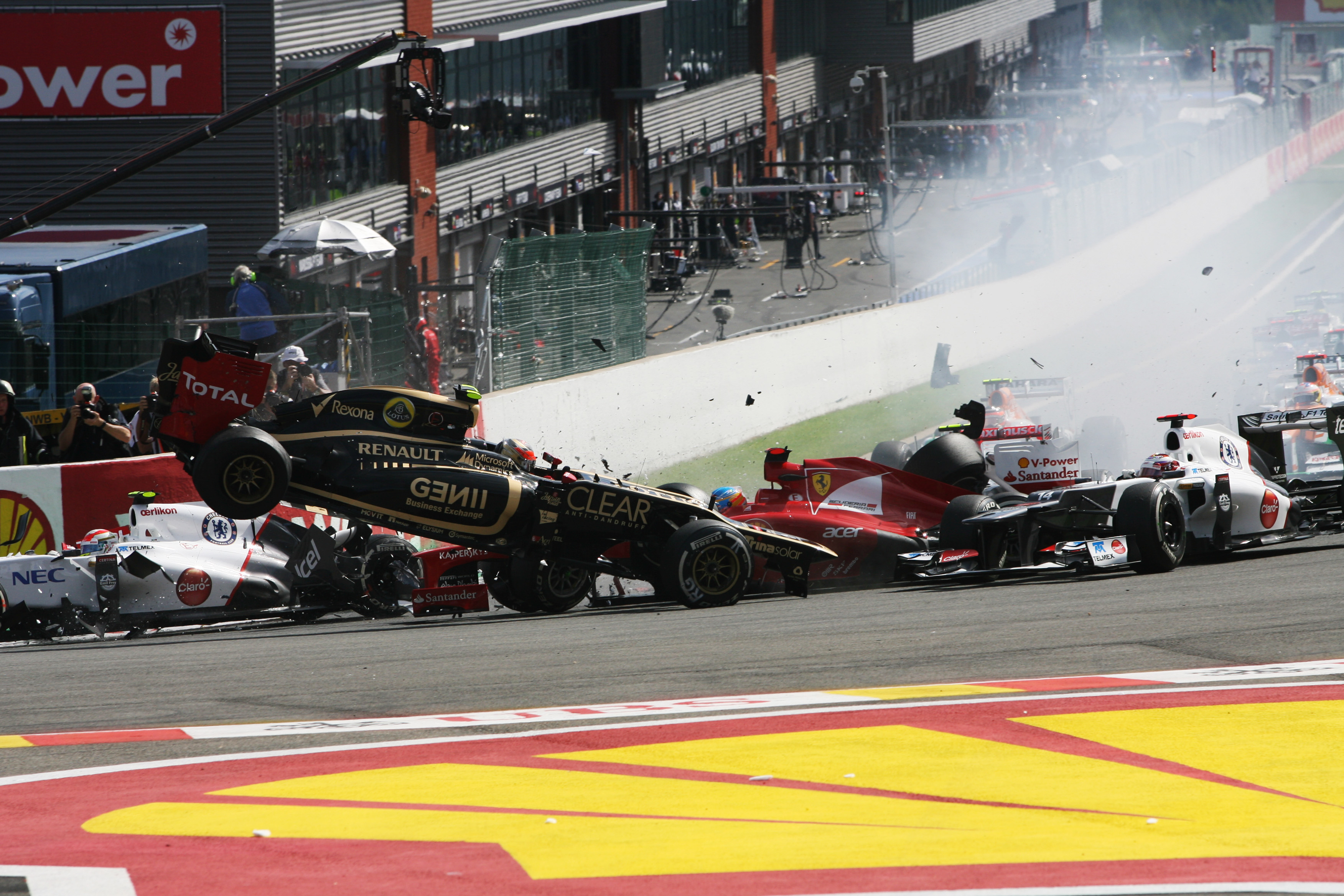 The stewards described the Spa crash as "an extremely serious breach of the regulations which had the potential to cause injury to others" and highlighted that "it eliminated leading championship contenders from the race".
Setting aside the troubling assertion that whether a driver you eliminate is a title contender or not is a factor in setting punishments, something that thankfully has not been cited since in a stewards' decision, this highlighted the fact that generally a driver would only be banned for a single major incident rather than an accumulation. And that such an accumulation wasn't formally tallied up.
There have been cases of bans in the past for such conduct. Famously, Mika Hakkinen was banned from the 1994 Hungarian Grand Prix for causing a crash at the start of the preceding race in Germany.
Eddie Irvine was given a one-race ban, increased to three on appeal, for the accident he triggered at Interlagos in 1994 that launched debutant Jos Verstappen's Benetton into the air. In both cases, there was a feeling that the drivers in question were at times too aggressive and that this contributed to the ban.
A formalised penalty points system, with 12 the threshold for an automatic ban, is therefore an effective way to plot the conduct of drivers. Where F1 hasn't got it right is the way that this is implemented.
The ever-present desire for consistency means that there's a set tariff of penalty points for certain offences. If you gain an advantage by exceeding track limits or are out of position at the start of the race, it's one point. For causing a collision or overtaking under the safety car, it's two points.
But there's little or no wriggle room to revise the number of points upwards or downwards to better reflect the offence.
Looking at Gasly's rap sheet, it's clear that while he is a repeat offender the idea that he could be banned for one more mishap in the next races seems ridiculous.
---
Gasly's penalty points
Spain – Causing a collision with Lance Stroll at Turn 1 (2 points)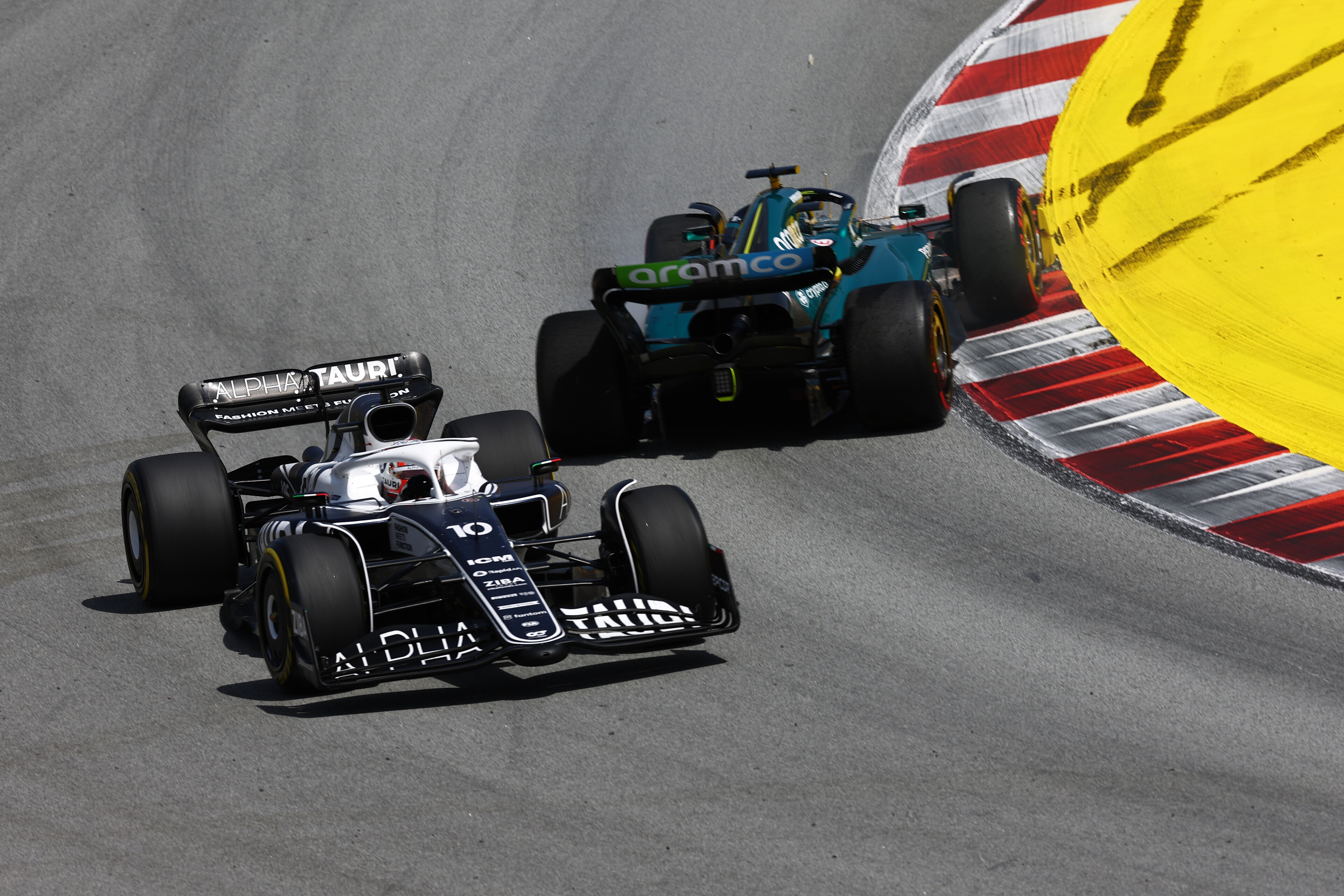 Aston Martin driver Stroll, on soft tyres four laps younger than Gasly's mediums, attempted to pass the AlphaTauri driver for 14th place on the 27th lap of the Spanish GP.
As he had the use of DRS, Gasly defended the inside line approaching Turn 1. Stroll was ahead at entry, but as Gasly had the inside they were side-by-side at the apex. But as they exited the corner, Gasly understeered into Stroll and pitched him into a spin.
He was found "wholly at fault for the collision, although the collision was more due to a lack of grip" and also hit with a five-second penalty.
Austria – Colliding with Sebastian Vettel at Turn 4 (2 points)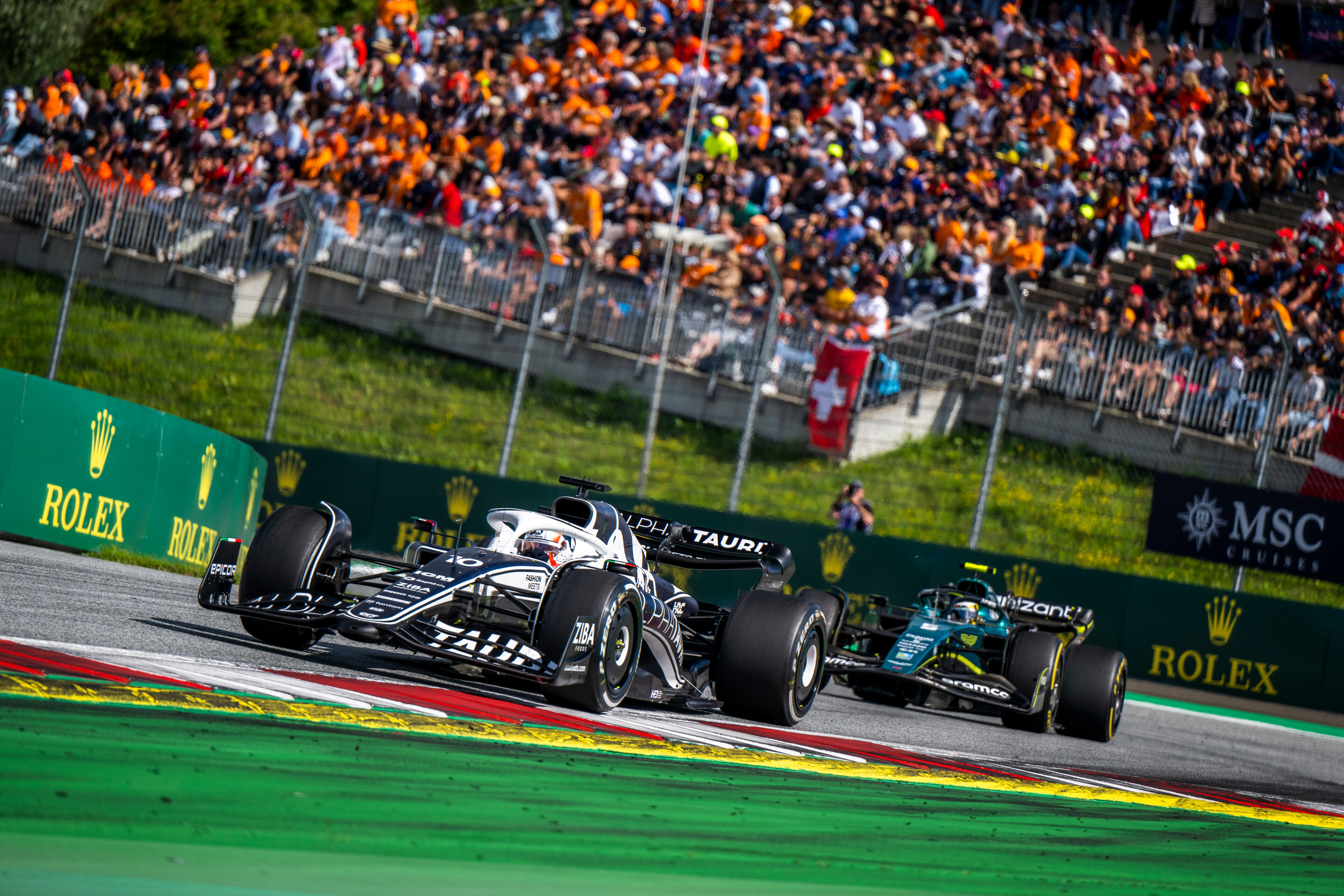 This was another case where Gasly was found "wholly at fault" after failing to give an Aston Martin – this time driven by Vettel – enough room when being passed around the outside.
Vettel was just ahead entering the right-hander, so the move was on, but in attempting to contest the corner Gasly braked a little late and understeered as a result.
He tipped Vettel into a spin, earning a five-second penalty as well as two penalty points.
Austria – Leaving the track without reason multiple times (1 point)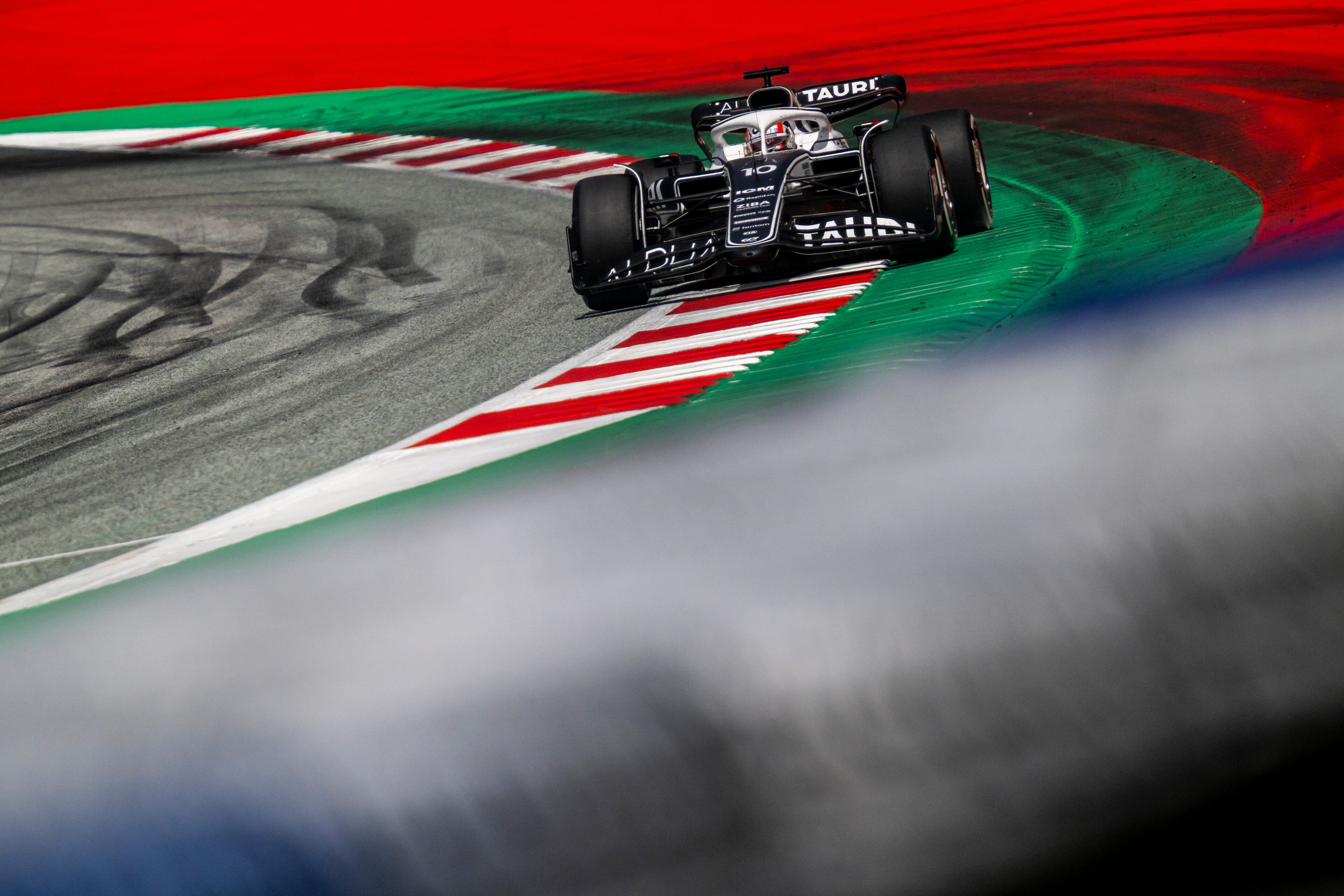 Gasly had four laps deleted for exceeding track limits four times. That earned him a five-second penalty, served at his second pitstop.
Two of the offences were at Turn 10, one at Turn 9, and the fourth one at the first corner, with stewards finding "no justifiable reason" for him doing so.
Japan – Speeding under red flag conditions (2 points)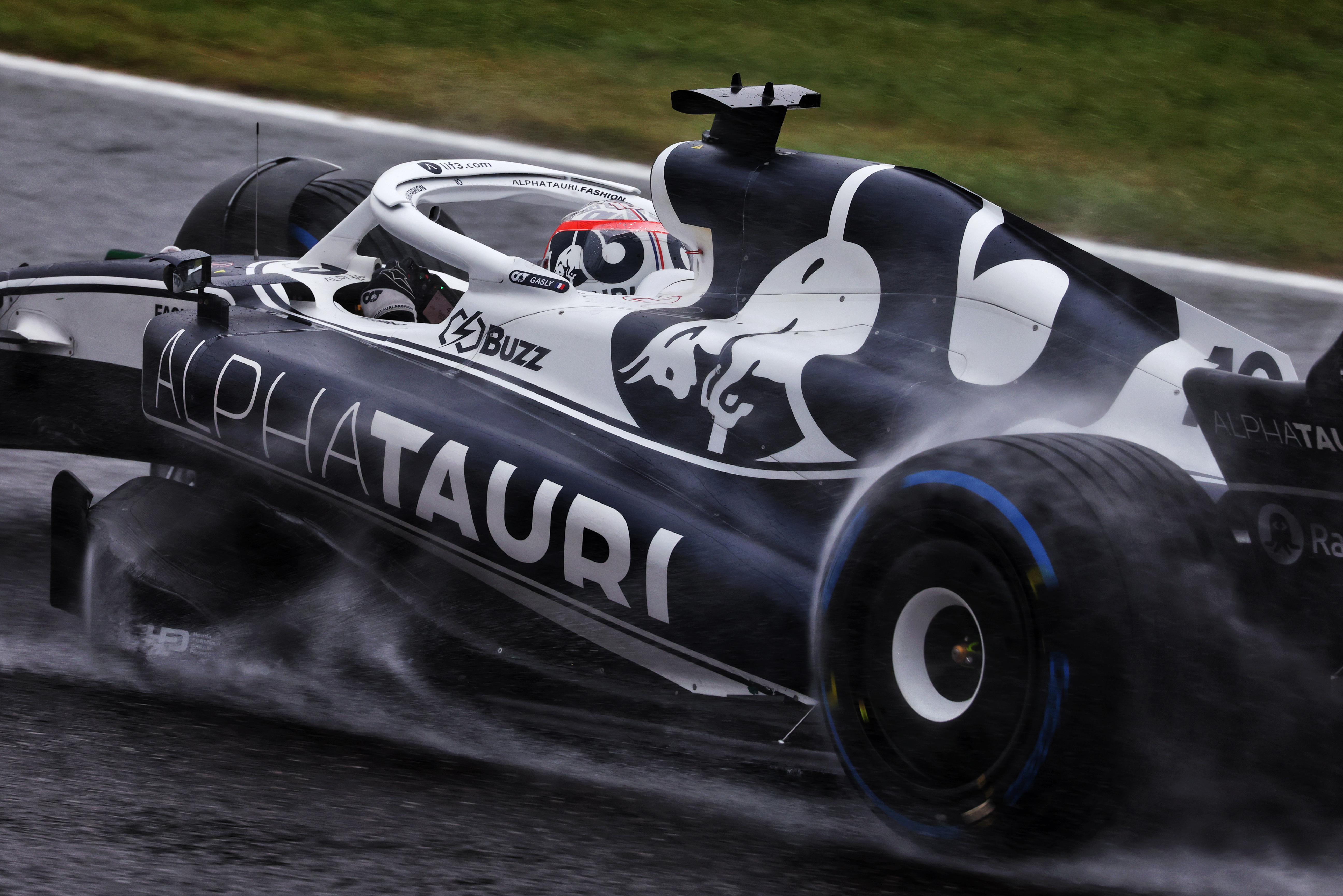 This is the most controversial of the offences and happened after he pitted at the end of lap one for a nose change, having collected an advertising board spat onto the track by Carlos Sainz's accident.
Gasly was deemed by the post-Suzuka report into the controversy about a recovery tractor being on track in poor visibility to have driven in a "reckless manner" by not respecting yellow flags. That's despite being well within the safety car delta, which hadn't reset after he'd visited the pits.
But his penalty was for speeding once the red flags were shown about one second before he passed the tractor. He was found to have "exceeded 200km/h [124mph] on multiple occasions…and reached 251km/h [156mph] at one point".
US – Falling more than 10 car lengths behind safety car (2 points)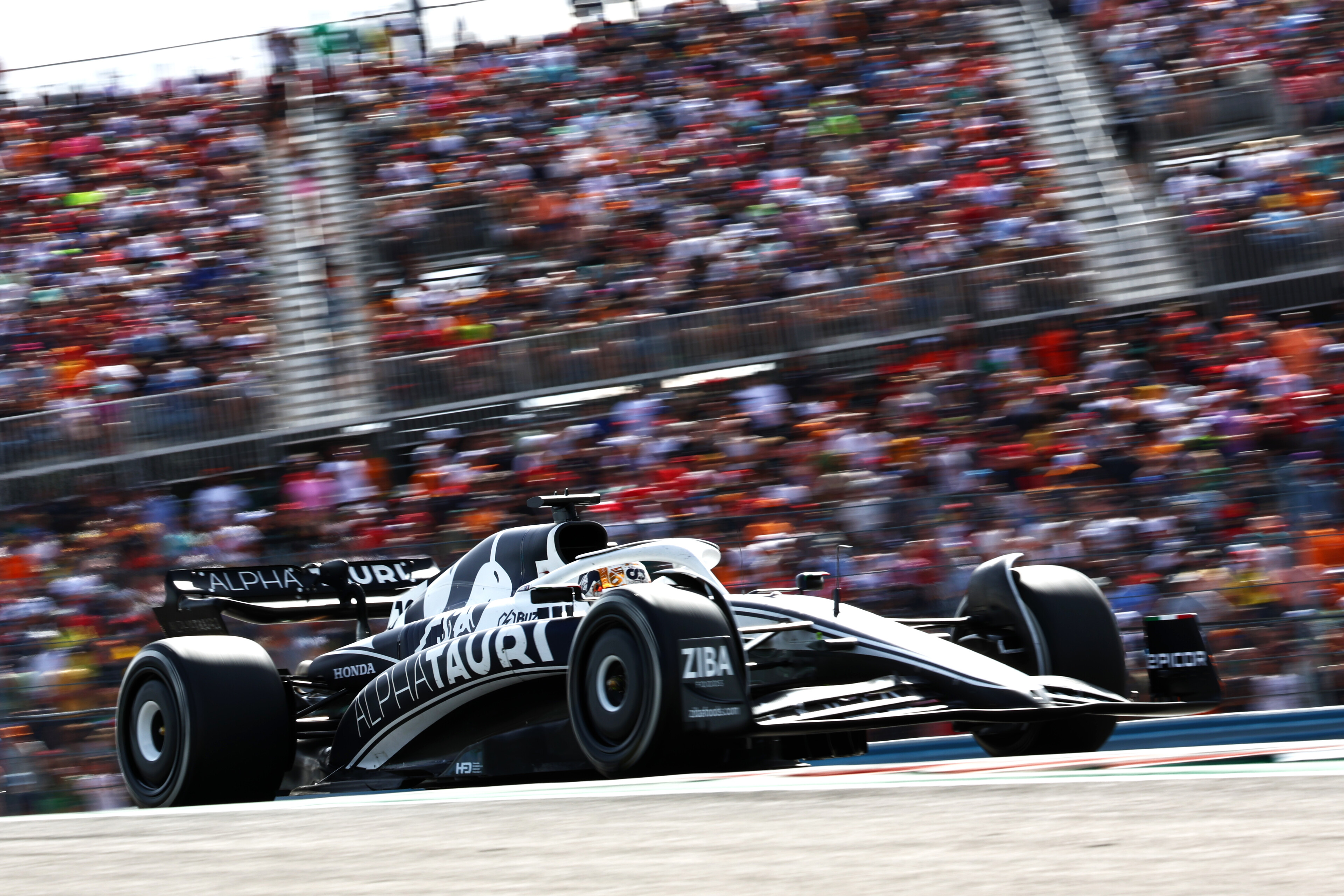 Gasly was found to have been "significantly more" than 10 car lengths behind the car in front under the safety car at Austin.
This earned him a five-second penalty and two penalty points, although Gasly questioned why he had been singled out for it.
"You arrive at 200km/h [124mph], hit the brake, down to 60km/h [37mph] and at the same time the guy in front of you is hitting the throttle flat out and pulls the gap straight away of 150-200 metres," said Gasly.
"On the internet, a lot of people are quite curious and managed to find a lot of reviews [cases of drivers who did the same under the safety car without penalty]."
Mexico – Leaving the track and gaining an advantage (1 point)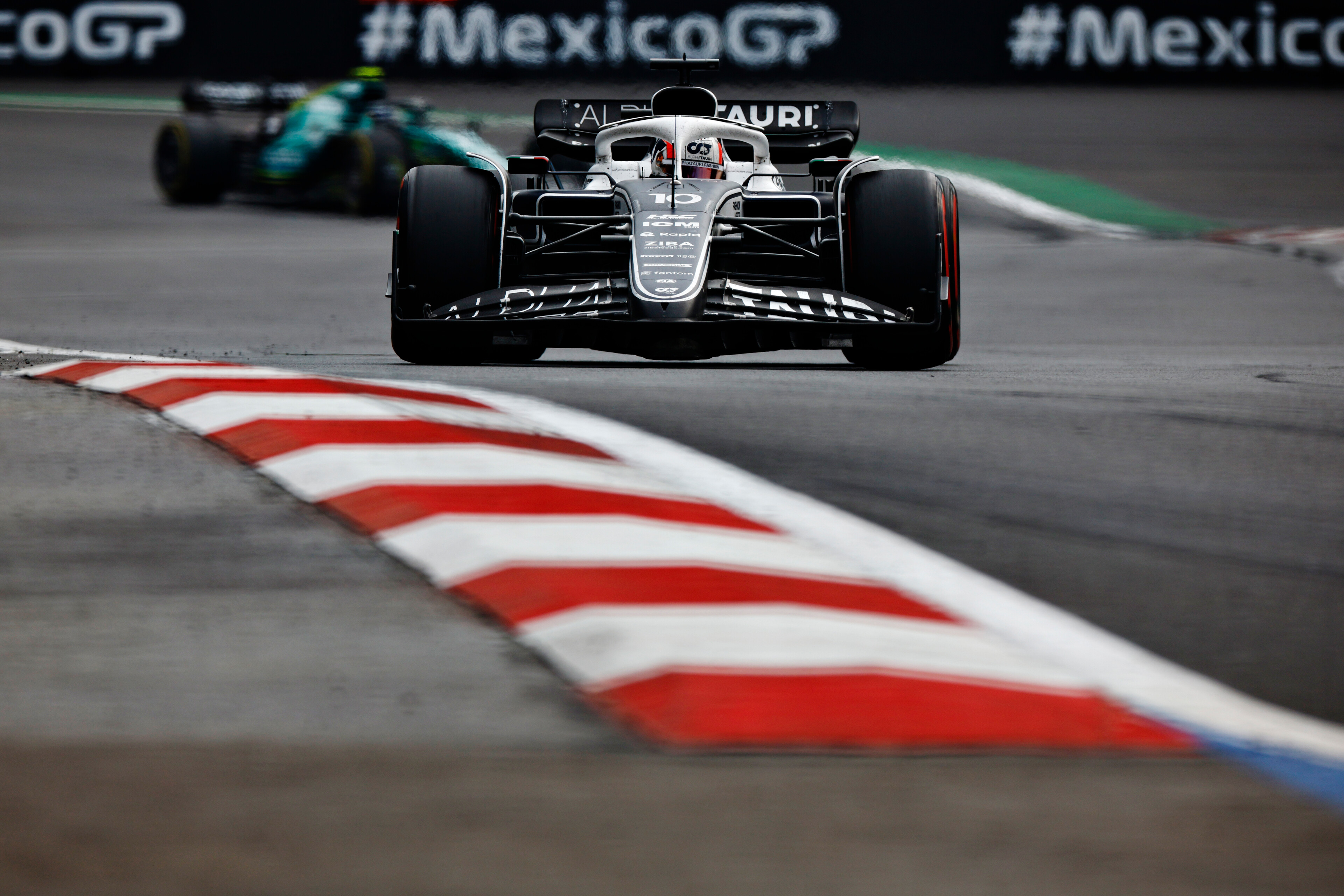 Gasly passed Stroll for 15th place on the 13th lap of the Mexican GP at Turn 4.
He had the inside line into the corner, but locked up on the way in and forced Stroll wide.
Stroll took to the runoff, while Gasly also exceeded track limits. That meant he was given a penalty for leaving the track and gaining an advantage rather than forcing another driver off track.
Had he been found to have committed the latter offence, which would have been perfectly legitimate, he would have gained an extra penalty point.
---
This list of offences highlights several problems. Firstly, speeding under the red flag, certainly in the way Gasly did it, should be worth more penalty points given the safety implications. That is exactly the kind of dangerous driving that the FIA needs to make completely unacceptable.
But the rest of the offences are hardly ones indicative of a dangerous driver. Those at Aston Martin might disagree given three of the incidents involve green cars as the victims, but they were honest mistakes in battle rather than egregious examples of incompetent or dirty driving.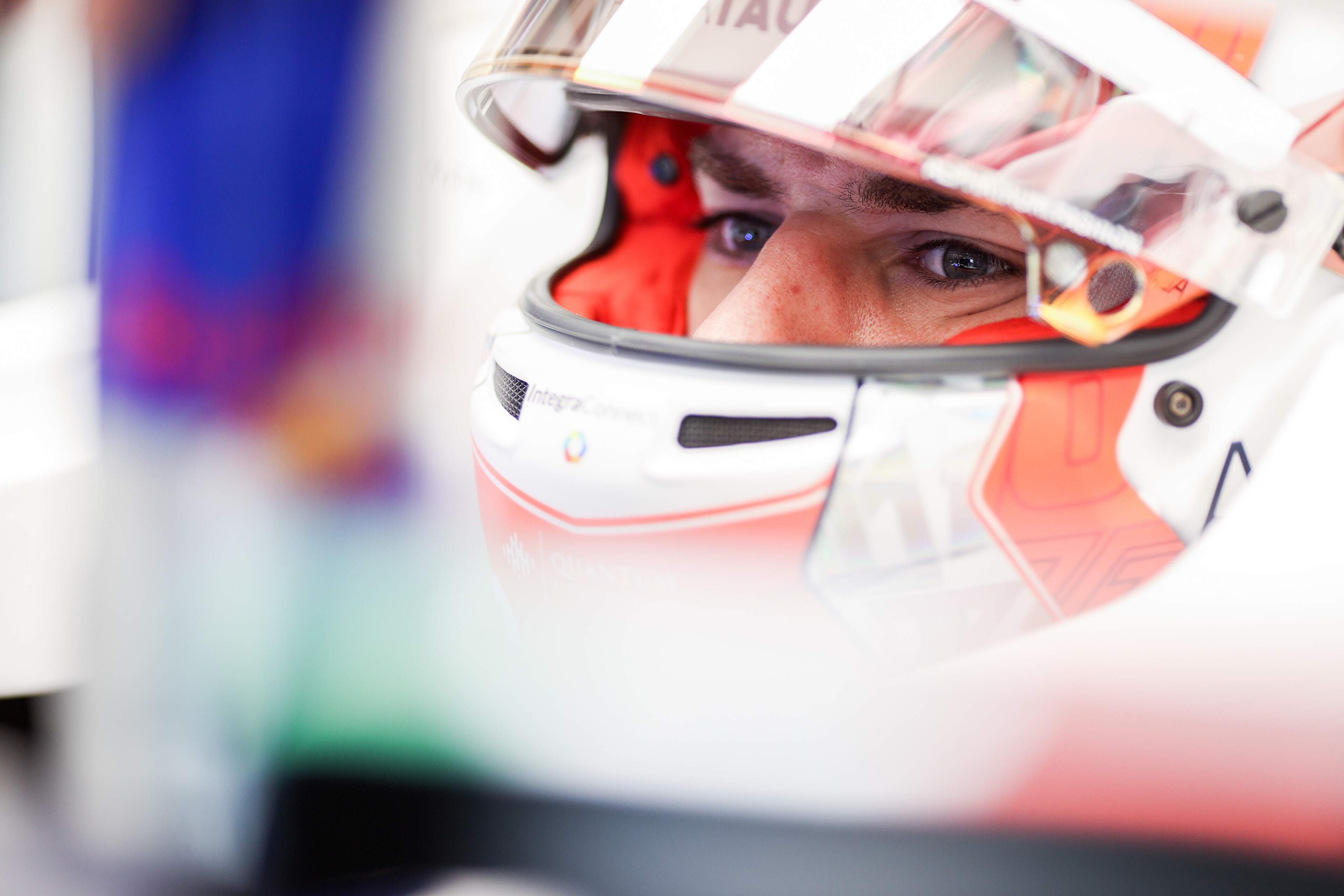 Gasly should take a close look at the way he handles himself in battle to cut back on such incidents and that will benefit both himself and those around him. What's more, he should avoid getting too deep into the mindset that he's being persecuted by the stewards, even if his penalty for dropping too far behind the car ahead under the safety car at Austin was incredibly harsh. But he hardly needs the reality check either of a one-race ban or the threat of it.
It's not impossible Gasly will get through the next nine events without picking up another two penalty points and that will certainly be his aim. If he does so, you could argue the system works as the Sword of Damocles hanging over him might have forced him to modify his on-track behaviour. But there's a good chance he will commit another offence.
That could potentially create a troubling situation whereby the stewards are reluctant to issue penalty points. And as there's little room in the way this is done, that might even impact the offences he gets penalised for. That doesn't mean he'll not be penalised, but it was notable that he was hit with an offence that came with just one penalty point for the Turn 4 incident with Stroll in Mexico rather than being done for forcing him off track, which comes with two points.
This is connected to the wider question of F1 stewarding. The case for permanent stewards is a strong one and would make it easier for increased flexibility within the penalty points issued to differentiate between what you might call run-of-the-mill incidents and minor errors and those that are more problematic and that, collectively, indicate a problematic pattern of behaviour.
It's all well and good to have guidelines, but creating a set menu of points for certain offences has turned what is meant to be a system to tackle those rare cases of those who cannot or will not handle themselves safely on track into an inflexible blunt instrument.
If Gasly's rap sheet was more problematic, there would be no such concerns. But his situation highlights that while the superlience penalty points system needs to exist, its current form is flawed and needs reform.