Formula 1 should introduce permanent FIA stewards if it is to ensure consistency in the way on-track incidents between drivers are dealt with, according to McLaren chief executive officer Zak Brown.
Brown has called for an improvement in the consistency of stewarding, suggesting that a happy medium can be found between what he said Niki Lauda once called "just let the drivers sort it out" and what he sees as the current over-regulation.
The way stewarding is conducted could fall within the scope of the FIA's ongoing analysis of the way F1 races are run in the wake of the Abu Dhabi Grand Prix, even though it should be noted that the FIA is independent of the race director and race control.
"I wouldn't want to be a referee in any sport," said Brown. "It's no different than in football, 'did he trip him up, did he not, did he throw an elbow or not throw an elbow?'. There's a lot of subjectivity to these calls.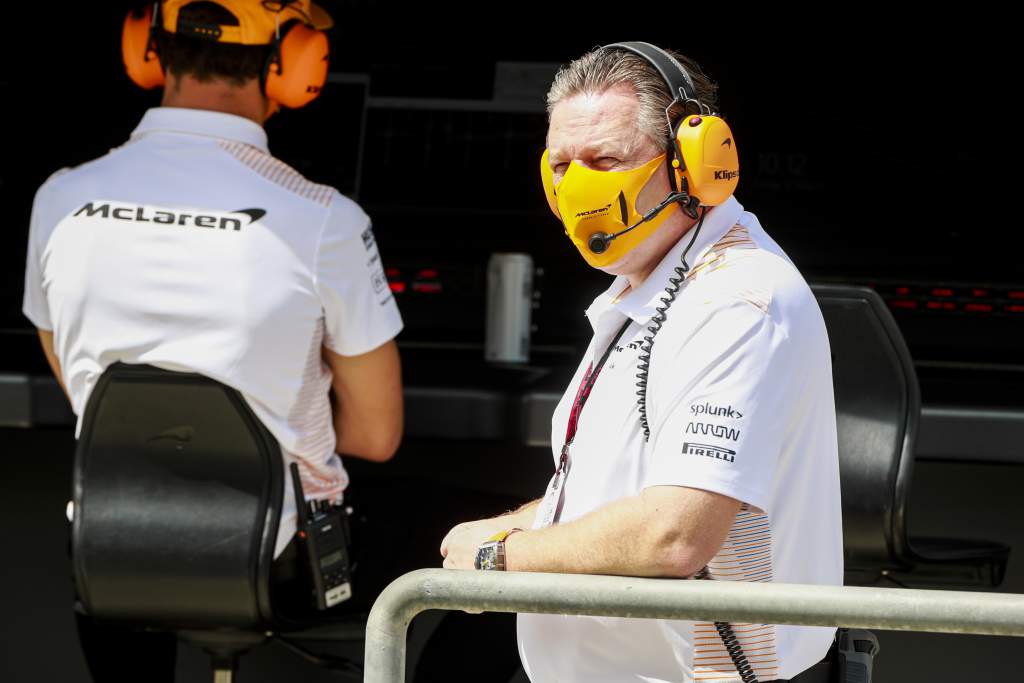 "There could be better judgement calls made. But I don't think you're ever going to get it 100% right and I don't think you do in any sport, otherwise the football fans don't have someone to yell at when they see a call, which inevitably goes [according to] 'was it your team that the call went for or against?'.
"It's the lack of consistently. I think more full-time stewards would help because I think the stewards are doing the best they can with the flying in and out.
"Some of them are there a lot, some are less. IndyCar pretty much has full-time stewards. So I think that is part of the solution."
The stewards are effectively F1's referees as they make the call on issuing penalties.
While historically amateur referees have been common in sport, in recent times it has become the usual practice for major international sports to switch to professional referees. For example, professional football referees were introduced in England's Premier League in 2001, with a list of 17 now handling a full season of games.
Asked by The Race if it was absurd that F1 had not introduced full-time, professional stewards given the wealth and profile of the series, Brown said: "Yeah, I think it should.
"And I don't know why it doesn't. Clearly, that was a deliberate decision some time ago.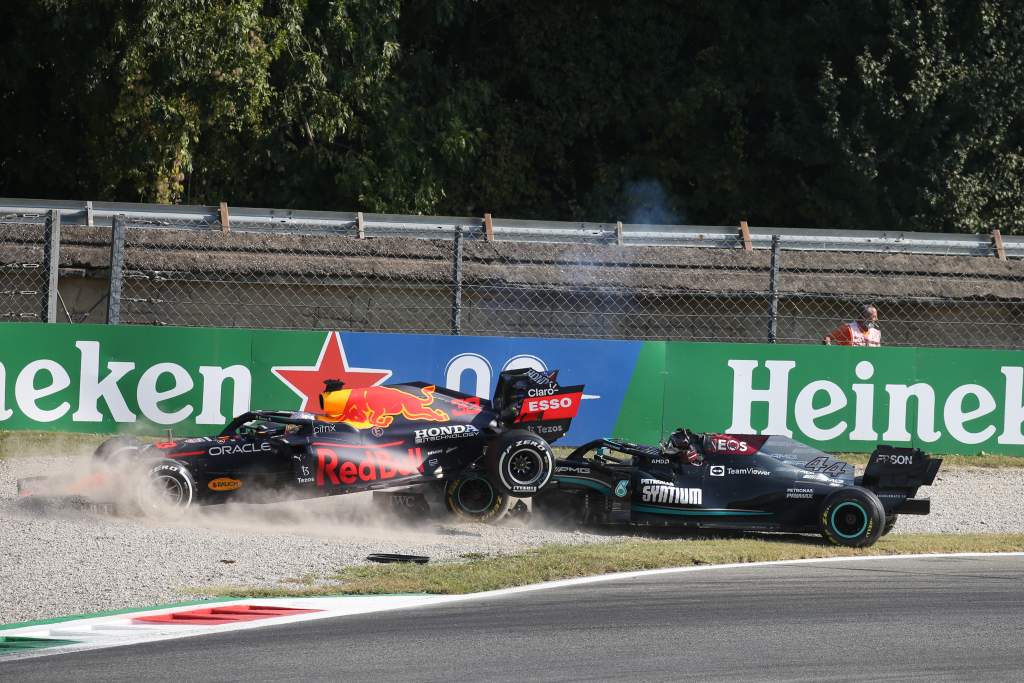 "The teams have the ability to put driver steward names forward, but it's a selection of drivers.
"Having more full-time stewards definitely seems to be the right way to go."
During 2021, a total of 41 different people acted as FIA stewards across the 22 race weekends. Each stewarding panel usually – but not always – comprises four members, including one of the available pool of four chairmen, one steward nominated by the national sporting authority and two other FIA-appointed stewards.
Since 2010, one of those FIA-appointed stewards has been the driver stewards. These are usually ex-F1 drivers, although during 2021 sportscar legend Tom Kristensen, who tested F1 machinery but never started a grand prix, was used on two occasions.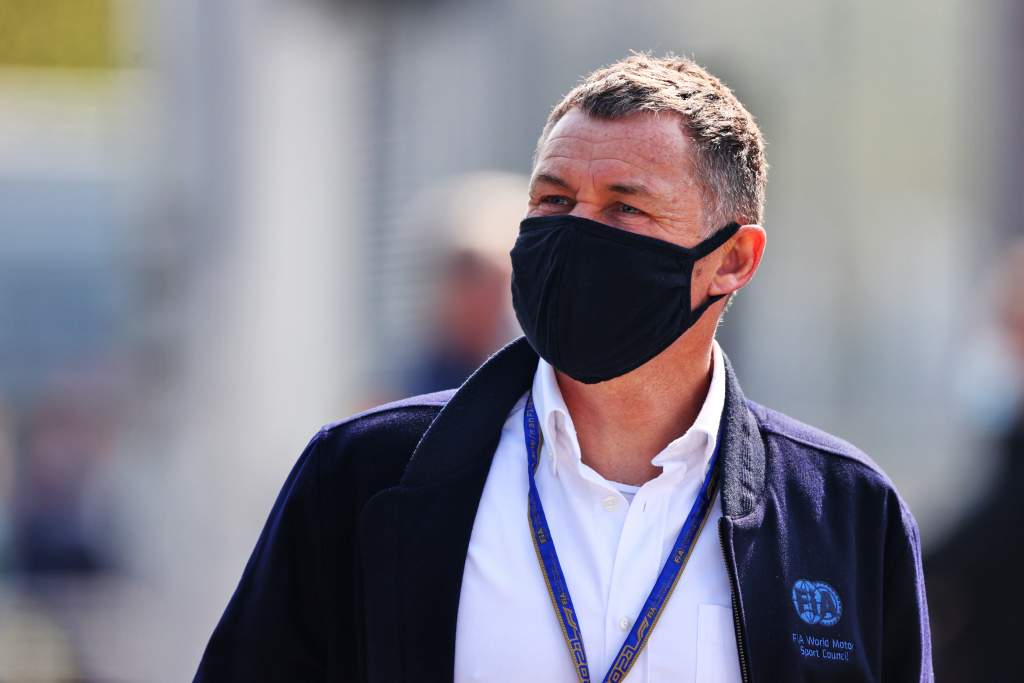 The stewards are also supported by a comprehensive database of past incidents and decisions that allows easy access to various precedents, which is a means to increase the consistency of their decisions.
There has been resistance to the idea of permanent stewards in F1. Last year, race director Michael Masi said this was because of fear of what he called "perceived bias when there was a permanent steward".
However, the situation is a little more complicated than this. Another reason is the cost involved, as currently stewards work effectively at cost, meaning that it's significantly cheaper for the FIA than if they were full-time professionals.
There's also a political angle to this. The FIA is a deeply political organisation, as the recent presidential election shows, and there is an element of 'grace and favour' to the stewarding selections given there's a prestige attached to being an F1 steward.
This is less of a factor today and doesn't mean that the selected stewards are not qualified, but it does remain part of the reasoning. The recent change of leadership with Mohammed Ben Sulayem becoming president presents the ideal opportunity to make this change.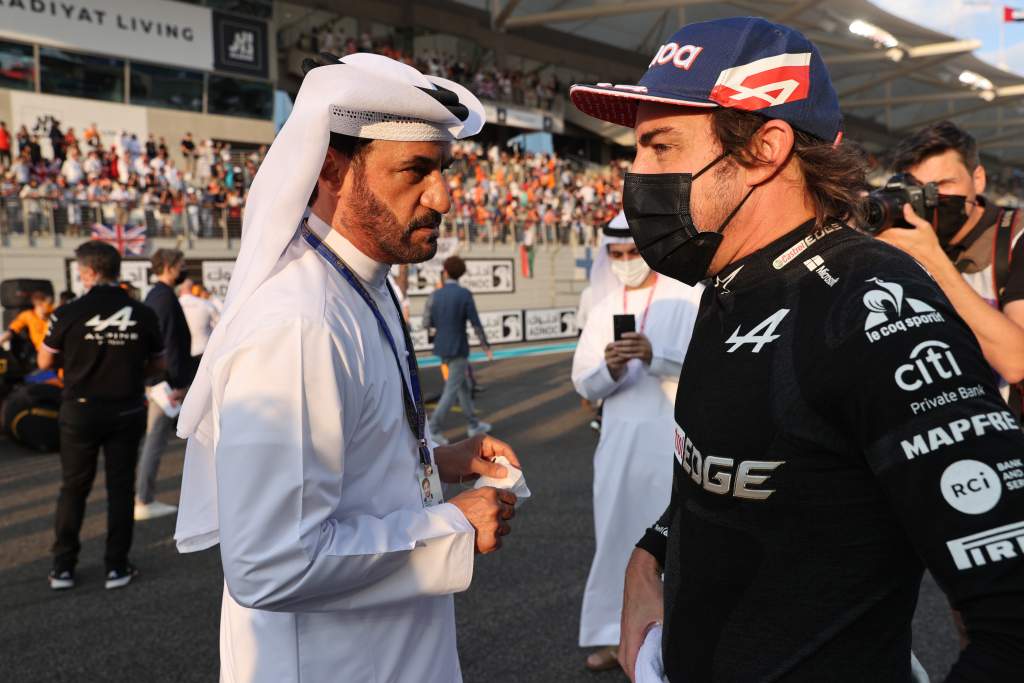 While full-time stewards would come at a cost, it's a logical move for F1. Whether it should be a permanent panel of four or a small pool of six-to-eight who could rotate depends on the practicalities of the roles, but the principle of full-time professional stewards is a sound one.
And while demands for consistency are always difficult to satisfy given every incident is at least subtly different and there will always be a fine line somewhere that demarks whether something is considered illegal, it would make for a more robust system – and one that drivers can have confidence in. That's provided high-quality, focused, professional individuals can be tempted into the roles.
Brown also wants to see a change in the approach to the way driver superlicence penalty points are awarded.
This scheme was introduced in 2014 and was designed to track repeat offenders and hit them with a ban for an accumulation of offences.
However, the version of the system introduced attached a superlicence penalty point tariff to every offence and can put drivers on the brink of a ban for a collection of smaller punishments that do not reflect a problematic pattern of on-track behaviour.
Brown cited the example of McLaren driver Lando Norris moving to within two superlicence penalty points of a one-race ban last year as symptomatic of the problem.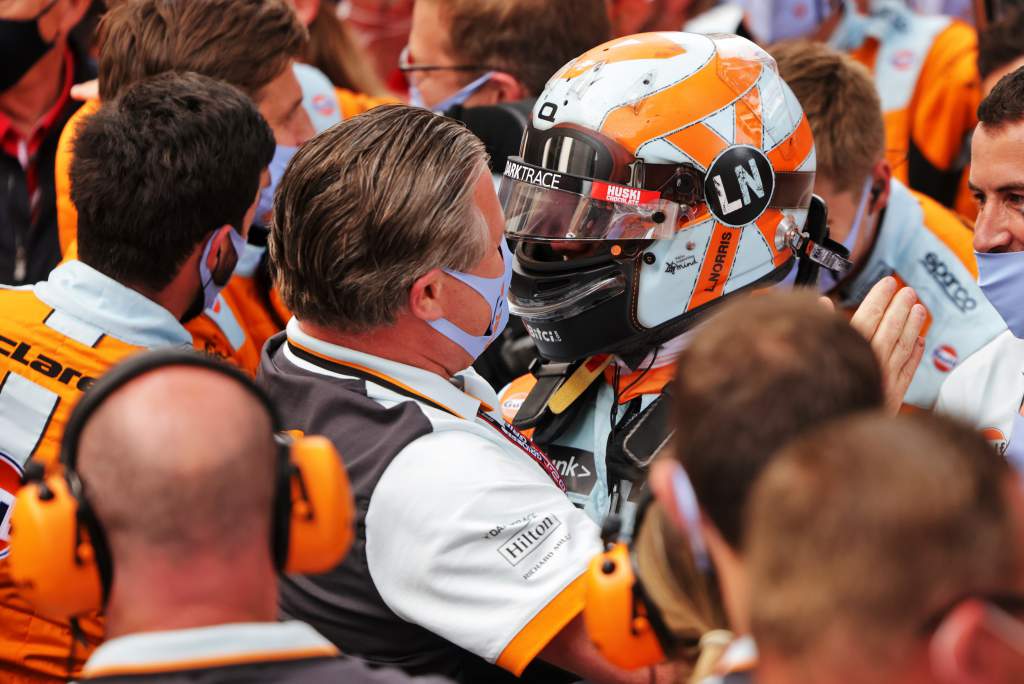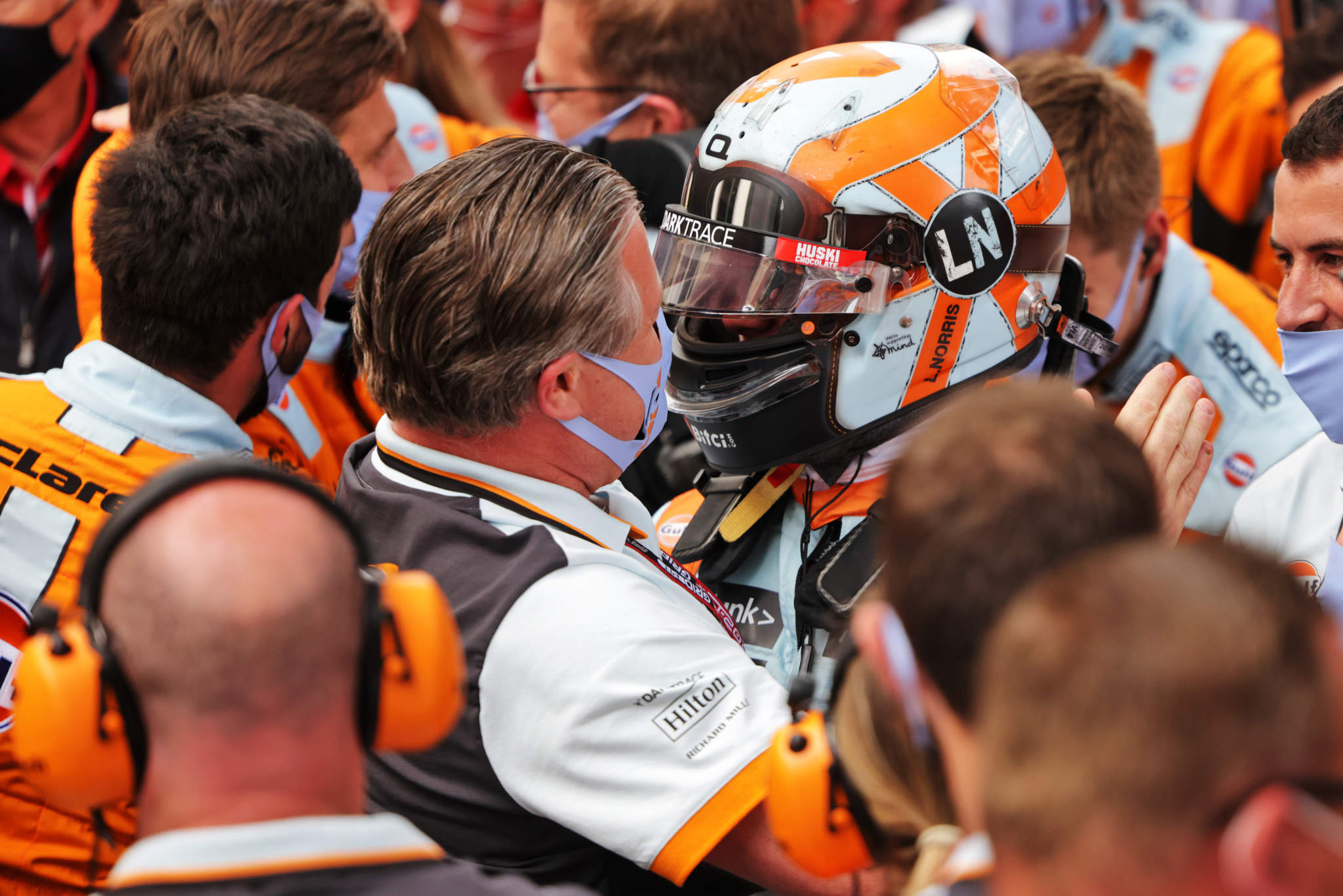 McLaren lobbied for changes to that system last season and believes this should be changed as part of a wider clean-up of the way races are managed.
"I'm assuming they're going to come to a conclusion that figures out a way to better make decisions moving forward," said Brown. "That's what I'm most concerned about because the outcome of Abu Dhabi didn't impact us.
"These driver penalties [are a problem]. Lando was an incident away from losing his licence, which was crazy because I can't think of any time Lando drove dangerously. To me, points on your licence should be about dangerous driving, not racing incidents.
"So I'm more interested in all that getting cleaned up because we were racing worried about Lando. I have to remind myself of what the incidents were. One of them was under a drying track under yellow [he] went quicker in the sector, but the track was getting quicker. That shouldn't be two penalty points, a disallowed lap maybe, maybe.
"So all that needs to be looked at. While everyone that I understand is laser-focused on Abu Dhabi. I'm looking at the last two years, we've got to clean all this up."