Anyone with Formula 1 memories stretching back as far as pre-season 1990 may be feeling a sense of deja-vu as the current stand-off between the FIA and Lewis Hamilton plays out.
Back then, Ayrton Senna had said publicly that he felt the governing body had manipulated the outcome of his '89 world title battle with Alain Prost. He intimated that FISA president Jean-Marie Balestre had clearly favoured Prost.
Balestre took great exception to this and it was announced that until Senna apologised for his remarks he would not be issued with a licence to race for 1990.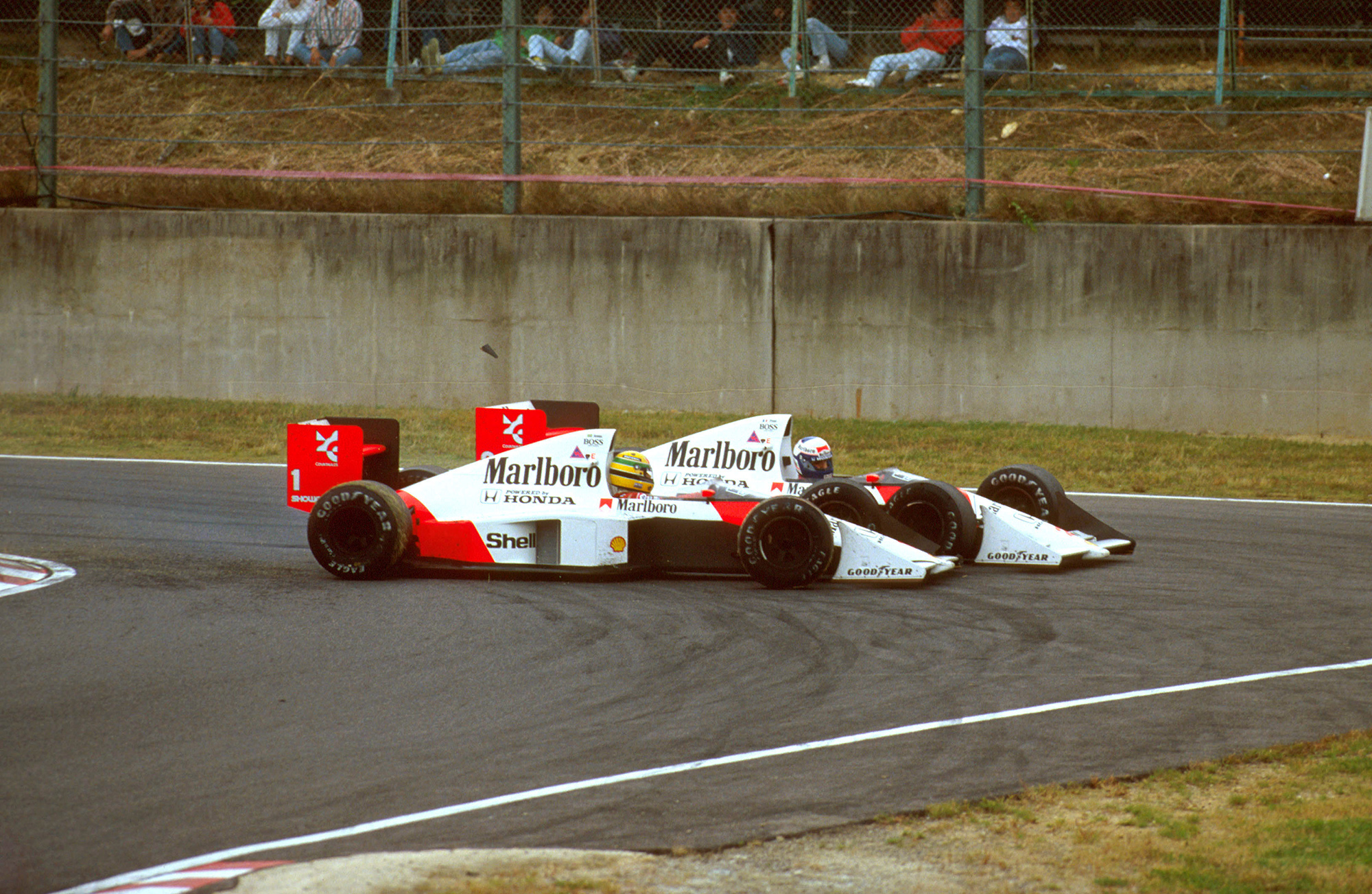 This was all in reference to events at the Suzuka '89 title decider when the McLarens of Prost and Senna had collided on the approach to the final chicane.
After coming to a stop intertwined, Prost mistakenly believed his suspension was damaged and climbed out of what was later discovered to be a perfectly healthy car.
With the help of marshals, Senna extricated his car from the mess, bump-started it on the run-off area and rejoined the track from there, missing out the chicane.
After a pitstop to replace the damaged nose, he caught and passed the Benetton of race leader Alessandro Nannini and won the race – on the road.
But he was disqualified for 'avoiding the chicane' and rejoining via a shortcut. It seemed an odd decision given that the only alternative way he could have rejoined would have been to have initially gone against the direction of traffic in order to take the chicane.
The disqualification handed the title to Prost for with one race left – in Australia – Senna could no longer overcome his points deficit.
Two weeks later, a still-furious Senna gave a press conference in Brazil in which he said, "It was clear that political and economic pressure groups manipulated behind the scenes to make Prost world champion." He specifically included Balestre in this accusation, "whether out of patriotism, friendship or for other reasons I prefer not to mention."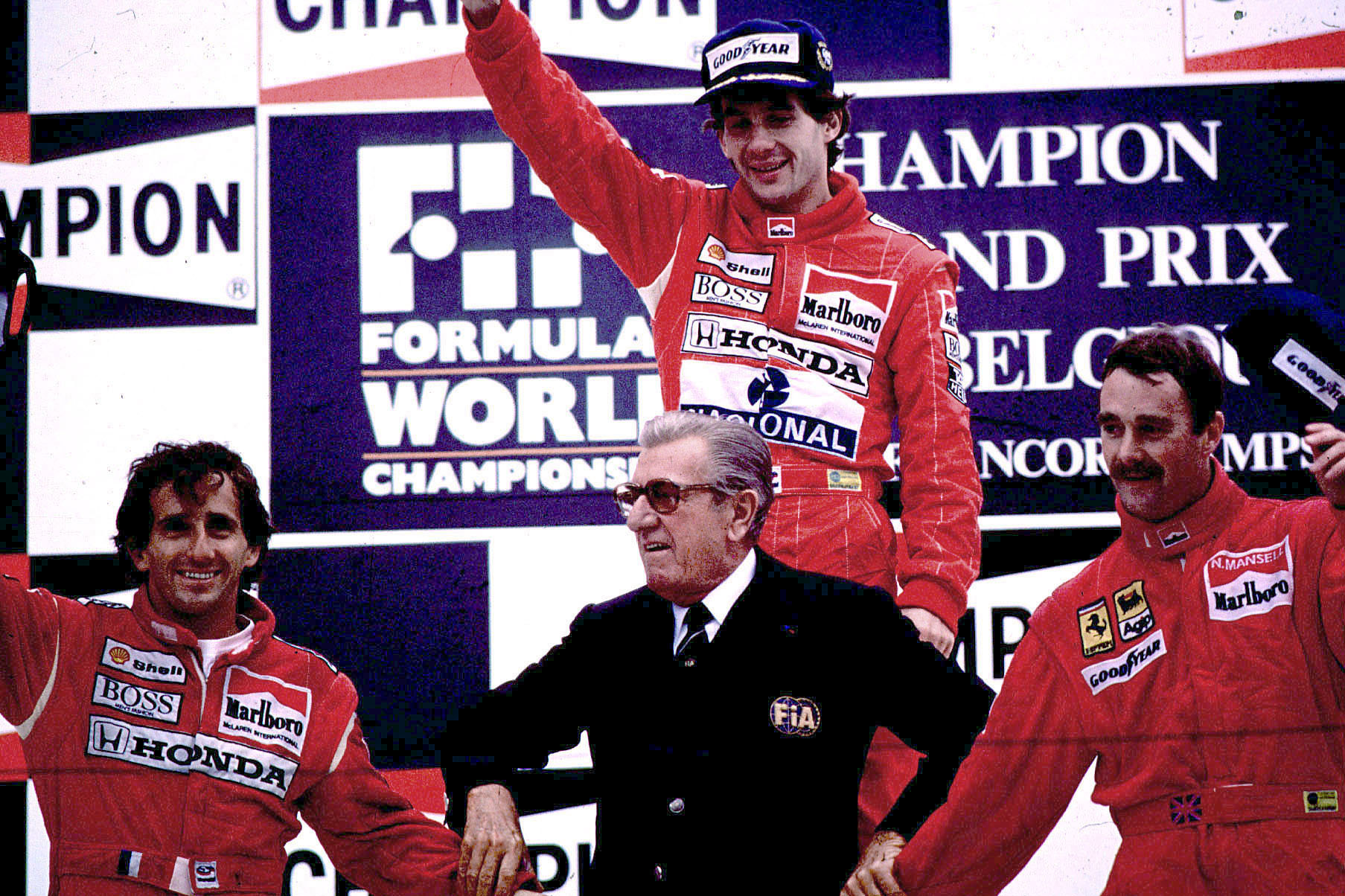 An outraged Balestre summoned Senna and McLaren boss Ron Dennis to Paris to appear before the World Motorsport Council, with Senna accused of being in breach of the sporting code by deeds which 'inflict moral injury and loss on the FIA, FISA, their members or executive officers.' The council voted to refuse Senna's application for his 1990 racing licence until an apology was issued.
At a press conference Balestre stated, "We will not grant a super licence to Senna in 1990 so long as he doesn't make a public statement to alter the erroneous statements he made to the detriment of FISA."
In the meantime McLaren's two car entry to the 1990 World Championship was returned, with Balestre insisting the entry would be refused as long as there was no apology.
Senna meanwhile was back in Brazil and not making any comments, though was in constant touch with Dennis by phone. As negotiations went on behind the scenes, the McLaren entry was accepted, with Gerhard Berger in one car but the other 'for a driver yet to be named' and subsequently amended to the team's test driver Jonathan Palmer.
Balestre then insisted he personally had not demanded an apology. Things were thawing and on the eve of the first race of the season Senna was quoted in a FISA statement as saying, "During the meeting of the World Council I listened to statements and testimonies from various people and from these statements one must conclude that they provide proof that no pressure group of the president of FISA influenced the decisions regarding the outcome of the 1989 world championship."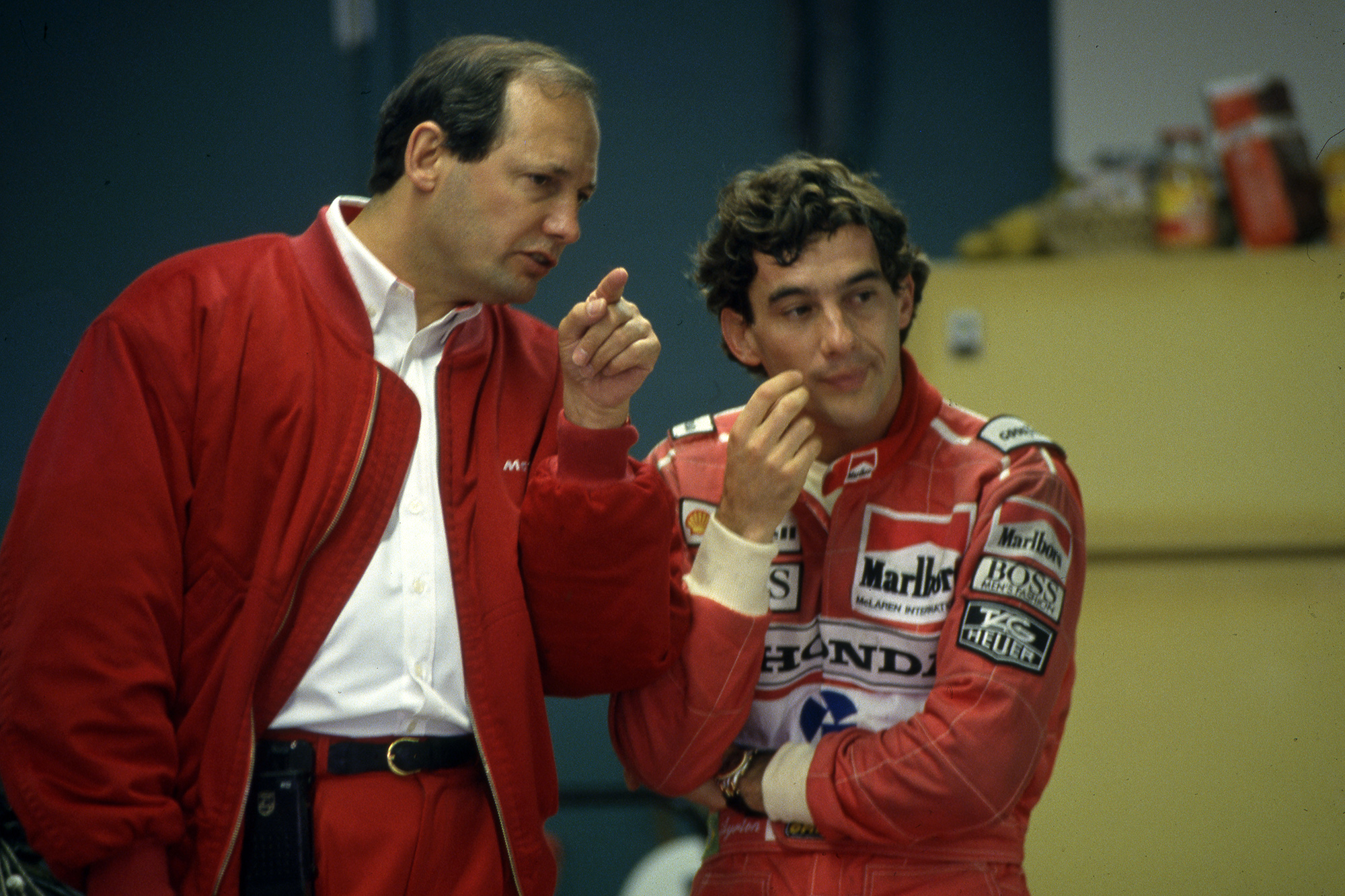 On the strength of that, Senna's licence was granted and McLaren's entry for him accepted. But no one was really buying that the statement reflected Senna's true belief.
Asked at the first race if he felt bitter about the matter, Senna made a lengthy pause before saying, "Perhaps my silence speaks for itself."
A controversial title decider, the losing driver suggesting there had been manipulation, then issuing no further statements for several weeks, doubts about whether he will be in the car for the new season…