Charles Leclerc says he would welcome "anybody" alongside him at Ferrari but would be "happy" if Sebastian Vettel negotiates a new deal with the Formula 1 team.
Leclerc scored more pole positions than any other driver last season, and earned two victories including winning the team's home race at Monza, on his way to defeating Vettel in the championship in his first year with Ferrari.
That form was rewarded with a new long-term contract before the end of the year, keeping Leclerc at Ferrari until the end of the 2024 season.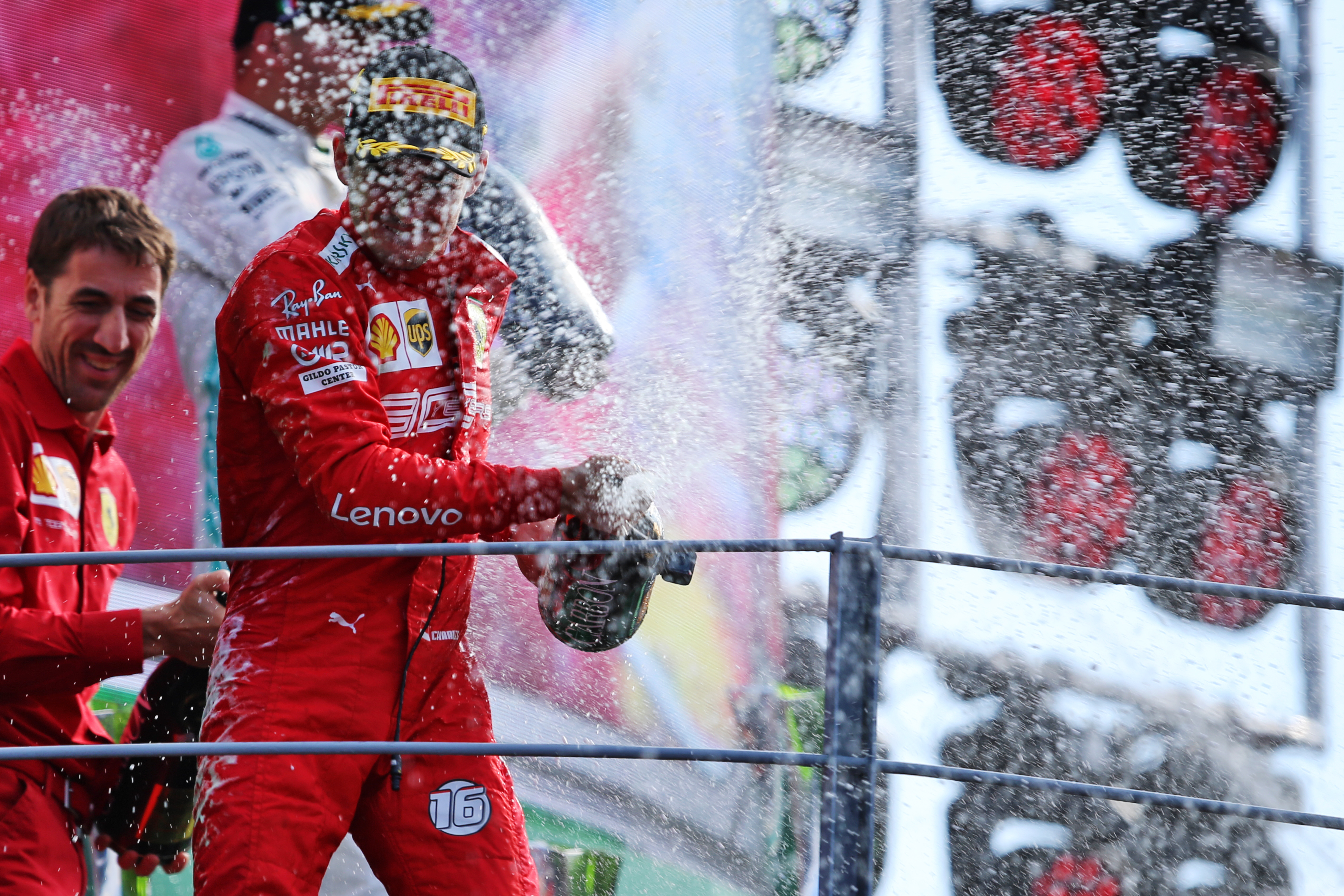 Four-time world champion Vettel, by contrast, is now in the last year of his current Ferrari deal and in the early stages of negotiation over a new contract.
There has been speculation that talks have stalled and that Vettel rebuffed an offer of a one-year deal on a reduced salary, although neither the German nor his team boss Mattia Binotto have shown any indication of ill-feeling or frustration over the process in public.
Speaking to select international media including The Race this week, Leclerc said the flashpoints between himself and Vettel last year, such as their race-ending collision in the Brazilian Grand Prix, had not soured their relationship.
"I'm very happy with Seb," said Leclerc when asked if he would like to see Vettel stay with Ferrari.
"I think it was good, even though we've had a few problems on track like in Brazil or things like this.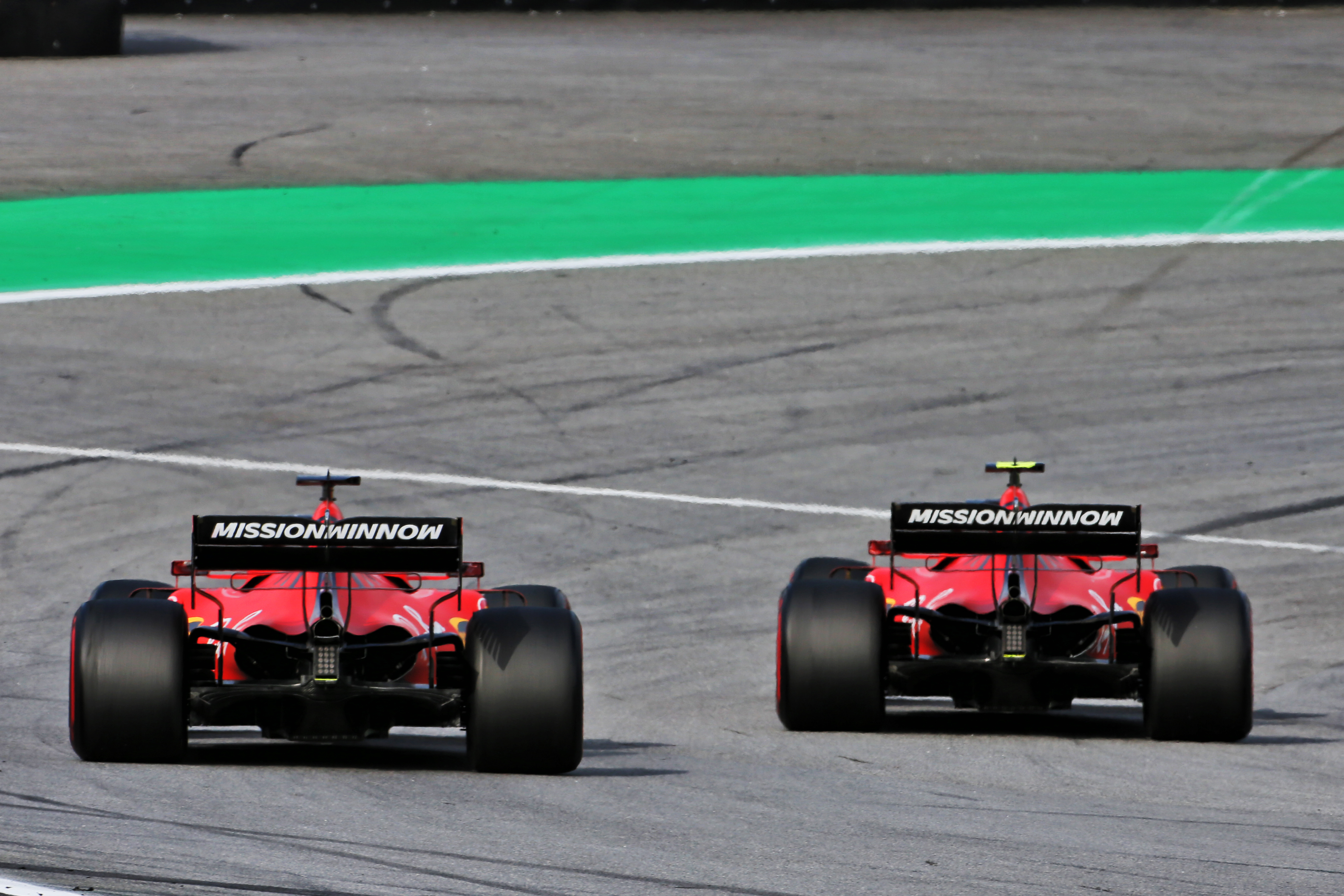 "I'm very happy with Seb and I think it has always been a good relationship.
"Even though from the outside it was probably not seen as it was, it's always been good between us.
"So I'll be happy to keep him, but I'll respect Ferrari's decision for whoever is next to me.
"In the end, it's my job to adapt to the person next to me. You can always learn from whoever is your team-mate.
"I will welcome anybody, but if Seb stays I will definitely be happy."
Ferrari team principal Binotto recently described Vettel, who joined Ferrari in 2015, as a "genuine and straightforward person".
He said Vettel "really loves" his job and "that's one of the reasons why as well at Ferrari, we appreciate him so much".
However, Vettel's performances over the past two seasons have not matched his or his team's expectations, with high-profile errors in both campaigns.
Vettel's two Ferrari contracts so far have been three-year deals, the first covering 2015-17 and the extension taking him through to this season.
When asked by The Race last week what duration of deal he was looking for this time, Vettel hinted that a repeat would be his preference.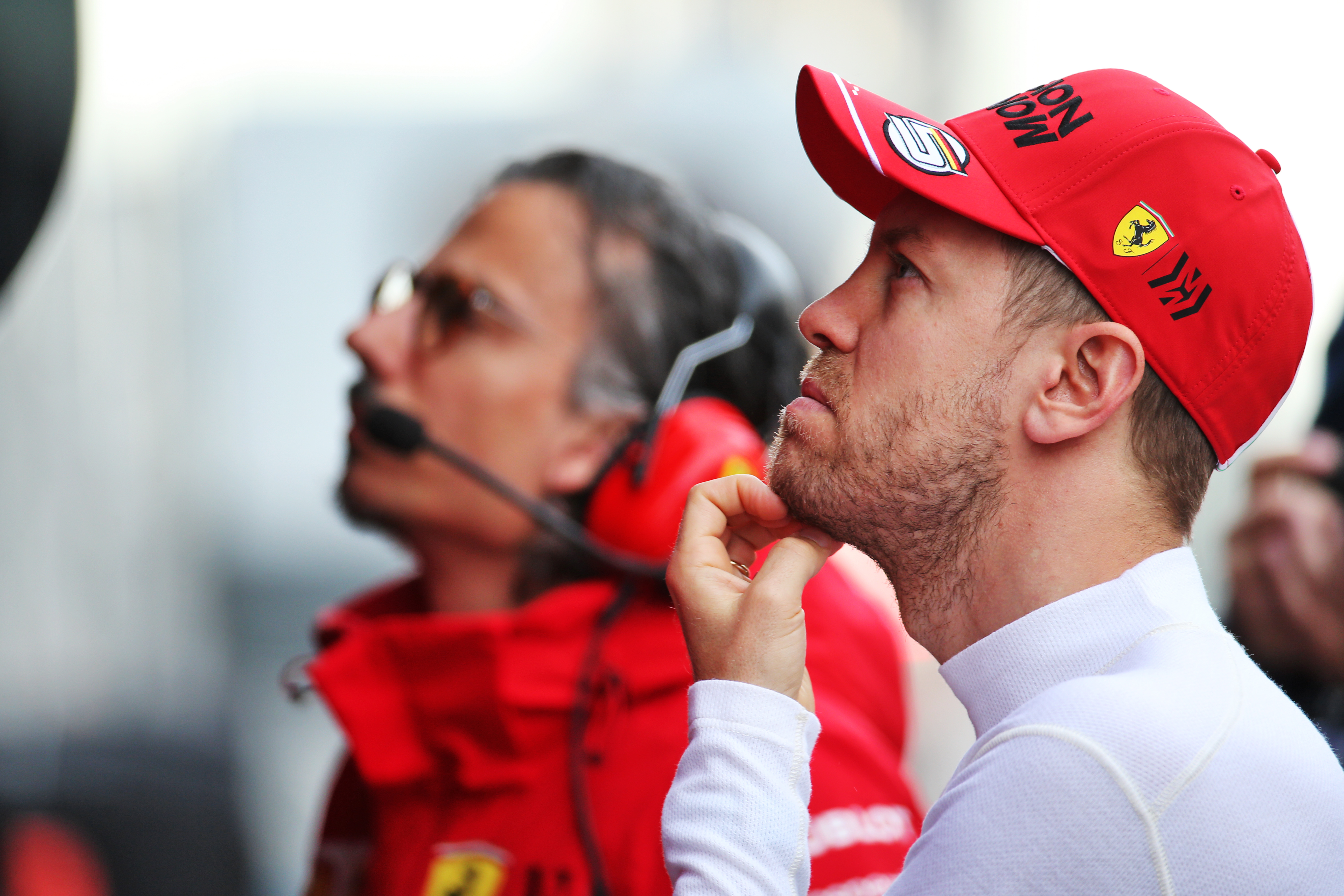 "I think it will be whatever I and the team will be comfortable with," said Vettel.
"So in terms of duration I don't know. Normally the contracts I've had in the past were all a three-year deal.
Ricciardo, Sainz and Giovinazzi represent options that could be considered a mix of more dependable, cheaper, or a safer option for Ferrari to place alongside Leclerc
"I know I'm one of the more experienced drivers in Formula 1 but I'm not the oldest and I don't think there's an age limit in this regard."
It is unclear if Ferrari feels that a longer-term deal for Vettel is in its best interest, and if reports from Italy and Germany are accurate then a one-year extension would be a significant departure from the norm for him.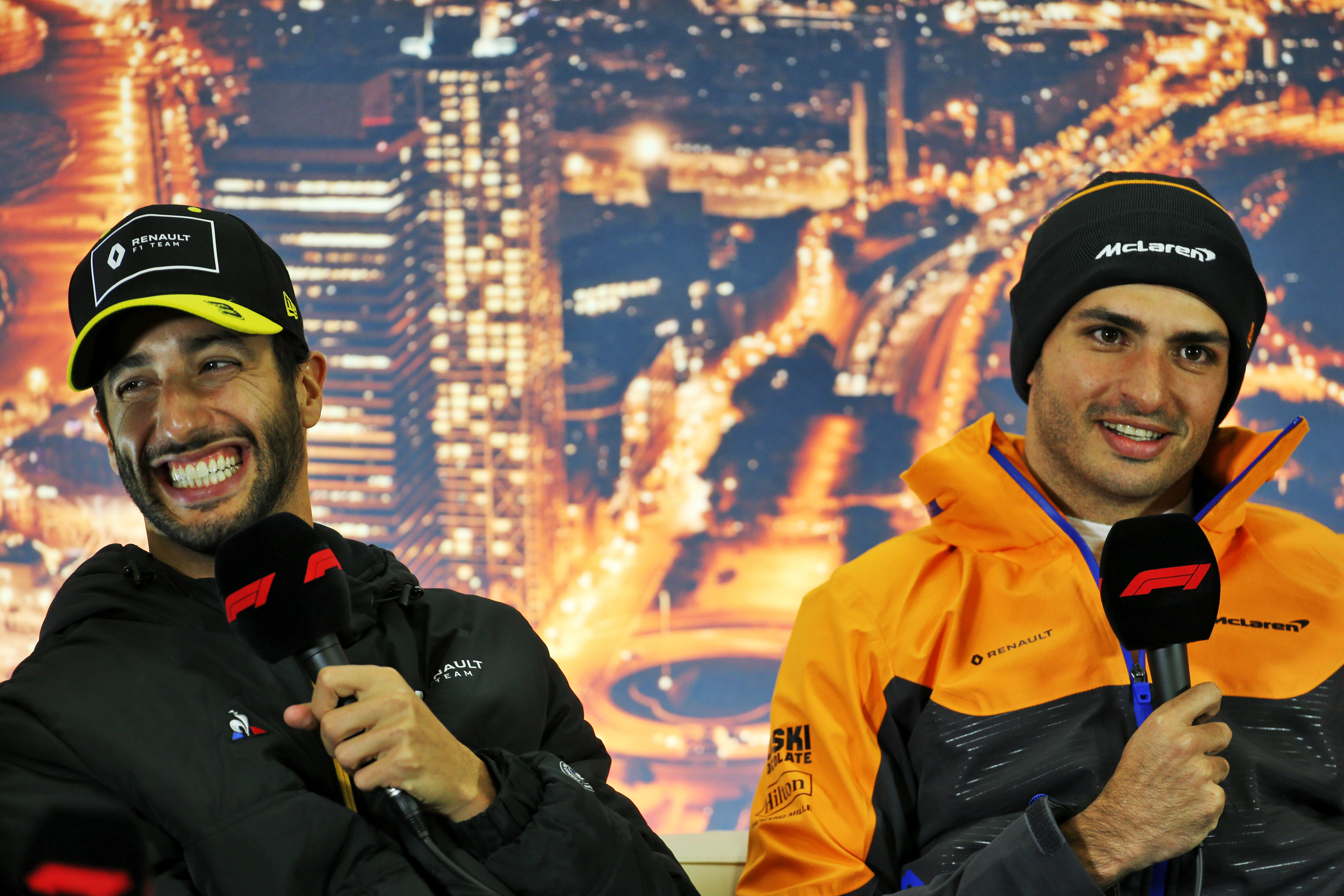 However, it could be a ploy to expedite negotiations.
With the likes of Daniel Ricciardo and Carlos Sainz Jr out-of-contract after 2020, and Antonio Giovinazzi on the books already and placed at Alfa Romeo, Ferrari does have serious alternatives to Vettel.
The trio above represent options that could be considered a mix of more dependable, cheaper, or a safer option for Ferrari to place alongside Leclerc, who has been established as the future of the team.
But the reports could also be wide of the mark, as Vettel has not sounded like a driver stalling for time or reticent to discuss a new Ferrari deal publicly.
He even acknowledged last week that signing a new deal may even occur before racing begins in 2020, with the season suspended until July at the earliest because of the COVID-19 crisis.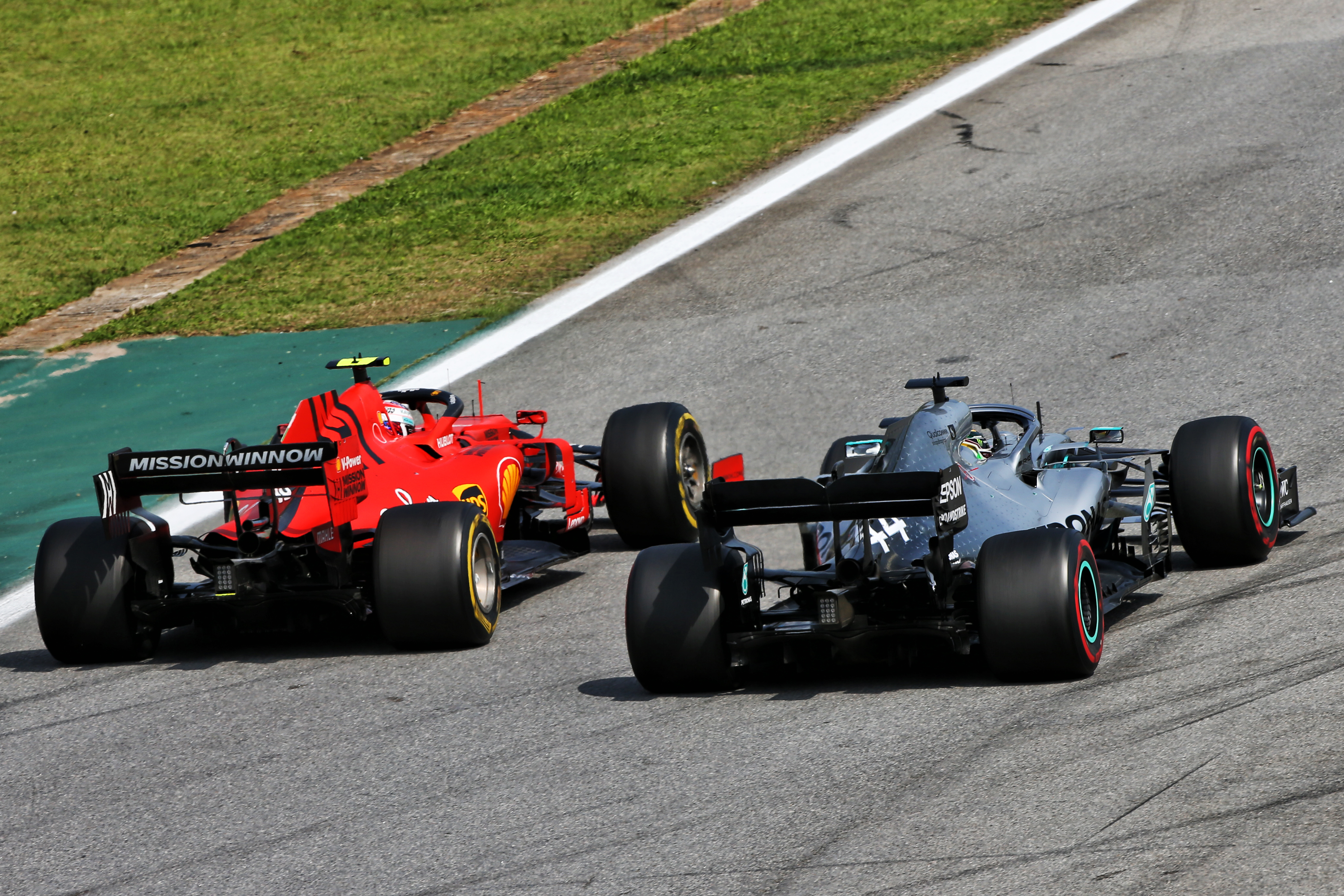 Meanwhile, Mercedes driver Lewis Hamilton appeared to move to sever any lingering ties between himself and a highly unlikely Ferrari move earlier this week with an Instagram post he then deleted.
Last year, six-time world champion Hamilton was linked with a move to Ferrari after meeting with chairman John Elkann – which Ferrari dismissed as a social event.
He responded this week to a story from a British newspaper claiming Vettel's desire to stay at Ferrari dashed Hamiton's dream move to the Italian team, saying: "I'm not trying to move."