Nicholas Latifi reckons the performance that led to his best Formula 1 qualifying result is the new baseline level he must consistently reach to prolong his career.
The Williams driver will start the British Grand Prix 10th after reaching Q3 for the first time with a strong performance in wet conditions at Silverstone.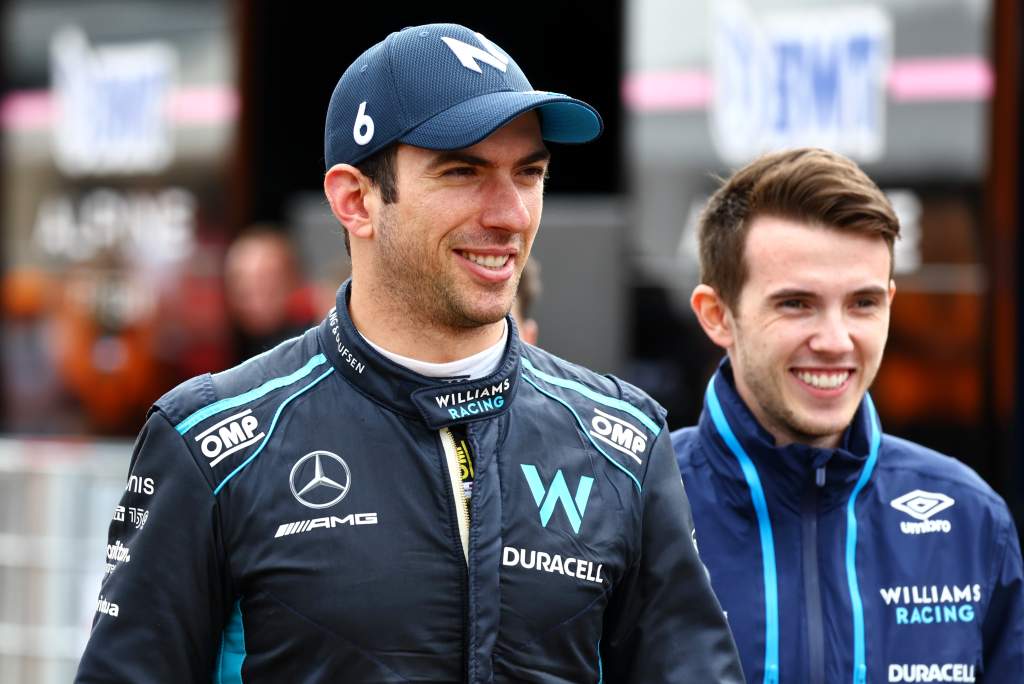 Latifi has struggled to adapt to the new ground-effect 2022 cars and is expected to depart F1 at the end of the year because Williams is tipped to sign Alpine protégé Oscar Piastri in his place.
He says he still harbours hopes of saving his seat and while the Williams is not competitive enough for these results to become a regular achievement, Latifi says his own performance must be repeated more often.
"It doesn't really give me any more relief or comfort," Latifi said. "It's naturally a confidence-booster and it is positive.
"I know I am capable of these performances and I can drive as quick as I need to drive to know that I deserve to be in Formula 1, when things are going right.
"We saw that last year on many occasions, and just to see what George [Russell, his ex-Williams team-mate] is doing this year in a much more competitive car.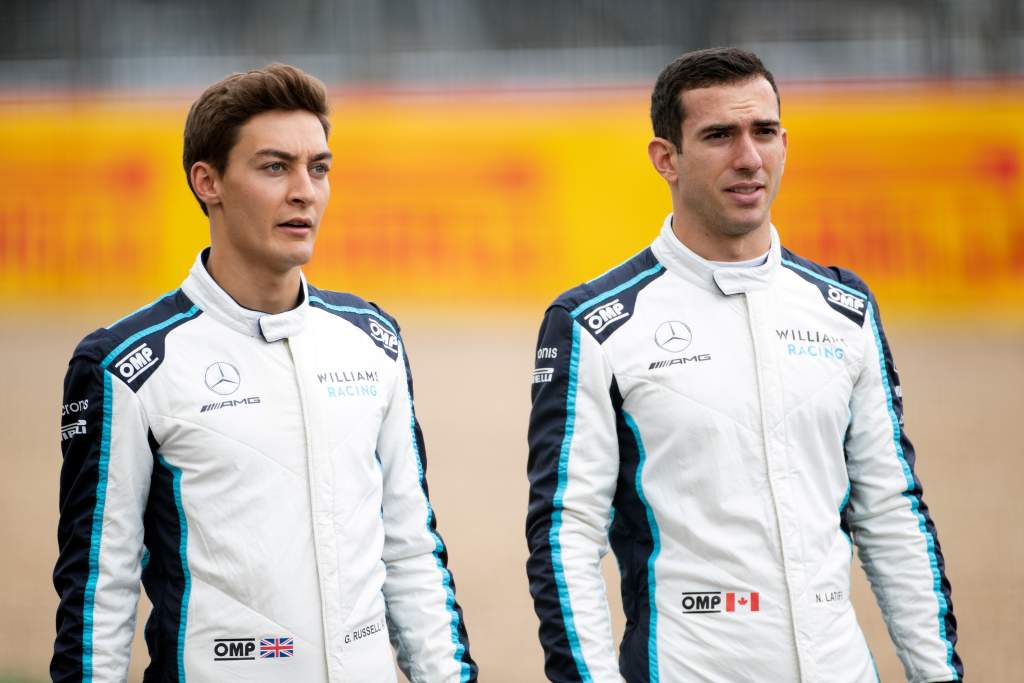 "Things have not been going well this year, there's no secret about that, and it is building some confidence.
"Momentum is maybe a strong word because it's one good result. But these are the kind of performances – and when I say that I don't mean Q3 every race because that's unrealistic, really – but strong performances, consistently, is what's needed.
"I hope this is not a flash. We'll see after the coming sessions. But that's what's going to be needed.
"I don't really take much relief in this result, but I obviously take a lot of satisfaction in it."
Latifi came into 2022 with aspirations of emerging as Williams team leader after spending his first two years in F1 in Russell's shadow.
But prior to this result at Silverstone he had failed to start a grand prix higher than 18th and only has a best result of 14th, while new team-mate Alex Albon has quickly established himself as the number one driver and scored points twice in a tricky car.
That seasonal context made Latifi's career-best qualifying performance all the more surprising – as did the fact Albon is driving a significantly upgraded car at Silverstone whereas Latifi has to wait for the new specification.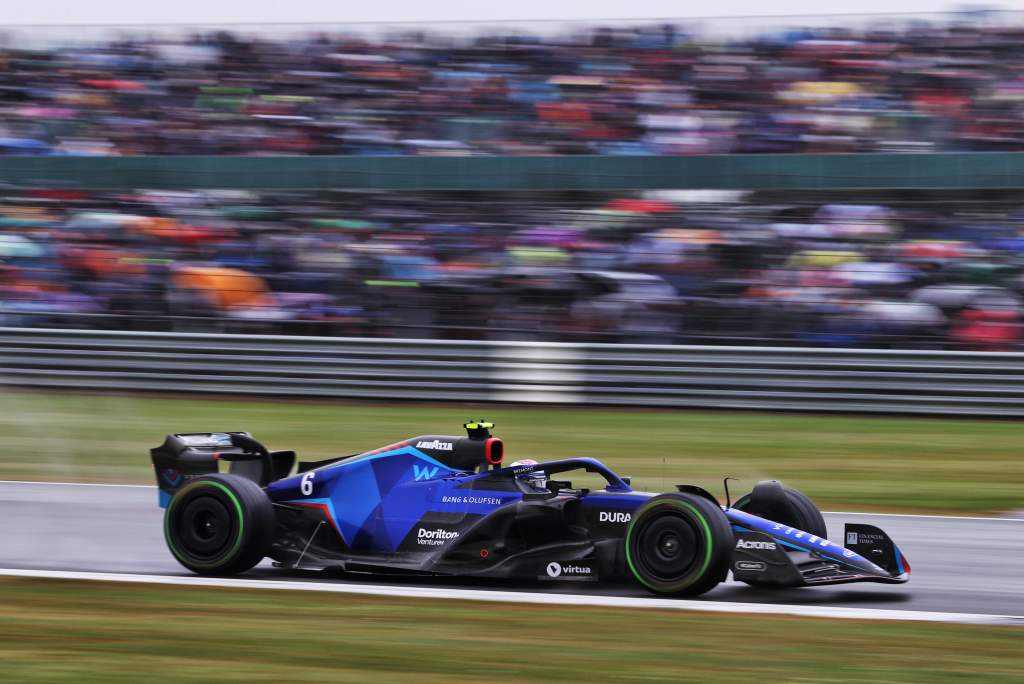 Asked by The Race if he was surprised to beat Albon, Latifi said: "Some things were still coming together from my side in the practices, so I was expecting to make – hoping to make – quite a jump in qualifying if it was dry, if I did my job properly.
"But we have seen some positive signs from the updates in the dry conditions today, and yesterday. In the wet it kind of makes it a bit more tricky, we see often cars can qualify out of position.
"I'm not sure what exactly went wrong on his side of the garage, I saw we were within a tenth of each other in Q1.
"From my side it is quite nice to firstly progress out of the first qualifying session, which is the first this year, and then to get that first Q3."
Latifi had a spin at Turn 1 on his first lap in Q3 and even nudged the wall slightly after skating across the gravel, then had a big scare in the same place on the next lap and was convinced there was damage after finally starting a (slow) lap at the third attempt – so never really gave himself a chance of starting higher than 10th.
He is also aware he will be fighting gravity in the race as he will likely fall down the order rather than be able to hang on for a first points finish of the season.
But he said that lets him adopt a "nothing-to-lose approach".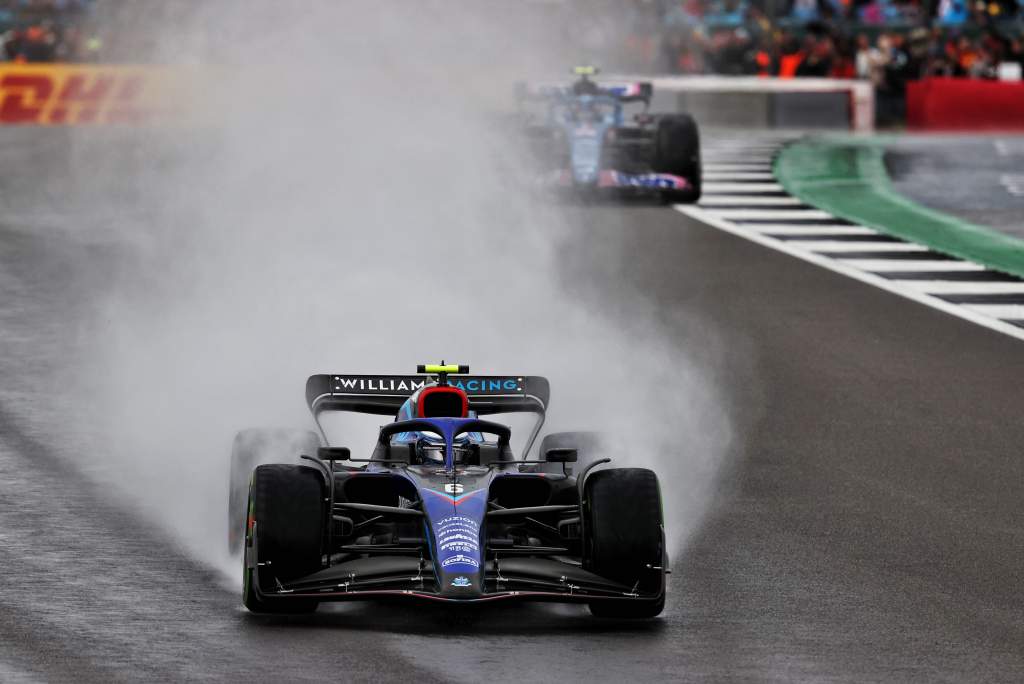 "If everything goes as it should be, are points realistic? Absolutely not," he said.
"That's not being pessimistic, that's the reality.
"We've just got to focus on our own race. Maybe people can get tyre management wrong, and we've seen that before, where even if your car is not as fast as the others, if you manage that tyre correctly it can produce something good.
"That's obviously what we're going to be shooting for, we obviously can't control what everybody else does.
"It will be exciting for sure. I'm going to enjoy starting up there."