Williams has introduced a massive upgrade package at Silverstone on Alex Albon's car that is visually very different. You could almost call it a B-spec.
I would say it's a blend of how Red Bull and Ferrari have gone about their packaging, but there's still some carryover of the initial Williams philosophy.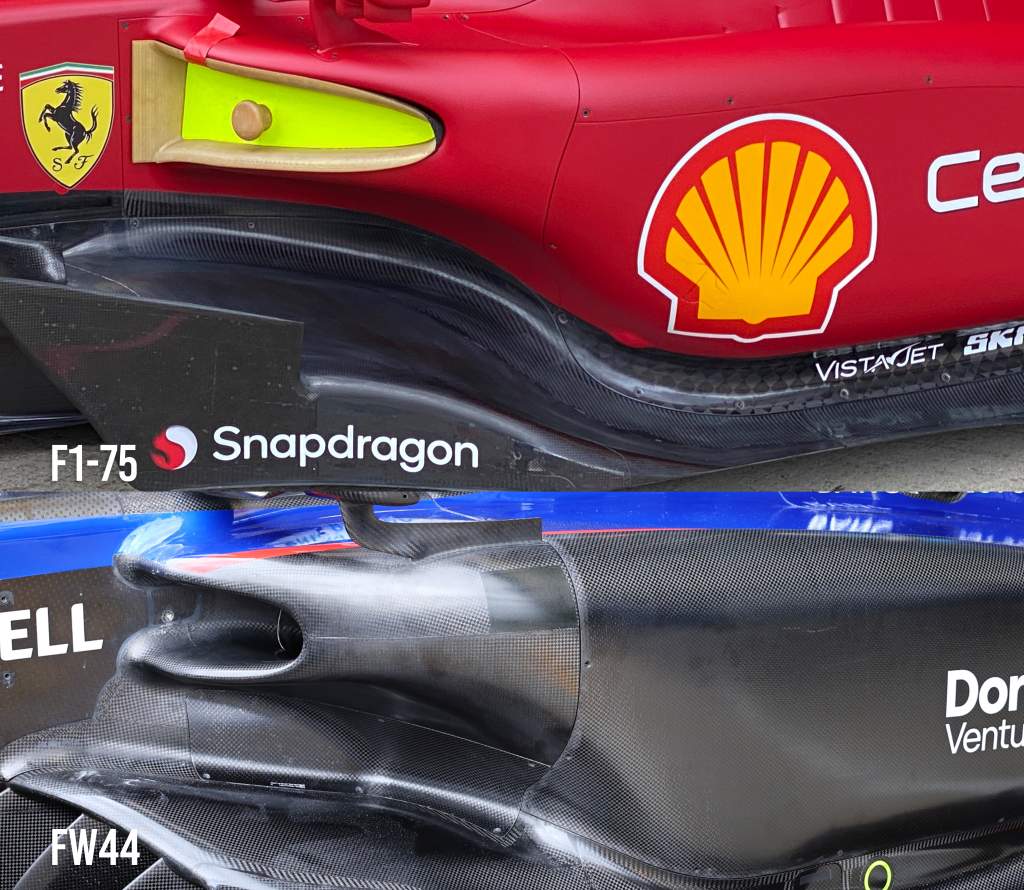 The radiator inlet detail is very similar to the Ferrari. The sidepod undercut detail underneath that inlet is also similar to the Ferrari, in that it is very abrupt in how it turns the airflow outwards, helping to scavenge that critical front corner of the underfloor.
As for the rest of the sidepod, Williams has moved away from its initial very short design, which like Mercedes had as much upper floor surface as possible.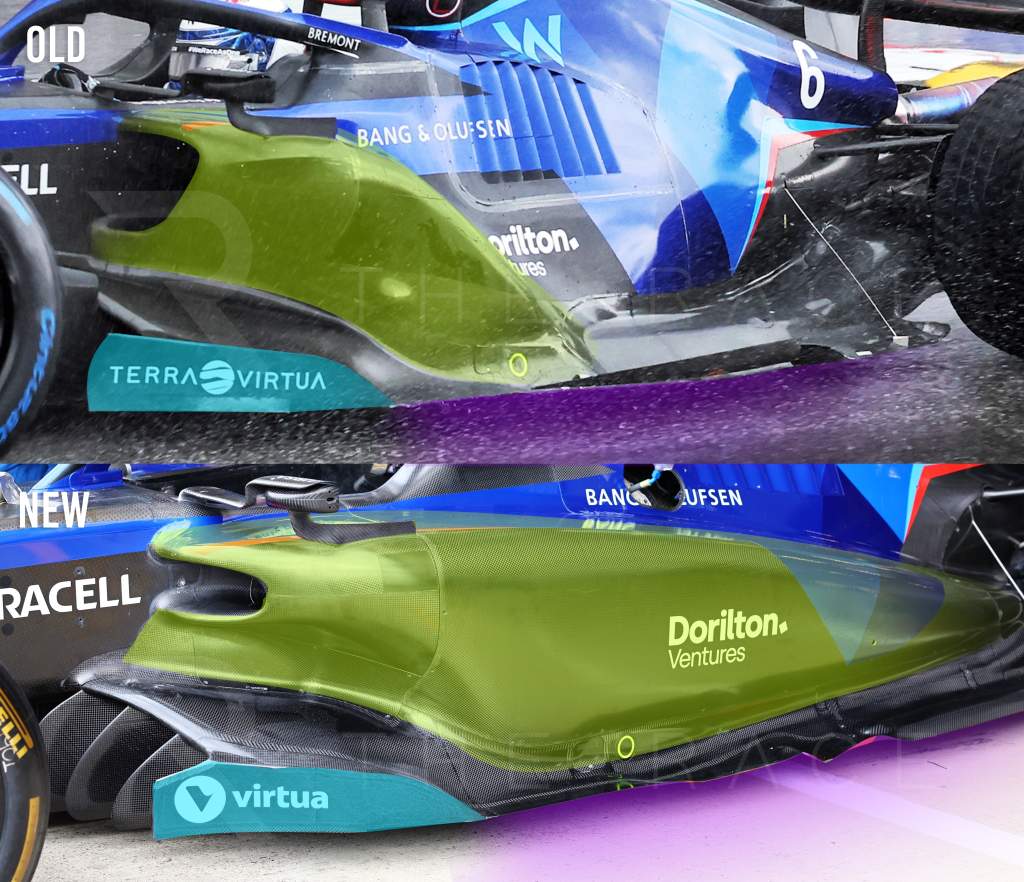 This seemed to lack stiffness, which will now be improved by having the outer sides of the sidepod further out. This new version sweeps inwards and downwards, not unlike the AlphaTauri.
I doubt the cooling packaging underneath this part of the bodywork has changed very much. If you look at the profile in the area of the radiators, it's not that different. But further rearward you can see how the radiators in that area are cooled with the flow going into the airbox area above the driver's head. Underneath all of that 'stuff' there is the V6 turbo hybrid engine.
Williams also has a new underfloor to go with this package. The entry into the floor is more consistent and it looks a little lower where it meets up with the chassis.
It has also used all four leading edge splitters once again to help turn that initial airflow outwards. The detail on the outer edge of the floor is also different.
To get the best from the floor, all of this needs to work together. Unfortunately, as with all the underfloors, that's about all we can see of it.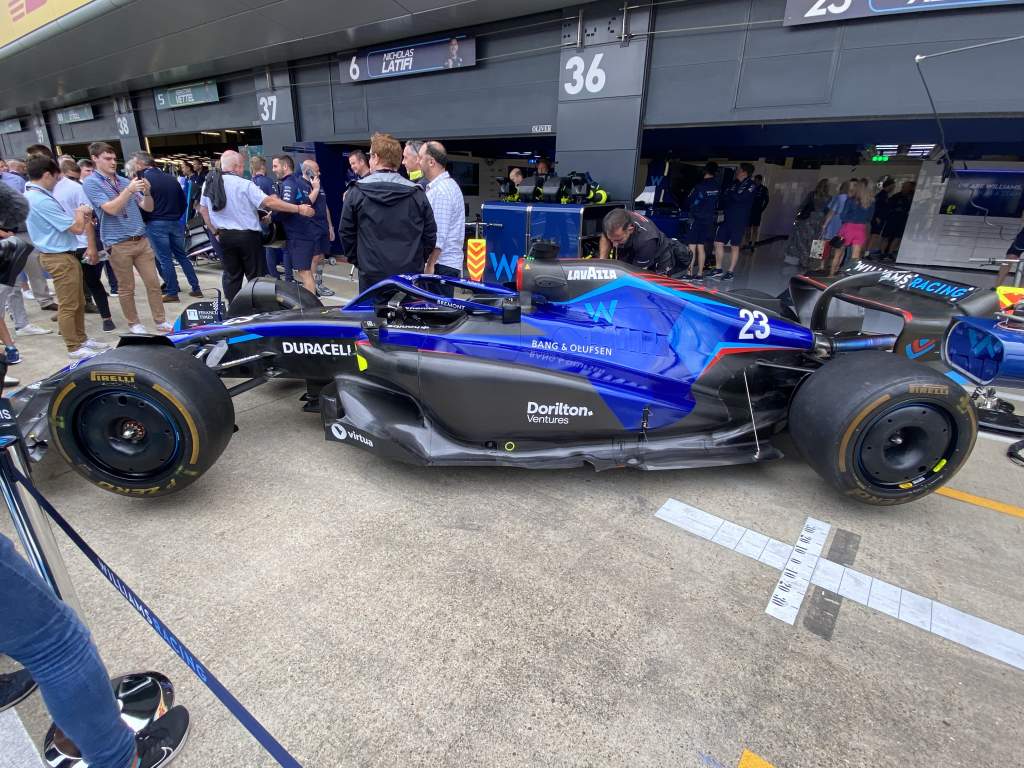 In my opinion, it all looks better. But the proof of the pudding is in the performance. Silverstone is a track that requires a bit of everything, so if Williams can understand how to get the best out of its car this weekend it will really show in its performance.
But as we often see, it usually takes a couple of events before that happens.