Sergio Perez's bid to cap off a perfect season for Red Bull by clinching second in the Formula 1 drivers' championship received a lucky boost in Austin when Lewis Hamilton was excluded, giving Perez a 39-point advantage in the battle for runner-up spot.
But securing runner-up spot is just a small part of the real fight Perez is facing to keep his drive in 2025, with this weekend's Mexican Grand Prix an important one for him.
Perez usually thrives on home soil despite the enormous pressures he's under as one of the country's biggest sporting stars. That's why his solid Austin weekend was so important, as while finishing fifth in the sprint then fourth in the grand prix was nothing remarkable, it did stem the losses of what he described as two "extraordinary" weekends in Qatar and Japan in which he wasn't comfortable with the car and made mistakes.
There's still work to be done and Perez is not at the level he was early in the season, when he won two of the first four races and was talking of a world championship push, but he at least has firm foundations to build on in Mexico.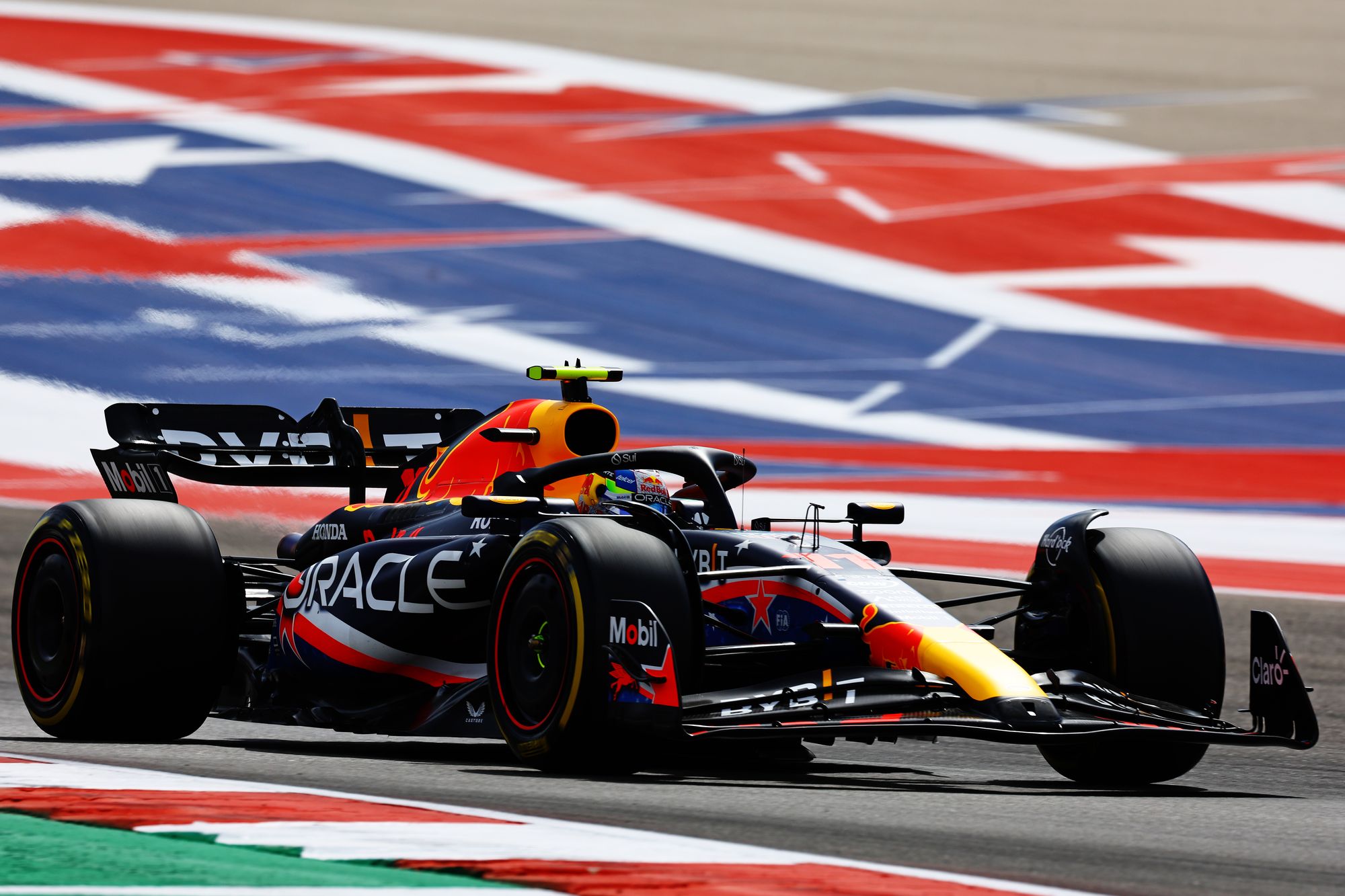 And while Red Bull team principal Christian Horner is adamant there's no "pre-mandate" that Perez must take second in the standings, to miss out would deny Red Bull the drivers' championship one-two it has never achieved. While securing second wouldn't necessarily boost Perez's bid to stay on in 2025, failing to do so, particularly from such a good position, would likely count against him.
But what will strengthen his case is a strong end to 2023 as a jumping off point for next year. As Fox Sport Mexico's Diego Mejia explained on the latest episode of The Race F1 podcast, Perez should be able to use the home support to build on his solid Austin weekend.
"He will absorb the energy from the people and hopefully that makes him build on what was a solid weekend in Austin," says Mejia. "Nothing spectacular, but after three races with so many issues and mistakes it was good to have more of a 'silent' weekend.
"Hopefully that fan push and energy can help get more out of him because his confidence was hit really hard in the last three races. Whenever I was in the TV pen after the race to talk to him you could see he felt defeated.
"He lacked words for what was going on and was really struggling so it's good to see he has been able to hit the brakes on the downward spiral."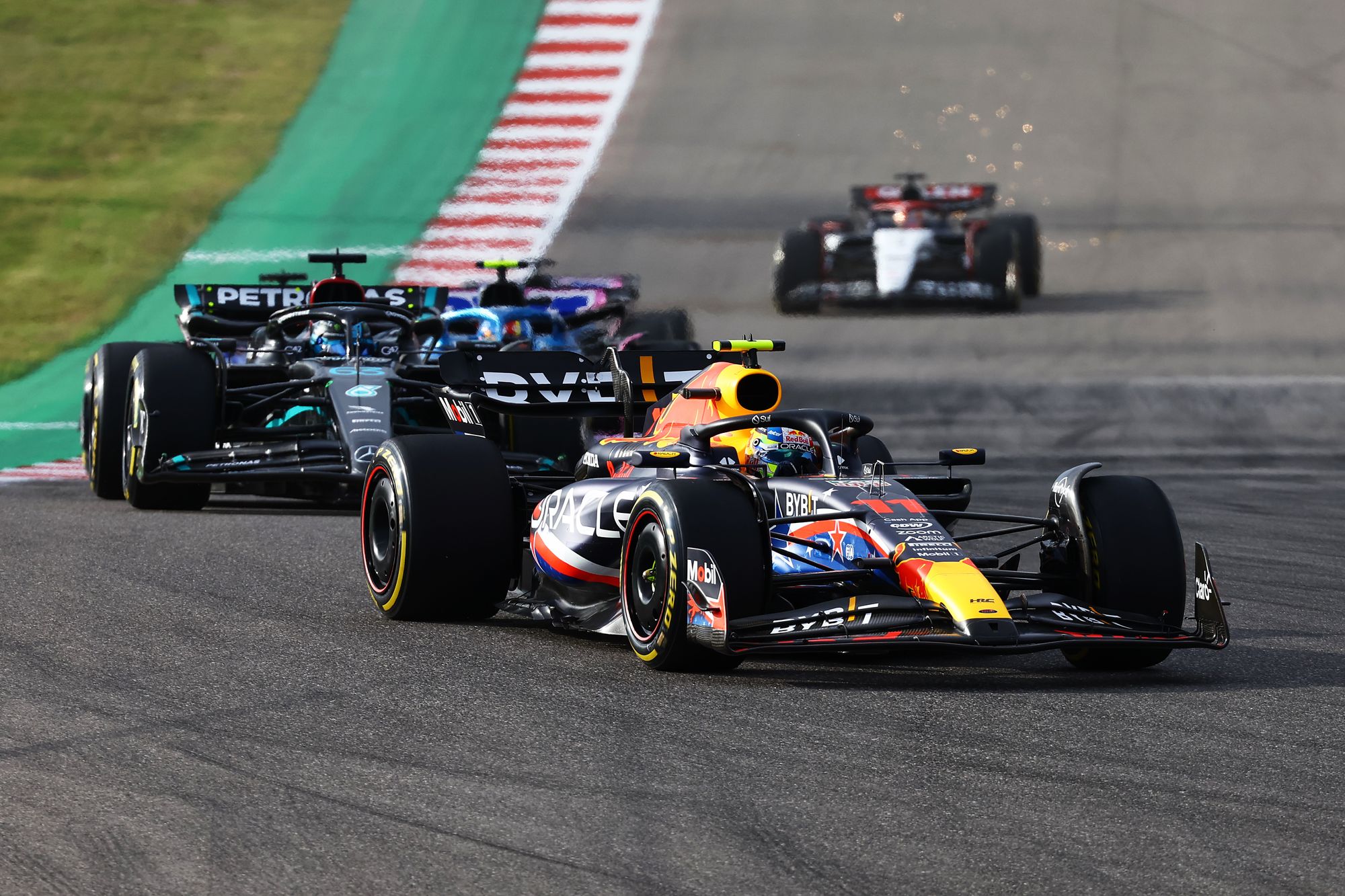 Perez was content with his pace at Austin, even though he still lagged behind team-mate Max Verstappen. Realistically, that's usually going to be the case but what Red Bull desperately wants to see from Perez is consistent and dependable performances. Those have too often not been delivered in 2023.
He's only been on the podium eight times, with two victories and four second places among that number. That's not good enough for Red Bull, which has started to put the pressure on him to up his game recently. Part of doing that is ensuring he focuses on his own work rather than over-reaching trying to match Verstappen.
Given Verstappen's preternatural ability to live with a fast, pointy car that would feel unstable to a confidence-sapping extent to most drivers, Perez has to find a way to extract the maximum pace from the car with a style and set-up more suited to his strengths. Even if that sacrifices a little laptime, he needs to be able to produce that speed consistently, in qualifying in particular.
Intensive simulator work and meetings with the team in Milton Keynes before Austin didn't transform his performance, but Perez felt there were real signs of improvement that were shrouded by the set-up compromises forced by the single-practice-session format and left him with a tricky balance that he said can be avoided in Mexico.
"We made some very good progress, especially considering how much we compromised the car," said Perez.
"We believe that we left a lot of performance in there, so hopefully we are able to prove that come Mexico next week."
Perez referred to needing to iron out problems in weekend preparation and set-up approaches that the work at the factory before Austin allowed him to reset.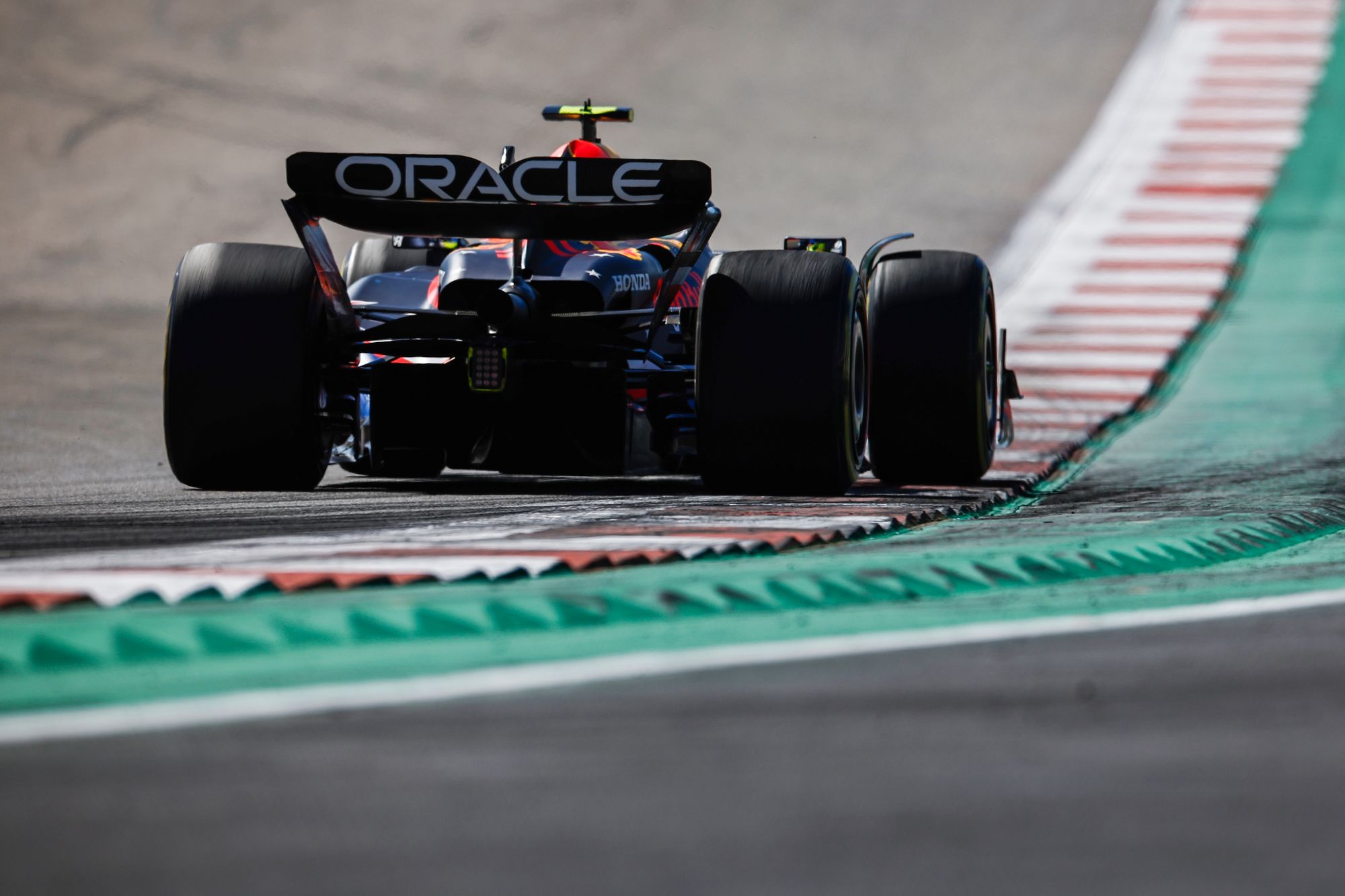 "We were so lost that we were having some difficulties with our preparation on the simulator [compared] to what we were experiencing on track," said Perez when asked by The Race what had changed as a result of the work at the factory.
"Just on track taking the wrong directions and then that compromising massively our weekends. So I think we needed to step back a bit and start all over again.
"It's good to just do a full race distance and understand that there is quite a lot more potential coming.
"We didn't get to show our full pace this weekend, so I really believe that we should be a lot stronger."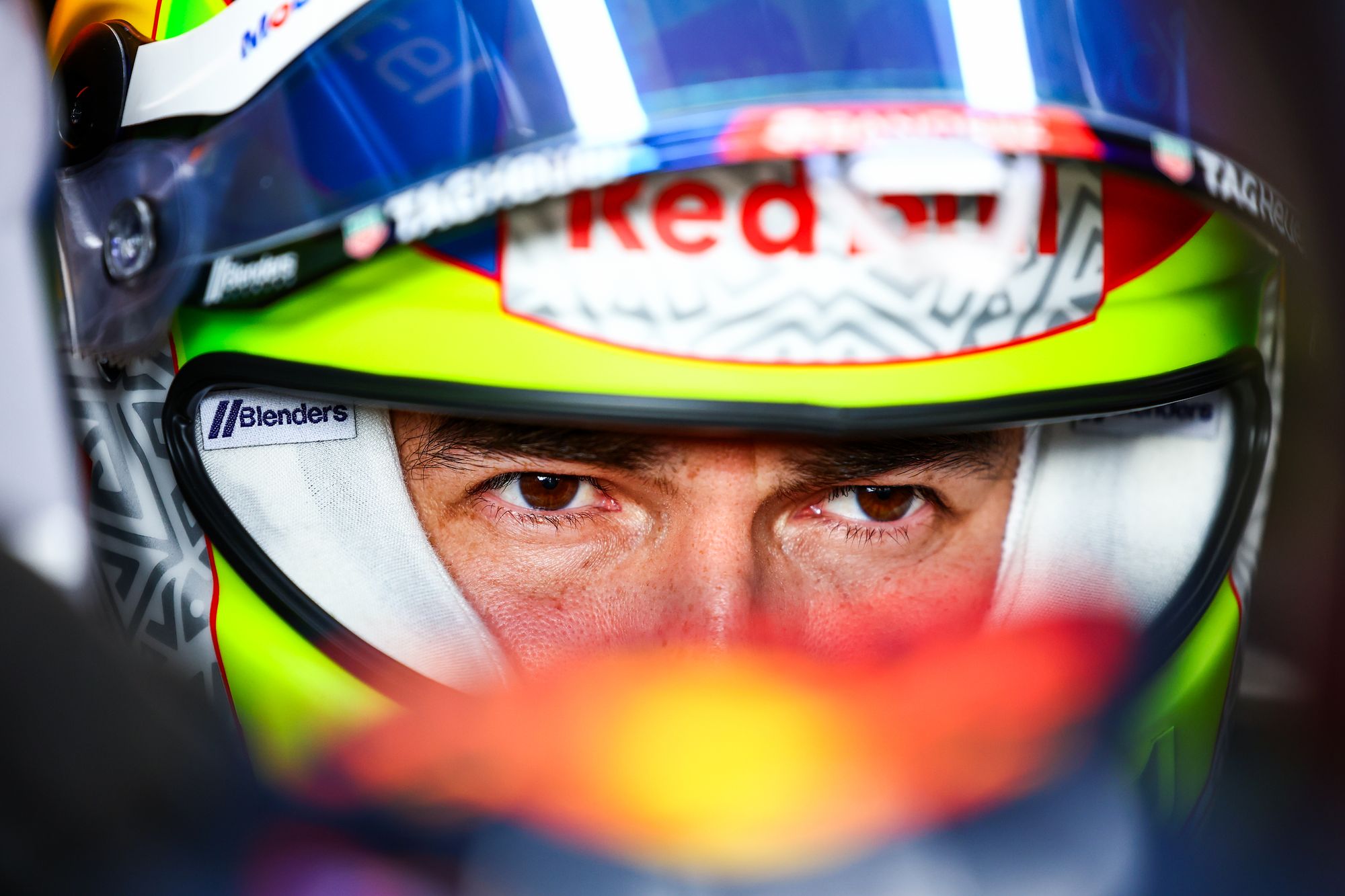 Perez has finished on the podium in Mexico in each of the last two years but a strong home grand prix, and end to the season after the difficult middle phase, would show Red Bull that he has what it takes in what Horner cites as a key characteristic.
That's the mental strength it requires to go up against a driver of Verstappen's calibre. If Perez can refocus fully on his own game and maximise his potential, that will go a long way to convincing the team he's not a lost cause as Verstappen's support act.
"Being Max Verstappen's team-mate is probably the hardest job in the pitlane because he's operating at such a high level and it's relentless," said Horner. "The mental aptitude that you need to be able to deal with that when every time you see a piece of data it's like, 'wow, how did he do that?' [requires] a certain strength of character.
"The form that Max is in and been in for the past three, four years, he's just operating at such a high level it would be tough for any driver on the grid."
Red Bull is committed to an unchanged driver line-up in 2024 and Perez himself emphatically dismissed retirement rumours that circulated before the United States GP weekend. He even promised this current deal will not be his last contract in F1.
But if he wants to continue to be in a position to win races beyond next season, there's no doubt Red Bull wants to see more from him. Given the decision on his future is likely to be taken by the middle of next season, that means time is running out to convince them.
A strong weekend in Mexico, which means being second to Verstappen and well-placed to pick up the pieces and take a dream home victory if things go wrong for his team-mate, would be the ideal way to bolster his case and a big step towards making sure of second in the standings.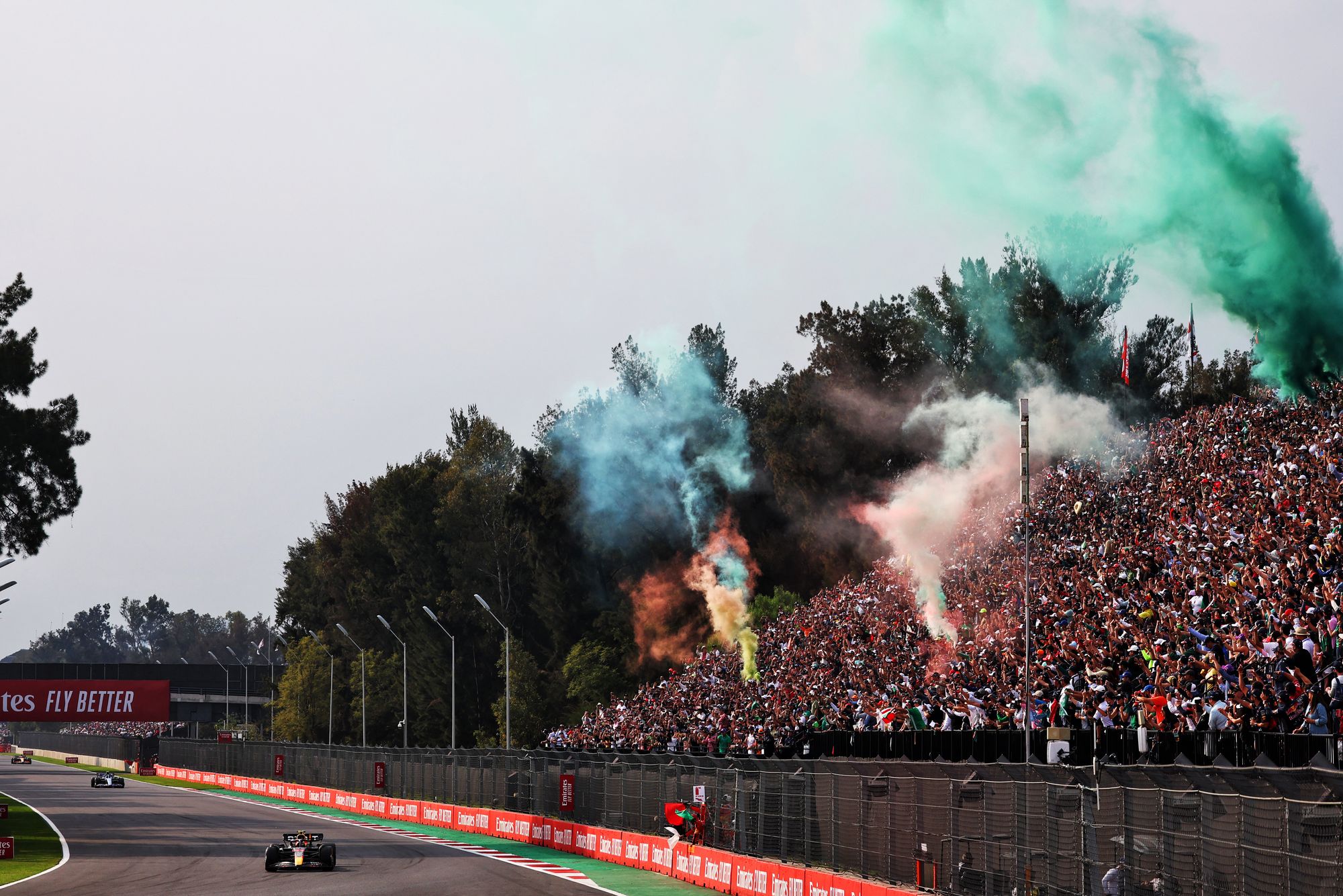 "Having been on the podium for the last two Mexican Grands Prix, anything less than that will be not achieving what he wants," says Mejia.
"When I spoke to Christian Horner on the grid on during the weekend, the tone of his expectations of Checo since the last race in Qatar [changed]. You can feel that he is more demanding in what he expects out of Chaco and it feels like second place in the drivers' championship is not an added bonus but something he must achieve.
"Luckily for Checo, he's not costing Red Bull anything because they have wrapped up both championships. The only bad thing that could happen is that he loses second place and now he's had this big gift from Mercedes [Hamilton's disqualification] which helps his cause in in getting that done."