In a dig that was several weeks in the making, Lando Norris could not help but twist the knife into the struggling Aston Martin Formula 1 team after the United States Grand Prix.
"They seem to have managed to make the car slower and slower with every upgrade that they've brought," Norris said. "They have! They were racing Red Bull in the beginning of the year.
"I don't know where they finished today. But they were out in Q1 and they've been struggling, so I don't know what their issues are.
"They were very strong, they had a lot of points in the first half of the season and in the second half they've been struggling. And for us it's vice versa."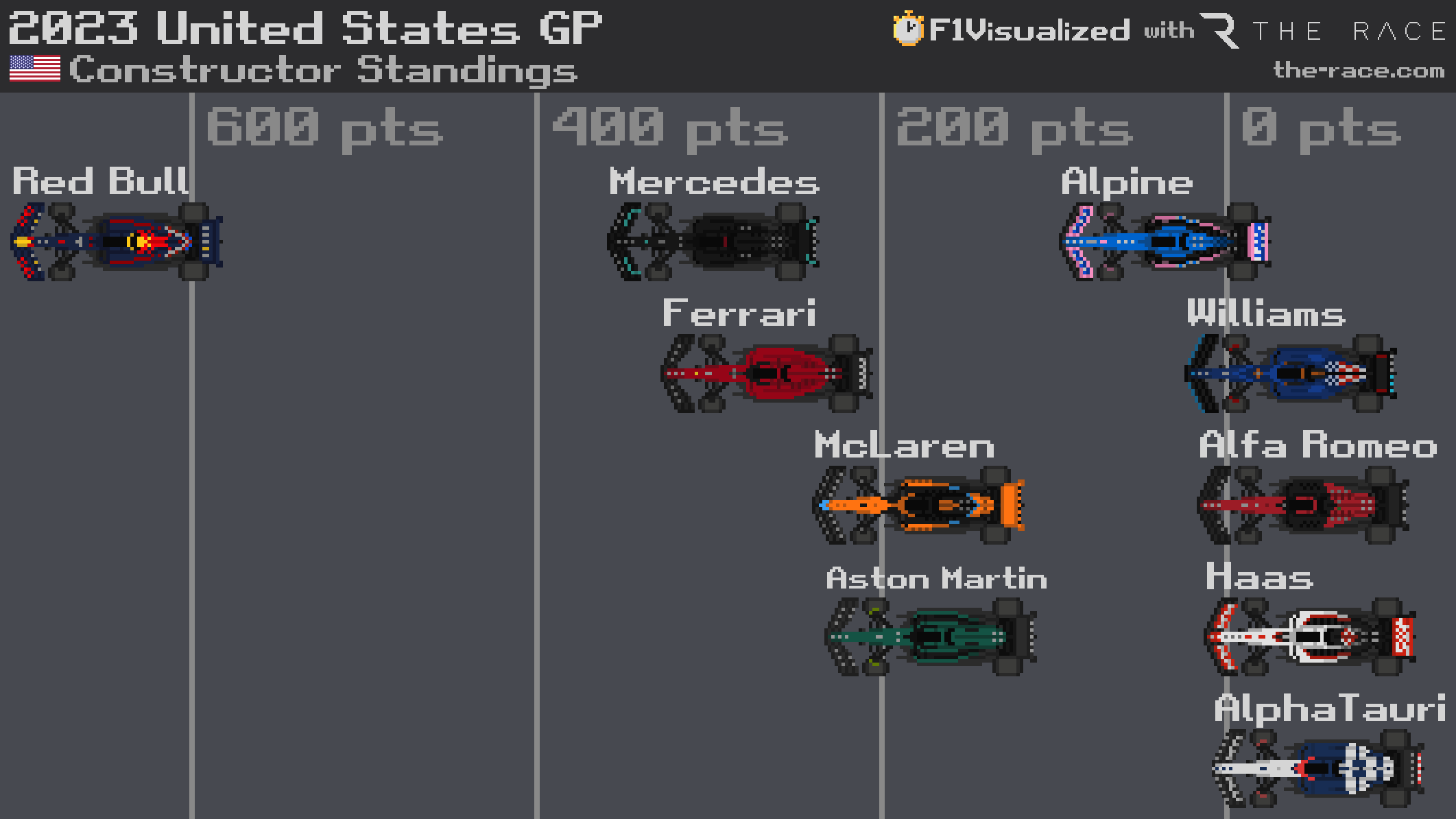 Indeed, now that McLaren has overhauled Aston Martin for fourth in the constructors' championship, it would be surprising if the Mexican Grand Prix weekend marked the start of Aston Martin fighting back.
McLaren's eradication of a 146-point gap has felt inevitable since the on-track fight became one-sided several races ago.
On paper, Aston Martin is well within striking distance - just six points adrift. But why should there be any confidence in something changing over the final four races when over the previous four, the points are 127-19 in McLaren's favour? This isn't just one-sided, it's as good as done. And you can bet Norris feels that way too.
After all, the championship table acts as complete vindication for him and McLaren, while exaggerated or not his swipe at Aston's development rate is rooted in some fact - for the team's upgrades have at times not worked as effectively as hoped, and the latest in Austin had a particularly troubled introduction for specific reasons.
And Norris's blunt post-Austin dig also felt like the culmination of a couple of weeks of irritation or amusement (or maybe a bit of both) sparked by Aston Martin counterpart Fernando Alonso.
HEADLINE GENERATORS AT WAR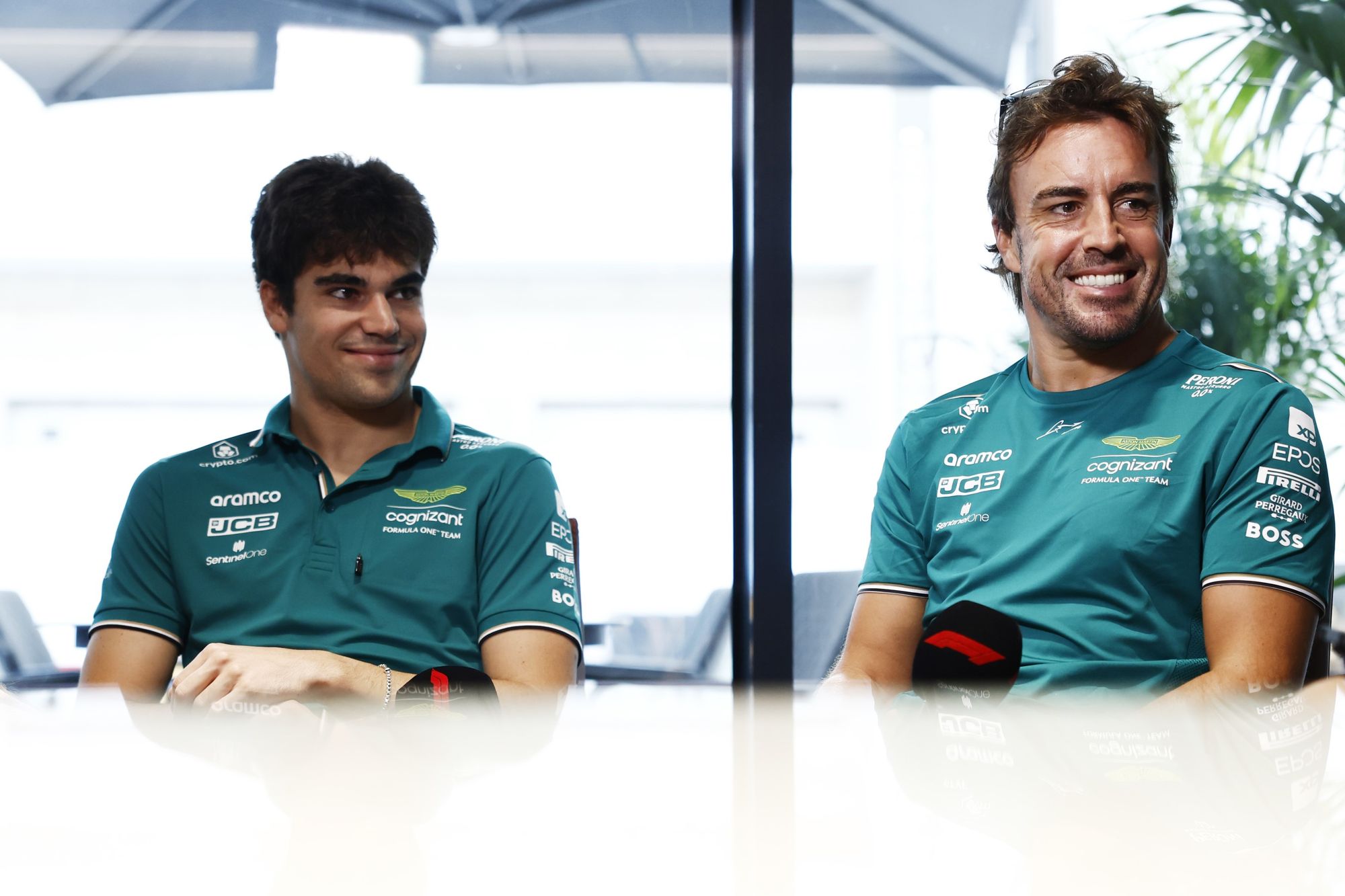 Norris took a little umbrage at an Alonso remark back at the start of October, ahead of the Qatar Grand Prix weekend. Alonso was asked about Norris's confidence that McLaren could close the gap to Aston Martin and while he acknowledged McLaren had the "momentum" in the fight, the two-time world champion - a master at mind games and manipulation - suggested "it's good if they're overconfident".
The implication was obvious: Norris was taking it for granted that McLaren would waltz past Aston Martin. And Norris was none too pleased with the suggestion. When Alonso's comment was put to him that same day, Norris replied: "How many points did we catch last weekend [the Japanese GP]? Quite a few - over 20, I think. So unless his maths is deteriorating, which it definitely isn't....
"Because Fernando is just Fernando, he's always going to say things. He always makes himself look very good or makes other people look bad. He's very good at that."
Norris went on to say that "it's silly for him to think the opposite", ie to believe McLaren could not or would not catch Aston Martin, and made it clear he thought Alonso was just being mischievous in some way. But it didn't end there.
After another McLaren double podium in the Qatar GP, a day after Norris's team-mate Oscar Piastri also won the sprint race, Norris threw another little jab in Alonso's direction.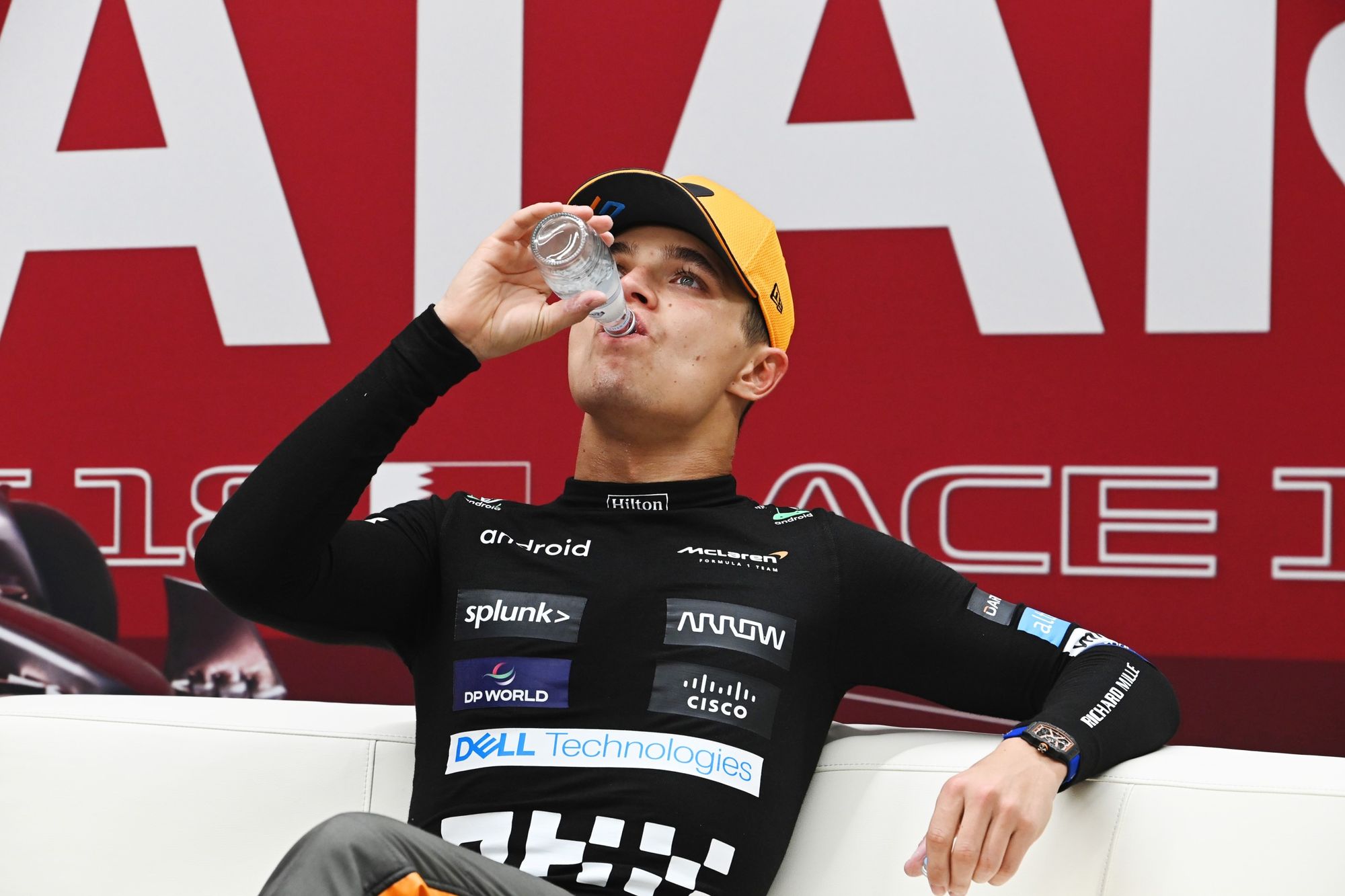 Asked if he felt McLaren could even catch Ferrari, when at that point it had not even overtaken Aston, Norris said: "It's doable. I think so. A couple of races ago it was 70-something to Aston. I don't know what it is now? Seventeen? Fernando said we were overconfident as well!"
It was obvious Norris hadn't quite let it go. But that was all over one weekend, so was perhaps to be expected. For him to land another punch a couple of weeks later in Austin suggests it had lingered a little, or that Norris was just enjoying the opportunity to dig in.
In the meantime, since 'starting' this war of words, Alonso hadn't really said much at all - bar one slightly generous interpretation of the two teams' respective seasons on the Thursday of the US GP weekend: "I think it's normal that now you see McLaren and some teams made a huge step forward, and you may feel disappointed with our results. And I see that point. But we are not on that page.
"We are super proud of this 2023, 197 points more at this point this year than last year, which is something incredible.
"Even if you stop someone now in the paddock and ask, which one had a better season until now, Aston Martin or McLaren, 99% of the people will say McLaren.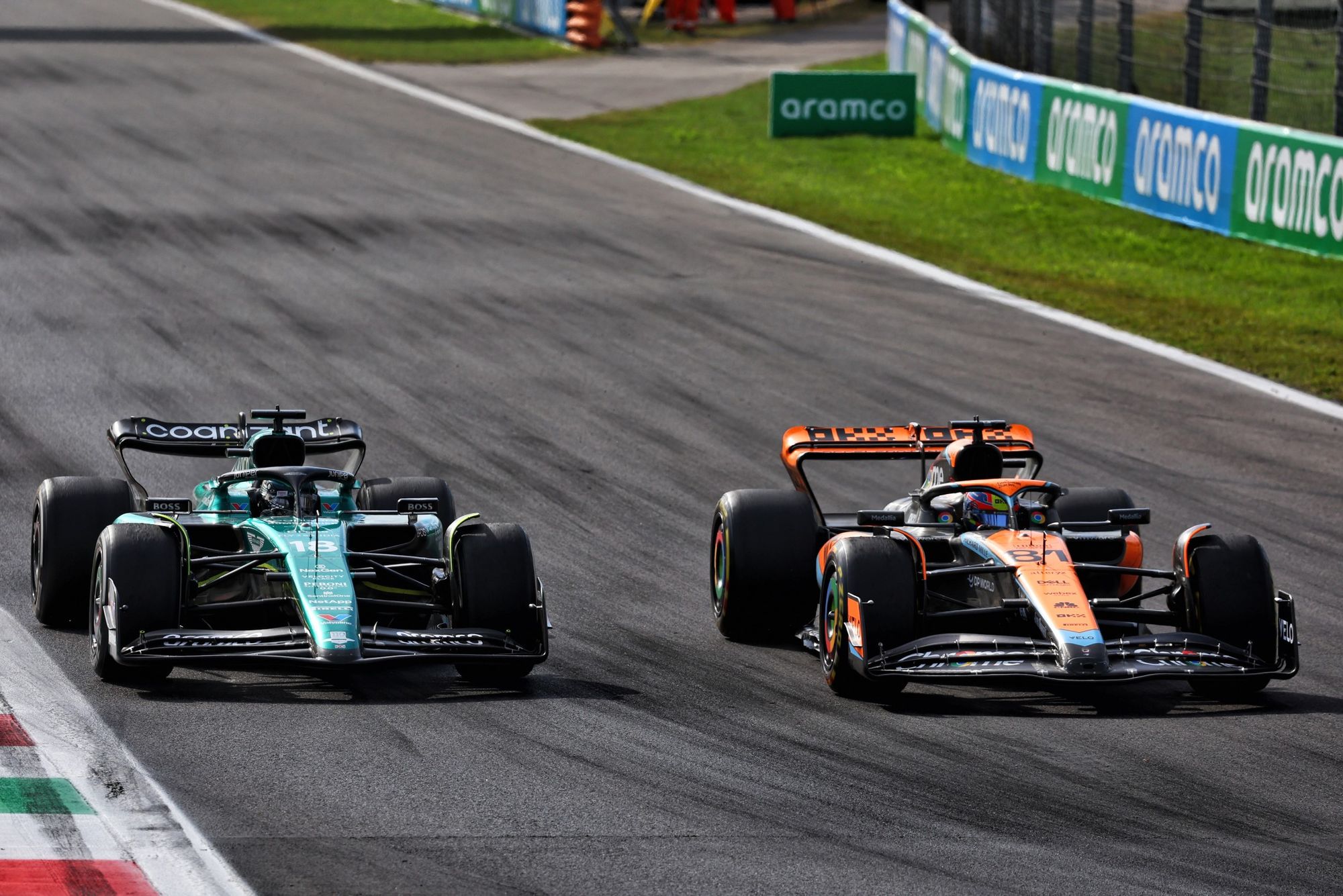 "They are 11 points behind. So, until now, actually, we had a better season than them, because we're still 11 points ahead.
"But it's true that the final race is what counts and is what stays in your head."
Alonso knows better than most that points tallies don't necessarily reflect the quality of a team or driver's season. Yes, at that moment, Aston Martin was hanging on ahead. But the two teams were also level on podiums (McLaren is now winning that fight 8-7) and the trajectories were vastly different - which matters.
---
McLaren vs Aston Martin
Points
McLaren 242
Aston Martin 236
Podiums
McLaren 8
Aston Martin 7
Laps led
McLaren 28
Aston Martin 3
Sprint podiums
McLaren 3
Aston Martin 0
Points gain from 2022
Aston Martin +181
McLaren +83
---
It was a reach from Alonso, but he is just talking a good game. Even though he is likely to be very frustrated with Aston Martin's in-season decline from the pomp of being Max Verstappen's main challenger early on, Alonso can still pump out a pro-team message with eloquence and ease.
Plus, he has never shied away from Aston Martin's shortcomings. He's just always given it a positive spin or found a silver lining.
"These final couple of weekends, we are not up to speed," Alonso admitted in the US.
"They've been better than us in terms of developing the car.
"So, we need to accept that, but 2024 is going to be a different thing. And I'm very proud of the team and what we have done [this year]."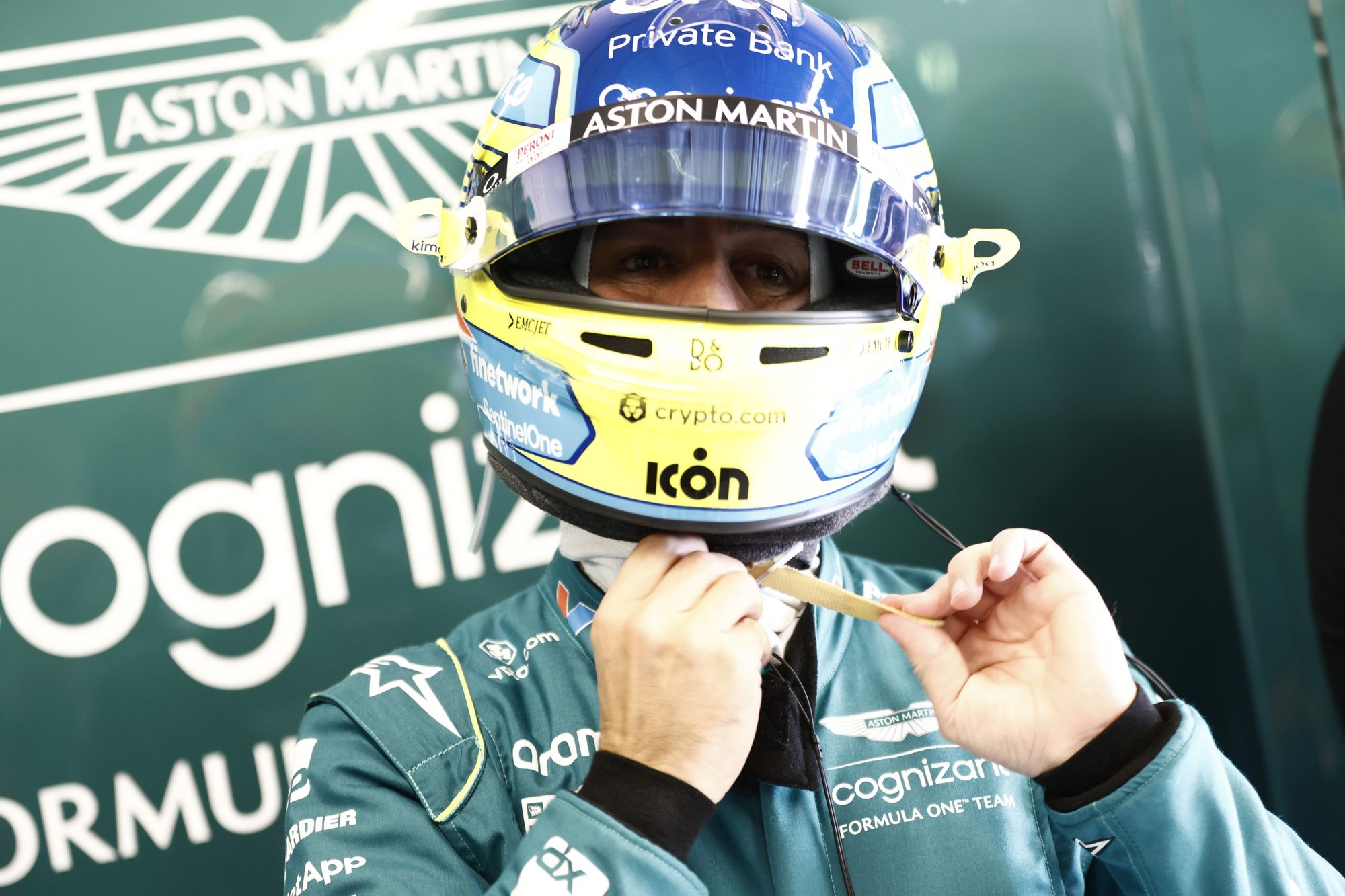 Ultimately Norris and Alonso are coming at this from two similar positions: excellent seasons in their own right, at times either held back or raised up by the quality of their machinery, with their own team's interest in mind and - crucially - a penchant for being brutally honest and excellent at generating headlines.
When those similarities combine with an ostensibly close rivalry between their two teams, which are in contrasting form, it's little surprise to see them either trying to wind the other up or just having some fun by stirring the pot.
NORRIS CHASES ALONSO, ASTON CHASES ANSWERS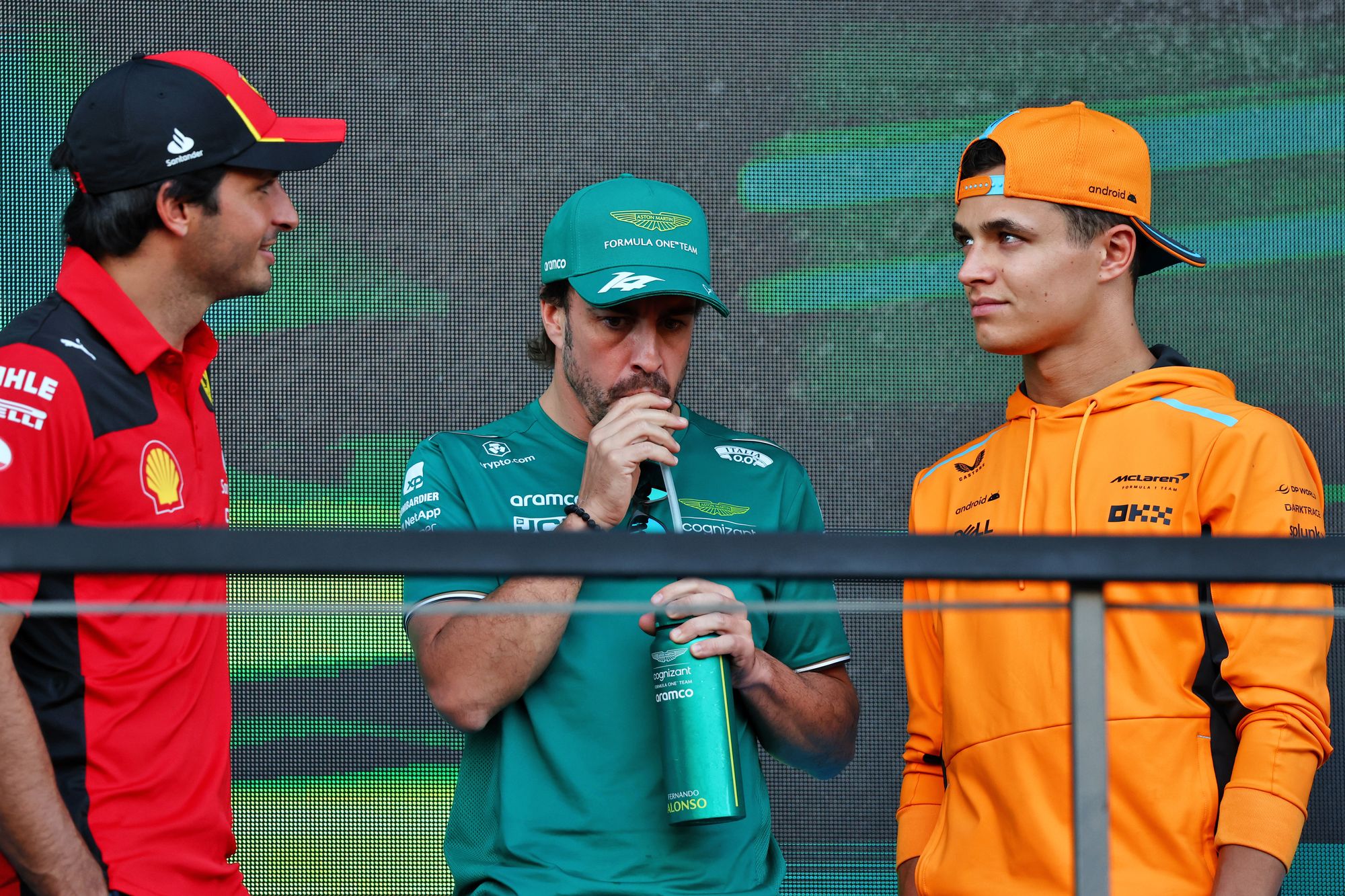 Whether Norris or Alonso bite on the topic anymore, we may find out soon enough this weekend. But their respective teams have quite different priorities at the moment.
Norris is gunning for a fifth straight podium and McLaren is mathematically capable of catching Ferrari for third. It's a very tall order, because Ferrari is 80 points ahead and a much more competitive prospect than Aston Martin. But it is doable, the car is quick seemingly everywhere, and team boss Andrea Stella is very good at keeping things focused internally (and letting Norris do all the talking in public).
In addition to what the team can still achieve, Norris has his own motivations. He's chasing a best-ever championship result, with the Ferrari of Carlos Sainz and even Alonso still within reach. Norris has never finished higher than sixth - the position he occupies now after leapfrogging the disqualified Charles Leclerc in Austin - but is just 12 points behind Sainz and 24 behind Alonso. On current form, Norris should leapfrog both.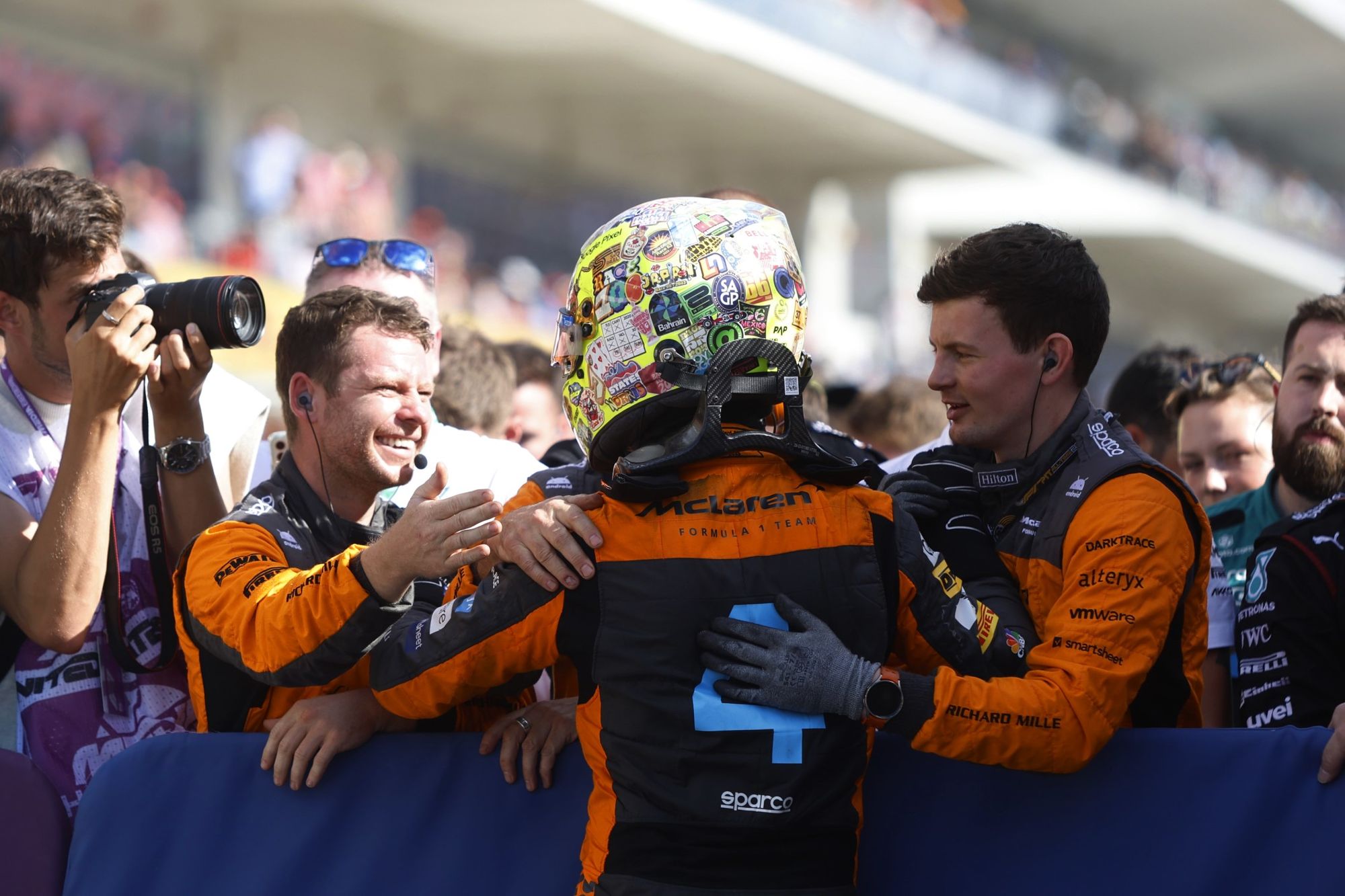 "The main thing is that when you look at where we were, how bad Bahrain was for us, how many seconds off pole we were, my six pitstops in the first race of the season, I lost my power unit straight away," Norris reflected.
"There are things that put us on the back foot from the beginning and when you look at where we are now, to be fighting against a Red Bull, which was an unrealistic target for almost anyone, and fighting against a Mercedes.
"As much as we are disappointed that we can't go for a race win, when you put it in perspective of where we were and how much we've improved, I think it's still an amazing day for us."
Conversely, Aston Martin and Alonso have been fighting a freefall, are still on the defensive, and in a lengthy period of self-interrogation.
The team is not going to slip back further in the championship but Alonso has an excellent result of his own to try to protect, though is extremely vulnerable.
And there are a lot of answers for the team to find after a rollercoaster Austin weekend that included a significant update, a simulation miscalculation that meant too much brake blanking and compromised running in the only Friday practice session, a double Q1 exit, then a double pitlane start in the grand prix because of a drastic decision to change the set-ups on both cars and even split the specs, sending Alonso back to the pre-upgraded version.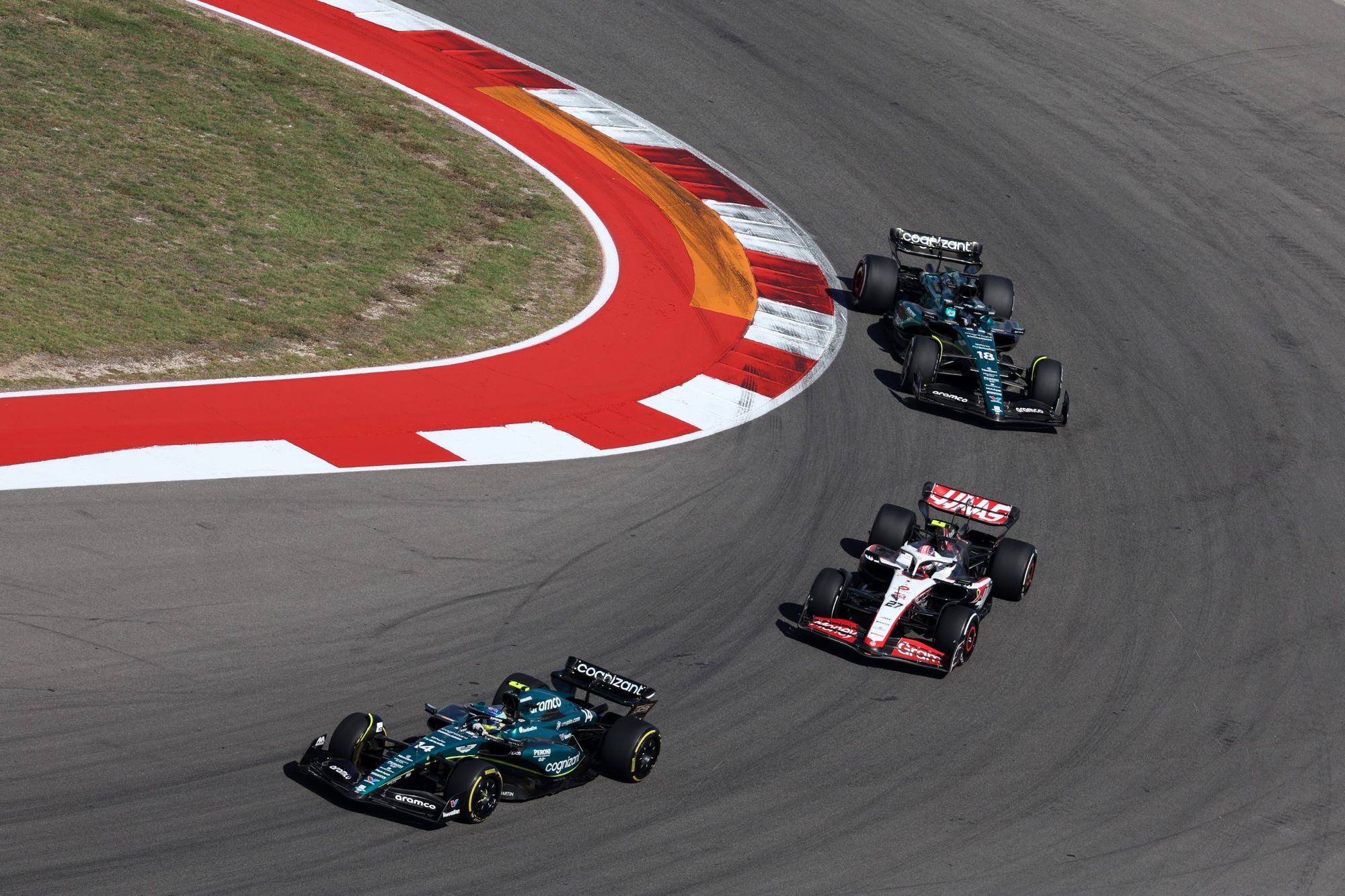 That "test session", as Alonso called it, offered good news in the sense the car was more competitive and the drivers were happier than "any of the sessions" before. Both cars were on for points in the grand prix, with Alonso ahead in the older spec (make of that what you will) until being forced to retire because of floor damage late on.
Mid-weekend, Alonso had a clear and familiar message: Aston Martin still has clear steps to make to operate and perform as a top team. It included this: "I don't think it's the understanding of the car, it's the way of developing the car. We need to raise our game, we need to be more aggressive, we need to plan ahead bigger steps and more often, as some of our main competitors.
"But they are top teams. This is the top league. So, if we want to be contenders in the future, this is a very important season for us."
Aston Martin deputy technical director Eric Blandin suggested on the morning of the race that having been led in the wrong direction by "our simulation tools, on the aerodynamic side", the new package has "corrected the issue".
The nature of the Austin weekend meant that the jury is still out on whether that's the case and if Alonso and Lance Stroll really do now have "more performance but also a better balance, a more predictable car" - or if Norris will have more material to make further jibes should he keep feeling so inclined.