James Allison has a deserved reputation for eloquence among Formula 1's media. Not only is he one of F1's sharpest technical minds, he has a fantastic knack for explaining technical intricacies in a way that's accessible to the masses - and usually with a wonderful rhetorical flourish.
But when we caught up with the man Mercedes this season recalled to the role of technical director - in a concerted effort to arrest the worrying performance decline of the past two seasons - there was more of an edge to Allison's words.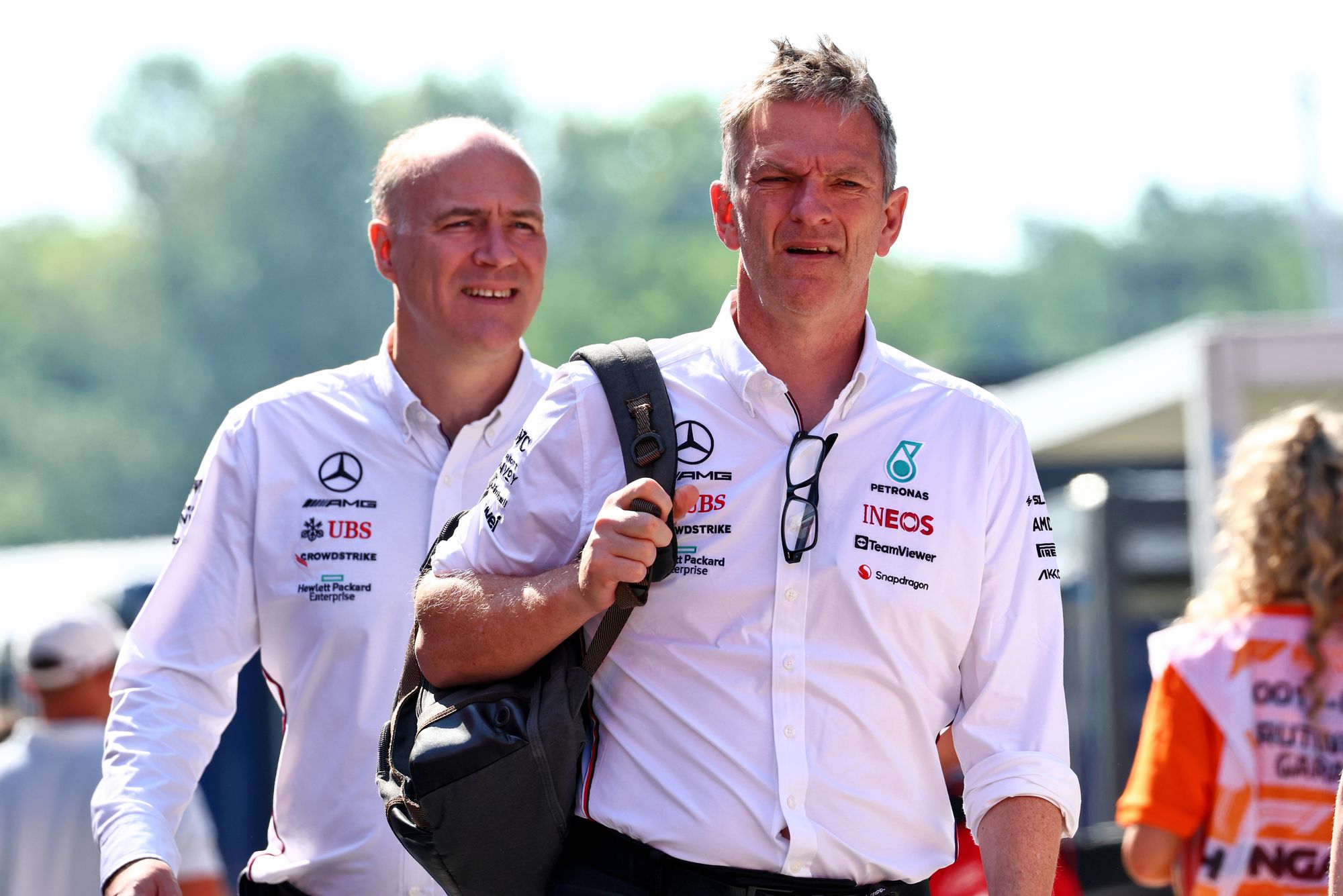 The sharp sense of humour remains, but you sense a subtle tone of frustration in his voice. Imprecise framing of questions is met with a quick retort: 'what do you mean by that?'. It is said he now enjoys this sort of confrontation as a form of sport, and no one can blame him for wanting to have a bit of fun with self-important journalists, but it's also said that the competitive animal that lurks within Allison - the very reason Mercedes recalled him to F1's front line - is seriously perturbed by this team's ongoing competitive slump, and desperate to correct the aberration.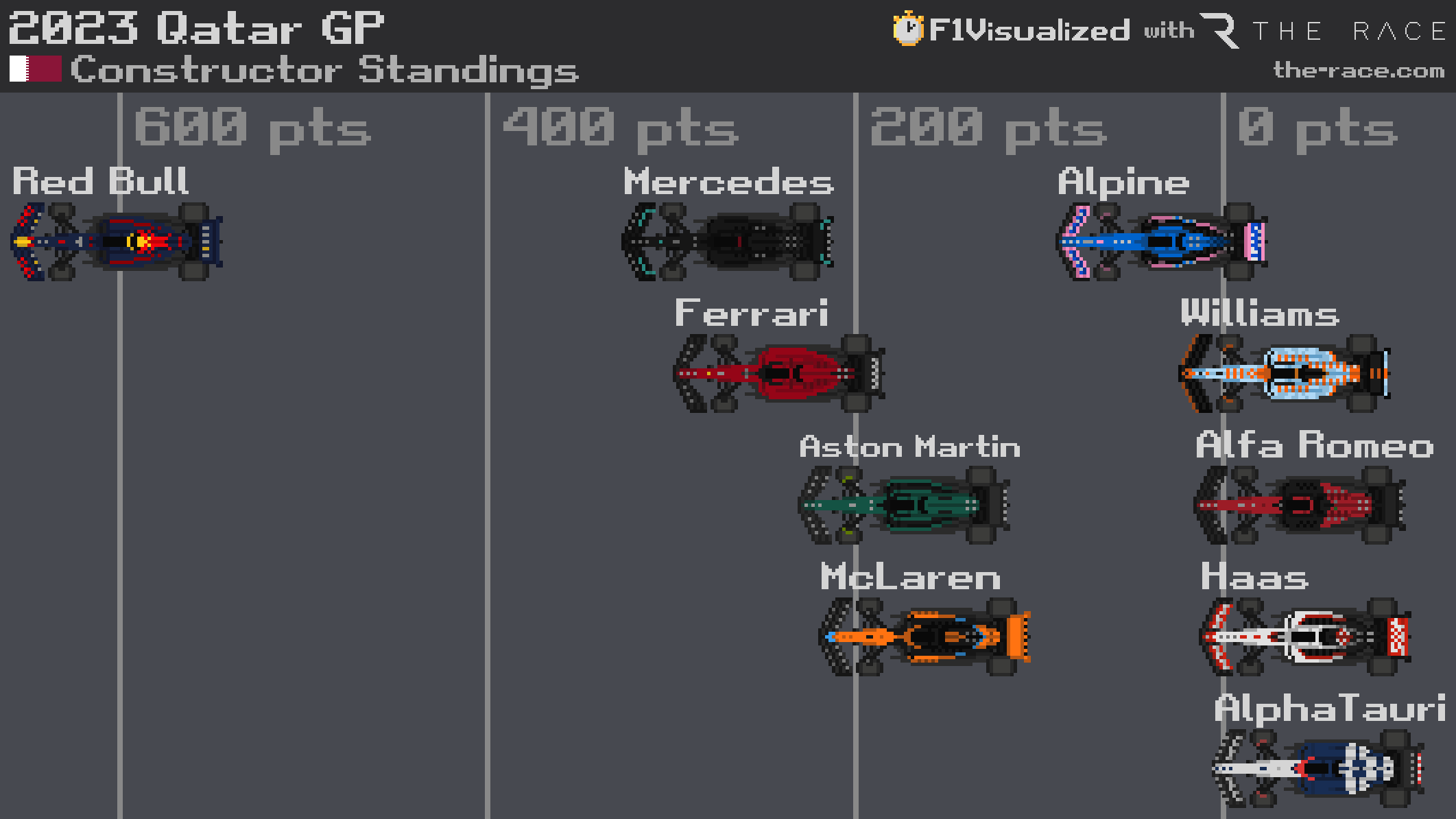 If Mercedes can fend off Ferrari and finish second in the constructors' championship this year it will represent a small step forward compared with 2022 - but this is unlikely to provide much solace for the likes of Allison. Nothing less than victory will do, and the work he's been leading in Brackley since returning to the hot seat in April is all about getting Mercedes in position to come out swinging at Red Bull in 2024.
And in that context, there is particular significance attached to this weekend's United States Grand Prix, where Mercedes will introduce what Allison called a "modified floor" to the W14.
"Hopefully it will give us a bit of laptime, always a benefit, but it is mostly a useful thing because it's a bellwether for whether we're on the right track," Allison explained. "In laptime terms it will be small. Useful, but don't expect us to have leapt past Max…"
'Leaping past Max' is something that will have to wait until next year at the very least. The RB19's dominance - particularly through medium- and high-speed corners, but also through a greater range of circuit types and rideheights than others - puts it and Max Verstappen out of reach unless Red Bull makes a fundamental Singapore-style set-up mistake.
Mercedes has much bigger problems with its current car, particularly with rear-end stability at high-speed. Allison describes the W14 as a "capricious beast" - "the drivers can have a good lap out of it, feel they do exactly the same thing, and then it will have a bad lap" - and is clearly looking forward to throwing this design away and working with a different one.
Lewis Hamilton spoke ahead of the Qatar GP about how impressed he's been with the level of work back at the factory as plans are formed and actioned in pursuit of a significant performance uplift next season.
"I continue to have lots of meetings back at the factory, on so many different topics about the car, whether it's ride quality, whether it's vehicle dynamics, whether it's suspension, whether it's steering, whether it's about tyres, whatever it may be," he told reporters.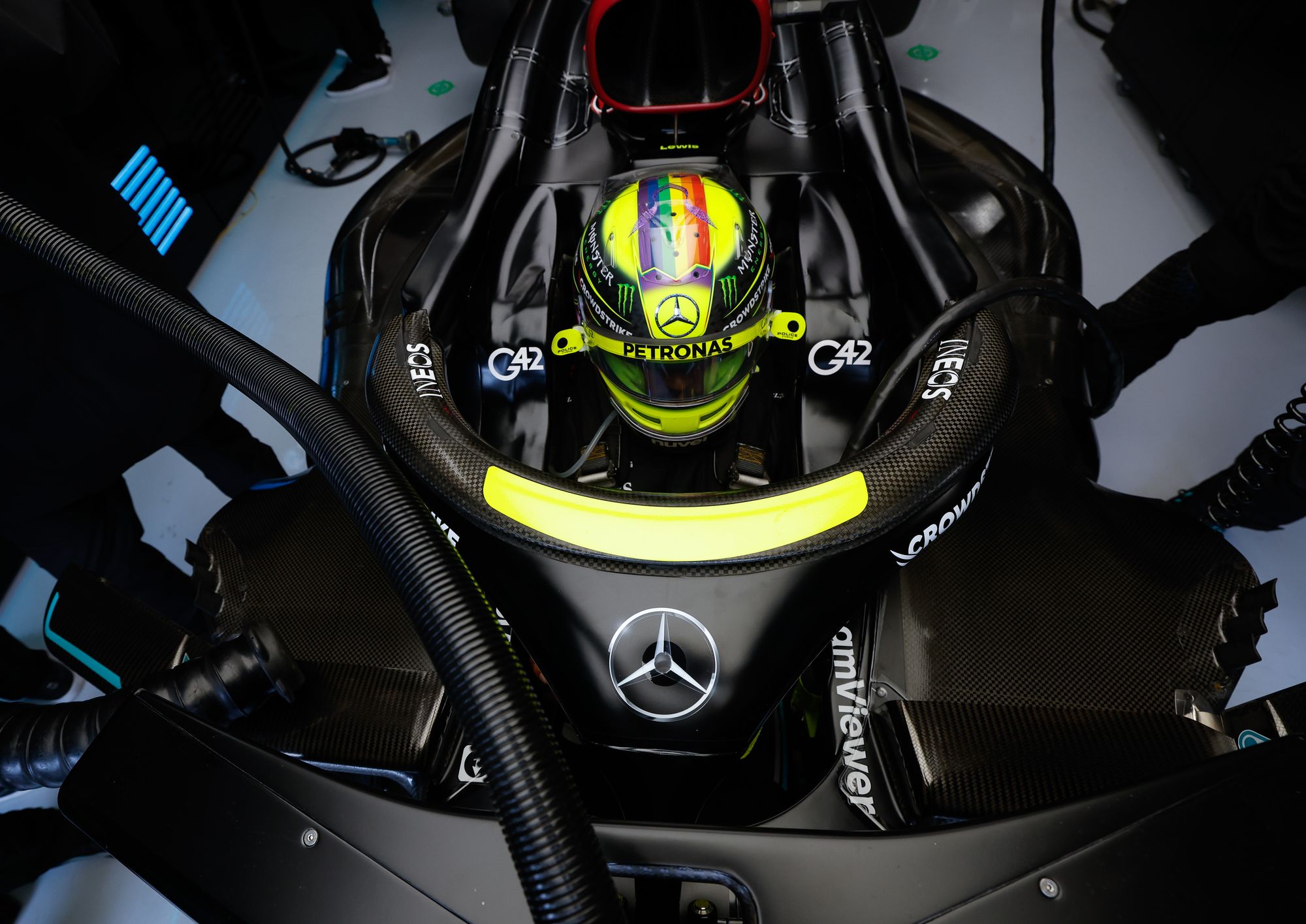 "We have a better process than we've ever had before - it's much more engaging for both George [Russell] and I. We often have meetings where we're both also in that room together, so we're able to deep-dive on any questions that the engineers who don't potentially get to come to the grands prix [have]. If they have any questions, they can ask.
"The other day I was in the aero department - it's clear that no one's happy with where we are and how we've done this year, but it was massively encouraging to see how driven everyone was, everyone's heads were down, everyone was at their stations and clearly pushing incredibly hard.
"For me that was inspiring to see."
The Race asked Allison about the process Hamilton referred to in that answer, and whether there'd been any fundamental changes in the way of working back at Brackley since Allison assumed command again.
Time for us to receive our own verbal slap on the wrist…
"Fundamental would overstate it," he replied, before continuing: "The race weekends you get your greatest access to the drivers, because you're with each other for many hours, but it's also a very fractious environment to interact because the pressure of doing well at the circuit means that it's just slightly less objective than if you're doing it back at home.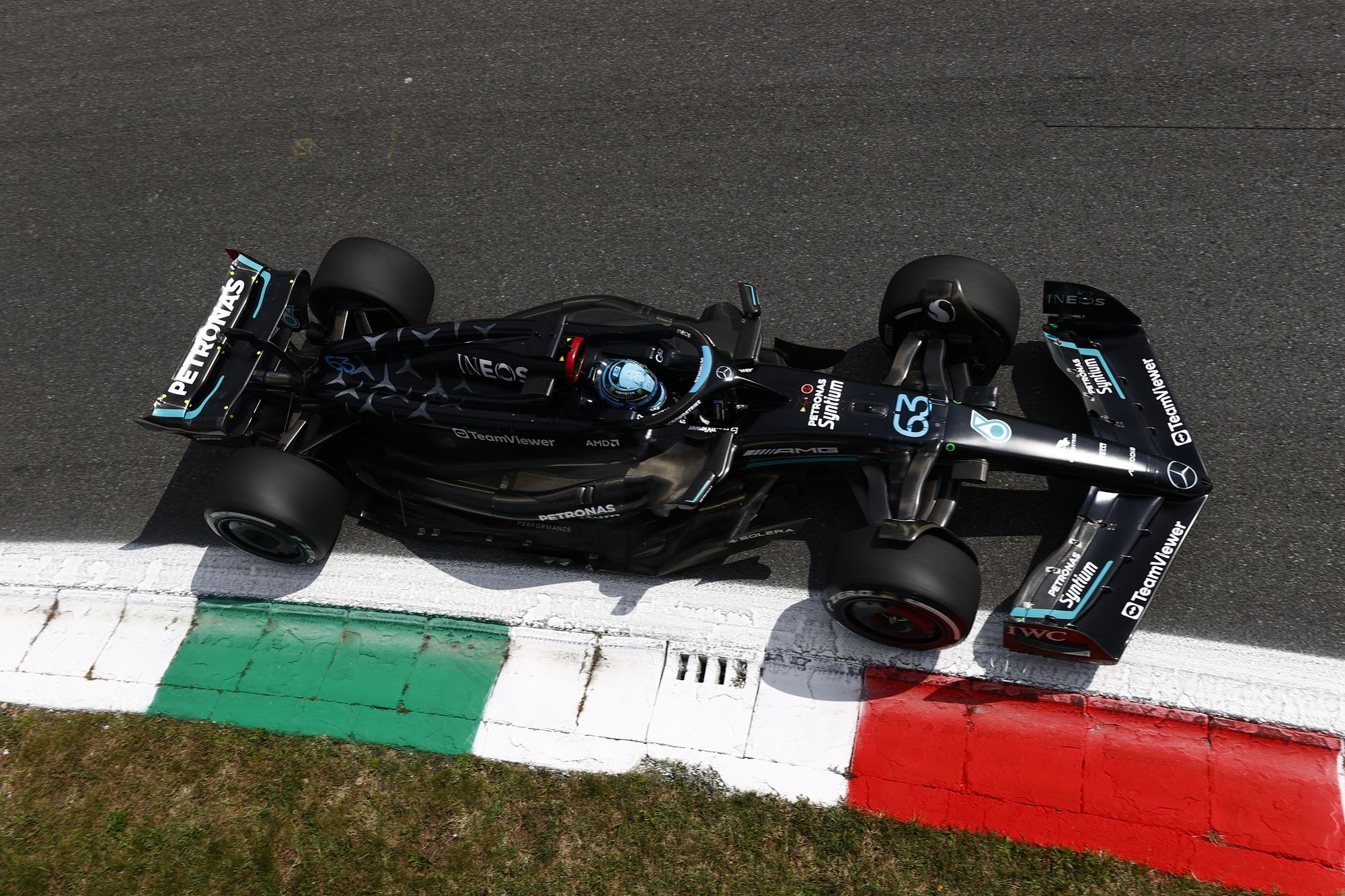 "The drivers have been good enough to put aside time for us in the slightly cooler environment of home, and that has proved useful - it's proved helpful for ranking the problems they have from seeing the opportunities, and just making sure that the things that we are working on are well-aligned with what they're describing."
So more meetings rather than different meetings, essentially?
"We spend a bit more time with each other, yeah."
The drivers have clearly bought into the plan to give 2024 every ounce of effort the Mercedes technical structure can muster, and there is extra significance attached to this process because not only does Mercedes need to take a big step forward after two relatively barren seasons by its own high standards, there is the looming shadow of a major 2026 rules reset on the horizon, which - in lockstep with F1's shrinking cost cap - will limit the scope of every team's development in 2025.
"It's important we get off the new season on the front foot," Allison added, "but more than averagely so because with 2026 bearing down on us it's highly likely that the 2025 cars are going to be close cousins of the 2024 cars, so doubly important to get the 2024 car good.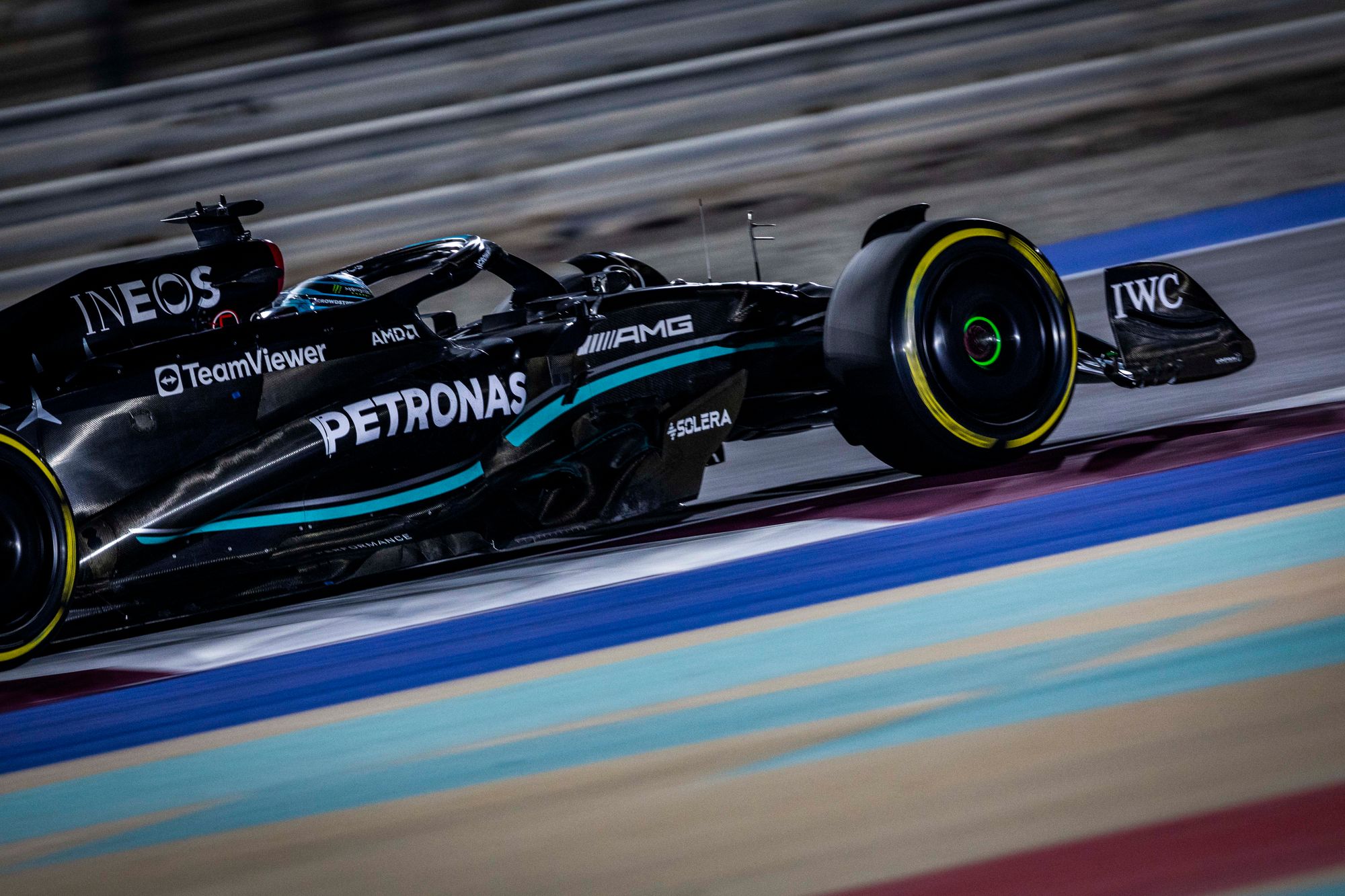 "That's not particular to us, but it does sharpen your focus [in] wanting to make sure we have a car that gives us a good run into 2026, as well as good championships and the fun that brings.
"Over the years, most of the good cars I've been lucky enough to be around while they've happened the driver gets in it and doesn't exactly say, 'Spend your bonus', but they more or less do, and unlocking potential is not really something that takes very long if the car is well-born - and that will be the aim of this one," Allison continued.
"I feel like all of us have got a pretty clear-sighted view of what we want to do with the car. This championship, while we haven't made the really impressive progress that say, McLaren have, we have nevertheless been charting a path through the season that gives us a very clear idea of what we need to put right.
"So that makes next year's fun very exciting to look forward to, and this period actually of the year extremely enjoyable."
More enjoyable than talking to us journalists about it certainly - but however he feels about badly worded media questions, clearly Allison is revelling in work that will carry enormous significance for Mercedes' competitive standing over the next two seasons.
Come 2024, 'leaping past Max' is very much on the agenda - and Austin may tell Allison's engineers whether or not they are finally headed along the correct path.