One rejected applicant to join Formula 1's grid believes the bar was so high that Haas wouldn't have made the cut if it was attempting to enter now.
Just like Rodin and Hitech last month, LKY SUNZ had its bid to join the F1 grid rejected by the FIA, with Andretti Cadillac the only approved candidate - meaning now 'only' striking a deal with commercial rights holder FOM stands in the way of a place on the F1 grid.
The FIA gave the green light to Andretti as the "only candidate to meet the stringent criteria that was set by the FIA in all material respects from the four teams which lodged formal applications in phase two of the process".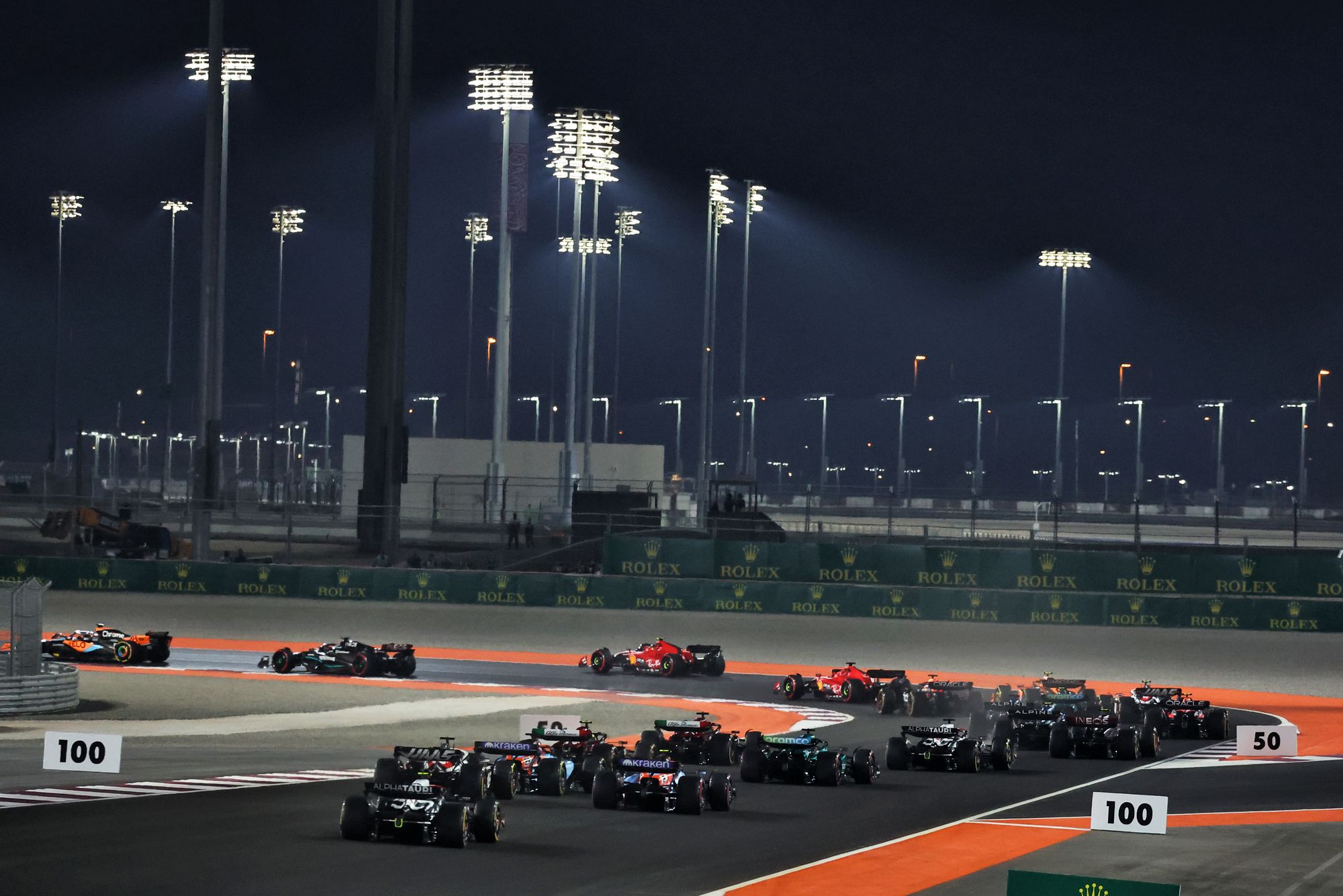 LKY SUNZ co-founder and CEO Benjamin Durand accepted that Andretti's bid deserved to be greenlit but expected the FIA to give approval to another team as well.
"We knew that there was a possibility that they take only one team," Durand explained to The Race.
"Honestly, I would have thought there would have been 12 [teams] and the decision would be between us and the two other ones [Rodin and Hitech] that have been rejected [to join Andretti] because what I can say is this: from what I know from the teams that have been bidding that - again, I'm not privy to everything - but all of them are at the level of competing with Haas or AlphaTauri and this kind of thing.
"Andretti is coming to a level that is much higher because he wants to compete for winning etc, so he has a better bid. OK, but if Haas had been in with the bid with us, I think they wouldn't have passed the bid.
"The bar is so high this time that probably Haas, if you compared to their bid a few years ago, wouldn't have got over the bar either."
Haas joined in 2016 just before the championship boomed and grew into the franchise model under Liberty Media's ownership. Its application came with partnerships with both Ferrari and established chassis constructor Dallara.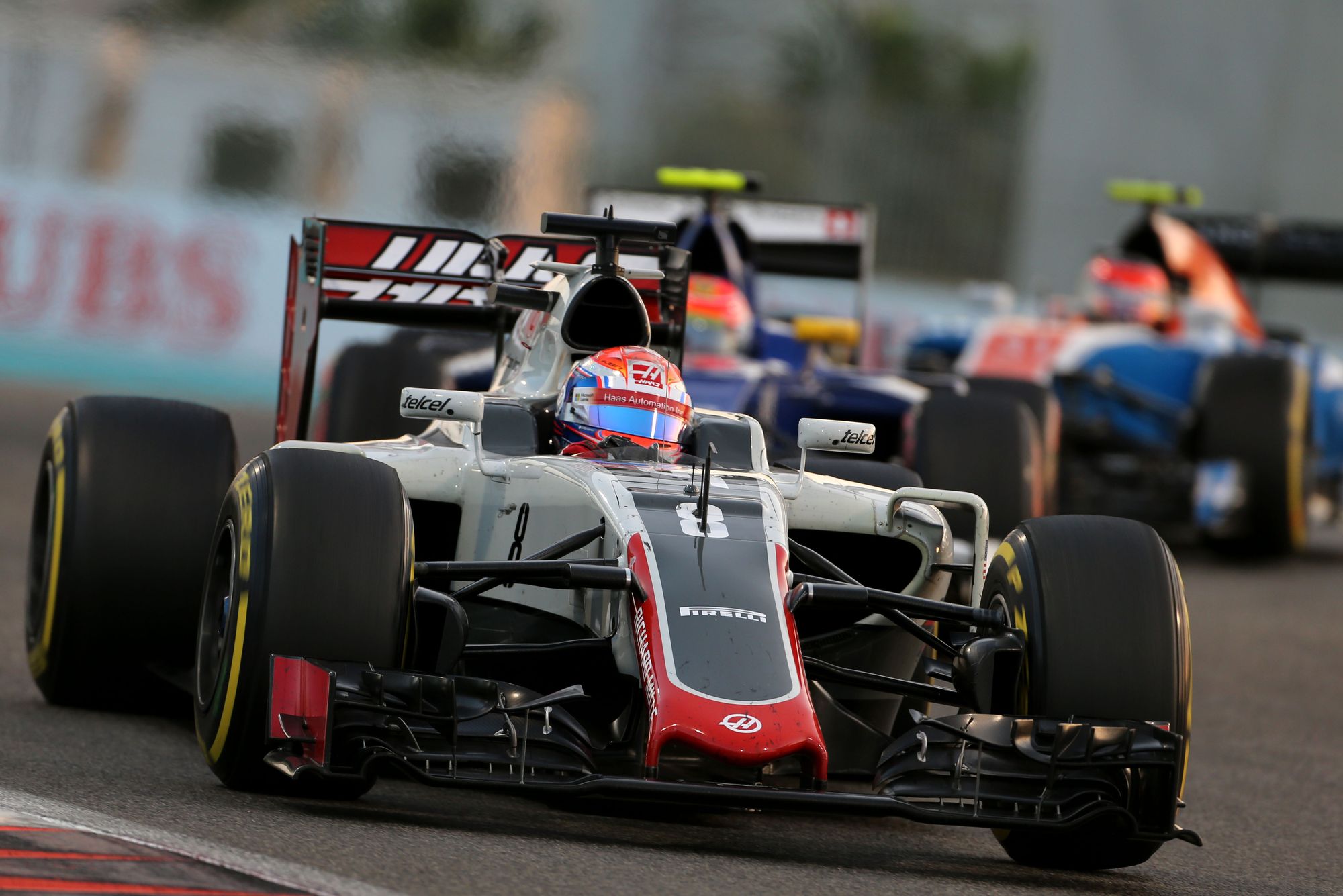 Right now, nobody can explicitly state how high the bar is to reach F1, especially given the fact that Andretti has only made the halfway point. It might have met the FIA's expectations but it still needs to convince F1 that from a commercial perspective it is worthy of a grid slot.
And that's the fundamental point for Durand. He doesn't think the other applicants were rejected because they weren't good enough, he believes it's because the FIA knows that teams are largely against having another outfit on the grid, reducing the commercial slice, so wasn't willing to battle for more teams than Andretti.
"OK, that's the way it is, the bar is higher, but I don't think for us it's technical or commercial or financial. I think there was no way," Durand argued.
"I think they tried to push for 12 teams. I think they then saw [the pushback] and so decided not to try to push.
"There is a lot of tension right now between F1 and the FIA about the 11th team. If they had approved a 12th team it would probably be even harder for them.
"So my guess - again, I am not in the FIA or a team - but the quality of the last four bids were high enough to justify [acceptance], I mean you could have had even 14 teams.
"What I'm trying to say is that all of the four of us were good enough. This is what I think.
"I don't think the issue comes from being able to develop our car or anything like that, especially for the ones looking to come in from 2026 or 2027. But OK, that's the way it is."
That doesn't mean Durand (pictured above in 2019) hasn't been left feeling somewhat confused throughout the process.
LKY SUNZ claims to have received a letter from the FIA highlighting issues with its bid. Durand asserts that the team responded to the letter addressing the concerns, but has not heard anything further.
"We have said to the FIA some of the things they are interpreting in our bid were either wrong or wrong in some of the aspects," Durand explained.
"So we sent them back a letter and we never heard back from them again.
"I can't go into detail because I am still under an NDA obviously. But the assessment they did of our bid, the justification they told us was not corresponding to what we sent them.
"There were some issues outstanding and clearly something that meant they didn't pick us. They never replied, so we just need to get our heads down and accept it's like this."
But what has added to Durand's confusion is the fact he claims LKY SUNZ's model is very similar to Andretti's, it's just that LKY SUNZ would be based out of Asia and Africa rather than America - as Andretti ultimately plans to be.
"Our goal has never been to do something like Haas. We were all ready to recruit 400 people for the team.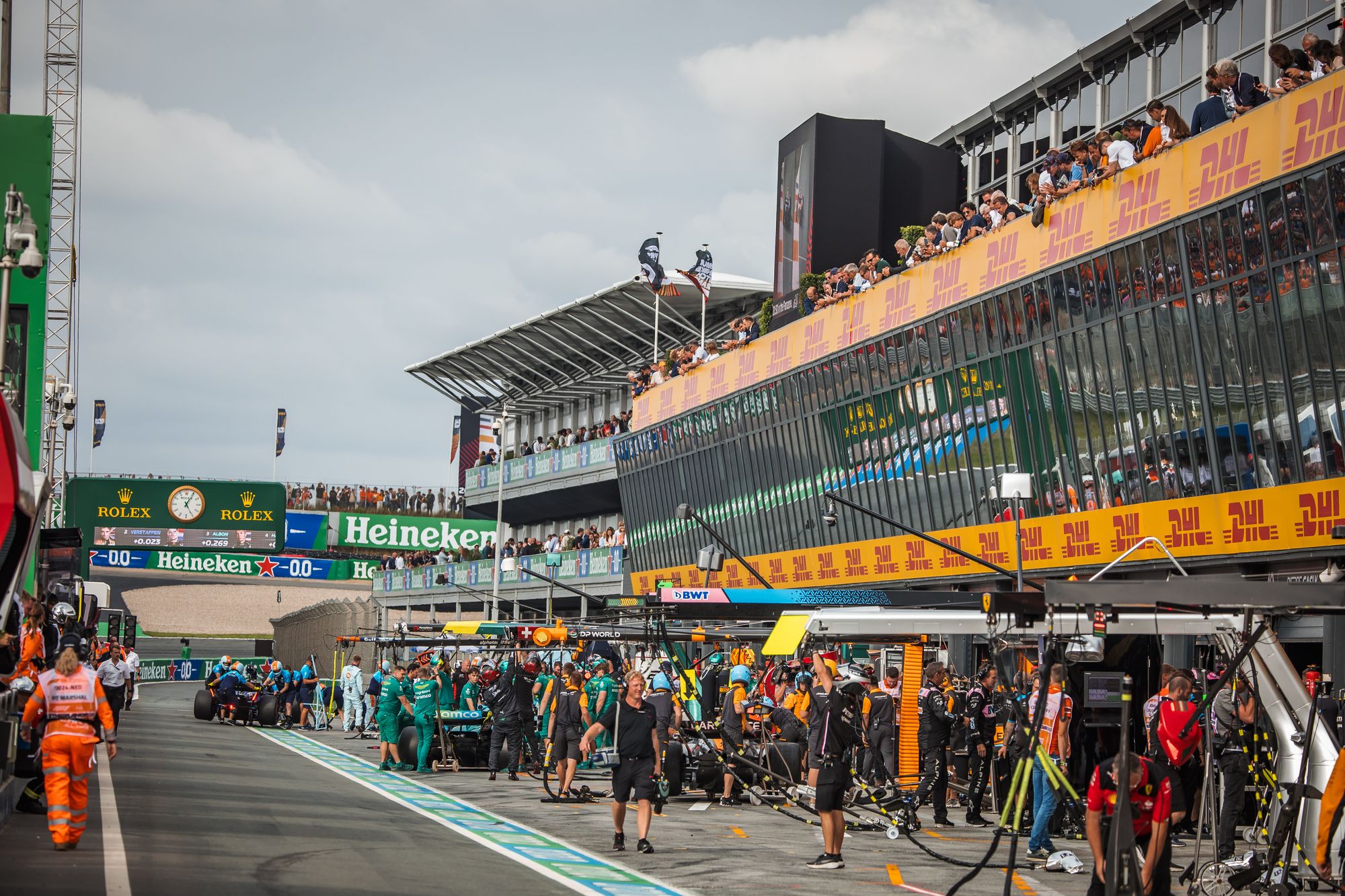 "My guess is that the complexity of something that has never been done before, having a team in Asia with some African components was something that maybe has troubled them or scared them in if we can deliver it. We are able to deliver it.
"Again, I am surprised because if you look at, if you forget the Andretti name and the GM support that was a stronger aspect to their bid, what they are doing is exactly what we are doing.
"Building a team, building something in the US. From what I understand - because I am not privy to it - but from what I read in the press they are hoping for something in Europe and then he will move the team progressively to the US where he's going to train engineers, train people in the US to be in F1. He's going to recruit from F1 and then train the people over there.
"This is exactly what we are doing, but we are not doing it in the US, we are doing it in Asia. And we don't understand why people think it's possible in the US but not possible in Asia.
"And in Africa you have very talented people. In Africa right now they have a very high level of engineers, a lot of companies like Google are going to develop in Africa because they have very strong potential over there. It's just they are not trained to F1, so we are looking to develop talent over there.
"With Andretti it's more complicated because he wants to come on in 2025 so he's already late to build the car and build the team. For 2026 for us it would be hard but achievable to bring the team up to speed for then. FIA didn't think so, clearly."
The FIA would argue that it doesn't agree on this, though. In recent weeks, FIA president Mohammed Ben Sulayem has specifically said that in an ideal world there would be a 12th team on the F1 grid that is based in Asia.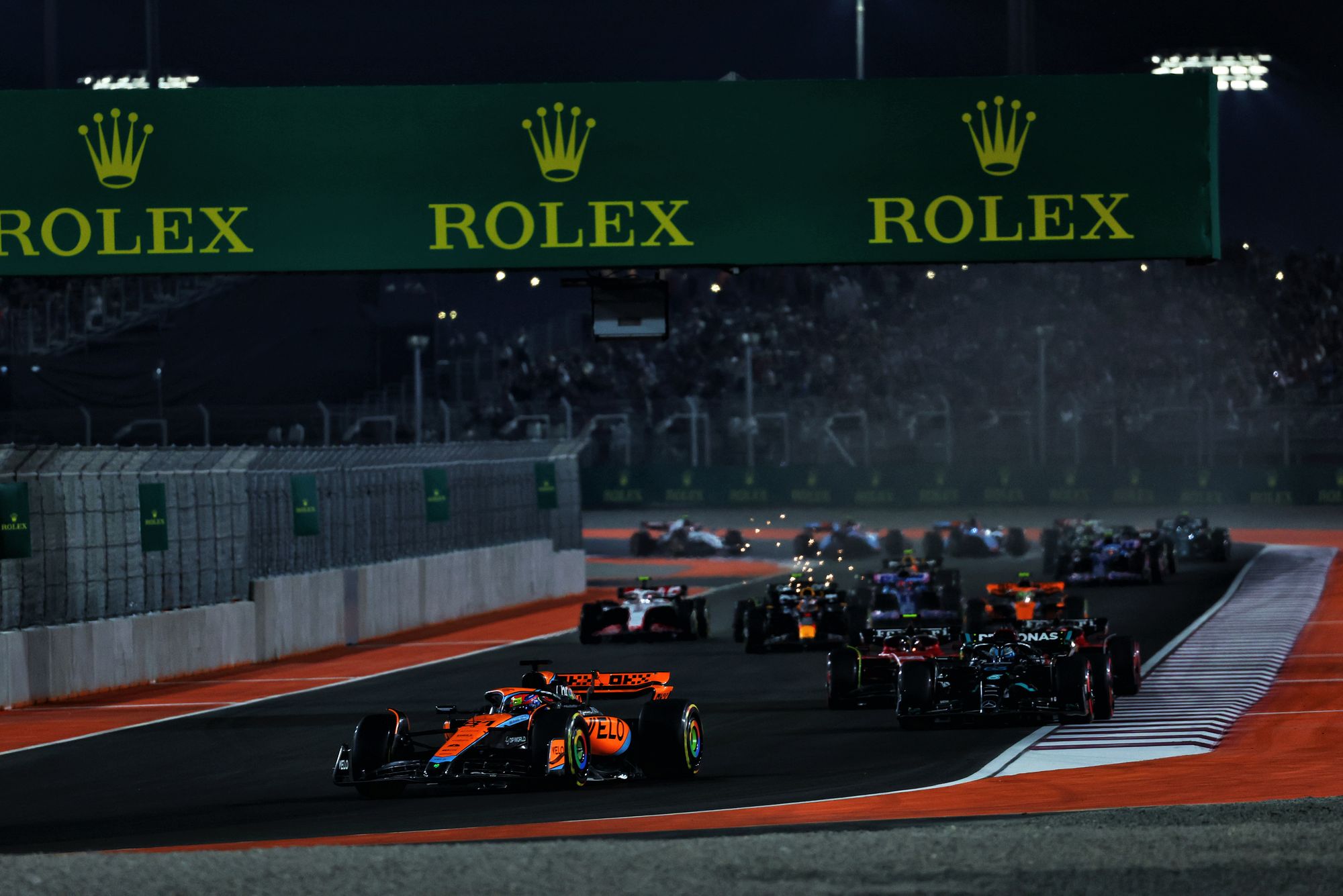 "If you say: 'What is my dream?' It is to fill up the 12 [team slots] and to have one US team from an OEM [manufacturer] and a [power unit] and a driver from there. And then go to China maybe and ask for the same thing and do it," said Ben Sulayem.
That vision therefore flies directly in the face of Durand's belief, leading to the assumption there must have been more concerns at play in regards to LKY SUNZ being rejected.
Durand didn't go into the specifics as to why the team was rejected, but did allude to the fact that the FIA was concerned over not only the technical aspect of the team, but also the funding.
The financial element would no doubt play a big role in the FIA's consideration, especially since it would not want a repeat of what happened in 2010 when three new teams were given grid slots. One of them failed to even race, while the other two and the one added to replace that initial failure flailed at the back before soon disappearing again altogether.
Durand is adamant however that LKY SUNZ did have the required funding in place, suggesting a $1billion budget, and that it was willing to pay $600million to F1's anti-dilution fund, the tripled figure existing teams have pushed for, although he says this claim was not received well by the FIA.
"For some reason the FIA got upset by this. I don't know why because it was not to do with the FIA," said Durand.
"We were replying to the comments people like Zak Brown are doing the weeks before in Singapore, saying they would not consider anyone coming if they were not willing to pay this kind of amount. And we discuss it with our backer and they say 'yeah'.
"Again, we are coming to help this championship to grow in markets where it's not present right now. So those kind of investment for the backers is sensible because they think the value of the team with us in the championship will be good and it will grow over time because it will help the championship to grow.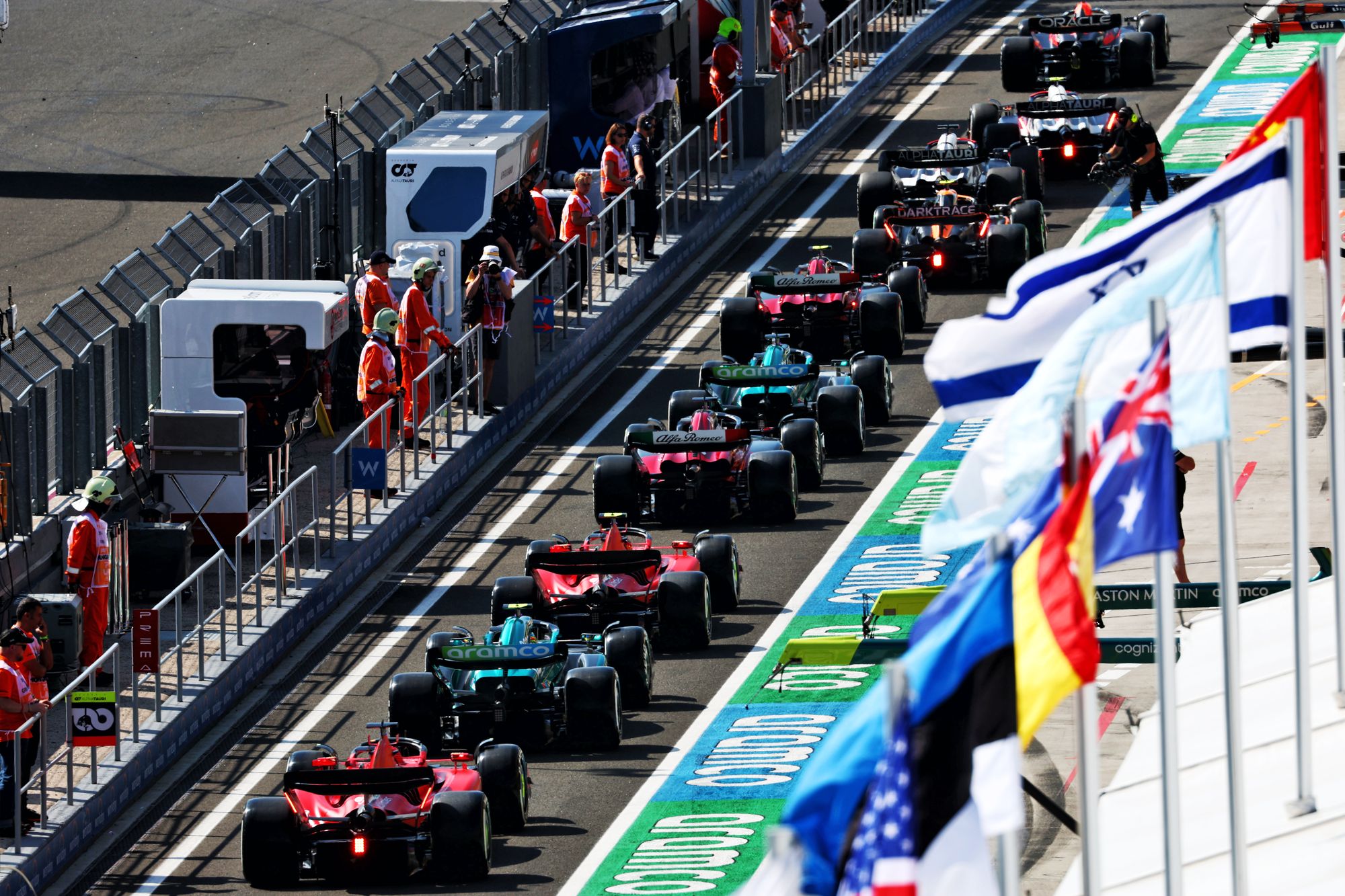 "We were going to the teams and saying, 'OK, if the time comes and we need to sit down to discuss these kinds of things we are open to this because we understand the belief, we understand the worth'.
"We are not coming as someone who wants to disturb, I mean it will be crazy for us to arrive, put this kind of money in the championship to destroy it. That would make no sense.
"We want to help the championship to grow and for the championship to grow in those territories."
For now, the door has been firmly shut on LKY SUNZ, but that doesn't mean it's giving up. It's "reverse engineering" its approach, and will now look to start with motorsport academies across Asia and Africa.
Even though LKY SUNZ has been rejected, Durand still believes it has a future within F1 and can help make a difference in improving diversity.
"We know that in the FIA and F1 many people and teams come and go, you don't know what tomorrow is," he said. "And again, I think they realise - F1, FIA - that they need those countries, and they need those new markets, and they need diversity because they are still a big issue in F1.
"They cannot always push it under the rug and go, 'Oh yeah, we tried', but nothing is happening. That would create a problem for them down the line.
"So they'd better do something right now for it and we could be one of the solutions."