George Russell feels he is not "at the level that I probably was earlier in the season" after his run of qualifying defeats to Formula 1 team-mate Lewis Hamilton continued at the United States Grand Prix.
Russell has had a strong first year at Mercedes despite its struggles with the 2022 car, with a notably impressive streak of seven races in which he beat Hamilton early in the season.
He is on course to finish as the lead Mercedes driver in the championship but has been eclipsed by Hamilton in terms of performance since the summer break.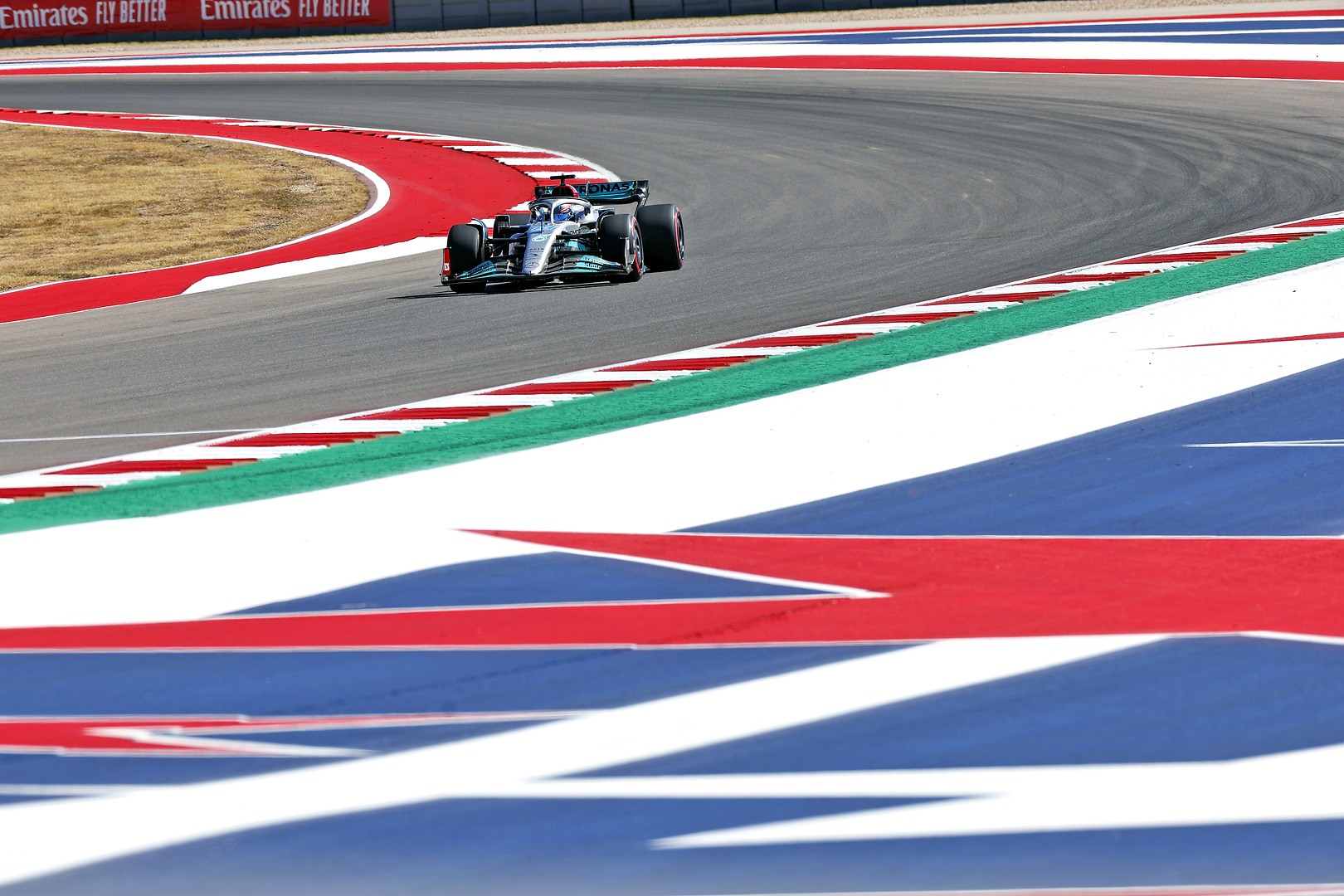 Russell has not beaten Hamilton in qualifying since he qualified on pole in Hungary, and came into the US GP weekend off the back of two particularly difficult events in Singapore and Japan.
He said after qualifying sixth at Austin, where he was half a tenth slower than Hamilton, that he and the team did not know why he had suffered "a tricky couple of races".
A brake issue appeared to hamper Russell in qualifying in Singapore while in Japan he was only slightly slower than Hamilton then lost ground because of strategy in a wet grand prix.
"We had such a clean run of form and there were no issues, no little problems whatsoever with the car," Russell told Sky Sports F1 in the US.
"[Then] we got to Singapore and had a bit of a problem with the brakes and that was a recurrence in Japan.
"Here was just a bit more of a smooth qualifying session for me, so sort of pleased to get a bit closer to where I was at the start of the year.
"But definitely, I don't quite feel at the level that I probably was earlier in the season."
Russell's self-evaluation is slightly harsh but there is evidence Hamilton has established an edge as Mercedes' car has improved, at least over one lap.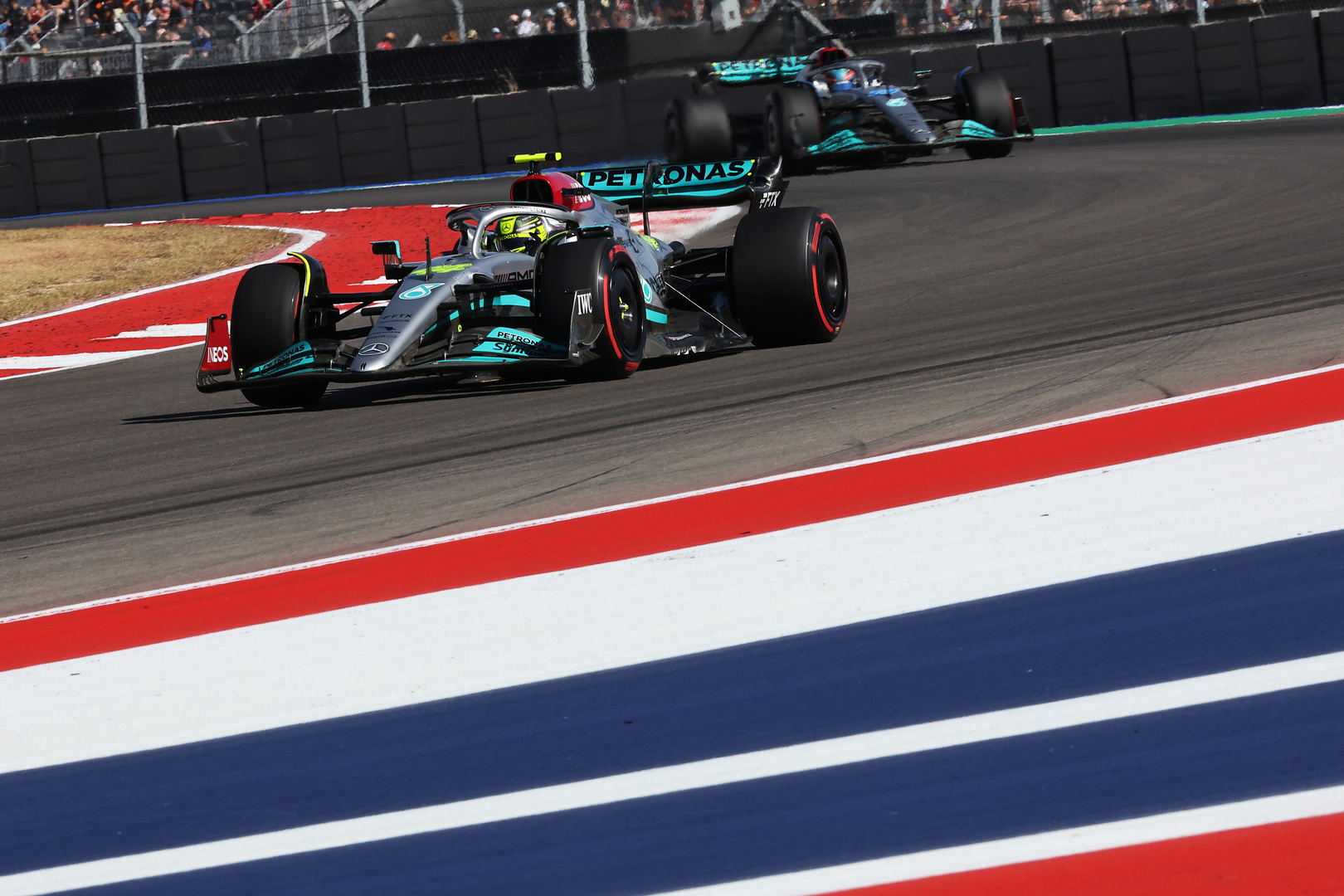 So even if Russell has struggled slightly more in the car in the second half of the year, it is also the case that Hamilton is performing more consistently after a disrupted first part of the campaign in which he was less at ease with the W13 and was also conducting more experimental work.
And Hamilton's improved benchmark means that while Russell can get very close to the seven-time world champion on his good days, he is further away when things go wrong.
While there have been some significant qualifying defeats to Hamilton since Belgian Grand Prix, Russell has twice lapped within half a tenth of his illustrious team-mate and once more by just over a tenth.
---
Russell's recent Hamilton deficits
Belgian GP – 0.273s
Dutch GP – 0.499s
Italian GP – 0.018s
Singapore GP – 1.321s
Japanese GP – 0.128s
United States GP – 0.041s
---
At Austin, Russell's 0.041s deficit was slightly flattered by the fact Hamilton could not improve on his second run, when a loose car balance meant Hamilton's lap got increasingly wayward.
Team boss Toto Wolff reckoned Hamilton should have been two tenths faster than he was, which would have given him a bigger buffer to Russell.
But Russell's own qualifying performance was still good, and he would have taken advantage of Hamilton's failure to improve and beaten him but for a small slide through the final corner.
This was a good reward for the effort Russell put into rebuilding his confidence after nearly shunting in Friday practice, which he said had left him "being off the pace" until qualifying started.
"That sort of sapped a lot of my confidence across all the practice sessions," he said.
"But fortunately from lap one in Q1 [I was] sort of back to normal ways.
"This year, it's not rare to be honest. Especially with the porpoising, with the stiffness of these cars, it's a bit of a diva at the best of times.
"You kind of always want to have a clean weekend, you never want to put the car in the wall or anything, and if you ever have a big moment that sort of takes that confidence away, it does take a little while to get back to it."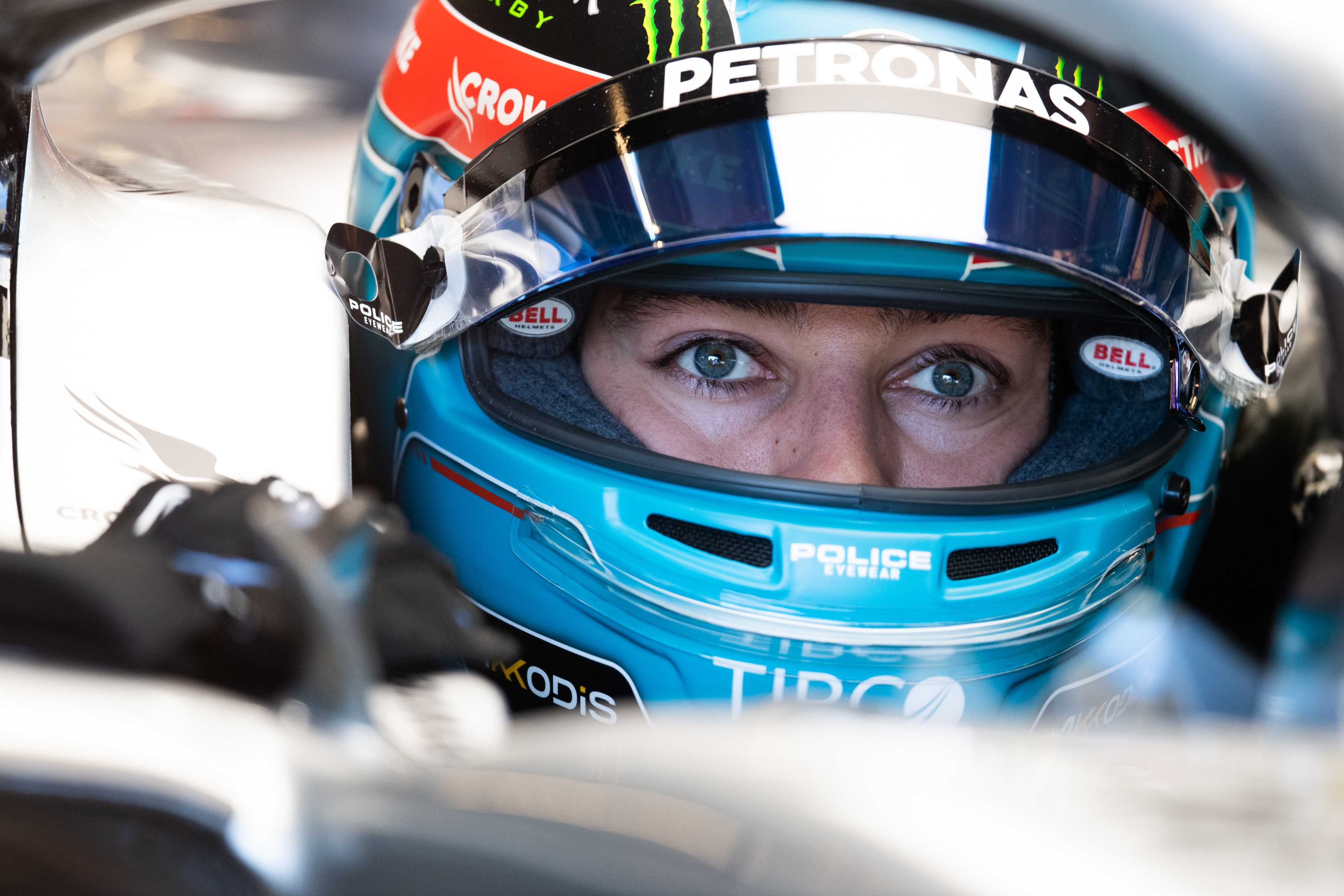 Russell has Wolff's full confidence that "he's gonna get back there" in terms of his comfort in the car and outright performance but in the meantime he has still been scoring good results.
He has two podium finishes in the five races since the summer break, although different circumstances would likely have meant Hamilton scored those results instead.
Hamilton had a grid penalty at Monza, where Russell was third, and was hobbled by strategy at Zandvoort, where Russell took advantage to finish second.
Russell has now targeted getting back on the podium before the end of the season as the goal to end his first year with Mercedes in a good way.
"It feels like an age ago since we were last in that top five," said Russell, even though it only happened just before the recent Asian double-header.
"We obviously had such a good run of form and then Singapore and Japan were just terrible really from my personal performance and everything that went on.
"So I want to get back into that groove."