If Red Bull and Max Verstappen fail to win the 2021 Formula 1 title, they know they might just win it next season – after Honda has withdrawn but using the technology it leaves behind.
Red Bull will take over Honda's engines and the Japanese manufacturer is set to retain no official involvement or get any public recognition, despite a deal being struck for Honda to continue with some behind-the-scenes assistance.
Any future success would therefore have a surface-level parallel with Honda's last F1 exit, whereby someone else reaps the rewards from Honda's toil and its product wins with a different name.
It is one of F1's most famous stories. Honda's miserable 2008 season was sacrificed to allow the team to get a head start on major new rules for 2009 but the company pulled the plug at the end of the year.
Ross Brawn stepped in to save the team and raced Honda's car in 2009 but with a Mercedes engine fitted.
Brawn GP rose from the ashes of Honda Racing and, along with Jenson Button, swept to a pair of titles that Honda paid for but got no share of the glory in.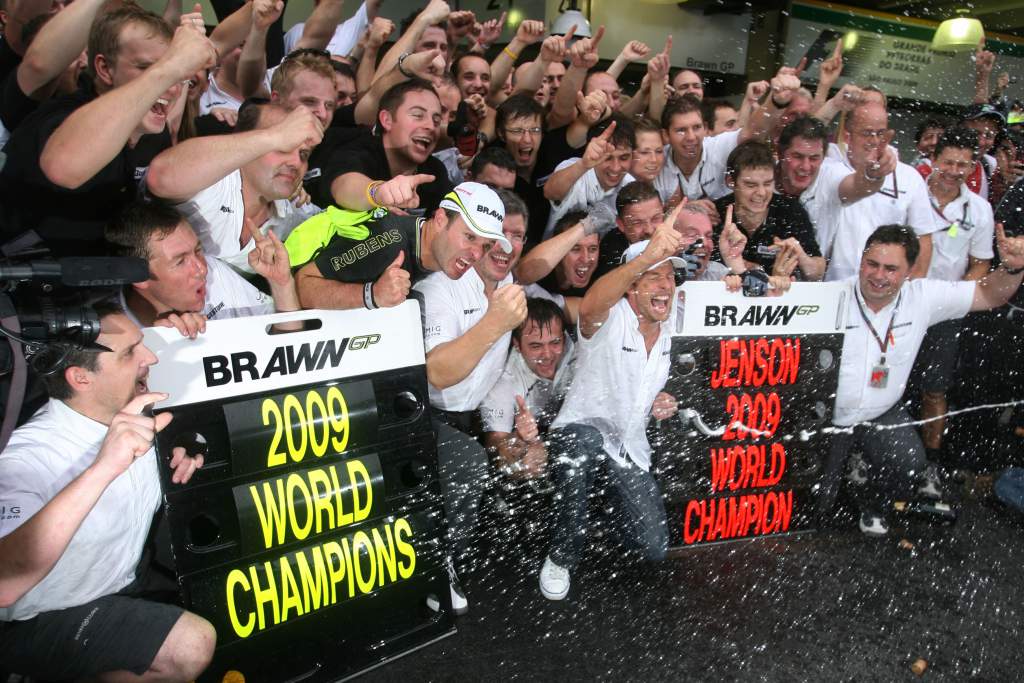 Since Honda's decision to walk away from F1 was made and communicated last year, you really don't need to search too hard to find comments suggesting Honda is risking a repeat of what happened in 2008/09.
Those who draw parallels between then and now argue that, yet again, Honda is poised to walk away before reaching the summit.
The comparisons were touched upon in a piece earlier this year reflecting on the last Honda withdrawal, but only fleetingly.
With Honda now halfway through a genuine title shot in its final season it is a flawed comparison worth revisiting if only to highlight the crucial difference between now and 2009: that this time there IS still one more season.
"Last time the decision was very tough to quit, and this time as well – in that sense it's the same," Honda's F1 managing director Masashi Yamamoto tells The Race.
"But the difference is we have one extra year even though it was decided we would quit.
"We are thinking it's something that we were given. So, we try to maximise our opportunity.
"Then we try to finish with something we could not achieve the last time. Last time Ross Brawn got it!"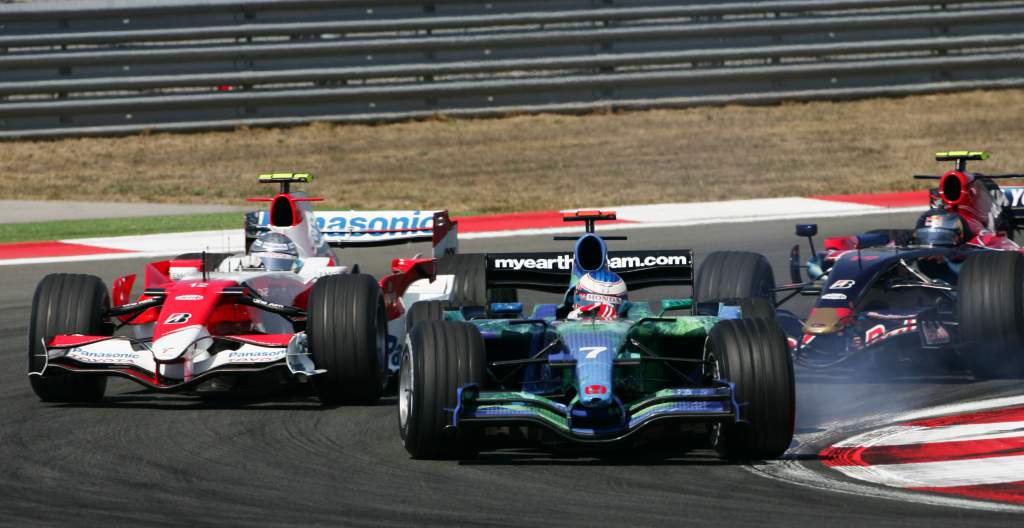 This is something that makes any comparison to what happened 13 years ago obsolete. Honda Racing existed for three seasons after taking over BAR and while it won a race in 2006 it was woefully uncompetitive in 2007 and 2008. The plug was pulled before Honda could discover how dramatically its fortunes were about to swing.
Now, Honda's facing a familiar heartache, knowing its time in F1 is coming to an end and knowing it's happening just as things get good.
But things have been pretty good for a while – after three miserable years with McLaren, Honda has been winning in F1 since 2019.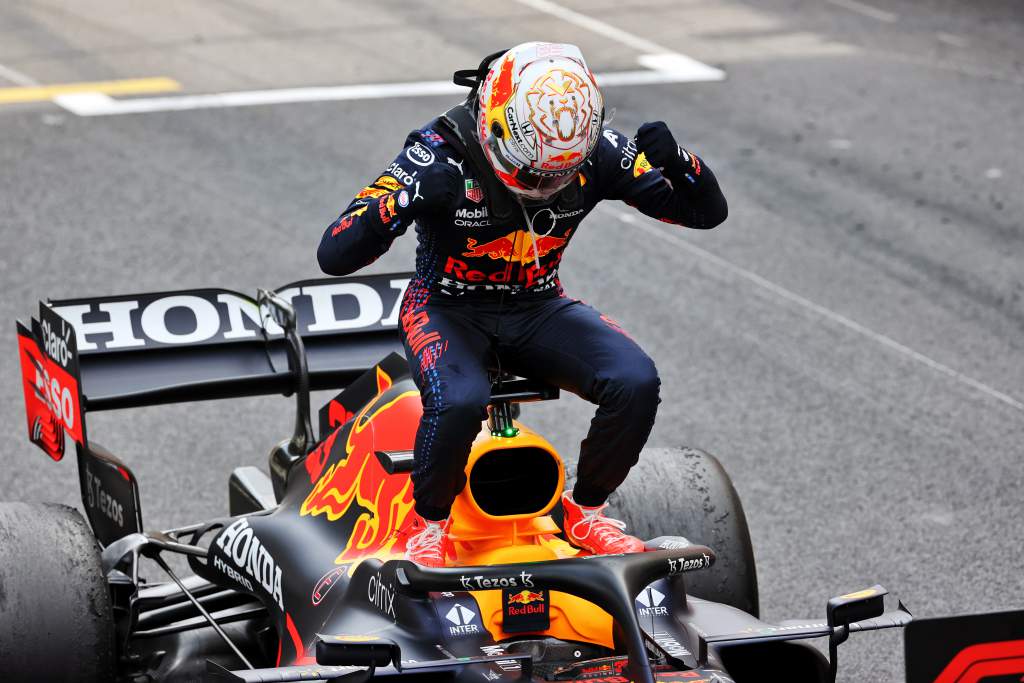 More importantly, the withdrawal was not instant – there was always the opportunity for a final farewell in 2021. And Honda took that chance to develop an all-new internal combustion engine in such a short space of time it declared its technological achievement for this year near-miraculous.
It's an extreme difference, having one last shot at victory versus having everything you've worked towards snatched away suddenly. It's the F1 manufacturer equivalent of a child coming home from school only to be told 'we're moving town tomorrow and you're changing schools immediately', or finding out they are moving but having the chance to say goodbye to their friends.
OK, that's a slightly tortured analogy but you get the idea. And there's a secondary area in which the two Honda departures differ, too.
In 2009 Honda couldn't really lay claim at all to what followed. Yes, the car design was funded by Honda. But the rebadged Honda Racing team was never really 'its' team. Brackley was its own entity that Honda simply took over from BAR and embedded engineers in.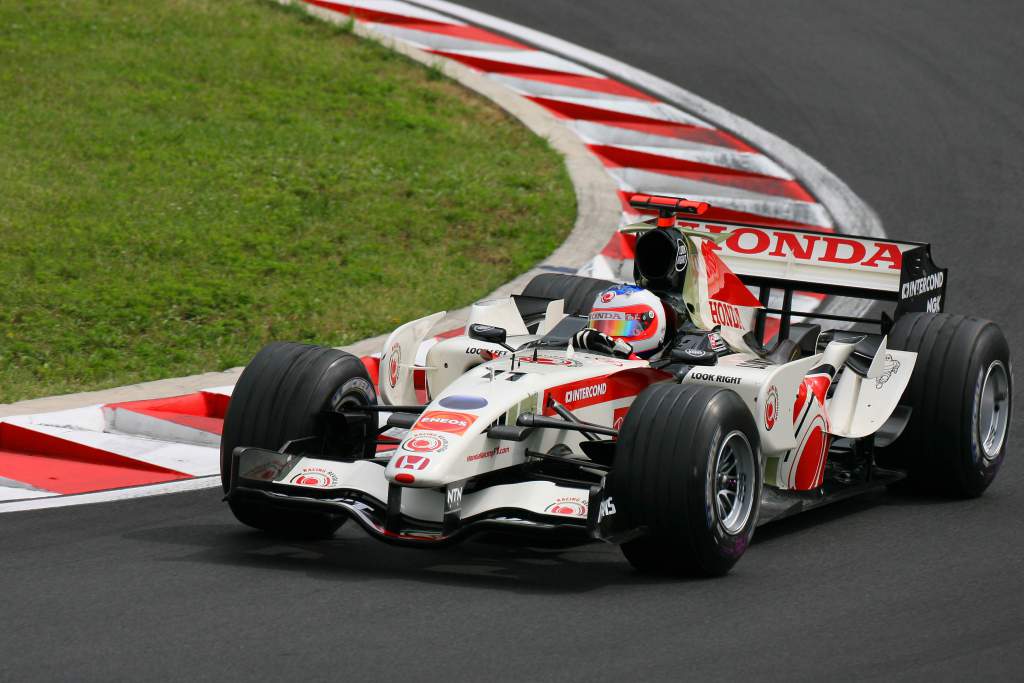 So, if Red Bull, Verstappen, and Honda fail to win the title, then yes, the technology Honda leaves behind could go on to succeed in its absence. And that would have a familiar feel.
But the engine will remain a Honda product. It will bear another name, but it will still be a Honda-designed and developed hybrid product. Surely that is something Honda could still take pride in.
"From an engineering point of view, it's developed by Honda," says Honda F1 technical director Toyoharu Tanabe.
"I think we would be proud of that. Even next year."
Honda may end up leaving F1 without a title again. If so, many involved would likely mourn the decision. But there's still every chance Honda can reach the F1 summit with its own technology before then.
That's a world apart from the regret that would have been felt in 2009.