As our writers continue to pick their highlights of The Race's 2021 content, F1 writer Edd Straw picks out his feature that highlighted how Mercedes' efforts to transfer its F1 genius to sailing. 
This is perhaps a self-indulgent choice, but the chance to look at a Formula 1 team from a different perspective and understand how its expertise and facilities could be applied to a form of sporting competition that was relatively unfamiliar was fascinating.
The great cliche about the America's Cup yacht race is that it is "Formula 1 on water", but the aptness of the metaphor doesn't mean you can simply smash together a grand prix team and an elite sailing operation and expect victory.
With Mercedes ramping up its involvement in the INEOS Britannia America's Cup team, the key question is exactly how will it contribute?
Mercedes' involvement with Team INEOS UK (Britannia is the name of the boat) stretches back to August 2019 through its Applied Science division.
Realistically, that was too late in the cycle for the 2021 America's Cup to have as big an impact as it might have done, something that will change for the 37th running of the world's oldest extant international sporting competition.
But the much-discussed upturn in performance early this year after changes made at the end of 2020 did hint at a positive effect.
INEOS Britannia is now based at Brackley, with the design and management offices located there having previously been in Portsmouth.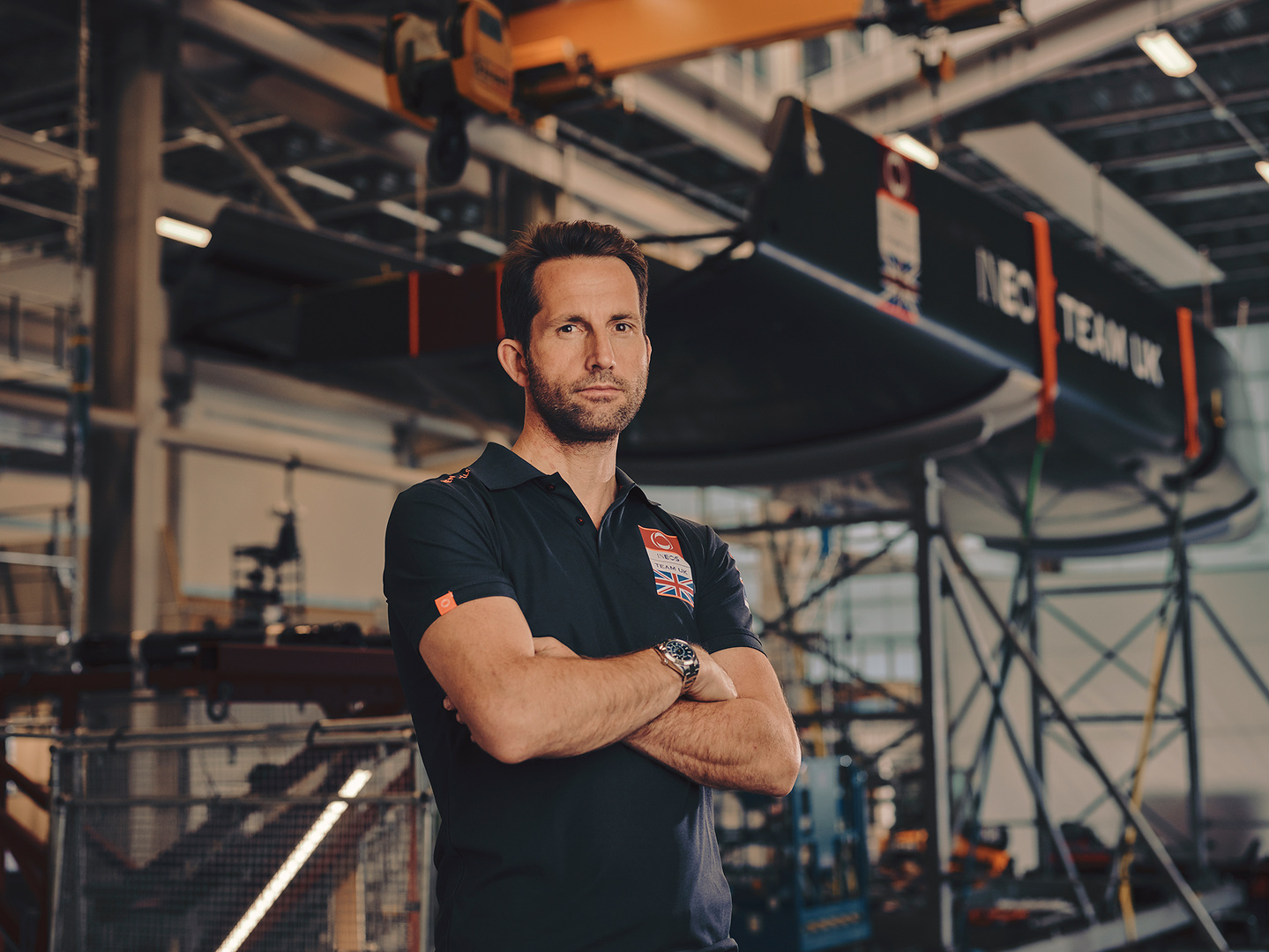 That means skipper and team principal Ben Ainslie, described by Toto Wolff as "Lewis Hamilton on water", is there on average three days per week and it's very much the heart of the operation. According to Wolff, it's expected that Mercedes will build up to having 50 of its personnel working full-time on the project.
"In the last few months, I'm seeing this real spark for America's Cup [from Allison]. It's almost that I have to hold him back a little bit now" :: Toto Wolff
As chief technical officer of Mercedes, both F1 team and applied sciences, James Allison also holds that role in INEOS Britannia and is described as the "technical lead" of the project. But while he is devoting significant time to it, it's just part of his responsibilities with Mercedes and it is therefore not his sole focus.
From that perspective, the key figure is the newly-recruited head of design concept Martin Fischer, an experienced naval design specialist who oversaw the design of the defeated challenger to the all-conquering New Zealand team in the 2021 America's Cup, Italy's Luna Rossa.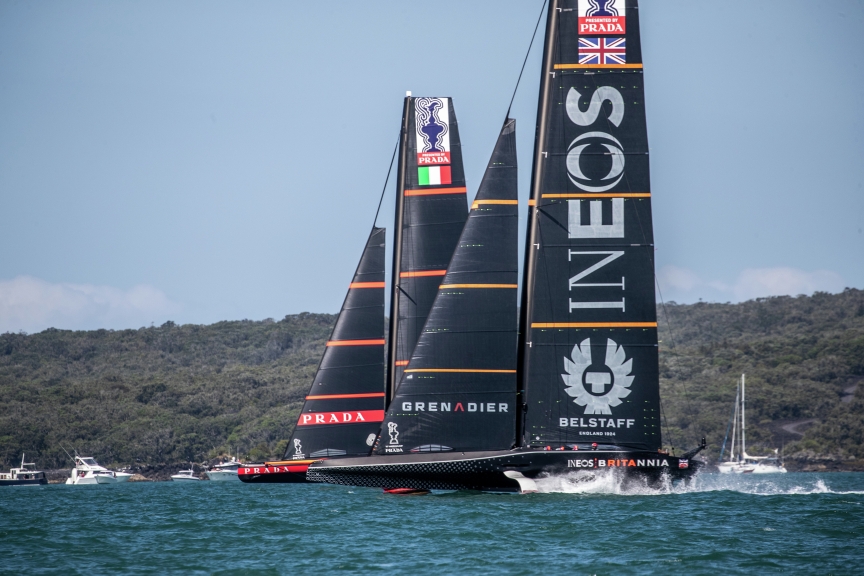 But as Wolff explains, Allison's imagination has been captured by the challenge.
"We spend a lot of time with James now on the more strategic questions," says Wolff of the new technical role Allison has switched to this year.
"The power unit regulations are being drafted as we speak and Formula 1 is a very political environment at the moment, so he has a lot of involvement in these areas.
"But [technical director] Mike Elliot is running the party operationally and James has been able to move from the dance floor onto the balcony, but his involvement is high.
"But in the last few months, I'm seeing this real spark for America's Cup. It's almost that I have to hold him back a little bit now because he really likes that new dimension. And he's competitive at times as well. So he's giving it a big effort."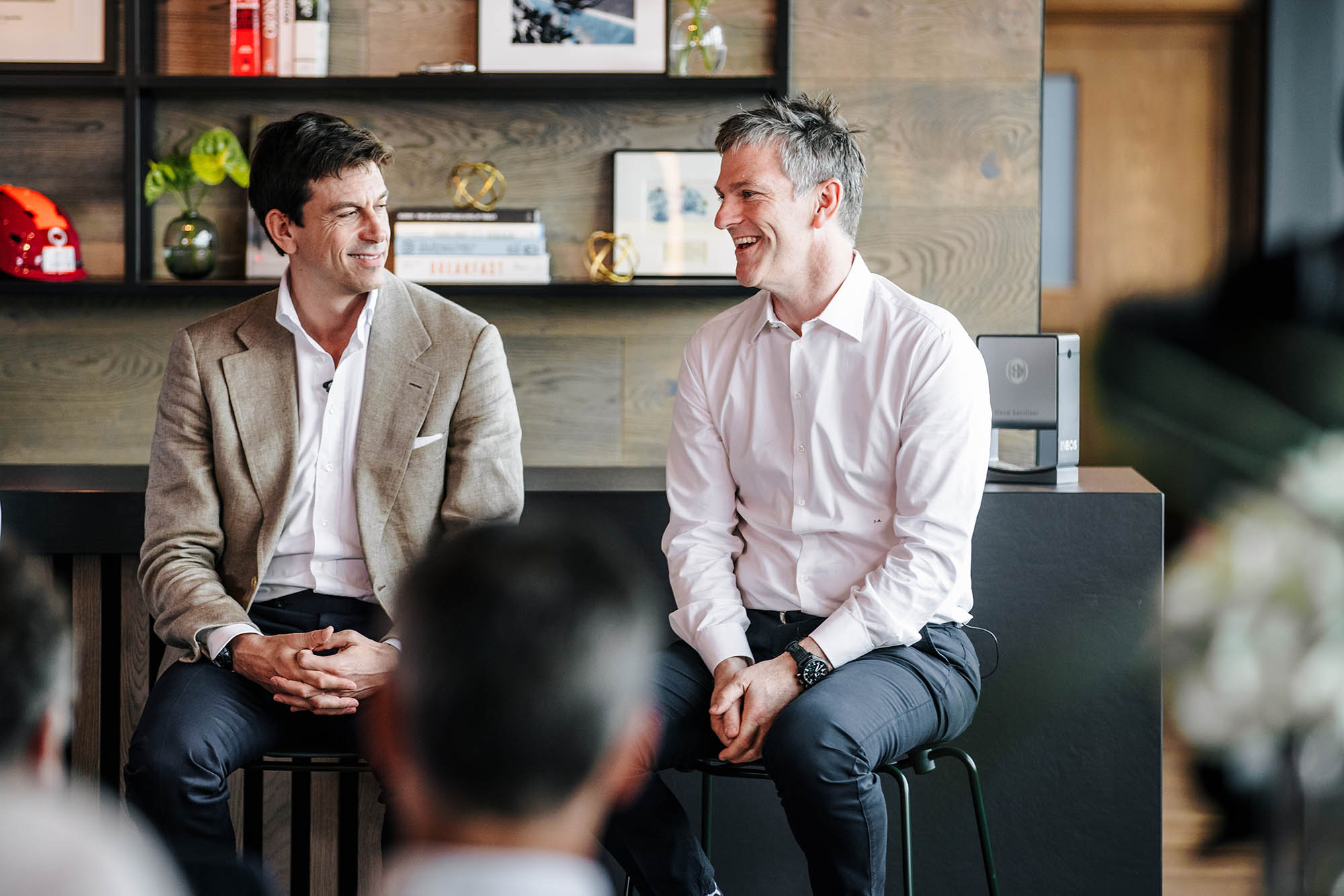 Another well-known F1 figure, Geoff Willis, is technical director of Applied Sciences and the sailing team having first been involved with America's Cup way back in 1987 – even before his first dalliance with F1. A glance at the INEOS Britannia 'core team' section of its website features both Allison and Willis prominently, underlining how much more significant the integration is with Mercedes.
But as Allison underlines, this is not about an F1 team piling in and trying to reinvent the rudder as "we understand that being good at racing cars doesn't mean you're good at making yachts". Instead, it's about using its expertise and infrastructure to augment the existing knowledge.
"It's worth emphasising the engineers in America's Cup are very fine engineers and they're working on some pretty impressive stuff," says Allison when asked by The Race to delve into the detail of where Mercedes is making a contribution.
"The fine detail of the hydrodynamics and the aerodynamics, the numerical optimisation that goes on, is very impressive. And we can hold our end up, but we don't necessarily transform their world.
"But we've definitely got capable engineers who can join that party on equal footing and hopefully help swell the numbers.
"But probably areas which are harder for America's Cup teams to do, but are the meat and drink of an F1 team, are the systems that we have in place to know if you want to put a hydraulic pipe down a certain length of something, how far away you have to keep all the other things so it doesn't fret on the pipe and how often down the pipe you need to support it so it doesn't bounce around too much.
"And the type of equipment that we have to inspect stuff so that we know that what we designed is what we built and we're assembling.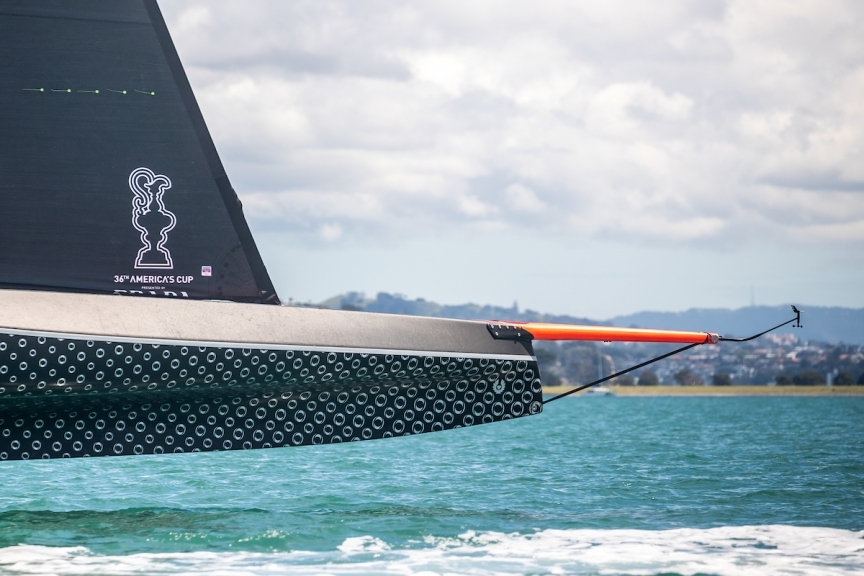 "All of the design standards that have been painfully learned and written into procedure in a team like the F1 team, which can then be picked up and used by the community of engineers that is INEOS Britannia.
"That sort of stuff is pretty valuable if you want all your good hydrodynamic and aerodynamic ideas to come true, things that are coming from the experienced marine folk on a team backed up by the capable bodies that are working with them.
"The boat has to be assembled on time to the right quality and not break down on the water."
"When people think about our car roaring round the track or the boat steaming up and down those courses, I doubt whether they give much of a thought to the planners" :: James Allison
The obvious area of collaboration, and one that has been talked about extensively over the past year or so, is in the crucial foils and associated wing details, which bring aerodynamic and hydrodynamic challenges.
But there's also been a contribution on the hull structure, which Willis has described as "very similar in concept to how we build our chassis".
As Allison explains, when you dig into the details of a highly technical project like an America's Cup boat, the crossover with the specialism of F1 team personnel is enormous.
"The challenge of the boat will eventually touch on the skill set of most of the people on the engineering and manufacturing side in this team," says Allison.
"If you were to go and dig through the boat you'd see there's things in it that would interest a cooling engineer, a hydraulics engineer, a structural engineer, a composites engineer, a mechanical mechanisms guy, an aerodynamicist, you just name it.
"The full gamut of electronics, data acquisition sensors, for pretty much everything that makes up the backbone of an F1 team you could find some parts of an America's Cup boat that they could work on and be excited by.
"So the type of people that we hope to bring to the party on this project will cover all the technical areas in our team, but not necessarily all at the same time.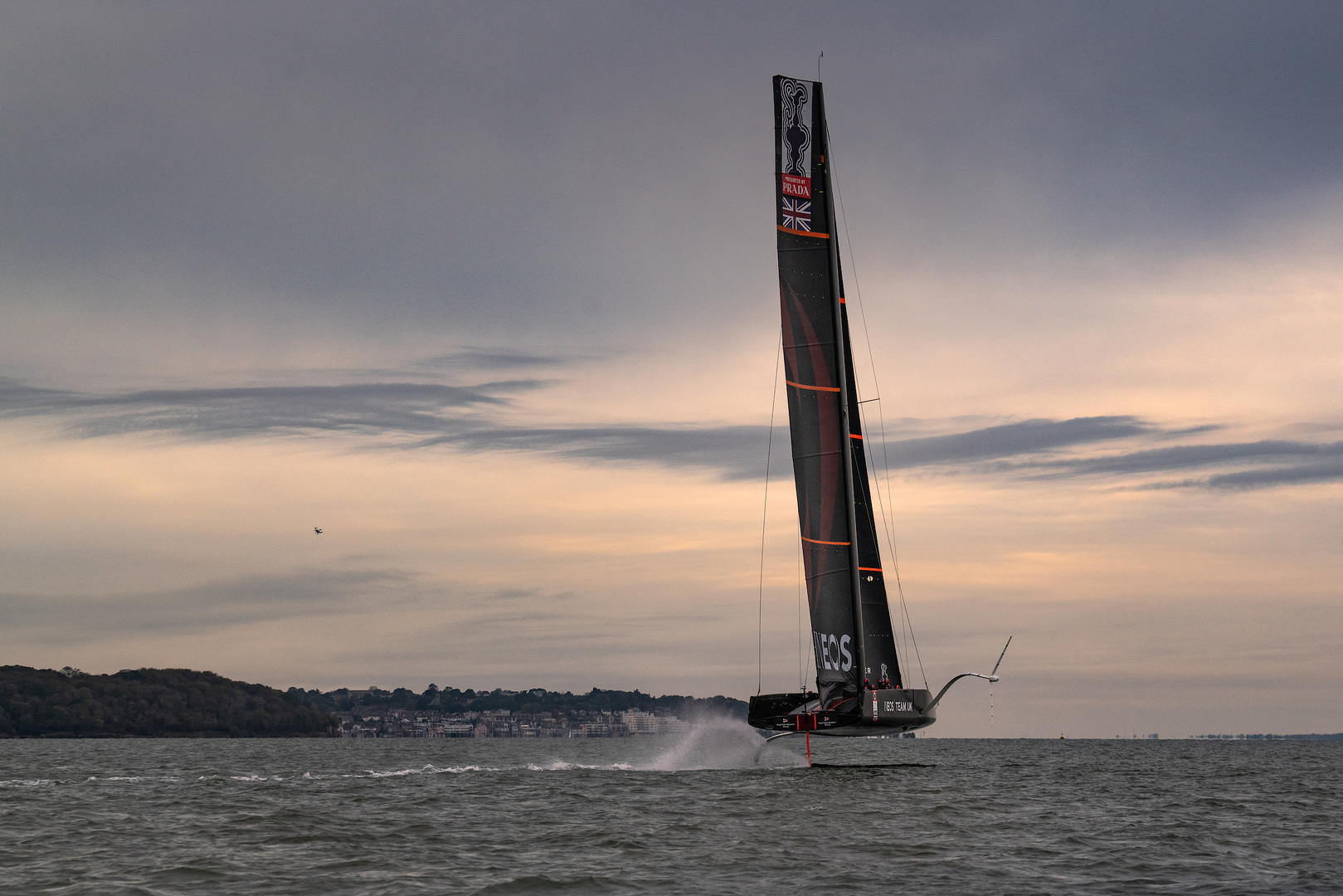 "We're not making hardware at the moment, the Cup isn't for a while and so the people that will be making bits will be making prototypes a little bit downstream from here and test rigs and the like and then move on to making boat stuff later on.
"So at the moment, the type of people from the F1 world that are involved are some aerodynamicist type guys, some performance simulation type guys, software type guys, planners."
That last category, the planners, is a particularly relevant one right now.
With America's Cup teams often being somewhat ethereal organisations that swell and contract according to the vagaries of the timing of a competition that has, in recent times, been held every three-to-four years, the continuity offered by an organisation like Mercedes is hugely valuable.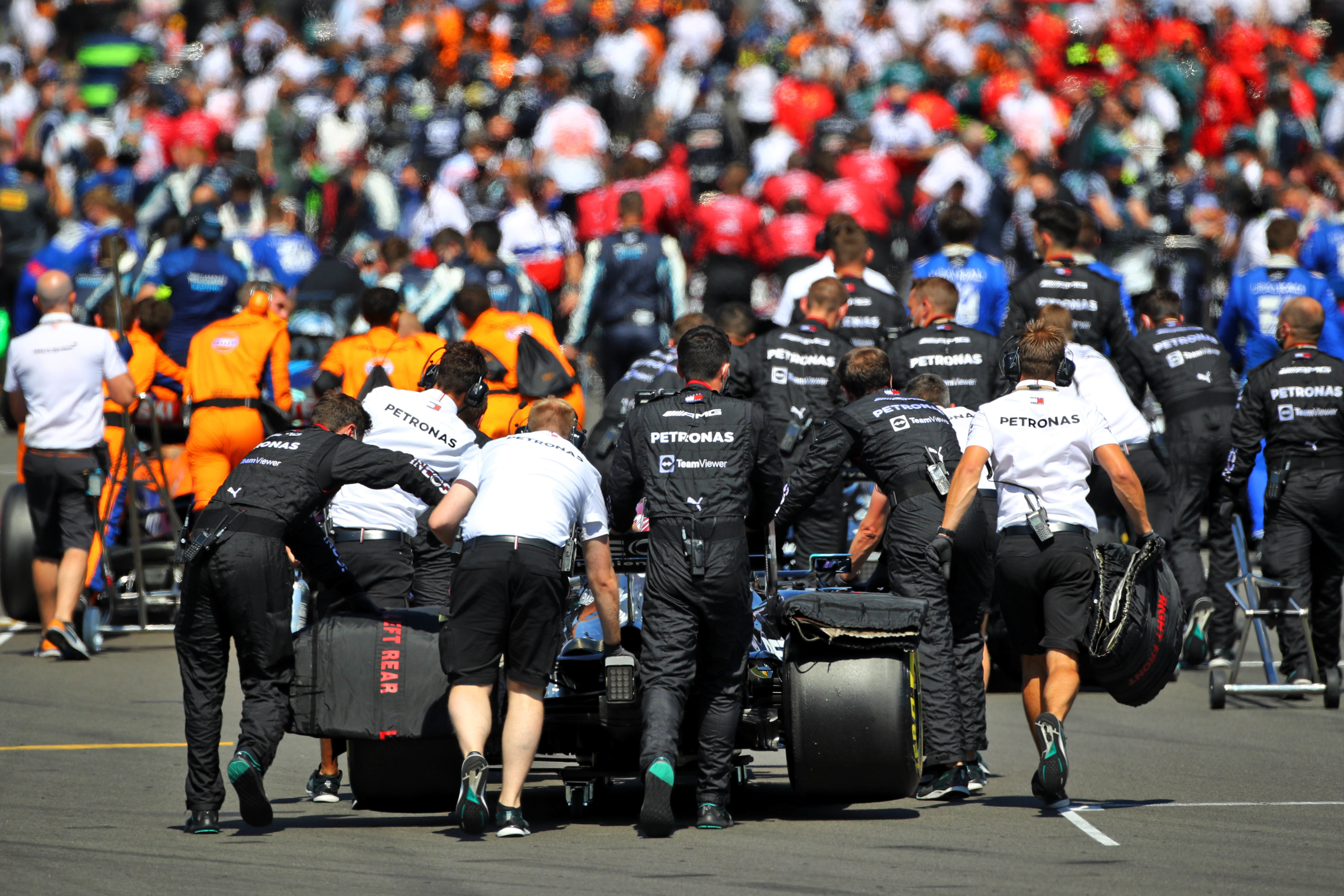 The planning functions of F1 teams are highly advanced, experienced in managing complex projects on seemingly impossible timescales and this will be hugely beneficial for the America's Cup team in terms of maximising the design and development time and ensuring parts are manufactured on time and to a high standard.
"When people think about our car roaring round the track or the boat steaming up and down those courses, I doubt whether they give much of a thought to the planners," says Allison.
"But actually, at the beginning of a campaign, they're your most precious assets.
"This is very similar to F1, it's a race against the clock. It's just going be some years before we actually fight, and it might feel like that's ages, but when you look at all the work that's piled up in front of us, it feels like it's tomorrow.
"Having the planners who can show you what the critical path is so that you can then deploy material and folks in that direction, that's really key.
"At the moment we've got some F1 planners working on that least glamorous, but really, really important, of tasks."
The timing of this expanded alliance is perfect. Mercedes is an organisation that has been forced to adapt to the constraints of F1's recently-introduced cost cap and needs to direct resources to activities outside of its core. So it has the people and the facilities through its applied sciences division to throw at a project like this.
America's Cup technology is almost at the point where an alliance with an organisation like an F1 team is necessary
It also has the ambition to associate its applied science division with such grand challenges in a way an F1 team has never been able to before.
While Red Bull Technologies previously had an association with the Team INESO UK project thanks to Adrian Newey's longstanding interest in America's Cup, according to Ainslie the timing and the way Red Bull operated at that time meant that "it didn't really fit the Red Bull structure". With the changes in F1, it's clear the fit with Mercedes as it is now is much more appropriate.
"Mercedes Applied Science is not a commercial engineering entity and we are not pitching actively for engineering jobs," says Wolff.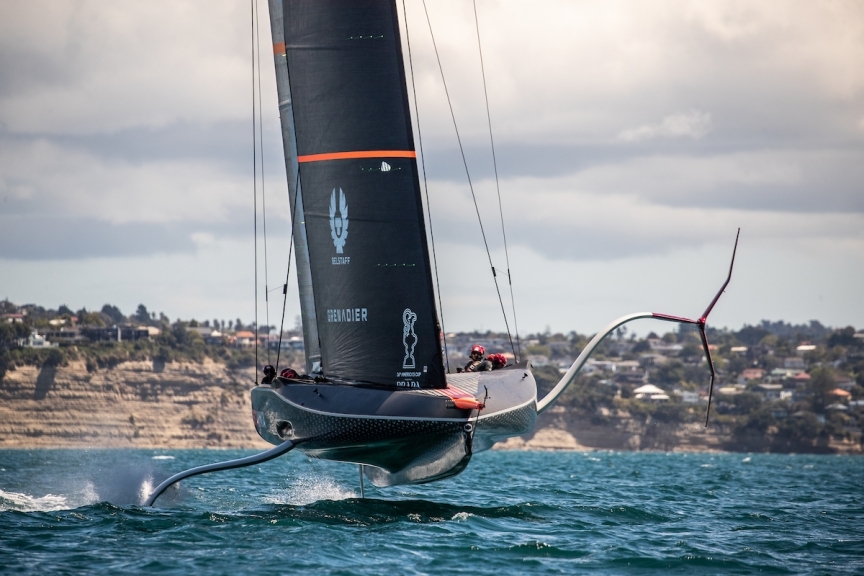 "But we want to work with people that want to break records, to win championships on land, sea, air, and space. And we have seen [in America's Cup] the most challenging of all racing, the pinnacle – comparable to Formula 1.
"This is not in the pursuit of margin, but it is more in the pursuit of learning, of diversification for the benefit of Formula 1.
"And it's a great new project for engineers that have earned their laurels in Formula 1, but want to look at something different. Having said that, it needs to stand on its own commercial legs."
The commercial set-up is complicated given INEOS owns 33% of the Mercedes F1 team, which means it was obvious Jim Ratcliffe's company would search for mutual benefits. That said, Wolff says it was Ainslie who was pushing hardest to find areas in which the F1 team could benefit the America's Cup project.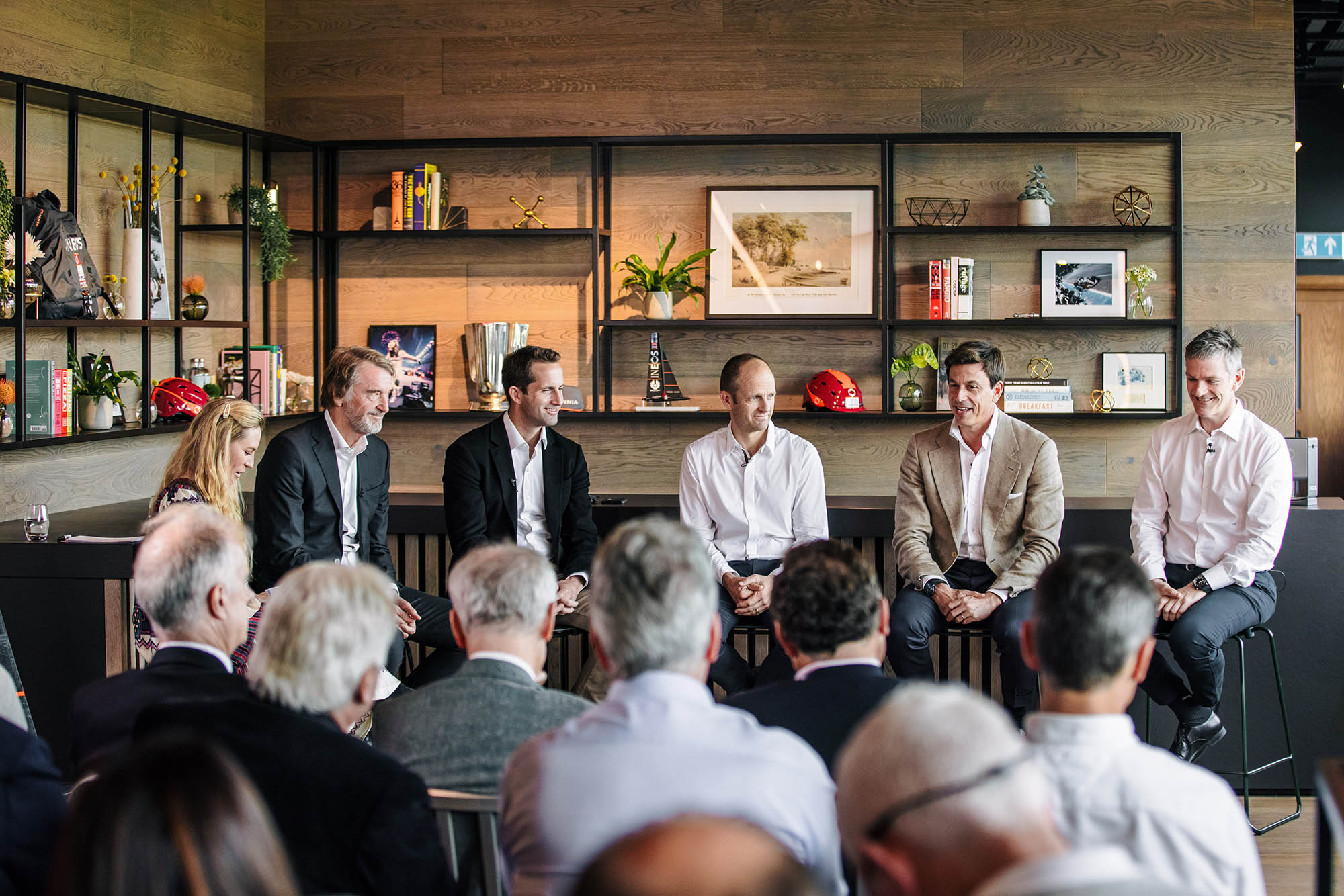 This is where the other aspect of the timing is perfect, given America's Cup technology has developed at such a rate that the speeds now achieved in competition were once the preserve of speed record yachts.
It's almost at the point where an alliance with an organisation like an F1 team is necessary, meaning it is no surprise that there are rumours of Red Bull getting involved with another team in the future.
"It's getting that way," says Ainslie when asked by The Race if such partnership are becoming a prerequisite for America's Cup success.
"Team New Zealand obviously have been really successful in the last couple of cycles, but they are a team that's been in the Cup now for 30 years. The people may have changed slightly over the years, but it's essentially the same organisation.
"And they actually have a lot of F1 design input – their lead designer has as a Formula 1 background with McLaren – Dan Bernasconi.
"So he influenced that approach and discipline you can see that through the Team New Zealand organisation as well."
It remains to be seen how this plays out, not least because details such as the protocols the 37th America's Cup will be fought according to and the venue have yet to be decided.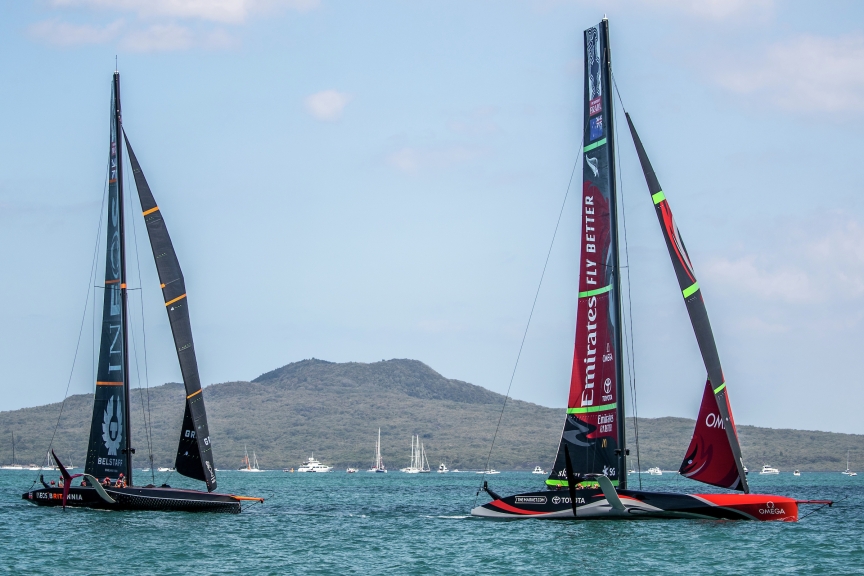 But this is arguably the toughest sporting competition in the world to win and, as Ainslie says, Team New Zealand is the benchmark in America's Cup having prevailed in 2021.
The timing appears right for both the land and water-based sides of this alliance. The integration of the organisations seems logical and the attitude, approach and expertise that has served Mercedes so well in F1 in recent years can surely only be of benefit to INESO Britannia.