Initial contact has been made between McLaren and Honda over a possible Formula 1 reunion, The Race understands, as both explore their options for the 2026 engine rules.
McLaren and Honda worked together at the start of the V6 turbo-hybrid era from 2015 to 2017, ending their arrangement prematurely because of poor engine performance and reliability that led to increased tensions.
Honda switched to supplying the Red Bull teams instead and, after making significant progress, powered Red Bull and Max Verstappen to consecutive titles in 2021 and 2022.
Any conversations over a 2026 McLaren-Honda reunion are believed to be in an extremely early phase as Honda weighs up committing to being an engine supplier under the new regulations, and who it may partner with, and McLaren considers whether to continue as a Mercedes customer beyond 2025 or pursue a new supplier.
Honda decided in 2020 to officially quit F1 at the end of 2021 because of a company decision to focus financial and technical resources on developing carbon neutral technologies for its automotive business but agreed to keep supplying engines to Red Bull's two teams until the end of 2025.
The Japanese manufacturer started to have a change of heart about walking away, though, partly because it got a new CEO between deciding to leave and officially withdrawing but also because of the significant success it began to enjoy with Red Bull.
After remaining close to discussions about the 2026 rules, Honda formally registered its interest in them with the FIA at the end of last year.
It is now one of six manufacturers that the FIA has gone as far as declaring will participate as a supplier from 2026 to 2030, along with Red Bull Ford, Audi, Mercedes, Ferrari and Alpine (Renault).
The next engine rules cycle could be seen as more compatible with Honda's carbon neutrality goals given the hybrids will be run on 100% sustainable and synthetic fuels and the energy recovery systems will have a significant increase in electrical power output.
Registering with the FIA just means that the manufacturers are involved in discussions and sets up a simpler entry should the manufacturers decide to proceed.
All but Honda have now done that. Any uncertainty over green-lighting a new F1 programme will likely have been impacted by losing its current, extremely successful partner.
Red Bull Powertrains, which is the entity Ford will work with for 2026, was Red Bull's way to secure its long-term engine future as it looked like Honda's participation could not be salvaged.
With Red Bull investing heavily in preparing itself to be able to build its own engine, any ongoing Honda collaboration would have had to have been on Red Bull's terms: probably making a financial contribution, foregoing any meaningful real V6 input, and being a hybrid-only partner.
While Ford is clearly content with such an arrangement, Honda either was not or could not give Red Bull an answer quickly enough. Either way, Red Bull has now announced it will work with Ford for the 2026 engine rules.
As Red Bull-Ford discussions took place over the final part of 2022, it is highly likely Honda registered its intent for the new rules knowing full well any 2026 project would not be with Red Bull.
So, its continued interest is based on accepting it must find another team to build an engine for.
Other independent teams, like Williams, have also been linked. A McLaren deal would be the most spectacular though, given how the partnership ended previously.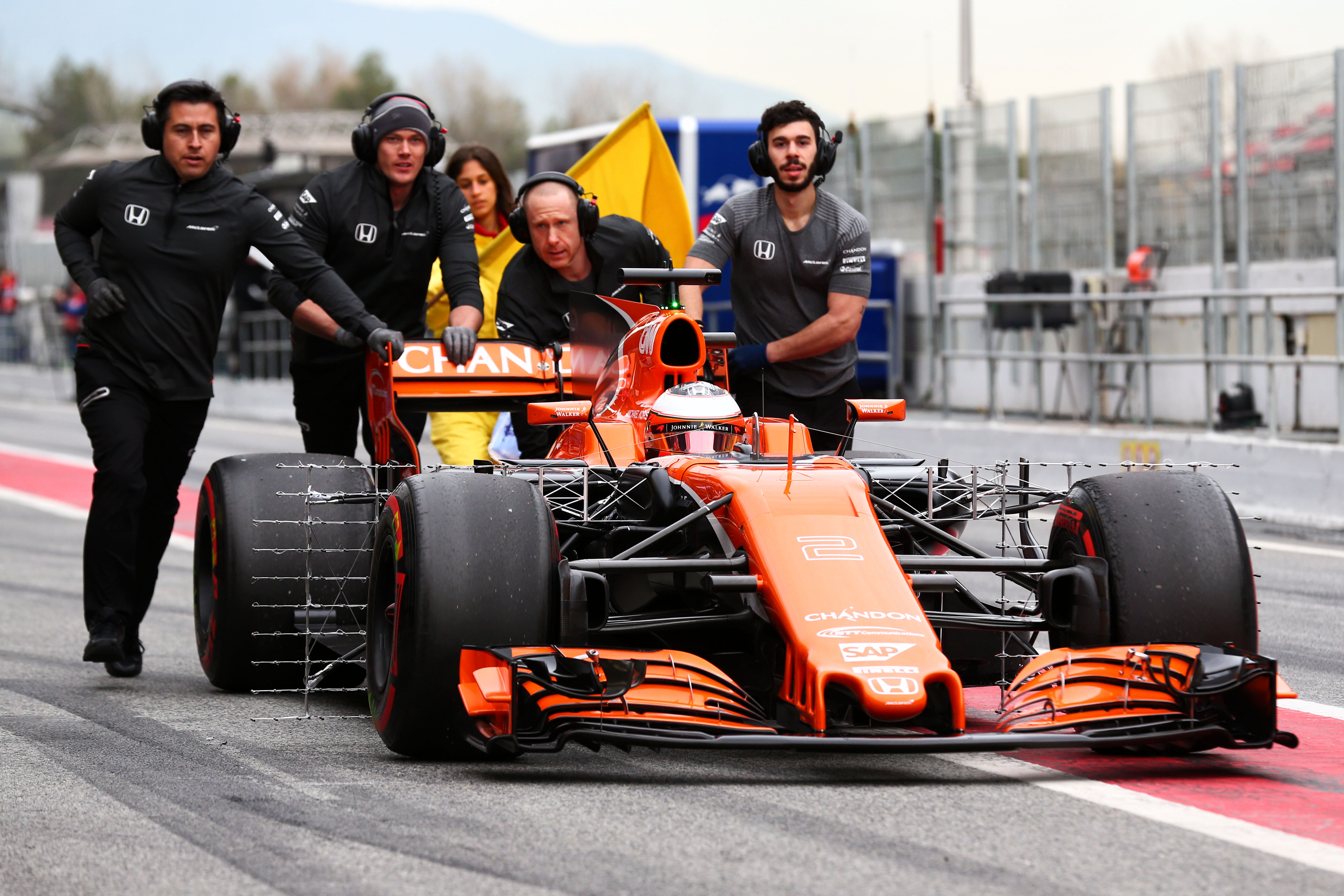 It was revived with aims of being a world-beating force like in the late-1980s and early-1990s but that turned into no wins, no poles and no podiums.
Since splitting, both McLaren and Honda have fared better. The leadership in both companies is different to how it was at the end of 2017, and the way they work has evolved too.
Whether enough has changed for relations between the two companies to be good enough to work together again, though, is unknown.
Initial contact is also no guarantee it is McLaren's preference. McLaren Racing CEO Zak Brown is likely canvassing all the options available given he will probably want to firm up the team's direction for 2026 as soon as possible.
For instance, he is also understood to have visited the Red Bull Powertrains facility. It may be a stretch for the new Red Bull Ford set-up to have the capacity to supply a third team beyond Red Bull Racing and AlphaTauri, but Christian Horner has previously stated a desire to be equipped to supply customers.
McLaren's other options would be to scope out the fledgling Audi set-up as well at some point. Audi is building an engine for 2026 and buying the Sauber team, which is now run by Brown's former McLaren team principal Andreas Seidl.
There is a connection there, and there were previously discussions over Audi trying to partner McLaren – though McLaren outright ruled out a sale, the door was left open to an engine supply.
The possibility also remains that McLaren simply continues with current supplier Mercedes, a successful partnership that was revived in 2021.
"We're very happy with Mercedes," said Brown in November 2022
"I'm a believer that you can win a world championship with a customer engine.
"There's obviously benefits to being a works team with the advanced knowledge that you get.
"We have a long-term contract with Mercedes, very happy with the collaboration, and aren't really spending too much time yet thinking about 2026 and beyond."