News that the head of Italian motorsport wants the Monza banking brought back up to racing standards ready for the circuit's centenary in 2024 brought a wide range of responses.
Absolute delight from some, huge scepticism from many who simply cannot see it happening, and also fears that the scale of the work required for that mission would be such that it would be more destructive than celebratory.
But it did get us thinking about other unused or abandoned sections of current Formula 1 tracks, the ones we'd love to see brought back into use, and the practicality of it.
Here's what we came up with…
HOCKENHEIM'S FORESTS AND CHICANES
Who'd have thought the loss of some very, very long straights and chicanes could feel so heartbreaking?
The pre-2002 Hockenheim's 4.2-mile blast into the forests may not have been the finest driving challenge on the F1 calendar.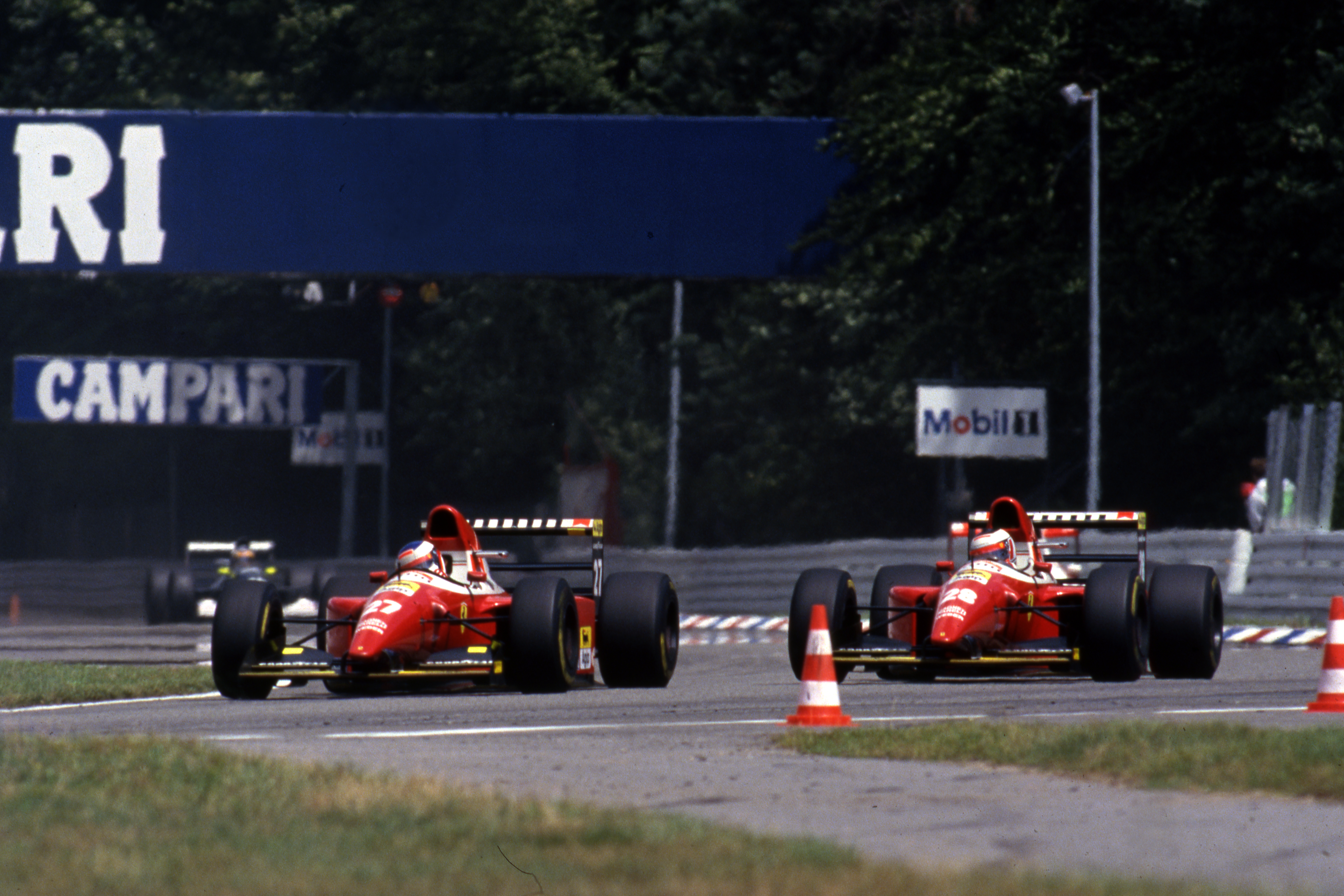 But it provided something unique – cars with ultra-low-downforce wing settings skittering over those kerbs, engines screaming to the point of destruction (which meant plenty of attrition-enlivened races too). There was nothing else like it.
And there's no way it's coming back.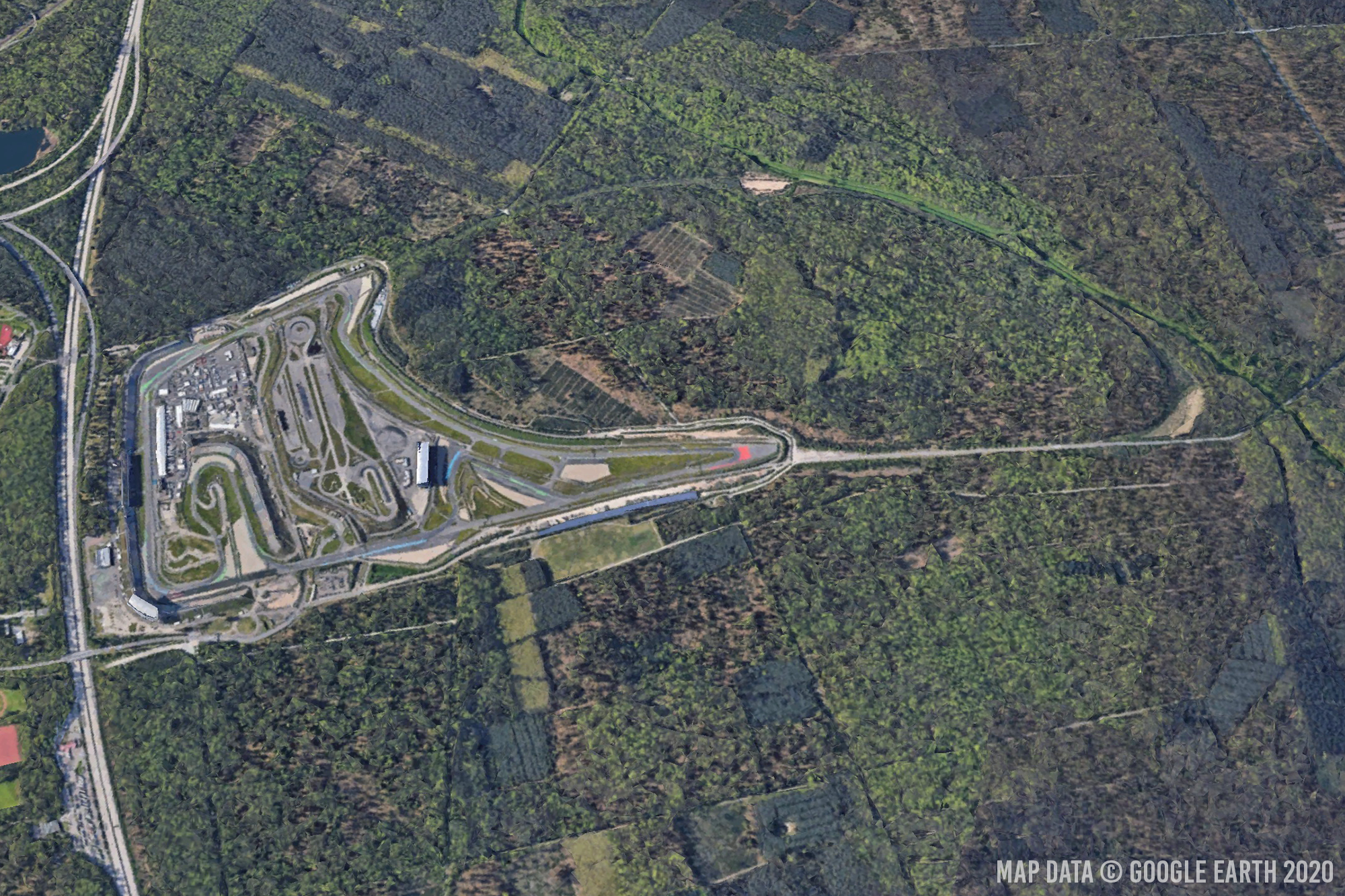 The deal to secure the major circuit rebuild that was necessary to keep Hockenheim's place on the F1 calendar once the old version fell out of favour included an agreement that the track through the forest would be taken up and fresh trees planted in its place.
Those trees are now very thick, and this is not an era where carving a path through a German forest to create a racetrack would be a popular move. Which is fair enough, but doesn't stop wistful thoughts of V10 engines blowing up in a wood.
THE OLD, FAST OSTERREICHRING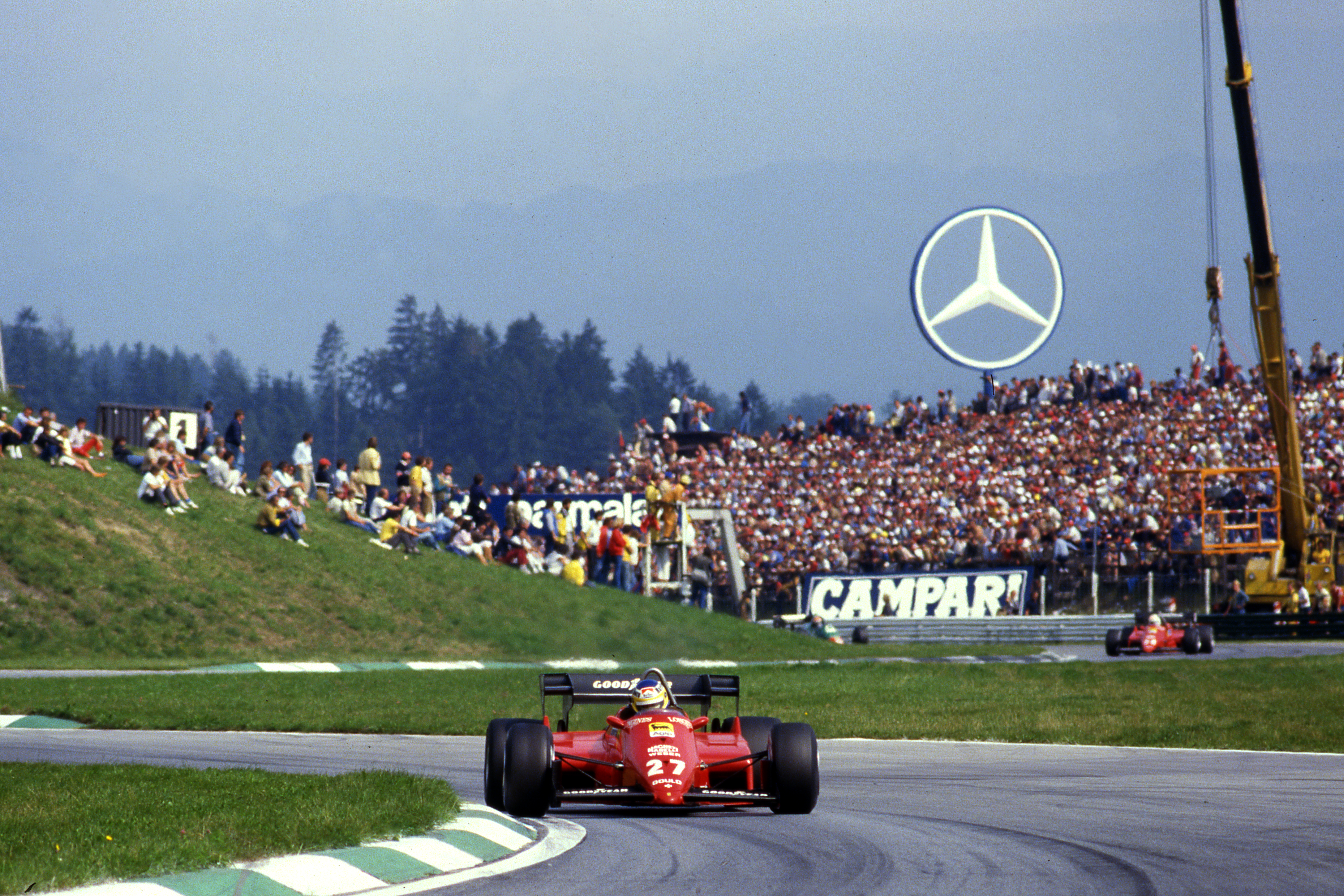 As 1990s rebuilds of classic F1 tracks went, the creation of what was then the A1-Ring was relatively inoffensive.
Compare an overlaid map and the A1-Ring/Red Bull Ring was at least roughly the same shape as the much-loved old Osterreichring, just shorter and tighter for a more safety-conscious age. It still had enough fast swoops to be acceptable. Measured against, for instance, the replacement of the glorious old Kyalami with a different track in roughly the same location, it was utterly acceptable.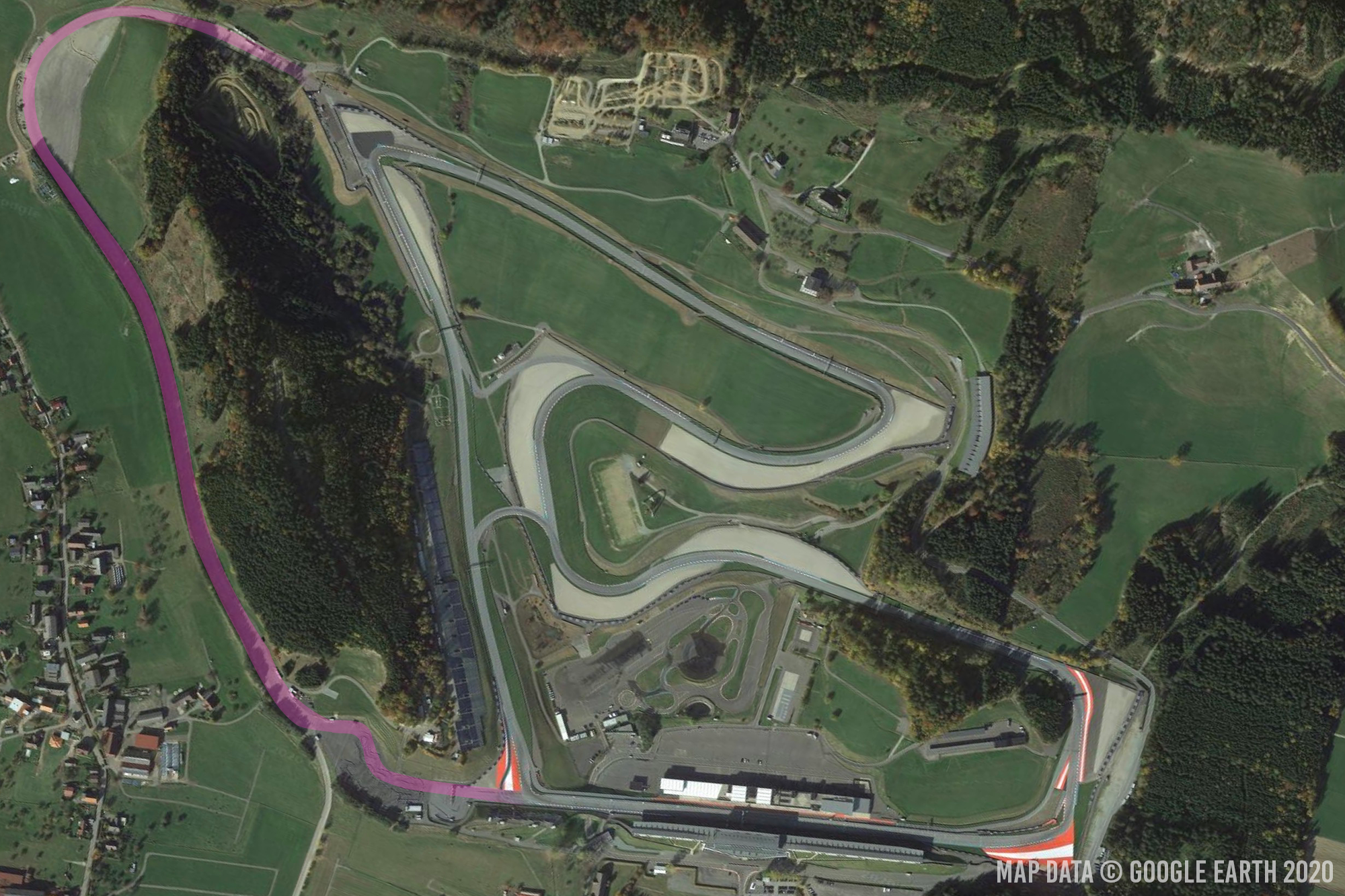 But the tantalising thing about the Austrian Grand Prix venue is that the old track is largely still there in one piece.
Our MotoGP writer Simon Patterson argued strongly in August that bringing it – or an adapted version of it – back would go a long way to solving motorcycle racers' safety concerns at the venue, and in particular the trajectory of crashing bikes at the top of the hill where Franco Morbidelli and Johann Zarco's horrific 2020 crash ended.
The missing section is in the first third of the lap, where cars used to continue straight on past the current opening right-hander into what became the Hella-Licht chicane (nicely flowing even in chicane form, but once an ultra-fast corner) then into a longer, faster-kinked section that eventually led into what's now the run from the tight Turn 3 hairpin.
It surely wouldn't be beyond Red Bull's resources to find a way to resurrect it with 21st-century safety levels.
INTERLAGOS' OUTER SECTION
In its 1970s incarnation, Interlagos began with a super-fast banked first corner leading into a long high-speed section.
The revised and shortened track that F1 returned to for 1990 retained much of the original circuit's character and challenge, but that initial blast was removed in favour of a much shorter section that's still quick and demanding by modern standards, but nothing like its monster predecessor.
There's plenty of evidence of that old track, though. Much of the banked Turn 1 and the following straight – which is parallel with the current run from the Senna S to the Descida do Lago – still exists, and other sections of the configuration live on as access roads and infield car parks.
THE OLD PERALTADA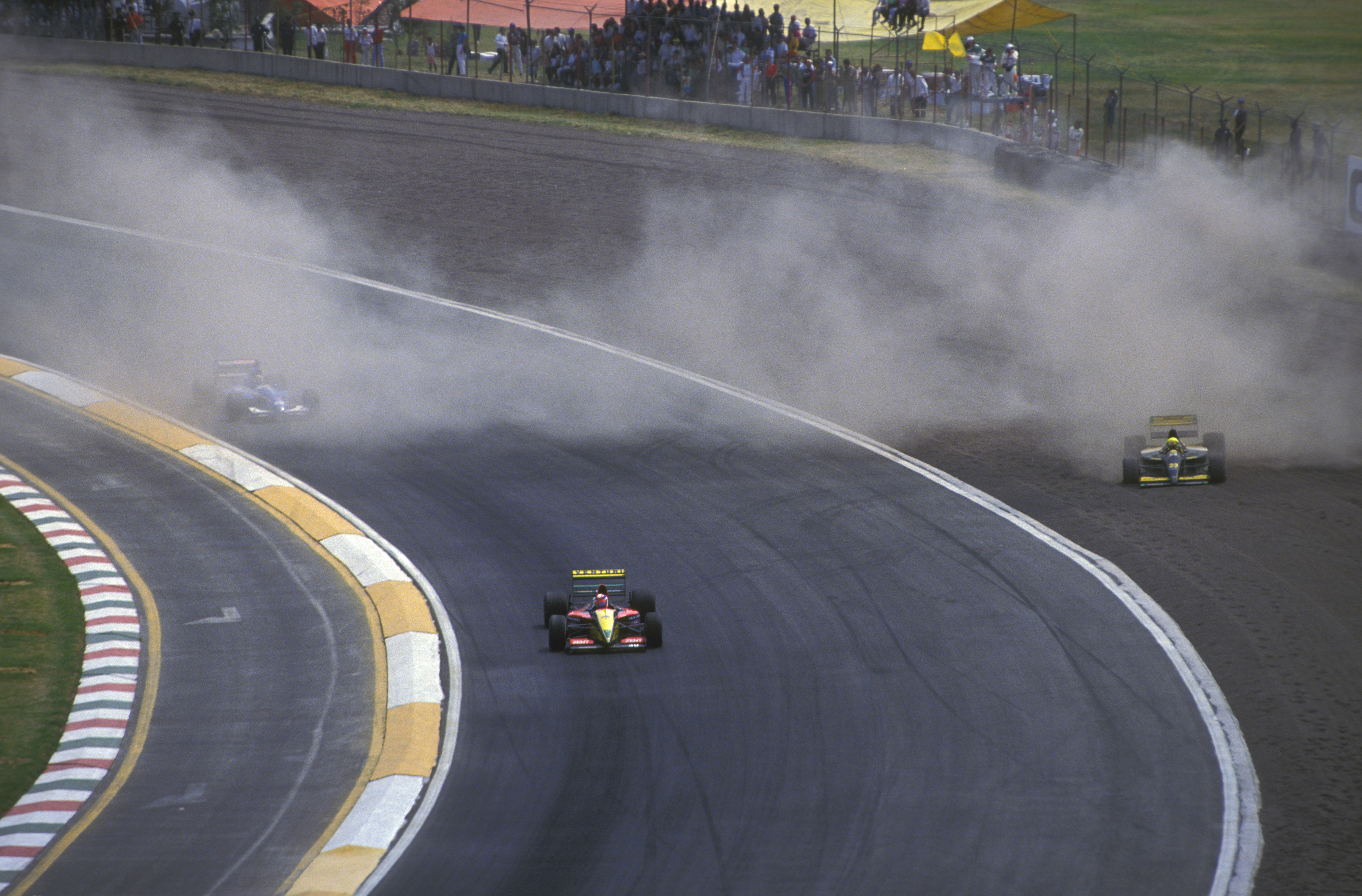 The original version of Mexico City's final corner Peraltada was a high-speed, banked cousin of Monza's Parabolica that flung cars out onto the long start/finish straight. It was best known for some hefty accidents and a particularly bold piece of Nigel Mansell round-the-outside overtaking.
The construction of a baseball stadium and associated roadworks in this area changed the landscape completed for F1's 2015 return and the lap now ends with the tight stadium complex that shares its final metres with Peraltada's route but nothing else.
It's dramatic when full of fans, but not spine-tingling from the drivers' seat.
The Formula E version of the course does use the now flat-not-banked Peraltada curve, but from a much slower starting point in the form of its own version of the stadium section.
SILVERSTONE'S BRIDGE SECTION
Silverstone's massive 2010 changes mean this wonderfully fast circuit has overtaking opportunities that it wouldn't otherwise thanks to the new diversion out of Abbey up to the Loop and then back down the National Straight.
But it did mean the loss of the mighty Bridge corner, a high-speed right-handed dive under the access road.
Combined with the opened-out and extended version of Priory that was created when the circuit-slowing 1994 revisions were adjusted for 1997, it was even better, as drivers heading straight from Bridge into a faster-than-it-looks corner to start the infield complex section.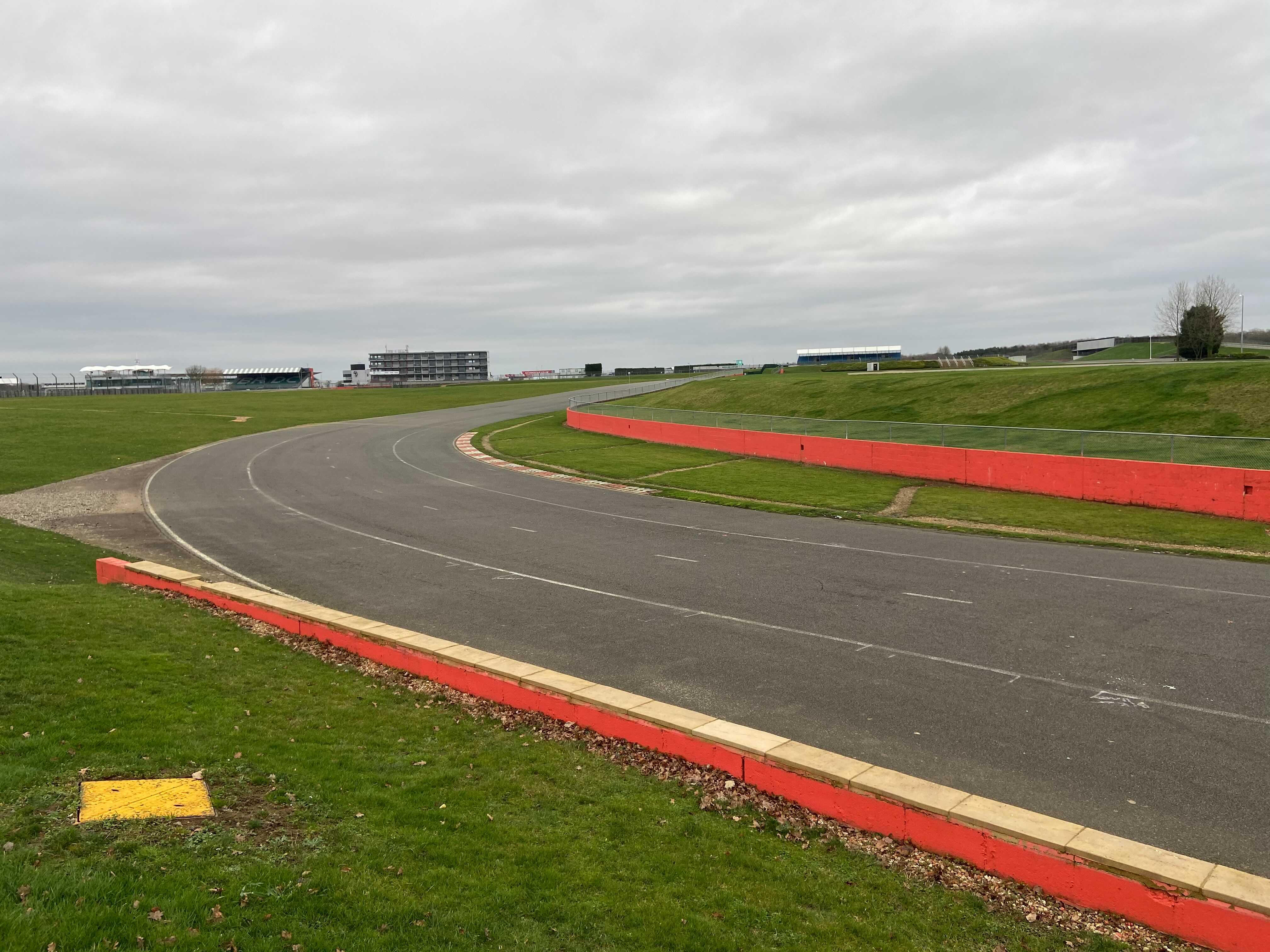 Combined with the kink version of Abbey that was reinstated for historic racing as an alternative to the mid-1990s chicane there and it would be even better still – a mega run from the acceleration out of Club through two fast corners into a proper challenge of carrying speed through Priory.
All of those roads are still there, dusty and a little tatty but waiting in case F1 ever requires them again. Could we live with less overtaking in exchange for getting those corners back…?
MORE OF THE OLD SPA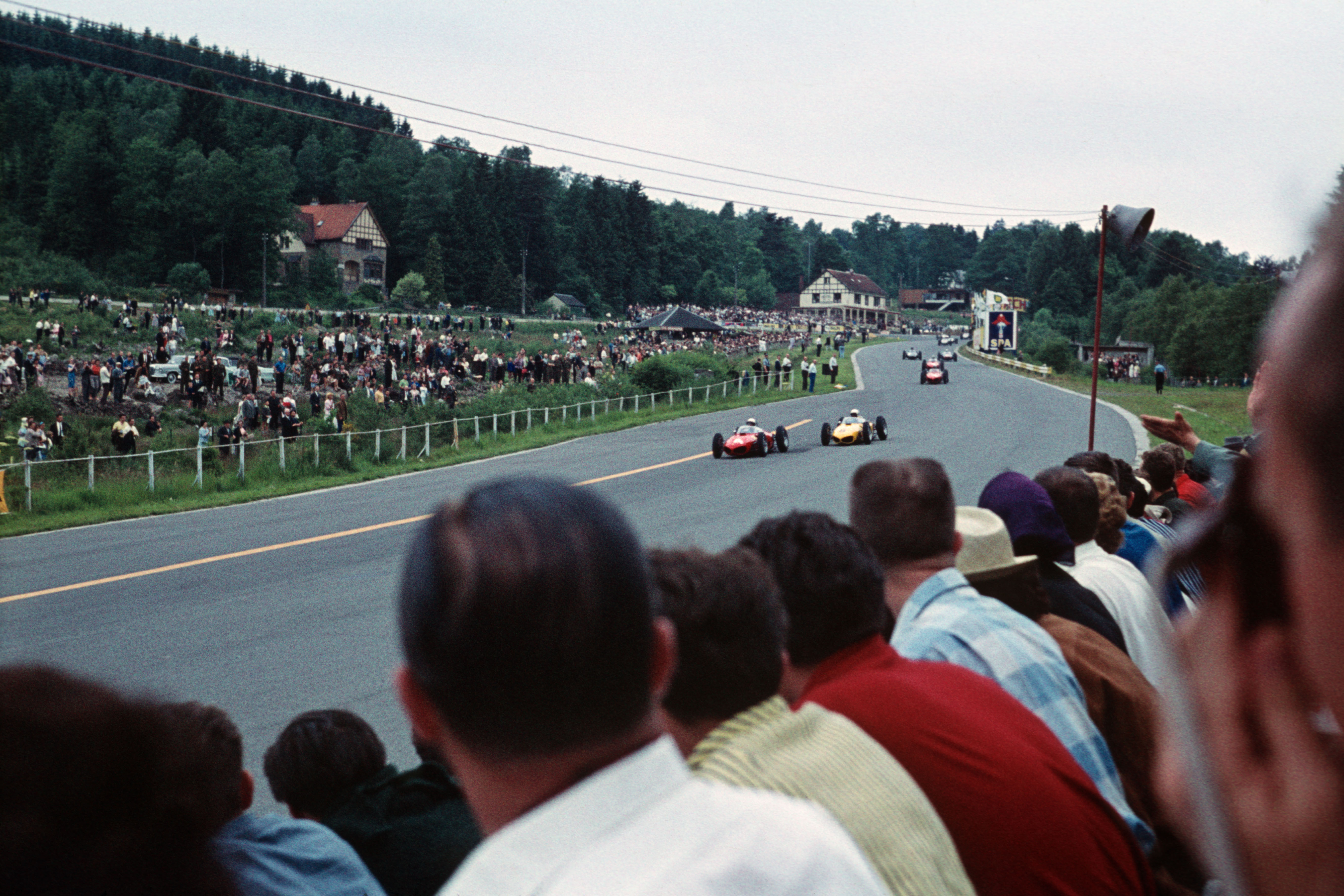 We have no complaints about Spa. It's by far the best modern adaptation of a historic circuit.
But in the context of this conversation, we can't help but think that if you could turn 4.3 miles of those Belgian public roads into a modern racetrack that still retains its epic character, maybe you could do it with some or all of the other 4.5 miles that weren't used for the new version too.
In truth, you don't need to. The current middle sector is more than challenging enough, and finding a way to make the terrifying peak of the old track – the left/right mid-village Masta kink between two straights each over a mile in length – work on a modern circuit would be an unnecessary headache.
The old track swept into a banked left-hander at Les Combes, rejoined the current formation at Stavelot, and didn't do a lot of slowing down in between.
The fact it can all still be driven in a road car makes for some tantalising 'what ifs', but that's all it needs to be in 2020.
TEMPTING MINOR ADJUSTMENTS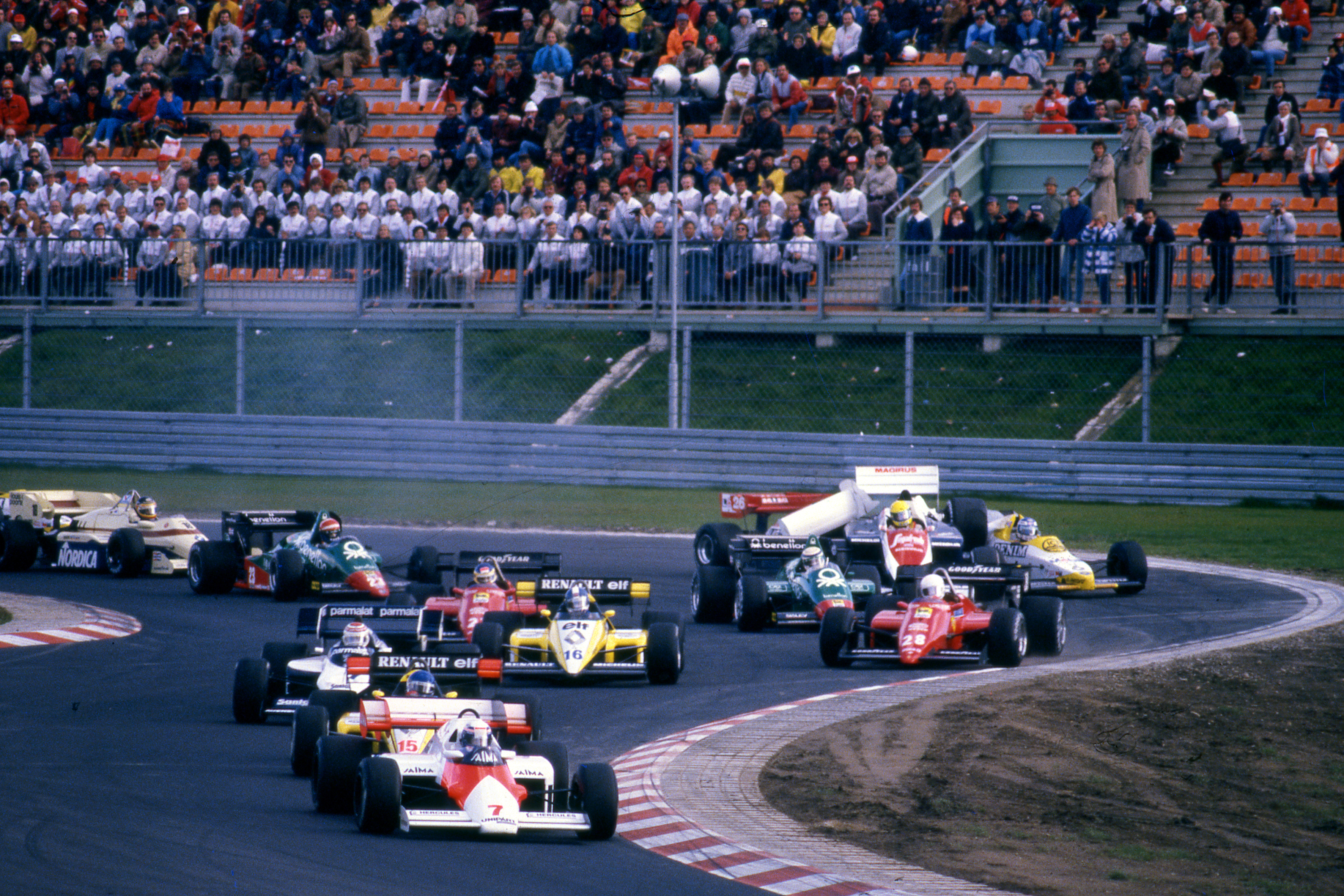 Plenty of tracks in current F1 use have much less significant sections that could be revived and would make a very pleasing difference to the flow.
Both the S-bend opening to the Nurburgring (above) and the faster, kerb-hopping old Rettifilo chicane at Monza (below) are preferable to the big stops and twists that now exist there. But in both cases there's a solid argument that what's lost wasn't exactly epic and what's there now creates a proper passing place.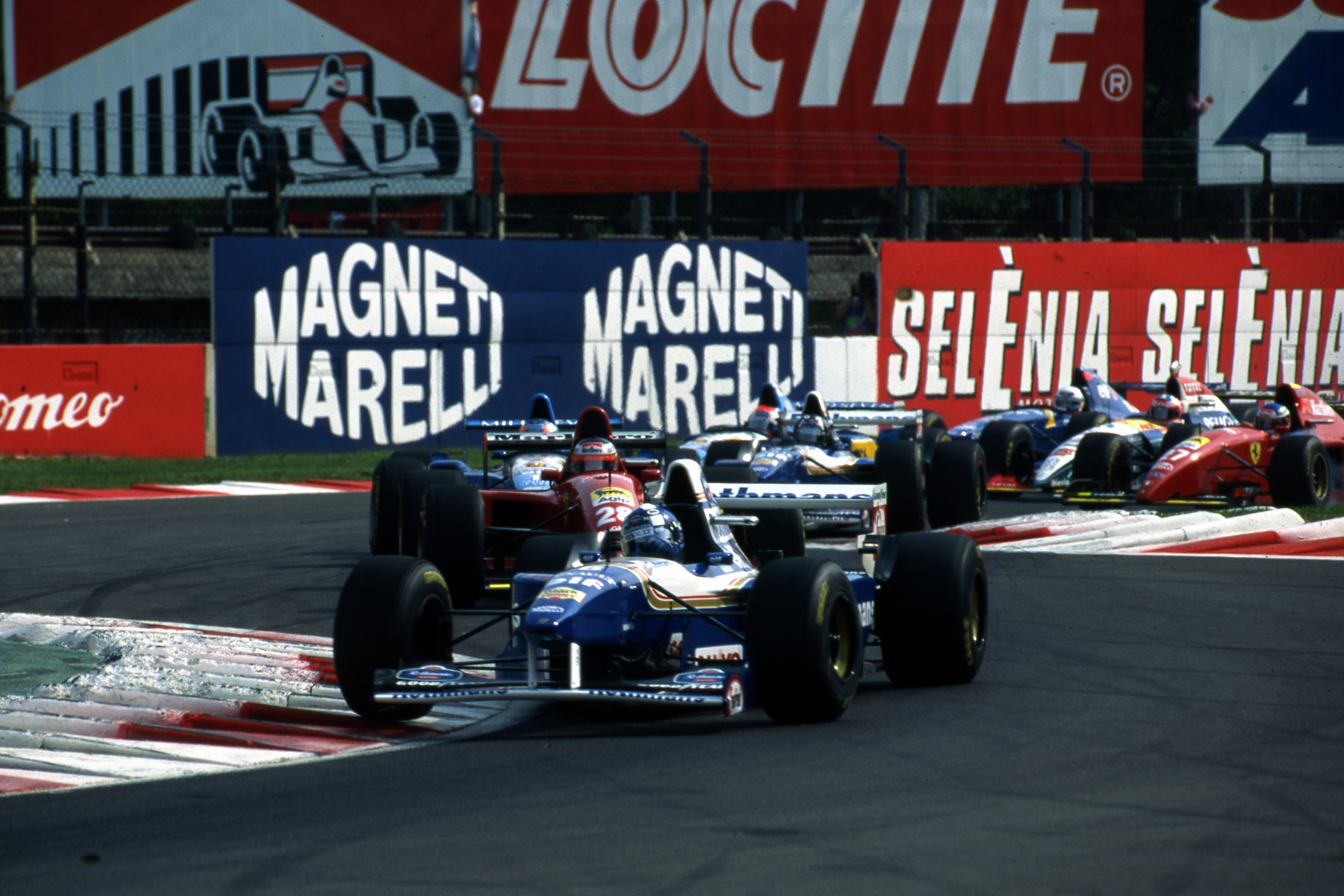 The final section of Barcelona is a different matter.
The chicane that interrupts the previous pair of fast right-handers was supposed to increase overtaking but clearly hasn't done so. MotoGP bypasses it in favour of the old layout. F1 really ought to as well.
AND LET'S NOT FORGET THE NORDSCHLEIFE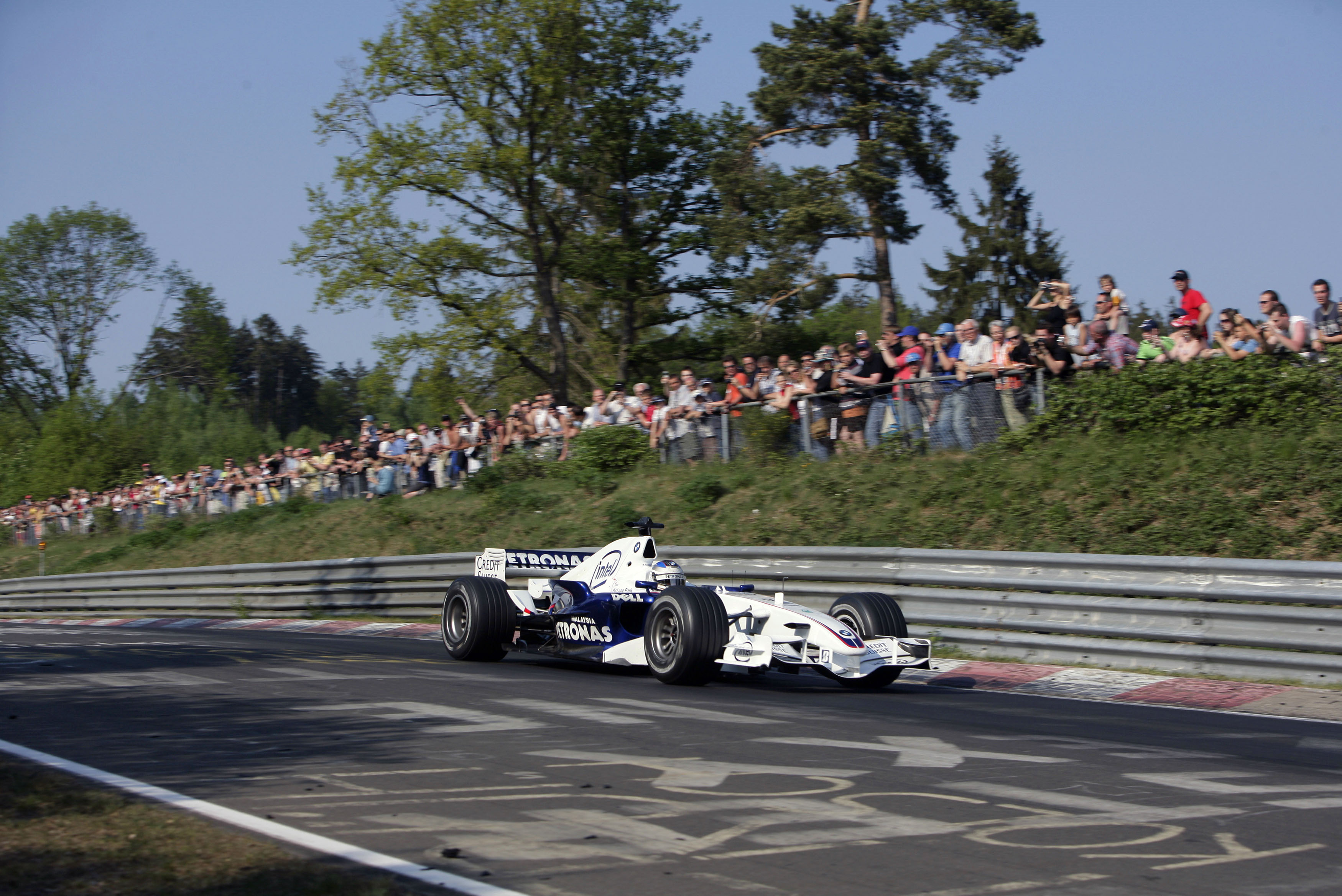 The Nurburgring Nordschleife is a slightly different scenario to the likes of the Monza banking.
It's far from derelict, it's in active use for racing up to GT and touring car level, and has even featured a high-speed F1 demo with Nick Heidfeld in a BMW in the not too distant past.
When F1 made its unexpected Nurburgring return last month, there were plenty of drivers looking longingly at the 14-mile epic course stretching away into the forests and wondering what a 2020 F1 machine might do around there.
It does at least have modern barriers, but they're very close to the narrow track and there's no shortage of trees behind them.
It's not a place you want to be racing open-wheel cars in the 21st century, at least not without renovations that would ravage its character. And that's before you even consider the logistical challenges of a 14.7-mile circuit in an area where the weather changes constantly in small patches and fog can be a major headache.
Track days, demo runs like Heidfeld's F1 outing and Porsche's record bid with its upgraded LMP1 beast (above), and some great GT and WTCR races at the right ways to enjoy the Nordschleife in the 2020s.
Contributors: Matt Beer, Glenn Freeman, Mark Hughes, Scott Mitchell, Sam Smith and Edd Straw