AlphaTauri Formula 1 driver Yuki Tsunoda believes "he's now much more in control" having overcome a confidence crisis that derailed his rookie season.
Tsunoda began his F1 career with a points finish on his Bahrain debut last year before a crash in qualifying at the next round at Imola proved to be the first in a series of costly errors that led to his relocation to Italy and made him "surprised" when AlphaTauri retained him for 2022.
He was comprehensively outperformed by his more experienced team-mate Pierre Gasly but ended the year with comfortably his best weekend of the year with an excellent fourth-place finish in Abu Dhabi.
Tsunoda began 2022 with a charge from 16th to eighth in Bahrain and enjoyed another fruitful weekend on his return to Imola – the site of the derailment of his rookie season.
AlphaTauri got its timing wrong in Q1 on Friday but Tsunoda was able to do the better job and was three tenths clear of Gasly, although both were eliminated as they headed back to the pits in the best of the track conditions while everyone else was busy shuffling them down the order.
Tsunoda moved up to 12th in the sprint race and held a train of cars behind him in ninth place in the early stages of the race proper before he kicked on when switching to slicks and caught and passed Kevin Magnussen and Sebastian Vettel to grab seventh, via losing out to a charging Charles Leclerc in the closing laps.
While Tsunoda claimed the team's best result of the season, Gasly struggled to 12th place, never getting close enough to fellow ex-Red Bull driver Alex Albon.
"I think much more in control compared to last year," Tsunoda reflected after the race.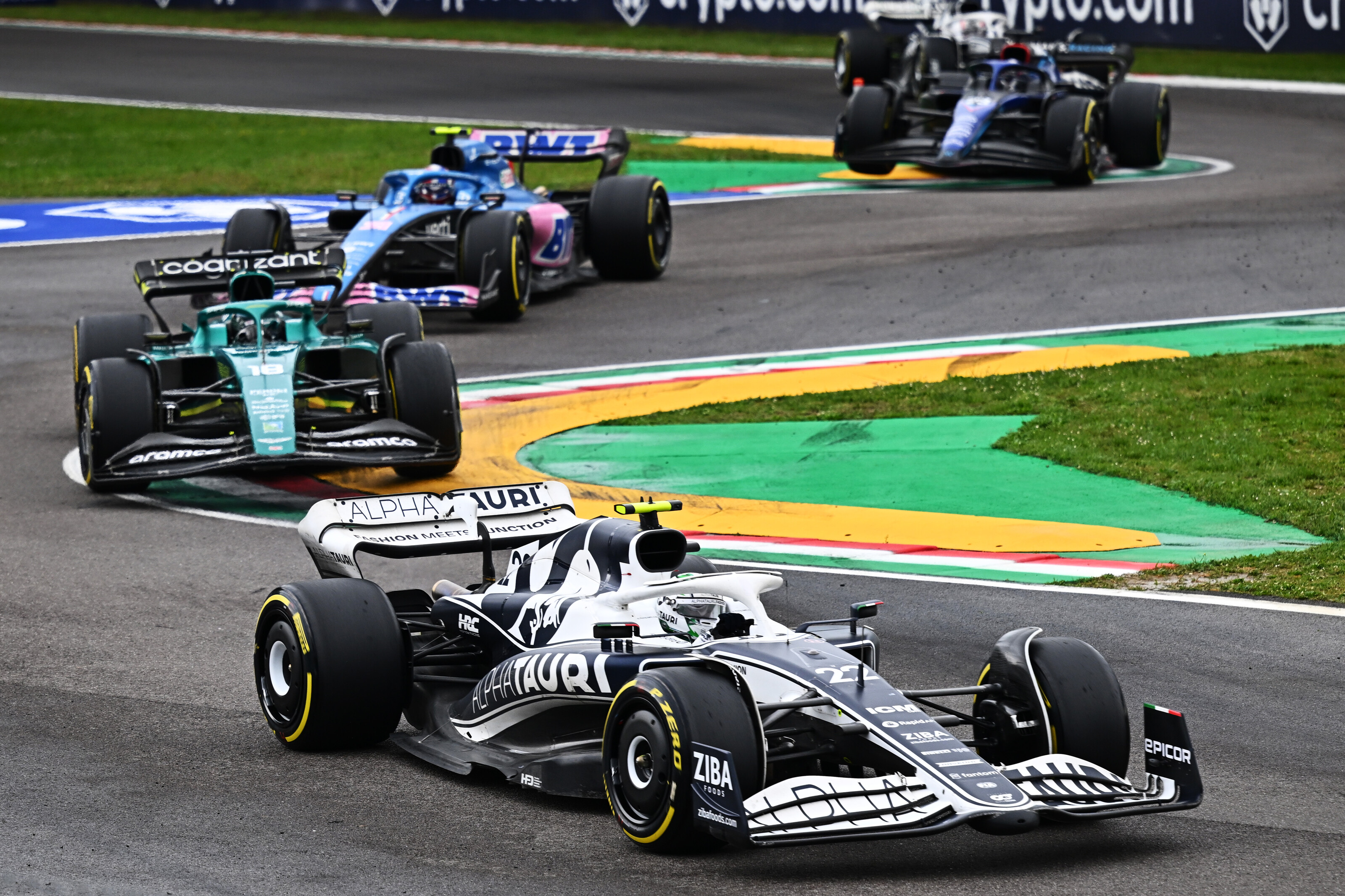 "Same time here last year, I was not in control, I didn't know what I was doing, so every lap I was just pushing through [past] the limit, but actually that was good learning as a driver.
"After that, I went into a bad loop but that makes good learning as well as a driver.
"I was able to do the next step, that's why I was able to score points today.
"I think compared to last year, massive difference, especially the race pace."
The 21-year-old, who was able to stay at home during the Imola weekend, also noted his relative calmness on the team radio this year compared to the radio rants he'd often have during his maiden campaign.
"On the radio, I'm maybe still shouting, but just I'm not pressing the radio [button as much]," he added.
"This is massive change compared to last year.
"I'm still trying to be calmer. I realised there's no point to shout in the radio, it's better to tell the limitations in a calm voice and to find the next step."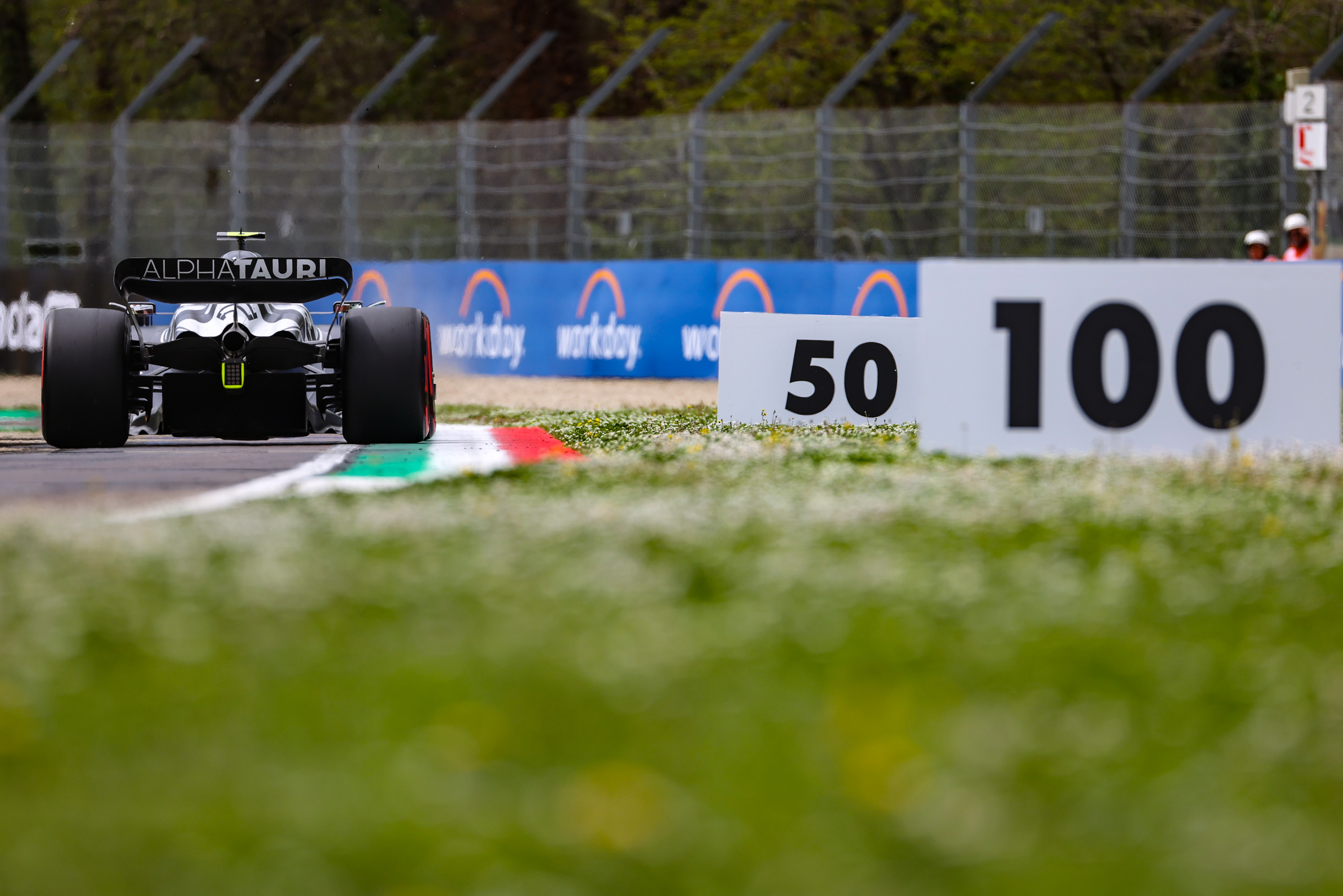 AlphaTauri debuted its new floor at the Emilia Romagna Grand Prix – a "big time" upgrade Gasly had expressed his excitement for – as part of a fairly substantial update.
Tsunoda's seventh-place finish allowed the team to move up that same position in the constructors' championship just behind its chief 2021 rival Alpine.
It has scored in every race so far this season but is yet to achieve a double-points finish.
In Bahrain, while Tsunoda overcame missing FP3 with a hydraulic leak to score, Gasly retied with a power unit failure and in Saudi Arabia, Tsunoda missed qualifying due to a water leak and couldn't take part in the race due to an engine problem.
Tsunoda had a small off in Melbourne qualifying that also compromised his team-mate, and generally struggled for pace all weekend.
In Melbourne, his team boss Franz Tost, who Tsunoda joked pre-season was "in better shape than me", spoke highly of Tsunoda's fitness transformation which has tackled a key weak point of Tsunoda's maiden F1 season.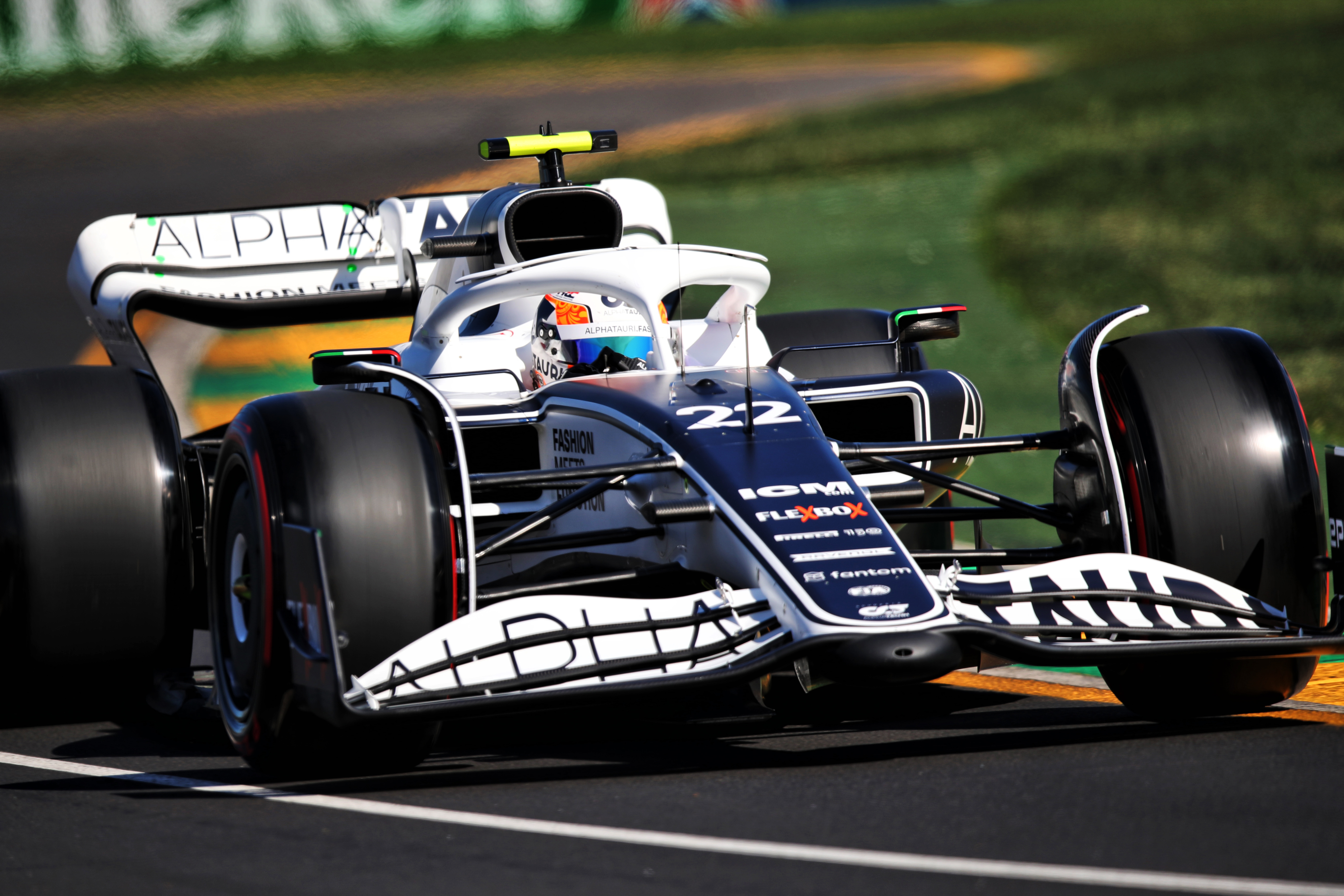 "First of all, Yuki was not in such a bad physical condition as maybe he thinks," Tost said.
"All the time, if a young driver comes into Formula 1, he is forced by all this power which is in the car, by the forces and so on and so on and every driver thinks that he is not fit enough and then, of course, he has to increase his physical training and it's also difficult to do physical training for Formula 1 driving.
"The best training is always driving the car. He maybe underestimated some training sessions which he should have done but he did it and then he improved a lot.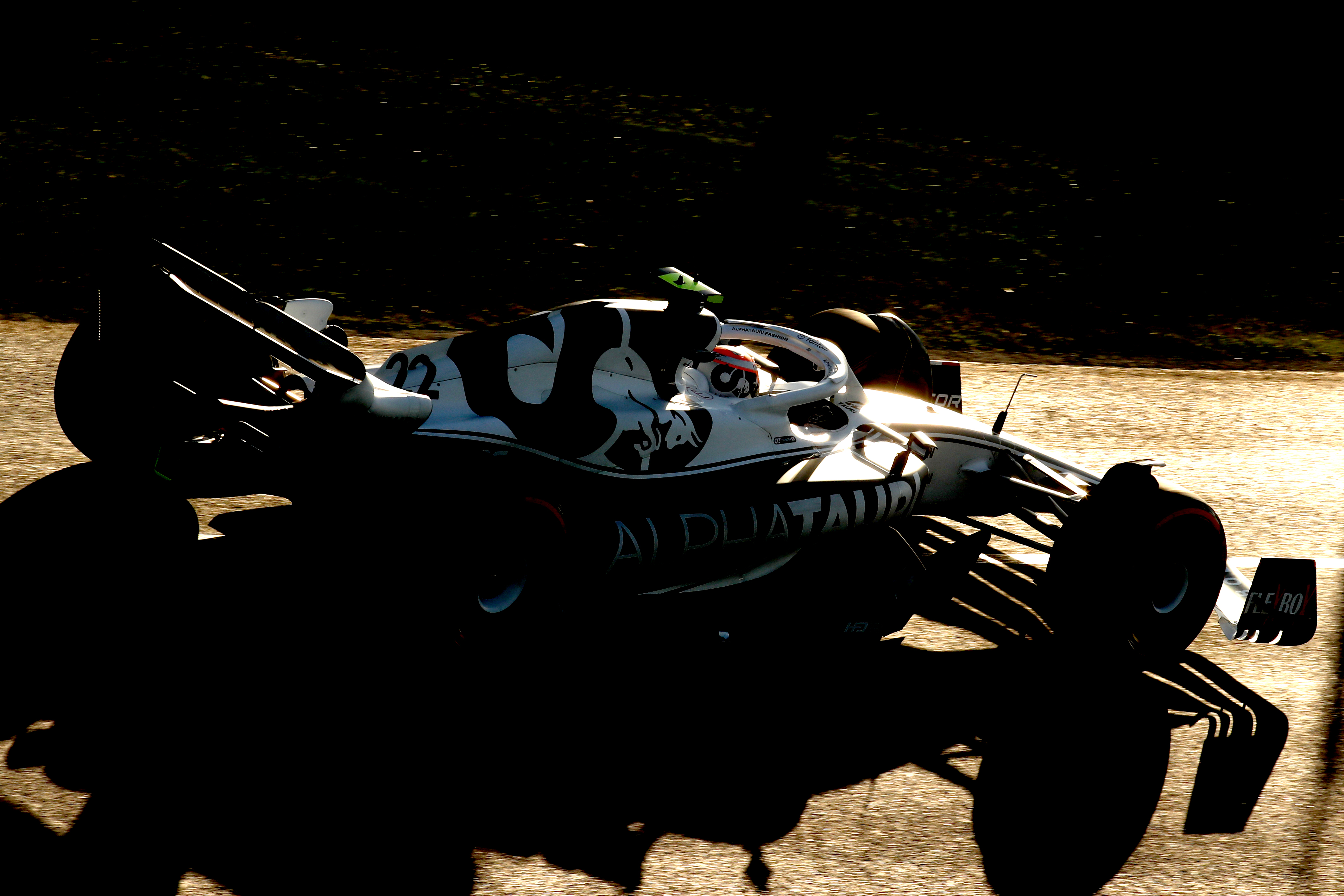 "He took it seriously. He was training twice a day, he had a lot of lessons with the engineers to learn also the technical side.
"He is absolutely within schedule, and I expect a very good season from him especially then the second half if we provide him with a fast and reliable car, and Yuki is doing a really good job and we are happy with him."