Last weekend in the Qatar sprint, Max Verstappen won his third successive Formula 1 title with six grands prix to spare amid a crushingly dominant 2023 campaign.
But just how long will his grip on F1 last? Are his rivals on the verge of catching him or will his and Red Bull's domination continue until the new rules in 2026 or possibly for even longer?
Here's what our writers think:
It might be taken out of Verstappen's hands
Edd Straw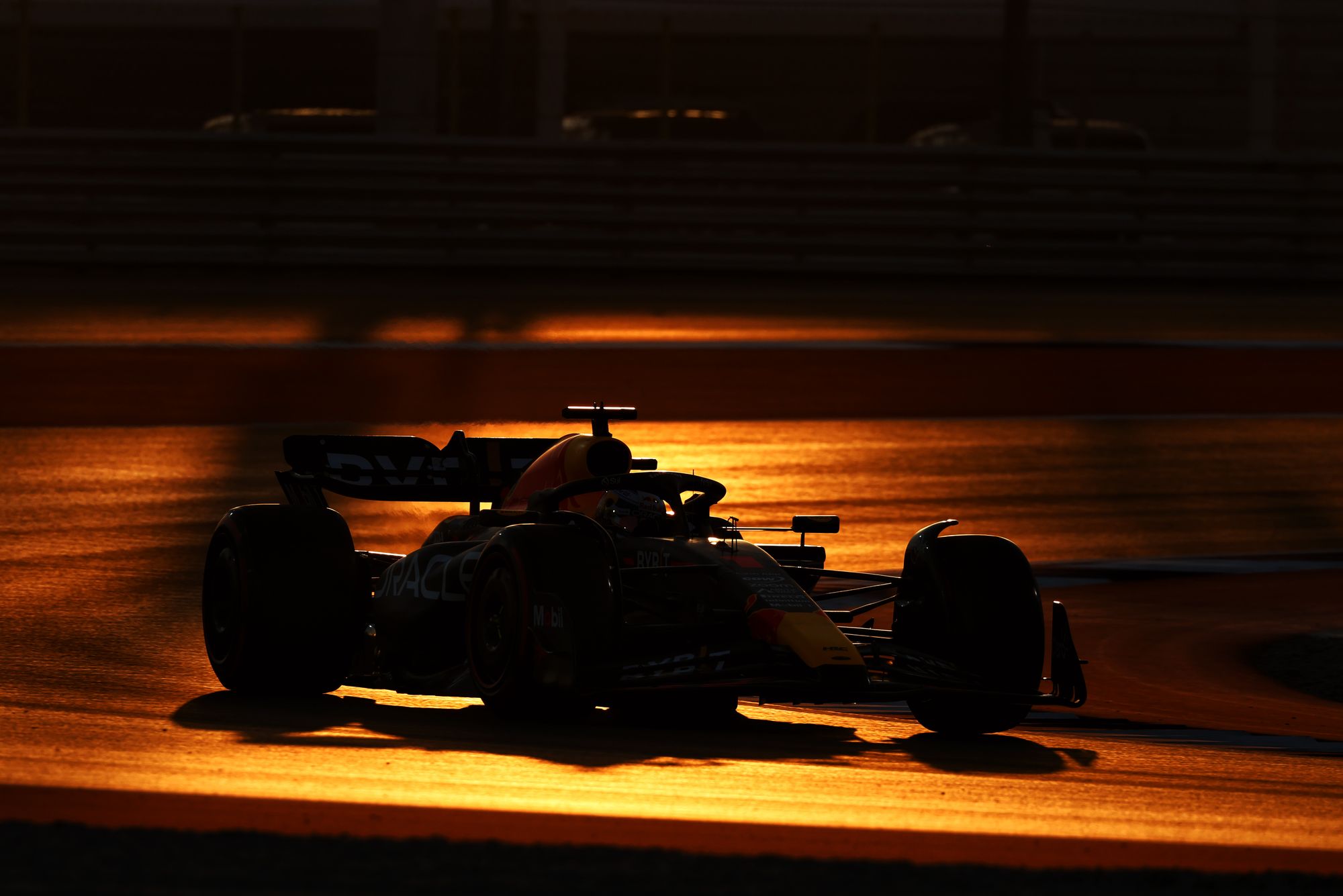 Predicting the future is a fool's game, but if you're going to try to, it's wise to look at any major disruption that could change things.
It's hard to see Red Bull and Verstappen not being strong championship contenders in 2024 and 2025, and there's therefore every chance there could be another two titles. If better opposition arises, then it will be more closely fought, then the destiny of the title can swing one way or the other.
However, in 2026 there is a huge question mark. That's not the new regulations specifically, but instead the fact that Red Bull Powertrains will produce its own in-house power unit for the first time. That's a huge unknown.
We know Red Bull has invested prodigiously in the right people and state of the art facilities. But making a whole new organisation work and building the technology from the ground up, albeit with in-depth familiarity with how Honda does things, is an immense challenge.
If anyone can do it, Red Bull can, but it's no foregone conclusion a start-up non-manufacturer PU supplier can make it work in F1. That's the big unknown.
That's a huge potential bump in the road, the navigation of which is out of Verstappen's control.
Lack of intra-team competition will help sustain it
Josh Suttill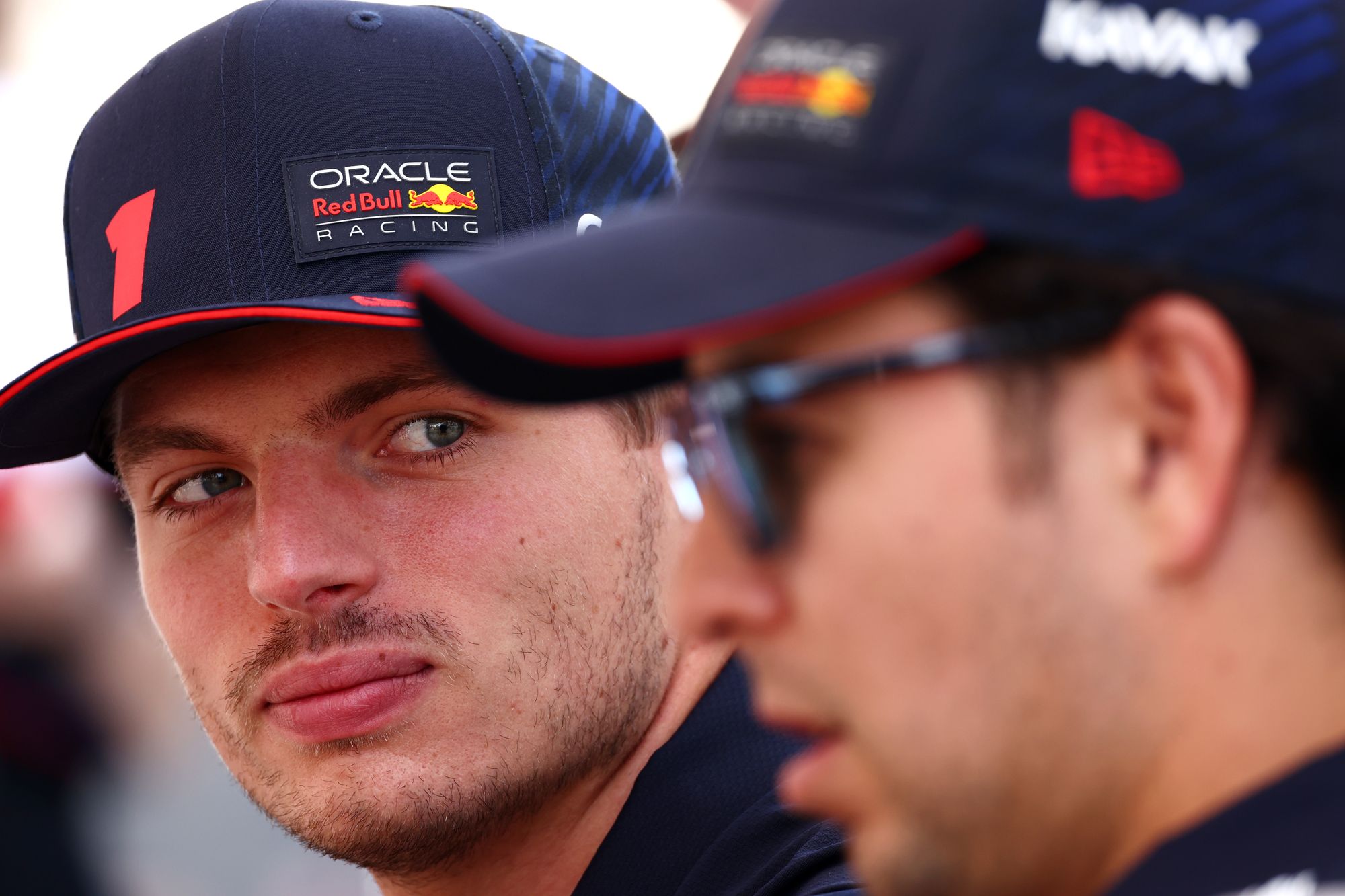 Verstappen has been sensational for a long time but he's also not had a driver who can hold a candle to him since Daniel Ricciardo exited Red Bull at the end of 2018, and I really can't see that changing anytime soon.
That's significant because I can't see Red Bull being displaced until 2026 at the earliest so the only potential threats I'd see would be alongside him.
Sergio Perez's exit from Red Bull is a case of 'when' not 'if' and he won't challenge Verstappen during that time, nor will his replacement.
Should Ricciardo fight his way back into the senior team I can't see him being able to do what he did over half a decade ago. Verstappen's grown so much since then, both as a driver and where his place within the team is concerned, and Ricciardo's not the same driver he was when he was Verstappen's most competitive team-mate.
Yuki Tsunoda wouldn't provide much opposition for Verstappen and while Liam Lawson has been uber-impressive as Ricciardo's stand-in, he's screaming 'deserves an opportunity in F1' rather than 'future Verstappen-beater'.
None of Red Bull's juniors in Formula 2 or Formula 3 right now are screaming that either so it's not as if there's a Verstappen-style prospect in the pipeline just a couple of years away from giving Verstappen a headache.
What if it looks outside of the Red Bull pool?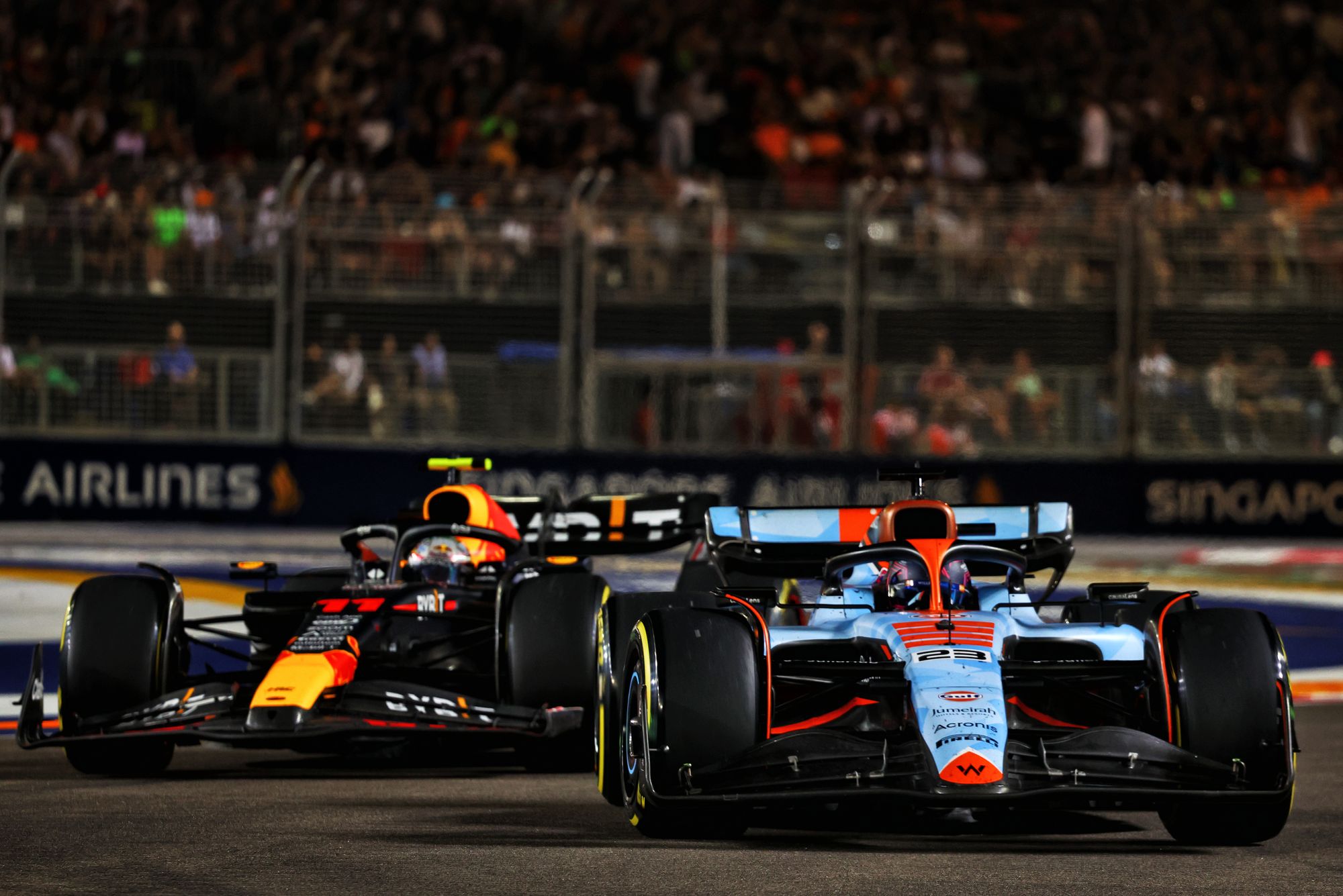 Well, if Red Bull opted for Alex Albon again he's still unlikely to properly challenge Verstappen even if he'd surely fare much better this time around.
McLaren's Lando Norris would be a good candidate to provide some competition but he's locked down as a McLaren driver until the end of 2025, likewise team-mate Oscar Piastri is tied down for a further year on top of that.
There are very few other drivers who could even have a hope of challenging Verstappen over a season - and none of those appear to be candidates for a future Red Bull drive.
So there's going to be a lack of intra-team competition for quite some time even if Red Bull looks outside of its own pool, maybe even for as long as until the end of Verstappen's mega-contract that expires in 2028.
And that's not a reflection on it being 'easy' for Verstappen but evidence of just how good a driver he is and how tough it would be to topple him within Red Bull.
Not for a while... but it will be closer
Glenn Freeman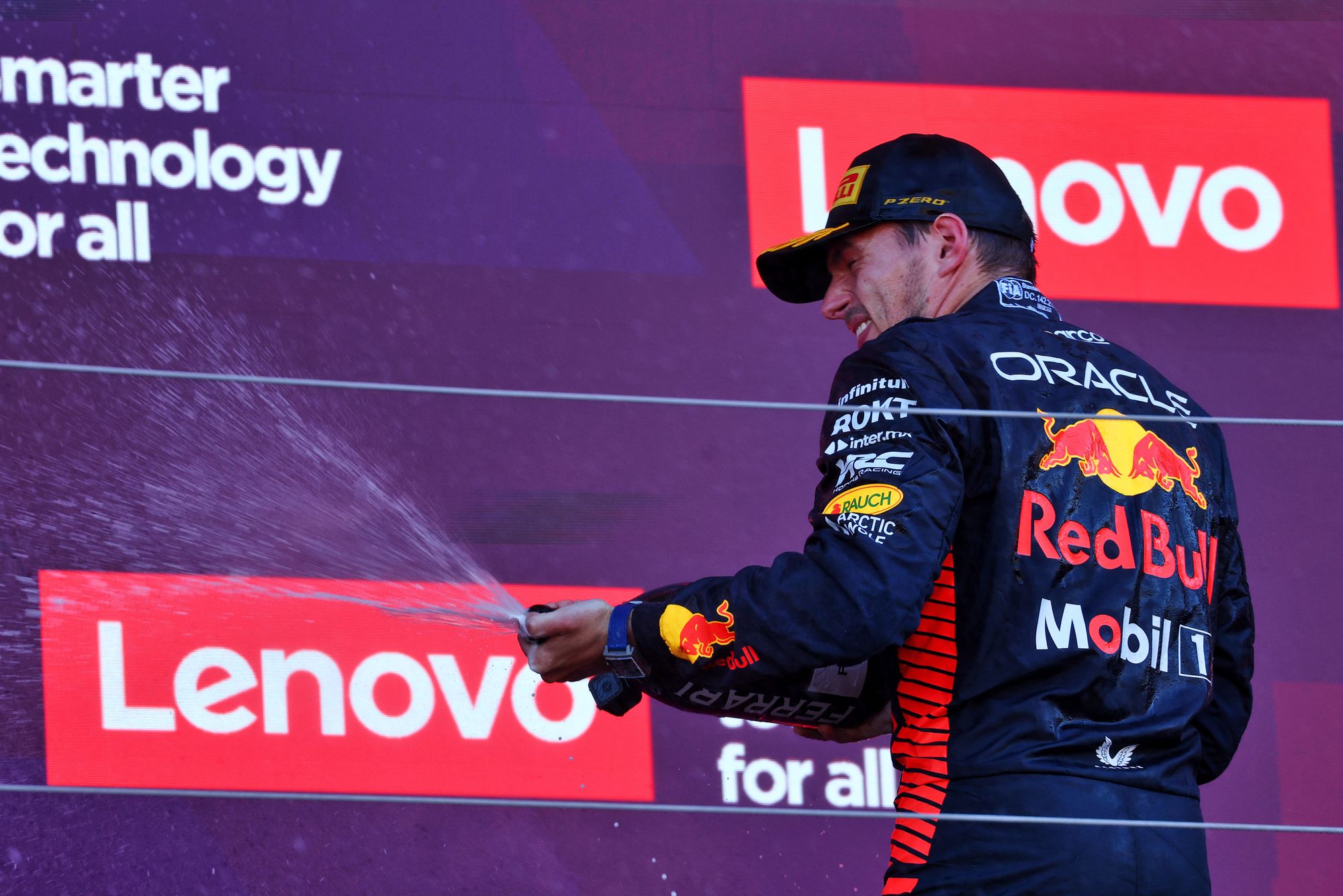 There's very little evidence to suggest Verstappen will face a stiff challenge for the championship during the rest of this rules cycle, so he probably has one hand on the 2024 and 2025 titles already.
While Ferrari and Mercedes are making the right noises about realising where they've gone wrong, the ground they need to make up is significant.
McLaren's turnaround this year has been phenomenal, but to expect it to be ready to fight for a title next year feels a bit too soon.
And Red Bull won't stand still, so the goalposts will keep moving.
But, the law of diminishing returns always kicks in during a rules cycle… eventually.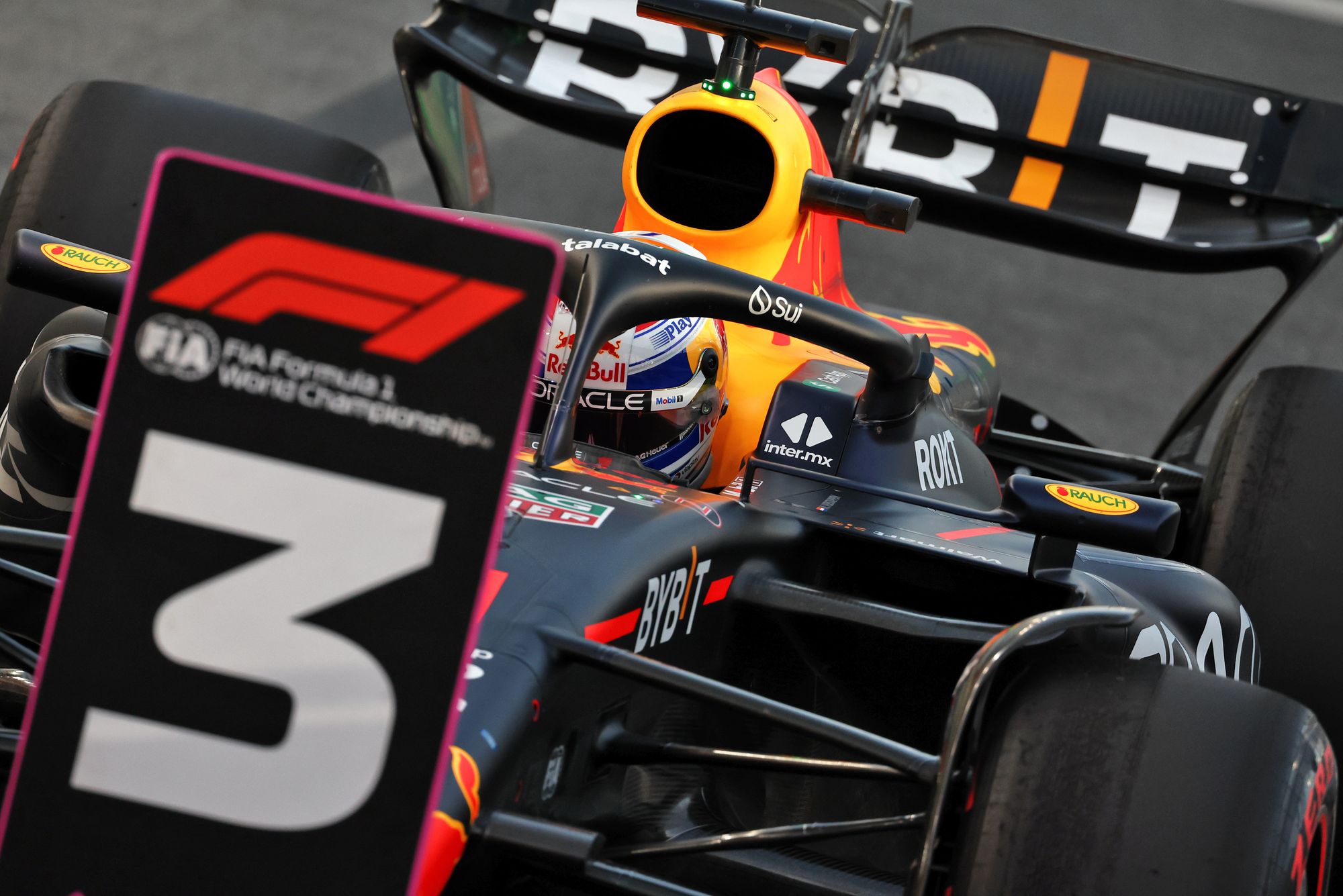 So while I don't expect Verstappen to lose a championship before 2026 at the earliest, I also don't think he and Red Bull will sustain this level of dominance.
We should at least start to see the race wins shared around a bit from next year onwards.
Rivals have more room for gains
Ben Anderson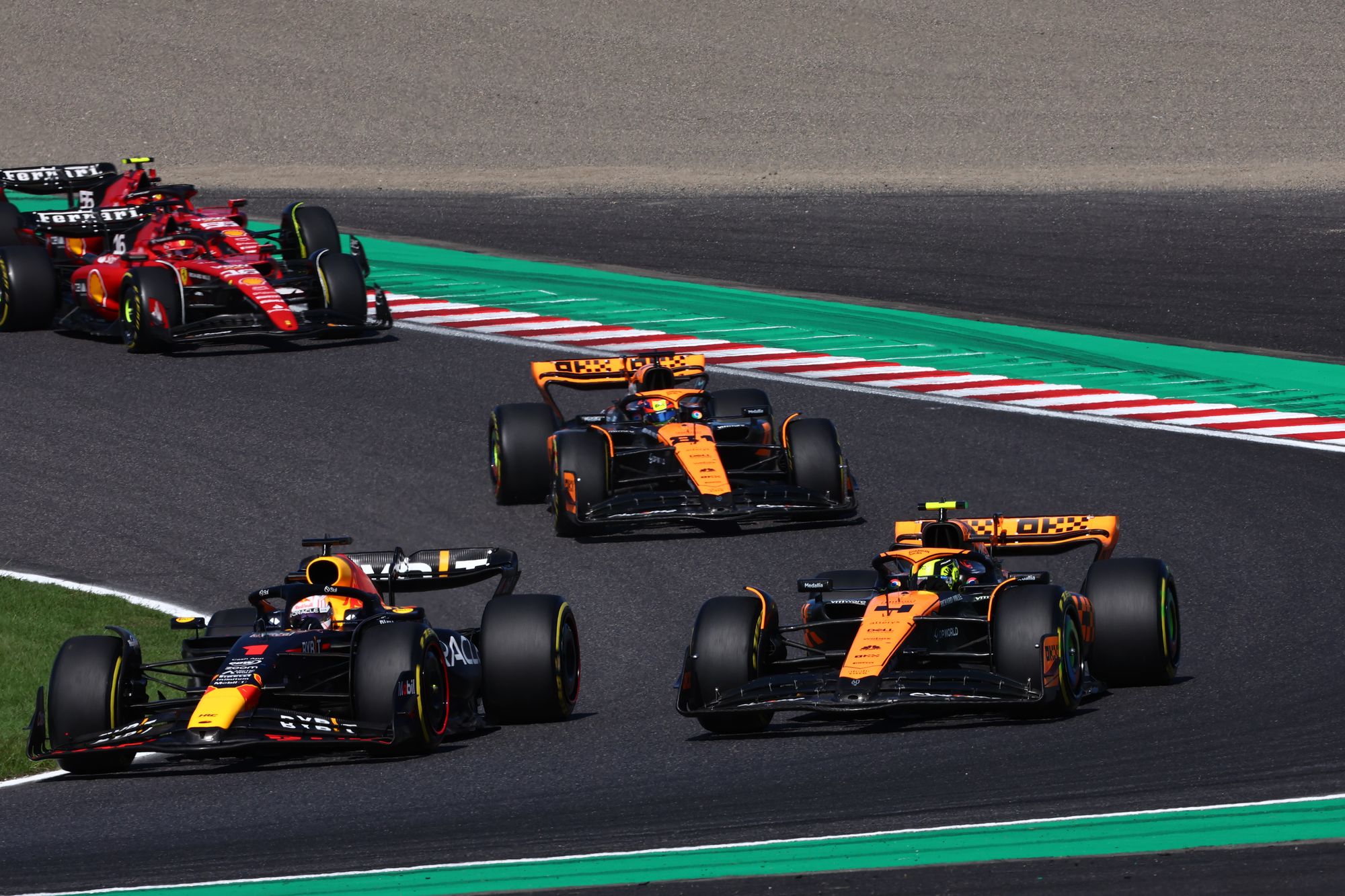 The answer to this all depends on what Mercedes and Ferrari do over the winter of this year to be ready for 2024 - and whether McLaren's incredible progress since the middle of 2023 can continue to a point where impressive qualifying form on medium/high-speed tracks can be converted into race victories.
It also depends on what other clever things Red Bull can do with a platform that is already more mature along its development path than these other teams.
In theory, Ferrari and Mercedes have huge gains to make in short order next season - if they've properly understood the limitations of their current cars and can create the correct baseline to make rapid progress next year.
Perhaps then Verstappen will find 2024 much harder than 2023, and Perez will need to up his game significantly to ensure any damage these three teams inflict is limited.
I expect in the best-case scenario for F1 in terms of competition, Verstappen still wins in 2024 but it's much harder-fought than the past two championships.
Then in 2025, as the Red Bull concept perhaps gets much closer to the limit of its development potential, the others make more gains and the whole thing closes up further - and maybe Verstappen is toppled.
Maybe Red Bull will still be too far ahead and need to be hamstrung a bit - as Mercedes was in the weird COVID carryover season of 2021 - for that kind of epic battle to happen again.
But it all ultimately depends on that depth of technical understanding and development potential.
If Ferrari, Mercedes, McLaren and Aston Martin misfire again, or run out of development potential too soon with the trajectories they're now on, then Verstappen will probably walk away with the next two championships and we will likely have to wait until at least 2026 for a proper challenger to emerge.
2021 SEEMED UNLIKELY IN 2020
Matt Beer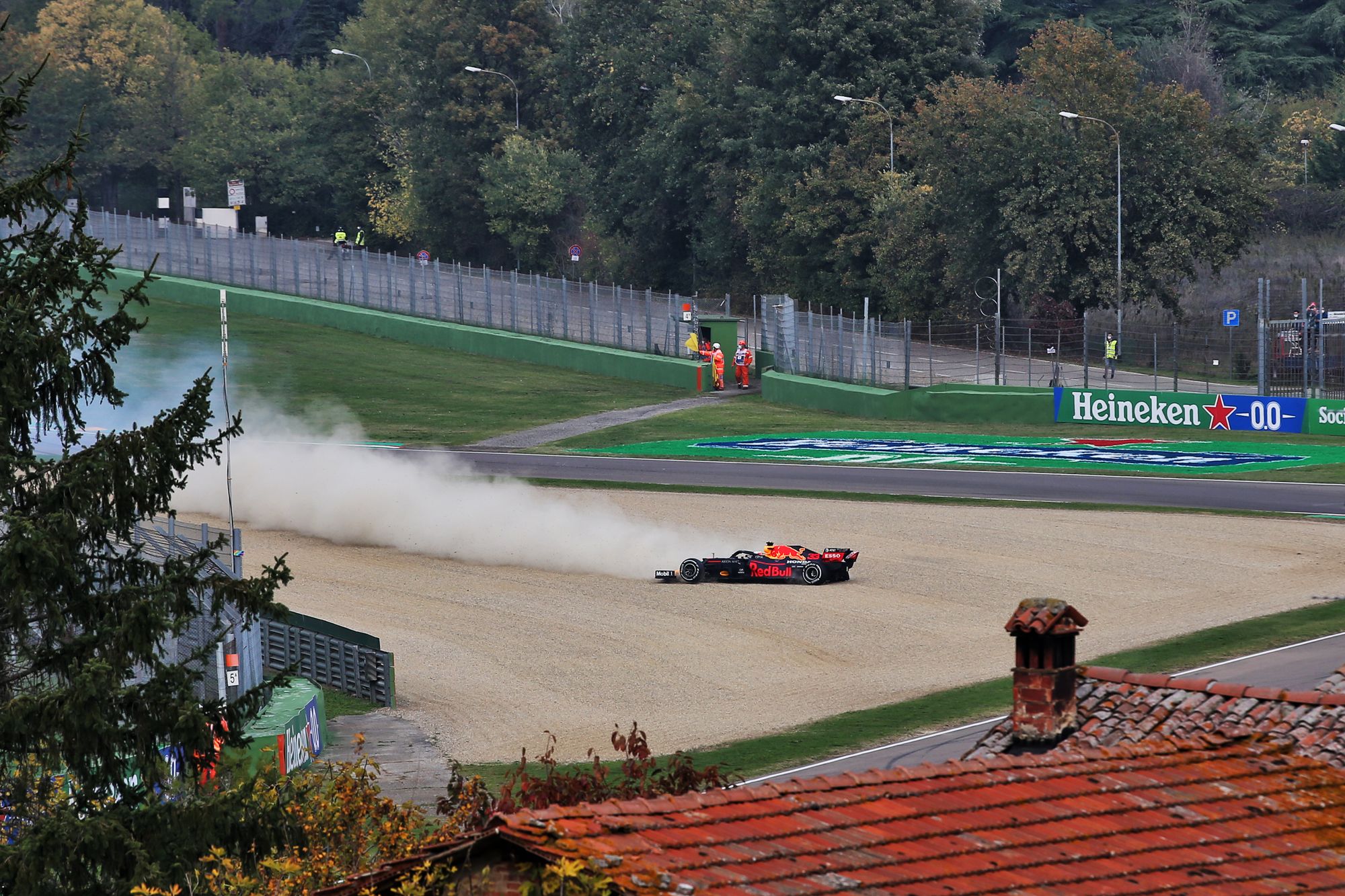 There's nothing on the horizon right now to suggest that F1 2024, or even 2025, will look that different to F1 2023.
But I felt much the same about 2021 as 2020 ended, and look how that turned out.
Though there was just enough of a technical rule tweak over that winter to unsettle Mercedes and there's nothing like that planned this winter, I still feel that it's been hard to foresee a dominant era ending until it actually does.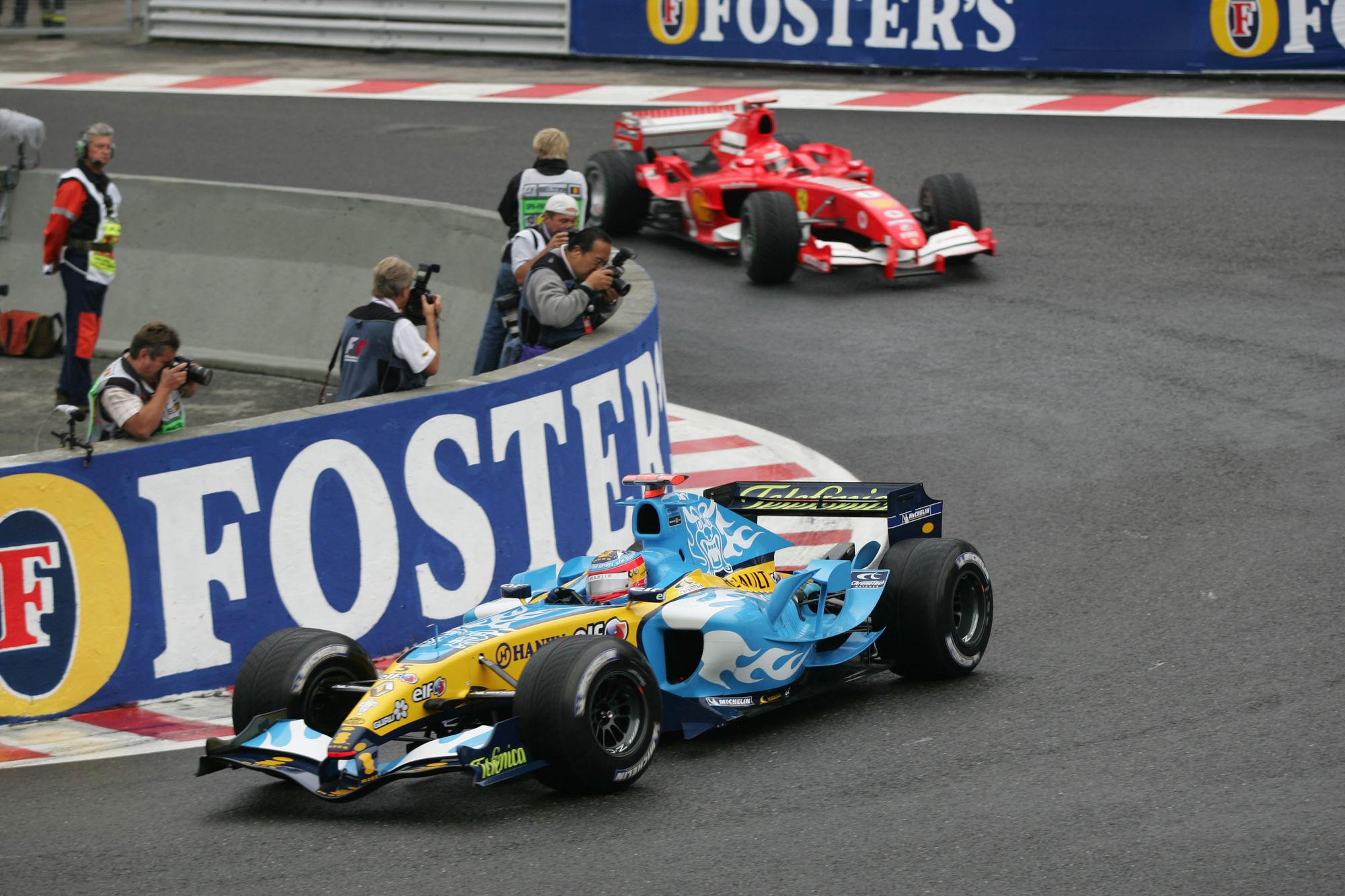 Yes it usually takes a significant rule change (think whole-race tyres stunting Ferrari in 2005 or the dawn of hybrids sinking Red Bull-Renault in 2014), but how often do we start an F1 season assuming the narrative of the previous one will carry over and then find ourselves surprised?
With McLaren rising, Ferrari stabilising and Mercedes historically too good to keep getting it wrong, it still feels like it wouldn't take too much of a stumble from Red Bull to shake things up.
Not that there's anything wrong with Verstappen/Red Bull domination. It's fully deserved. But whoever deposes Red Bull, I'll be as glad as the narrative change when it comes as I was in 2005, 2014 and 2021.
Let's appreciate it while it lasts
Jack Benyon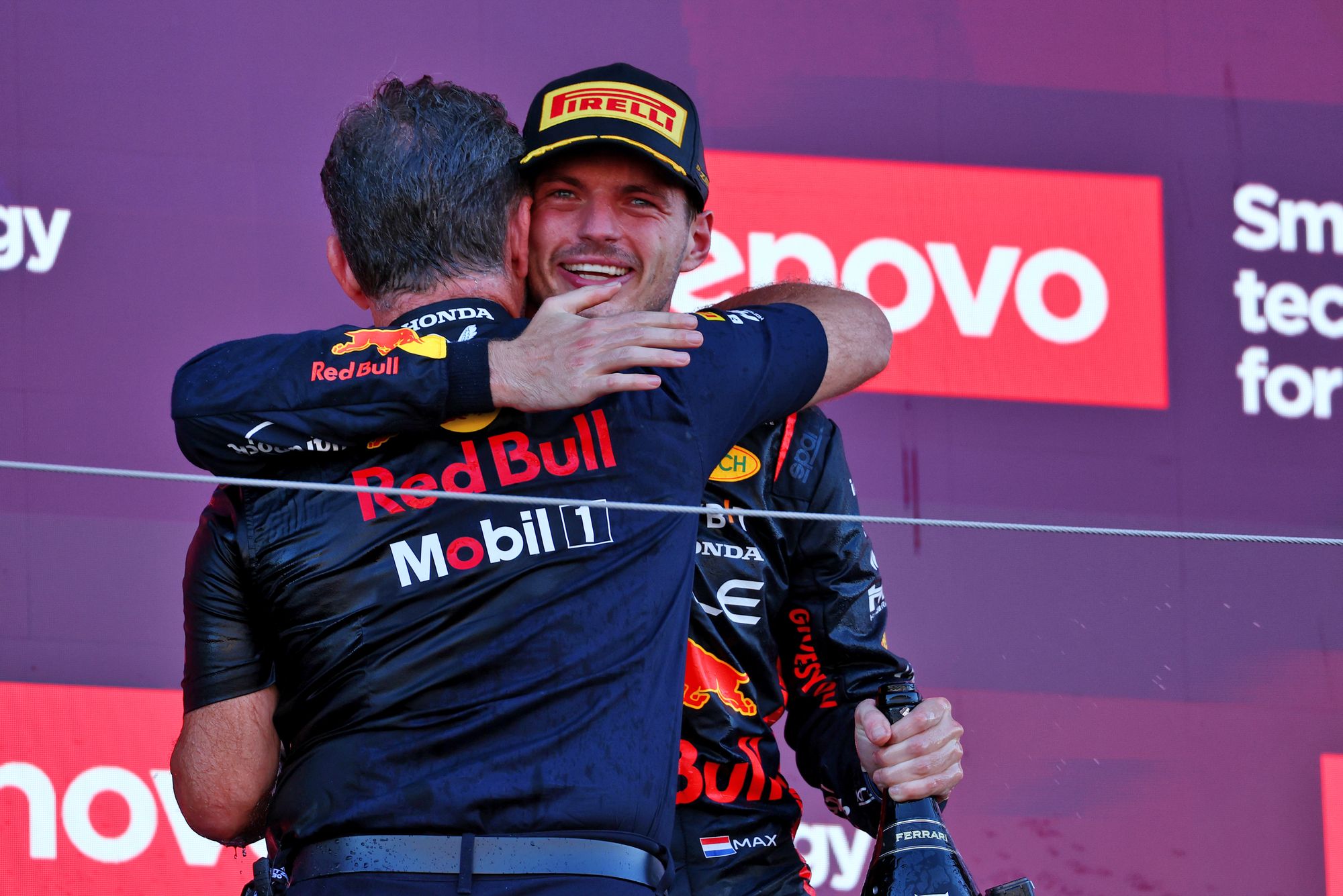 To me, it doesn't look like Verstappen's reign will come to an end any time soon as Red Bull's major rivals have plenty of sorting out to do.
So, just enjoy it!
In a perfect world, of course, major sporting championships are played out via close rivalries. But those are rare in modern F1, and a close second is seeing the combination of an absolutely elite athlete and team working in harmony to reach something resembling perfection.
After all, you know that in 20 years' time, everyone will be talking about how amazing and impressive Verstappen was in this moment. Why shouldn't we enjoy it now, too?
It's time for everyone to appreciate what we are witnessing: greatness.