Formula 1 is merciless to many drivers who spend most of their life winning, or fighting to win, then must adjust to a world in which that becomes all-but-impossible.
Midfielders and backmarkers stick around F1 as long as possible out of hope, rather than expectation, that an opportunity will arise to change their new reality, in which they don't get credit for how good they really are and they lose sight of what motivated them since childhood.
Marcus Ericsson's first IndyCar win doesn't herald him as a lost F1 world champion but, like his fellow ex-F1 driver Romain Grosjean's IndyCar pole earlier this year, or Kevin Magnussen's IMSA exploits, it's nothing short of joyous to see hard-working, quick people – who are also good guys – finally hit the front again.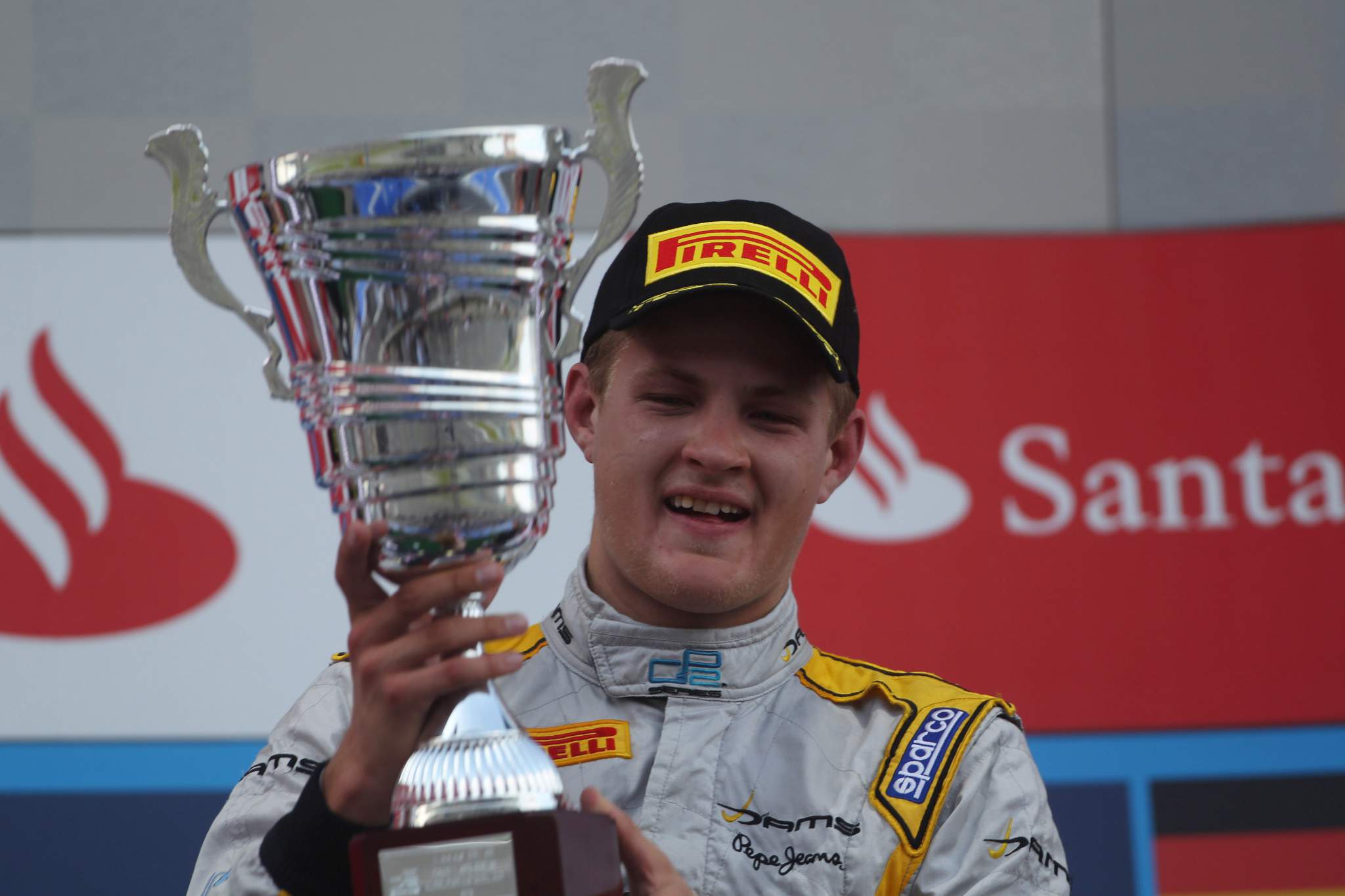 "Going through the junior categories, trying to get to F1, I was winning races pretty much every year," Ericsson says.
"It was something that you were used to and targeting. Then, when you reach the top level, like I did in 2014 to F1, in smaller teams that didn't have the resources to compete for wins, drivers forget that feeling to fight for wins.
"It was not until I went to IndyCar how much I missed that feeling to go into a weekend and have the mindset to try and win and beat everyone. That's something I've really enjoyed here.
"I've worked very hard to try and learn as much as I can. I have some great team-mates to work from and that's helped me a lot.
"To win in IndyCar is one of the toughest things you can do. You don't only need to be fast, you need to do all the things right, you need to have the team behind you, the pitstop strategy, and set-up. It's a tough series to win in so it means a lot.
"I miss this feeling so much, it's crazy."
Ericsson had a decent shake at F1 in terms of longevity: 97 starts across five seasons.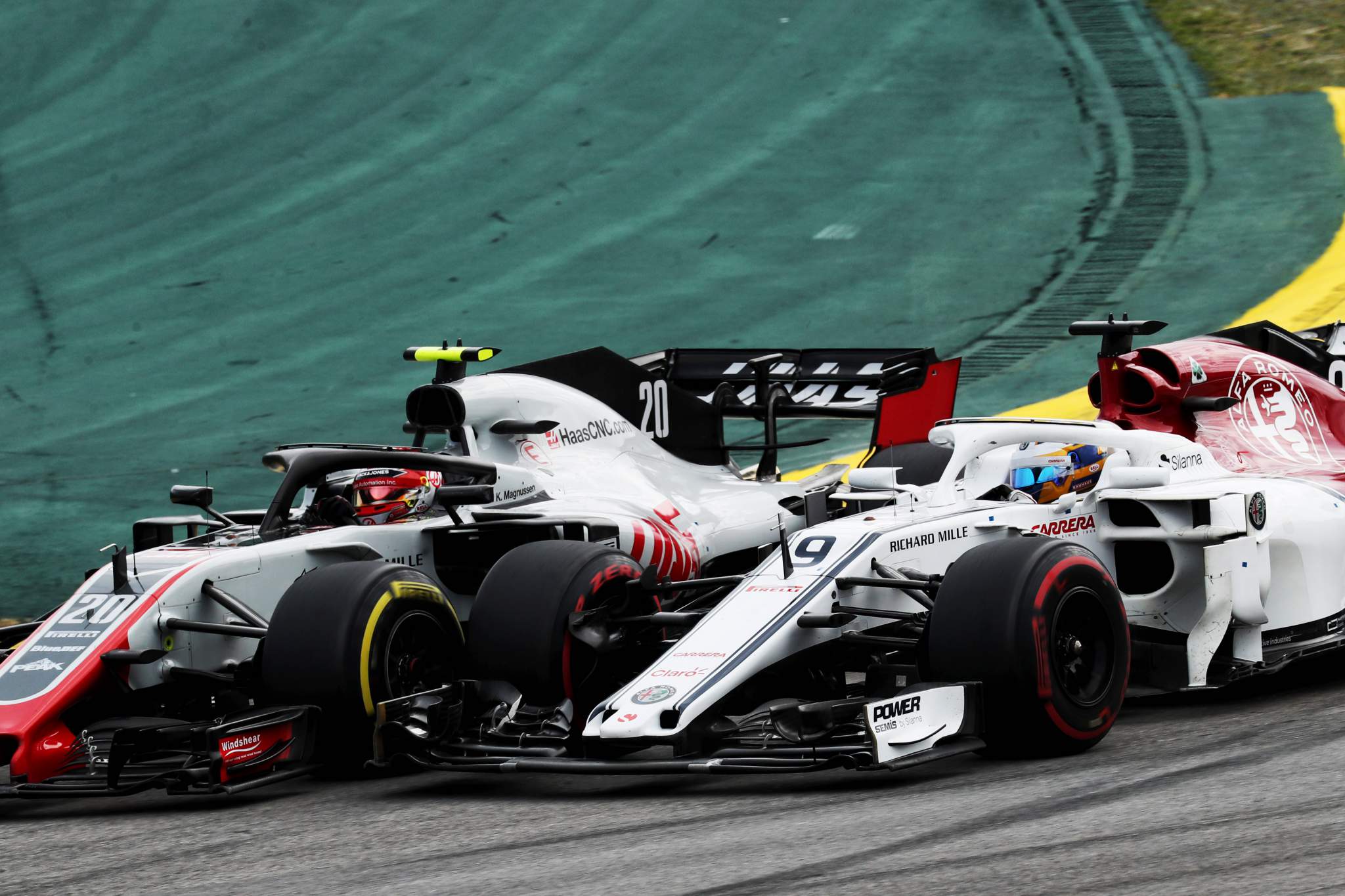 But as he points out the material was lacking, and while it's fair to conclude Ericsson didn't shine in the brief windows he had during a frustrating F1 career, there's a reason Daniel Ricciardo named him as one of the most underrated drivers he raced in F1.
Ericsson's rookie season came with the dreadful 2014 Caterham-Renault package, then joined Sauber when that team was an absolute mess.
Who can forget the driver contract shenanigans, featuring Giedo van der Garden, at the 2015 season opener?
That year's car was at least strong, though, and Ericsson scored points five times. Then Sauber took a horrible step back in 2016 amid a financial crisis and even with new ownership, the 2017 season was a write-off with a year-old Ferrari engine.
All this time Ericsson was also battling a weight disadvantage given his height, with Ricciardo noting that his speed was "definitely there" and he was "no Sunday driver".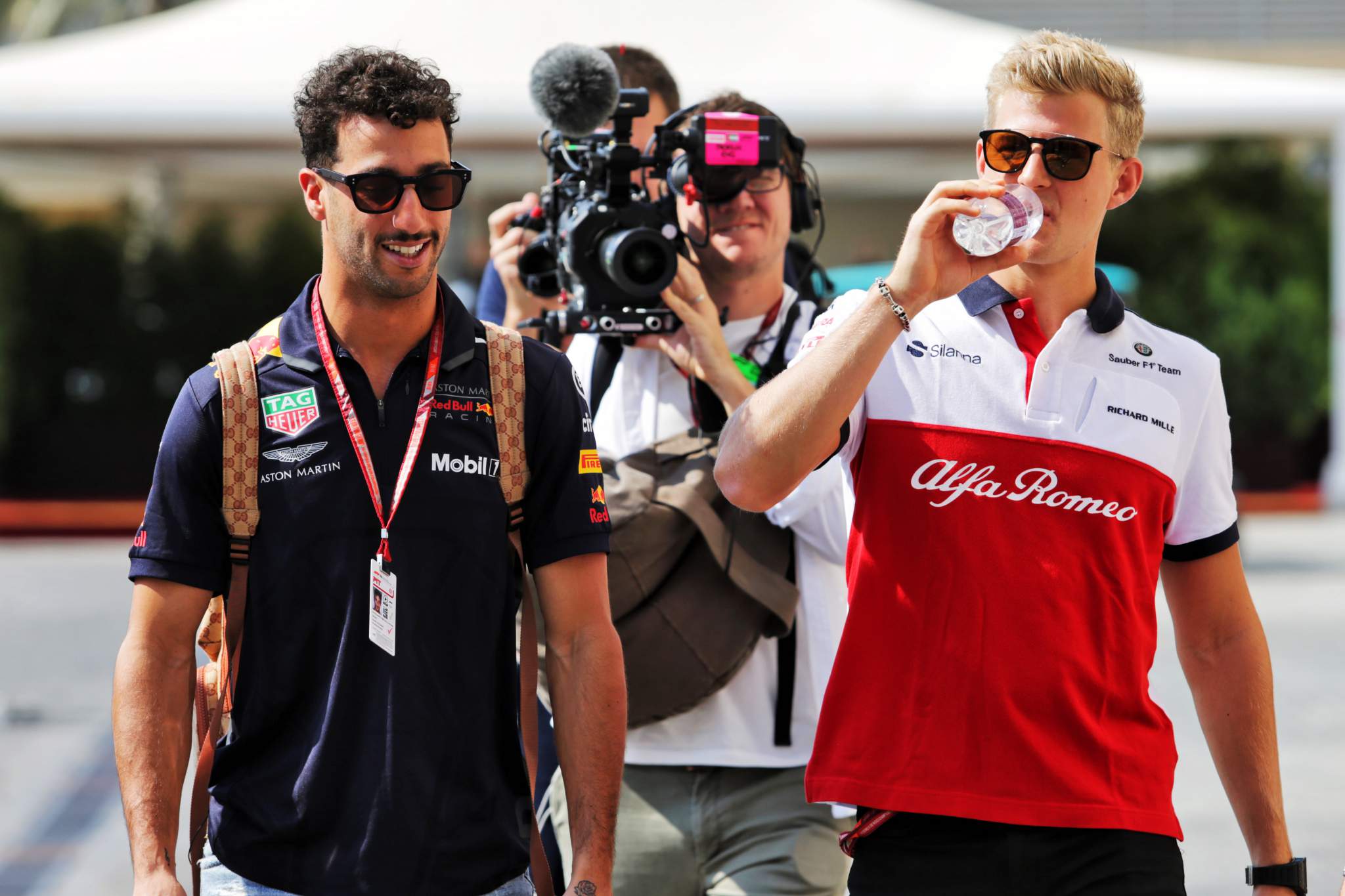 Sauber started 2018 poorly but Ericsson initially had the measure of a rookie named Charles Leclerc until, as history attests, Leclerc found his feet and pieced together an almighty debut season that earned him a Ferrari move.
That always seemed like a no-win situation for Ericsson, up against a highly-rated newcomer and Ferrari protege in a Ferrari-affiliated team.
Losing to a rookie probably solidified his reputation in the eyes of many as someone who didn't deserve any more time in F1 – even if, as Ricciardo pointed out, his defeat came at the hands of an "absolute top-tier driver".
So, Ericsson turned to IndyCar. And he has grafted ever since. First with Schmidt Peterson, a rookie season that featured a first podium finish since 2013, and then orchestrating a move to the powerhouse Ganassi team.
Ericsson's immediate comfort on ovals in particular is a testament to his speed and the effort put into acclimatising to a very different way of racing. But the switch didn't exactly bring an immediate change in form as Ericsson was still, for the most part, quite a way from being a frontrunner.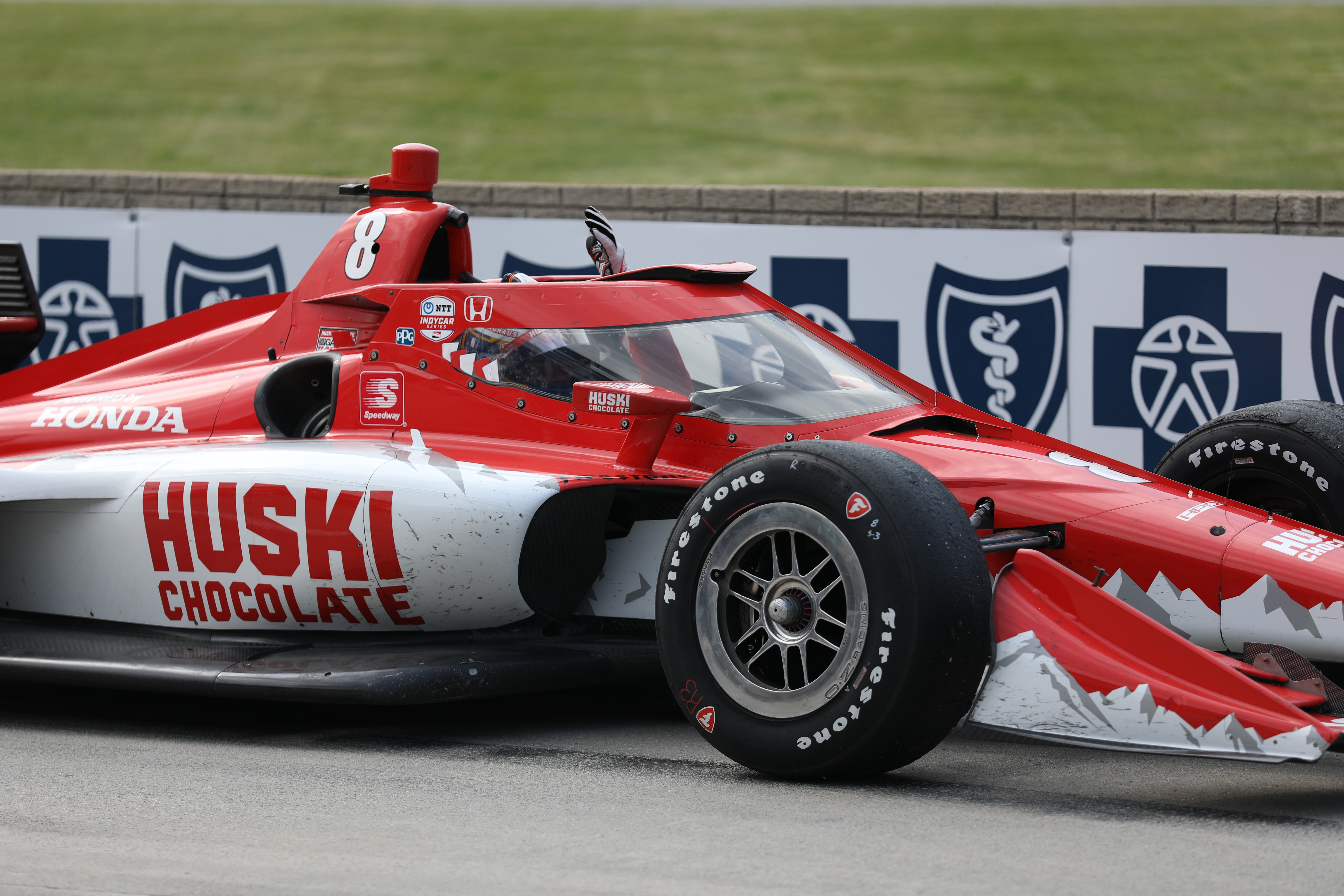 It probably looked like the same story from the outside. Inside, his situation was night-and-day different.
"It's a huge relief," Ericsson says of finally winning. "I came over here after five years of F1, and one of the big goals was to win races again.
"In F1, I was in smaller teams, where there was not any chance realistically to win a race, so that was the big thing, to have that opportunity again."
That has been an incredible source of motivation for Ericsson, who it should be said still has his own weaknesses: qualifying form was his biggest in his second IndyCar season with just four top-10 starts.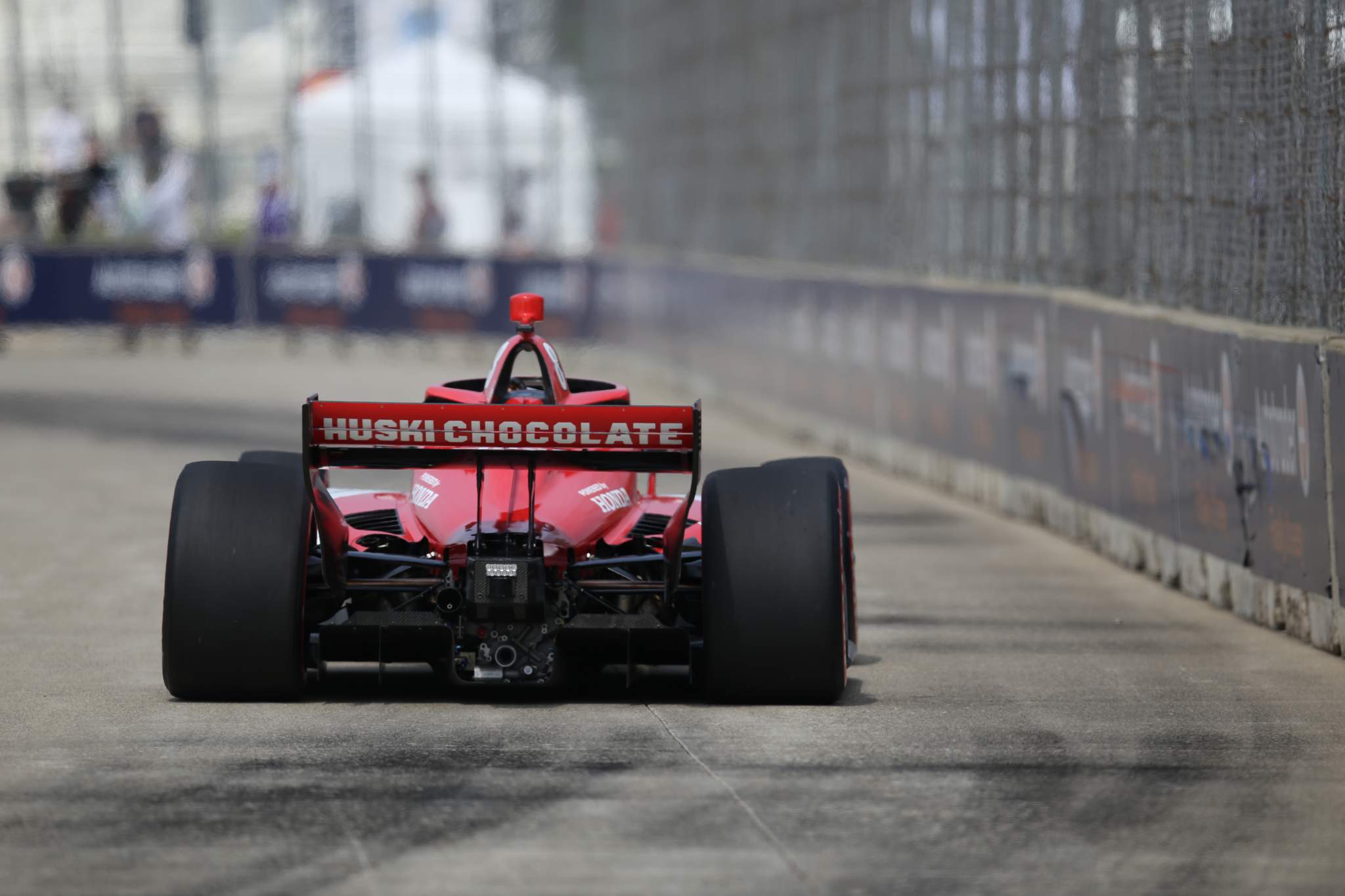 But he has also suffered from Ganassi having to expand to accommodate him. A whole new team was formed around him and at times Ericsson has paid for the inexperience (as a collective, if not individually among the team members) in the #8 operation.
Keeping his core group of personnel was important to Ericsson for his second full year with Ganassi and while there have still been some operational errors, he has felt himself on an upwards curve.
"I got the podium in Detroit two years ago but apart from that, there have been some good performances but not that first win," he says.
"Going into this year, I felt like I really got used to the series, to the cars, to the tracks, I felt like one of the biggest things for me coming into this year was to get that first win out of the way."
As factors outside his control have cost him a few good results since the start of 2020, it's impossible to begrudge him the slices of fortune that set up his breakthrough win.
Qualifying was an issue again but IndyCar affords a bit more opportunity than F1 for those starting further back. Especially as drivers can help make their own luck through strategy by doing what Ericsson did and extend a tricky first stint much longer than many others.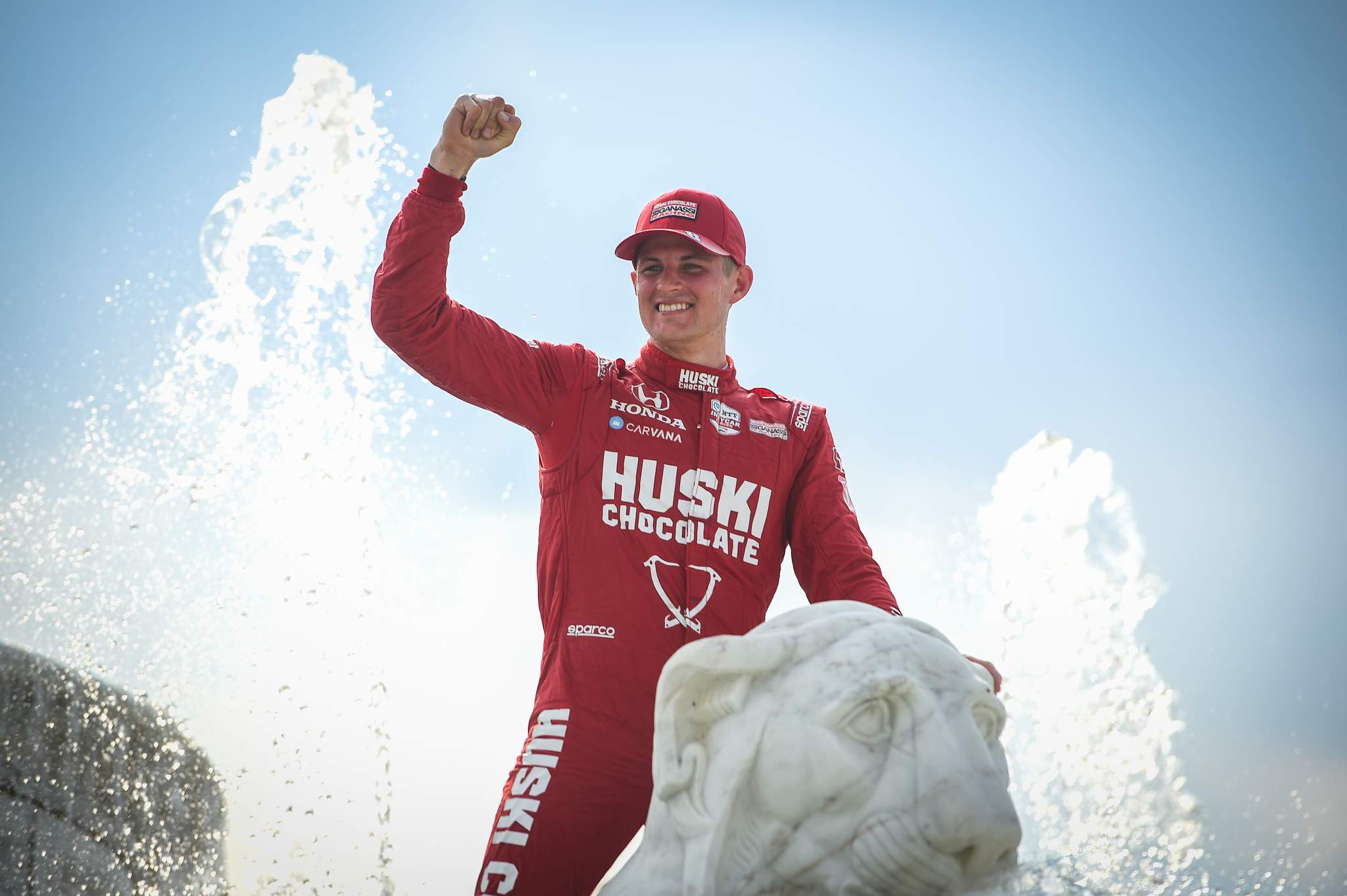 That put him in position to benefit from the red flag for countryman Felix Rosenqvist's massive crash, and after rising to second he was the primary beneficiary when race leader Will Power's car failed to restart at the end following a second red flag.
Nailing the restart then gave Ericsson a clear run to the flag for his first win since his final GP2 season in 2013.
"This is the day I've been working eight years to have," Ericsson says.
"I had some bad luck these past couple of years, but today all that time, the first red flag was good for me, the second was lucky.
"But also, we performed, we were fast, we did everything right with the pitstops, made passes, overtook people.
"Yes, we had some luck, but we also delivered. I feel bad for Will, but it was our day."
Ericsson has kept his chin up during some frustrating moments of misfortune and has said he's never wanted to blame bad luck for his troubles. It's just been impossible to ignore as it has been quite a significant factor in his overall performance – again, 17th and 12th in the final standings from 2019 and 2020 aren't exactly the sort of results that scream 'F1 did this guy dirty'.
But as is often the case beyond a select few ultra-successful people in elite sport, the situation is far more complex than simply glancing at a result sheet or the championship standings and drawing a definitive conclusion.
Those basic reference points are becoming a little kinder to Ericsson. He has 'race winner' on his CV, and his Detroit win moved him to seventh in the standings. But it's more significant that he feels like he belongs in IndyCar, is a serious fixture in a competitive series – and, best of all, he's rediscovered a lost joy.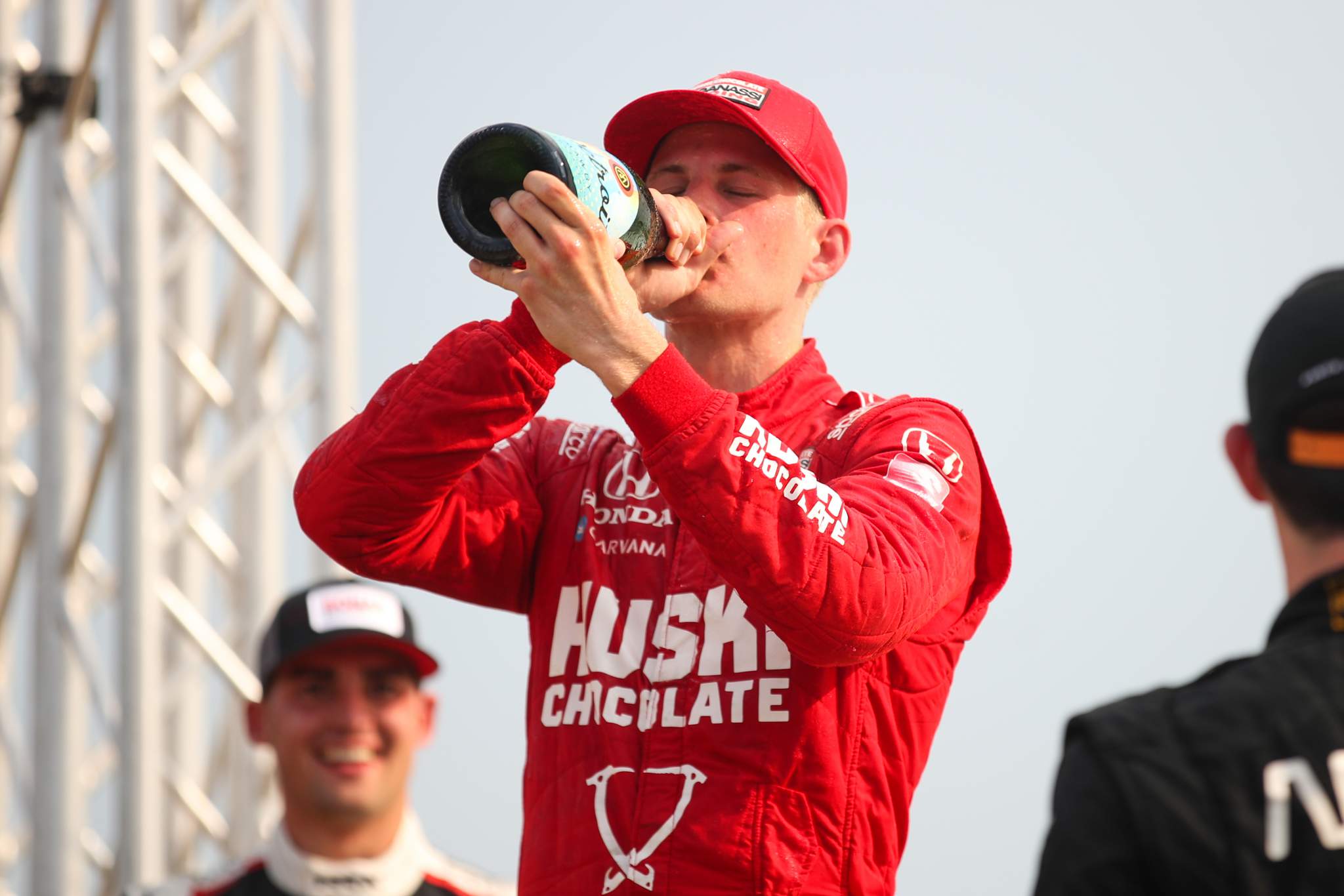 "The thing I've felt this year from the whole #8 team is that we've been strong everywhere," he says.
"We've been in the mix, in the top 10, top eight at pretty much every track that we've been to. We've had some bad luck that has taken away some results from us. But we've been there every single weekend.
"If you continue to believe in what you're doing, continue to work hard, sooner or later your day is going to come.
"I did believe that this year we were going to get that first win. And obviously, it feels great to get it now."