The sim racers exerted their dominance in the virtual world during The Race All-Star Esports Battle on Sunday, with rFactor 2 specialist Jernej Simoncic winning the final and $4000 from the $10,000 prize fund.
For those who missed the live stream you can watch it back in full over on The Race's YouTube channel.
Many of the huge audience who tuned in across multiple channels were new to Esports and checking the event out in the absence of the likes of Formula 1's Australian Grand Prix and IndyCar's season-opener, so would've been particularly interested in how the well-known names from the 'real' racing world fared.
So here's a full driver-by-driver rundown of their fortunes:
Devlin DeFrancesco
The Formula 3 driver started the Group 1 heat in 12th having not set a lap time, and then technical issues seemed to hamper his race start as he fell 10 seconds behind the next driver up almost within half a lap. He did recover to finish in 11th, beating both Montoyas, but still failed to qualify for the final.
Simon Pagenaud
Last year's Indianapolis 500 winner started the Group 1 race in 10th but had a remarkable first lap in which moved up to sixth and attempted an overtake on the charging Jimmy Broadbent. But an incident in which Pagenaud was unsighted sent him down the order and he ended up finishing the race in the exact position he started.
Sebastian Montoya
The son of Monaco Grand Prix and Indy 500 winner Juan Pablo started the race in the shadow of his father but only narrowly avoided qualifying for the final.
Having started at the back, he took advantage of several collisions up the road to find himself eighth and the final spot needed to go to the final.
However, he was under persistent pressure from Neel Jani behind him and in a desperate bid to keep his position, Montoya outbraked himself for the Turn 7 hairpin and went out into the gravel. Still, not bad considering he started the race in last.
Big battle for the last spot for the final. Top 8 go through. @sebasmontoya58 v @neeljani in "The Race All-Star Esports Battle".

💻 Watch on YouTube at: https://t.co/iyl940F3Mo pic.twitter.com/gXqu1CAA4g

— The Race (@wearetherace) March 15, 2020
Juan Pablo Montoya
Many expected great things from Montoya Sr, given his recent win in the Miami's Fastest Gamer competition. He qualified down in ninth, but quickly fought his way up to sixth and was looking certain to qualify for the final. Then the second-lap crash between Antonio Felix da Costa and Broadbent caught out the former F1 driver as he smashed into the side of a spinning da Costa, and that cost him any hope of a run in the final.
Charlie Eastwood
There's unfortunately very little to say about the factory Aston Martin driver's race. His single lap pace put him just inside the top eight, but he lost his spot in the group that would've qualified for the final down into Turn 1 and never reclaimed it. He fell down to 11th but quietly rose up to ninth, just one place from making the final race but around six seconds behind eighth-placed Neel Jani.
Paul O'Neill
The British Touring Car veteran was a last-minute addition and a wildcard in the tricky Group 2 race, which was full of sim racing pros. His relative lack of pace was totally understandable, especially given the stiff competition he was up against. In qualifying he was 1.8 seconds slower than the next-quickest driver. His race pace was much more respectable but he still finished in 11th and only beat Ross Gunn and Wolfgang Reip, who were involved in a severe lap-one crash that sent Gunn flying into the air.
What an amazing experience to be part of!!! Cannot believe I got to "race" against theses total heroes!

Just shows what a pioneer @IamDarrenCox is and how switched on the boys and girls are @wearetherace.

Superb and thank you 🙏😘 https://t.co/rntCmrVGFH

— Paul O'Neill (@PaulONeill29) March 15, 2020
Ross Gunn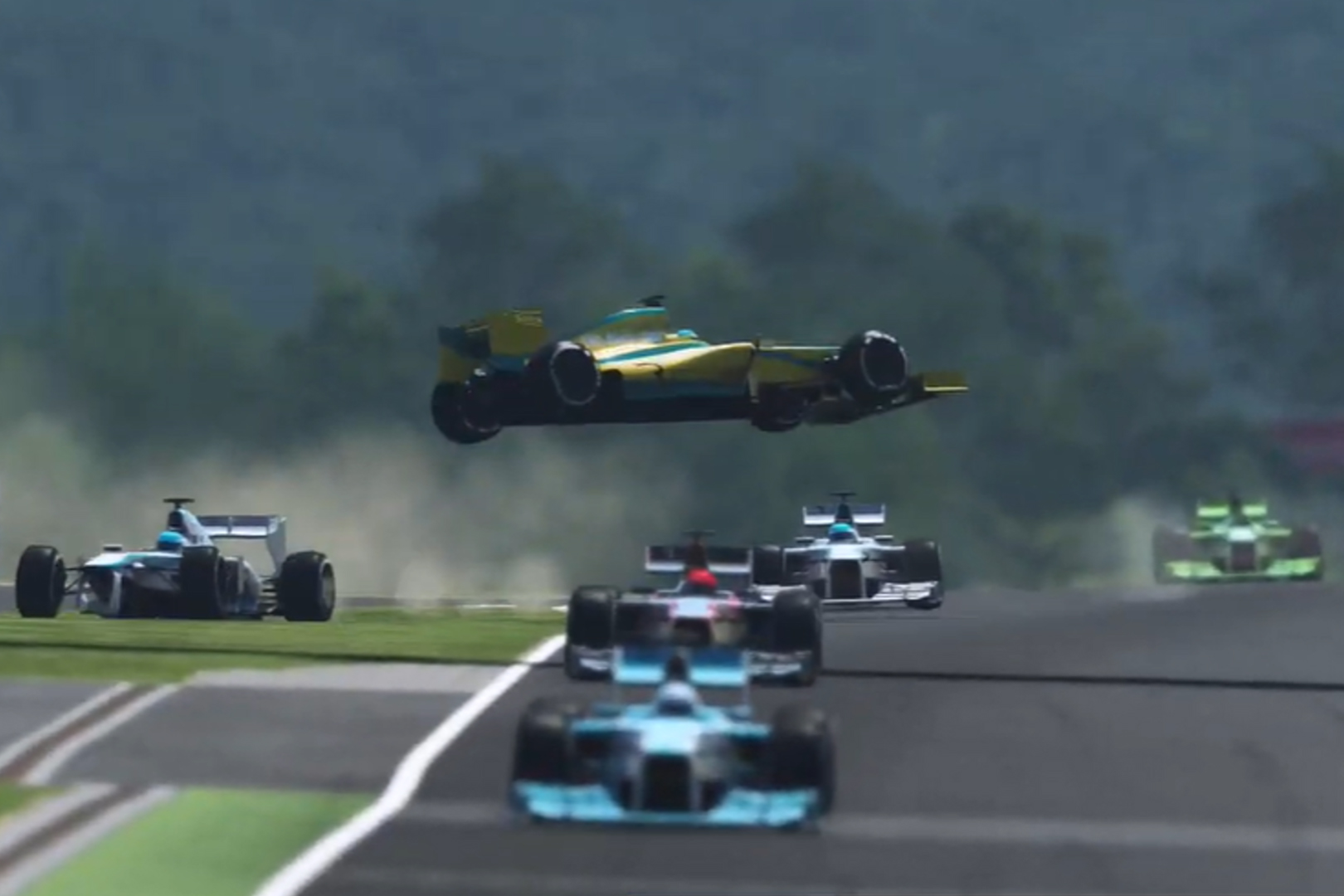 Gunn's running can be summed up by one huge accident in his group race. Having not set a lap time in qualifying and started the race from the back, the British GT champion had moved up to ninth, and only one place away from qualifying for the final.
However, he caught up to a slow-moving Pablo Lopez on the exit of the Schumacher Esses, hit the back of his car, lost control of his own and slid sideways into the middle of the circuit. From there he was smashed into by Wolfgang Reip, flew up into the air – and that signalled the end of both of their races.
Uh oh. This didn't work out so well for @RossGunnRacing! 😳 pic.twitter.com/XxxOiVl14v

— The Race (@wearetherace) March 15, 2020
Eduardo Barrichello
The son of former Ferrari F1 driver Rubens Barrichello, Eduardo narrowly qualified via the pro sim racer laden Group 2 but had a miserable run in the final. He started 23rd out of 24, then got caught up in the first-lap chaos and unfortunately had to retire early. A shame given his run in his first race.
Maximilian Gunther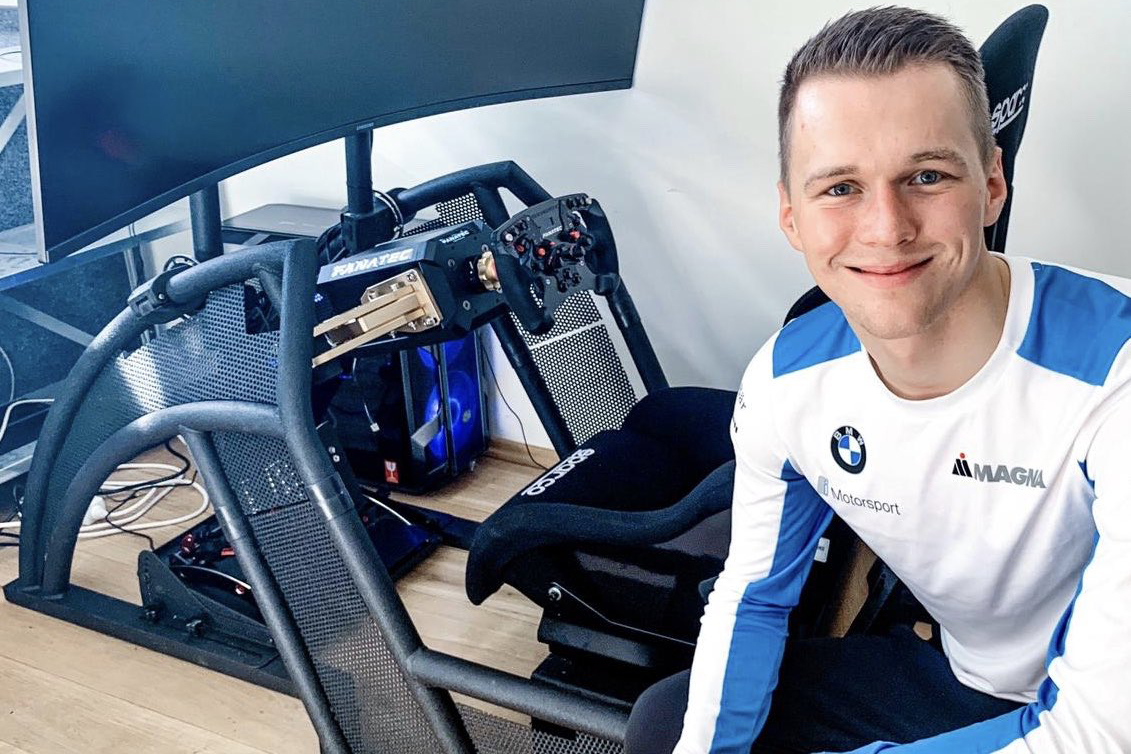 The BMW Formula E driver's speed wasn't a problem, but his wheel-to-wheel racecraft was. He qualified fourth in the Group 1 race and finished it in second. While he qualified for the final in 20th, he was lucky enough to avoid all the spins and make his way up to 11th within a few corners, before another crash up ahead promoted him into 10th.
He did a good job of keeping World's Fastest Gamer winner James Baldwin back for a while but once the Brit passed him Gunther pushed him off track heading into the first corner to get his 10th place back. In the following few laps he dropped a position to Jari Teien and then once Petar Brljak got past him, Gunther rear-ended Brljak around the second corner, sending both drivers spinning to the side of the circuit. Gunther finally finished the race in 22nd.
Ed Jones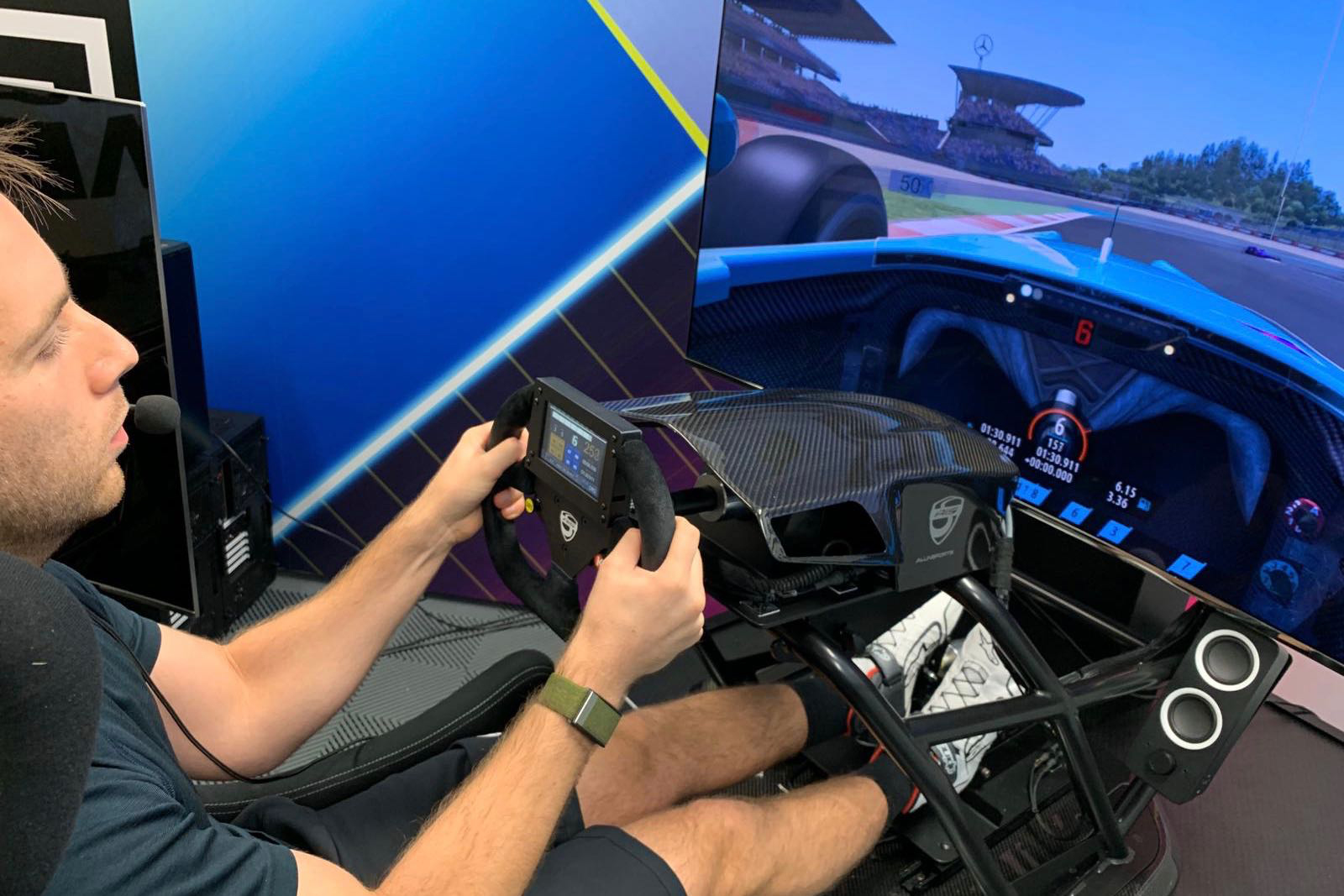 Former IndyCar regular and new DTM recruit Jones finished the group two race in sixth but unfortunately his pace wasn't quite of the calibre of the drivers in the grand final. He qualified in 18th, in the same rough area as most of the real world racers qualified, but spent the majority of the race running outside of the top 20. He finished the final in a lowly 21st, beating Gunther.
Neel Jani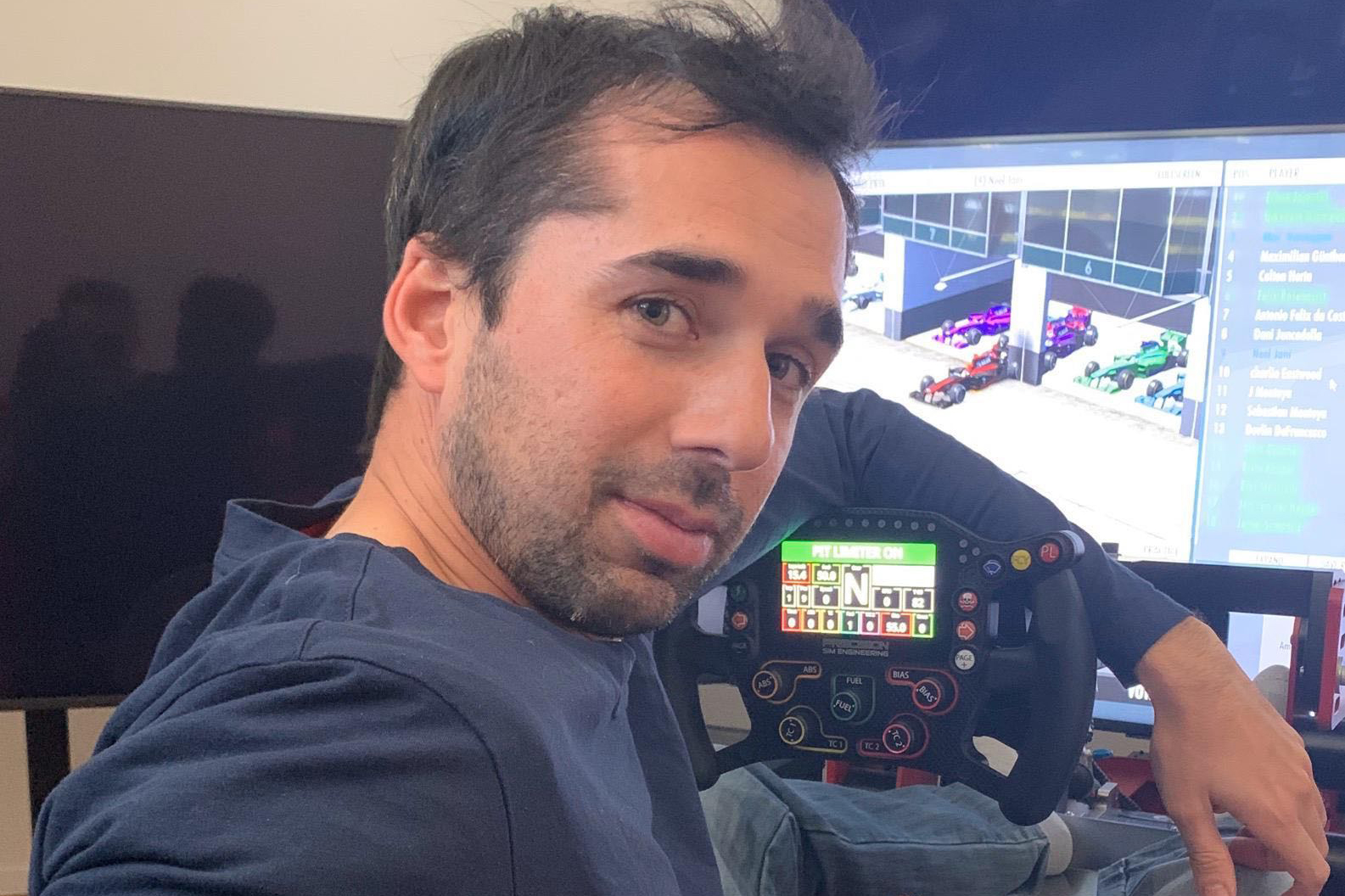 It's a similar story to Jones's race. Porsche Formula E driver Jani started the final in 24th and last and made up five places to finish in 19th. He did finish in between World's Fastest Gamer Baldwin and two time F1 Esports champion Brendon Leigh, though admittedly both did get caught up in some on-track chaos. To Jani's credit, he did qualify third in the Group 1 race and bested Sebastian Montoya to qualify for the final.
Dani Juncadella
A respectable 13th-place finish in the final, which was a gain of six positions from where he qualified. He's a testament to how well you can do by just staying out of trouble. A respectable but drama-less race from the ex-DTM driver, and it's fitting he beat Jani in the final since he did exactly that in the Group 1 race too.
Antonio Felix da Costa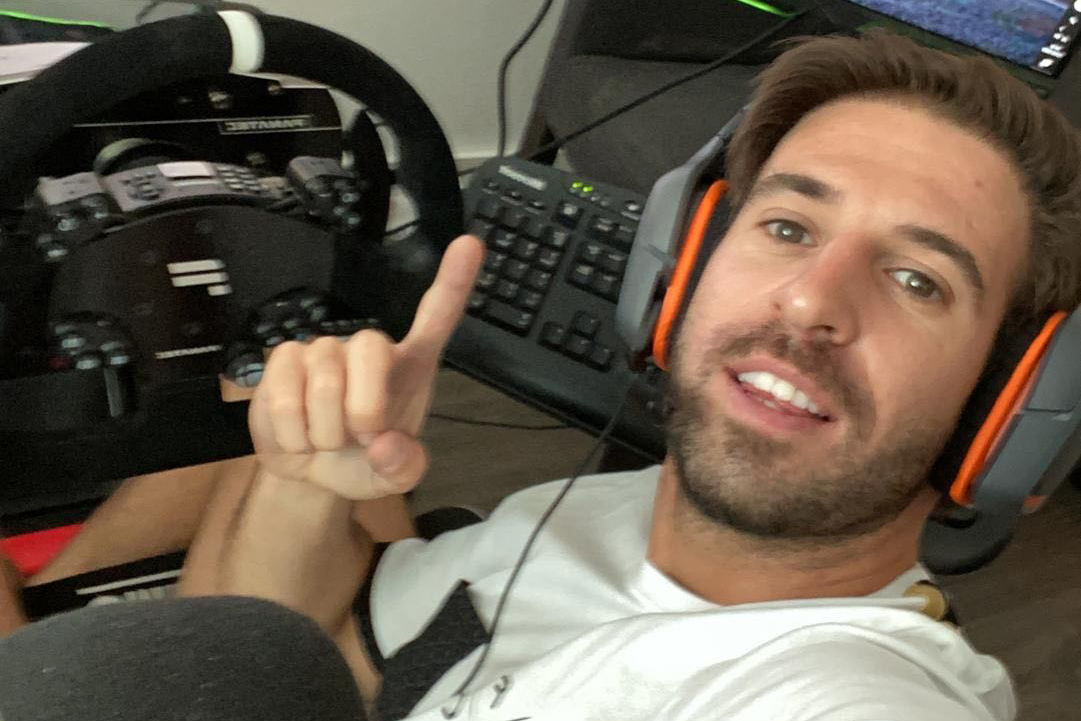 Lots of drivers lost out in the Turn 1 mess, including Max Verstappen, but da Costa benefitted hugely. Having started in 21st, he was running in 12th within half a lap. He dropped one position in the next 11 and a half laps and was one of the highest-finishing real world drivers in the final.
His run in the first group race was good until he ran wide on the exit of Turn 4, lost control of the rear on the astroturf and speared into the side of Broadbent, causing the pile-up that cost Juan Pablo Montoya a place in the final. Even despite that mistake he still finished that qualifying race in sixth.
Max Verstappen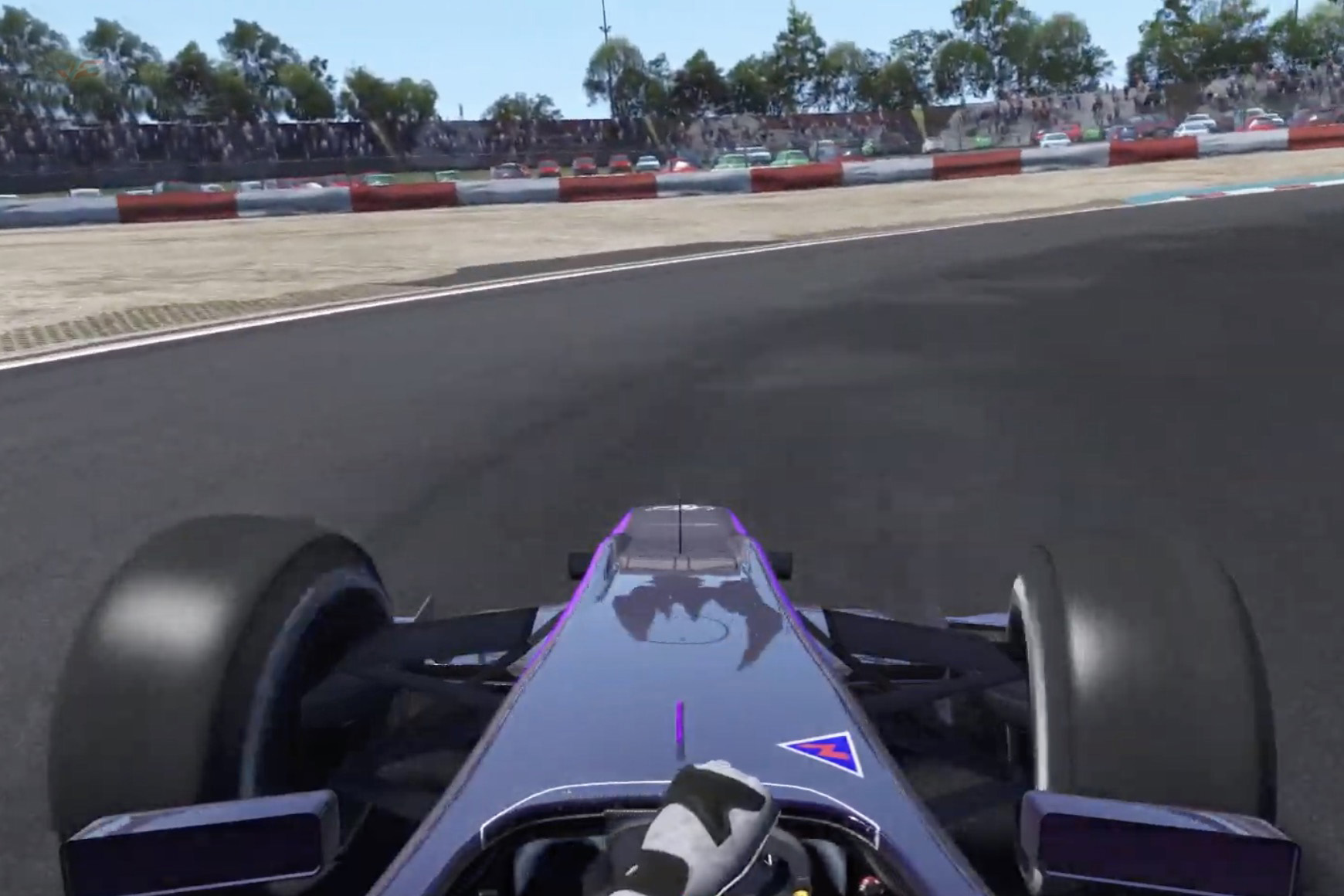 By far one of the most interesting drivers to talk about. He dominated the first group race, taking pole position and leading it from start to finish. He was the fastest real world driver in qualifying for the final as he started the race in ninth, beating big names in sim racing such as Kuba Brzezinski and Erhan Jajovski.
🇳🇱 MAXimum attack in heat 1 !@Max33Verstappen takes the win at "The Race All-Star Esports Battle".
Heat 2 up next.

💻 Are you watching on YouTube at: https://t.co/iyl940F3Mo pic.twitter.com/nz0s5fKc4l

— The Race (@wearetherace) March 15, 2020
He was unfortunately spun around on the apex of the first corner on the first lap, sending him down to 16th. He recovered and made up some places, spun again to send him down to 18th, yet still finished the race in 11th!
Colton Herta
The IndyCar driver was consistently up there with the best. Within two laps of the Group 1 race he passed a battling da Costa and Broadbent to move into third place, where he stayed.
He was one of the highest-qualifying real world drivers in the final, although he started down in 17th, yet avoided the first corner chaos to move up into 10th. Gunther was behind him for several laps but never got close enough to try to pass him. Perhaps the greatest compliment you can give Herta is that his race pace wasn't far off the leading sim racers, and there was just one higher-placed real world racer.
With three laps to go, @maxg_official is running in P11 while @ColtonHerta is ninth. Keep pushing!#BMWSIM #BMWSIMRacing @rFactor2 @wearetherace pic.twitter.com/ZecLVxppN0

— BMW Motorsport (@BMWMotorsport) March 15, 2020
Felix Rosenqvist
Herta's fellow 2019 IndyCar rookie Rosenqvist was the highest-finishing real world driver in the grand final and was only nine seconds away from race winner Simoncic. He qualified for the final in 12th, beating a number of pro sim racers.
Where Verstappen lost out at Turn 1, Rosenqvist gained and was running in eighth after only a couple of corners. Bono Huis passed him a short distance into the race, but staying out of trouble paid dividends one final time for the former Formula E and current IndyCar driver, as Marc Gassner outbraking himself and rear ending Jarl Teien allowed Rosenqvist up to seventh, which where he finished.
This Sunday The Race will be hosting two more sim races. One will be exclusively for real world racersб and the other – for professional sim racers.
You'll be able to watch the races as they happen live on The Race's YouTube channel.