Formula 1 world champion Lewis Hamilton made, then deleted, a strong statement on Wednesday.
Hamilton, posting a message on Instagram and Twitter, reacted with fairness, emotion, and depth to an inflammatory comment about how vocal he has been about racial discrimination.
But the comment – attributed to Red Bull motorsport advisor Dr Helmut Marko, who was then the subject of Hamilton's strongly-worded statement – turned out to be fictional. When this became known, Hamilton's statement was quickly deleted.
The origin of the misunderstanding has been put down as a social media hoax, which triggered an erroneous story that Hamilton read. The website that published the story has apologised and admitted the source was not broadcaster RTL as claimed, but a parody Twitter account. Hamilton has not commented since, nor Red Bull at all.
Until that changes the specific details are best not dwelled upon here, beyond acknowledging that Hamilton was saddened and offended when he thought his social media engagement on the subject of racial inequality could be interpreted as a "distraction".
Hamilton has been a powerful, consistent voice in recent weeks since first emerging incensed with what he perceived to be silence on the Black Lives Matter movement bordering on ignorance to the wider issue of discrimination.
He has shared reading material and other resources, commented on the protests in the UK that included the statue of a slave-trader being torn down, and criticised the government about its handling of the COVID-19 pandemic.
There has never been any doubt that this was Hamilton speaking honestly and emotionally on serious issues, rather than with the invisible shield of a carefully worded PR message.
Hamilton has usually not fired from the hip, either. It has been careful and considered. In doing so he has reinforced his position as F1's leading man off-track as well as the benchmark on it.
His message on Wednesday morning was more severe because it had a single person (and by association a team/organisation) on the receiving end. But it was not just a soundbite designed to deliver a quick punch and move on.
Hamilton being caught out by an inaccurate article is a reminder to him, and all of us, of the importance of the authenticity of information. Particularly around such a sensitive and important topic.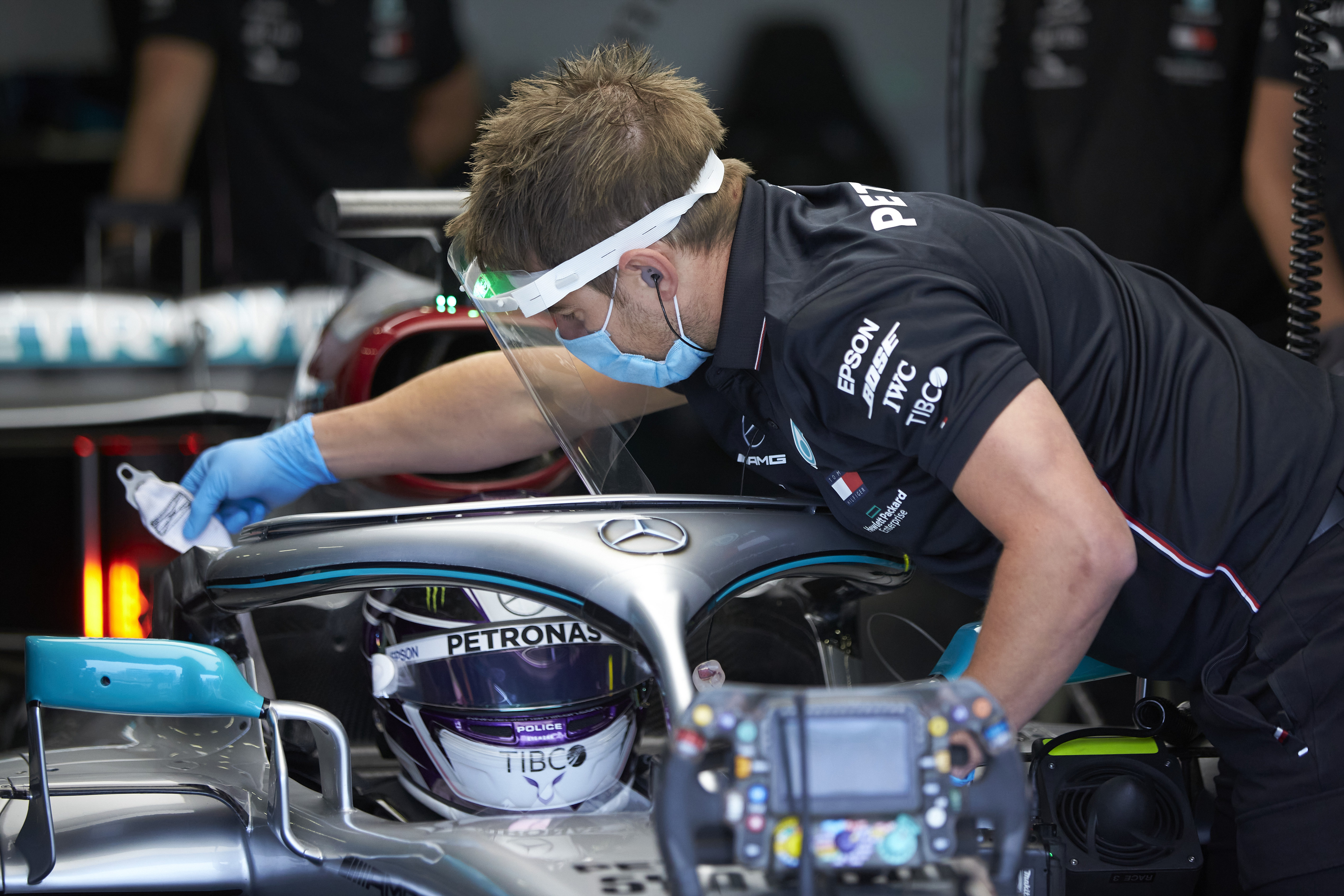 Information is only as good as the source it is from. In the future, no doubt Hamilton will make sure of the legitimacy of what he is reacting to. His feelings were fair and justified when he thought the comment was real, and his statement contained a very valid underlying message.
But he needs to avoid a repeat of this incident to ensure future messages don't suffer as a result. Unfortunately, a valid fundamental point can be lost when something like this (rightly, in the circumstances) descends into an issue over specifics of what Hamilton said and about who, rather than why he said it.
We should not lose sight of the fact that the comments contained Hamilton addressing his own struggles with discrimination. Strip away the stuff that was incorrectly personal about Marko and you're left with telling comments that are only personal to Hamilton.
"A distraction for me was fans showing up in black face to taunt my family on race weekends," Hamilton wrote.
"A distraction for me was the unnecessary and additional adversity and unfair treatment I faced as a child, teen and even now, due to the colour of my skin."
Hamilton's effort to confront the issue of racial discrimination by publicising his own struggles is very, very important.
It would be unjust to Hamilton, and out of keeping with everything else he has said on the topic so far, to think that those references are just an attempt at point-scoring or courting sympathy to make his message more powerful.
Dealing with his experiences of racial discrimination is an intimate thing and something none of us can demand or expect of Hamilton. Now he is doing it on his own, we should be listening.
It might help those who struggle to place Hamilton in the context of a conversation about privilege, opportunity and prejudice. The two-dimensional, present-day view of Hamilton is one of a mega-successful millionaire racing driver. There are those who therefore disassociate him with a culture of oppression, discrimination and lack of opportunity.
But Hamilton's achieved his success despite the hurdles that exist, not because none of them applied to him. And it's valuable that he's now discussing his experiences because it will hopefully help more people understand the reality behind the glory, a career as the 'odd-one-out', and the battle that came with that.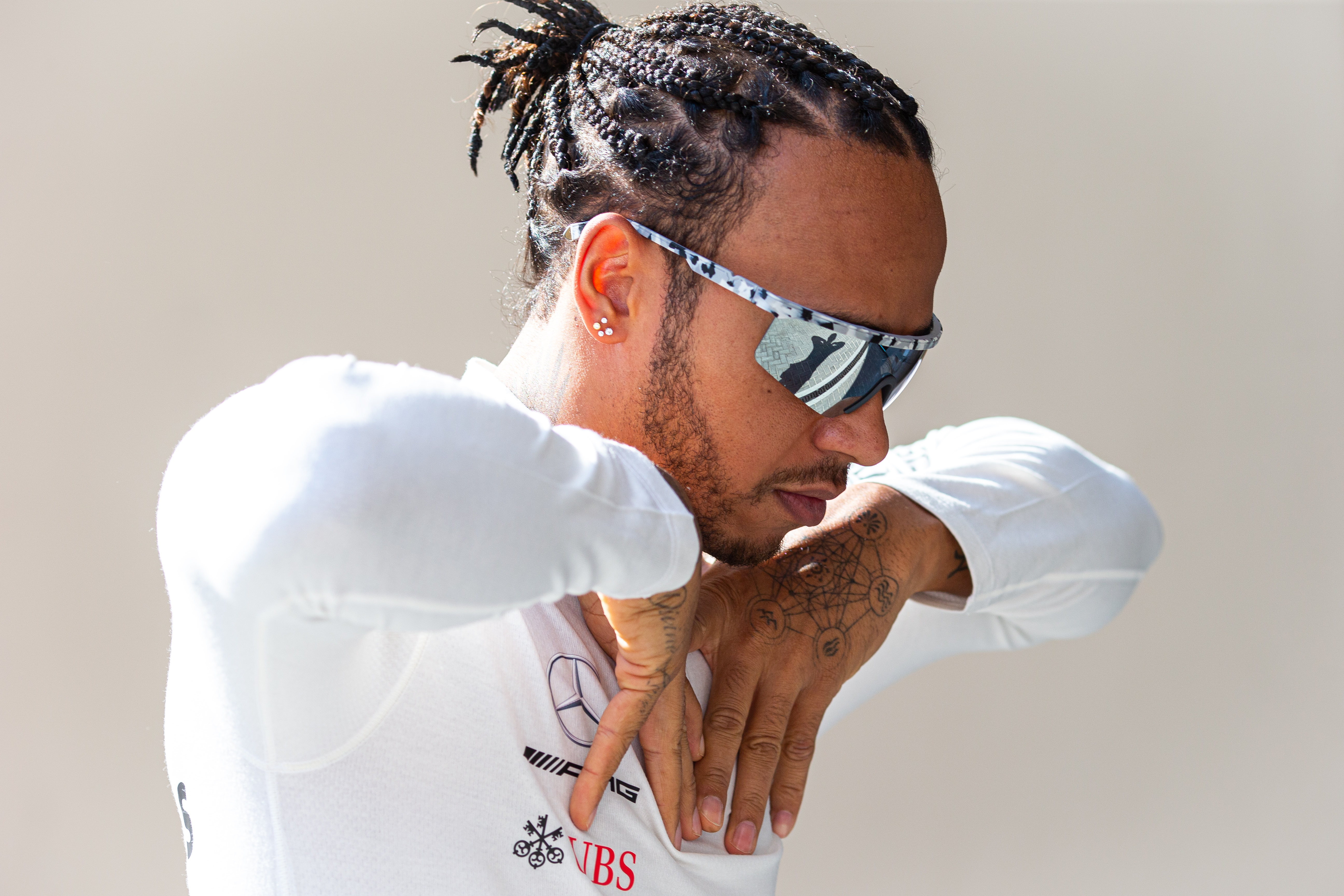 There's no denying Hamilton made a mistake on Wednesday. But it had something right about it, too.
One misjudgement cannot be allowed to undermine the authenticity of F1's most powerful voice on a complicated and vital issue.
Hopefully Hamilton plays his part in drawing a line under this error and, having deleted the offending message, feels moved to follow it up with a retraction of the personal element of his statement and an apology for the misplaced criticism of Marko.
That way the spotlight can be back on what matters, and Hamilton will hopefully persevere with sharing considered, accurate, important messages on the problem of racial inequality.
If he does, we all need to be ready to listen.
Hamilton's personal criticism of Marko has proven incorrect, a response to an erroneous story.
But the personal reflections within that response have tremendous value. And they will be of great benefit to a conversation in F1 that Hamilton is responsible for starting.