Mercedes qualifying seventh and eighth at the Belgian Grand Prix one round after being on pole position is a "kick in the teeth" according to Lewis Hamilton, who "won't miss" the Formula 1 team's 2022 car.
After struggling to assert itself as the third-best team in the early rounds of the 2022 season – particular on Saturdays – Mercedes began to make strides with its troubled W13 prior to the summer break.
Russell earned his first F1 pole at the Hungaroring while Hamilton earned five successive podium finishes, including a brace of second-place finishes to close out the first half of the year.
But Mercedes hasn't been anywhere near the lead fight since the beginning of the Belgian GP weekend at Spa with Hamilton and Russell only seventh and eighth in Q3.
As three drivers ahead of them have penalties, that will become fourth and fifth on the grid but that provided little comfort to a downbeat Hamilton after the session.
"Everyone's working for improvements, came here very optimistic that we'd be able to be close, like half a second [off]," Hamilton told Sky Sports F1.
"[But] to be 1.8s behind is a real kick in the teeth. It is what it is.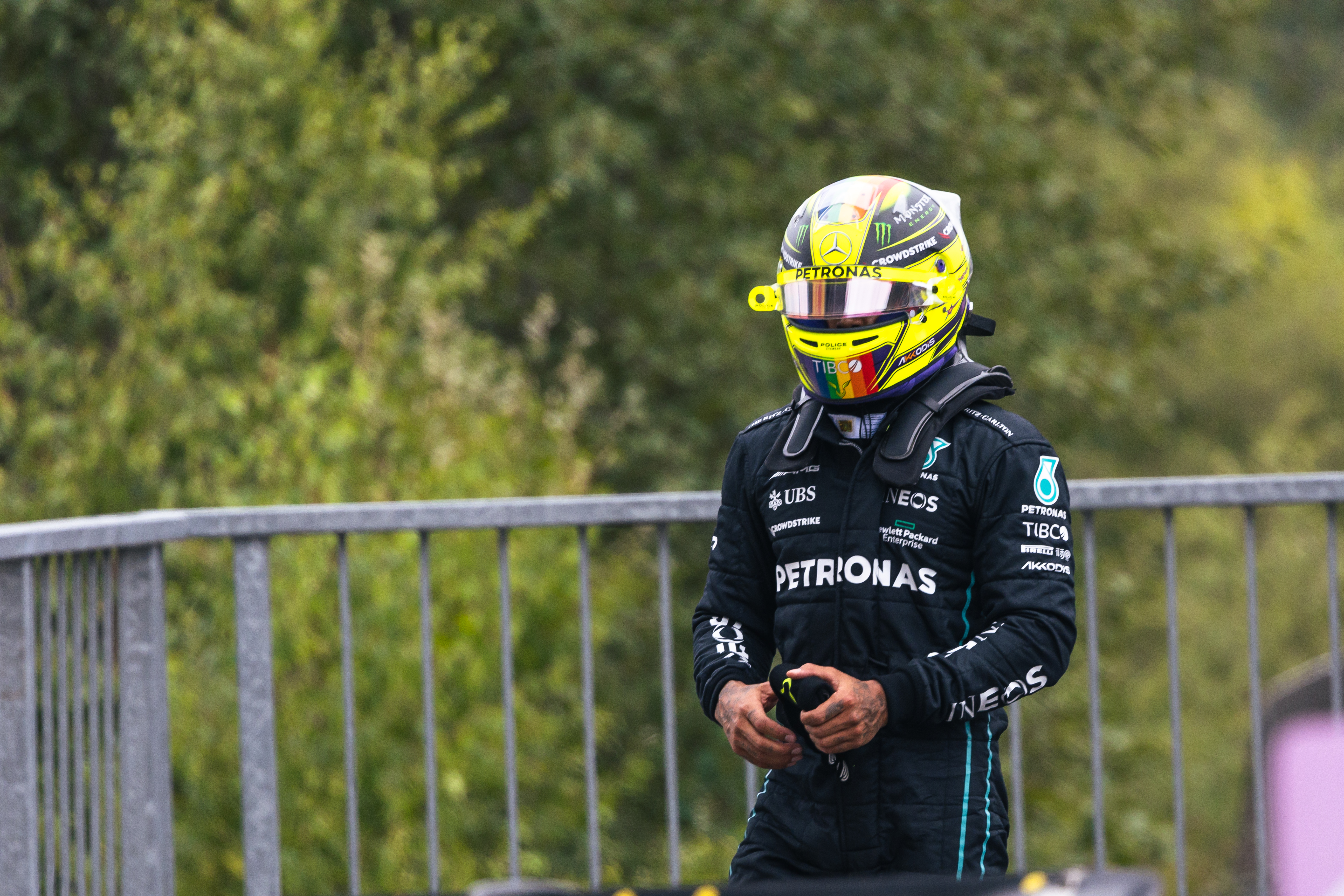 "It's a car that we continue to struggle with. I definitely won't miss it at the end of the year.
"For me, it's just about focusing on how we build and design next year's car. The two teams ahead of us are in another league. Our car looks so much different from theirs.
"There's work to do, we'll do the best we can for the rest of the season."
While there has been a series of major update packages, Mercedes has stayed true to its 2022 concept and is not yet ready to abandon it.
When asked when it will switch focus to its 2023 car, Mercedes has repeatedly insisted that it cannot fully shift to next year's car until it understands the true extent of the problems with its W13.
The car has been particularly weak all season in the cool conditions so a cool qualifying at Spa was always likely to be tricky.
Hamilton and Russell were outqualified by both Alpine drivers and the fastest of the two, Hamilton, was 1.8s off qualifying pacesetter Max Verstappen.
"I struggle to comprehend how we were on pole [for the] last race, and 1.8s off pole today," Russell added.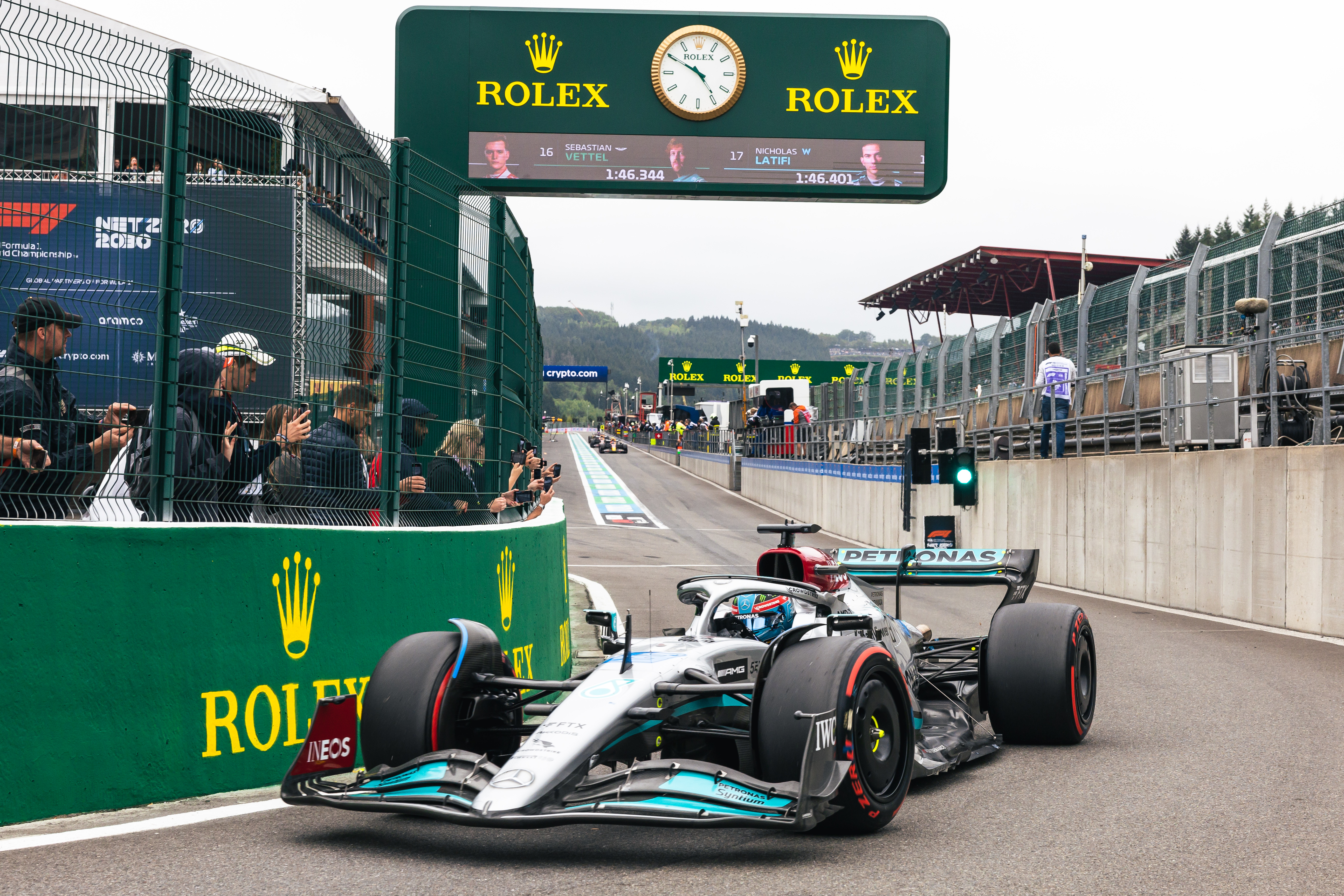 "Not just Max, just [Russell] was six tenths behind the Alpines.
"Always when the temperature is cold we struggle, we've seen it in many other Fridays where it's been a cool Friday. Just can't seem to get the tyres working.
"It's pretty frustrating, but I'm confident we'll have a lot more pace tomorrow compared to the Alpines and McLarens and the Williams as well.
"But probably still half a second behind Red Bull and Ferrari."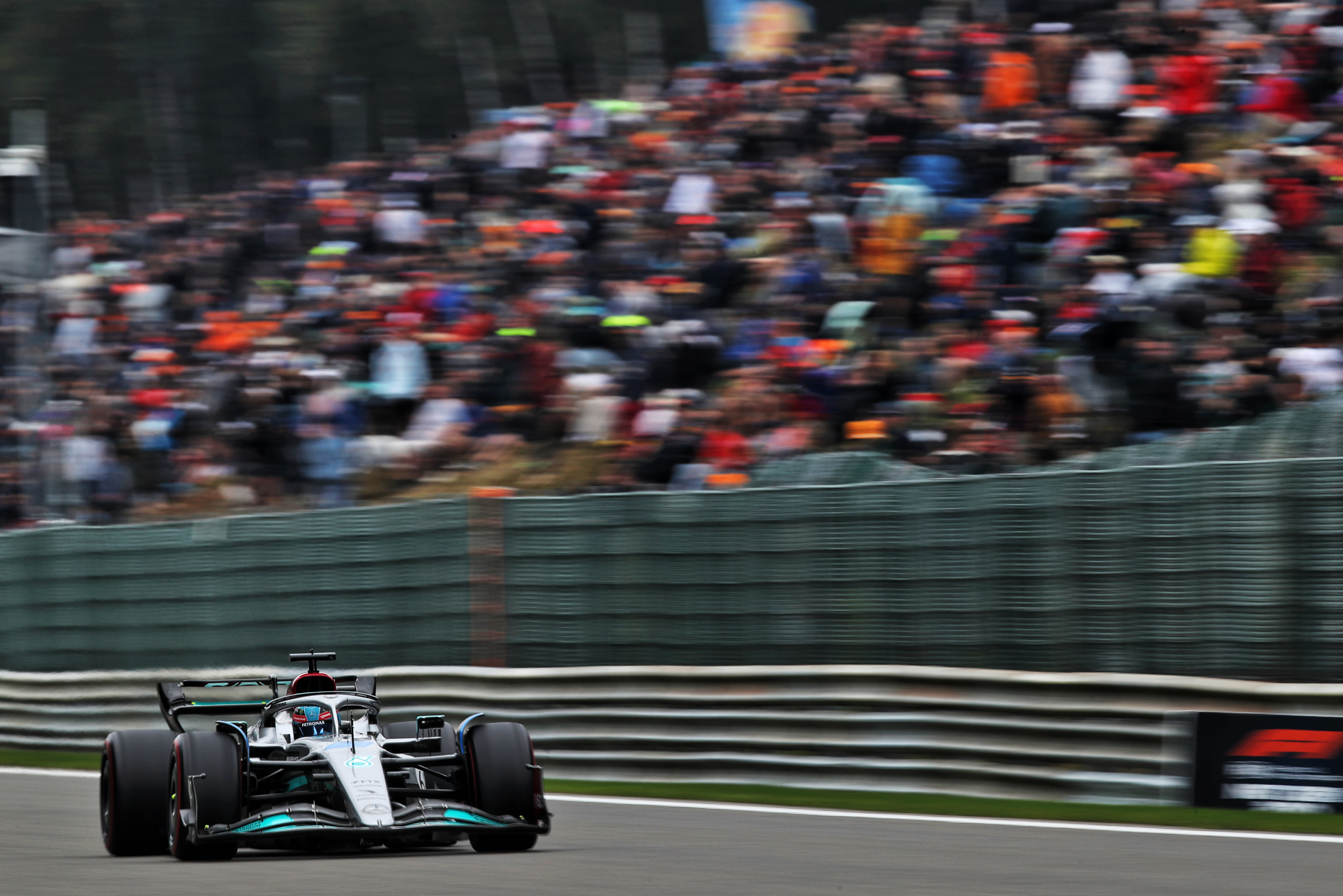 Russell said a podium finish is "unlikely" and that he believes the car is much better than the qualifying result it obtained.
"Not great," said Russell, when asked of the mood within Mercedes.
"We want more than this. Mercedes qualifying seventh and eighth is not where we want to be. We know that's not where the car is.
"We don't have the fastest car, or the second, but we have a car that's capable of more than seventh and eighth. We've got work to do."