George Russell expects Red Bull's pace advantage to be so great that Max Verstappen will "pretty comfortably" win the Belgian Grand Prix from 15th on the grid.
Verstappen dominated qualifying at Spa but a raft of power unit component changes mean he must start 15th as the first of six drivers with "back of the grid" penalties.
He won from 10th on the grid in the last race prior to the summer break, in Hungary, and Red Bull looks much more competitive here.
Verstappen said he wants to be "at least on the podium" given Red Bull's advantage, which has been massive over one lap and although the likes of Ferrari appear closer on race pace his rivals expect him to make rapid progress.
Russell, whose Mercedes team had a very difficult qualifying session, said: "Max will slice through and win the race probably pretty comfortably.
"He and Red Bull are miles ahead of everyone."
Ferrari driver Carlos Sainz qualified second-fastest and will start on pole after Verstappen's grid penalty.
The other Red Bull of Sergio Perez will start second but Sainz believes he will end up fighting Verstappen for the win as well.
Asked if it would be a straight fight with Perez, Sainz said: "Not entirely, no. Especially with the pace Max has.
"As soon as there's either a safety car that can help him close the gap or even with the pace that he has, if you translate it into 44 laps, he can come back.
"We've seen him do it before. That will not be my focus, obviously – the first and second stint, it will be a straight battle with Checo and the Mercedes if they have the race pace.
"We will try and pull away, for sure. But I wouldn't discard the two guys at the back making it through."
Verstappen's closest title rival Charles Leclerc will start next to him on the eighth row of the grid as the Ferrari driver is among the others to have a back-of-the-grid penalty for engine changes.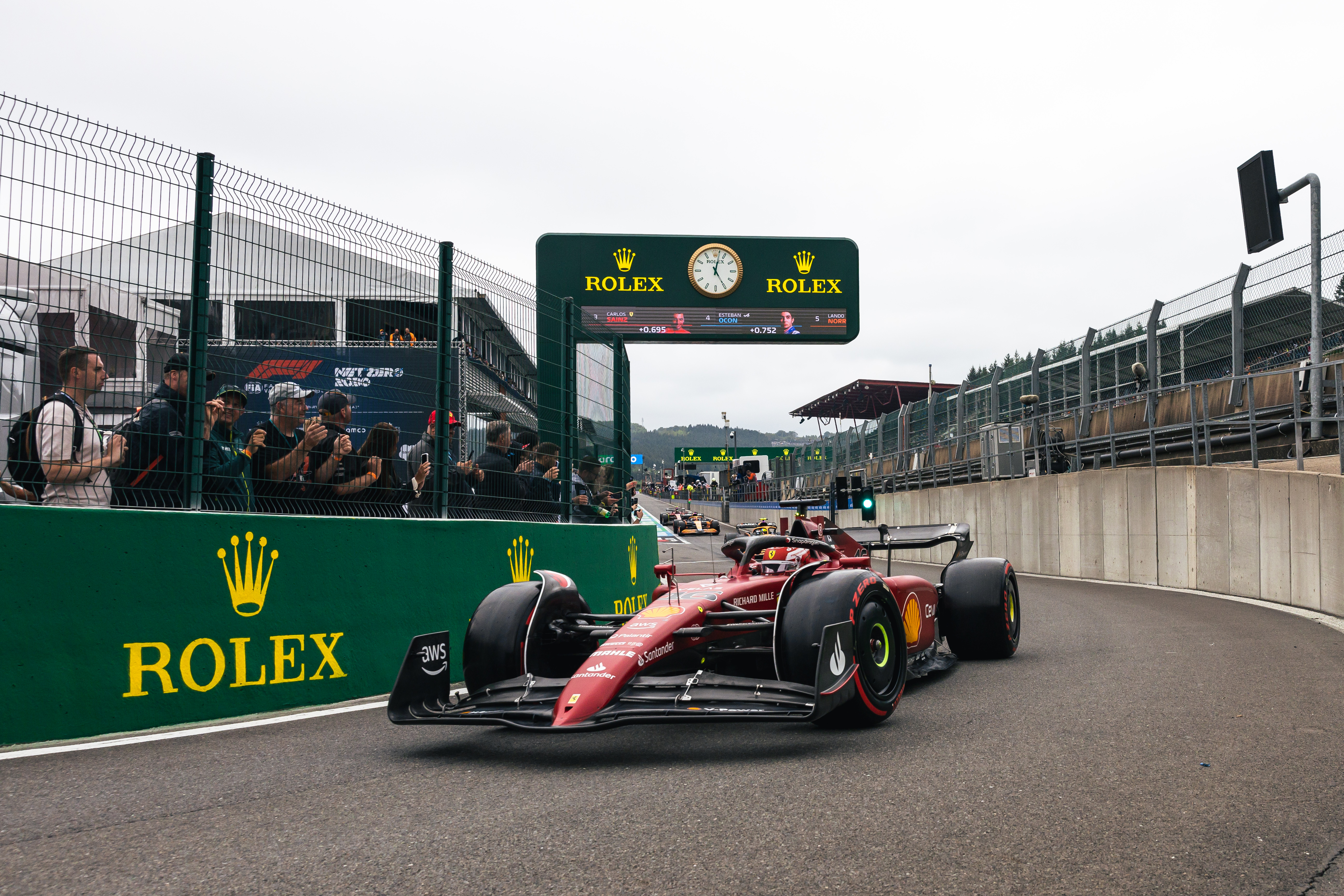 Leclerc has acknowledged the Red Bull has been too fast to challenge in qualifying but is optimistic Ferrari looks more competitive for the grand prix itself.
He said: "I will also be disappointed if I don't get back on the podium.
"But considering he's with me, if he has the pace of today, then it's going to be very difficult for me to get back on the podium.
"We never know. A good first stint, a clean race, and I'm sure we can get back to the front."