Lewis Hamilton will start the Austrian Grand Prix fifth after being penalised for a yellow-flag infringement following a second stewards' review one hour before the race begins.
Hamilton qualified second fastest and initially escaped punishment for failing to slow for yellow flags when his Mercedes team-mate and poleman Valtteri Bottas went off the road and through the gravel on their final laps in Q3.
The stewards said that a "conflicting" green flag signal was also showing at the time so Hamilton avoided punishment.
But with little more than an hour to go before the start of the grand prix, the stewards summoned Mercedes after Red Bull filed a petition of review regarding the decision.
The stewards did not have Hamilton's onboard footage available at the time of the original review, as video from his car intermittently failed throughout the session.
However, the emergence of additional footage from a 360-degree camera on the front of the Mercedes revealed that a yellow signal was visible.
Hamilton has now been given a three-place grid penalty after all, promoting Red Bull driver Max Verstappen to the front row with medium tyres to Bottas's softs.
The stewards have allowed Hamilton's lap time to remain because the confusion of another green signal still stands, but have given him the usual three-place penalty for failing to slow for yellows.
Lando Norris's McLaren will start third, and the second Red Bull of Alex Albon moves up to fourth.
Mercedes team principal Toto Wolff said he accepted the verdict – and what it represented.
"It is what it is. If the stewards have new evidence that he could've seen the yellow flag, you need to take it on the chin. That's very simple," he told Sky Sports F1.
"But it's good. It means the gloves are off between us. I guess it's what the fans want to see and we are up for it."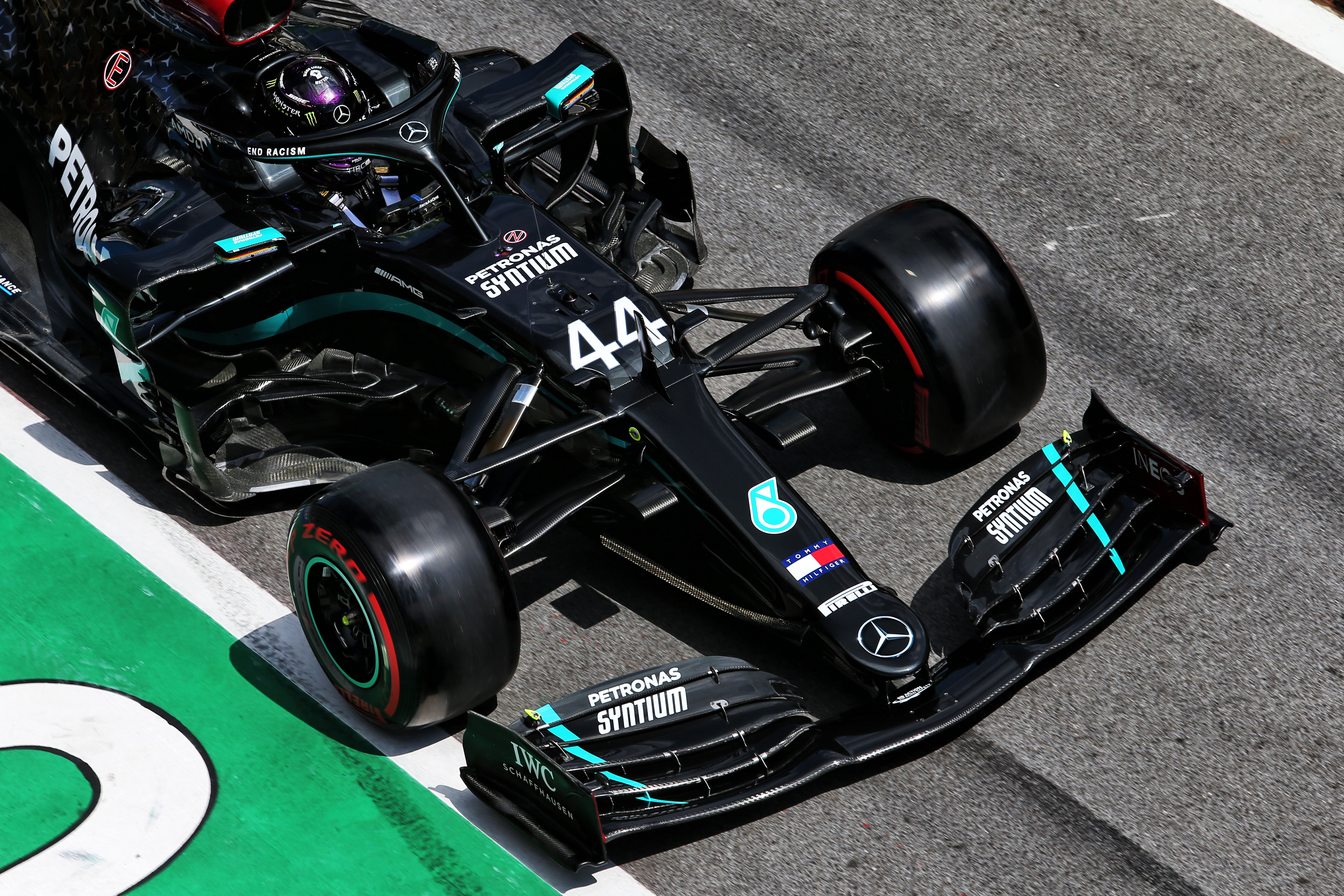 Hamilton could have been forced to start 10th had the stewards deleted the lap altogether.
He had his first attempt in Q3 deleted for a track limits infringement at the final corners.
The decision is consistent with Red Bull driver Max Verstappen losing pole position at last year's Mexican Grand Prix for failing to slow for yellow flags after Bottas crashed in front of him at the final corner.
The stewards gave him a three-place grid penalty even though in that incident Verstappen did not actually improve his time.