World Champion Lewis Hamilton rose to the top of the timesheets as he began his 2020 Formula 1 pre-season testing running on the opening afternoon at Barcelona.
Hamilton's team-mate Valtteri Bottas had been at the wheel of the Mercedes in the morning and set the pace with a 1m17.313s lap.
It didn't take long for Hamilton to work his way up to third on the timing screens when he began running after the lunchbreak and with just over an hour gone he inched ahead of Bottas's time by 0.020s to go quickest.
Hamilton used the mid-range C3 tyre for that run, but went faster still later on on C2s – the second-hardest compound at the test – improving to first 1m16.978s and then 1m16.976s on a later run.
Bottas's time remained second best for the day, giving Mercedes a 1-2 to start the season.
Sergio Perez handed the Racing Point over to team-mate Lance Stroll but his second-placed morning time held up for third overall. Stroll was 10th.
Max Verstappen spun the Red Bull twice at the final chicane, escaping unscathed on both occasions. That didn't stop him eventually improving on his morning time to end the day fourth, and with a benchmark tally of 168 laps – the equivalent of around two and a half race distances.
Daniil Kvyat also improved on his morning time to move AlphaTauri up to fifth, with Carlos Sainz Jr sixth fastest with a minor improvement over his earlier lap.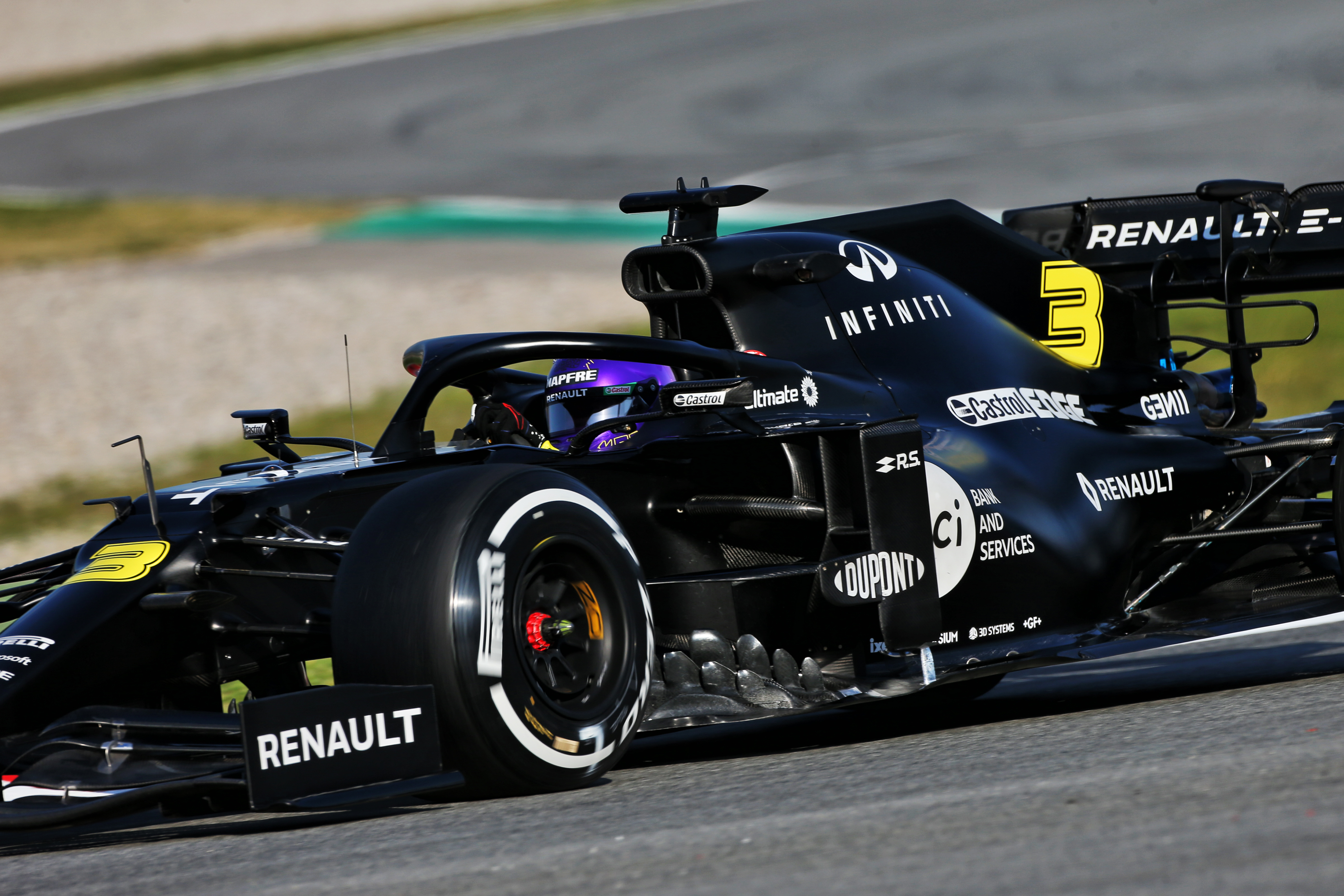 The Renaults were seventh and eighth, despite afternoon driver Daniel Ricciardo not taking to the track until over an hour of the session had passed. He steadily improved to conclude his day just over a tenth of a second ahead of team-mate Esteban Ocon's morning pace, setting his best time on the harder C2 compound.
Ferrari was down in 11th place with Charles Leclerc. He did not beat his morning lap in the afternoon and spent a while in the garage during the afternoon, though the team said this was for a planned change to the car.
Williams's encouraging start continued as Nicholas Latifi added 63 laps of running to the 73 that team-mate George Russell had managed in the morning.
Antonio Giovinazzi was the other driver to only run in the afternoon, taking the Alfa Romeo over from reserve Robert Kubica. Giovinazzi did not appear to attempt a performance run and was slowest, but did cover 79 laps.