Formula 1 world champion Lewis Hamilton will take part in the Abu Dhabi Grand Prix for Mercedes.
He missed the Sakhir Grand Prix after testing positive for COVID-19 but has since completed a 10-day period of isolation in Bahrain and returned "a number of negative COVID-19 tests" that have enabled him to leave Bahrain and enter Abu Dhabi.
He first tested negative for COVID-19 on Wednesday and travelled to Abu Dhabi on Thursday afternoon.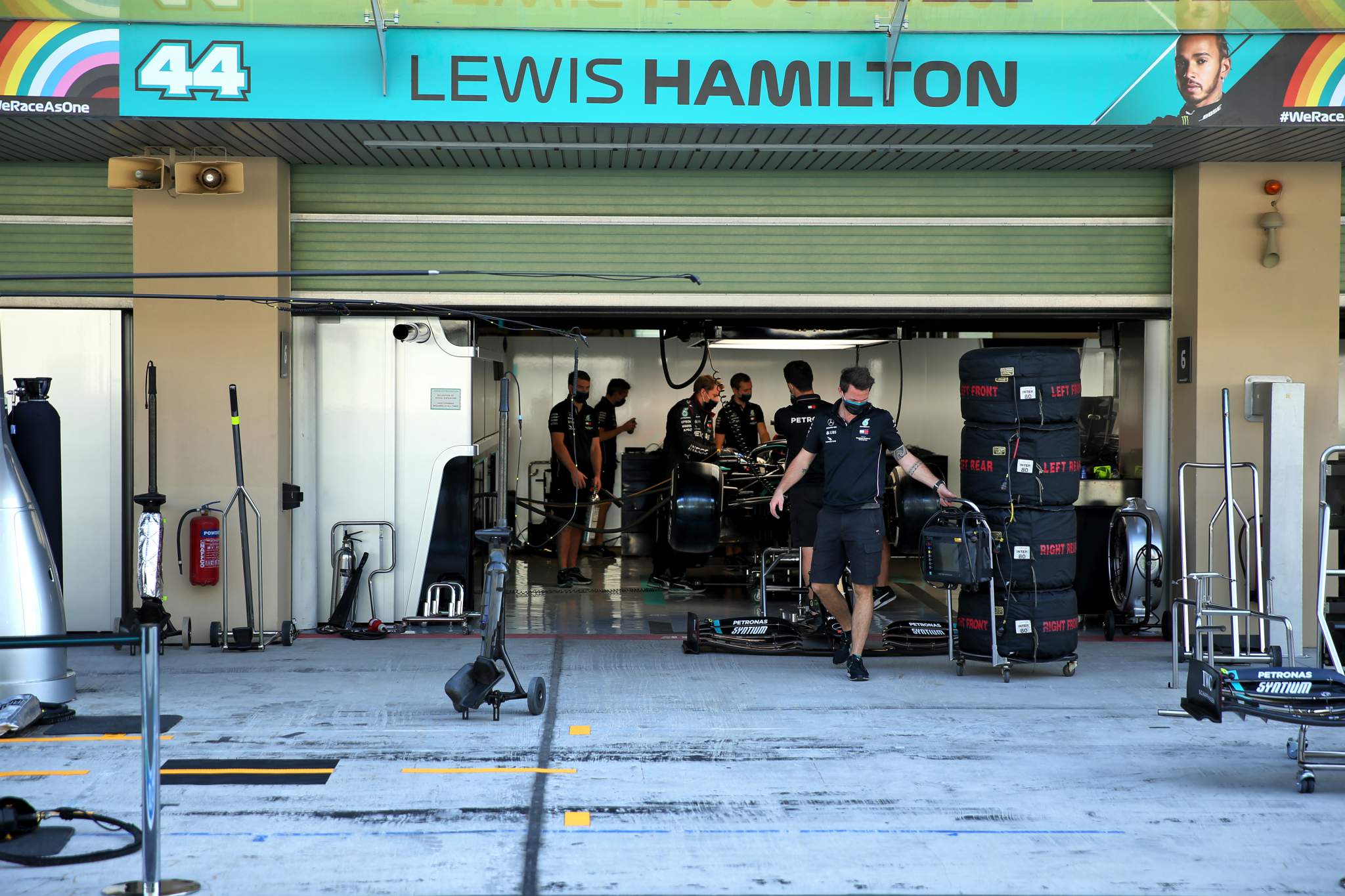 F1 arrivals in Abu Dhabi must isolate pending a further negative test result, which Hamilton has now received.
This satisfies the FIA's protocols and grants him access to the paddock and Mercedes has confirmed he will race this weekend.
George Russell, who deputised for Hamilton in the Sakhir GP and came close to victory, will return to Williams for the season finale. Jack Aitken had been poised to stand in for Russell there had Hamilton not been able to return yet.
Hamilton tested positive for COVID-19 the day after his win in the Bahrain GP, having suffered some symptoms and learned a close contact prior to travelling to the Middle East had the virus.
That forced him to miss the second Bahrain race but Hamilton had already wrapped up the title two weeks previously in Turkey, though it did mean his chance of a record-equalling 13 wins in one season was lost.
It was then unclear whether Hamilton would be back in time for the finale.
Mercedes boss Toto Wolff indicated last weekend that Hamilton had continued to show symptoms and was struggling with the virus.
Hamilton kept a low profile during his isolation, breaking his silence earlier this week with a short video in which he revealed he had been through one of the hardest weeks in some time, but was now feeling better and had begun training again in the hope of an immediate return in Abu Dhabi.
He is the third driver to return from a COVID-19 absence this season. Sergio Perez missed two races earlier this year then finished fifth in the Spanish Grand Prix while his Racing Point team-mate Lance Stroll had to miss the Eifel Grand Prix. Nico Hulkenberg deputised on both occasions.