Lewis Hamilton's comment that "there will definitely be people who won't be happy for me to be so supportive" of Andretti's FIA-approved new entry is a neat example of how polarising the subject of an 11th Formula 1 team is.
Andretti's entry in conjunction with General Motors' brand Cadillac received the green light from F1's governing body this week - although there is still a significant hurdle to clear.
The FIA has put forward Andretti to have commercial discussions with Formula One Management and so far the commercial rights holder has made it clear it does not believe an 11th F1 team is the right thing for the championship.
As a result, the expectation is that Andretti will struggle to strike the necessary commercial agreement required to go forward with an entry.
But at the Qatar Grand Prix on Thursday, seven-time world champion Hamilton said it would be "great" for F1.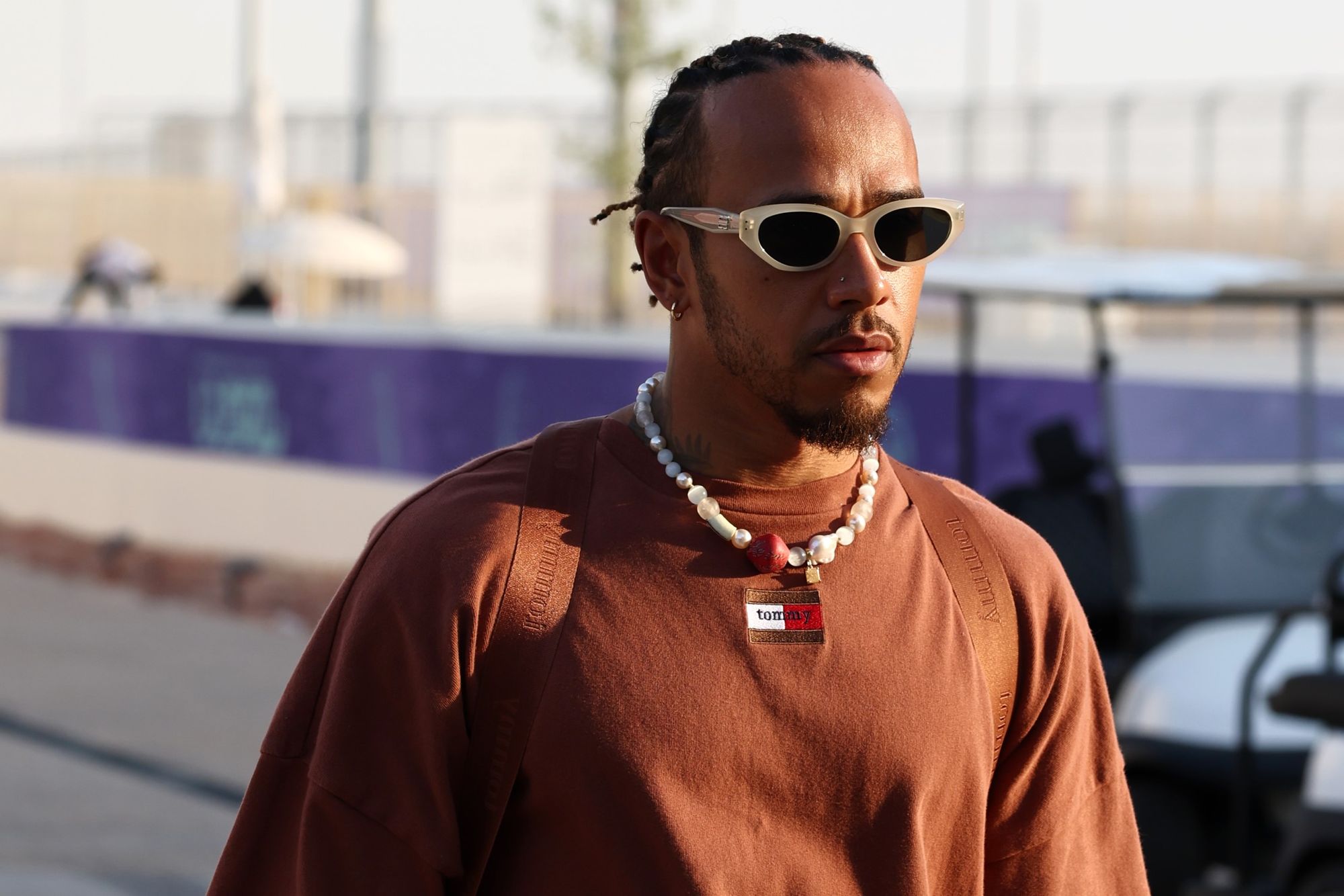 "I've always felt there wasn't enough cars on the grid," Hamilton said.
"And so, whilst I think there will definitely be people who won't be happy for me to be so supportive of it, I think it's great because it's an opportunity for more jobs, another two seats available for a potential female driver to come through.
"It opens up more possibilities and I think it will be more exciting for the racing."
Hamilton is likely just referring to the swathe of high-profile F1 figures who are against expanding the grid rather than anyone specific like his own team principal but it reflects the awkwardness of the topic.
There are broadly two camps – those who want to protect the existing teams and those who believe F1 would be better off with more entrants.
F1 and the overwhelming majority of teams have consistently expressed doubts that it would be worth jeopardising the health and stability of the existing entrants by sharing the revenue with an extra competitor.
Hamilton's Mercedes team boss Toto Wolff has been among those who have stated the likes of Andretti should buy a team instead of starting a new one, and in the summer – even though he acknowledged that only the FIA and F1 are aware who had applied and what their bids were – Wolff also said what has been seen or heard "hasn't convinced the teams".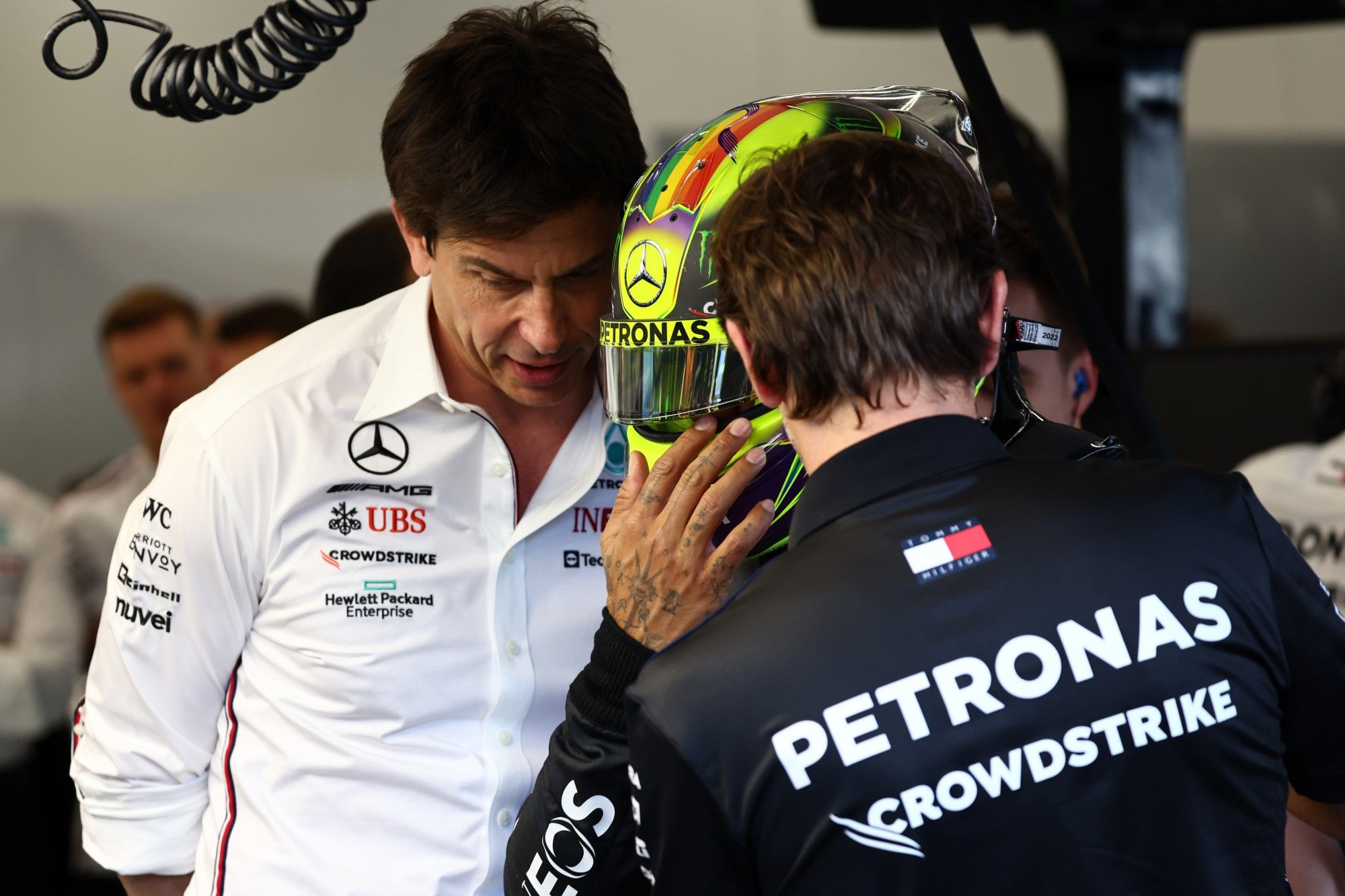 Although the objections to Andretti or any new team have been consistent, even Wolff has stopped short of outright stating it should not get an entry. The emphasis has always been on making a convincing case that the new team would add more than it takes away.
Hamilton had an unlikely ally in the form of his former title rival Max Verstappen. Like Hamilton, Verstappen's own team Red Bull has been dismissive of the idea of a new team, but the 2023 world champion indicated he would personally welcome Andretti.
Verstappen admitted "it is very hard to comment because I speak from the drivers' side but I am not a team owner so I can understand their side".
"But everything I have seen so far, plus I think the partners they [Andretti] have and the name, they have shown that they are a professional team," said Verstappen.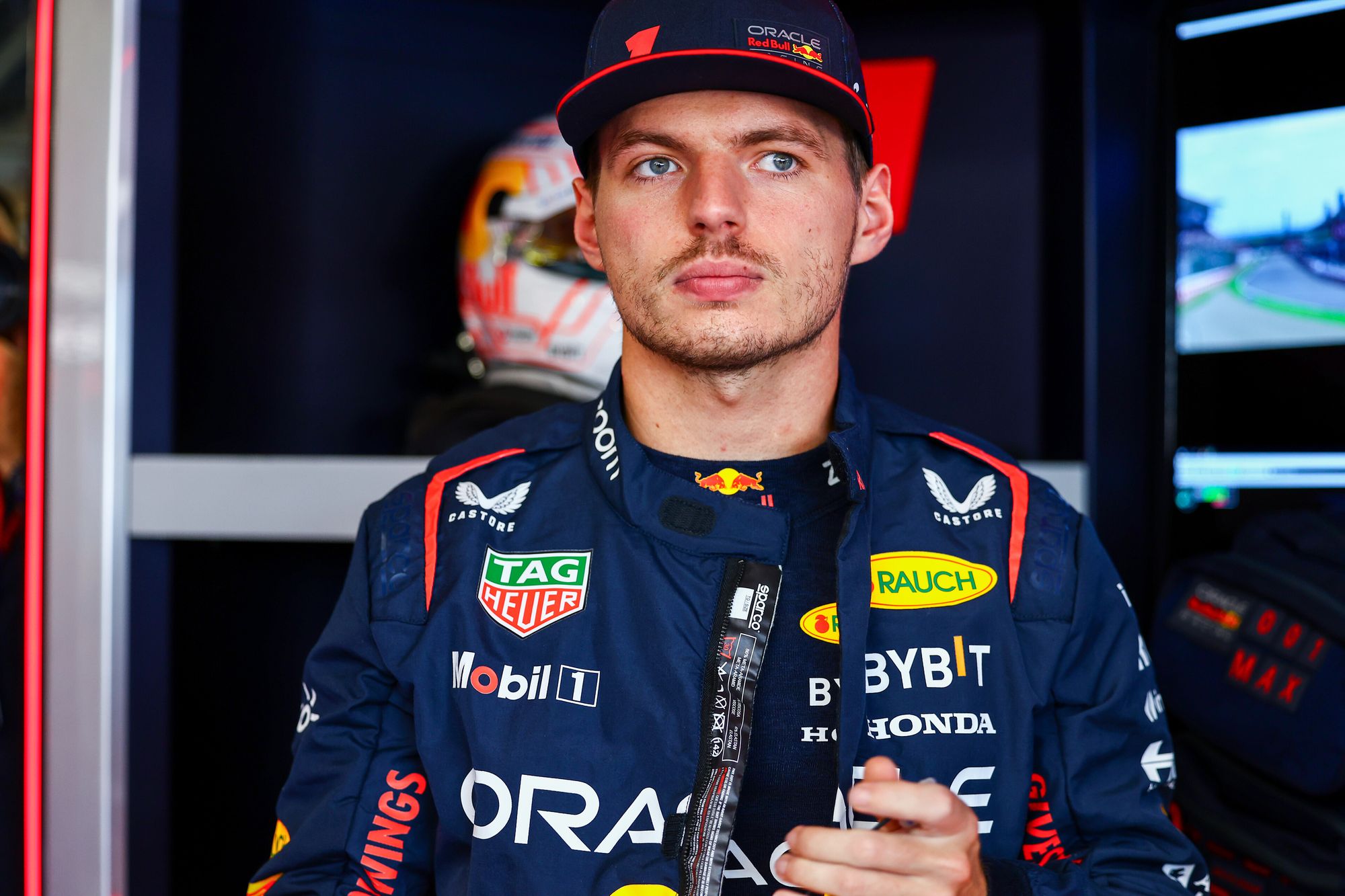 "So it would be nice because it gives more opportunities for the drivers.
"But I can understand it from the teams' side that they don't want it.
"It is a tricky one. At the end of the day the FIA, the teams and FOM have more information about how serious everything is and how well everything is prepared.
"So that is why it is not going to be an easy decision to make."
Another largely positive - albeit hesitant - voice in Andretti's corner was two-time world champion Fernando Alonso's.
The Aston Martin driver, whose team chairman Lawrence Stroll this week said F1 should not accept any new entries, admitted he didn't know "exactly what to say" but called Andretti "a great team".
Alonso has worked with Andretti before, having raced the 2017 Indianapolis 500 with the team.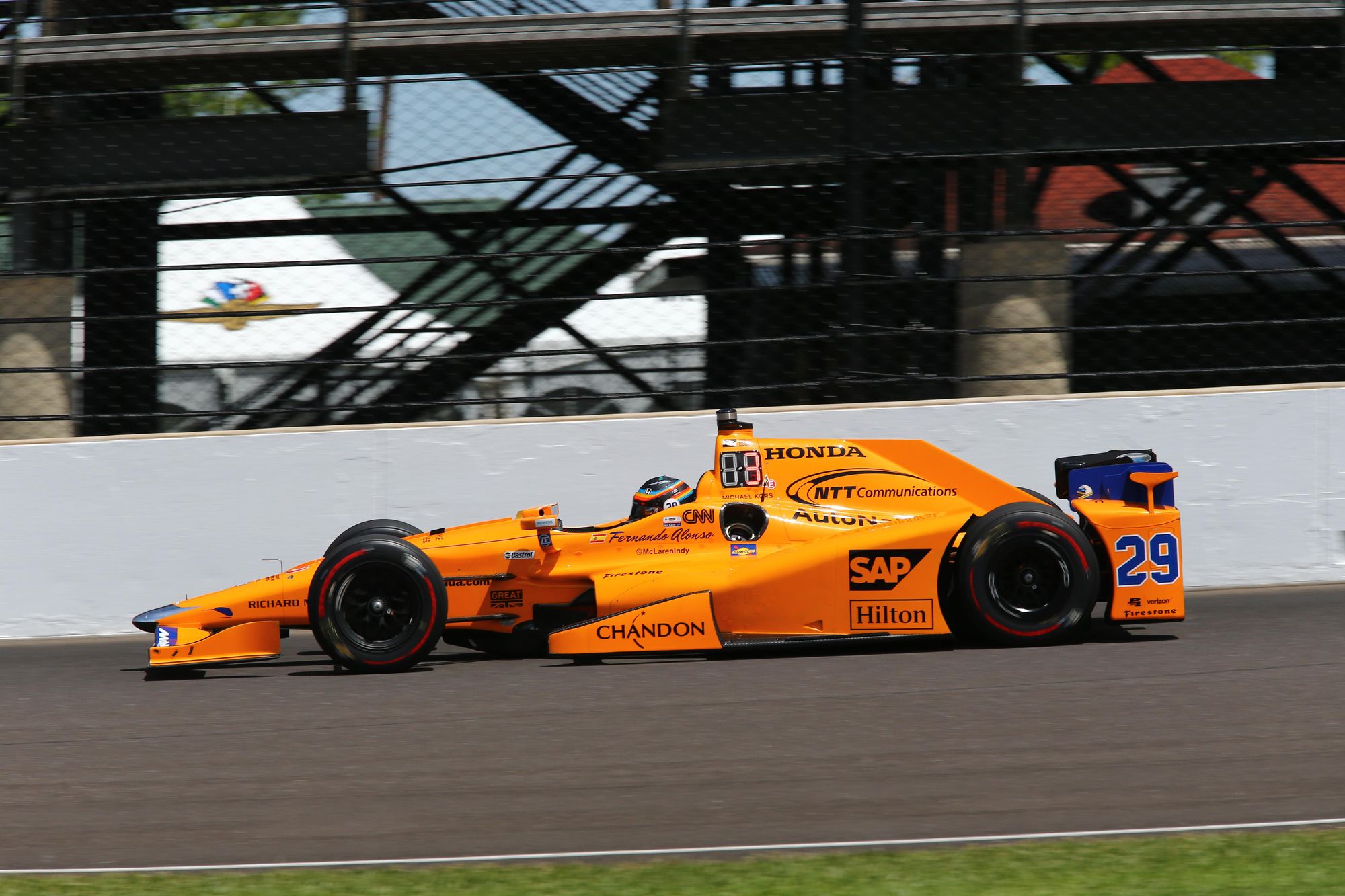 "I know Michael [Andretti, who is driving the project], he would be obviously a great name to add to Formula 1," said Alonso.
"But there are other people in charge of this kind of decision, firstly the FIA and then the FOM and the teams as well. Whatever is the final decision is going to be OK.
"I like Michael, as I said, I like the organisation, but I also understand other things, and I will support whatever Aston Martin's position is."
Other drivers were similarly on the fence. Verstappen's Red Bull team-mate Sergio Perez said it is a "good name to have" and "certainly a good team" but "that decision doesn't really rely on us".
Mercedes driver George Russell said: "Formula 1 is the pinnacle, and we want to see quality competition. So, I'm not for, I'm not against.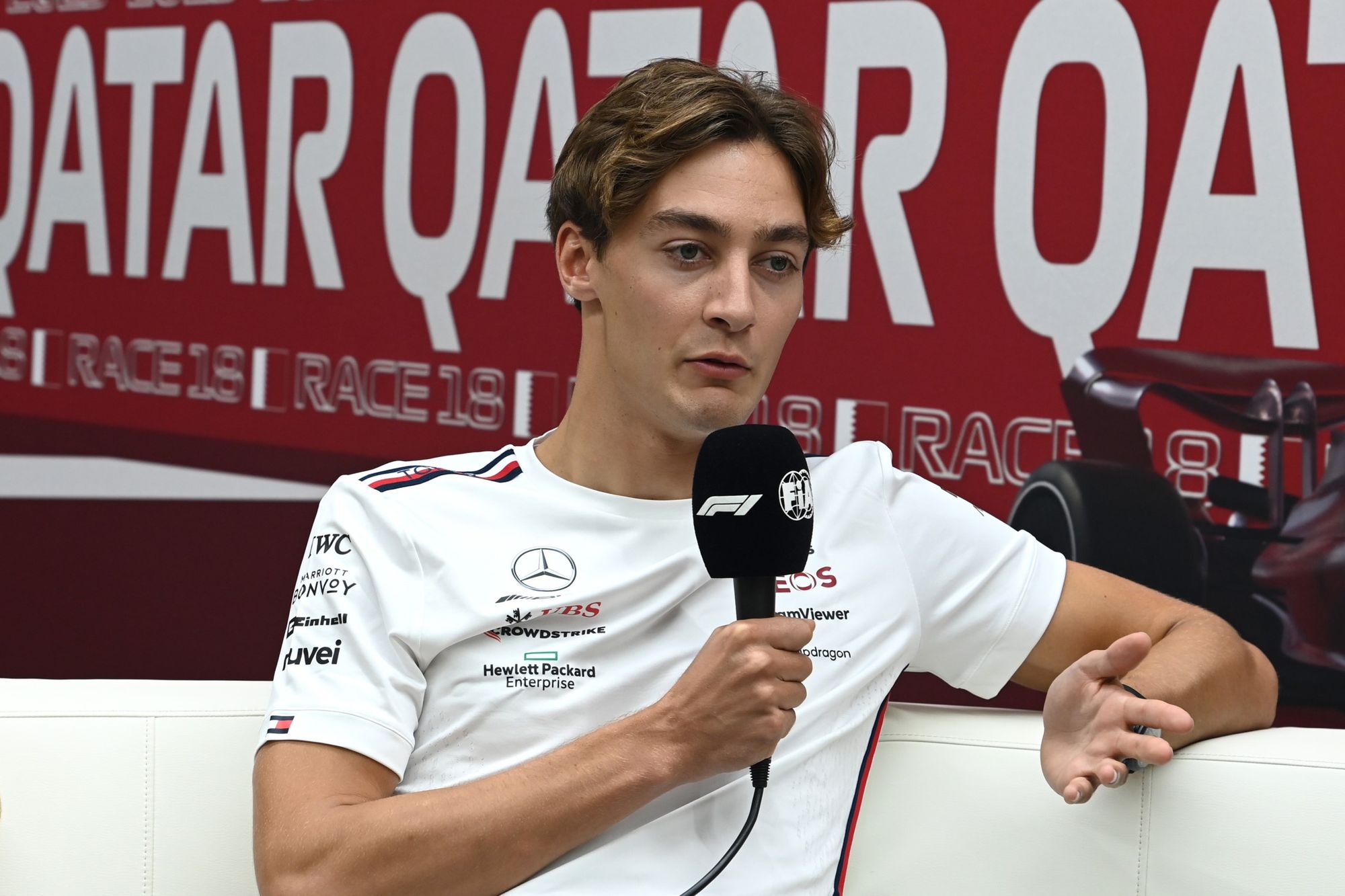 "But definitely if there were to be an extra team it's got to be a quality outfit. One that can add to the sport.
"I'm sure F1 will come to the best conclusion and answer, whatever it may be.
"But it's just, we've got to have quality over quantity."