The FIA and Formula 1's apparent difference of opinion over the prospective Andretti Cadillac entry has started a worst-case scenario that has its roots in events that took place eight months ago.
Andretti Cadillac's plan to enter the F1 grid in 2025 received the green light from the FIA but it now faces "commercial discussions" with Liberty Media before it can take its place on the grid.
Liberty - along with the existing F1 teams, Aston Martin team co-owner Lawrence Stroll having been the latest to air his resistance - has long been known to have reservations about allowing an 11th team on the grid and we could have the bizarre scenario of F1's commercial rights holder rejecting a team that the FIA has approved.
So how did we get here?
"Well early in his presidency, Mohammed Ben Sulayem decided to invite tenders for the new teams and this was actually a much more controversial action than it appears on the surface because under Liberty Media's ownership of the commercial rights, F1 for the first time had essentially become a franchise system," Mark Hughes explained on The Race F1 Podcast.
"The idea was that the original signatories to the commercial deal with Liberty, ie the existing 10 teams, would, in combination with the cost cap, ensure they'd be financially healthy, many for the first time, and that the value of each individual team would reflect the new round security of being a franchise team.
"Obviously introducing extra teams implied a reduced share of earnings for the existing teams. This was seen as a bit of a power play by Ben Sulayem, laying down a marker early in his presidency saying, 'The FIA is in charge, not Liberty Media, it's the FIA's championship, Liberty Media is merely the commercial rights holder', which is true to an extent but not to the extent that it used to be true.
"The change in governance when Liberty did its deal with the FIA when it took over the commercial rights has empowered it more than what was laid down previously. So that was the clear indication of Ben Sulayem's position when he opened it up for tender. He didn't need to do that, he wasn't obliged to do that but as soon as he announced the process it made public the requirements that any applicant would need, which hoops it would need to jump through.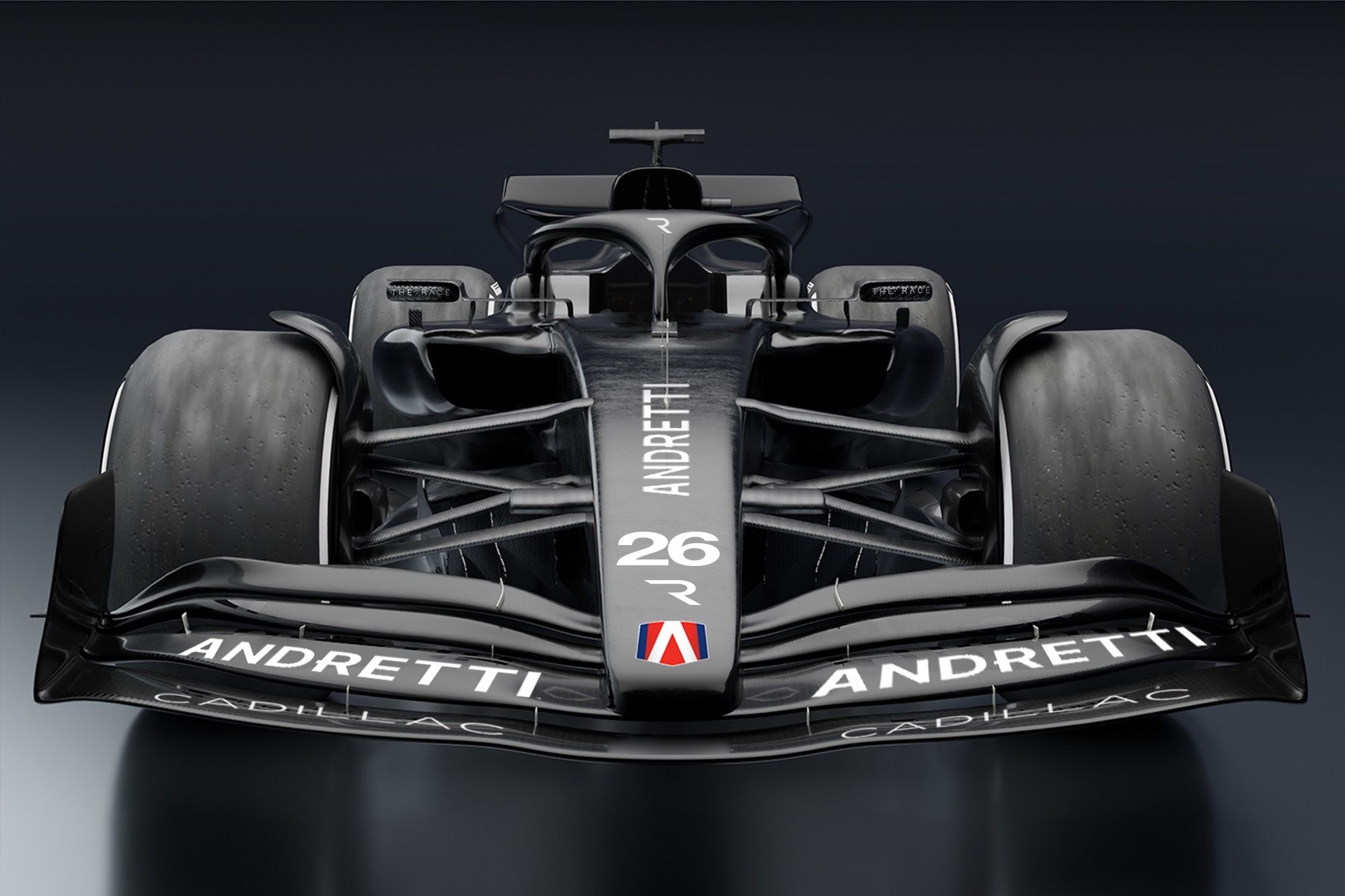 "And they were pretty demanding [requirements], so the FIA was pretty much bound to accept the entry of any team that cleared those bars. And Andretti clearly has. But now Andretti has to get this commercial agreement in place with Formula 1 management, the management arm of Liberty regarding F1.
"It's unlikely to get one because the teams don't want it there and neither do we think does Liberty. It [Andretti being granted approval by F1] undermines the whole basis on which the FOM teams' agreement was made."
Given the governing body has approved the Andretti Cadillac entry, there's a slim possibility of a bizarre outcome even if Liberty shunts Andretti.
"But if the FIA has granted permission to run there's a question whether the team could in theory run without a commercial agreement in place," Hughes added.
"That's not altogether clear and if it did happen like that, it would be horrifically complex. Not to mention financially horrible for Andretti.
"But without a commercial agreement, FOM wouldn't for example be able to show the Andretti cars on TV images.
"So there could be a tit-for-tat escalation along those lines. That's just the start of it, this could drag on for a long time, quite considerably through the law courts."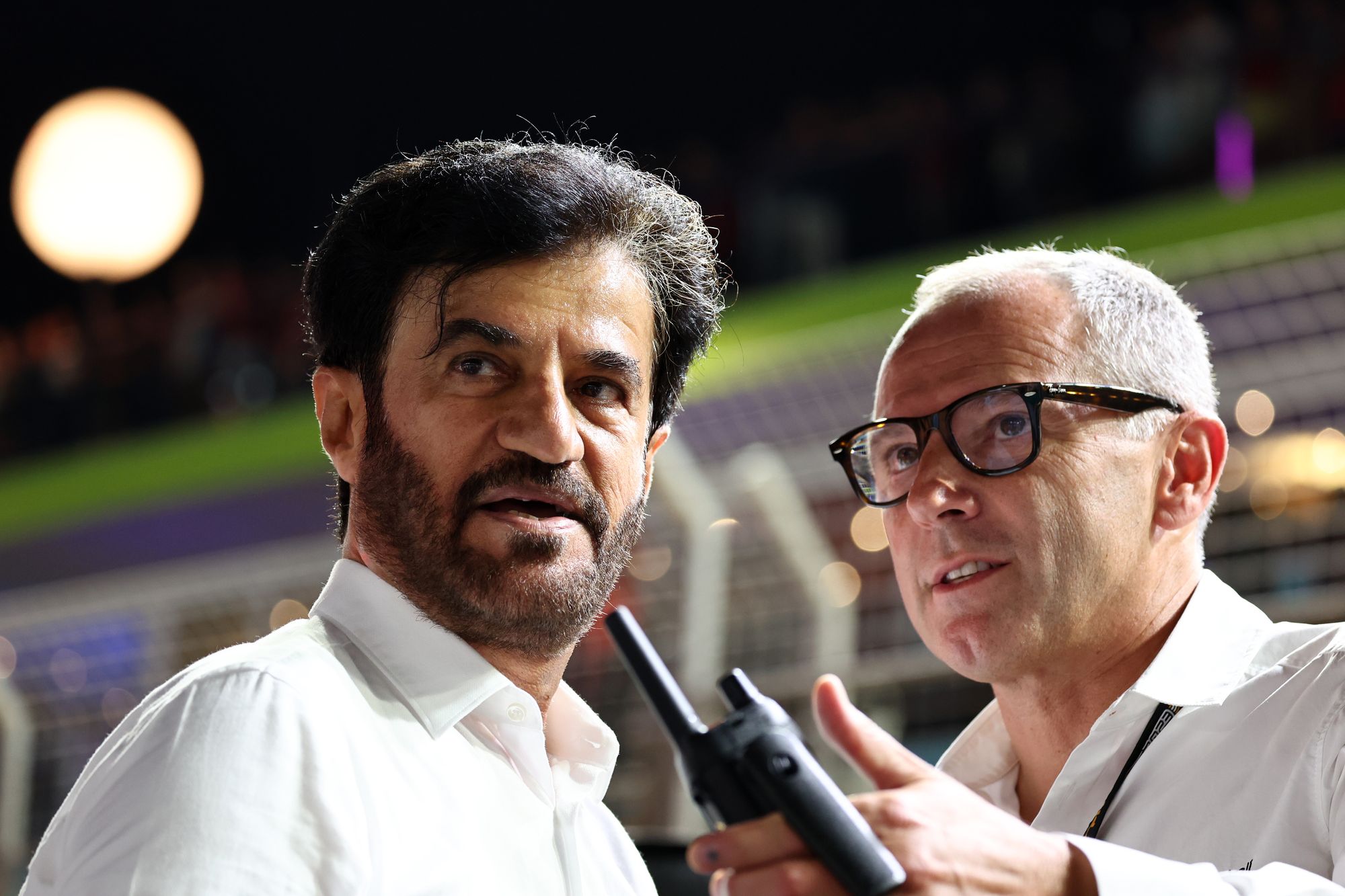 The FIA and Liberty Media have been divided since Ben Sulayem's shock announcement in January earlier this year that the governing body would be opening an expressions of interest process for prospective new F1 teams.
"They [the FIA and Liberty] weren't singing off the same hymn sheet clearly, there wasn't a coordinated effort of how the championship was going to be developed in this new era of new commercial ownership when Liberty took over," Hughes said.
"Just after Liberty took over, there was a change of presidency within the FIA. He [Ben Sulayem] was looking to put his marker down I guess to show he was a strong president.
"He hadn't bought into this consensual way of operating that the previous president Jean Todt had. Todt was very much aligned with the Liberty management in how the sport would progress and he's [Ben Sulayem] come in as a more fire and brimstone guy.
"He thought that this is how I'll stake my claim and I'll just say, 'Well it's time we opened up to see what other teams we can bring to F1'.
"Whether he was reckoning on that been enough [for Liberty to also agree] because the FIA has the rubber-stamp on whether they're eligible, whether he assumed that would be enough without thinking through what the implications would be without having a commercial deal with the other half of F1, only he could tell us.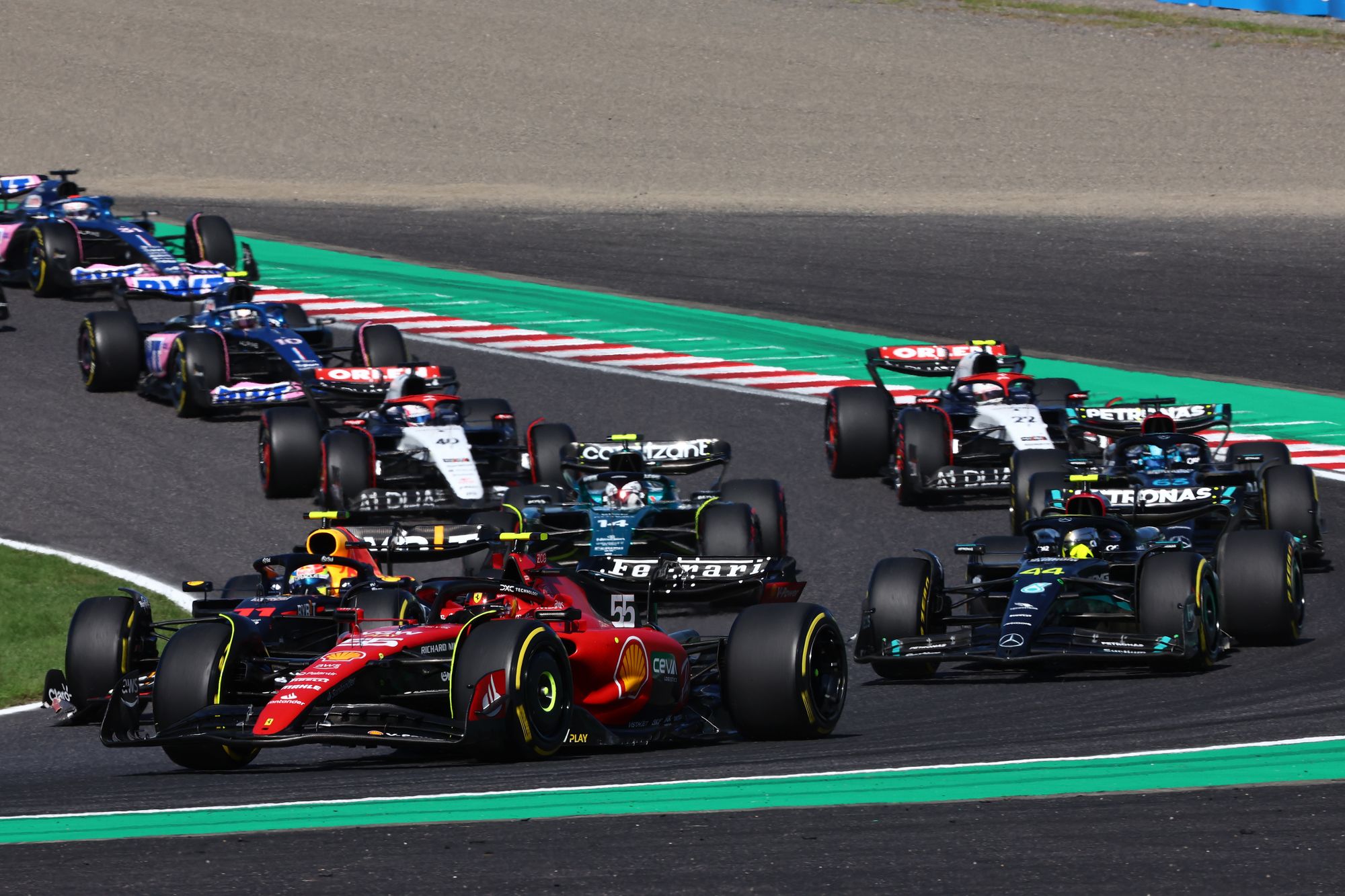 "That's where the problem initiated. Then the way F1 has reacted to it has perhaps compounded it. That's where we are now."
Ben Anderson said he believes this saga is merely a continuation of mounting tension between FIA and the FOM over the past few years.
"It certainly doesn't help that there's been this underlying, almost mutual distrust, from the FOM/F1 teams side towards the FIA, really in the shadow of Abu Dhabi 2021," Anderson said.
"There's been continual questions about the way the FIA operate Formula 1, how they regulate it, how they enforce the rules, the consistency. Whether at one stage, if they even need the FIA to run the F1 world championship.
"I feel like that context plays a role, the FIA isn't really on the same page as the teams and the commercial rights holder. They're not really in the best frame in terms of their relationship and it did feel to me when the FIA launched the process at the start of the year, it was a way of deflecting heat away and trying to encourage some kind of positive change in the storyline, but at the same time, it's a great way to antagonise the people who have been giving you a lot of heat in the interim.
"It's clearly been bubbling under while we've been waiting to see how the application process has unfolded. Now the heat is on FOM to make a firm decision, either way.
"They either have to make a very clear, even if it's disappointing, commercial justification for not letting in a new team. But if they do that, it kind of feels like, 'Well, how high does the bar have to be?'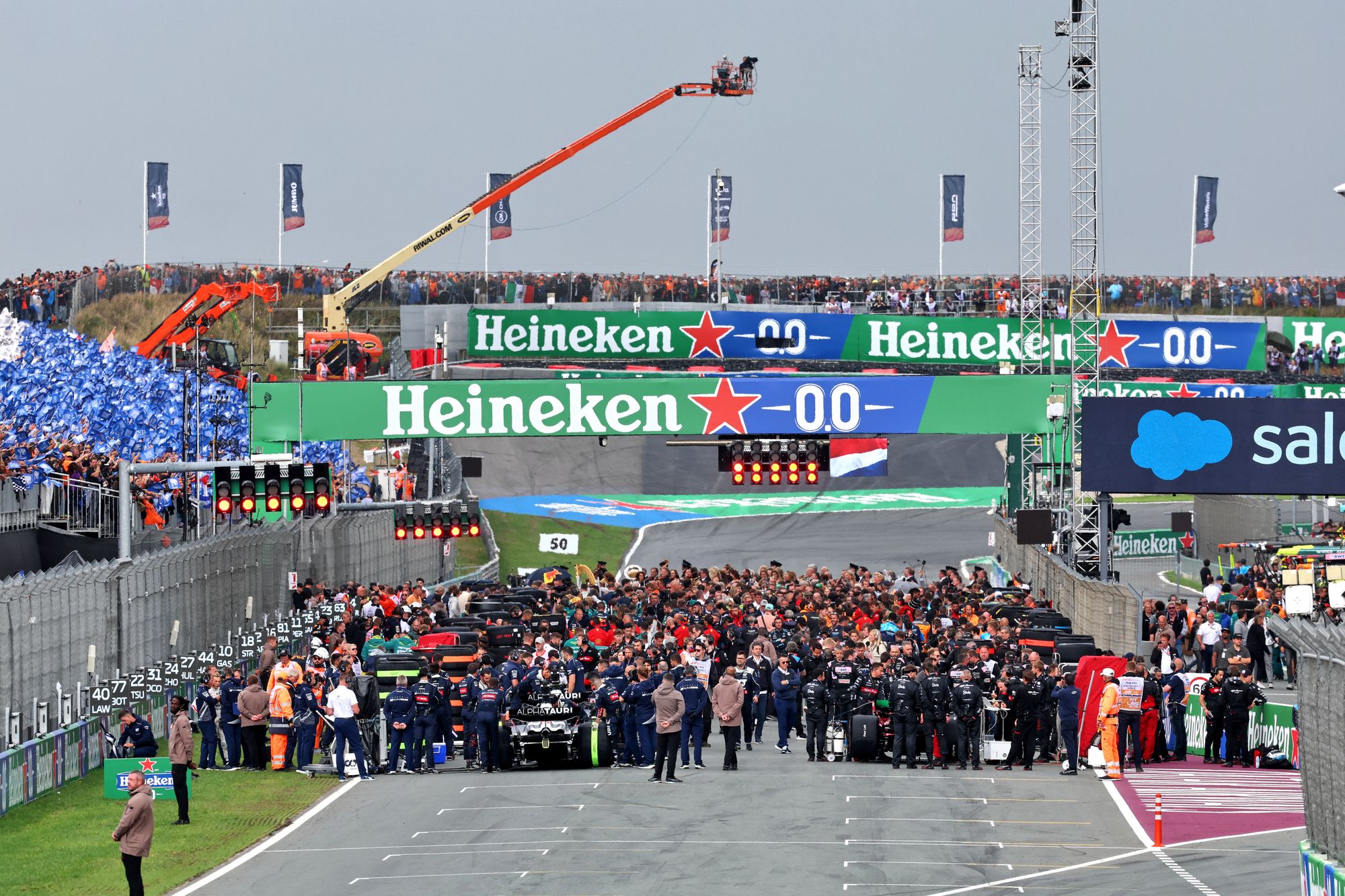 "It almost feels like they're closing the door completely if they say no, and that's how I think F1 fans will look at it. It's very disappointing from a fan point of view because they're talking about growing the championship and making it a bigger spectacle, [so] adding teams when there's capacity to do it seems like a logical thing to do.
"Also Formula 1 is built on open competition, so if your 10 teams are saying, 'We're the best motorsport/Formula 1 teams in the world [but] we're scared of someone coming in and beating us playing our game', it doesn't seem like it fits with what F1 should be.
"You're going to have a massive backlash if FOM makes the decision that we expect it to make.
"Will the FIA be sniggering behind their backs? Maybe."