Haas's 2020 Formula 1 car – first seen on The Race earlier this month – made its first public appearance on Wednesday morning at Barcelona ahead of the start of testing.
The VF-20, which features a return to Haas's traditional livery following last year's tumultuous title sponsorship deal with Rich Energy, was unveiled by Romain Grosjean and Kevin Magnussen an hour before 2020 test running begins.
After a promising start to last season, Haas tumbled down the order and spent much of the year running its two cars in different aerodynamic specifications in an attempt to understand how its design had gone awry.
It believes it found the root of the problem and has resolved it for its new design.
Magnussen will be at the wheel for the first day of running on Wednesday.
"At least in pre-season testing the car felt very quick, and we showed over the season that it was very quick at times," he said of the 2019 machine.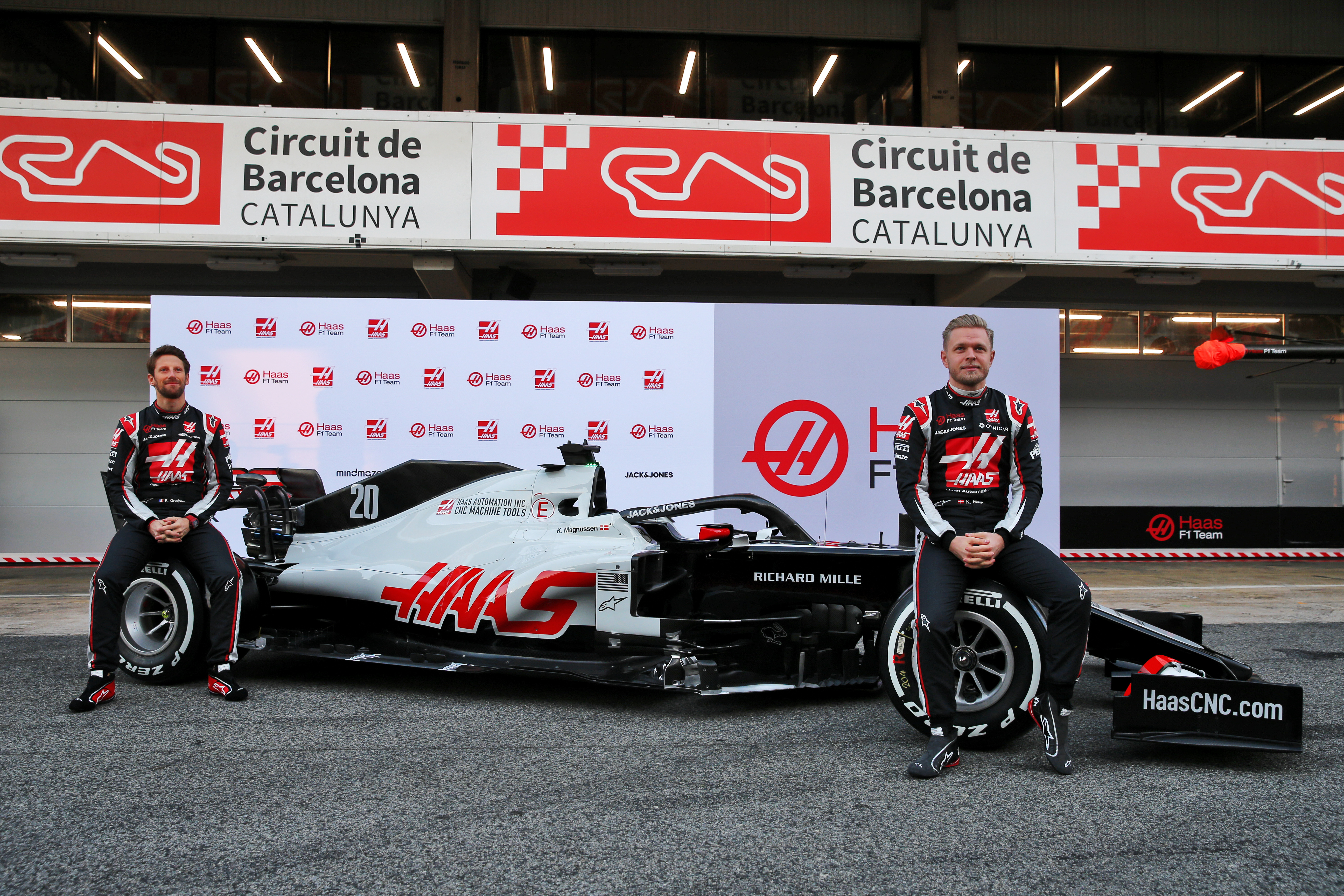 "It just had some weaknesses that proved to be a big problem in the races.
"I'm confident that the team is going to provide another good car this year.
"Hopefully we've learned from the mistakes of last year so we can have a good season. I'm very confident on that."