Trawling around at the back of a highly-competitive Formula E with little hope of a points finish for nine months is about as bad a post-Formula 1 hangover as you can get.
That was the fate that befell Ferrari protege Antonio Giovinazzi after he was booted from F1 at the end of his third season in 2021.
Most will agree that Giovinazzi had his chance in F1. Three years of comparing well to Kimi Raikkonen (but never quite well enough) and three years of displaying flashes of speed but never quite consistently displaying that in enough of a way to make his departure a major injustice.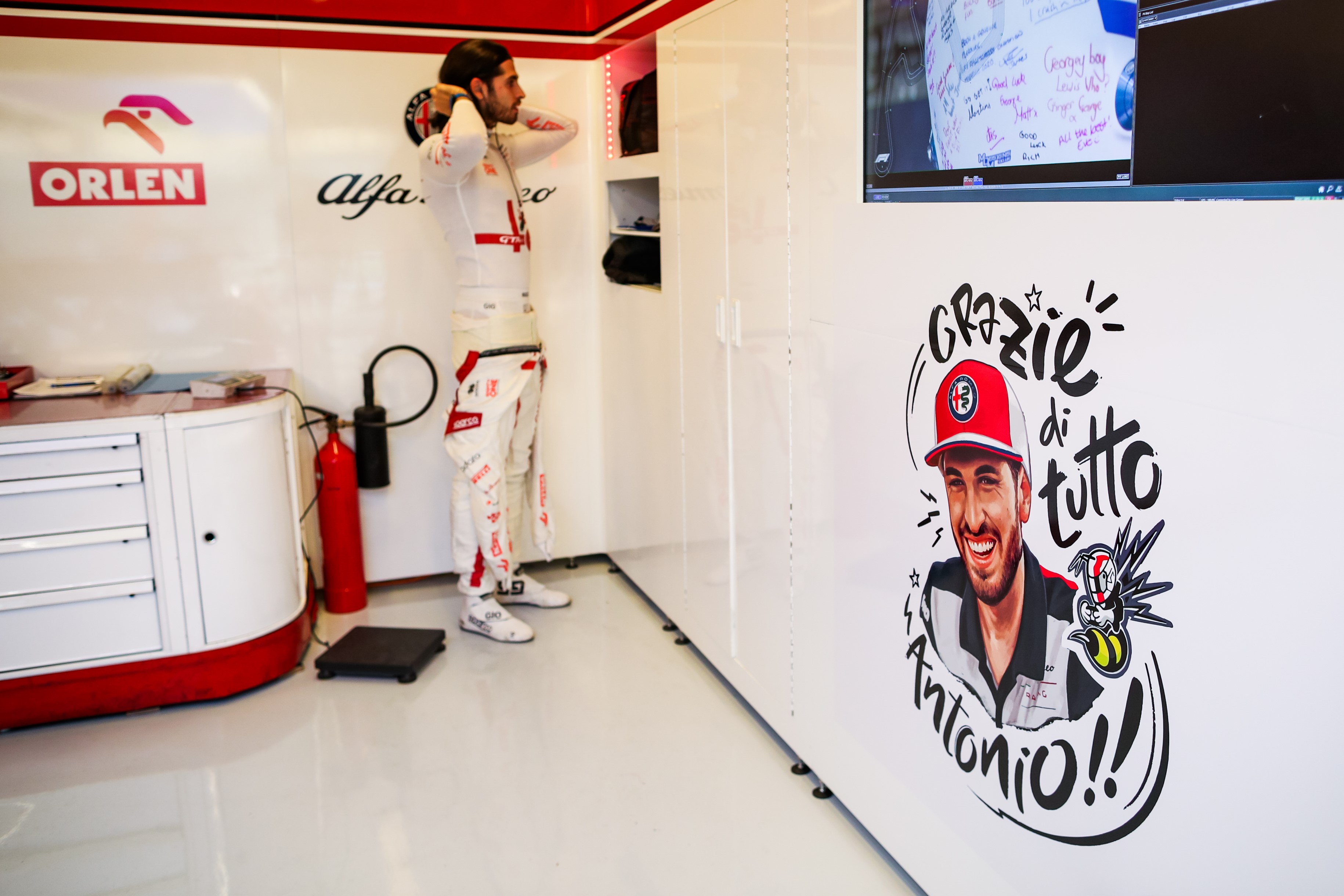 There was the faintest of flickers of a reprieve when Haas looked for alternatives to Mick Schumacher for 2023 but Nico Hulkenberg was always the clear favourite, and Giovinazzi's F1 dream has surely now well and truly died.
His first post-F1 adventure was a hasty switch to Formula E with the unruly and largely uncompetitive Dragon-Penske alliance in 2022.
He never finished inside the top 15, let alone the points, and a third place on the grid in London – that was always going to be impossible to translate into anything meaningful in the race – was the only highlight of a miserable campaign, one that ended one race prematurely due to an injured thumb.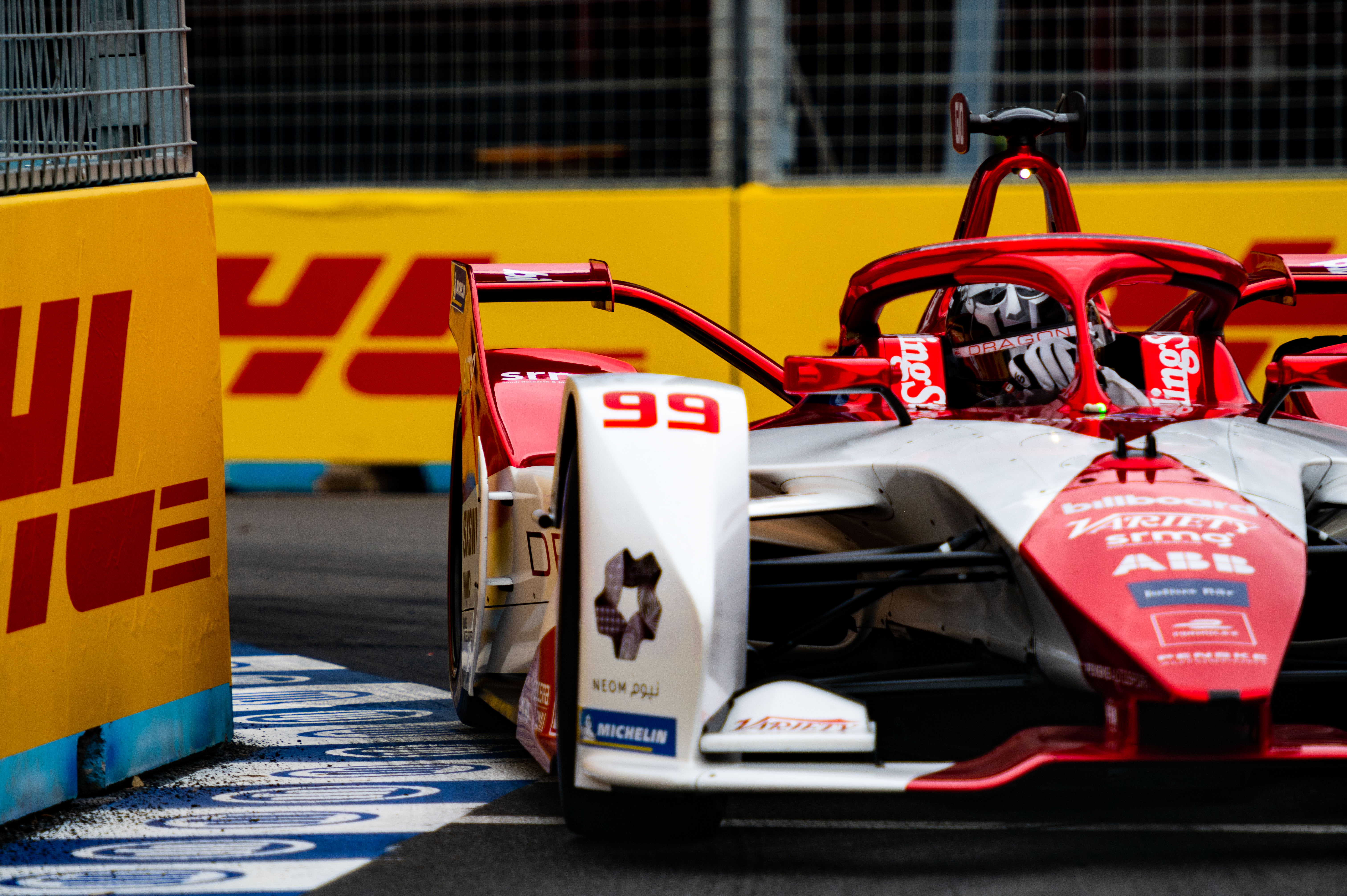 Thankfully, Giovinazzi had what was probably the long-term fallback option – or the first choice all along depending on what you believe – a plum Hypercar drive with Ferrari upon its return to Le Mans and the World Endurance Championship's premier class.
It's one that he – along with James Calado and Alessandro Pier Guidi – made great use of last weekend as he became a Le Mans 24 Hours winner, having only previously competed at Le Mans once in a Ferrari GTE car.
It marked his first victory for almost seven years – his last coming at Sepang in October 2016 as part of the heroically dazzling GP2 (which became Formula 2 one year later) title campaign that convinced most who watched it that he deserved in F1.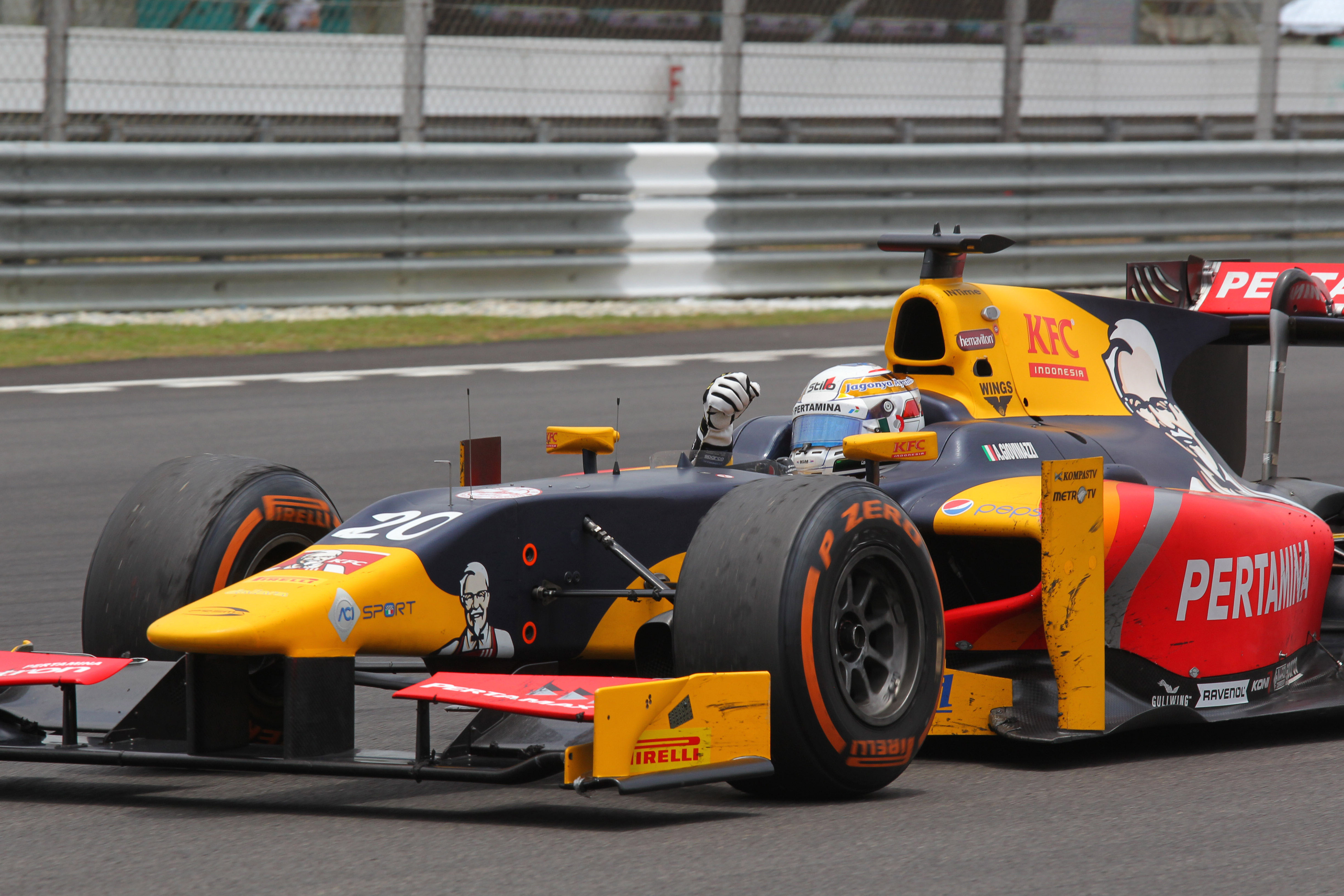 Back then Giovinazzi was at the height of his powers, going toe-to-toe with highly regarded Red Bull protege and his Prema team-mate Pierre Gasly for the crown.
He won both races at Baku (winning the sprint race from eighth on the grid), came from 21st to first at Monza via a fortunate safety car and clinical last-lap pass for the lead, secured that Sepang victory with a late-race move and ultimately came up eight points short of the title.
Even in the two years on the sidelines that followed Giovinazzi was a key part of Ferrari's efforts to topple Mercedes, providing crucial simulator work that contributed to many of Sebastian Vettel's victories over those two years.
His actual F1 stint behind the wheel didn't live up to expectations and his Formula E season was disastrous but plenty of the Giovinazzi that wowed onlookers in GP2 could be seen at Le Mans last weekend.
Giovinazzi had two great team-mates in the #51 Ferrari to compare to, Calado – himself a former GP2 star and himself spurned after a single disappointing season in Formula E – and the talismanic Pier Guidi, who together took two GTE class wins at Le Mans previously.
There was also plenty of talent in the sister #50 Ferrari – with long-time Ferrari F1 protege Antonio Fuoco securing pole position with a great lap and coming out on top when we compared the average of each driver's top 20 laptimes.
---
Ferrari drivers' race lap averages at Le Mans
Fuoco 3m28.161s
Calado 3m28.925s
Giovinazzi 3m29.094s
Nielsen 3m29.486s
Molina 3m.30.045s
Pier Guidi 3m30.295s
---
We've limited it to the top 20 in an effort to discount the laps affected by red flags, safety cars, slow zones, adverse weather and traffic.
Of course it's far from a perfect system but it illustrates how well Giovinazzi pulled his weight within the team, only lapping fractionally slower than Calado and delivering more sub-3m30s laptimes than the British driver.
Giovinazzi was instrumental in getting the #51 Ferrari back into a winning position after Pier Guidi spun the car out of the lead and into the gravel at the eight-hour mark.
The Italian proved effective in cutting through the traffic, displayed plenty of consistency when it mattered and mastered a wide range of weather conditions and yellow zone procedures that are still new to him.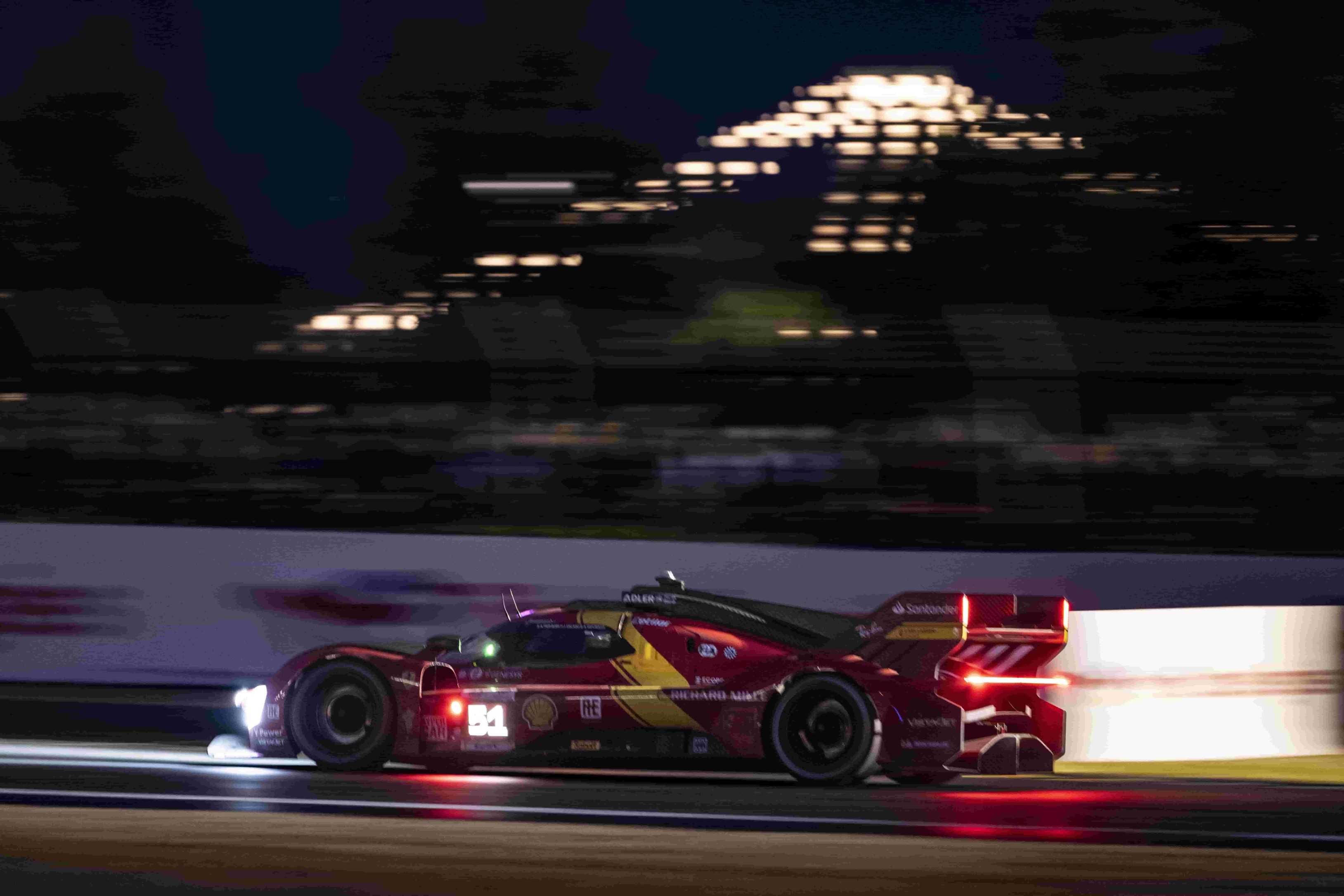 He's far from a 'celebrity' inclusion in the line-up, instead displaying the makings of a proper sportscar gem along with fellow relative prototype newcomer Fuoco – who has also earned something of a redemption within WEC after a bruising, heavy defeat to fellow Ferrari protege Charles Leclerc in F2 in 2017.
"I haven't been on the podium since Sepang 2016, in the then GP2. I haven't won a race since 2016. So to get back on the podium, especially here at Le Mans, was great," Giovinazzi said.
"I must confess I cried because in my life I have made so many sacrifices. After so many years full of disappointments, but in the end, I always believed in my talent.
"Last year in July we had this car on the track for the first time, now we have won Le Mans, so as a team we should be proud."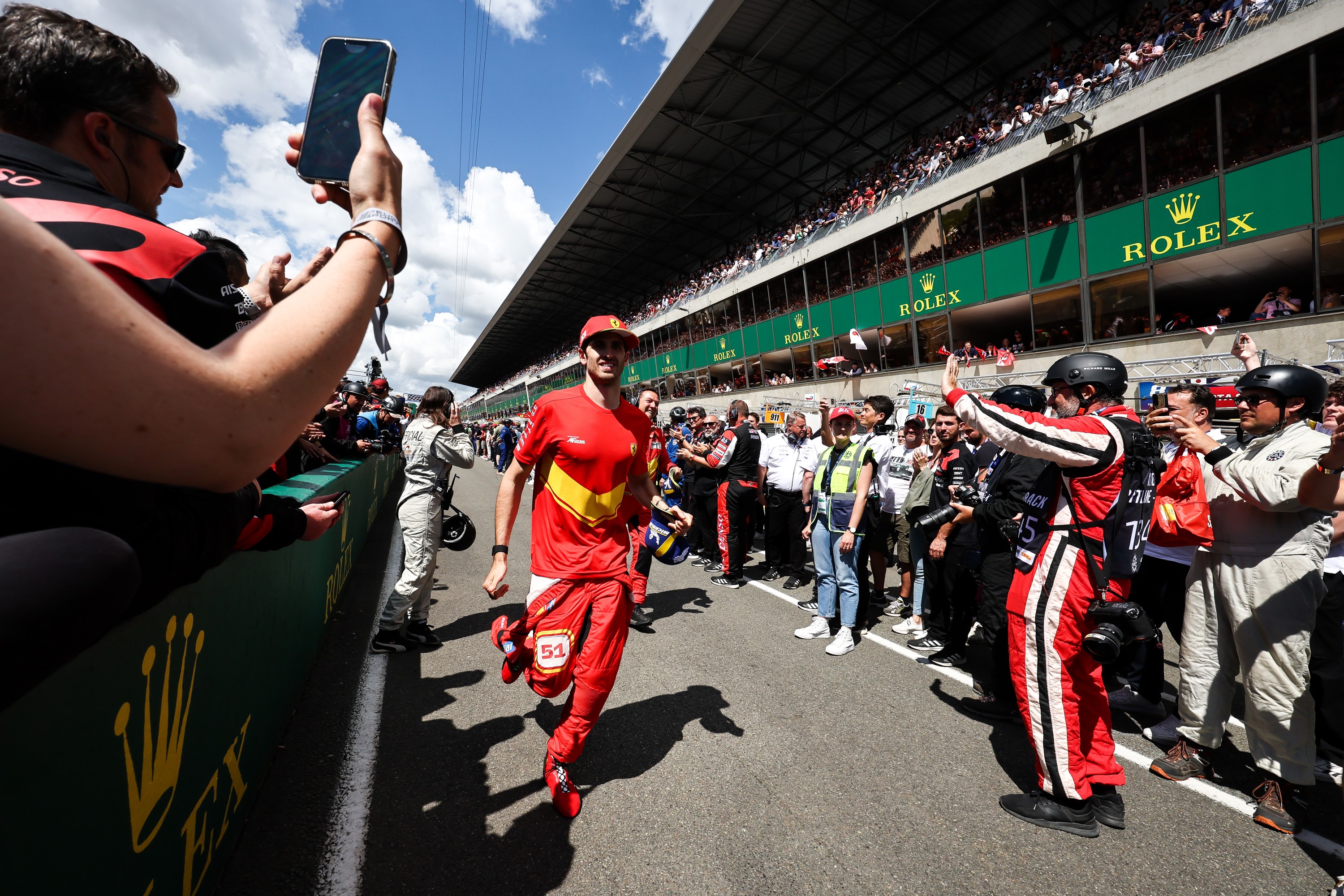 Ferrari's F1 project might be faltering but it's firing on all cylinders in WEC with a highly-competitive 499P hypercar and, crucially, some solidly consistent strategy calls.
Giovinazzi has a real window to cement a proper legacy within sportscars' most competitive era for years and that makes this first win all the more sweeter.
It will be tough for Ferrari to stay at the top – the balance of performance rules are designed to prevent any team from having an advantage and Toyota and its other rivals won't stand still.
But there's no reason why it can't fight for future Le Mans victories – and Giovinazzi can be at the forefront without the same threat of succession that was constant in F1.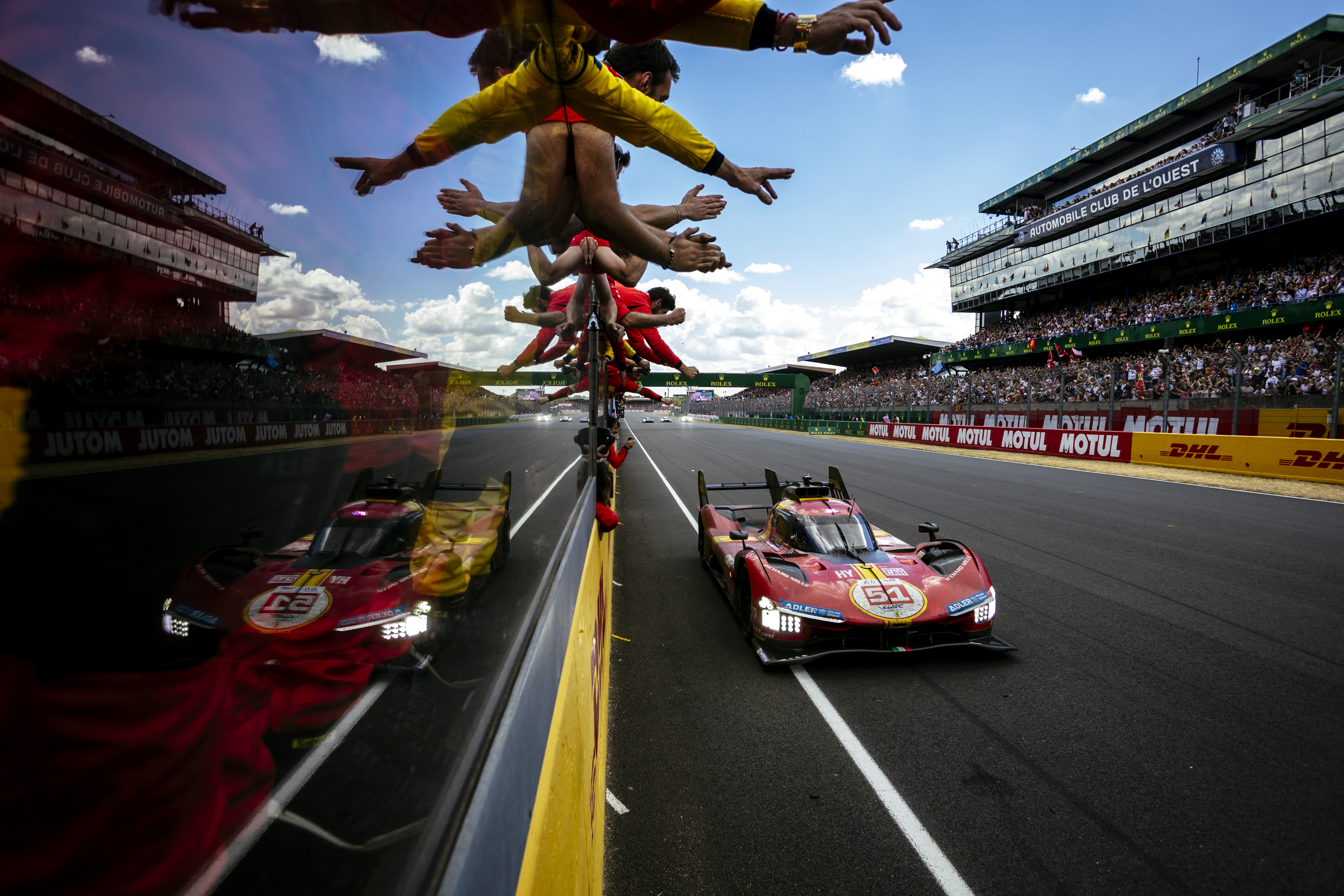 It wasn't his first choice of a career path but that doesn't mean it can't be highly lucrative – just ask his fellow 2017 Sauber F1 drivers Pascal Wehrlein (who Giovinazzi subbed in for during two races) and Marcus Ericsson, who have found their own successes in the form of a Formula E championship lead and an Indianapolis 500 win respectively.
Ericsson earned redemption in America, Wehrlein appears to be heading for it in Formula E and Giovinazzi has achieved it at Le Mans.
Giovinazzi's post-F1 hangover is well and truly kicked.