Red Bull has been battling some aerodynamic problems and judging by the first day of running at the Styrian Grand Prix it appears still not to be entirely clear on the right direction to choose.
During pre-season testing, the Red Bull had a problem with rear end grip that caused spins, especially in low-speed corners. This continued at the Red Bull Ring last weekend, although we've seen some higher-speed spins as well for good measure.
We've also seen Red Bull experimenting with a different nose configuration, with Max Verstappen racing a new version that featured more narrow Mercedes-style front-wing pillars in the season-opener.
Team principal Christian Horner said after last week's race that a decision would be made on which package to run on both cars this weekend, but we saw both specifications appear at times yesterday. It remains to be seen what specification Red Bull commits to for qualifying, if it happens, and the race.
My suggestion was that the instability was down to the high-rake car that requires extra effort to make it work properly by ensuring the aerodynamics and the vortices generated to help seal the floor function consistently and correctly. If you do not do this, you can get some dramatic changes in the centre of pressure at different steering locks.
Red Bull has always had good front end grip in slow corners. This is from the way it moves the load around the car from weight jacking using its multi-link front suspension and/or the pushrod pick-up position to the upright.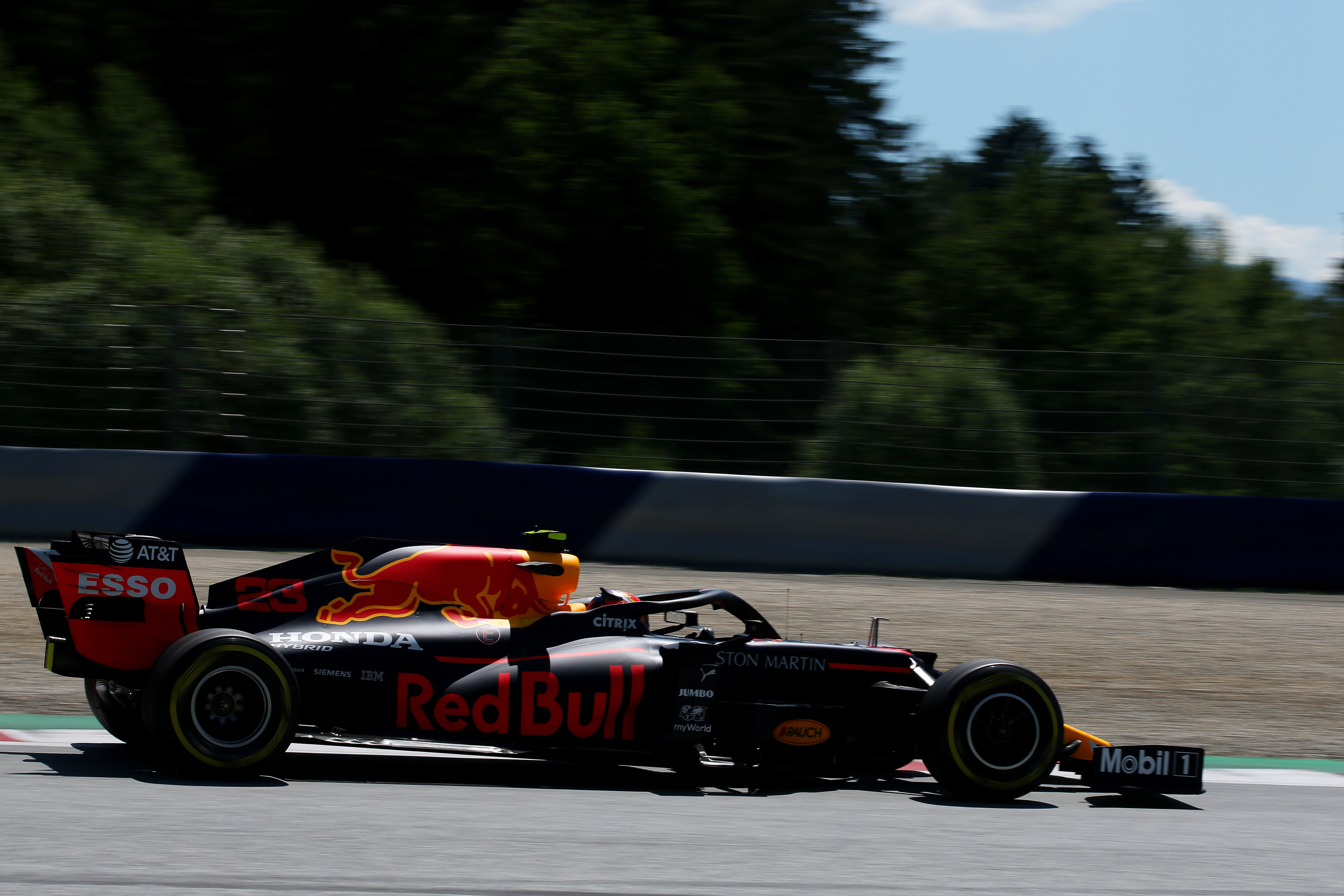 But it is possible to move the centre of pressure forward with steering lock. As you steer the front wheel you open up the front wing trailing edge, increasing the outboard end of the front wing's performance, and it may be that all three together simply create too much of a grip shift onto the front axle, leading to an unstable rear end on corner entry. By mid-corner if you have a little understeer and apply a little more steering lock this can also increase the nervous rear end problem.
The changes that were trialled last week might have tipped this problem over the edge.
The narrow nose-mounting detail and the turning vanes on the floor are all there to increase the underfloor performance. If you have a small aerodynamic problem that you don't really know about and you make that area work harder it's very easy to trip up and exaggerate the problem.
Red Bull's Helmut Marko made some comments in Auto Motor und Sport earlier this week about aero parts distorting under load and costing significant time in the final sector owing to stalling, leading to a set-up compromise by running increased rear wing.
I don't entirely understand how this fits in with what we've seen, as we've seen most of the spins happening in slower corners. Combine that with the fact that there still appears to be uncertainty over the right front wing spec to run, with Alex Albon running both the old and the new on Friday afternoon and spinning with both.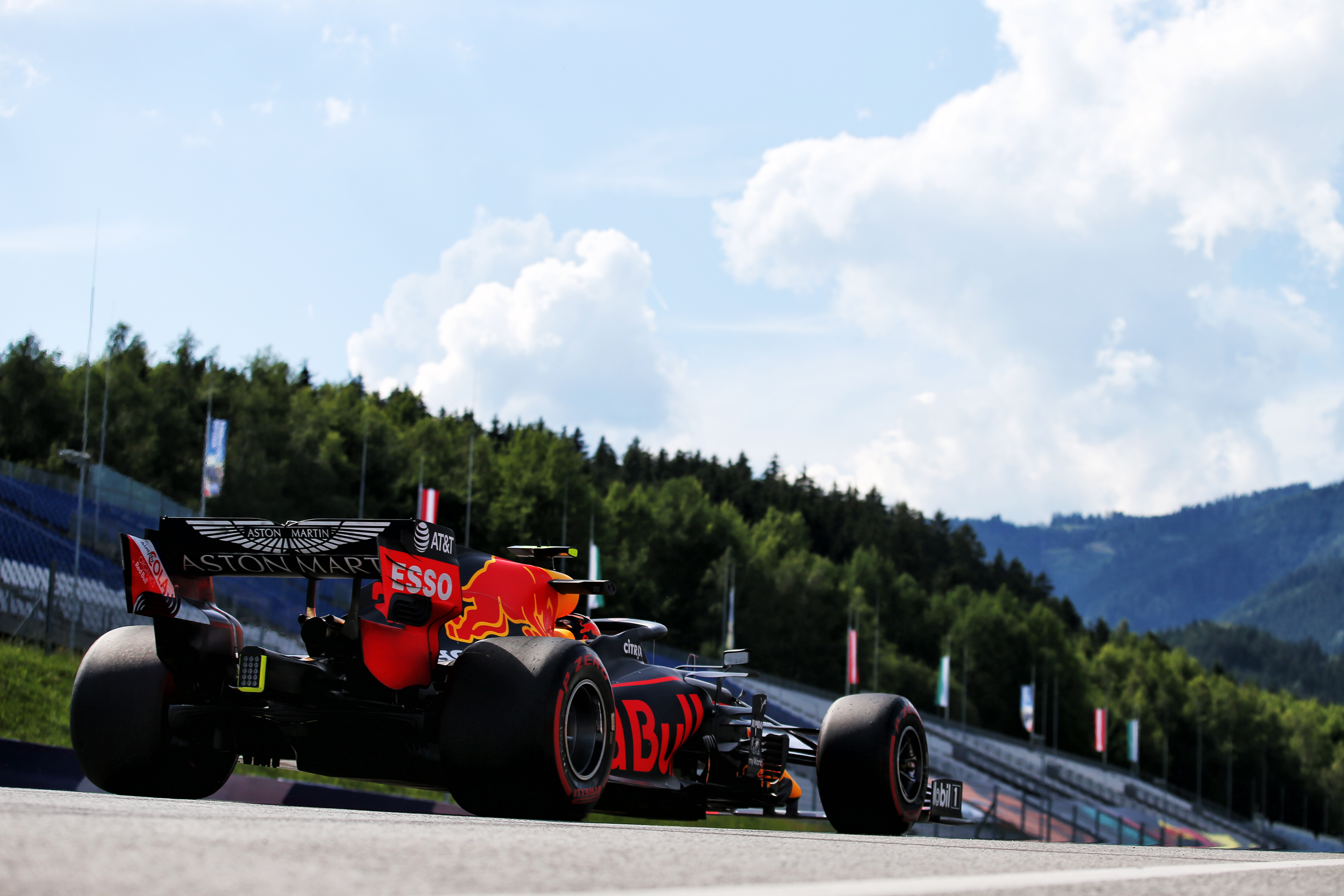 As I always say, you've got to understand what's working and what's not working and Red Bull needs to get to the bottom of what is happening aerodynamically if it's to have a car that works consistently and gives the drivers confidence.
I can understand that the centre of pressure being too far forward could very easily lead to the spins that we saw in the slow corners, and if that was the reason then the car could also feel very pointy and nervous in the faster Turns 7-9 too.
So yes, more rear wing would be a short term solution to give the drivers more confidence but at a price of slower top speeds and an understeer in corners where the problem doesn't exist, which would lead to increased steering lock which in turn will increase the nervous rear end problem.
What Red Bull needs to do is identify why the centre of pressure is moving forward too much. Identifying that and rectifying it will be how it can give the drivers more confidence and go faster.
I maintain it's something to do with steering lock load change, and I would put my emphasis on aerodynamic centre of pressure change with the steering lock being a bit too dramatic.
It will be interesting to see what aero specification Red Bull commits to for the rest of the weekend, and whether it again decides to split its approach with its two cars.
NEW REAR WING ENDPLATE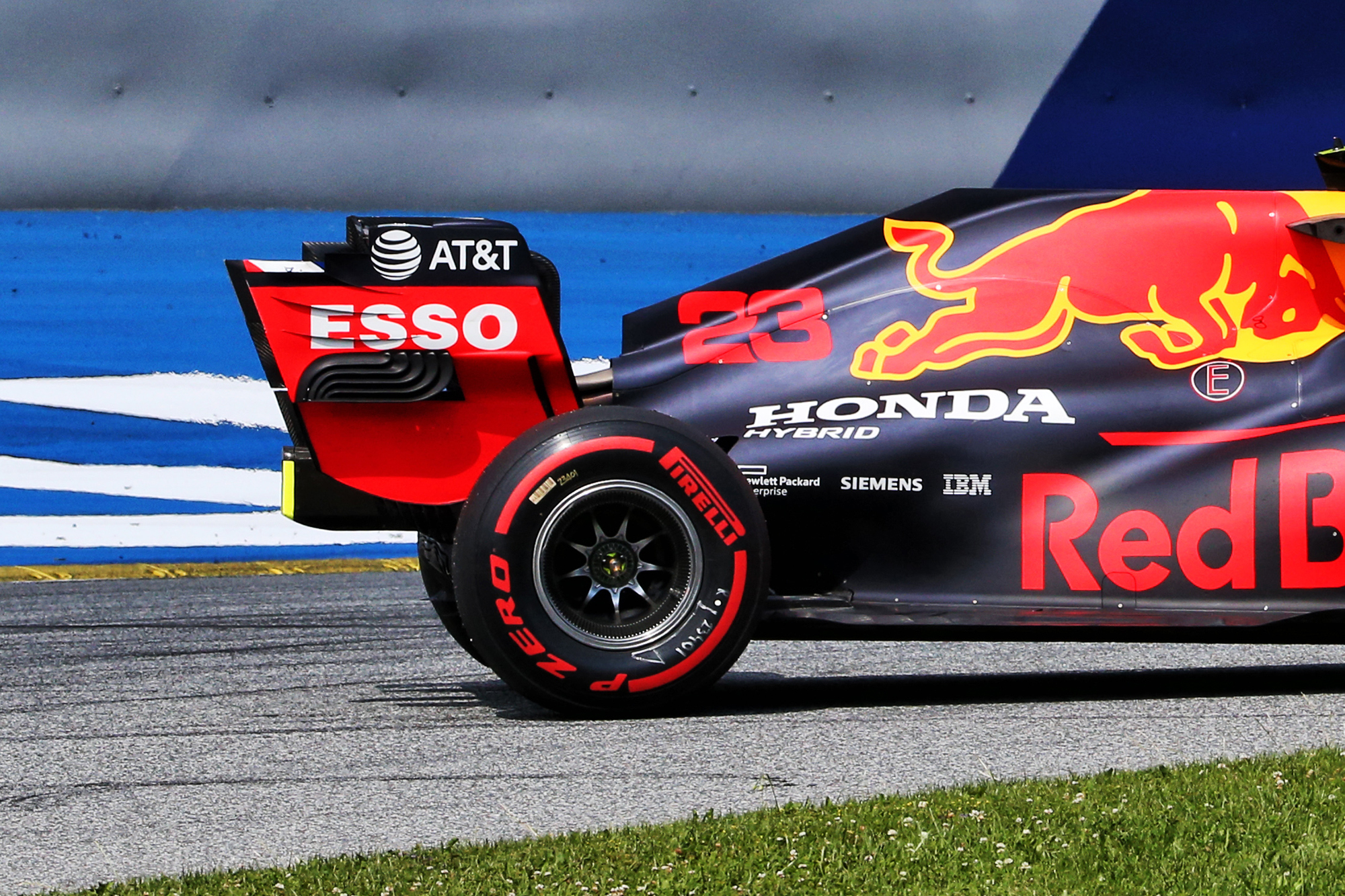 We also saw Red Bull has introduced a modified rear wing endplate, although it's not something that will help in any way with any rear wing flexibility.
Instead of having a simple duct in the width transition area, it now has S-shaped louvres further rearwards.
The new version is pictured above, the older one below.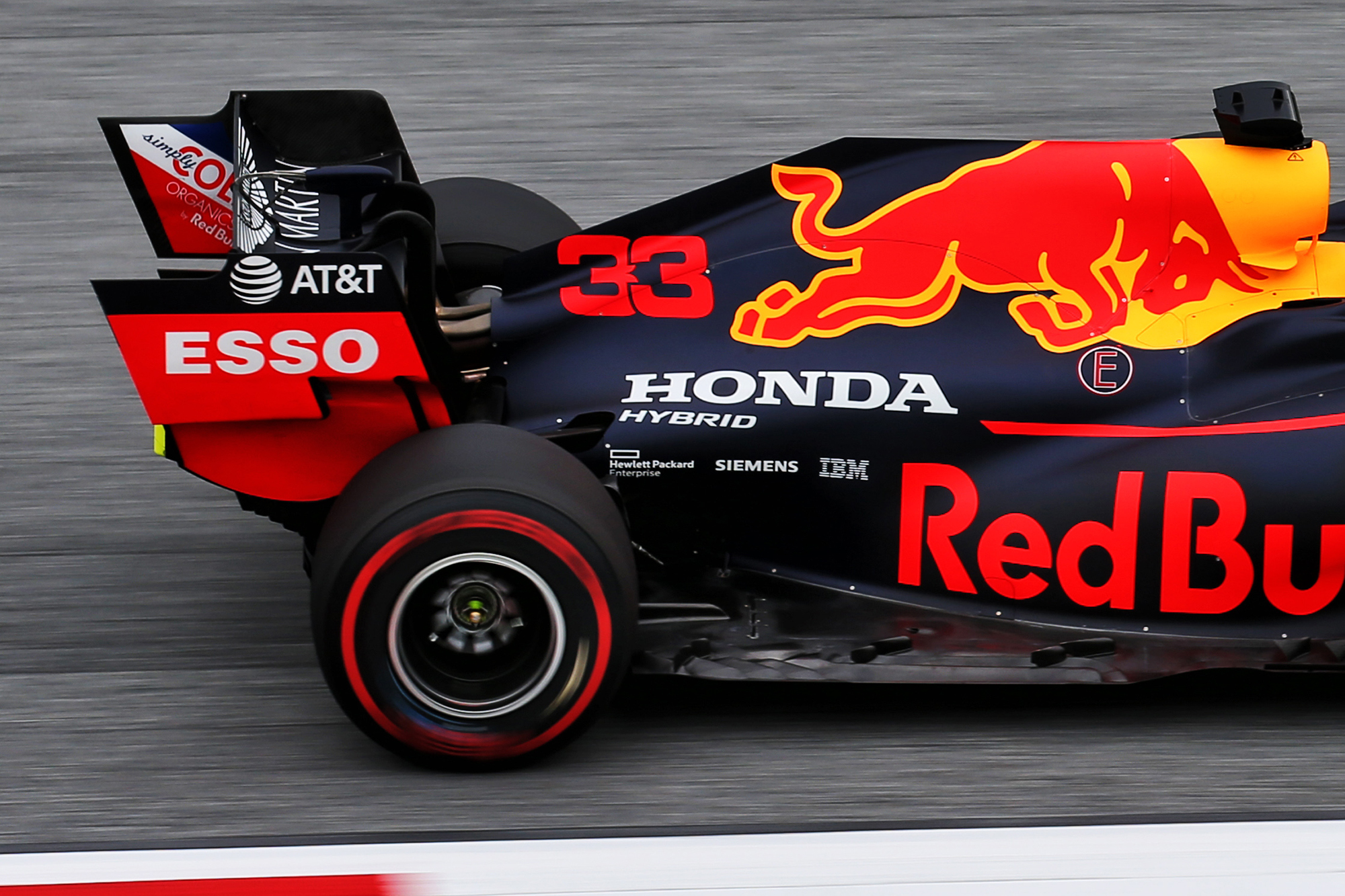 Red Bull has also added three external turning vanes on the outer surface. It still has the leading edge slat to manage the air spilling off the top inner shoulder of the tyre in that area.
The louvres and the outer vanes will allow the team to get more downforce out of the same wing set-up, but as the Red Bull Ring is not a maximum downforce circuit I think this development might have more to do with getting the rear wing's airflow to reattach faster, or more consistently.