In-game versions of four Formula 1 cars Michael Schumacher drove throughout his illustrious career have been showcased for the first time in F1 2020's latest trailer.
The cars are the Jordan 191 from 1991, the Benetton B194 and B195 from 1994 and 1995 respectively as well as the Ferrari F1-2000 from the 2000 Formula 1 season.
The cars will be exclusive to the Deluxe Schumacher Edition of the game.
Many of the classic cars from F1 2019 are returning, including the F2004 that Schumacher drove.
The F2004 along with all of the returning classic cars will be available through either the Seventy Edition or the Deluxe Schumacher Edition.
"We've got four of the most iconic cars that Michael drove," said Lee Mather, F1 Franchise Game Director at Codemasters.
"Not just the most iconic cars Michael drove, but some of the most iconic cars in Formula 1 history.
"The Jordan 191 is a car that we've been stalking since we got the series in 2010.
"Finally we've got what is deemed one of the most beautiful Formula 1 cars of all time.
"We've also got the Benetton from 94 and 95, incredibly successful, iconic and beautiful F1 cars, and the Ferrari from 2000, the car which set Michael up for his run of championships and started the Ferrari dominance in the 2000s.
"A truly iconic and incredible Formula 1 car."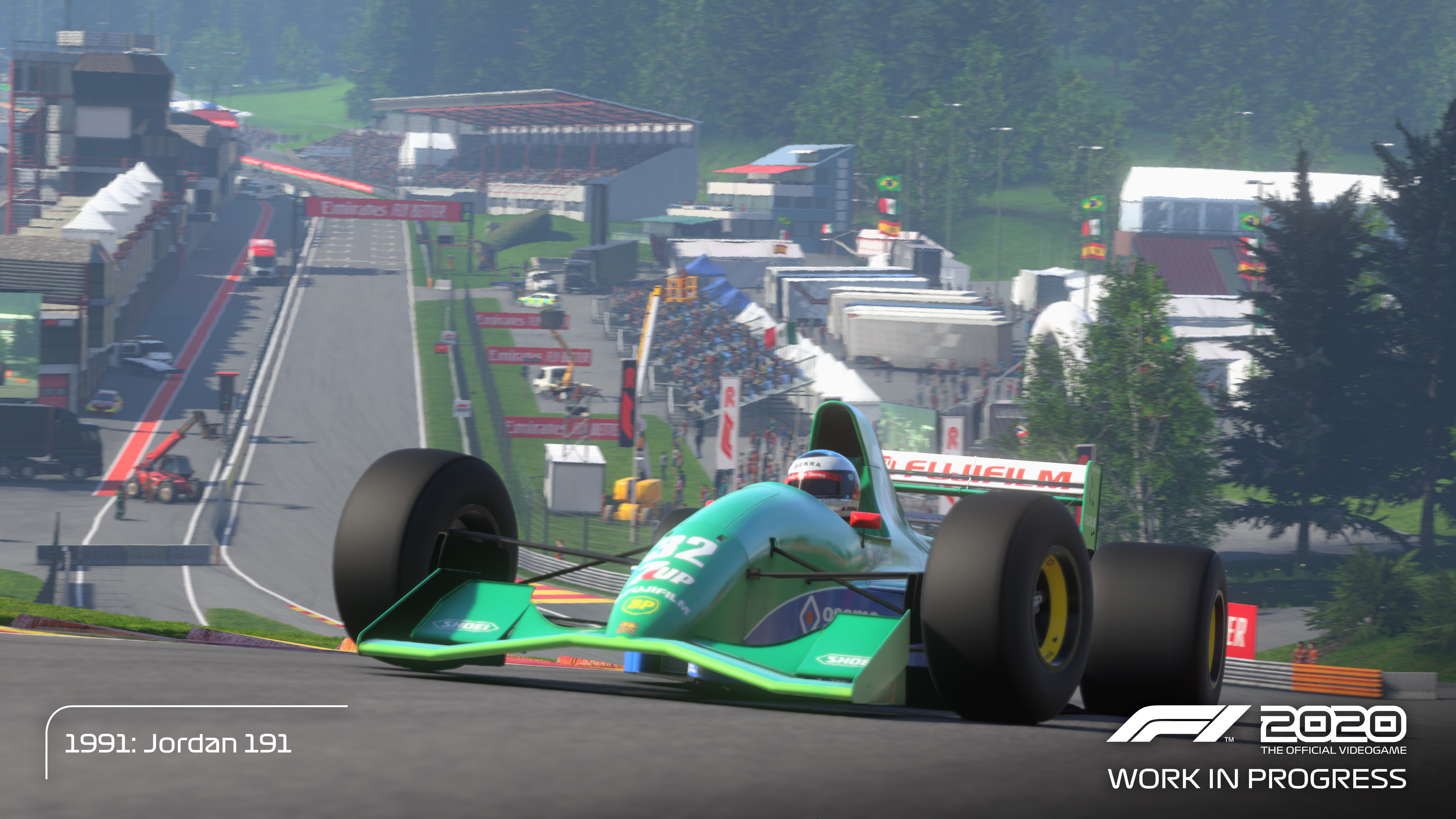 The Deluxe Schumacher Edition will be released on July 7, three days earlier than the Seventy Edition.
Both editions will be available for PlayStation 4, Xbox One and PC.
The Race's Gary Anderson, who designed the Jordan 191 that is included in the game, said: "It's great to see the Jordan 191 making its debut in the gaming world, and in the very capable hands of Michael Schumacher.
"The clip shows him going through Eau Rouge flat out – exactly as you would expect.
"I'm very proud that probably my favourite car is now in the world of esports, but then I might just be a bit biased…"
The Deluxe Schumacher edition will also include an assortment of special modern-car liveries and race suits paying tribute to the seven-time world champion.