The FIA has revealed a series of safety-improvement objectives, including an early warning system, better debris containment and a review of front wing design, after an in-depth analysis of 28 serious and fatal accidents that occurred in 2019.
The investigation of the accidents, completed by the FIA safety department in association with the national sporting authority in each country, has led to a series of recommendations to direct ongoing research.
"As with all accident investigation work, our findings related to circuit racing form the basis of a range of technical and operational initiatives, both to prevent serious accidents occurring and to mitigate the consequences if they do," said FIA safety director Adam Baker.
While many of these areas of car safety are the subject of constant study and improvement by the FIA, this analysis has led to a series of key areas for action being formulated that will lead to new safety equipment and designs being brought into motor-racing in the future.
Among the recommendations of the FIA's Serious Accident Study Group, headed by Jean Todt, is an improvement of debris-containment component designs and systems.
An FIA statement described this as "to mitigate and/or prevent debris ejection from cars during an accident, technical solutions will be developed which aim to ensure large debris is contained and/or restrained with the crashing vehicle."
This includes the development of tethering systems, such as the ones used to ensure wheels stay with the car in the case of a crash that already exist in Formula 1, for large items as well as "less intrusive and more novel design solutions" for smaller parts.
The FIA wants to investigate the creation of composite material constructions to reduce the shedding of debris after failures as part of this initiative.
A review of the specification of front and side-impact structures has also been recommended, which will include evaluating changes to the strength of the survival cell.
This is to "increase the total energy absorption capability of the frontal impact structures" – a process already underway for F1 and Formula E – with Formula 2 and Formula 3 incorporating these into their next car update.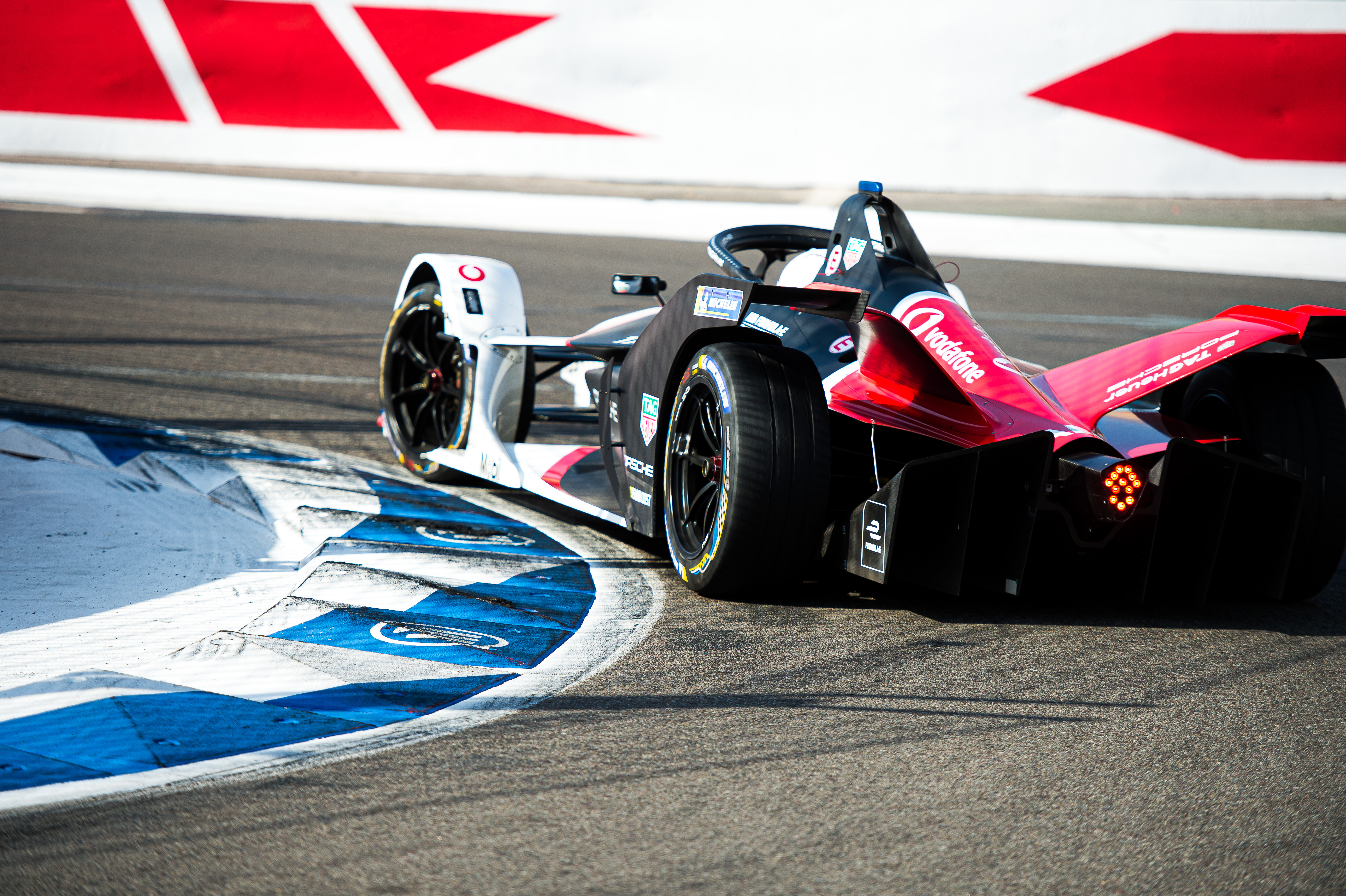 A review of front wing design has also been recommended, which will include a focus on changing the wing-to-nose attachment to reduce the chance of the complete assembly being lost.
"This work will also consider whether future generations of single-seater cars could incorporate front wing designs that include "controlled failure" points ie the front wing main plane could be frangible such that, in the event that the outer sections of the wing receive an impact, only these sections would detach, in order to relieve the load on the assembly and specifically nose mounting," said the FIA statement.
Electronic early warning safety systems will also be researched for situations where the driver is not able to see an incident up ahead because they are unsighted by track geometry.
While a potential modification to car hardware to allow the rain light mounted at the rear of the car allowing it to change colour and become, for example, a 'yellow flag repeater' that could also warn when a driver slows in a yellow-flag zone, is mentioned these are proposed only as a possible interim measure.
In the long-term, the FIA wants to create a more comprehensive system that is fully integrated with the trackside marshalling system
The statement said: "As a longer term solution, it is proposed to accelerate as far as possible the development and deployment of a range of advanced marshalling systems, incorporating features such as automated yellow flag generation, direct car-to-car notification of dangerously positioned stationary cars and possibly even the coordinated power reduction or redirection of cars following an incident."
Other objectives laid out are a tyre pressure monitoring system to give advanced warning of punctures, as well as the creation of cheaper monitoring technology.
Improvements of headrest design to reduce the chances of them not remaining in position during an accident are also proposed, while the latest specification of anti-intrusion panel – already added to current cars – will be part of the base design on the next generation of single-seaters.
There are also new objectives for the circuits, including improving barrier performance for shallow-angle impacts and ways to decelerate out-of-control cars in runoff areas "including the use of anti-skid and high-friction surfaces".
Measures to prevent cars rejoining the track in a dangerous manner are also to be investigated as part of a study of track-limit control.