It will be "game over" for Formula 1's cost cap if the first monetary breaches of it are not handled adequately, says Ferrari sporting director Laurent Mekies, whose team wants to see "severe measures" taken for any breach.
The FIA is expected to announce that two teams – which several figures in F1 believe to be Red Bull and Aston Martin – breached the budget cap rule in the 2021 season, with confirmation of the details likely next Wednesday.
Red Bull team principal Christian Horner has already strongly denied any wrongdoing by his company and said he was "very confident" in Red Bull's cost cap submission. He also suggested Red Bull may take action over rival teams' remarks.
And the FIA was moved to issue a statement about the assessment of teams' 2021 financial data in which it noted "significant and unsubstantiated speculation and conjecture in relation to this matter" and that "due process will be followed without consideration to any external discussion".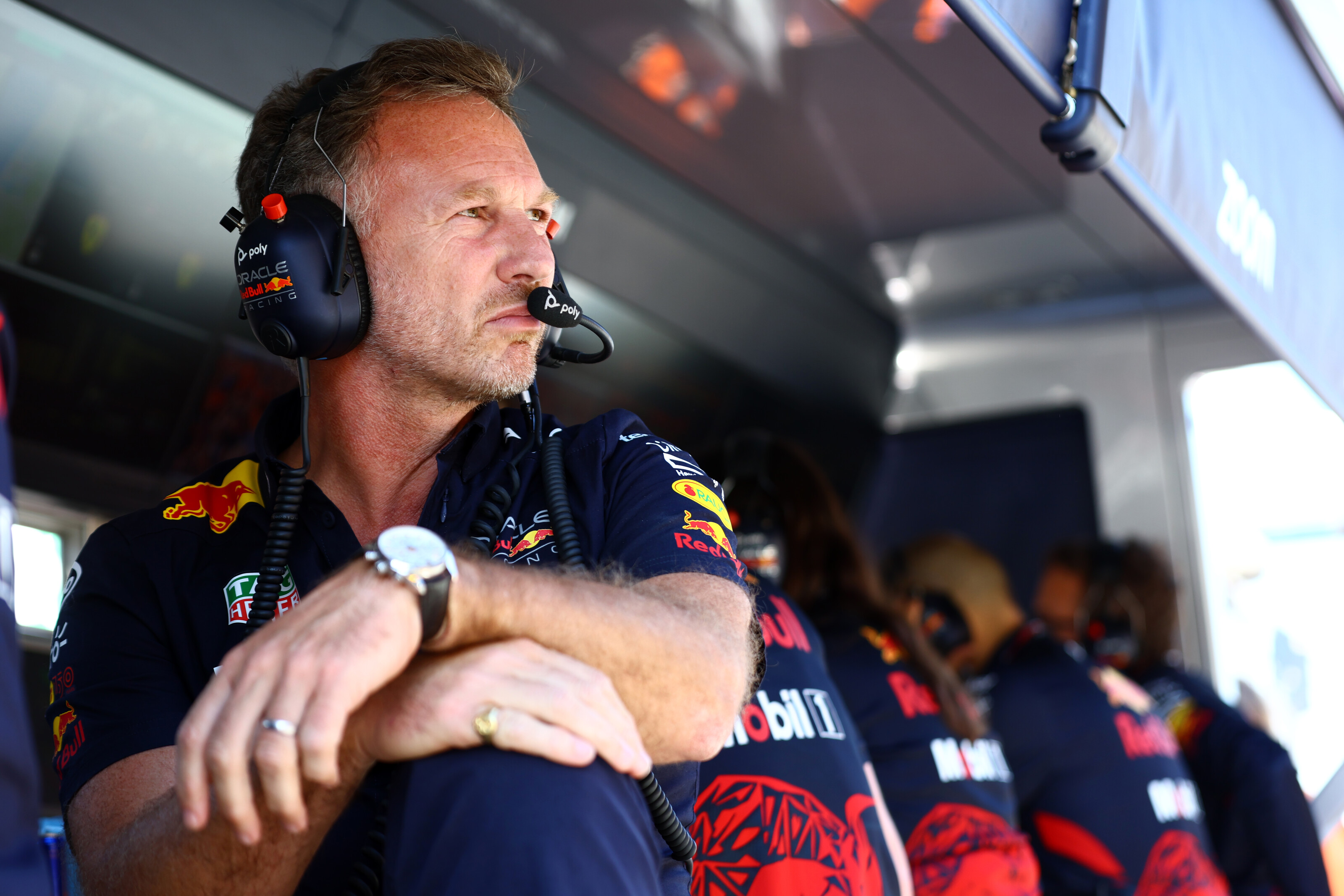 Breaches are defined as either 'minor' or 'material', with punishment options for the first level ranging from reprimands to points deductions, suspensions from 'stages' of events but not races themselves, and limitations on future aerodynamic or other testing and/or a reduction in the following year's cost cap.
'Minor' breaches are overspends under 5% of the cap (around $7.25million).
Race bans or exclusion from the championship could also be considered for 'material' breaches.
The FIA has deliberately not been specific with the precise penalties that particular infractions might incur, as it does not want teams to be able to make a judgement on whether a penalty is actually severe enough to outweigh the competitive benefit of any breach.
"It is a very vital test for the cost cap," said Mekies of how 2021 breaches will be addressed.
"And if we don't pass that test then it's probably game over, because the implications are huge."
While he made clear he was not talking about specific actions by any team at this stage with nothing officially confirmed, Mekies said Ferrari is "very much looking forward to having the clear, transparent evaluation of what has happened" and wants to see "that severe measures are being taken if there is a breach".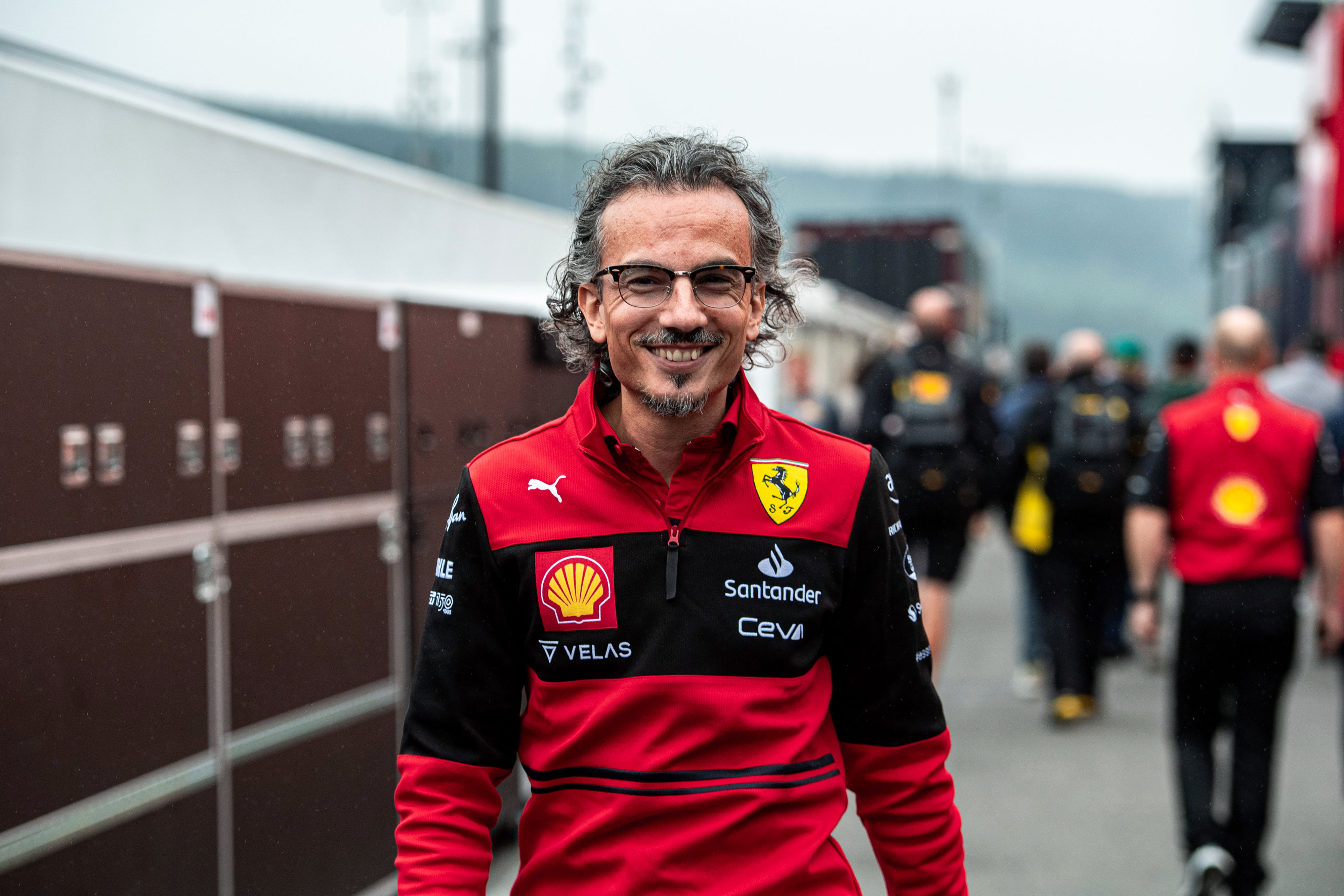 Asked by The Race if Ferrari had been worried about how the first cost cap breach would be dealt with, Mekies replied: "Have we been worried? Yes. The worry comes from if you think about the level of constraints that have been imposed on the big teams, then you realise how much lap time there is going to be if you don't strictly enforce it.
"Because we were massively constrained, therefore any million, any leak that you allow in the budget cap is going to turn into a few tenths of a second on the car."
He described the financial regulations in place now as being more impactful on a team's performance than either technical or sporting regulations "if you think about the amount of laptime that is in those sort of [financial] numbers", suggesting that for instance a $7m breach would equate to "70 engineers" and that "70 engineers would give you a serious amount of laptime".
While fearing that a mishandled penalty situation could fatally undermine the budget cap, Mekies emphasised that Ferrari wanted the system to stay in place.
"There are many advantages in having the budget cap," he said.
"So we are fully in favour of that concept, of enforcing it as severely and transparently as possible because it is the way forward, as long as we manage to pass this stress test."
When asked by The Race how he felt about the prospect of F1 going from having the deterrent of the level of cap breach punishment being unknown but potentially severe, to knowing exactly how a certain transgression would be handled and being able to work with this in mind, Mekies replied: "This is pretty much the reason why we are banging on about transparency and severity, because if it turns out to be something that a team can bet on in order to gain a competitive advantage, especially in the framework of the very first instance of the budget cap being challenged, you need that amount of severity".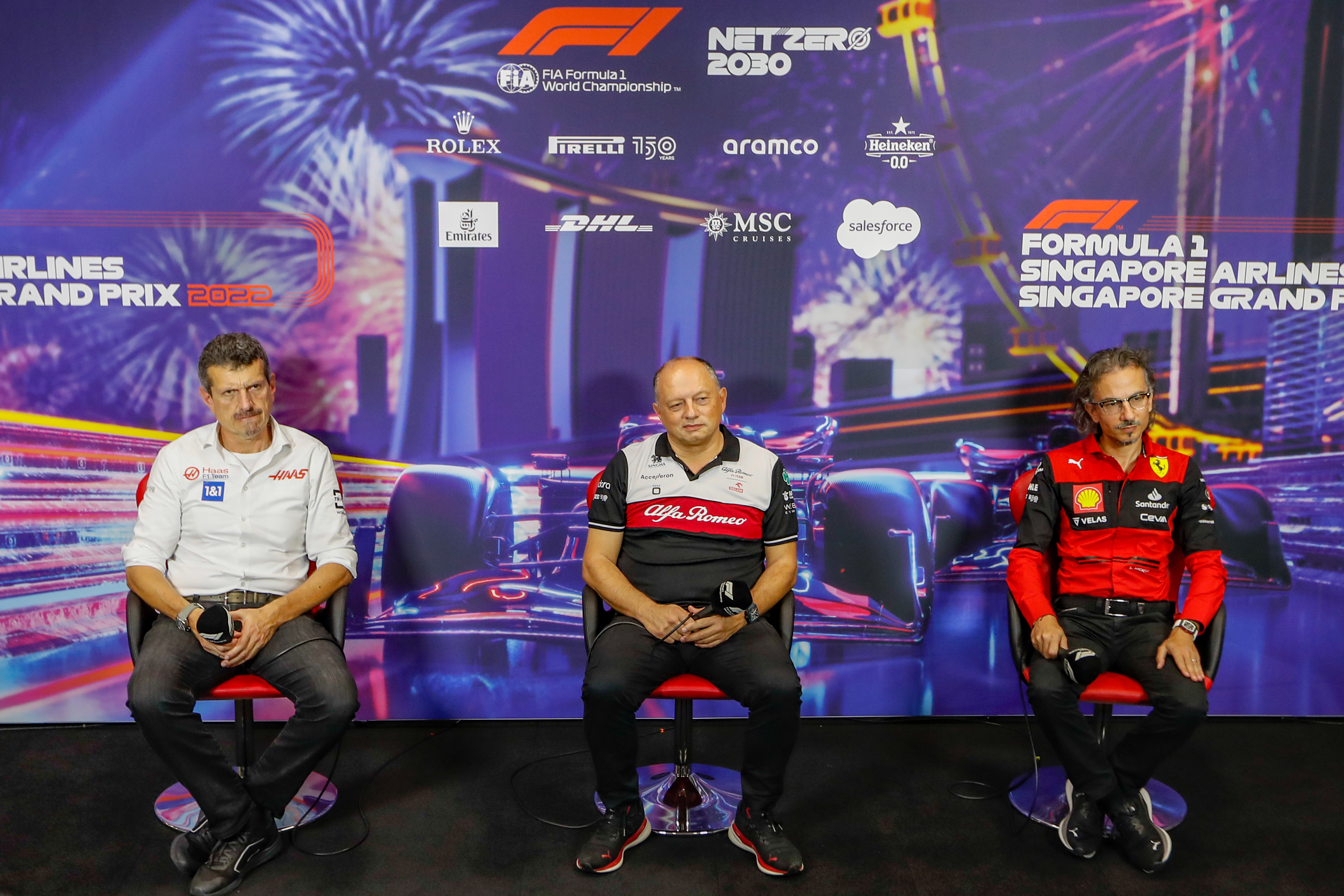 Mekies was speaking in a Singapore Grand Prix press conference alongside Haas and Alfa Romeo team principals Guenther Steiner and Frederic Vasseur.
When asked whether this case could be a matter of loopholes coming to light, all three argued that the way the rules had been collaboratively constructed and questioned should have ruled this out.
"Regarding loopholes, we've had two years now to discuss it with the FIA and I think we had a clarification on the financial regulations almost every week," said Vasseur.
"Teams are asking questions to the FIA and they are replying to everybody, and if we had a grey zone I think it was also our job to ask for clarification."
Mekies said "I don't think loopholes are an issue right now" given the process teams had gone through.
"We have been discussing non-stop with the FIA for two years now," he added.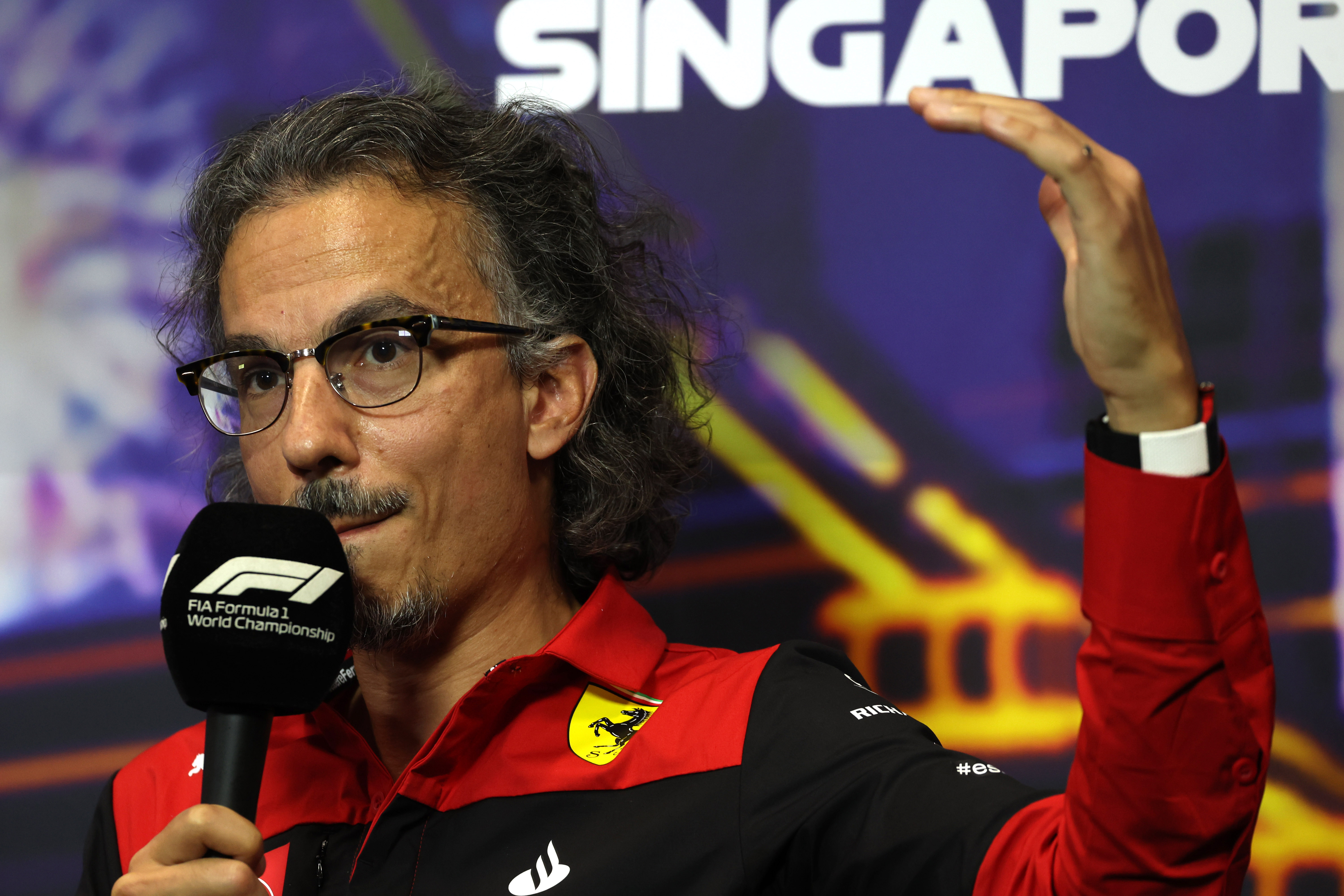 "It was a new regulation. We pretty much had the FIA living with us in our factories, going back and forth with questions and clarifications every week.
"So it's not the approach of trying to find loopholes and exploiting them and hoping that nobody finds out about it.
"It's that whenever there were questions, we would ask the FIA as every team would do and they would give an answer, and that's how we moved forward."
He also warned against the response to any breach being one that came across to other teams via the rules being adjusted retrospectively.
"What we don't want is that the rule changes in the middle of the season and that we find a compromise and that suddenly the rules of engagement are different, not only as far as the 2021 season is concerned but as a result for 2022 as well and perhaps for 2023. So that's the key," Mekies said.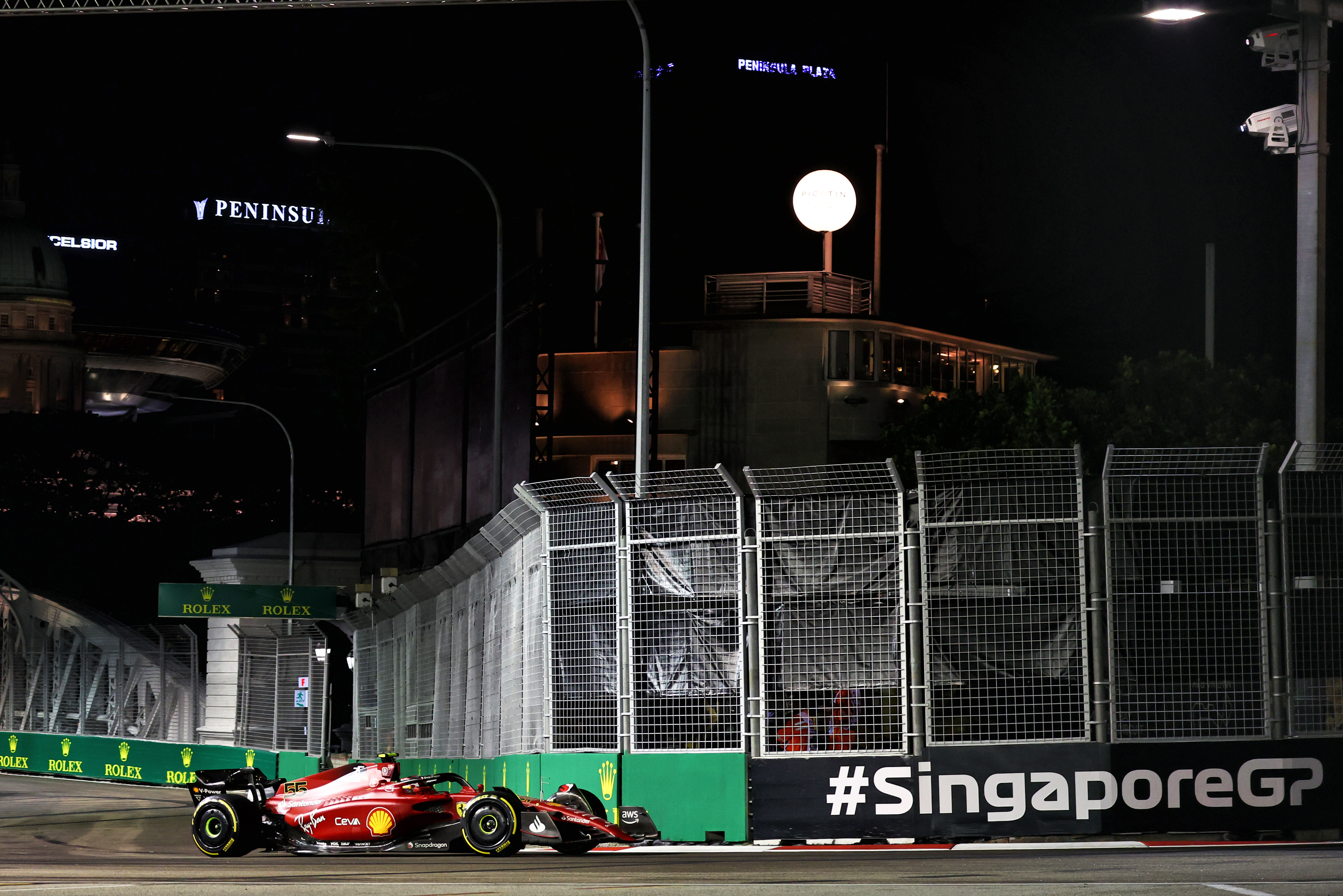 With the expected breaches having taken place during the 2021 season, there have also been questions over whether penalties should be applied to that year's results or punishments given that limit transgressors in future seasons.
While Steiner joked that "there should be penalties for the past, for the future, for forever" if any team had broken the budget cap rules, Mekies echoed Mercedes chief Toto Wolff's stance that a 2021 breach could also benefit a team for the following seasons.
"Which advantage are you carrying forward for the following championship?" said Mekies. "It's probably the first [question] that we want the answer to.
"So if there was a breach in 2021, what advantage has been carried into 2022 and to 2023?
"And then afterwards you can discuss the timing of the penalty and how you make the penalty meaningful."
As heads of smaller operations operating beneath the budget cap level, both Steiner and Vasseur suggested protecting the cap was vital for their teams' survival.
"I think financial regulations were the biggest move of F1 over the last 20 years and we don't have to jeopardise something like this for the lack of a decision," said Vasseur on the prospect of an outcome that other teams perceive to be inadequate.
"For me, if it's the end of the cost cap it's not the end of F1 but almost."
Steiner expressed confidence that FIA president Mohammed Ben Sulayem would ensure "we are not watering down the budget cap for the future", saying "Formula 1 is where it is right now in part because of the budget cap so if we start to dilute this regulation it will not be good for the sport in my opinion".