Ferrari has designed a ventilator it describes as "reliable, versatile, easy to use and assemble" to assist with fighting the COVID-19 pandemic.
The ventilator design is the product of a collaboration between Ferrari and the Genoa-based Italian Institute of Technology and has been dubbed the FI5 to reflect the initials of the two parties combined with the number of weeks it took to produce a prototype from the start of the project.
The FI5 assists patients with oxygen intake and Ferrari claims it can be manufactured at a lower cost than pulmonary ventilators that are already on the market.
"The challenge of COVID-19 was one we wanted to take on," said Ferrari team principal Mattia Binotto.
"FI5 is the contribution we made as the Scuderia, fielding the very essence of what makes a Formula 1 team and more importantly, all the characteristics that make Ferrari special; its passion, its creativity and its desire to improve.
"This project was a very stimulating experience as well as being truly rewarding for all those involved, who worked side by side with our colleagues from IIT and the other partners.
"It is initiatives like these that make #essereFerrari, not just a slogan but a distinctive feature of our identity."
A Ferrari working group headed by head of chassis engineering Simone Resta and F1 innovation manager Corrado Onorato was involved in the project and collaborated with a research and engineering team from IIT.
Ferrari completed CAD work to design the pneumatic and mechanical parts, as well as completing the dynamic simulation work, with ITT focusing on the materials, electronics, firmware and software.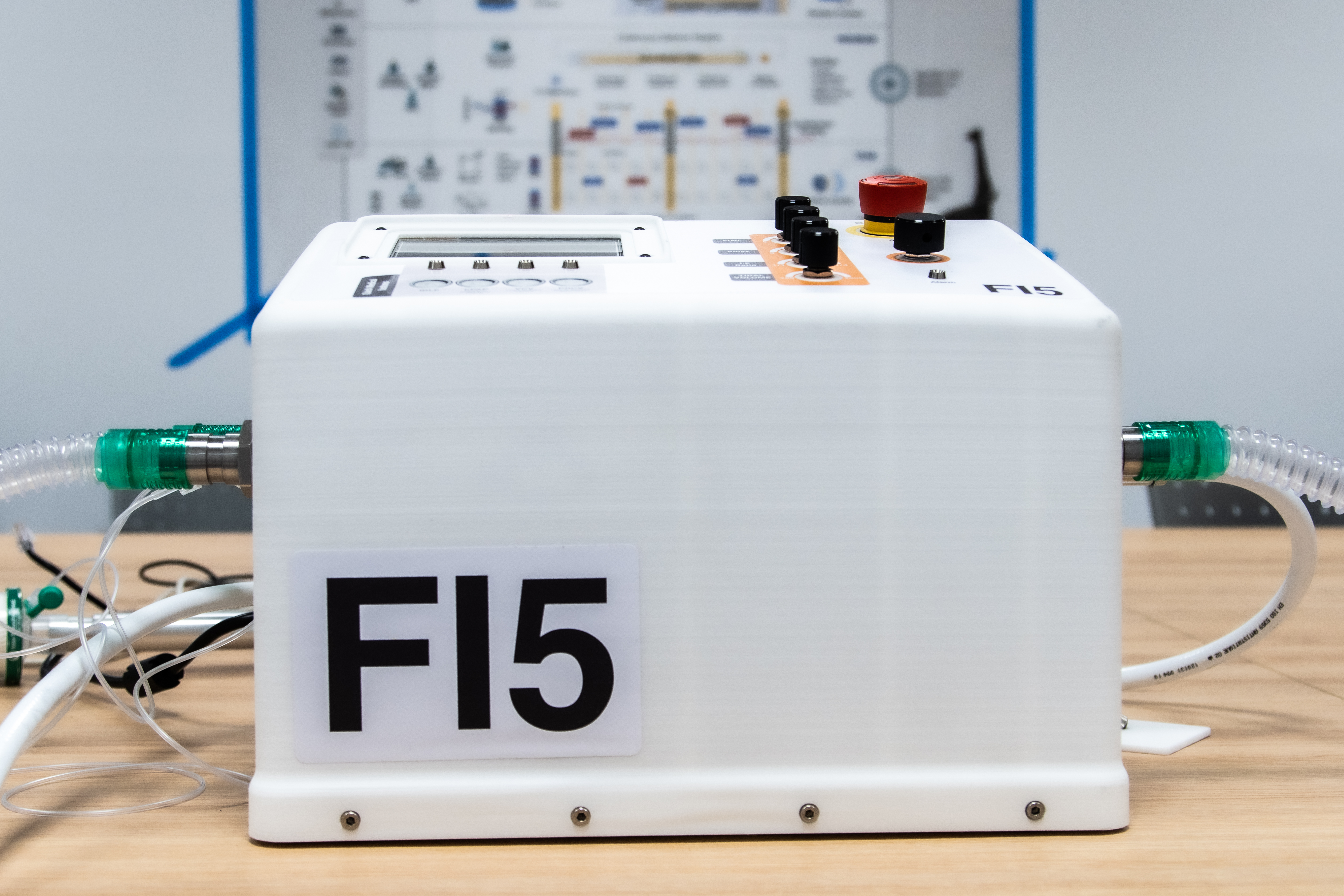 The prototype FI5 was completed last week in Genoa and reportedly performed well in tests, with development ongoing to further improve the product.
Technical specifications, drawings, firmware, software and a component list have been made available as open source, allowing anyone in the world to produce the FI5 with work already under way to get it certified and distributed in Italy, Mexico and the United States.
The FI5 is one of a number of projects Ferrari has been involved in to tackle the COVID-19 pandemic – a list which includes offering financial support to the local area, the production of valves for respirators and manufacturing fittings for protective masks.
Multiple F1 teams have been involved in healthcare projects during the past two months, with Mercedes designing a continuous positive airway pressure device that has also been made open source.