Ferrari has denied Italian and international media reports that Mattia Binotto's time as its Formula 1 team boss will be up at the end of the 2022 season.
But the suggestions of an imminent change come at the end of a campaign that did not live up to its early promise, and featured flurries of criticism from both external observers and within the team.
Ferrari long-timer Binotto was shifted to the role of team principal ahead of the 2019 season, having before served as the team's chief technical officer.
Replacing Maurizio Arrivabene – a figure whose stint as Ferrari team boss was hardly universally acclaimed despite him having overseen Ferrari's closest brushes with F1 championship glory for years in 2017 and 2018 – Binotto steered Ferrari through a solid 2019 before the infamous engine-related confidential agreement with the FIA led into what was effectively a pair of midfield campaigns.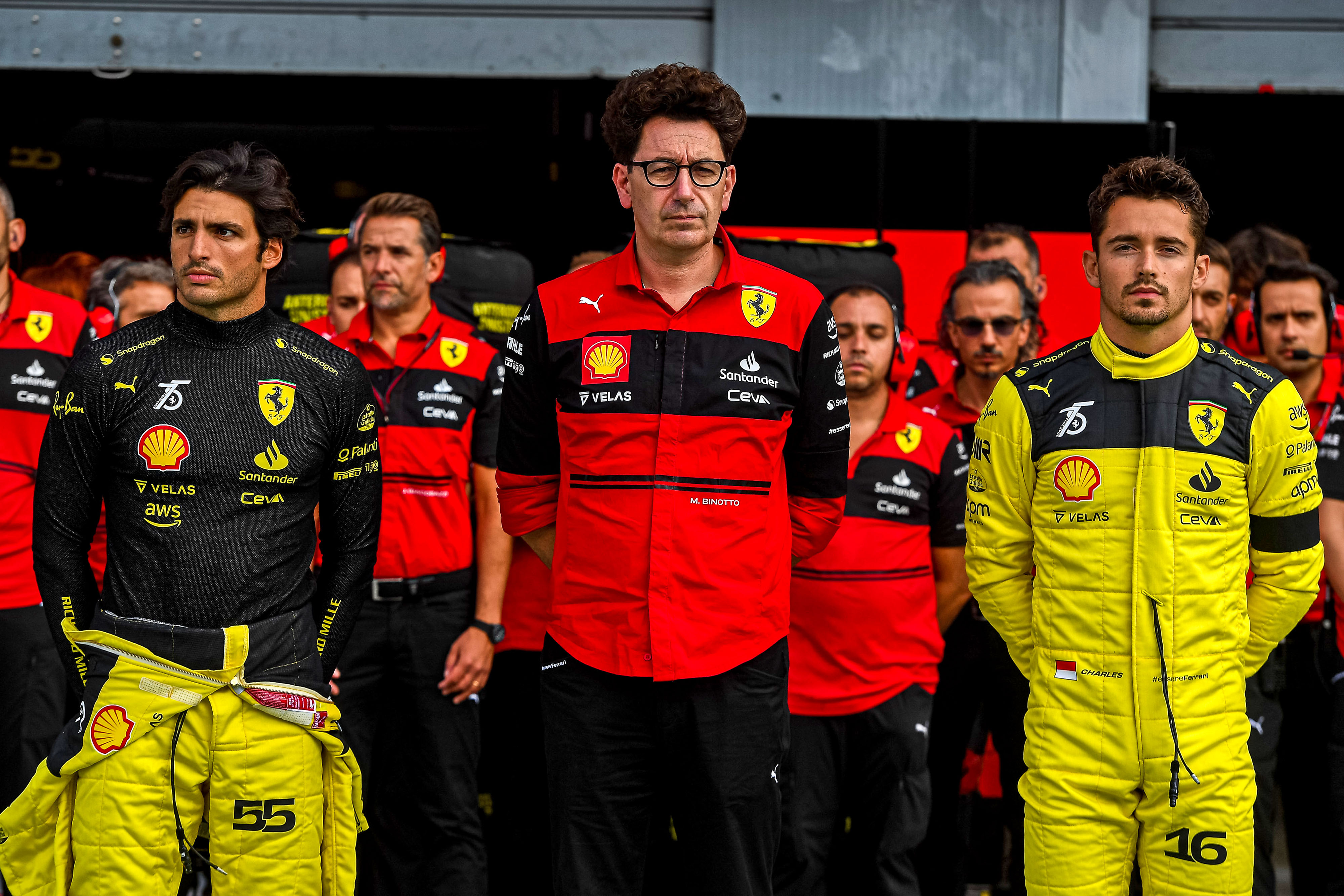 Ferrari's 2022 F1 car design lifted it back to frontrunner status amid the big regulation change, but its execution on grand prix weekends has been widely questioned – not just from the outside but from within, as evidenced by Charles Leclerc's reactions to how Ferrari handled his qualifying and main race last weekend at Interlagos.
Italian journalist Leo Turrini seems to have kickstarted the media frenzy about Binotto's days potentially being numbered, repeatedly alluding in various items carried by publisher Quotidiano Nazionale to the Ferrari team boss's increasingly shaky position.
French publication AutoHebdo came out with a similar report, also claiming Binotto's relationship with Leclerc has become "increasingly strained" – and both listed current Alfa Romeo/Sauber F1 boss Frederic Vasseur as a potential successor.
And now, Italy's foremost sports publication Gazzetta dello Sport has gone a step further by reporting definitively that Binotto would vacate his post in the off-season and that Vasseur would replace him.
Ex-ART and Renault man Vasseur – Leclerc's team boss in karting, GP3 and at Sauber in his first F1 season – is said by Gazzetta to have "built a strong rapport with the senior management of Stellantis", the parent company of both Ferrari and Alfa Romeo.
Ferrari soon moved to deny "speculation in certain media regarding team principal Mattia Binotto's position", claiming "these rumours are without foundation".
Scuderia Ferrari Statement:

In relation to speculation in certain media regarding Scuderia Ferrari Team Principal Mattia Binotto's position, Ferrari states that these rumours are totally without foundation.

— Scuderia Ferrari (@ScuderiaFerrari) November 15, 2022
Binotto's Ferrari rise (and 2022 stumble)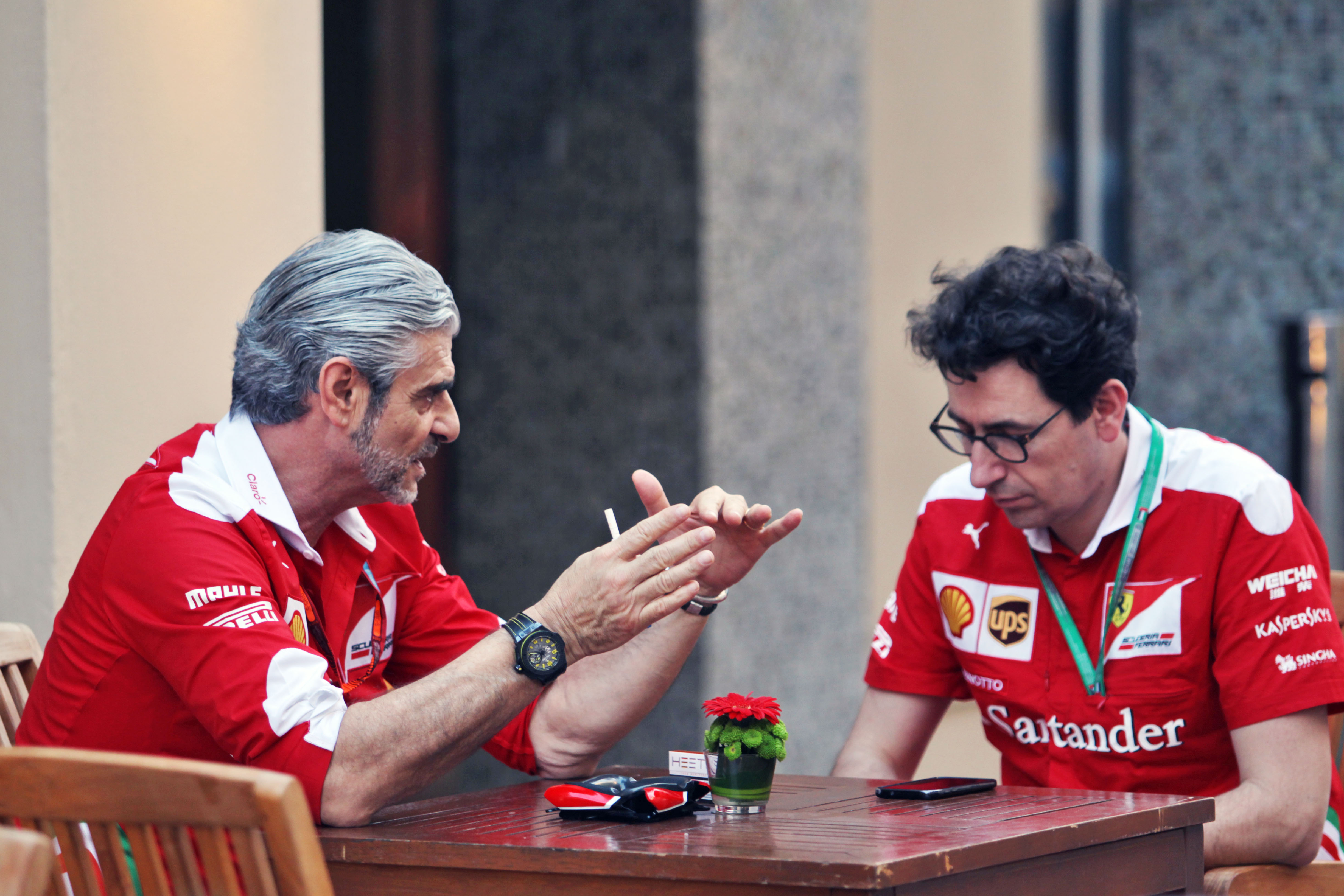 Binotto has led Ferrari since the start of the 2019 season, though he has been with the company since the mid-1990s.
He rose through the engine division to head up that department by 2014. Widely credited with being pivotal to the subsequent engine improvements, he became overall chief technical officer in 2016 when James Allison left for Mercedes and was then promoted to the team principal role in place of Arrivabene just under four years ago.
Binotto has been praised for changing the team atmosphere after the fractious Arrivabene period, and making an organisation often regarded as prone to blame culture and firings more stable and cohesive.
But during 2022 there have been questions over whether that 'no blame culture' approach went too far and led to a reluctance to deal with Ferrari's remaining failings.
This season Ferrari went from a commanding start to the campaign that seemed to set Leclerc up as firm title favourite, to a complete capitulation that left Max Verstappen free to notch up a record single-season win tally and to clinch the drivers' title in early October despite having been 46 points behind Leclerc in April.
A mix of driver errors, engine reliability problems and strategy errors caused that collapse even before Ferrari fell away from Red Bull's pace in the second half of 2022.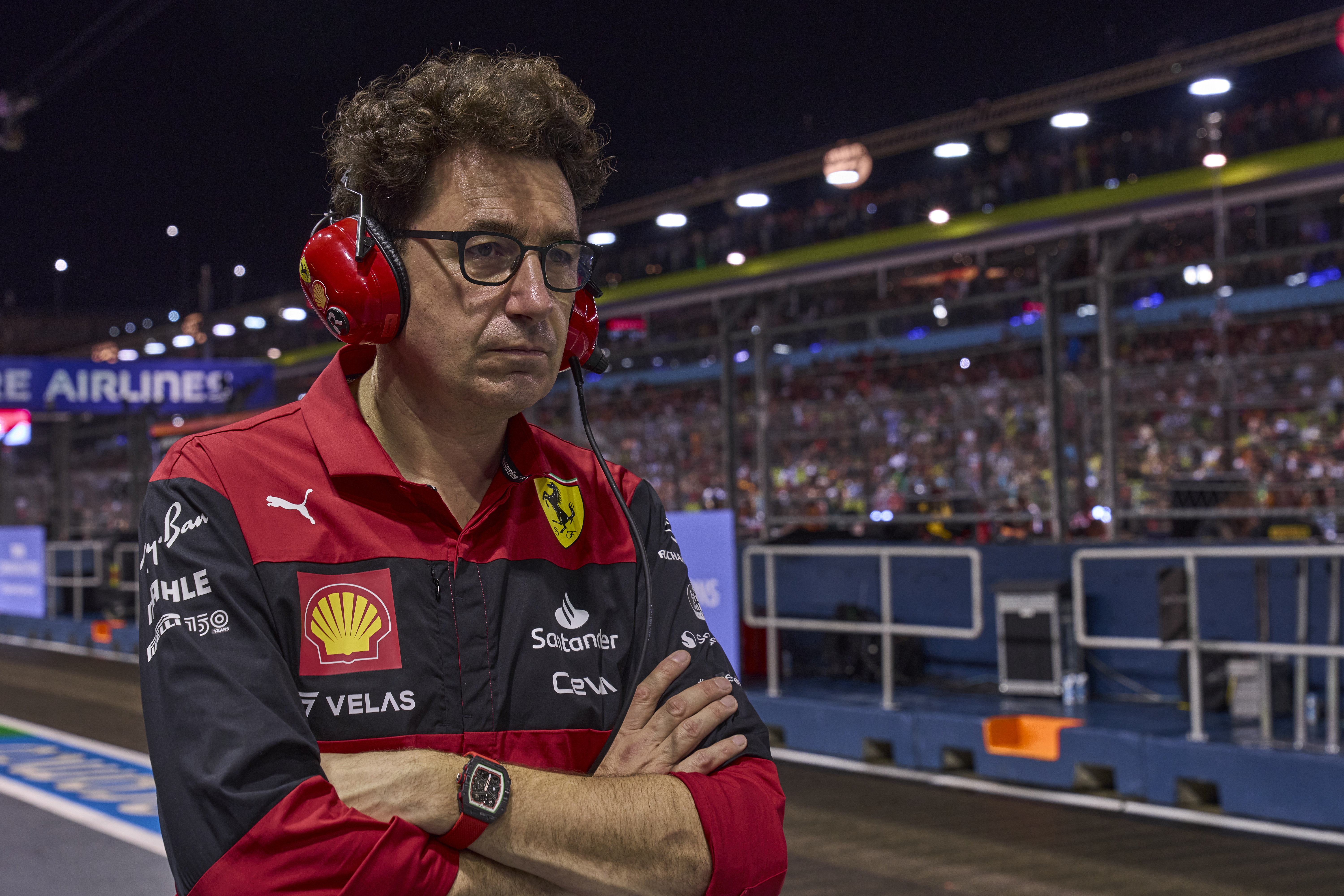 In September, Ferrari chairman John Elkann expressed gratitude to Binotto for bringing the team back to competitiveness following its 2020/21 nadir, but insinuated that more was now required to take Ferrari forwards and turn that progress into sustainable championship-calibre form.
"We have great faith in Mattia Binotto and appreciate everything he and all our engineers have done," Elkann told Gazzetta dello Sport.
"But there is no doubt that the work in Maranello, in the garage, on the pitwall and at the wheel needs to improve.
"We must continue to make progress and that goes for the mechanics, the engineers, the drivers and obviously, the entire management team, including the team principal.
"We have seen that there are still too many mistakes when it comes to reliability, driving and strategy.
"Putting our trust in Binotto and his team was the right decision and it has paid off. Thanks to them we are competitive and winning again.
"But I am not satisfied because I think we can always do better."
But in a recent BBC interview, Carlos Sainz defended the cultural change Binotto had led at Ferrari and praised the team for the fact "no one has been fired" despite everything that went wrong during 2022.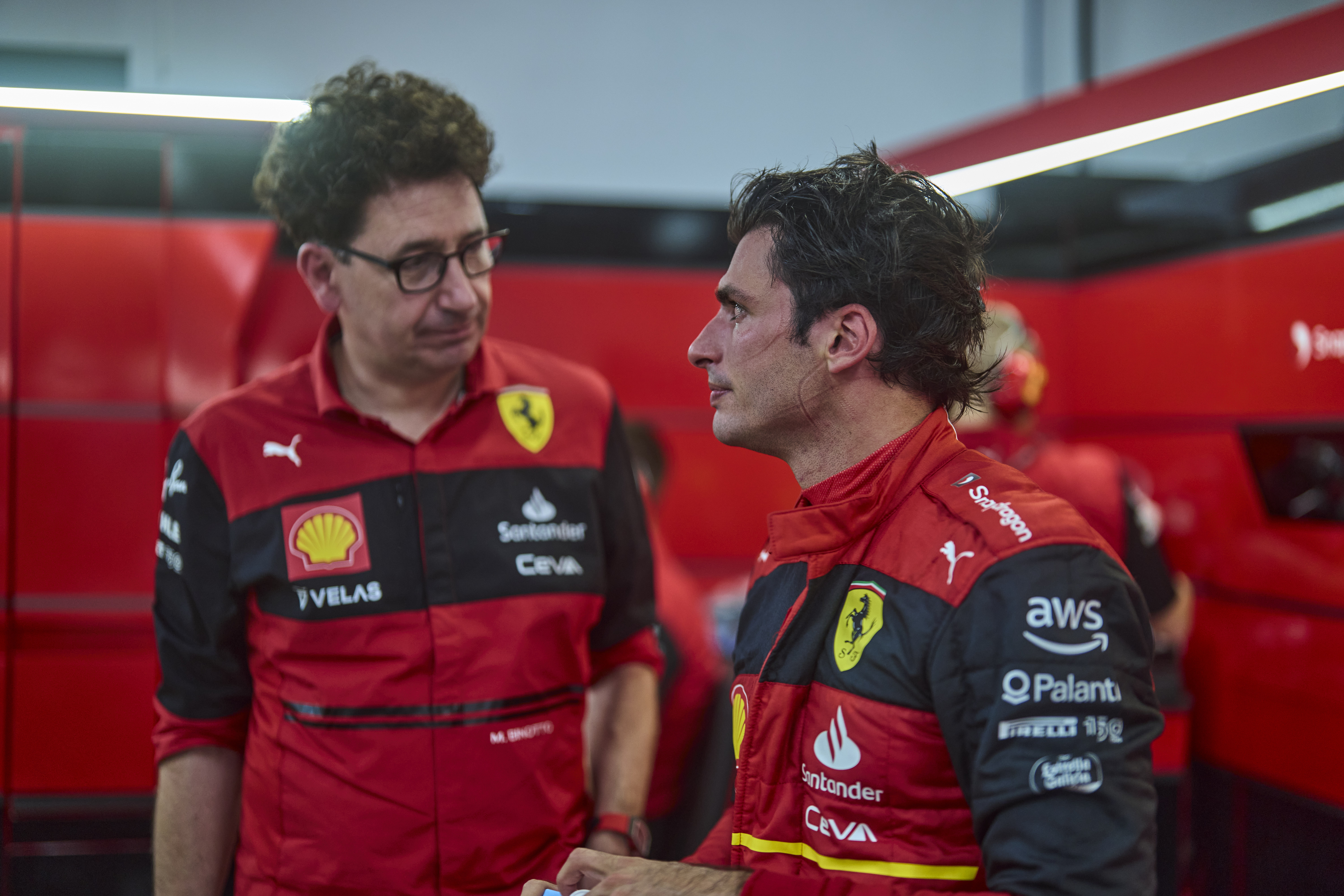 "It's incredibly difficult to execute and especially in a team like Ferrari, where there is so much pressure and so much attention on us, and everyone wants changes immediately as soon as something is wrong," Sainz told the BBC.
"Mattia has done an excellent job at not losing the cool head at any point. We have had a lot of difficult moments, a lot of criticism, and he has remained stuck to his principles.
"No one has been fired. We stayed united in the most difficult moments and it shows the progress of our culture.
"It is always exposed to criticism and high attention on all our mistakes. When we win, it's incredible – it is the best win in the world to win for Ferrari.
"To go through such a difficult season as we did with so few problems in the team is something to be valued."
The Hungarian GP was one of Ferrari's most painful 2022 blows, as its race strategy choices meant it didn't even get a car on the podium despite both starting in the top three, while Verstappen came from 10th to win.
Binotto was adamant in the aftermath that the problem was more Red Bull's pace than Ferrari's tactics – a stance that in hindsight perhaps looks more credible given the two teams' form since. At the time, Ferrari was coming off a race it had won (Austria) and a race it only lost because Leclerc crashed from the lead (France).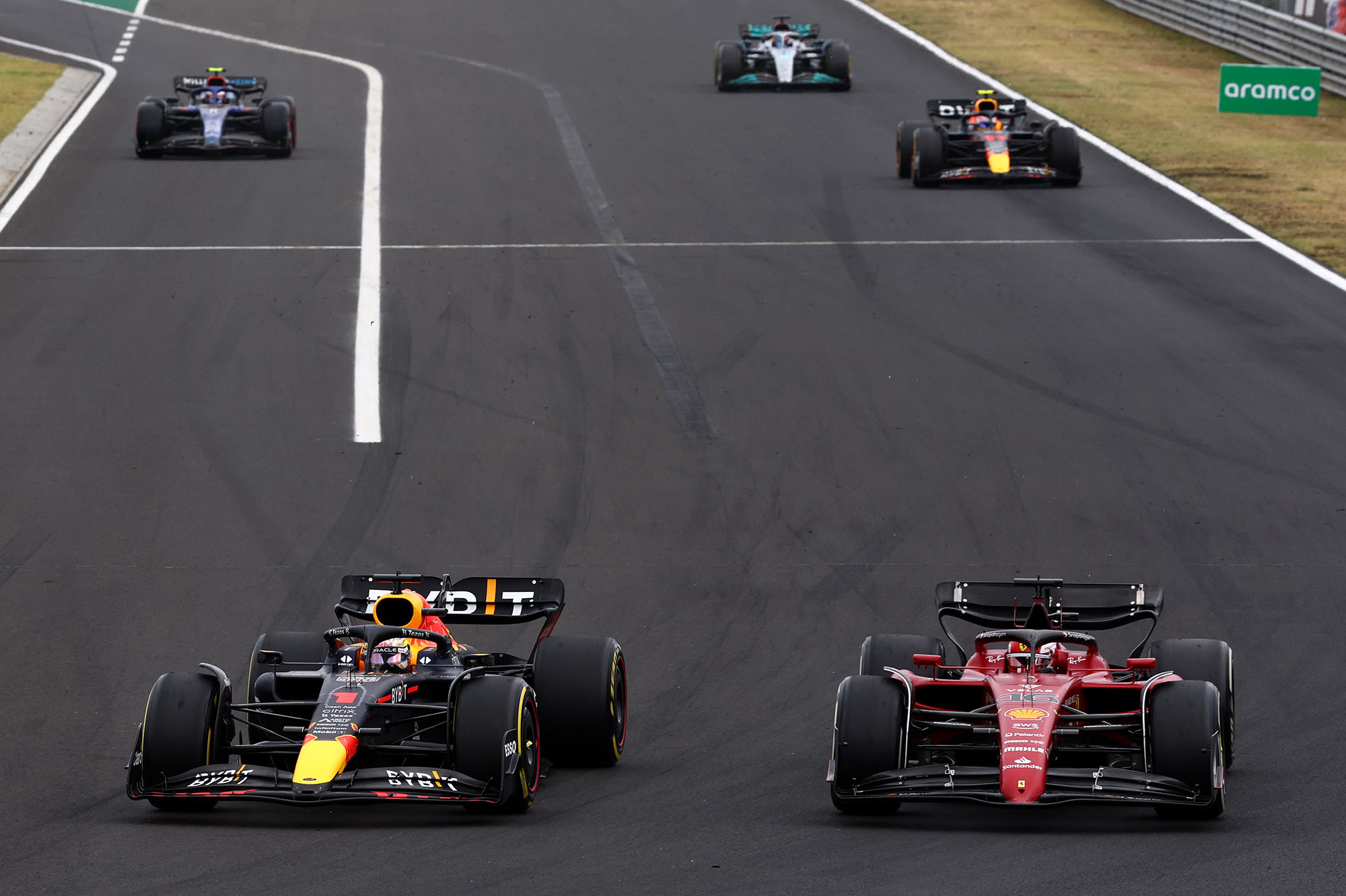 Hungary was perhaps when criticism of Binotto's management peaked, though on The Race F1 Podcast afterwards Mark Hughes made a strong case that Ferrari would be reverting to a strategy that also failed in the past if it chose that moment to sack its team boss.
"Sacking the guy in charge is what Ferrari used to do, apart from in the Ross Brawn/Jean Todt era, and it led to a sequence of the team falling ever further and further back, and the whole place operating under a culture of fear," said Hughes.
"What Binotto has done is change that. He maybe hasn't yet managed to combine that with taking on, accepting and eradicating weaknesses without making it fearful for the people there.
"He doesn't want that fear culture and he seems to have got rid of that very successfully.
"He's also overseen the most technically impressive Ferrari for many, many years. So I think he's got a lot more right than he's got wrong.
"But it's frustrating for Ferrari fans if you keep seeing the same things going wrong over and over again, when it's for the same reason.
"If you can combine what Binotto's brought with a little bit more of the culture that we see at the teams that have been the top teams for a long time, like Mercedes and Red Bull, with regard to how you go about eradicating weaknesses, then I think it will be an absolutely formidable team.
"To sack the man in charge because things have gone wrong would be absolutely the wrong way of thinking."
The mooted alternative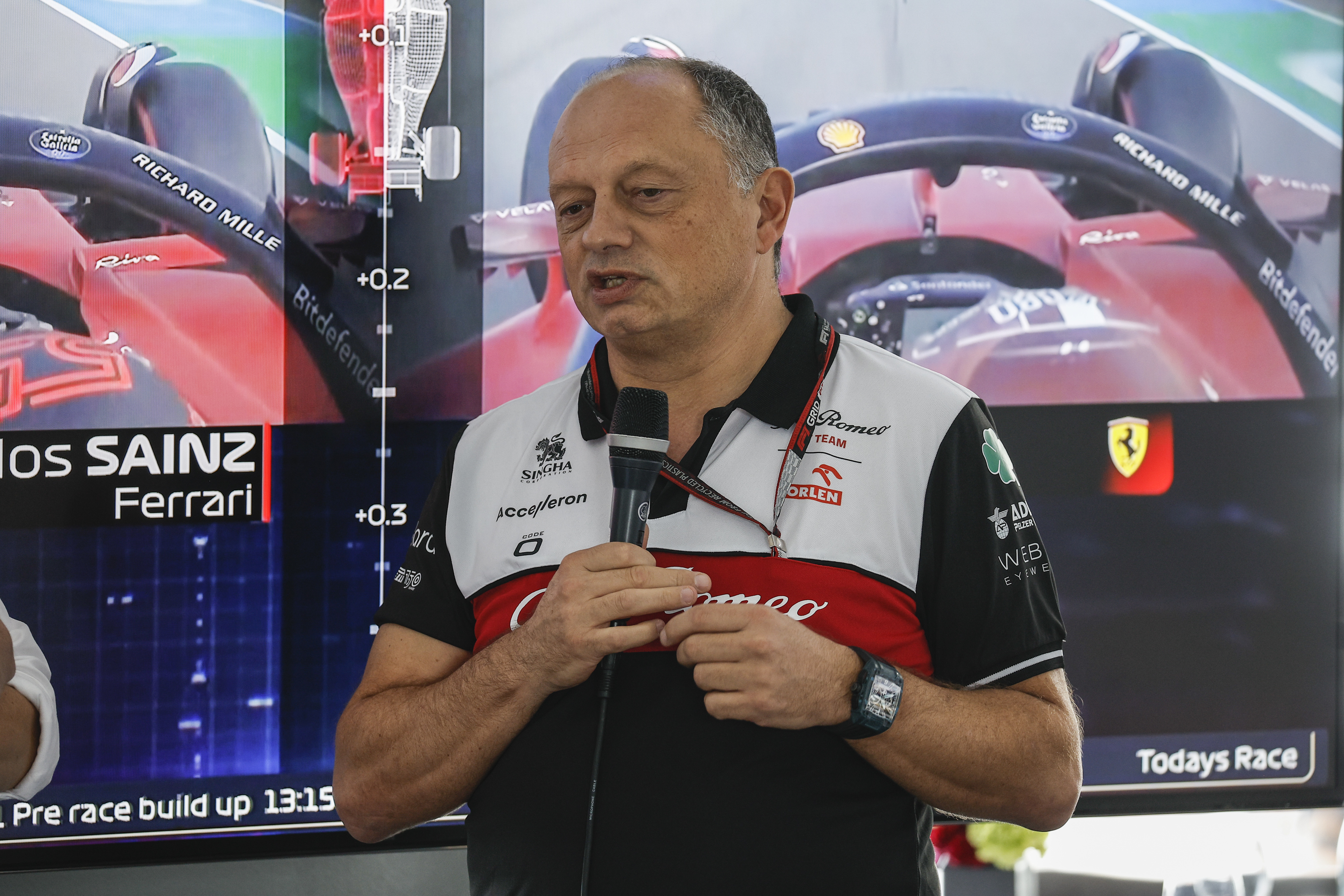 Though Ferrari's swift denial of Binotto being moved out of the role suggests no change is imminent, it is not at all surprising that Vasseur was the man mooted in reports – and it is easy to see how he might eventually end up in a senior Ferrari position.
Ferrari has often promoted from within in recent history – or at least 'nearby', as in Arrivabene's case, given he arrived via long-time team partner Marlboro.
The 'superteam' it created across the 1990s was a conspicuous exception, with Jean Todt brought in from Peugeot's motorsport programme to lead that and then key personnel such as Ross Brawn and Rory Byrne following Michael Schumacher over from Benetton.
Should Vasseur get a top Ferrari role, it would be a case of Ferrari recruiting from an affiliate given its long-standing ties with Sauber and Alfa Romeo being part of the Stellantis group of companies alongside Ferrari.
He also has a long relationship with Leclerc, who raced for Vasseur's ART team both in karting and when he won the GP3 title in 2016, and then began his F1 career at Vasseur's Sauber squad in '18.
Leclerc was full of praise for Vasseur's leadership when they worked together at Sauber.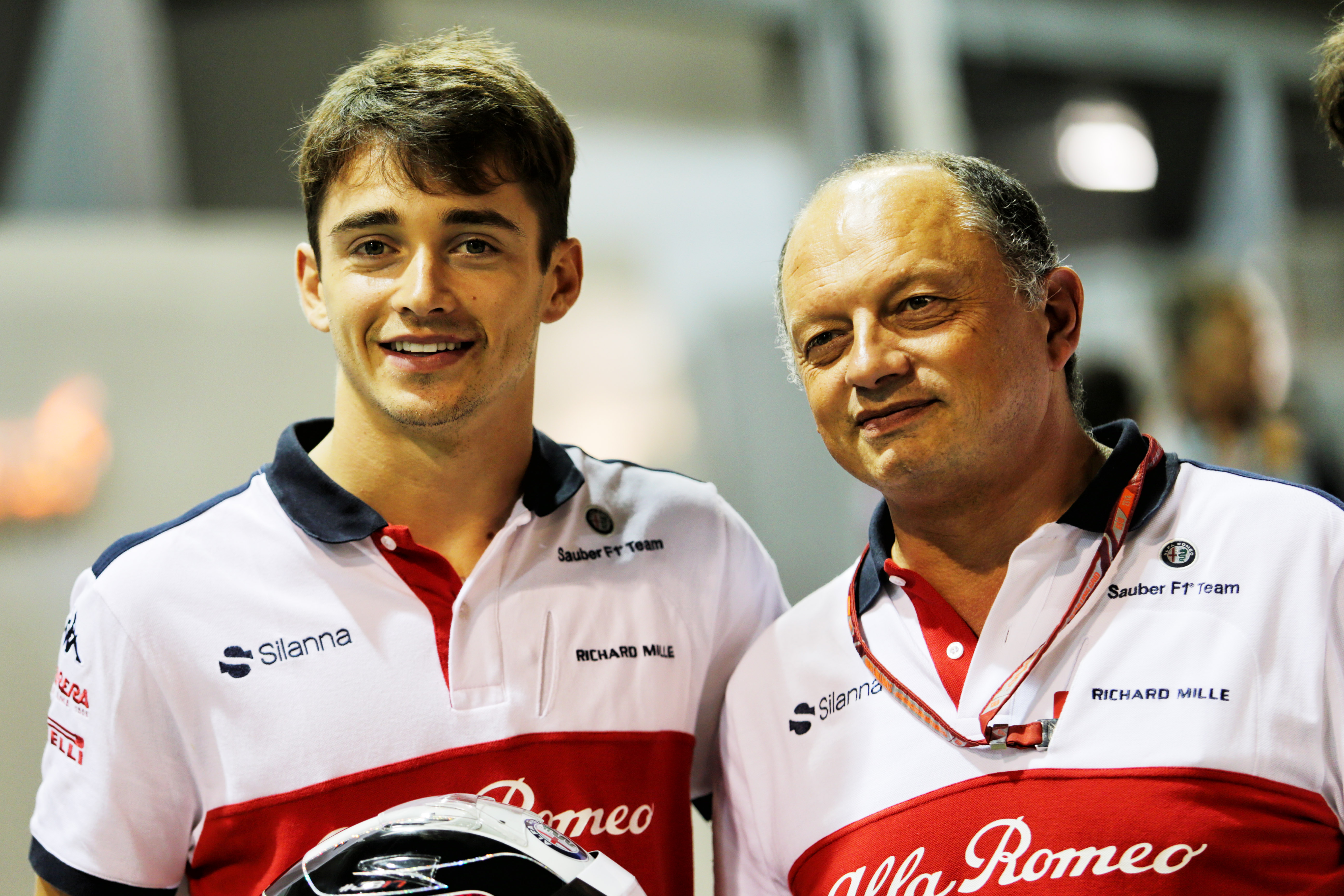 "Fred is very direct," he said during 2018.
"I've worked with him in the past and I think he is just amazing in the position he is in here.
"It's the position that he has to be in. He knows how to speak to people, how to motivate a team. I can only say positive things about him.
"He has always managed things in the past very well with me in GP3 and also in karting and again this year in Sauber he's doing an amazing job as everyone can see."
Vasseur took over at Sauber amid its poor 2017 season, when it finished last in the championship with just five points.
He quickly led it back to respectability, though it plateaued in eighth in the standings across 2018-20.
A stronger chassis, Ferrari's engine gains plus the recruitment of Valtteri Bottas from Mercedes to lead the driver line-up set up a much stronger 2022 season for Alfa Romeo. Although Bottas's early run of top-six qualifying and race results proved something of a false dawn amid a later slump and reliability downturn, it goes into this weekend's Abu Dhabi Grand Prix season finale on course for sixth in the constructors' championship.
Vasseur has some experience of working for a major manufacturer team as his first F1 team management role was with Renault in 2016, though that proved very shortlived amid disagreements with then managing director Cyril Abiteboul.