Ferrari has announced its plan for Carlos Sainz Jr's first test in one of its Formula 1 cars next week.
It is conducting a full week of running with its SF71H 2018 car at its Fiorano test track, in which Sainz's team-mate Charles Leclerc will also participate, along with Haas driver Mick Schumacher and fellow Ferrari proteges Callum Ilott, Robert Shwartzman, Giuliano Alesi and Marcus Armstrong.
With only three days of official pre-season testing before the start of the 2021 F1 season, Ferrari has always intended to give Sainz some additional mileage in one of its older cars to help his acclimatisation.
It was frustrated that it was not allowed to run him in the Abu Dhabi 'young driver' test last month in which Renault fielded Fernando Alonso.
Sainz will have one and a half days of running in the 2018 car next week, across Wednesday and Thursday morning.
The team said it would be "an opportunity for Sainz to get to grips with team procedures and to get to know the engineering crew he will work with this season".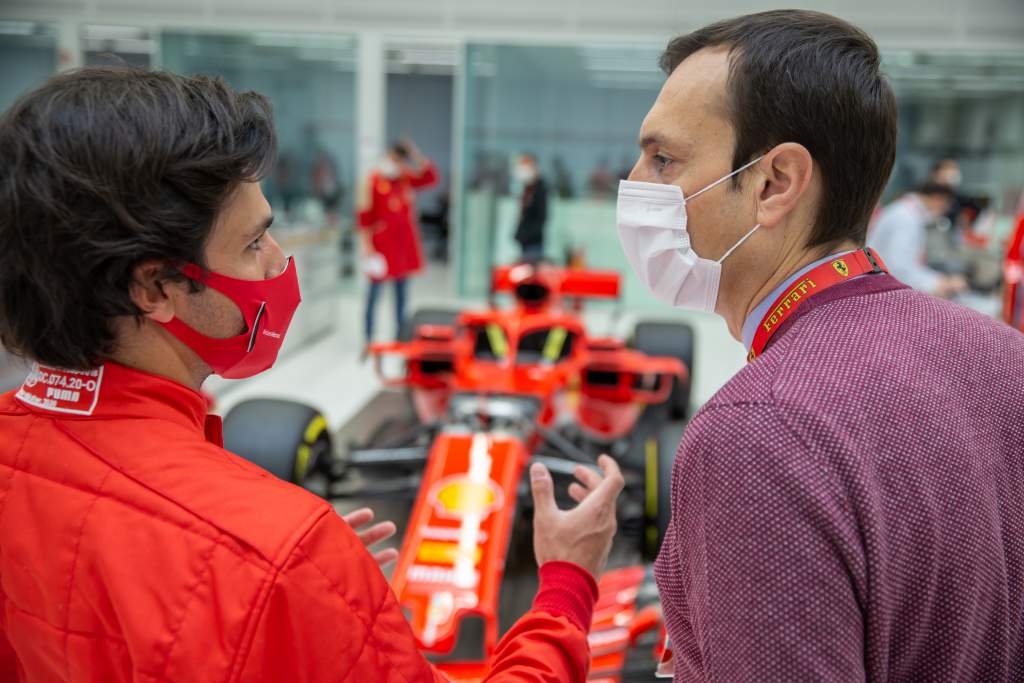 Sainz made his first visit to Ferrari's Maranello base before Christmas to begin working with his new team and have a seat fitting.
The test begins with Alesi, Armstrong and Shwartzman running on Monday.
F2 racers and Ferrari Driver Academy members Alesi and Armstrong will both be making their F1 test debuts on Monday. Armstrong is switching from ART to DAMS for his second F2 campaign this year.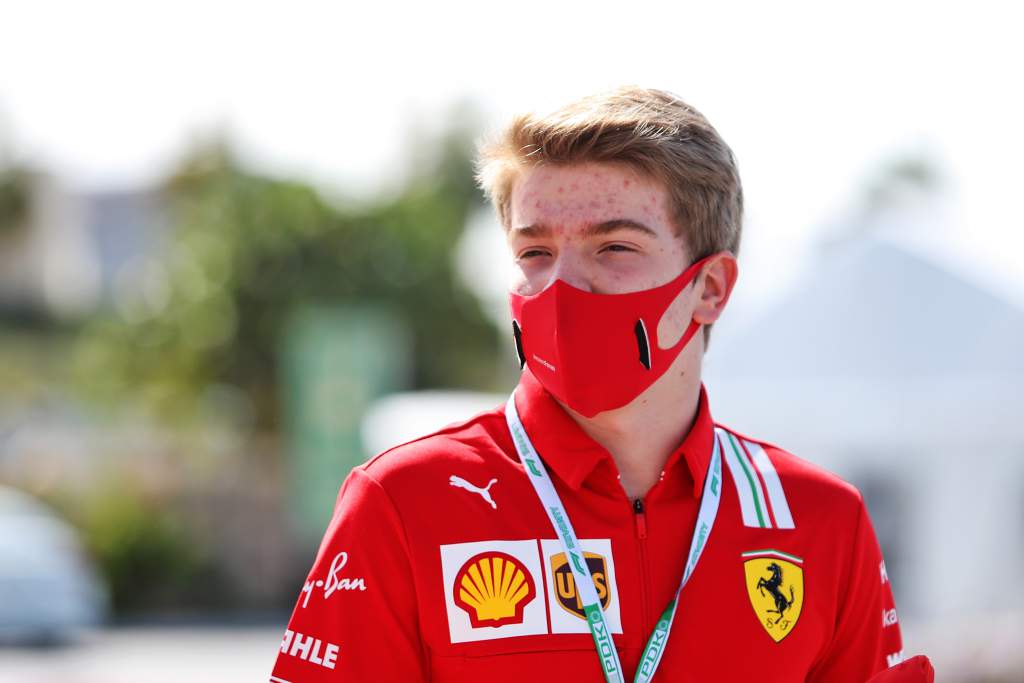 Shwartzman (pictured above) and Callum Ilott – who runs on Friday afternoon – missed out on 2021 F1 race seats despite being linked to Ferrari's customer teams. Ilott has been promoted to official F1 test driver status with Ferrari this year, while Shwartzman stays at the Prema team for another shot at the F2 title.
Schumacher, who will make his F1 racing debut with Ferrari customer Haas this year, will drive the SF71H on Thursday afternoon and Friday morning.
Ferrari said it "will give him a chance to do further prep work for his first season in the sport's top category".
Leclerc has a full day of running on Tuesday.
Ferrari's 2018 car test week
Monday: Giuliano Alesi (am), Marcus Armstrong (am), Robert Shwartzman (pm)
Tuesday: Charles Leclerc
Wednesday: Carlos Sainz Jr
Thursday: Sainz (am), Mick Schumacher (pm)
Friday: Schumacher (am), Callum Ilott (pm)