Tensions between Formula 1 and the FIA have escalated in a severe and slightly absurd manner with an extraordinary letter sent to the governing body, after remarks made by president Mohammed Ben Sulayem on Twitter.
On Monday, Ben Sulayem shared a multi-part statement on the social media platform in which he appeared to respond to a news report claiming Saudi Arabia's Public Investment Fund had considered trying to buy F1 for around $20billion.
The article was not responded to by F1, its owner Liberty Media or the PIF, its accuracy has been questioned by senior figures in the championship, and it is understood that Ben Sulayem did not query it with anyone at F1 himself.
However, the FIA president wanted to address it having been asked about the matter at the Monte Carlo Rally the previous day. In the tweets, he referred to an "alleged inflated price tag" and "advised" any potential bidder for F1 to do so with "a clear, sustainable plan – not just a lot of money".
That has been met with surprise, confusion and a degree of anger in F1. Stakeholders believe that Ben Sulayem crossed a line, which sparked the extremely unusual action of a letter to the FIA Executive and the World Motor Sport Council – signed by Sacha Woodward Hill and Renee Wilm, the chief legal officers of F1 and its owner Liberty Media respectively.
The contents of the letter, revealed by Sky and the BBC and verified by The Race, include a reference to the president's comments interfering with F1's commercial rights holder "in an unacceptable manner" and warn that if they damage the value of F1: "The FIA may be liable as a result."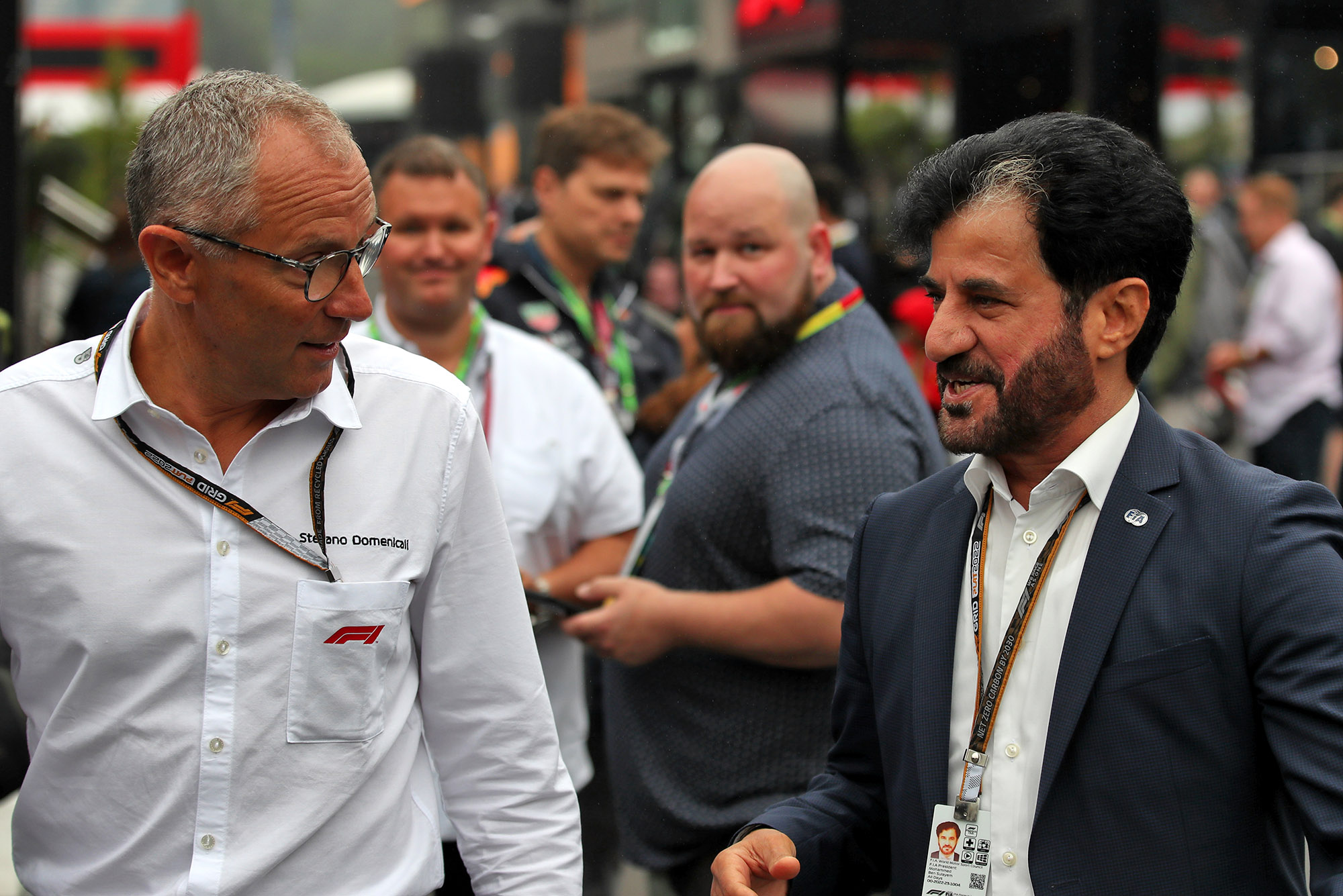 It is the latest, strangest and most serious development in a behind-the-scenes battle between F1 and its governing body, which has some roots before Ben Sulayem assumed the presidency but has escalated in the 12 months since he took up the position.
The fact F1 felt the need to intervene so formally, in direct response to the FIA president's remarks, and warning that it is hoped "it will not be necessary to address this issue again", is significant.
Ben Sulayem has raised more than a few eyebrows in F1 with his use of Twitter. Recent examples include announcing he wants to open the process to assess new teams, then taking to social media a few days later to publicly complain about an adverse reaction to the Andretti Cadillac project, which Ben Sulayem has talked positively about but teams had responded to negatively in private.
But this is different. It has been seen not as an expression of an individual opinion, and certainly not brushed aside as slightly curious but ultimately harmless. There are concerns of "claiming or implying possession of inside knowledge", and "causing substantial damage to the shareholders and investors".
Ben Sulayem, F1's letter indicates, does not understand the agreement the FIA and F1 have. He has no say or right of approval, with only a "very limited" set of circumstances in which the governing body would be involved in the process.
And most importantly of all, it is not his matter to interfere with – not least because it crosses a line in the separation between the FIA and F1 on commercial matters as part of decades-old antitrust legislation.
Neither F1 nor the FIA are commenting officially on the matter. But the content of the leaked letter clearly shows that if any party thought Ben Sulayem could get away with his tweets, or that they would be easily side-stepped, then they were sorely mistaken.