The future of Formula 1's sprint races is firmly up in the air, with format changes for 2024 still being discussed by the teams and the FIA.
Among the proposals is moving sprint qualifying to Friday afternoon and having the sprint race on Saturday. Under that model, grand prix qualifying would then follow later on Saturday, with the grand prix itself remaining on Sunday.
But is that the right way forward for F1? Is there a better format or should sprint races simply be scrapped?
Here's what our writers think:
More rookies, more 'sprint'-like
Gary Anderson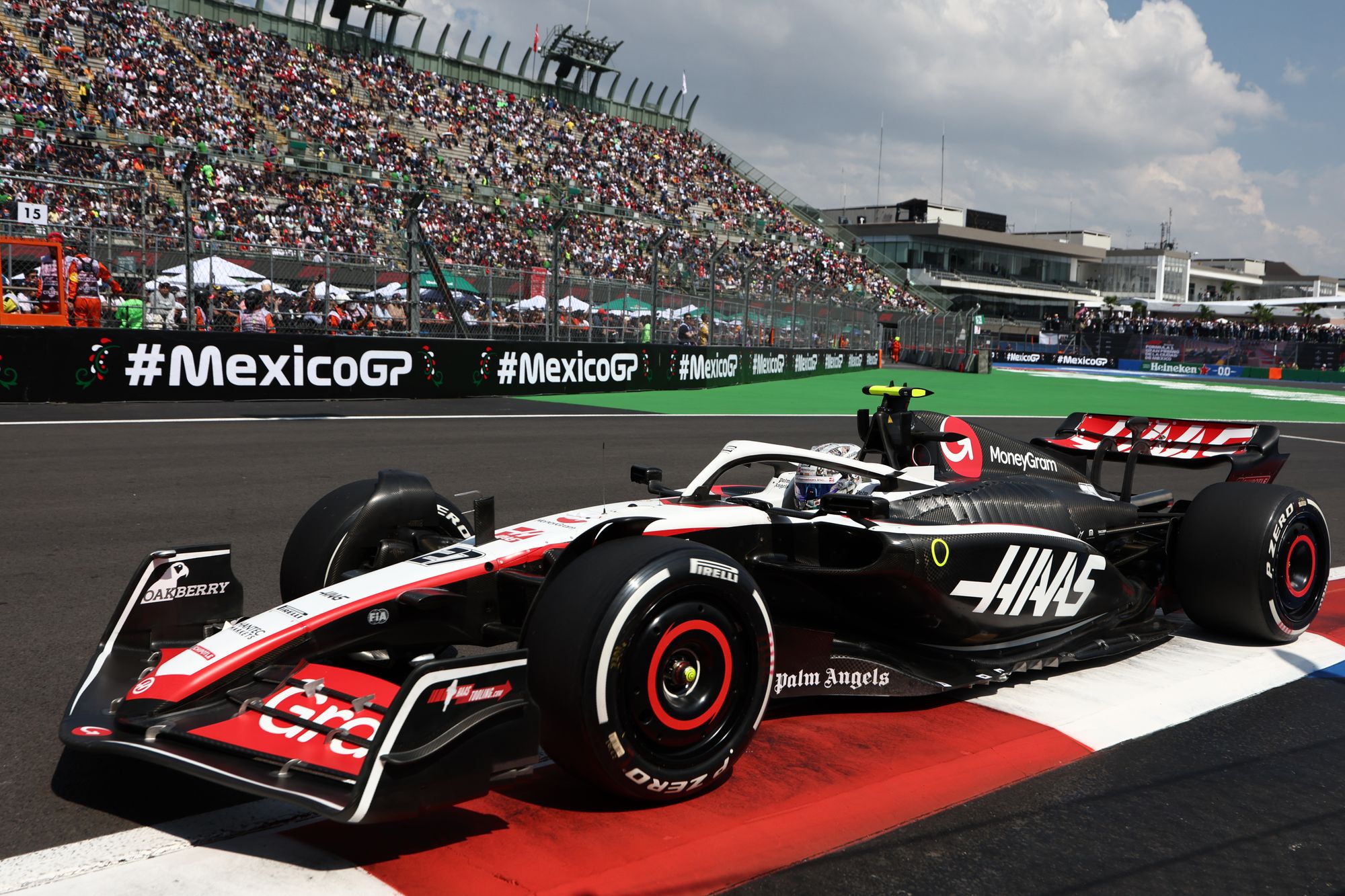 I would like to see two hour-long practice sessions, where in the first session each team has to run a driver that has not made more than two grand prix starts over the previous 12 months.
To give these 'new' drivers a fair crack of the whip, any sophisticated research equipment that means that the car is outside of the competition regulations (aero rakes, etc.) needs to be run on the car with their nominated race driver.
Then early on Saturday morning there would be a one-lap sprint qualifying shootout in reverse championship order.
Then the sprint race is run around midday on Saturday and you have to start on the same set of tyres that were used for sprint qualifying, flat-spotted or not. If they are damaged, you can pit and change them at the end of the warm-up lap and start from the pitlane.
This is then a sprint by all definitions: one-lap qualifying and a short race.
Then I'd have qualifying for the grand prix, using the same format as is currently used. This would take place late on Saturday afternoon. When the cars leave the pitlane for the first time, that is when parc ferme kicks in - but with a difference.
Post-qualifying a team can adjust the current hardware that is on the car - i.e. ride height, dampers, torsion-bar springs, cambers, toes, anti-roll bars, wings, etc. - but cannot change remove or add to any of the hardware, i.e. you can't add or remove front or rear gurney flaps, damper packers, fluids that might alter the ride heights or suspension characteristics such as roll or pitch.
Sprints currently feel too isolated
Ben Anderson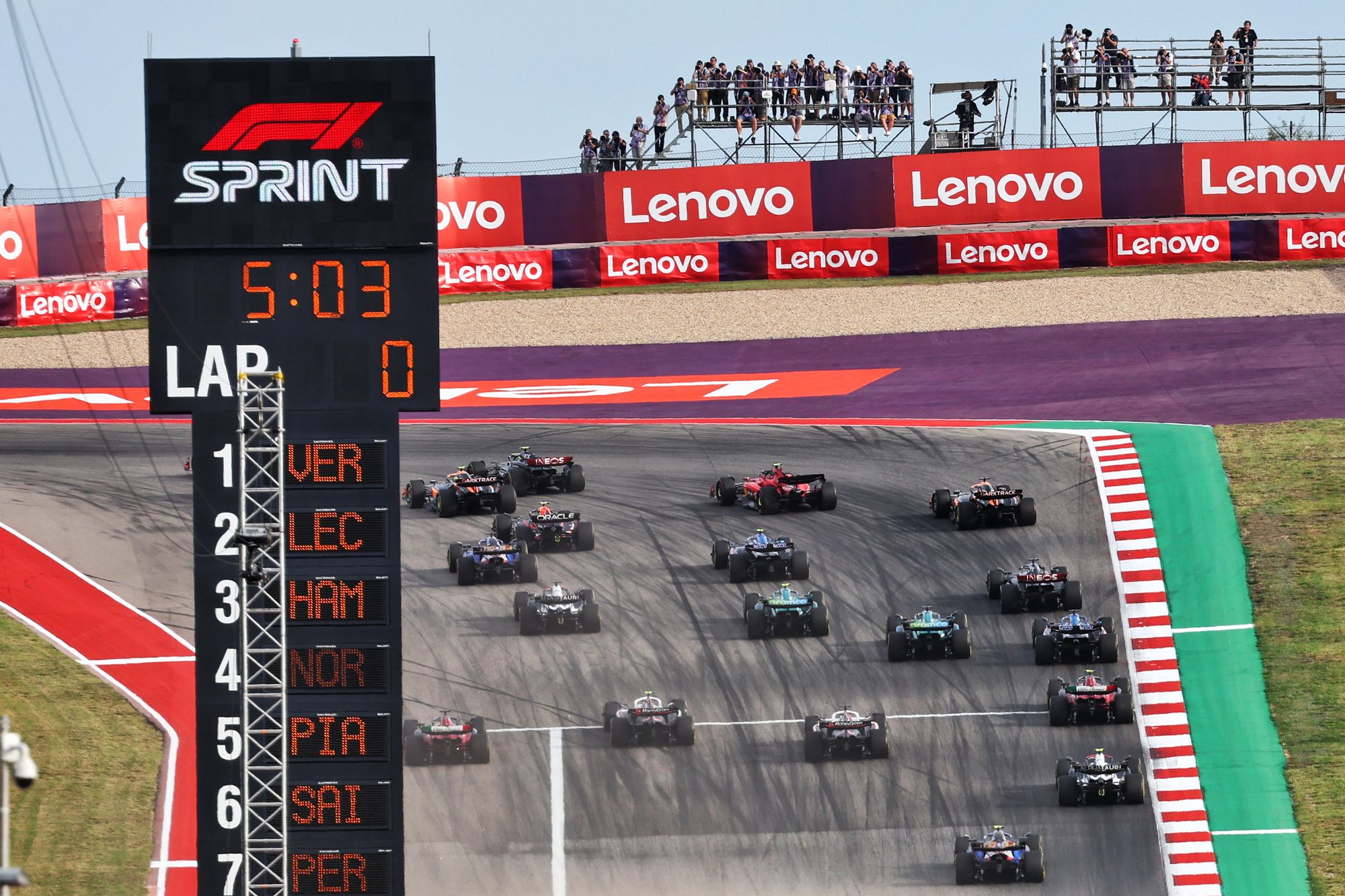 I honestly thought this season's expanded sprint format would be better than the old one. Racing and qualifying is always more exciting than free practice, right? And I was never particularly comfortable with the sprint race setting the grid for the grand prix - and basically replacing the first stint of that race.
But I was wrong. The current format totally detaches Saturday from the rest of the weekend. Even on-site it feels like an irrelevance, rather than a must-watch. Points are awarded, yes, but that's not enough to make me care.
If the isolated 'sprint day' has to remain I'd just shunt it to Friday then have FP3, qualifying and the grand prix as normal. I also wouldn't mind a properly experimental race format, like a totally reversed grid (based on championship order) after an acclimatisation session (to replace sprint qualifying).
But to be honest, and I realise this makes me sound a Luddite, I'd prefer if we just went back to the traditional three-practice session format. At least that way the race weekend feels joined up and logical. To my surprise, I'm preferring the 'normal' race weekends to the sprints right now.
The half-measures have to stop
Edd Straw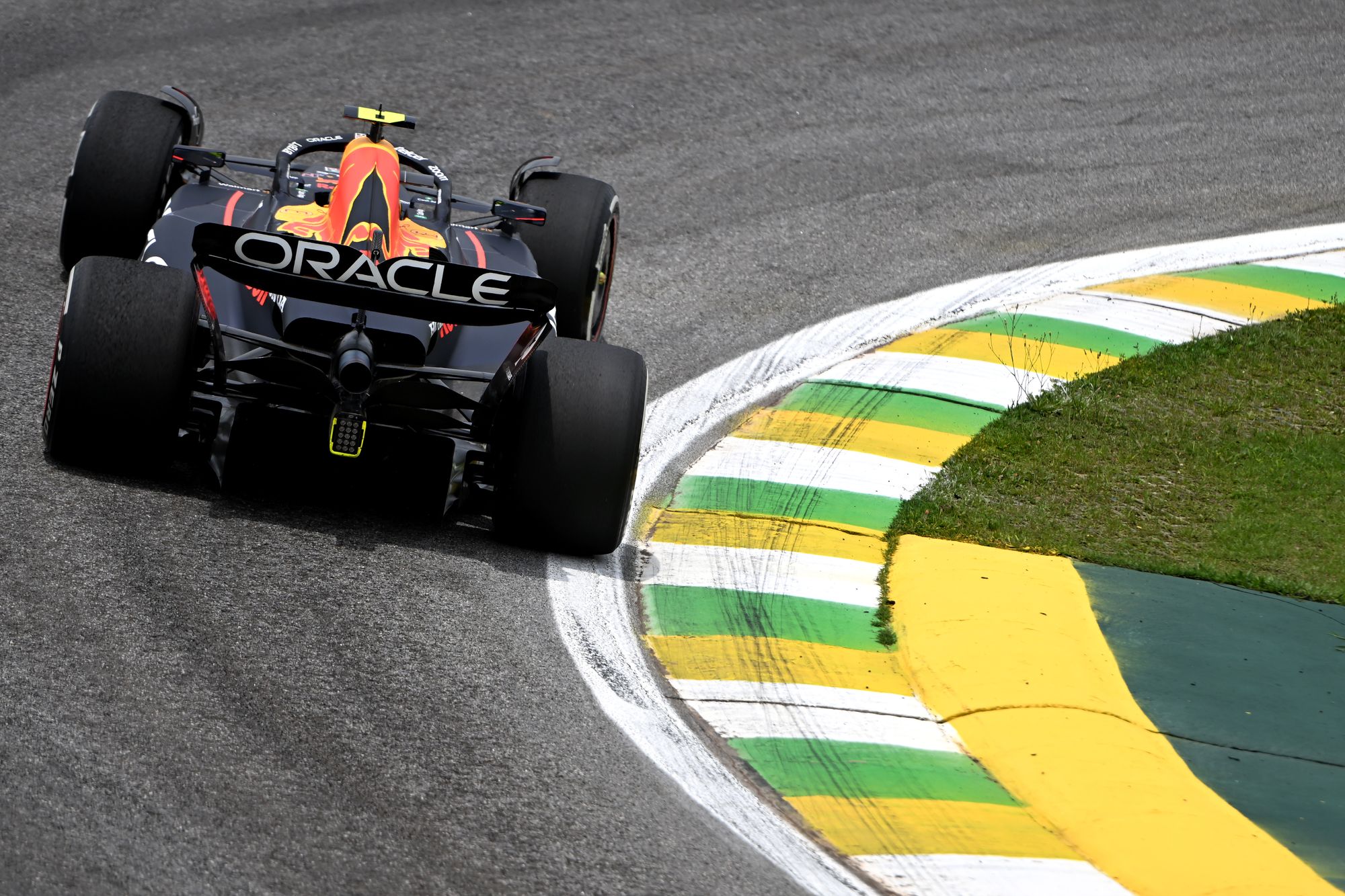 F1's sprint race conundrum sums up the fundamental difficulty at the heart of Stefano Domenicali's regime - namely the belief that more is always more. The fact is, more doesn't automatically equal better - to ensure it does requires more artistry and imagination.
The short, sharp sprint races are OK as far as they go, yet they have always been a half-measure that reflects how weak F1's leadership can be at times. There's the desire to add more competitive sessions in a weekend, but there's also a refusal to make them distinct or stand up to teams who will always be reactionary when it comes to the possibility of any changes.
The current sprint Saturdays are an irrelevance, a watered-down, diminished simulacrum of the rest of the weekend that also punctuates the flow of the three-day event. It doesn't offer a great deal to fans or competitors and the change this year to make them entirely standalone was regressive because at least dictating the grid for the grand prix meant they mattered.
The 100km races are, in themselves, reasonable and have produced some entertainment, but this year with so little at stake they feel like a shrug of the shoulders in the grand scheme of themes. Even if you are attending races, turning up on Saturdays feels more like pitching up for a low-stakes test day than the middle day of a grand prix weekend.
This isn't an argument for binning sprint races, although that's something I'd have no problem with. The desire to expand F1's running with high stakes is a necessary evil of the way the world works so there's an understandable requirement for them.
The one thing sprints must be is different. Higher stakes for teams by offering bigger prizes might help a little, but it won't impact the fact that wheel-to-wheel racing can be difficult in F1 cars, so the real answer is in making the format something that is genuinely completely different.
To do that, F1 and the teams must be willing to consider more extreme formats - and with that there should be changes to the way that the parc ferme regulations are framed in order to ensure they aren't a mini-replica of the main weekend. That means sacred cows need to be cast aside - so reversed grids must be considered, and if not then a qualifying system that is not merely a diluted version of qualifying for the grand prix must be instead. There will be countless other possible format changes but they by definition have to be ones that traditionalists will baulk at.
The sprints must offer something new that diverges from the script of the rest of the weekend. They should confound teams and drivers who battle hard to control every aspect of what they are doing, and create different situations to those arising in the main part of the event. Then, as a standalone series of races, the sprints might be able to find their place and be a must-watch rather than being utterly disposable.
Anything other than that is a half-measure. So start with that principle - make the sprints completely different - and use that to dictate how they are shaped in future.
Otherwise, you're just fiddling around the edges.
Perfect chance to bring back one-shot qualifying
Glenn Freeman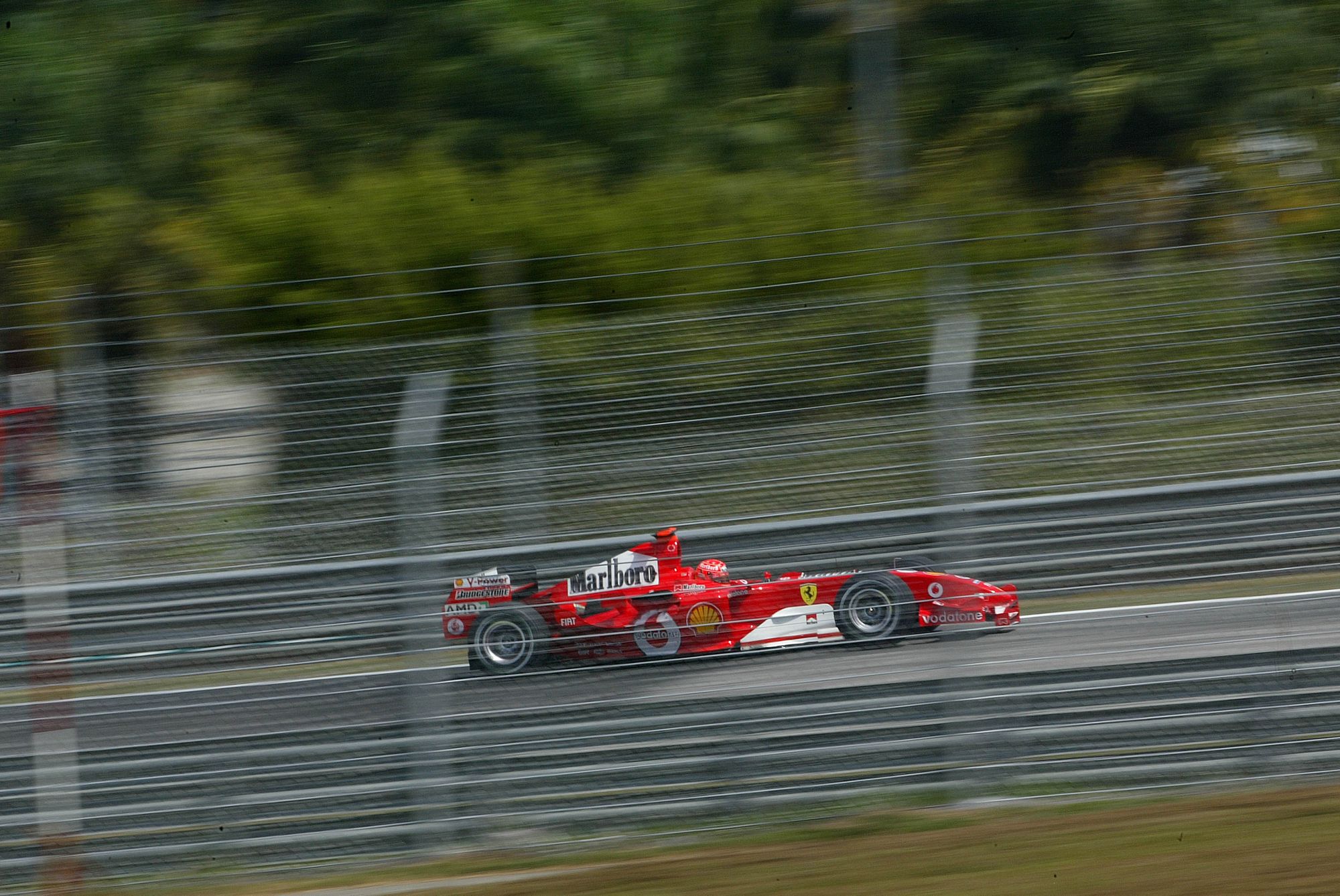 Assuming that the obvious solution of reversed grids for the sprint race is too adventurous for everybody, then F1 should at least inject some life into the sprint format by doing something more interesting with sprint qualifying.
This seems like the perfect opportunity to bring back one-shot qualifying. It was a novel concept when it first came in and it certainly succeeded in mixing the grids up a little. But it got a bit samey when it was used every weekend. So using it for a handful of sprint weekends every season would be a really neat fit.
If F1 wanted to be really daring it could even send the drivers out in championship order, so the frontrunners get the worst of the track conditions. But even if it was run more fairly with the top drivers going last - which would help the session build to a crescendo - you'd still get variety from drivers making a mistake on their only lap.
Failing that, F1 could replace the final part of sprint qualifying with a top 10 'superpole' session. That would make SQ2 a bit more interesting too, as that segment would no longer just be about getting through in the top 10. Everyone would want to be fastest so they could run last in superpole.
Whatever happens, the idea of sprint qualifying just being a scaled-down version of the main qualifying format is such a missed opportunity.
IF THE SPRINT IS STAYING, COMMIT TO IT
Scott Mitchell-Malm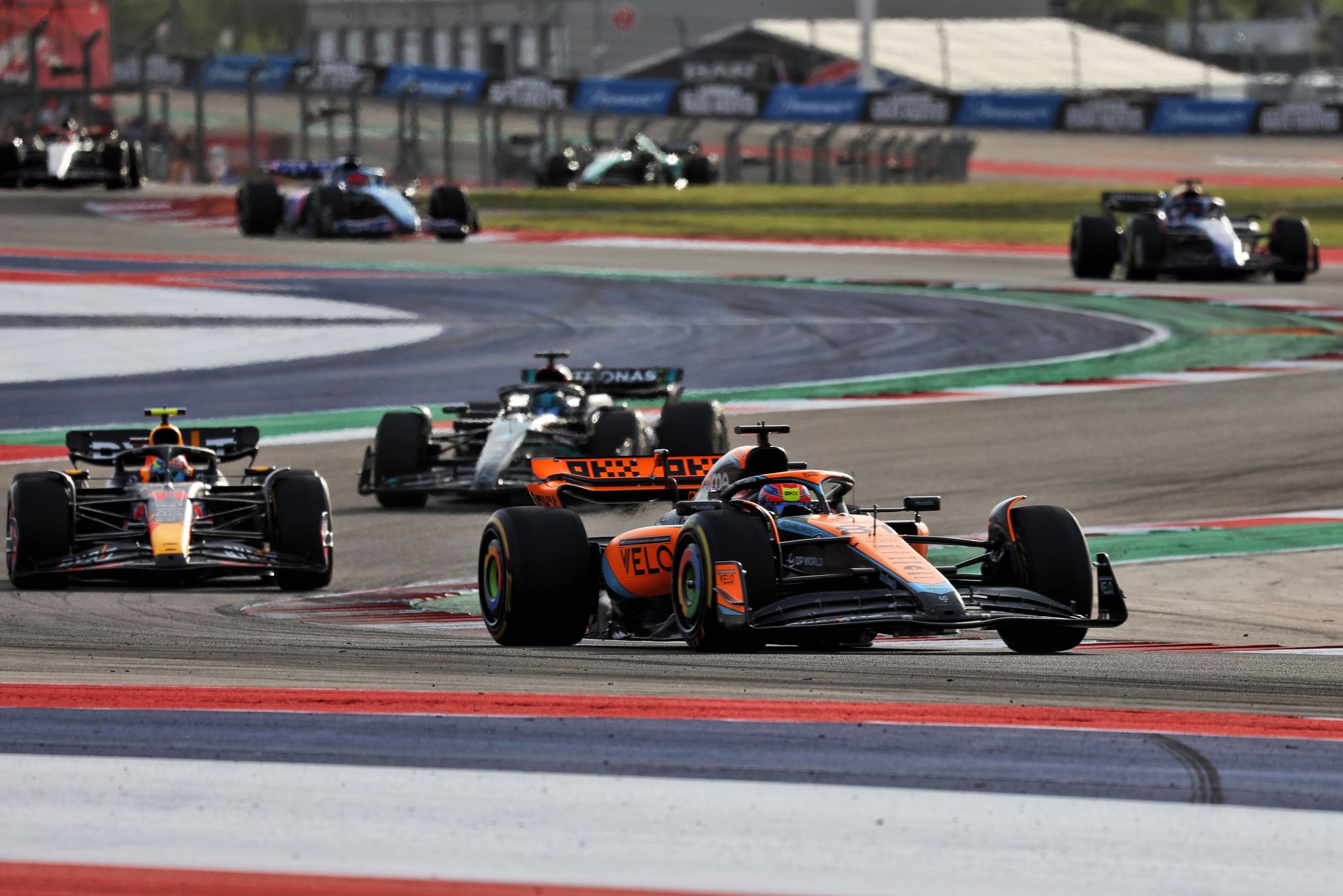 I don't think the sprint works as this strange, Saturday, mid-event interruption. It's crammed in, it's disruptive, and it's just not that innovative. Just a lightweight version of a grand prix without all the stuff a grand prix needs to be good.
Shuffling the sprint shootout to Friday, then having the sprint race on Saturday before qualifying for the grand prix, would be an improvement, in my opinion. But, and this is an important caveat, it's worse for the sprint weekend itself. Because it makes it clear that the sprint isn't really a priority. It's just apologetically tossed into the weakest part of the weekend (Saturday morning, on traditional timezones/formats).
Personally, I don't mind that so much. The sprint stuff is the least important part of the weekend as far as I'm concerned, so I don't care about it occupying that spot. But I'd like it to be more relevant.
And if the sprint is staying, F1 needs to go big. Stop playing around the edges. Qualifying for the sprint needs its own proper format - how about one-shot qualifying in championship order? And it's not to set a grid, but just to award points. Then the race itself needs to stand out, which it would because without a grid-setting qualifying session for the sprint you could implement reversed grids. Job done.
I understand people are worried about going too far, which is fine. F1 tradition and all that. But here's the thing - there is no tradition, or F1 DNA, when it comes to the sprint. It's brand new. It's different. So make it different!
It's the perfect place to live-trial experiments such as reversed grids and it's frustrating that we're still treading on eggshells around it instead.
As I'm actually for a much wider revamp of how F1 rewards its sessions in general, I'd quite like a points overhaul - more for the race, maybe even to more positions, and the same for the sprint. So that everything is more meaningful. But as a starting point, something like this:
Friday:
Free practice - 60 minutes
Sprint shootout - one-shot qualifying but not to set the grid, points awarded to top 10 (10-9-8-etc, sliding scale) with cars out in championship order so slowest cars get best track condition
Saturday:
Sprint race - grid set by reverse championship order, points awarded to top 10 (10-9-8-etc, sliding scale)
Qualifying - sets grid for the grand prix
Sunday:
Grand prix (could increase points awarded so it is still worth a substantial amount more than the sprint elements)