Lance Stroll's own surprise at his Brazilian Grand Prix qualifying result was amusing, endearing, and perhaps indicative of the kind of swing his Aston Martin Formula 1 team has enjoyed.
He quizzically noted to his race engineer that he didn't understand being third fastest in what turned out to be a one-lap shootout at the start of a wind-and-rain-affected Q3 at Interlagos, and got a simple summary in reply: "[Oscar] Piastri went off, Mercedes said the tyres weren't ready, and you did a good job!"
With Fernando Alonso right behind in fourth, Aston Martin has scored its best individual qualifying result since the Canadian Grand Prix and the best for both cars all season – despite its form being at a low point arriving at Interlagos.
Aston Martin's season was already petering out when it introduced an upgrade at the last sprint event in the United States last month. That seemed to throw the team into a more confused state. Both drivers were unhappy in Austin and Mexico about how the car handled, although race day in the US was better only after the team committed both cars to a pitlane start so that parc ferme could be breached and the set-ups significantly altered.
Despite that, senior figures have remained steadfast that Aston Martin has not got lost and that the situation was not a complete disaster. While it is too early to say for sure they have been proven right, this weekend is already shaping up as validation of something performance director Tom McCullough has noted about having a "really good understanding of the car on track" and just needing a straightforward weekend to show it.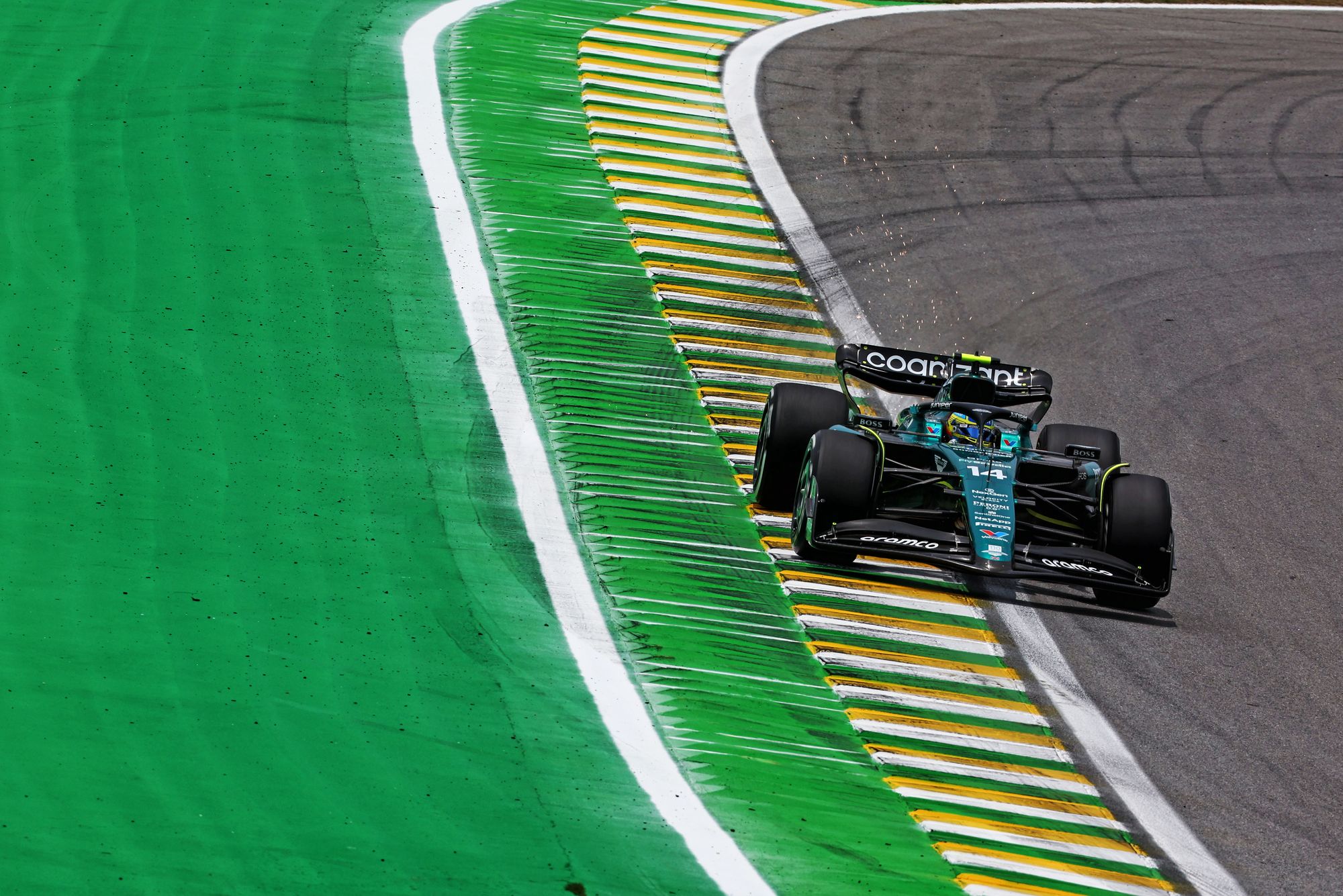 "We have been quite aggressive with some developments, a few races ago, introducing them at the sprint, really research and development for next year's car in some ideas," he said.
"That means it's quite hard to optimise the car at a race weekend, especially in a sprint format.
"We're definitely learning. We've put a lot of good data in the bank for next year.
"This weekend, we've just got our focus on operationally executing a strong weekend in the now, rather than gathering data for the future."
He added: "We've got a good understanding of how to get the most out of our current car.
"We're really just focusing, these next few races, on trying to get as many points as we can, rather than doing too many R&D projects in front of you all at the track."
Aston Martin is not trialling anything new here, or running experiments, or splitting car specifications. It may well be mixing-and-matching some parts – Alonso hinted at this on Thursday, as did team boss Mike Krack on Friday – but if it is, it is rooted in what works best. And things have looked different from the start at Interlagos as a result.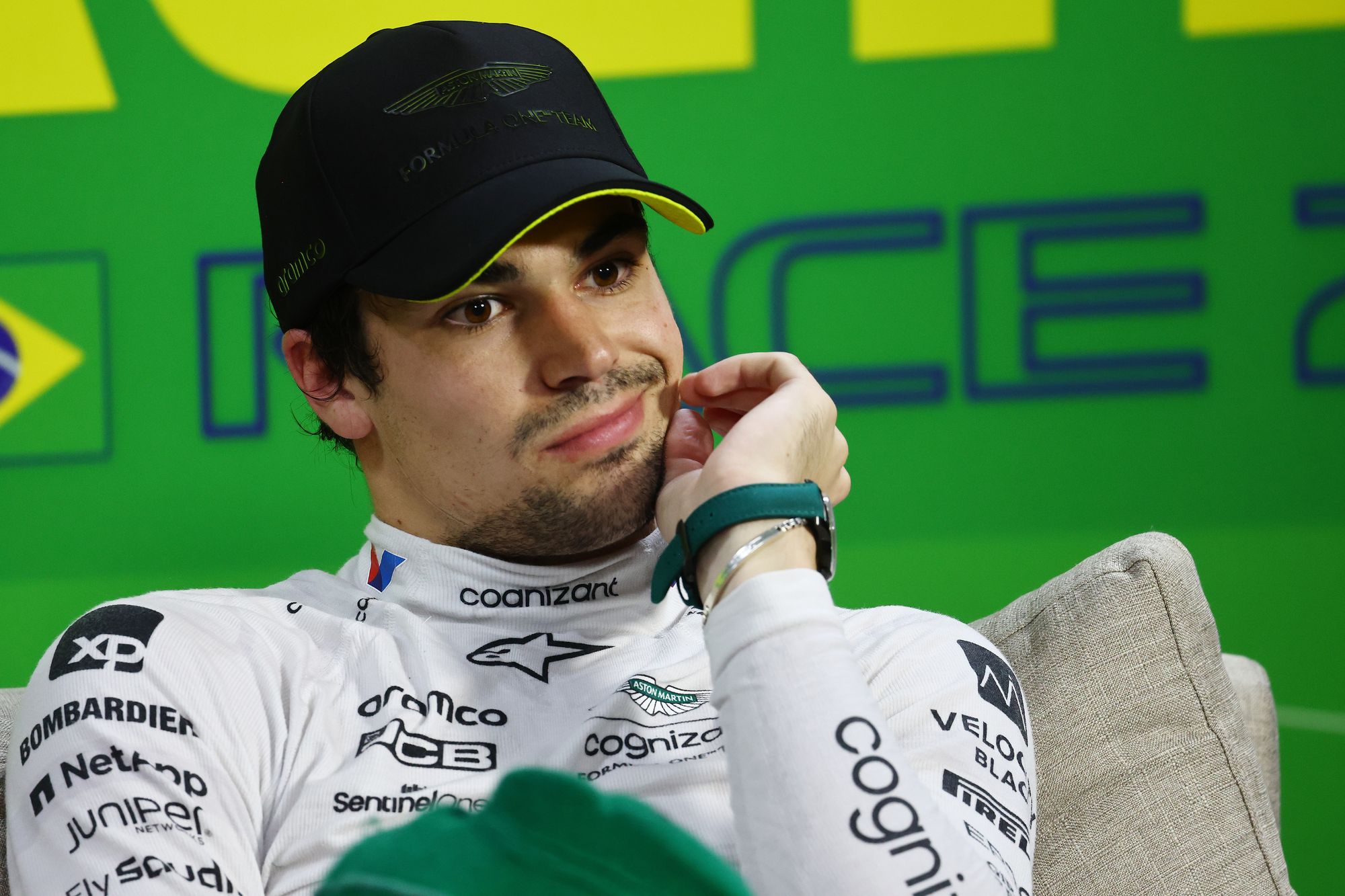 Good pace has been evident through the sole practice session and all three segments of qualifying. As Stroll put it, "I don't think we were lucky today, we made our own luck" – which, admittedly, mainly goes for how Aston Martin handled the weather-affected final part of qualifying, but could also be said for the improved AMR23 that Stroll and Alonso clearly benefitted from.
"We need it," Alonso said. "The last two grands prix we were a little bit experimenting, we were starting from pitlane, all this kind of thing.
"We needed a nice result here in Brazil for both cars to give up some hope in the team. Prove that we understood a few things and we are very competitive.
"This proves we know what we're doing and I'm happy with that."
There is unsurprisingly a sense of relief for this result. Aston Martin is extremely unlikely to rebound and reclaim fourth in the championship from McLaren having been caught and overhauled with ease during its competitive freefall.
But there has been an admission for some time that the team needed to try to end the year on a high to avoid a very successful season – especially compared to 2022 – being overshadowed by a limp finish.
"The triple-header overseas is brutal for everybody," Krack told Sky Sports F1 after qualifying in Brazil. "Especially if you do not bring the results and you have huge expectations.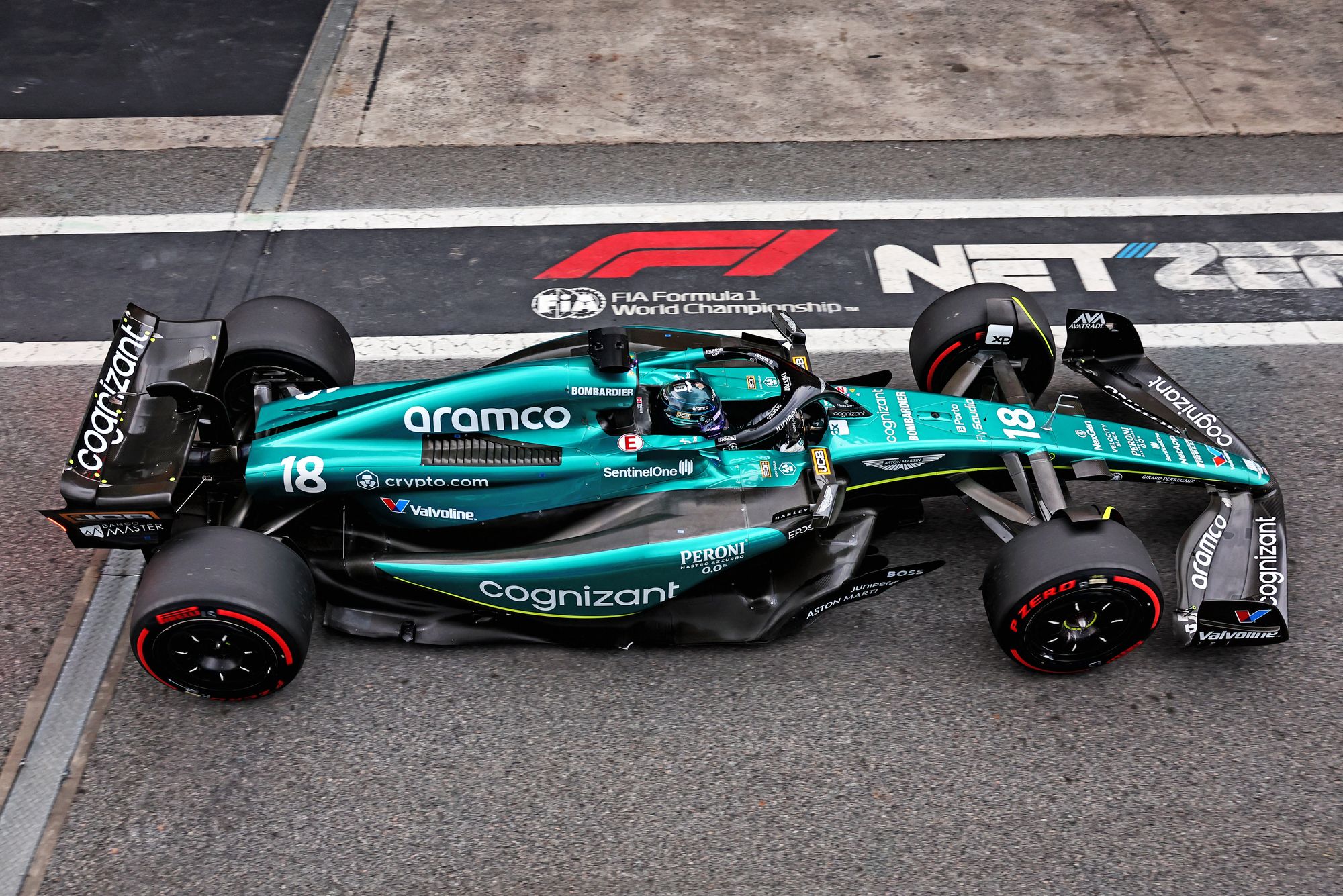 "Credit to everyone and how everyone has stuck together in the last weeks. It's not always easy but I think it shows if we stick together and work together hard, it pays off.
"This is what we have done. It's great for all of the team. Not only the people that are here but the people who are at home.
"It's just fantastic… to come back a little bit, it's a relief."
Krack couldn't resist taking aim at the scrutiny Stroll in particular has come under this season, calling his result "great for him and also great for all the people that have criticised him so far". Though third place on the grid does not suddenly eradicate all that has come before it this season, it was an excellent result and performance from Stroll.
He, like many others in Q3, was not at all happy with the lap. Stroll said it was "really messy" with lock-ups and missed corners, but it was better than most. Sure, others opened the door. But Stroll deserves credit for barging through it the way he did – and outqualifying Alonso in the process.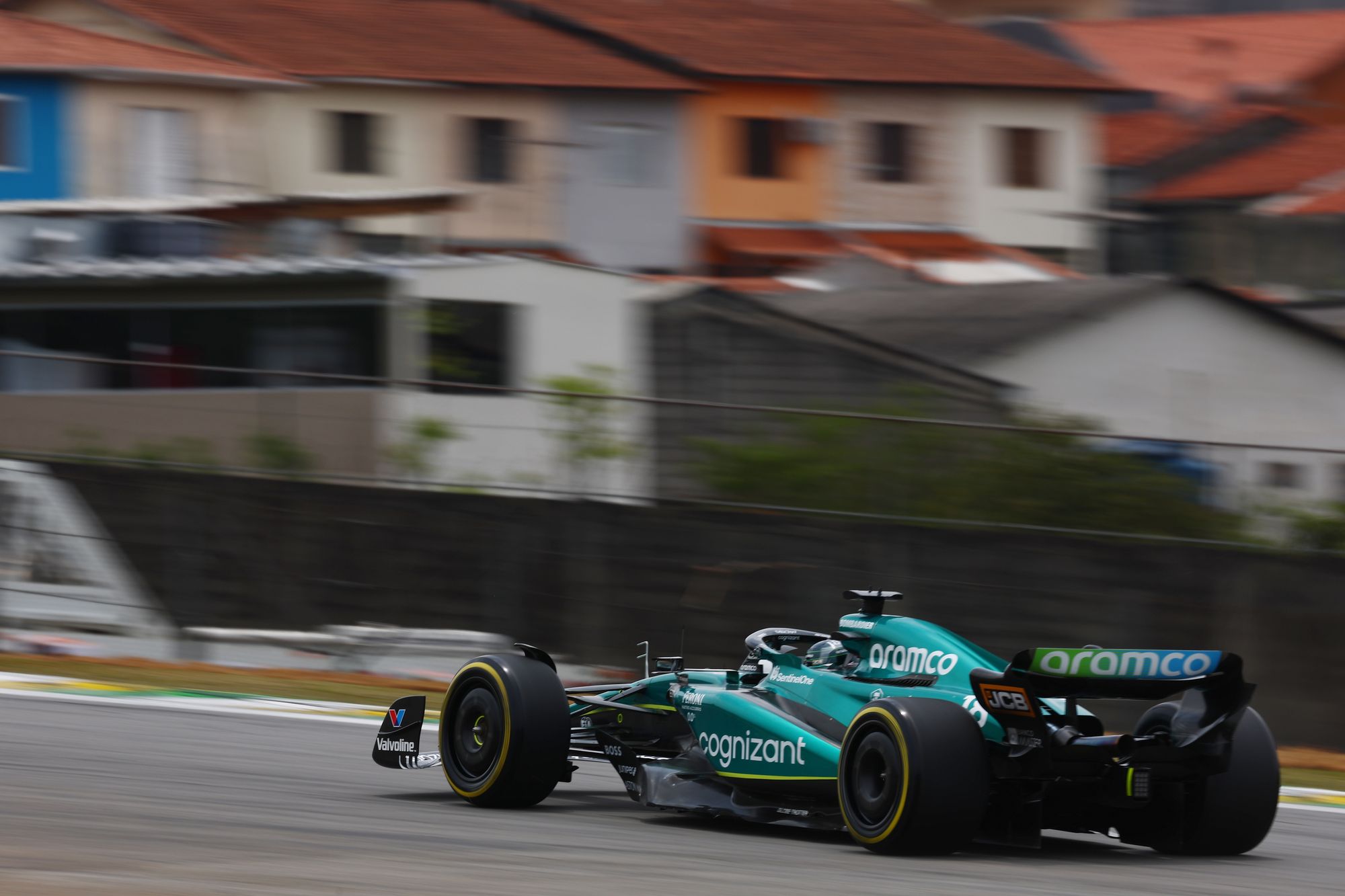 In a further boost for the work Aston Martin has done to understand and refine its updated AMR23, Stroll talked about the car being "much better than we've had for a while".
That feeling, given what had been reported in Austin and especially in Mexico, might be as valuable to the drivers and the team as the grid positions for Sunday.
Stroll called it a "huge step", after all – and the performance had been there even before Q3.
Krack reckoned the "better representation" was actually Q2, which ended with both cars in the top 10 and Alonso fourth-fastest, just a couple of tenths off the pace.
Even if the added boost from the shock end result never materialised for Aston Martin, this weekend would still be a welcome relief from the ones that had descended into such public 'R&D projects'.