The 2022 Formula 1 calendar is set to remain at 23 races with several venues linked with replacing the Russian Grand Prix.
A record 23-race season was announced for 2022 although one of the original grands prix has been lost in response to Russian president Vladimir Putin's invasion of Ukraine.
F1 said this week it is "impossible" to race in Russia following Putin's act of war, and this is understood to mean the race is off even though the statement left room for a U-turn and Russia's F1 promoter has claimed the grand prix could still go ahead.
Many countries have been linked with replacing Russia on the calendar.
The September 25 race was due to precede Singapore and Japan, so another Asian event has been mooted with China or Malaysia suggested as options.
China's Shanghai circuit has been absent from the calendar throughout the COVID pandemic but the country is keen to now return at the earliest opportunity, recently welcomed international sport for the Winter Olympics and now has its first driver on the F1 grid in Alfa Romeo's Zhou Guanyu.
Malaysian dropped off the calendar in 2017 amid declining attendance and greater enthusiasm for Sepang's MotoGP event. It was linked to an F1 return in recent years when the planned Vietnam GP was first called off.
Portugal has been named as a potential European alternative for the Russia slot, with Portimao having been drafted onto the last two calendars when F1 needed additional European options due to the pandemic.
But the Turkish Grand Prix is not believed to be an option. Tickets for a 2022 Istanbul race were recently briefly on sale due to what F1 described as an 'administrative error'. The venue also appeared as a short-notice stand-in on both the 'COVID calendars' in 2020 and '21.
F1 is not short of replacement options because, as reported by The Race last year, it has more than enough candidates to comfortably fill an even longer season if it wanted to.
Stefano Domenicali, F1 president and CEO, told investors last Friday that the "very big" interest and F1's previous flexibility in the COVID-19 pandemic meant it would easily find a replacement race for Sochi.
"If you are talking specifically about the situation this year because of the Russian situation, I just can confirm to you that we have already proven last year, in the last couple of years, to be very flexible and not to have any problem in finding a possible solution to that," he said.
"I can just confirm that [finding a new event] could be an option for this year with no problem at all."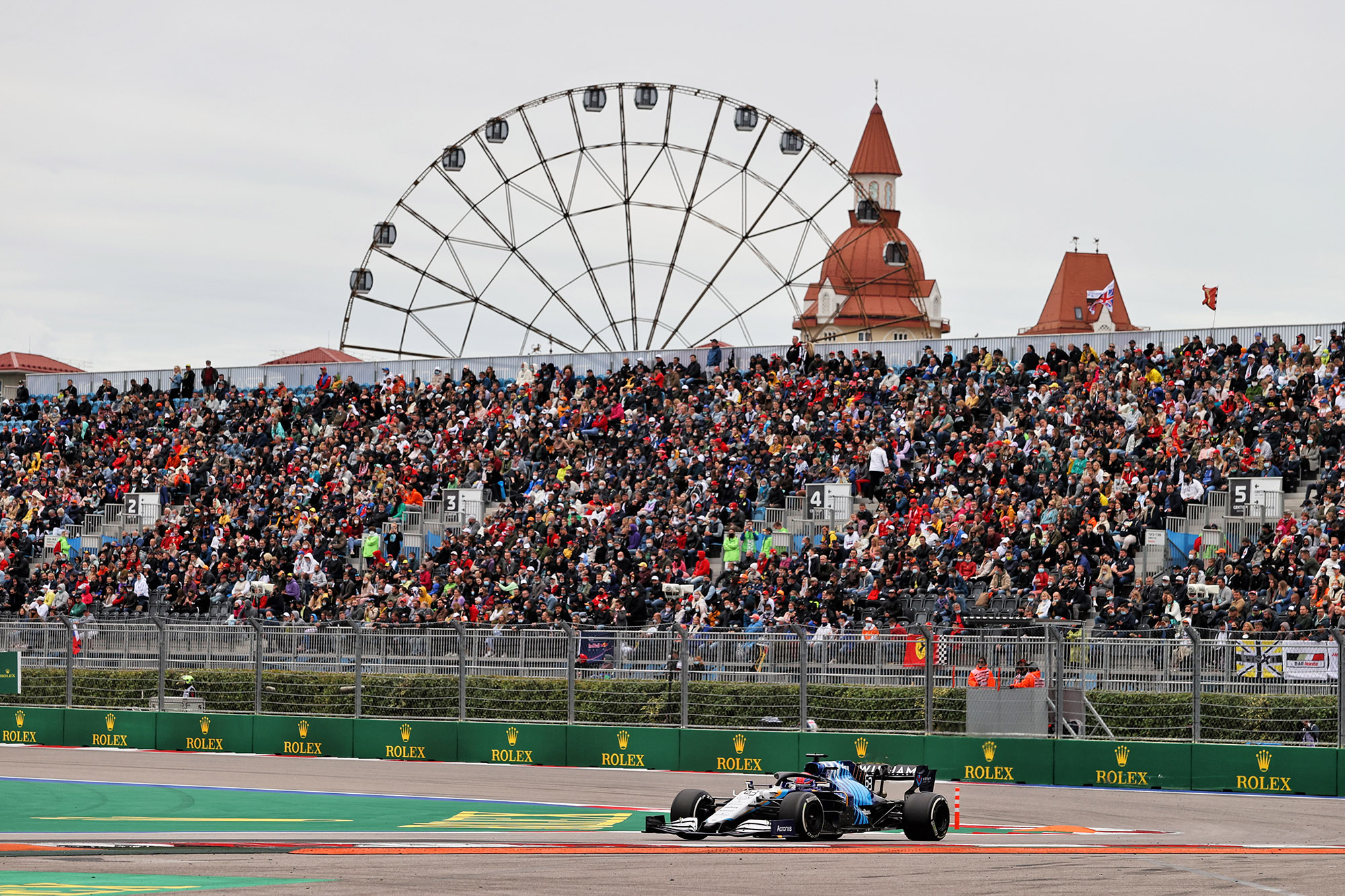 This year was set to be the last Russian GP at Sochi before it moved to the Igora Drive circuit outside St Petersburg.
However, it is now unclear whether Putin's actions will have long-term ramifications for the country's F1 race.
F1 would have no trouble planning a future calendar without Russia given China is expected to return to the schedule, the United States is in line for a third grand prix in Las Vegas, and multiple other countries are keen.
Domenicali reiterated that, if F1 wanted to, it could exercise its option for a 25-race season, such is the level of interest.
"With regard to possible venues for the future, we can just say that there are a lot of discussion going on," he said.
"We need to make the right choices for the strategic markets that we believe are the right ones for Formula 1.
"But for sure we can expand the calendar because technically speaking we can go up to 25, that is written in our regulations and Concorde Agreement. And the teams would follow our vision on that.
"This year will be 23 races, it is the highest number of races in the history of Formula 1.
"We are not in a rush for [more]."