Given that he's outscoring Lewis Hamilton and impressing his employers greatly, you could say George Russell's not having a bad first season in the Mercedes Formula 1 team.
But equally, he's spent the last three years trying to drag Williams off the back of the grid and watching Mercedes stretch its constructors' title streak to eight seasons in that time.
And now that it's his time in that Mercedes team, it's nowhere near winning – and he can't even make Q3 sometimes.
He's not the first driver to have the experience of getting their big break in a top-level F1 team just as that team tumbled down the order.
For some, that experience was eventually forgotten as that team ultimately got back to its proper place at the front. For others it was virtually career-ending.
Mika Hakkinen/Martin Brundle – McLaren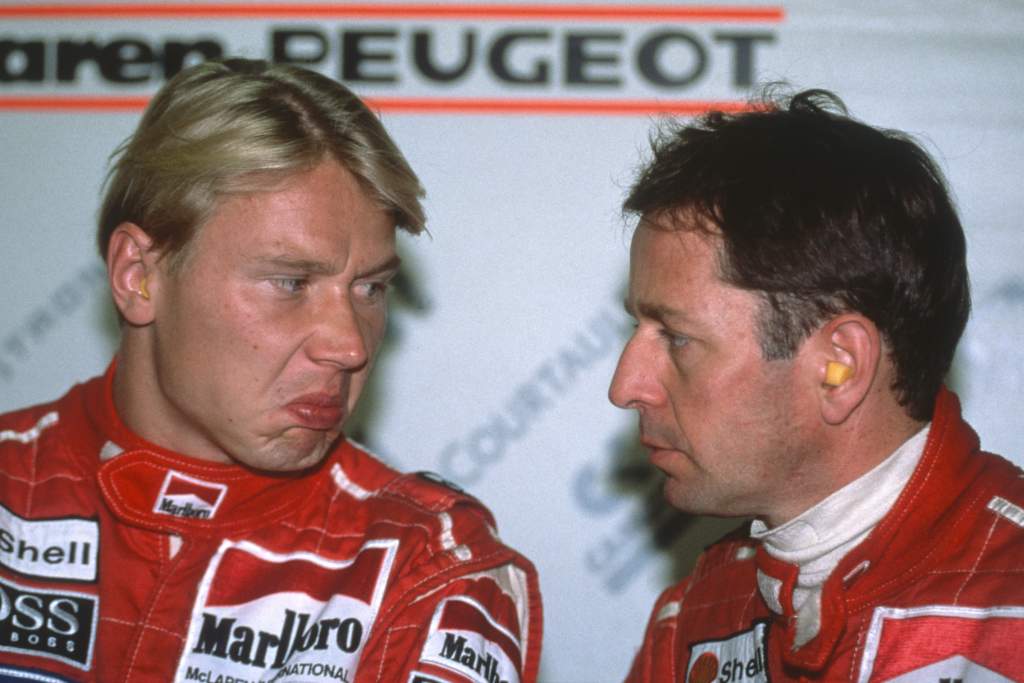 Mika Hakkinen: 25-year-old rising star who'd stunned by outqualifying team-mate Ayrton Senna at the first attempt when promoted from McLaren tester to racer in place of Michael Andretti for the final three races of 1993 and then finished on the podium next time out. A first full season with McLaren was his chance to really show what he could do and win races.
Martin Brundle: 34-year-old veteran of a decade in F1 who'd never had what he felt was a proper chance in a top-top team and had staked everything on getting into McLaren when Senna left for Williams. His waiting game succeeded when Alain Prost decided to stick to his plan of retiring rather than returning to McLaren. This was Brundle's chance to really show what he could do and win races.
The problem for both Hakkinen and Brundle was that McLaren's hunt for a new works partner post-Honda (having grudgingly spent 1993 as a Ford customer) had landed it with Peugeot – whose first F1 engine was underpowered and unreliable, problems Peugeot was reluctant to openly admit, often denying that the cause of the fireball out of the back of the McLaren was an engine problem.
McLaren's first winless F1 season since 1980 ensued. Hakkinen developed a first-lap shunt habit that eventually led to a race ban and for a while his reputation suffered, but he was at least still part of the McLaren project when it all came good again in the late 1990s (though the fact that it took until 1997 to win again even having ditched Peugeot for Mercedes after just one season showed its problems went beyond the engine).
Brundle spent 1994 on a race-by-race deal wary of Peugeot trying to oust him in favour of Philippe Alliot, then was ousted in favour of Nigel Mansell (that went well) at the end of the year. It turned out Brundle's actual big F1 break had been his 1992 season with Benetton.
Sergio Perez – McLaren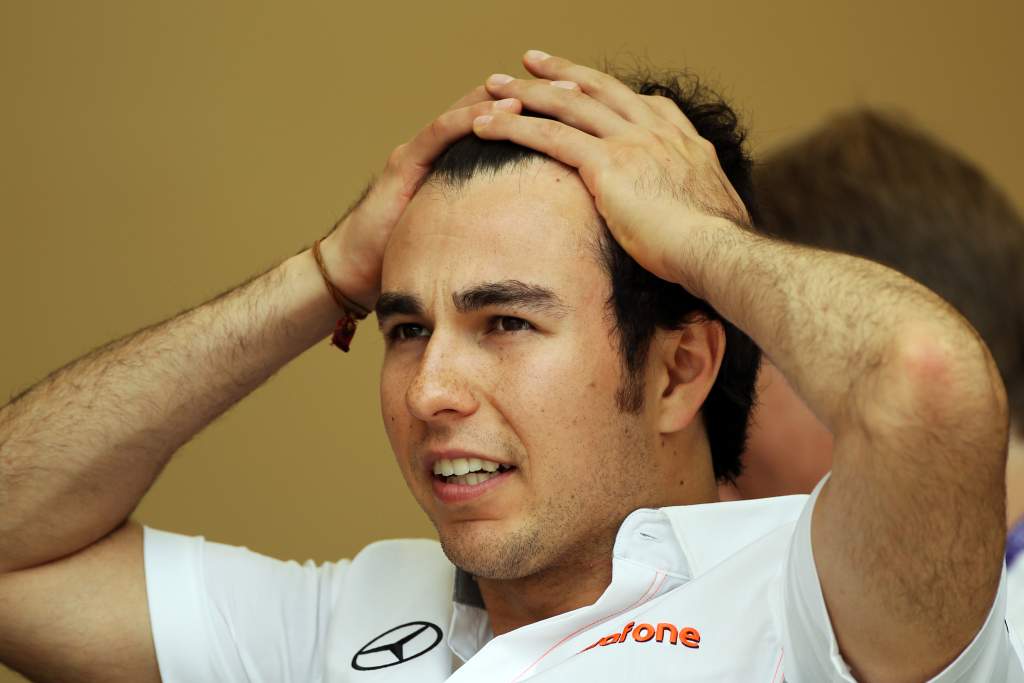 During the long years when it seemed Sergio Perez would be a midfield cult hero who never won a grand prix, the fact he had a season at McLaren was one of those anomalies you might only remember when it cropped up as a quiz answer. He wasn't exactly a stopgap or signed on a whim either: McLaren put its faith in Perez for 2013 when no lesser driver than Lewis Hamilton left for Mercedes.
Three podiums (two of which were extremely close to being wins) for Sauber in 2012, the year his 'tyre whisperer' skills really became apparent, put Perez in position to earn that McLaren appointment – despite having been a Ferrari protege up to then.
But McLaren went from being generally the fastest team at the end of 2012 to failing to even reach the podium in '13, thanks to an over-ambitious and over-sensitive design with a peaky performance window that was heavily affected by ride-height changes. Perez and team-mate Jenson Button weren't helped by personnel changes that included technical director Paddy Lowe departing McLaren for Mercedes, and disparities between McLaren's simulation tools and the on-track reality.
An unimpressed Perez was dumped in favour of Kevin Magnussen at the end of the year. But his new home Force India then proved to be much more competitive than McLaren for much of the rest of the decade, and – as Racing Point – eventually made him a grand prix winner.
Mark Webber/Nick Heidfeld – Williams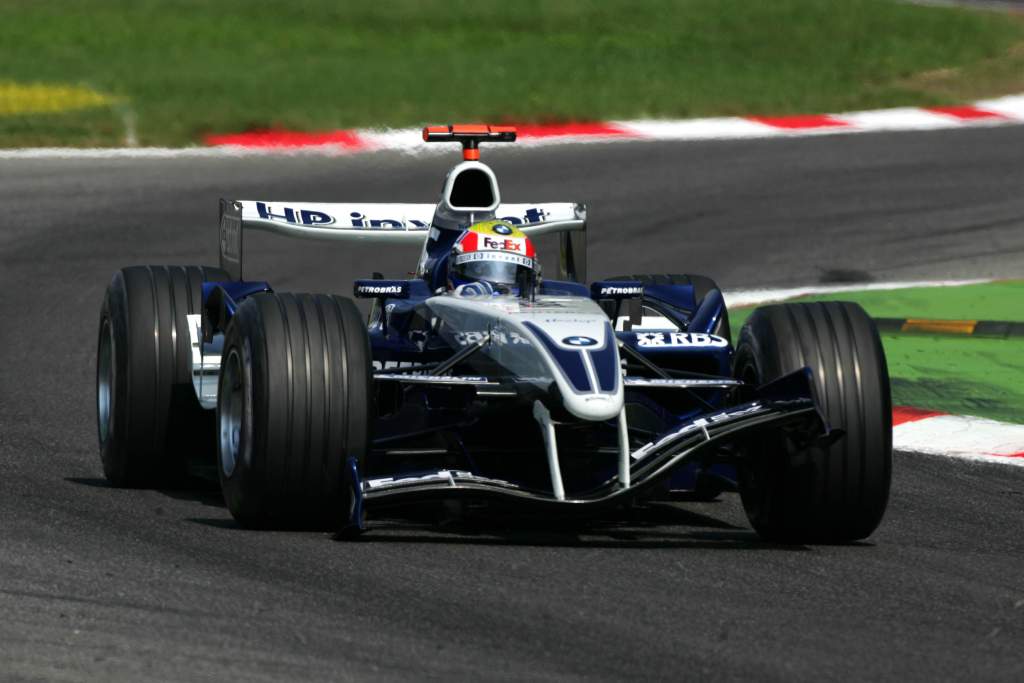 Williams was past its peak in 2005, but had been a title contender as recently as 2003 and got over the misadventure of its initial 'walrus nose' design in '04 well enough to win the season finale with Juan Pablo Montoya in his final outing for the team before joining McLaren.
It therefore still seemed like it would at least be a chance for first F1 wins for its 2005 signings Mark Webber and Nick Heidfeld. After his heroics for Minardi and Jaguar, Webber was the latest newcomer billed as the answer to Williams's long hunt for a driver it loved as much as its first champion Alan Jones – though perhaps those comparisons were based rather too much on both Jones and Webber being Australian. Heidfeld was eventually picked up from an at-rock-bottom Jordan after Button's bid to exit BAR for Williams was blocked.
But Webber and Heidfeld had arrived for the start of the next stage of Williams's decline. Its once-mighty BMW engines were now struggling, a closer-to-the-limit upgraded version having been abandoned when new rules stipulating engines must last two races were introduced. And with BMW about to buy Sauber to create its own works team for 2006 (taking Heidfeld with it), the relationship between team and engine partner was even worse than before.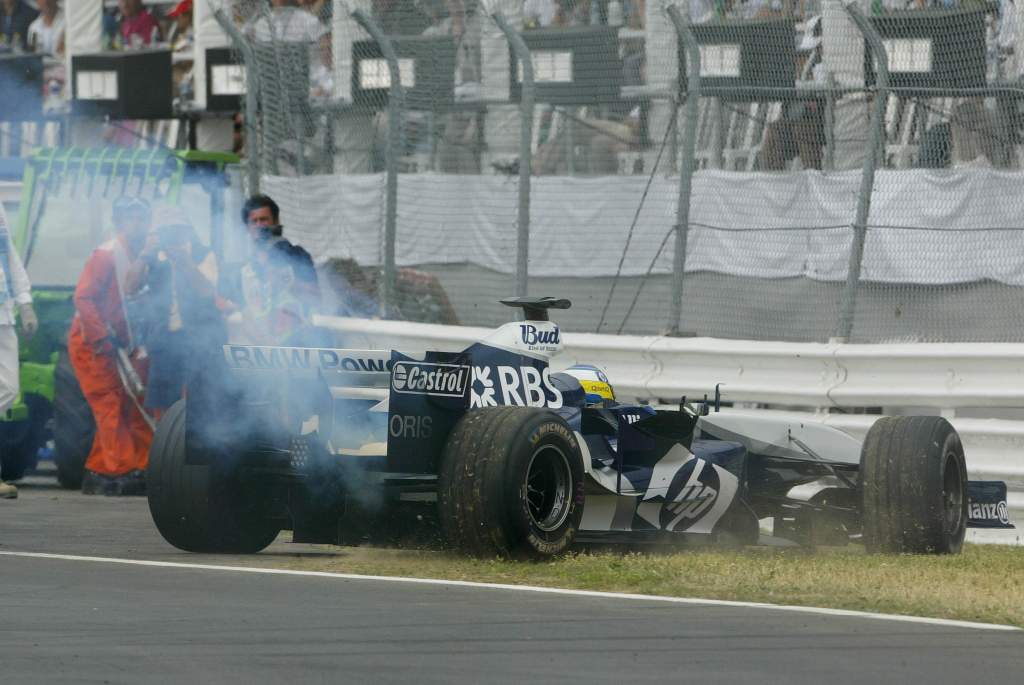 A high level of technical personnel turnover plus a time-consuming transition to a new windtunnel that initially gave misleading results meant the chassis and aero side wasn't exactly able to make up for the power deficit.
Webber and Heidfeld both scored podiums and starred on occasion. But rather than being his fairytale destination and a perfect home, Williams turned out to be a slightly unhappy stopgap for Webber before he rejoined his old employer in Milton Keynes – now as Red Bull not Jaguar. And a shoulder injury from a cycling accident meant Heidfeld didn't even finish the season.
Patrick Tambay – McLaren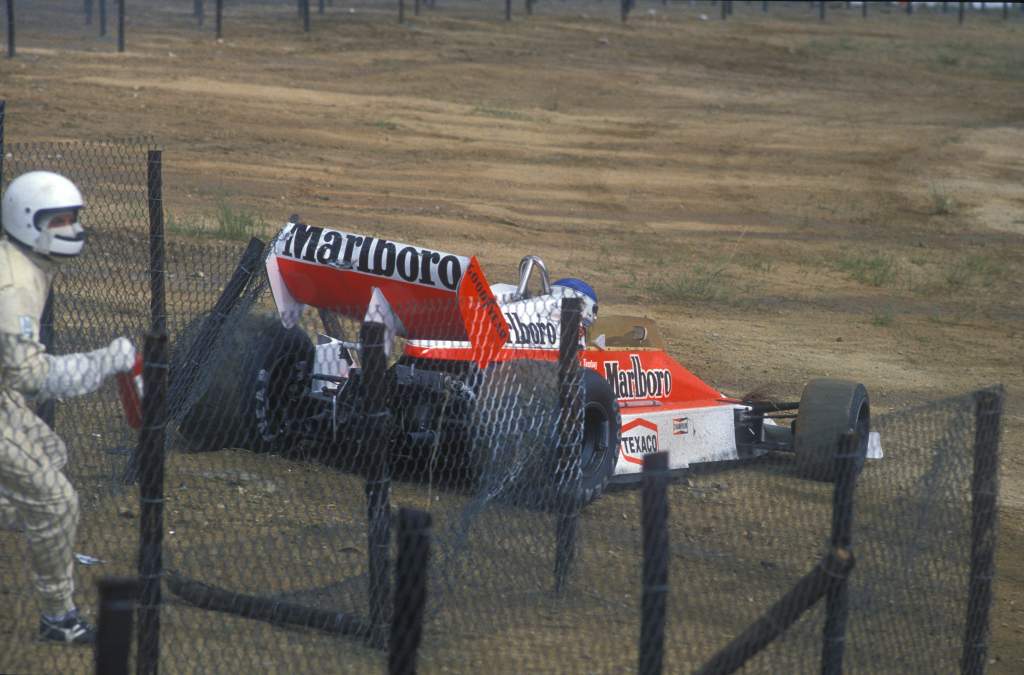 History doesn't judge McLaren's decision to snub Gilles Villeneuve – who had made a startling debut for it in a third car at Silverstone – in favour of Patrick Tambay when it replaced Jochen Mass for 1978 especially well, given the legend Villeneuve would subsequently become.
Villeneuve was relatively unproven in Europe, though, whereas Tambay had twice been in the top three in the European Formula 2 championship standings, managed to get Theodore into the points three times during his first part-season in F1 in 1977 and also dominated Can-Am in America that same year.
Given the trajectory Ferrari and McLaren turned out to be on, Villeneuve landed in the right place.
Though McLaren had taken Emerson Fittipaldi and James Hunt to titles in the mid-70s, by the end of the decade it was in the decline that would lead to Ron Dennis being brought in by concerned sponsor Marlboro to transform it for the 1980s.
Usurped by teams that mastered ground effort aero sooner and better, McLaren disappeared into the midfield. Tambay ended his first season at least equal on points with his 1976 champion team-mate Hunt, but they were joint 13th in the championship with a lapped fourth in Sweden as good as it got for Tambay.
He even failed to qualify twice in 1979 and was dropped in favour of rookie Alain Prost for 1980. But Tambay found his way back into F1 via another Can-Am title and eventually became a race winner for Ferrari, where he filled the seat left tragically vacant by his friend Villeneuve's death in 1982.
Jarno Trulli – Jordan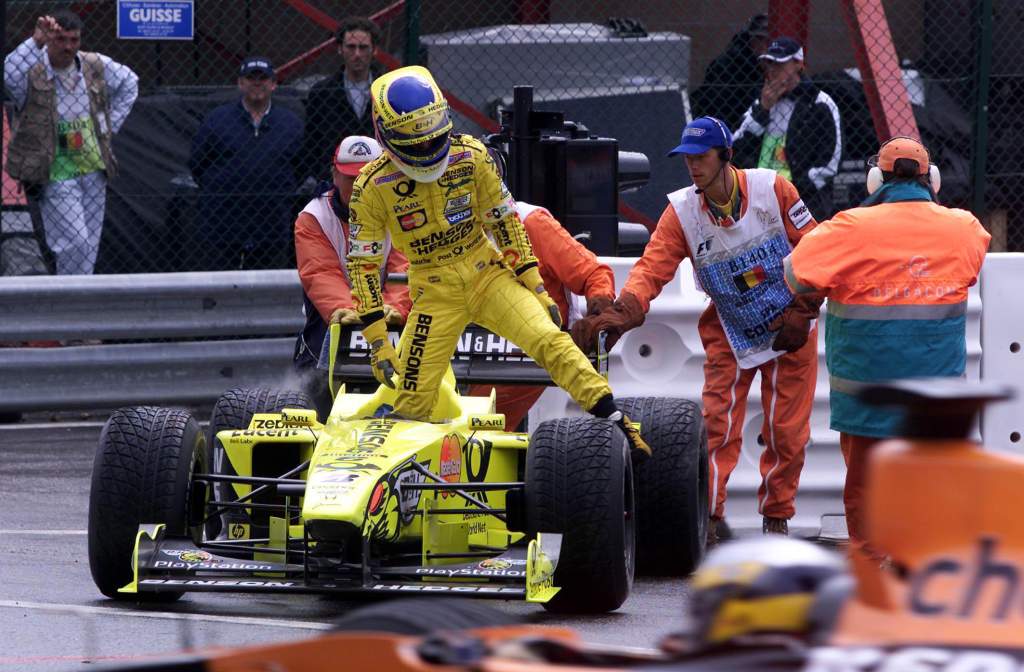 It might seem a stretch to group Jordan into this article but when Jarno Trulli joined in place of the retiring Damon Hill for 2000, it had just launched an unlikely 1999 title tilt with Heinz-Harald Frentzen and seemed poised to join F1's big league.
But in reality, as F1's manufacturer era really began, Jordan still didn't have the resources to be a permanent frontrunner and overstretched itself trying to take that final step for 2000.
Drastic efforts to get the car's weight down had reliability consequences, particularly for the gearbox, and the EJ10 also had a much narrower set-up window than its compliant predecessor – and that window was harder to find when the reliability problems kept costing it mileage.
A dated and heavy Mugen Honda engine (Honda's focus now being on its factory return with BAR) didn't help.
Trulli produced some beautiful qualifying laps, starting second in Monaco and at Spa, but never made it onto the podium with Jordan, taking just six points all year.
This was arguably Trulli's second joining-a-team-as-it-slumped experience of his then-short F1 career. His full-time Prost deal for 1998 coincided with the benefits of getting Benetton-derived designs as Ligier and being the best team on Bridgestones ending as the Prost era began properly, and Bridgestone picked up McLaren and Benetton as customers too.
From nearly winning as a rookie while standing in for Olivier Panis in 1997, Trulli managed just a single point in '98.
Derek Warwick – Renault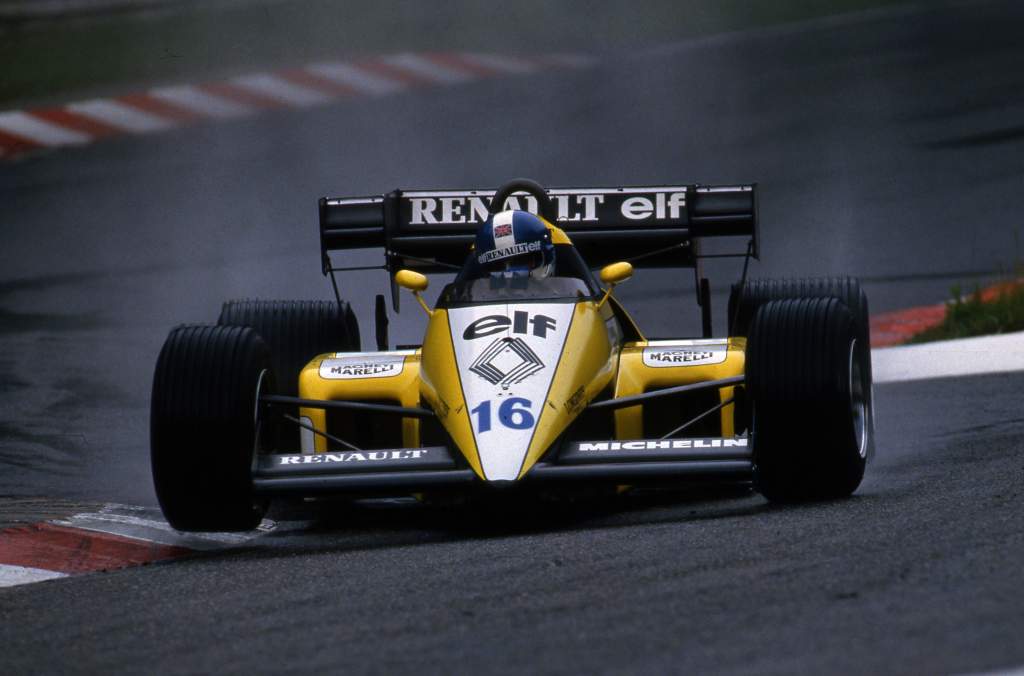 Given how close Renault had come to winning the 1983 world championship with Prost, and how fast its cars had been for so many years (more poles than any other team each year from 1979-82), a works seat there in 1984 seemed suitable reward for Derek Warwick after his three years of heroics with Toleman.
On his Renault debut in Brazil, Warwick was leading by over half-a-minute from Prost's McLaren with just 11 laps to go when suspension weakened by earlier contact with Prost's team-mate Niki Lauda let go.
And that proved to be by far the most competitive Renault was in Warwick's time there, as the TAG Porsche powered McLarens redefined how to win F1 titles in the fuel-restricted turbo era.
Warwick chose to keep the faith in Renault for 1985 even with a move to Williams-Honda on the table (Mansell got that seat instead and made rather good use of it) but Renault fell even further off the pace and then decided to pull its works team out of F1 altogether, leaving Warwick temporarily without an F1 drive too after Ayrton Senna blocked Lotus's bid to hire him as his 1986 team-mate.
Jean Alesi/Ivan Capelli – Ferrari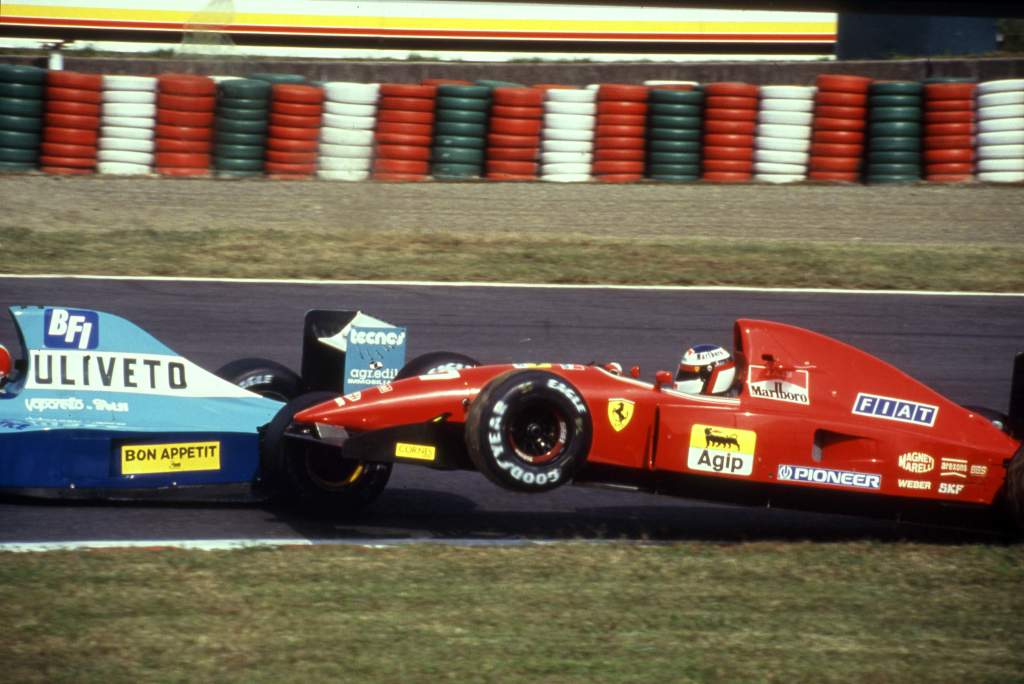 Jean Alesi had famously taken the fight to Ayrton Senna and McLaren while driving for humble Tyrrell. Ivan Capelli had led grands prix in the Leyton House March.
Ferrari should've been the dream destination for them both. But Alesi and Capelli's arrivals in 1991 and '92 respectively coincided with the start of its early 90s decline and its nadir.
After fighting for the title with Alain Prost in 1990, Ferrari didn't win at all in '91 and Prost was sacked before the end of the season. The legend is that happened because he compared the car to a truck, but it's often forgotten that his infamous truck quote was specifically in relation to a shock absorber failure rather than the design itself. Either way, it was the tipping point in a season of internal political strife and growing tension.
Prost and Alesi had at least led races in 1991 and been unlucky to go winless, despite Ferrari's design and processes being increasingly outdated, its engine underpowered and its internal situation increasingly chaotic.
For 1992, Luca di Montezemolo was back as Ferrari president, Niki Lauda was in place as an advisor and Harvey Postlethwaite had returned to the design helm. But they and Prost's replacement Capelli were dealing with a nightmare in the new F92A. Designer Steve Nichols had left and aero chief Jean-Claude Migeot had gone with radical with his 'twin floor' design.
But the car's horrendous handling wasn't even its worst flaw. Ferrari's V12 engine had taken another step backwards too and the team was at a substantial straightline speed disadvantage as well as being beset with reliability problems around the oil system.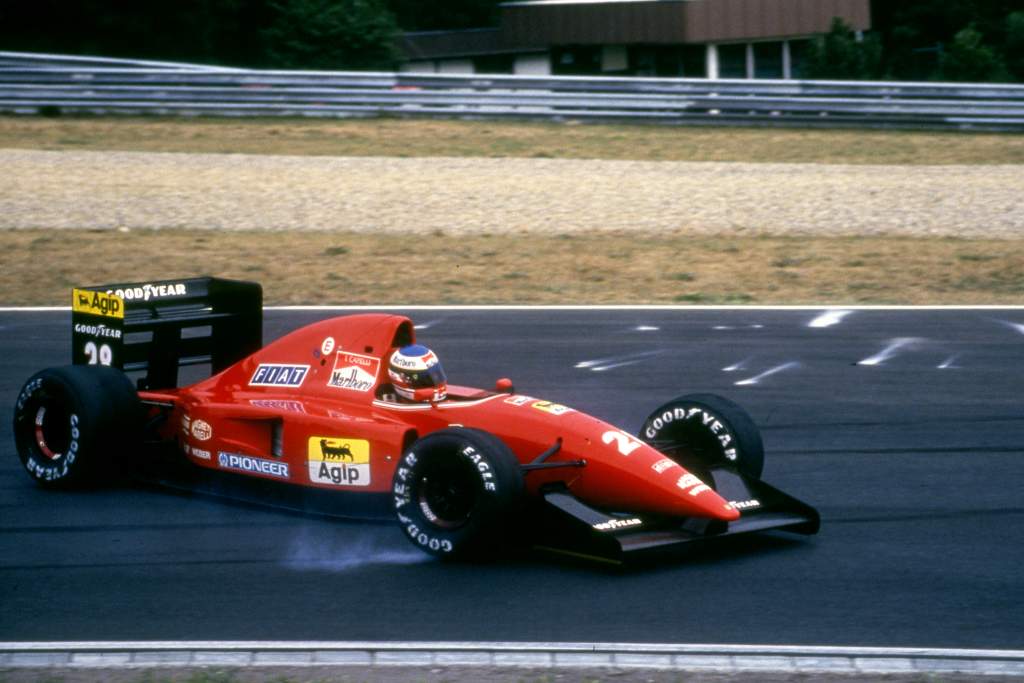 Capelli couldn't cope at all and what should've been his career-making deal became a career-ender: he was dropped for Nicola Larini before the year was out and only managed two outings for Jordan in 1993, his confidence and reputation shattered.
Alesi's reputation didn't really suffer as he drove his heart out, yet given the battle Williams and Ferrari had fought over him when he was at Tyrrell, it was painful for him to watch as Mansell dominated the season in the car he could've been driving.
Alesi's 1996 move to Benetton might also be considered a case of a driver getting their big chance with a top team just as it went downhill. But a big percentage of that disappointment was because Alesi failed to get the performance out of the Benetton that his predecessor Michael Schumacher had.
Heikki Kovalainen – Renault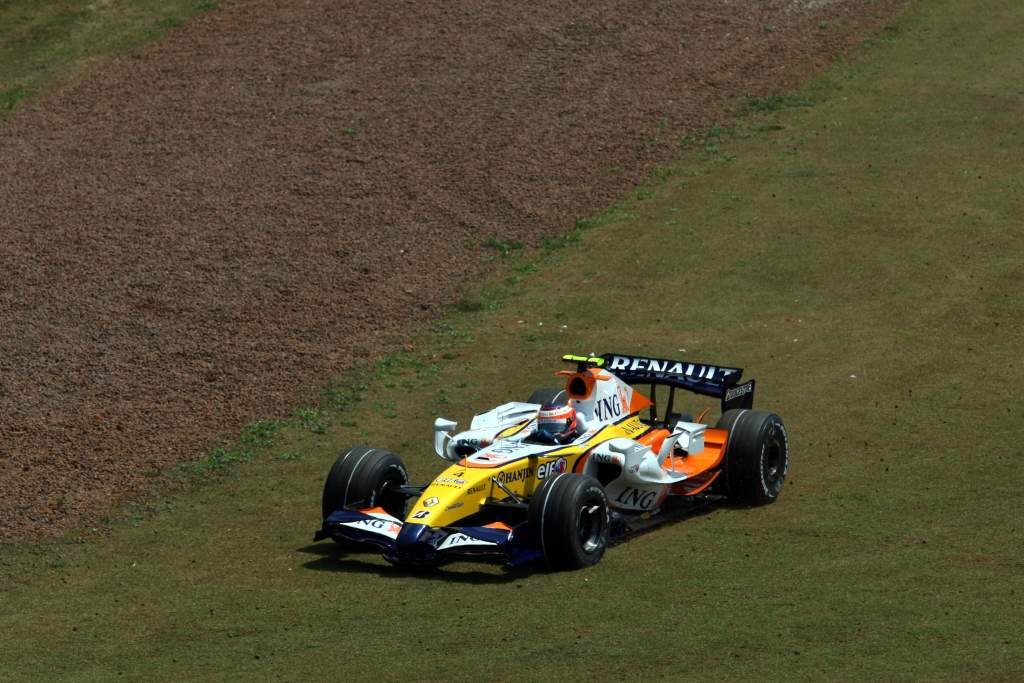 Renault was fresh from a pair of championship doubles with Fernando Alonso when its test driver Heikki Kovalainen was promoted to a race seat as Alonso's rookie replacement for 2007.
But there had been a degree of clinging tenaciously on against faster opposition about both Alonso and Renault's titles. With him on board, it had been able to fend off McLaren in 2005 and Ferrari in '06. Without him, the cracks were more obvious and Renault became a firm third-best as the teams it had denied in the previous two seasons took the title fight to a new level – both in terms of performance and development rates, and off-track controversy with the spying scandal.
While Renault wasn't keeping up with its old opposition technically, drivers Giancarlo Fisichella and Kovalainen weren't really extracting the maximum from what they had either.
An error-strewn start to his time in F1 put Kovalainen under pressure immediately. Things improved, and he took a podium in the wet at Fuji, but his 2008 move to McLaren as Alonso's replacement following the epic collapse of that relationship was more about him being in the right place at the right time (and probably seeming like the ideal amenable number two to slot in alongside Lewis Hamilton at a team that needed some peace) than him having wowed in his Renault season.
Daniel Ricciardo – Red Bull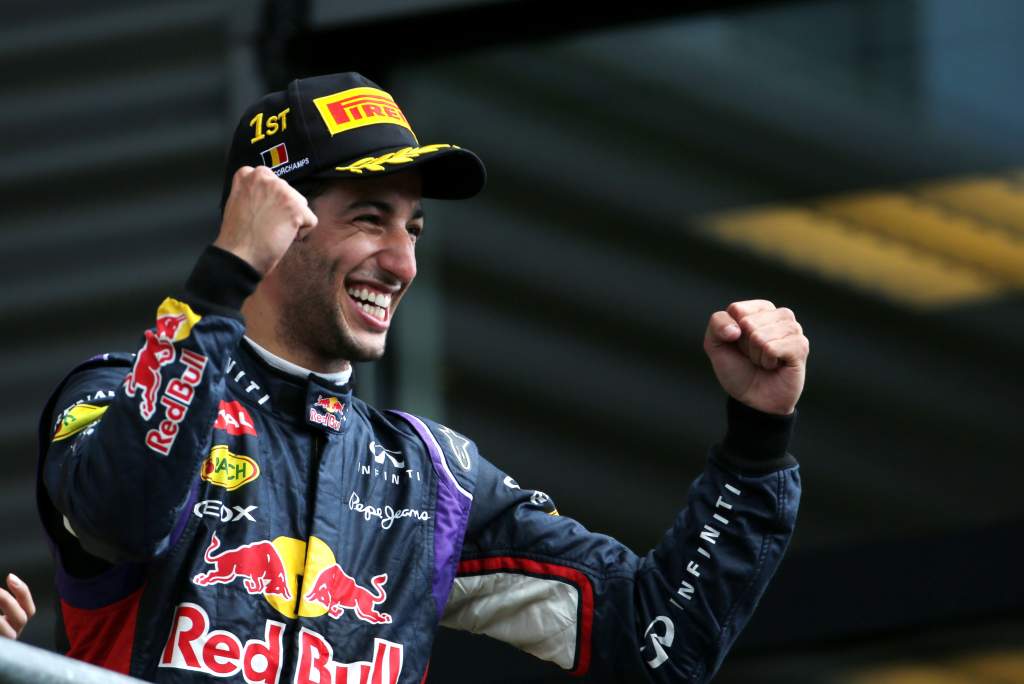 Sometimes joining a team as it nosedives can actually work out rather well for a driver's reputation.
Sebastian Vettel's reputation was at its greatest height at the start of 2014 following his run of four consecutive titles, and few were betting on new team-mate Daniel Ricciardo to do much to destabilise that. He'd impressed at Toro Rosso, but the choice of him over team-mate Jean-Eric Vergne for the Red Bull Racing opportunity had been a close one and there hadn't been many hints that he could topple Vettel.
But that's exactly what he did. Emphatically.
Horrendous reliability problems in testing and a substantial power disadvantage as Renault's first hybrid F1 engines were embarrassed by Mercedes' creation meant Red Bull was firmly deposed from the top of the pile. It also had to run desperately low downforce levels at times to have a hope of being competitive.
While Vettel floundered, Ricciardo – who had nothing to lose with little expectation on him – starred from the outset. He built his reputation for epic race day charges and outrageous outbraking, and snatched three unlikely wins, the only ones for a non-Mercedes driver all season.
It was an extraordinary performance. But had he produced that form in any of the previous four Red Bulls, he'd have been world champion rather than a very distant third in the points.
Nico Rosberg – Mercedes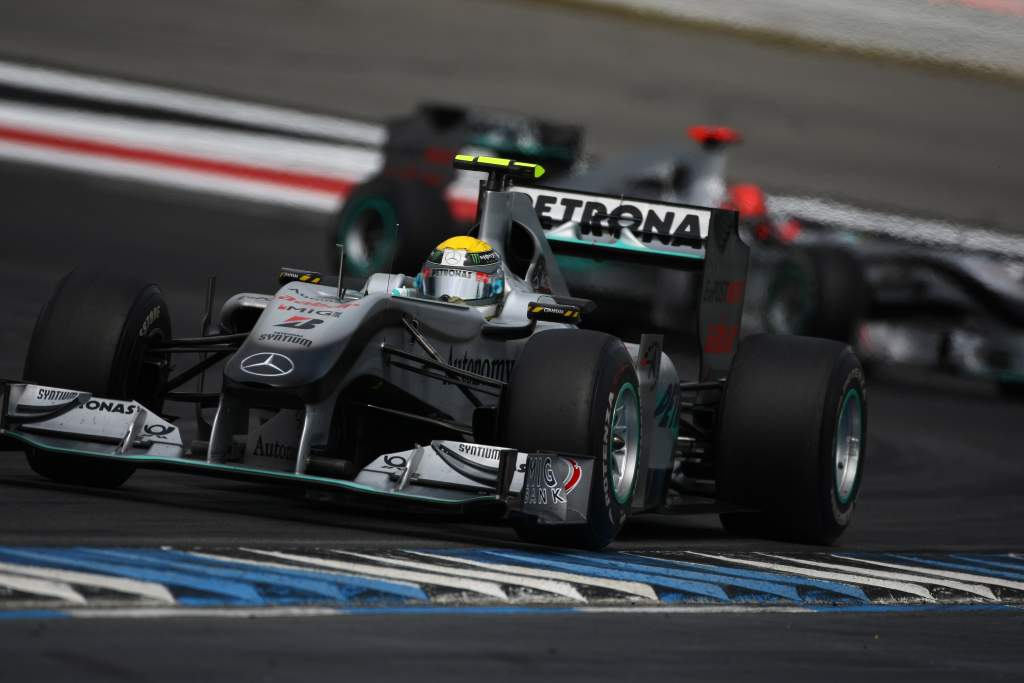 If you look at 2010 as year one of the new Mercedes works project, Nico Rosberg's seventh place in the championship and three podiums isn't bad at all.
If you look at 2010 as ex-Williams driver Rosberg walking into the team that's just won the championship as Brawn GP and now has the full might of Mercedes behind it, those statistics are pretty depressing.
But the Brawn 2009 miracle was built on Honda's previous investment. As that year went on, the team was only very rarely the pacesetter and by the time it went into 2010 the effects of the 40% drop in staffing level across the Honda-Brawn-Mercedes transition were really taking effect, giving the new Mercedes team little scope to get a design that was too conservative in places properly on the pace.
Rosberg came out of it pretty well. There had been doubts over his race pace and ultimate potential while at Williams, but leading Mercedes as Schumacher struggled on his comeback changed many people's perceptions of him – though for others, the question of how much Schumacher had lost through his time away and his motorbike injury still made Rosberg impossible to judge.
The growing pains of 2010 were well worth it, though. Rosberg was in position to benefit when Mercedes stole a march on the rest of F1 at the start of the hybrid era.