The risk of the Spa circuit in the wet means Formula 1 drivers want the FIA to be willing to take "bold" decisions about delaying or cancelling sessions at the Belgian Grand Prix.
F1 and its immediate junior categories Formula 2 and Formula 3 are racing at Spa this weekend just a few weeks after Formula Regional European Championship racer Dilano van 't Hoff was killed in a crash in the wet at Spa.
It came four years after Anthoine Hubert died in an F2 race at Spa, at a similar part of the circuit, although the track conditions and exact circumstances of the accidents were different.
No track changes have been made prior to the Eau Rouge/Raidillon complex for the Belgian GP weekend with Grand Prix Drivers Association director George Russell claiming there is agreement among the drivers that the track layout itself should be retained.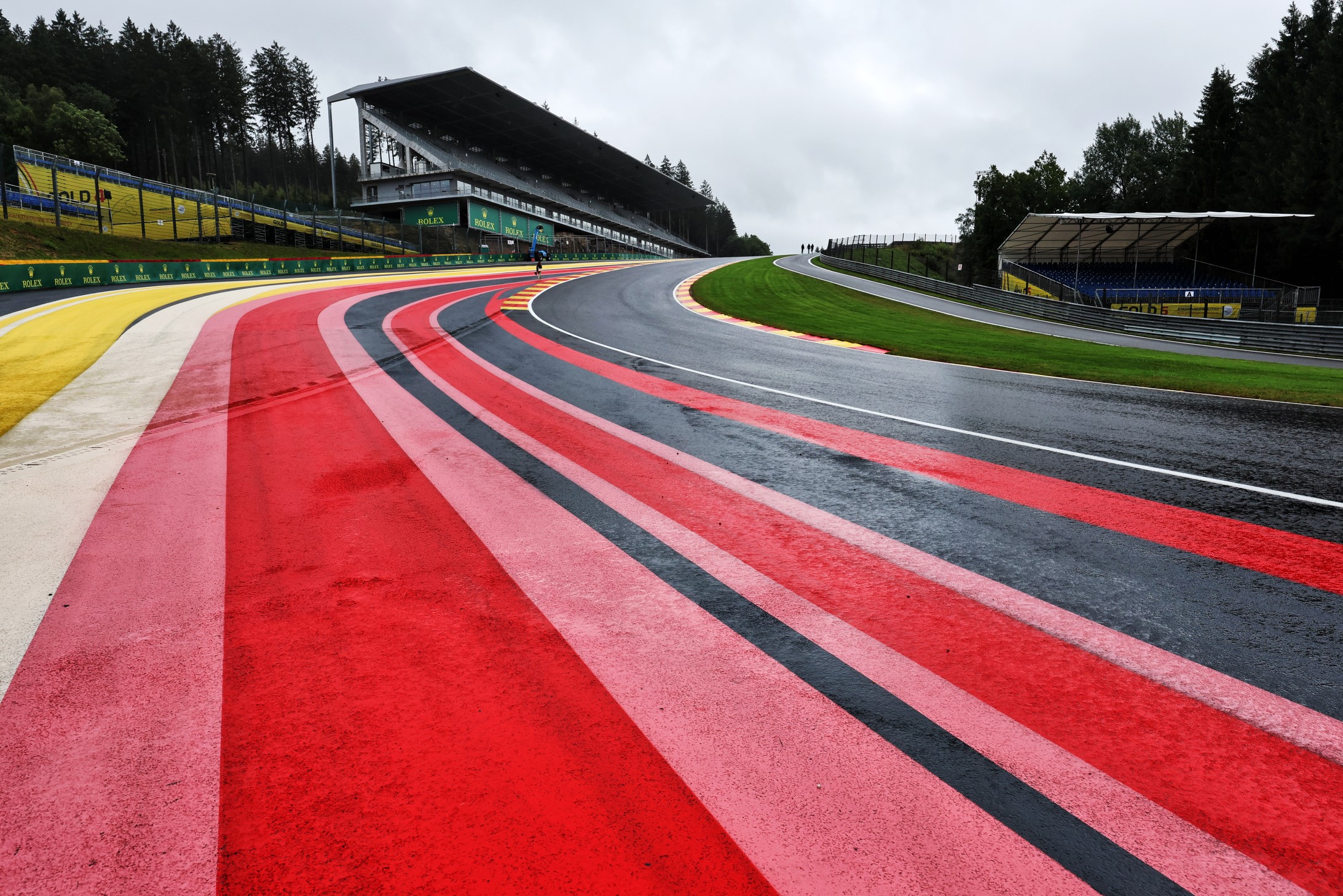 However, with a wet weekend likely and any track running on Friday already guaranteed to begin in wet conditions, Russell is one of several drivers to have stressed that all parties should be OK with the FIA being cautious and delaying or cancelling sessions.
"To have a race cancelled is not perfect but we don't want another huge incident as we've just seen," Russell said.
The Mercedes driver added: "Fortunately the weather looks better for Sunday and we'll be going ahead. But following recent events I think the FIA have to be bold with their decisions when it comes to safety, when it comes to visibility.
"We know what the situation was two years ago [in 2021]. We don't want it to be strung out as it was then. But we're going to need some bold decisions.
"We all want to race. When you're going down that straight at 200mph and you cant see 50 metres in front of you, there will be huge incidents, so they have a big responsibility this weekend."
Telling the FIA to be wary of allowing races to go ahead in bad conditions is teaching the governing body to suck eggs given it takes safety as its number one priority.
However, Russell is referring to the farcical 2021 Belgian Grand Prix when attempts to start the race in awful weather conditions were repeatedly thwarted.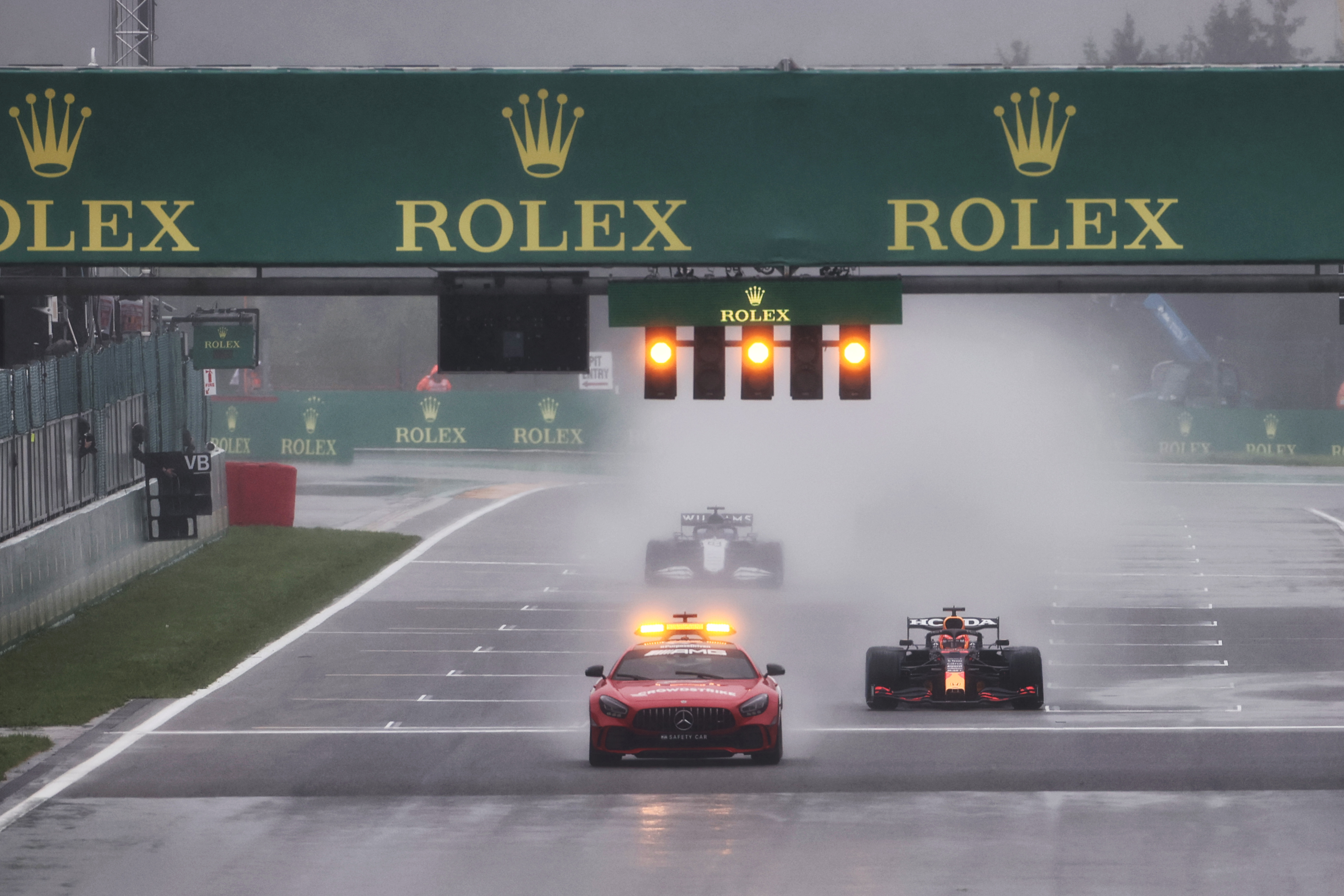 Eventually the cars were sent out exclusively behind the safety car and completed enough laps for a result to be counted with half points awarded – despite no racing actually occurring.
The rules have since been changed to specify that a minimum of two laps needs to be completed under green flag conditions for the race (or sprint) to score points.
There was a feeling among some drivers and other paddock personnel in 2021 that, at the time, race control had been put under pressure to get the show under way in some form.
Two-time world champion Fernando Alonso agrees that visibility is the "biggest factor" to consider and acknowledged the risk of cancelling a meaningful session is "higher than a normal weekend" because it is a sprint event.
Qualifying is scheduled for Friday afternoon with a sprint race on Saturday (after another qualifying session in the morning) then the grand prix on Sunday.
"Our safety has been a priority for the FIA in the last few years," said Alonso.
"This was maybe even some frustration for people in the grandstands, for people at home watching TV obviously not understanding if the circuit hasn't been very wet or it's not standing water, why the race cannot start.
"So, it's understandable. We have the same frustration in the car because we feel the grip is OK and if we are alone on track we will enjoy driving under those conditions.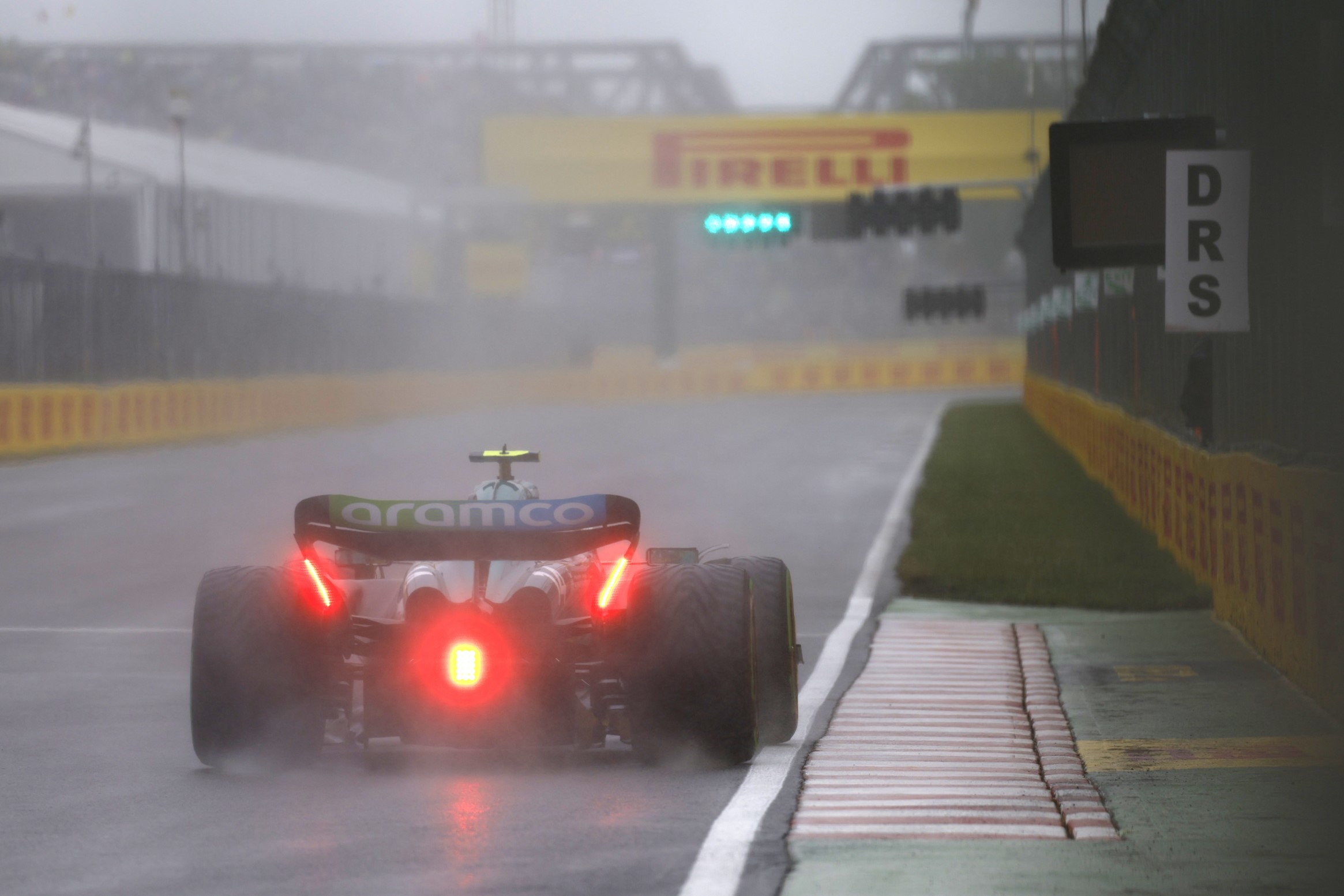 "But as soon as you are out of pole position or P2, you cannot see anything so you're driving completely blind and that can lead into very dangerous situations.
"So, that's something that we want to avoid."
Ferrari drivers Charles Leclerc and Carlos Sainz believe it is important that all parties including drivers realise that no race is better than a needlessly dangerous one.
"We've learned our lessons recently, and I think we need to not fall too much into the pressure of having to run just because we need to put on a show and just because it's the right thing for the sport, if the conditions are not safe enough," said Sainz.
Leclerc, who took an emotional win at Spa in 2019 a day after Hubert's crash, outlined several factors that make Spa so dangerous in certain conditions.
He wants further changes to the run-off area at Eau Rouge to help further with cars hitting the barrier and rebounding into the track, and said people need to understand how bad visibility is in the rain for single-seater drivers.
"We are not exaggerating when we say we don't see anything," said Leclerc.
"Now, we have quite a bit of downforce, there's quite a lot of spray. And then this causes quite a lot of incidents, just because we cannot react to what is in front."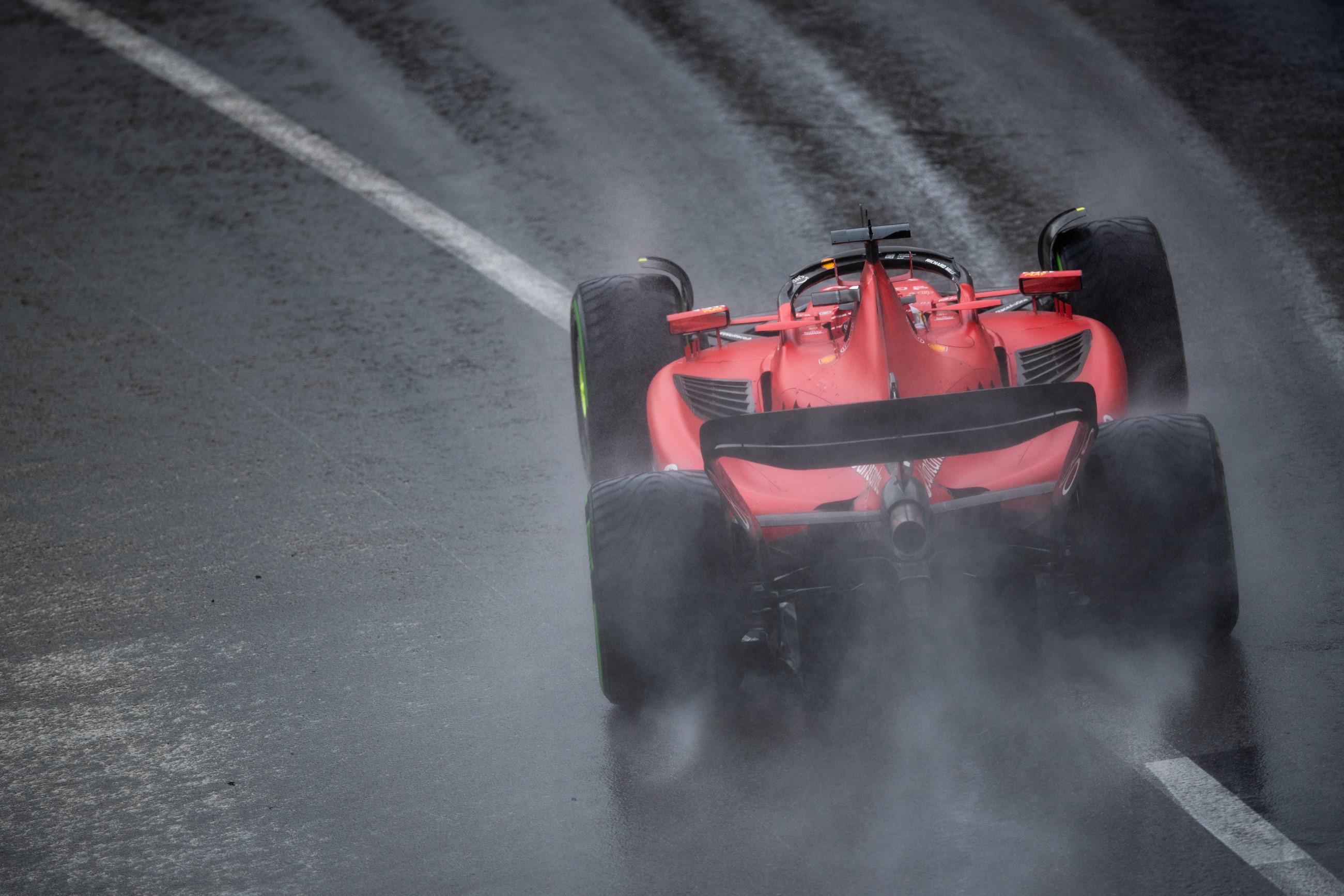 The final factor, Leclerc said, is "when is it safe to start a race", a topic he said the FIA needed to "look closely" at.
"Especially on a weekend like this, where it seems we will have quite a lot of rain throughout the whole weekend, to not feel the pressure of starting a race just because we didn't have any running," Leclerc said.
"We could be in that situation this weekend. But at the end, obvious to say, but safety comes first.
"And this needs to be the priority and people, and first of all us drivers, we shouldn't complain if we don't have any laps because it is not safe to do so, with everything that has happened."