Mercedes Formula 1 driver George Russell admits he "fears a little bit" for junior categories below F1 racing with grids that he perceives as too numerous.
Russell is a director of F1's driver union, the Grand Prix Drivers' Association – and is currently the sole GPDA chief actively on the F1 grid following last year's retirement of Sebastian Vettel.
As part of his GPDA role, Russell faced extensive questions on the Thursday coming into the Belgian Grand Prix weekend over the safety and suitability of the Spa-Francorchamps circuit as a continued F1 venue – following the recent tragic passing of Formula Regional racer Dilano van 't Hoff in a crash there that prompted calls, including those from Russell's F1 peer Lance Stroll, for immediate alterations to be made to Spa.
Van' t Hoff fatal accident took place amid low visibility due to spray kicked up off the wet track, and F1 drivers, including Russell, have largely zeroed in on this as the biggest point of concern.
But speaking about this has also led to Russell acknowledging that he was not comfortable with the current size of the FIA Formula 3 entry list, and not just for racing in the wet.
"I fear a little bit for the junior categories now," the GPDA director said.
"I truly think F3 should not be allowed 30 cars on track at one time at any point, even in dry conditions. I think it's a matter of time before we have a big accident there, too."
Both Formula 2 and F3 are supporting F1 at Spa, with the F3 entry list boasting exactly 30 cars. That hardly makes it an outlier on the junior single-seater scene, with grids over 30 a common occurrence both in Formula Regional European Championship and some of the more popular Formula 4 competitions.
Drivers not asking for Spa changes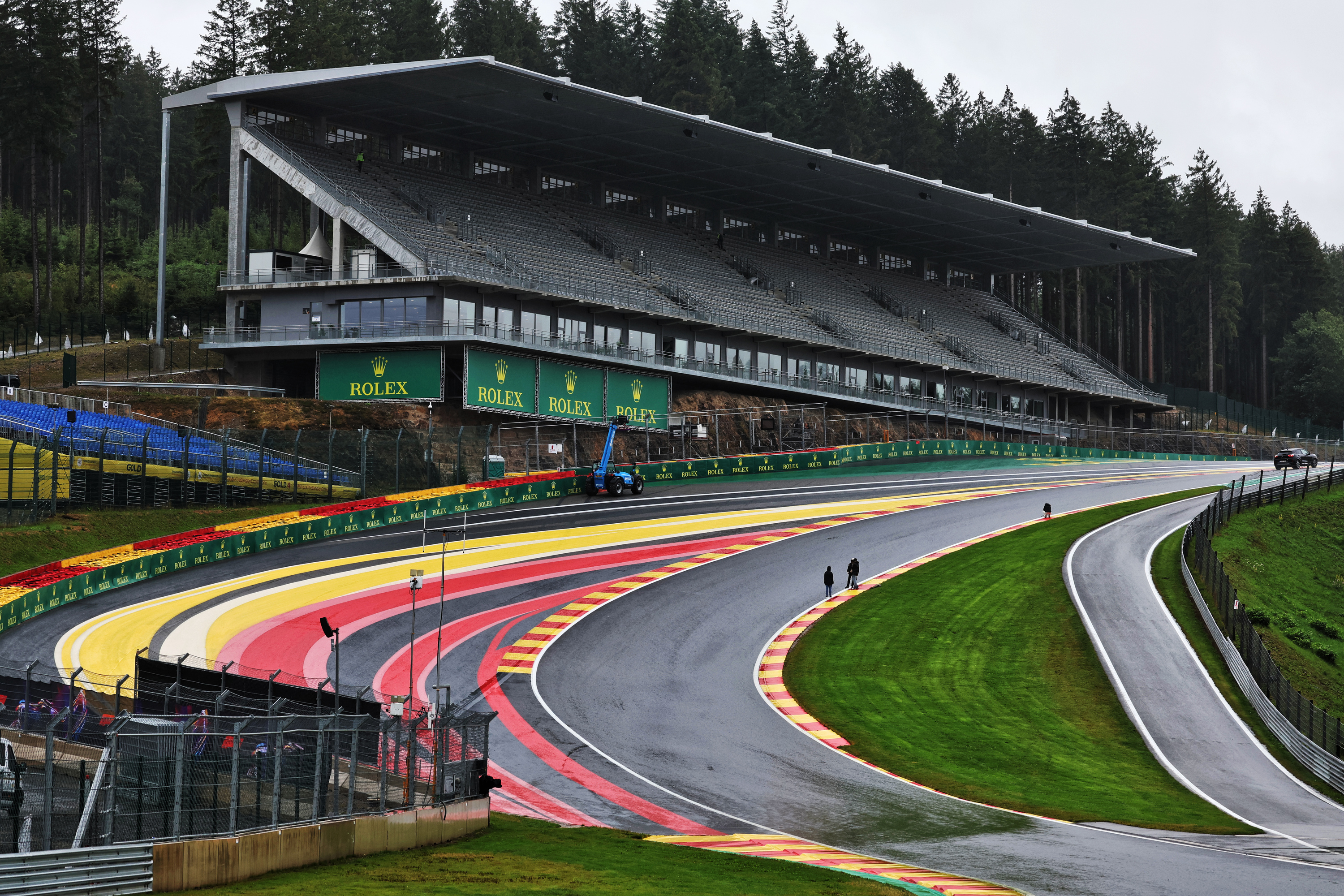 Despite Stroll's initial insistence that the Raidillion/Eau Rouge complex and the entry onto the Kemmel straight needed swift changes, following fatal incidents in that section of the track not just for van 't Hoff but for F2 driver Anthoine Hubert back in 2019, Russell believes drivers have now reached a consensus opinion that they don't want to see the layout altered in that part.
"At the moment it's sort of constant comms with the FIA following the tragic passing of Dilano.
"The two questions are is Spa safe enough and then it's the question of the conditions. The fact is motorsport will always be dangerous when you're travelling at these speeds. If you were to put a ranking of risk of all of the circuits, for sure Spa is one of the riskier circuits, along with Jeddah, along with Monaco, for example. Suzuka to a degree.
"I personally think Spa is safe enough. We just need to find a solution for visibility.
"We've spoken about [changes to Eau Rouge] and I think between everybody we've concluded that we don't think it needs-
"They've made a lot of progress with the run off, that's probably the most important thing.
"Spa is just a number of factors coming together. I think if it was perfectly dry every single weekend, of course you can have a freak incident here or there, but nine times out of 10 it is an extremely exciting race weekend and a really great circuit to drive on.
"But when you've got the mixed conditions, the rain, the fog, the mist, that's when this circuit becomes a real
challenge. And I feel for all the people in the stands as well getting a real soaking, year after year.
"I wouldn't want to lose this circuit from the calendar, but we need to make some progress [on visibility] somehow somewhere."