Formula 1 drivers have expressed mixed feelings about the Jeddah Corniche Circuit after an incident-strewn Saudi Arabian Grand Prix qualifying session.
Nicholas Latifi lost control of the rear of his Williams at Turn 13 and slammed into the barriers just seven minutes into qualifying, which caused the first of two red-flag periods.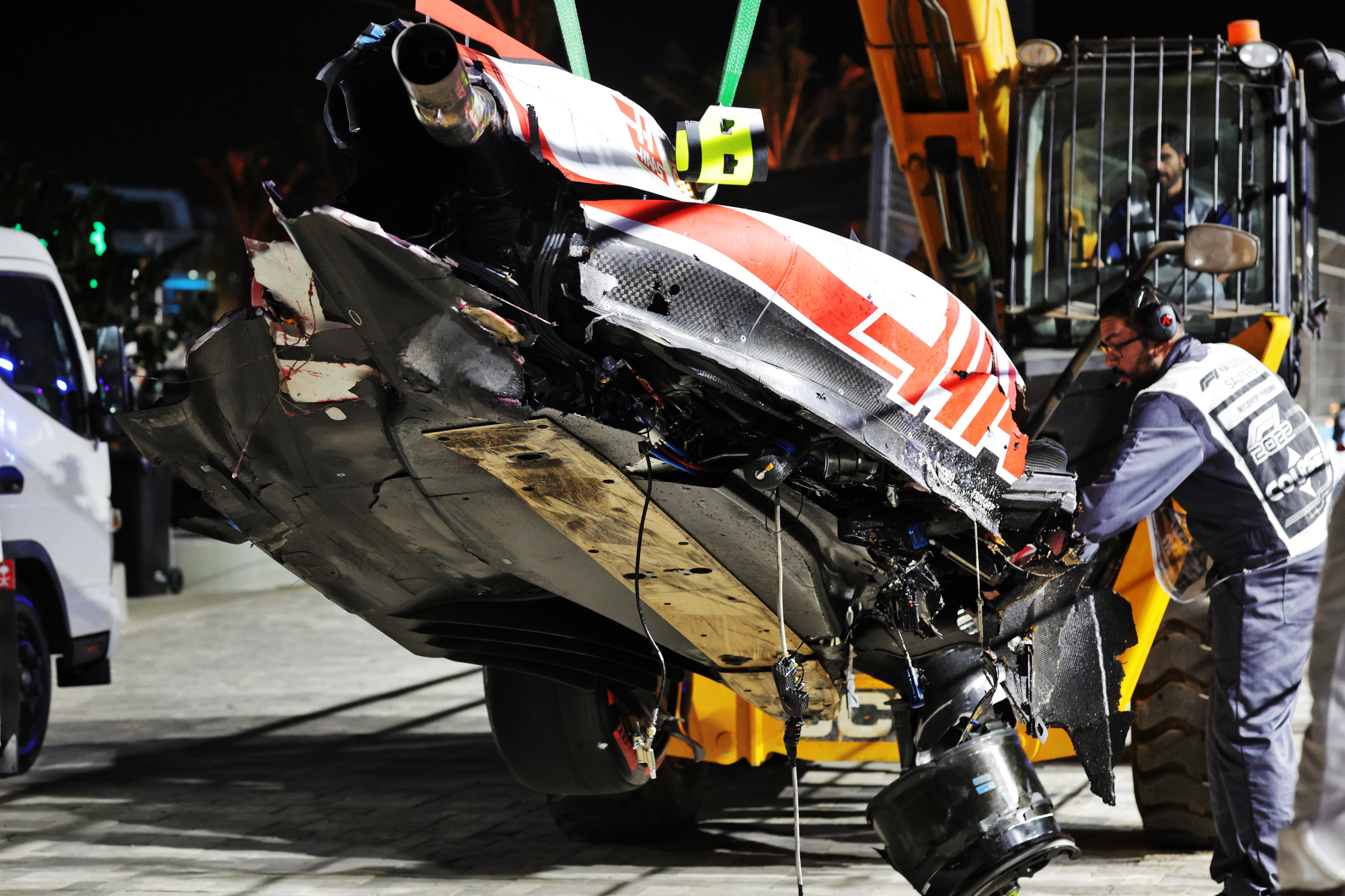 In Q2, Mick Schumacher shunted his Haas nose-first into the barriers on the exit of Turn 10 and had to be flown to hospital after the crash, while his Haas car broke in two – as is designed by the regulations – when it was recovered by the crane.
Schumacher's VF-22 will not take part in Sunday's race regardless of the German's condition due to the damage sustained and the lengthy repair job ahead.
First-time F1 poleman Sergio Perez – who labelled the high-speed Jeddah venue "dangerous without reason" on its debut weekend last December – was asked whether he thought further safety improvements were needed.
"I think it's definitely the most dangerous place in the calendar, that's no secret about it," the Red Bull driver said after qualifying.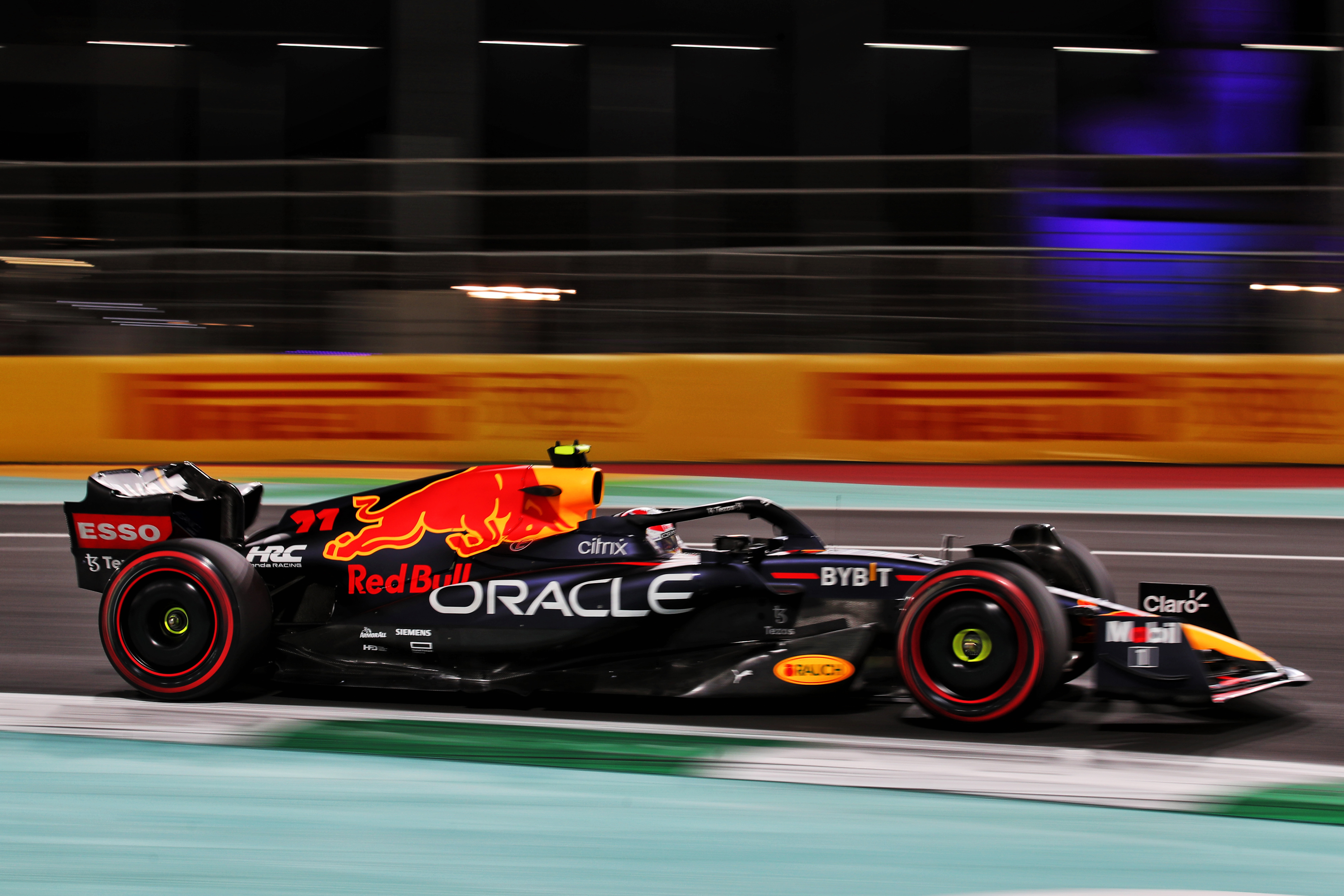 "It really demands a lot from the drivers, from the cars, from the teams. If you get it wrong, it can be a huge accident.
"I don't know if there's something we can do into Turn 22/23 because it's a really high-speed section.
"It's more [dangerous] in the race, but I think it's the same, after qualifying the last thing I want to think about is the track."
He called the minor changes that were made to the track prior to this weekend "good effort in a couple of months".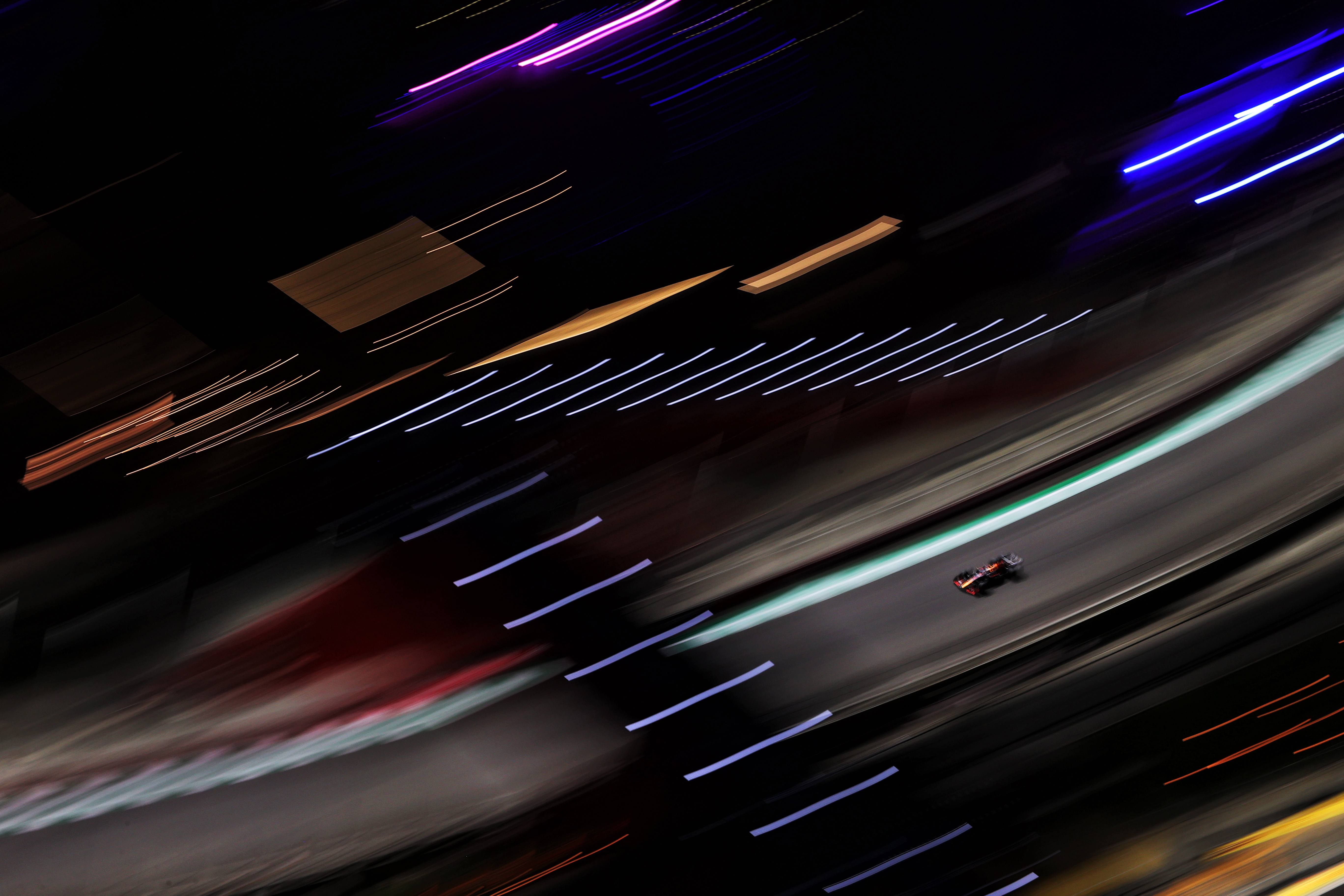 His Red Bull team-mate Max Verstappen was critical of the design of the track, its bending straights in particular.
"Last year for me I was quite happy with how we went through the weekend in terms of crashes because in some places, like with Mick and you go flat out into the wall there, it is extremely painful and very dangerous," he said.
"Also, the straights are not entirely straights because they are all a bit blind.
"I don't understand why you need to design [it like that] if it's going to be flat out anyway, just design it straight. It's just safer for everyone."
The Ferrari duo that Perez beat to pole position were both divided between enjoying the challenge of the track and wanting it to be safer.
"I'm in two minds; in one way, I love the adrenaline rush that a qualifying lap gives you around here," Carlos Sainz explained.
"But also here if you crash, it also hurts a bit more than in other places in the calendar because the walls are closer and the speed is higher.
"As drivers, we're very confident here, because we know the safety of the cockpit is very high and when you see incidents like Mick's, gives us a bit of tranquillity that at those speeds the car is protected because the FIA has done a great job in giving us very safe cockpits.
"But at the same time, is it really worth it having that huge accident when you could maybe hopefully push the walls a bit further out and it would give us a bit more space to slow down the car if we lose it?
"It's a discussion that we need to have because it's probably a bit on the limit."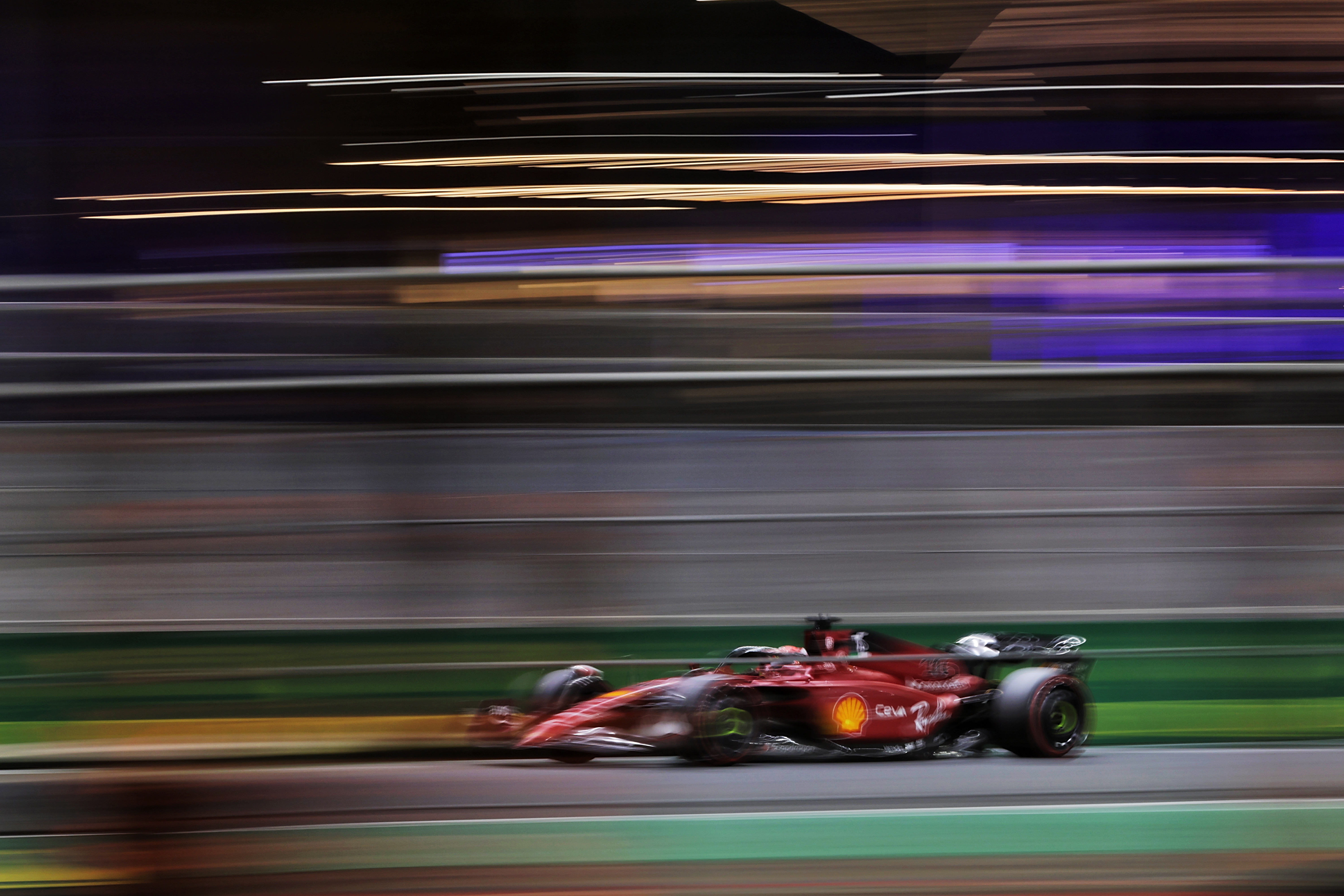 Leclerc said the challenge of the circuit was "one of the reasons why I like this track" but said he believes safety improvements can be made.
"I can't hide the excitement I have driving on this track, especially over one lap, it feels amazing," he added. "But safety comes first and maybe we can do something more there."
Schumacher's Haas team-mate Kevin Magnussen said he "wouldn't change a thing" about the circuit and called it "one of the best tracks I've ever driven".
Although he did caveat that with "I'm not the right person to ask" and admitted it's "terrible to see" crashes like Schumacher's.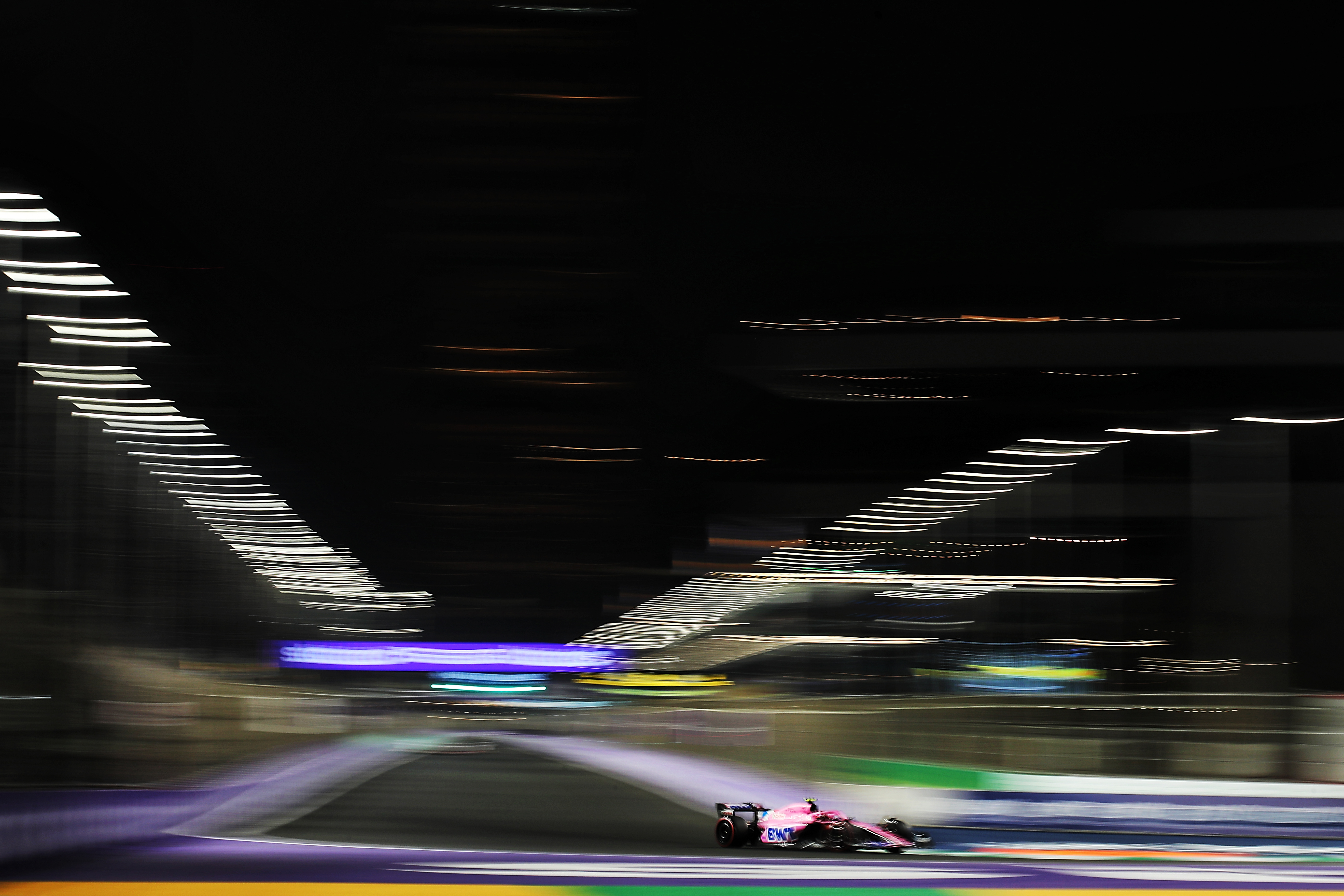 Alpine's Esteban Ocon admitted he almost repeated Schumacher's off in the dying moments of Q3: "I think one more degree [out of shape] and I would have been gone, exactly the same thing that happened to Mick."
"There's not much runoff," he continued. "We know it's a risk and reward track. You need to push in qualifying.
"If we can always improve the wall in high-speed corners, it will be a benefit. But again, it's a high-speed circuit. So, I don't know what's possible to do, but yes if that's doable we are going to discuss it and we are going to build better walls in the future."