Pierre Gasly has been assessed a double grid penalty for the Spanish Grand Prix for two separate instances of impeding a Formula 1 rival in qualifying.
However, the stewards have presented different assessments of the two incidents – pinning the blame on Gasly himself in one of them and on Gasly's Alpine team in the other.
The Frenchman had placed fourth in qualifying, but it was known since the first segment that whatever grid position he'd secure was likely in jeopardy.
Gasly had baulked Ferrari's Carlos Sainz through Turn 13 in Q1, which was swiftly placed under investigation. He had let the other Ferrari of Charles Leclerc through moments before.
A second investigation was then added for Gasly getting in Max Verstappen's way in Q2 at Turn 4.
Of the Sainz incident, the stewards wrote: "The driver of car 10 [Gasly] stated he was aware that the second Ferrari (car 55) was behind but felt he could do nothing to avoid impeding because of the high speed delta and closeness of car 55 [Sainz] to car 16 [Leclerc].
"However, it is the view of the stewards that he [Gasly] could have moved further to the right at the exit of Turn 13."
In the Verstappen case, meanwhile, the stewards wrote that Alpine simply "failed to give appropriate warning to the driver of car 10, having told him that cars behind were on a slow lap".
"All I can say is I've tried my best with the information I was given at the time," Gasly had told media after the session, before the two hearings with the stewards. "Whatever happened wasn't intentional obviously."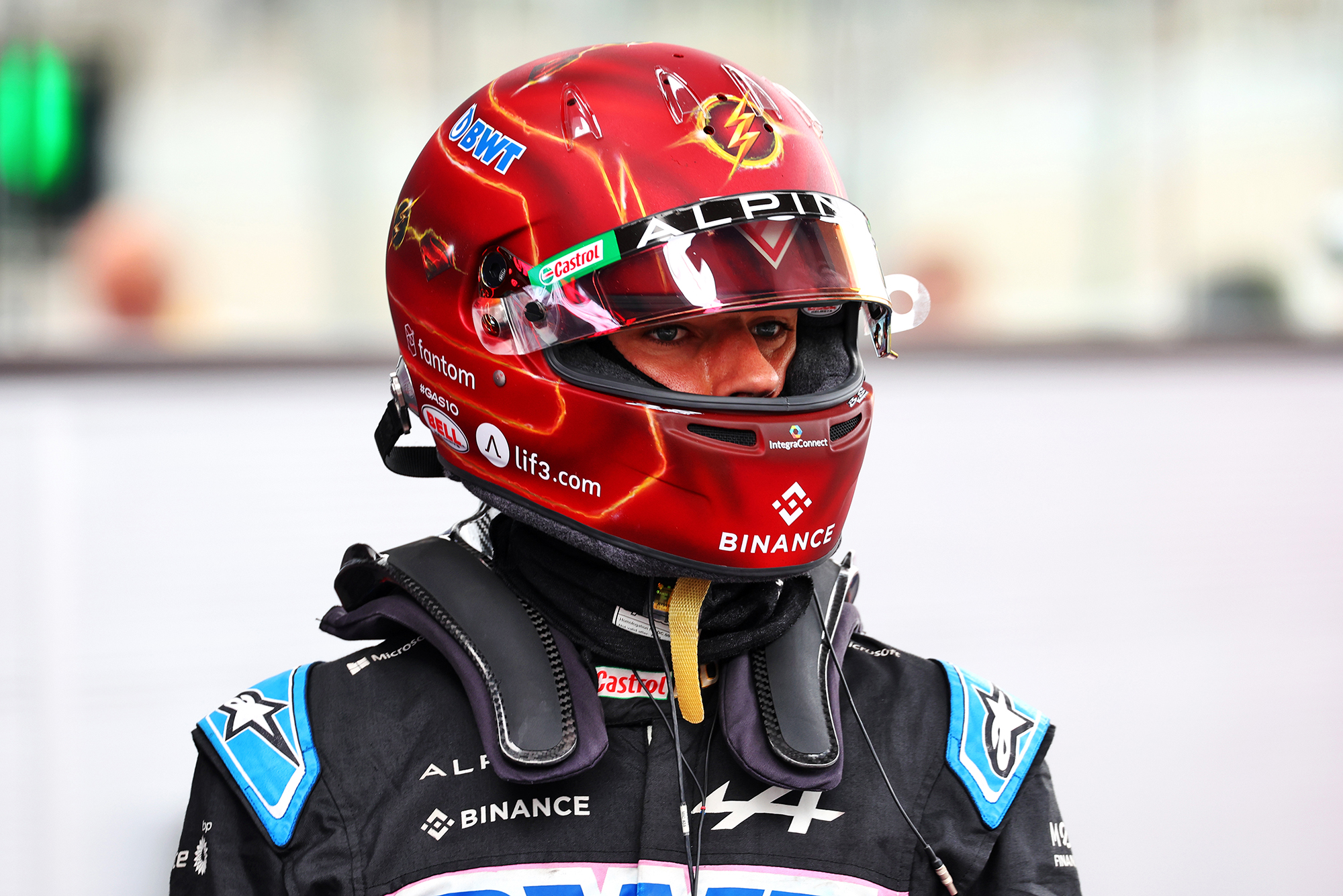 The double penalty promotes Lewis Hamilton to the second row of the grid, as well as moving each of Lance Stroll, Gasly's team-mate Esteban Ocon, Nico Hulkenberg, Fernando Alonso and Oscar Piastri up a place.
No penalty points were assessed to Gasly, who remains on eight for the 12-month period and therefore retains a margin to the 12-point mark that triggers a race ban.