Mick Schumacher has secured a second season in Formula 1, an achievement always on the cards given his pedigree, profile, Ferrari patronage and impressive driving and attitude in 2021.
But is staying at Haas alongside Nikita Mazepin going to be good for Schumacher's F1 career?
Here's what our writers reckon:
Staying at Haas and alongside Mazepin means he'll still be hard to judge
Mark Hughes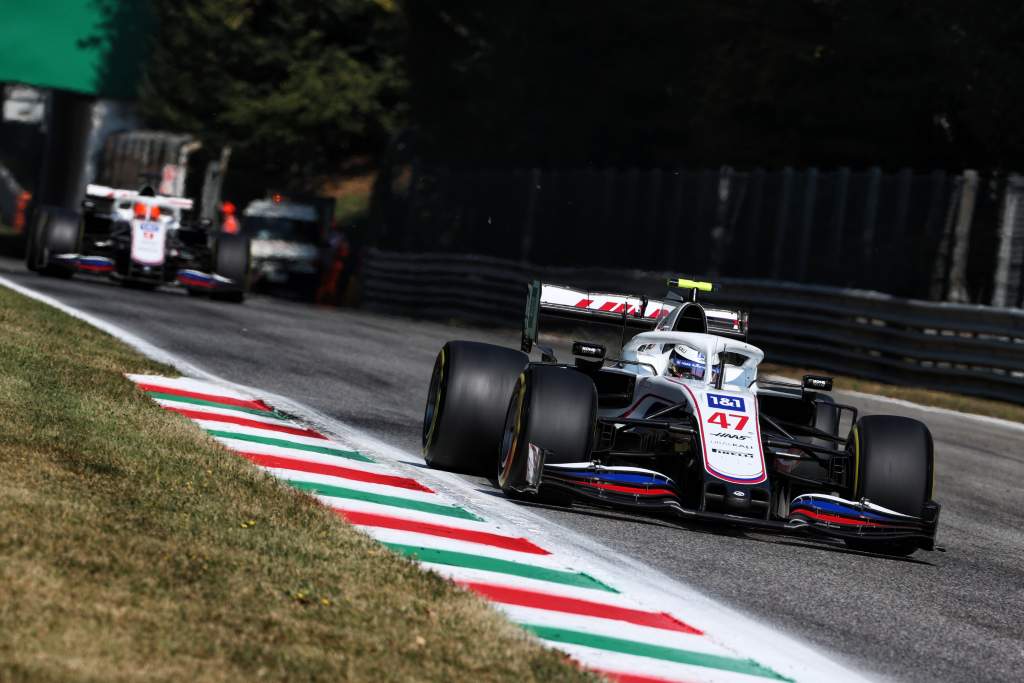 Mick Schumacher has put together a highly promising rookie campaign in a totally outclassed car, and done all that could reasonably have been asked of him in that his performance has dominated that of his team-mate.
But for him to be objectively measured beyond that – as would be expected in the sophomore year – he needs to be a) in a faster car and b) against more of a known quantity of team-mate.
Getting out of Haas would likely have provided both those things, but given that he's staying his standing and reckoning within the onlooking world will depend entirely on Haas coming up with a car which can at least compete, which if driven well can have a fair chance of getting out of Q1 on merit.
If not, then in the general perception he's in danger of treading water.
But from within his own perspective all he has to do is keep performing to a standard which satisfies Ferrari and convinces it to continue backing him.
His relationship with his team-mate is in reality a career irrelevance. It would probably have been more convenient all-round if a place had been found for Schumacher at Alfa Romeo but Ferrari cannot command that.
The solution to such problems is always performance. The question is whether that can be achieved by team and Schumacher together or whether Schumacher has to obviously transcend a poor car.
He has to limit the Mazepin distractions
Scott Mitchell
Before the season – and even in the early races – lots of the Haas/Schumacher talk was about learning as much as possible to prepare for 2022.
As the season progressed, and life alongside Mazepin became more difficult, it was clear that Schumacher wasn't 100% settled for next year as well.
It is unlikely to be coincidence that as the pair clashed on-track (and disagreed off it), the effort from Schumacher's camp to get him in at Alfa Romeo intensified.
It was not a 'get him out at all costs' push but it was clearly considered a preference. Either that hasn't worked or they've decided Haas genuinely is the best place to be – regardless of the reason, Schumacher faces another year alongside a team-mate he's had a tense relationship with.
Another year with Mazepin with the same dynamic as the last few events is going to be complicated so it makes sense that Schumacher's side explored the limited opportunities they had to try to avoid that.
Now the only way to avoid it is to bury the hatchet and work together. For Schumacher's sake it's about making any animosity as small a distraction or detriment as possible.
Don't underestimate Haas
Edd Straw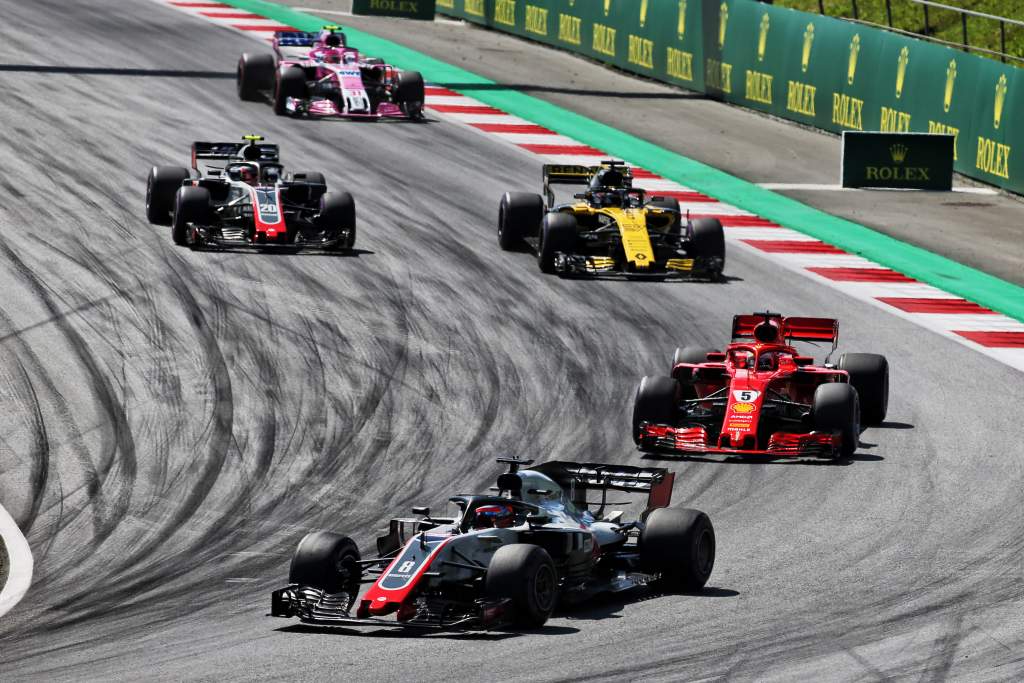 Haas being at the back in Formula 1 has been a fact of life for several years now, but there's no reason why it can't provide Schumacher, and Mazepin for that matter, with a more competitive car last year.
After all, you only have to look back to 2018 for a time when it had the fourth-fastest car on average and finished fifth in the championship.
Since then, Haas has bolstered its technical strength under technical director Simone Resta, who joined the team for 2021, with a permanent hub set-up at Ferrari's Maranello base.
With all-new cars for next year, it also has the benefit of receiving a large percentage of the car from Ferrari thanks to its technical partnership, meaning it can concentrate on what might be termed the key performance area: aerodynamics.
That's all well and good on paper, but you could argue its struggles in recent years show a fundamental weakness? Perhaps, but the reality is that Haas only really had one self-inflicted poor year. That was in 2019, when it struggled to adapt to the simplified front wings and had an aero stall problem in slow and medium speed corners that was particularly problematic under braking and in the turn-in phase. This was the reason for its much-publicised tyre struggles as it overworked the rears as a result.
But that problem was solved for 2020. The trouble was, the COVID-19 pandemic intervened and with financial question marks, not to mention owner Gene Haas's doubts about F1's viability prior to the signing of the new commercial agreements and the imposition of a more stringent cost cap than originally planned, development was ceased.
It had a solid base car, but it wasn't developed with parts that were designed and signed off early in the year never manufactured.
That year of treading water was followed by another, with the bare minimum of changes made to comply with the tweaked aerodynamic regulations. Once again, there's been no serious development with the maximum resources thrown at the 2022 car.
It might sound defeatist, but given the scope for changes in 2021, that's effectively sacrificing a potential small gain this year for a massive one next year that has knock-on effects for the seasons that follow.
None of this is any guarantee Haas won't be at the back next year. But it's a team that has proved its worth in the past and there's every chance it will be able to provide a capable midfield car next season.
It could therefore be a decent place to be, especially if Ferrari's power unit package takes the hoped-for step.
Joining Bottas at Alfa would've been ideal
Rob Hansford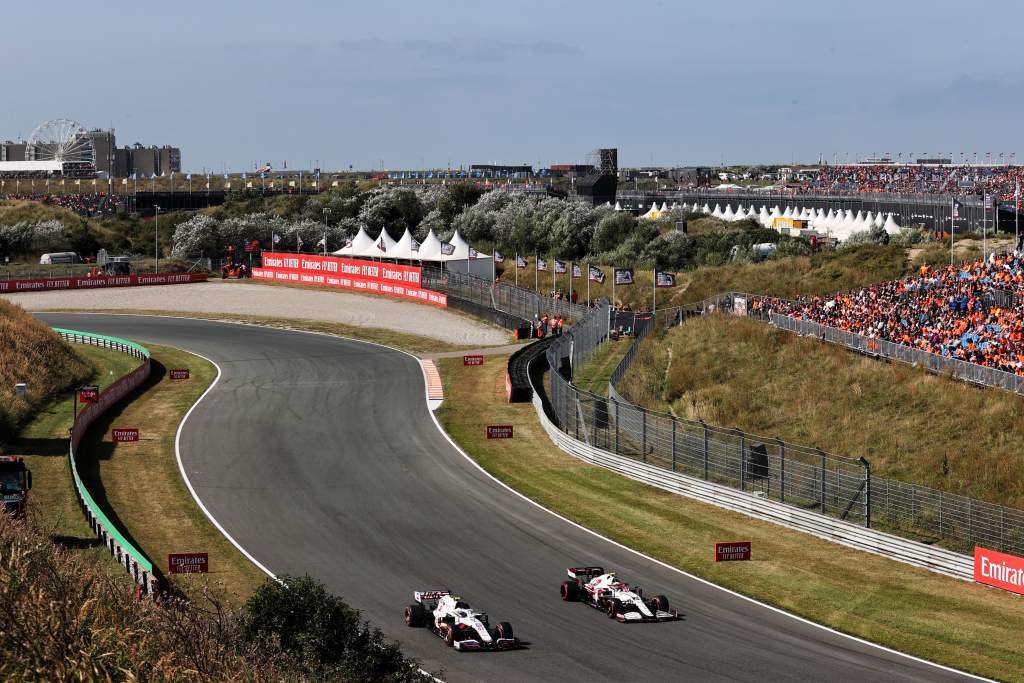 Making a switch to Alfa Romeo may not have necessarily been a step up the ladder for Schumacher, but it could have been the perfect place to prove that he is capable and worthy of a decent seat on the grid.
Valtteri Bottas would be the ideal yardstick for Schumacher to measure his ability and for others to assess where his pace actually is. It's been so hard to accurately assess that this year, with the Haas being so slow and having an inexperienced team-mate in the form of Mazepin.
But Bottas is a known quantity. He might not quite possess the pace of Lewis Hamilton or Max Verstappen over a single lap, but Bottas is still incredibly fast, good enough for any top team, and his single lap performance is still arguably one of the strongest on the grid.
It wouldn't have been an easy challenge for Schumacher going up against such an experienced driver, but in all honesty, if he had switched to Alfa, he wouldn't have been expected to beat Bottas.
If he could at least qualify within a tenth of him on Saturday and be competitive against him in the race on Sunday, it would certainly warrant Schumacher being considered by teams further up towards the sharp end of the grid.
Schumacher still needs to prove himself
Gary Anderson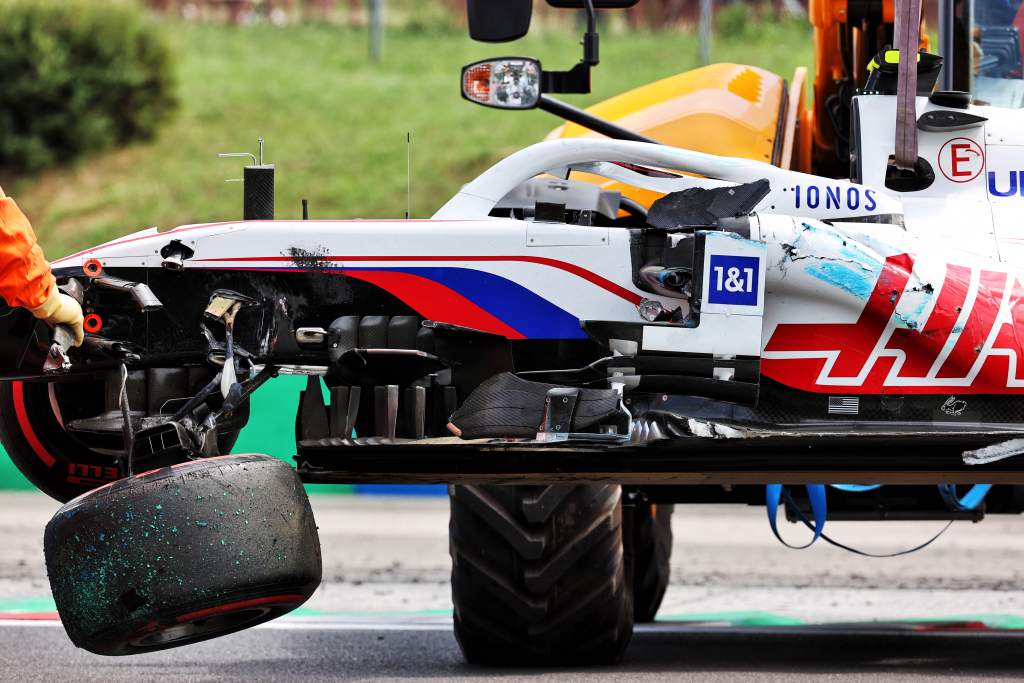 Haas has used 2021 as a rookie driver training season. In my opinion neither Schumacher nor Mazepin has done anything special, but 90% of that is because of the car – which had zero development since early 2020.
But even taking that into account, I would have hoped to get to this point with the drivers making fewer mistakes.
Of course, Schumacher would like to move to a more competitive team but there are few options available and he really needs to put a solid year behind him before he has earned that chance.
Also, staying with what you know is not a bad solution even though the team will need to step in early on if there are too many fireworks between him and Mazepin.
Next season will introduce all-new cars and the Haas relationship with Ferrari seems to be getting stronger. Ferrari has installed a few of its designers in the Haas camp and that can only be for the good.
The Ferrari side of things will be focused on giving Schumacher the best opportunity possible to show his true talent, while the Mazepin side will pay the bills. That should be a win/win for everybody.
I'm pretty sure Haas will be a much stronger team in 2022 than it has been over the last couple of seasons. Will it be in there winning races? No, but hopefully it can fight in the midfield.
He can turn fractious relationship to his advantage
Jack Benyon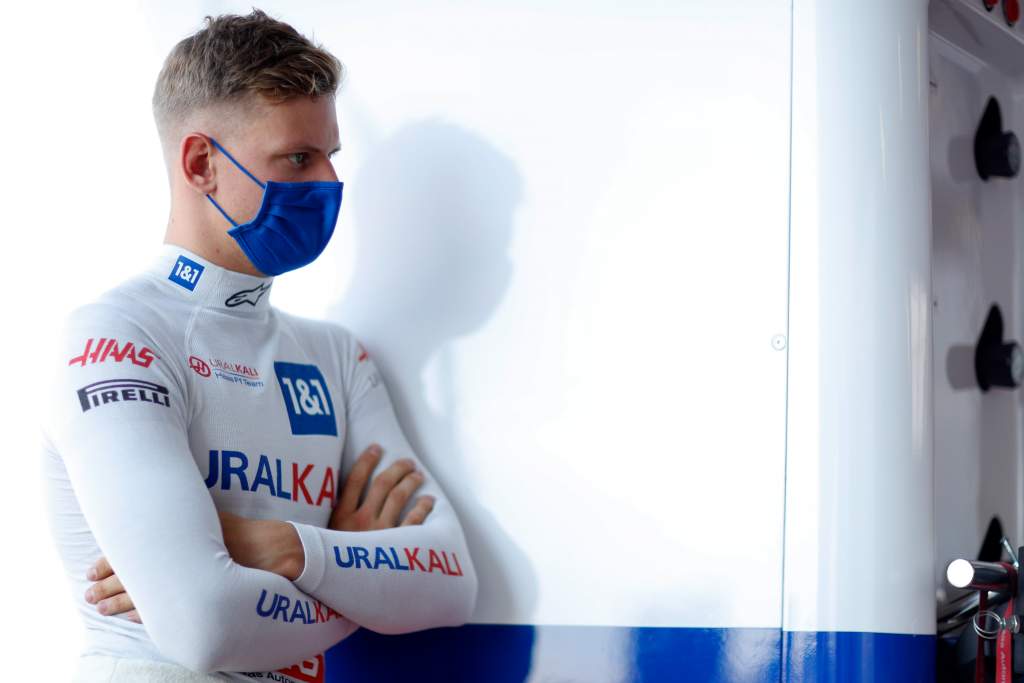 Let's get one thing straight, this isn't the ideal scenario for Schumacher, but perhaps he can turn this into a huge win.
Racing alongside Mazepin this year has likely been one of Schumacher's toughest psychological challenges yet given their relationship, and there's no evidence to suggest that will change next season.
Schumacher hasn't yet proven he's of the ilk of a Hamilton or a Verstappen for example when it comes to raw pace, but other drivers have lacked that too and still beaten those drivers by becoming more rounded, more complete.
What says Mick doesn't use another year with Mazepin to become psychologically bulletproof in battle with a team-mate? That's a trait that has won F1 titles before.
Maybe there's light at the end of this gloomy relationship, or maybe I've been overcome by an unusual bout of optimism…