It was very nostalgic to be there when Mick Schumacher tried out a Jordan 191 at Silverstone in July earlier this year.
Not only was it great to see the car there in pretty much the same condition we'd left it 30 years ago, but there was also the chance to have a chat to Mick and get to know him a little.
He's a good guy and you can tell he's learned a lot in the past from Michael. Having the surname is a big hurdle to overcome and Ralf Schumacher, who drove for us at Jordan in 1997-8, had the same problem – he was good but he was not Michael.
It's inevitable people compare them and you can't miss the similarities between Mick and Michael in the way they look, the way they talk and even their approach.
But Mick has been well-protected from the start of his career – which was necessary because there were so many people who just wanted to ask about his dad – and has progressed well along the learning curve at every level. He's also been able to become his own man rather than only being seen as a 'son of'.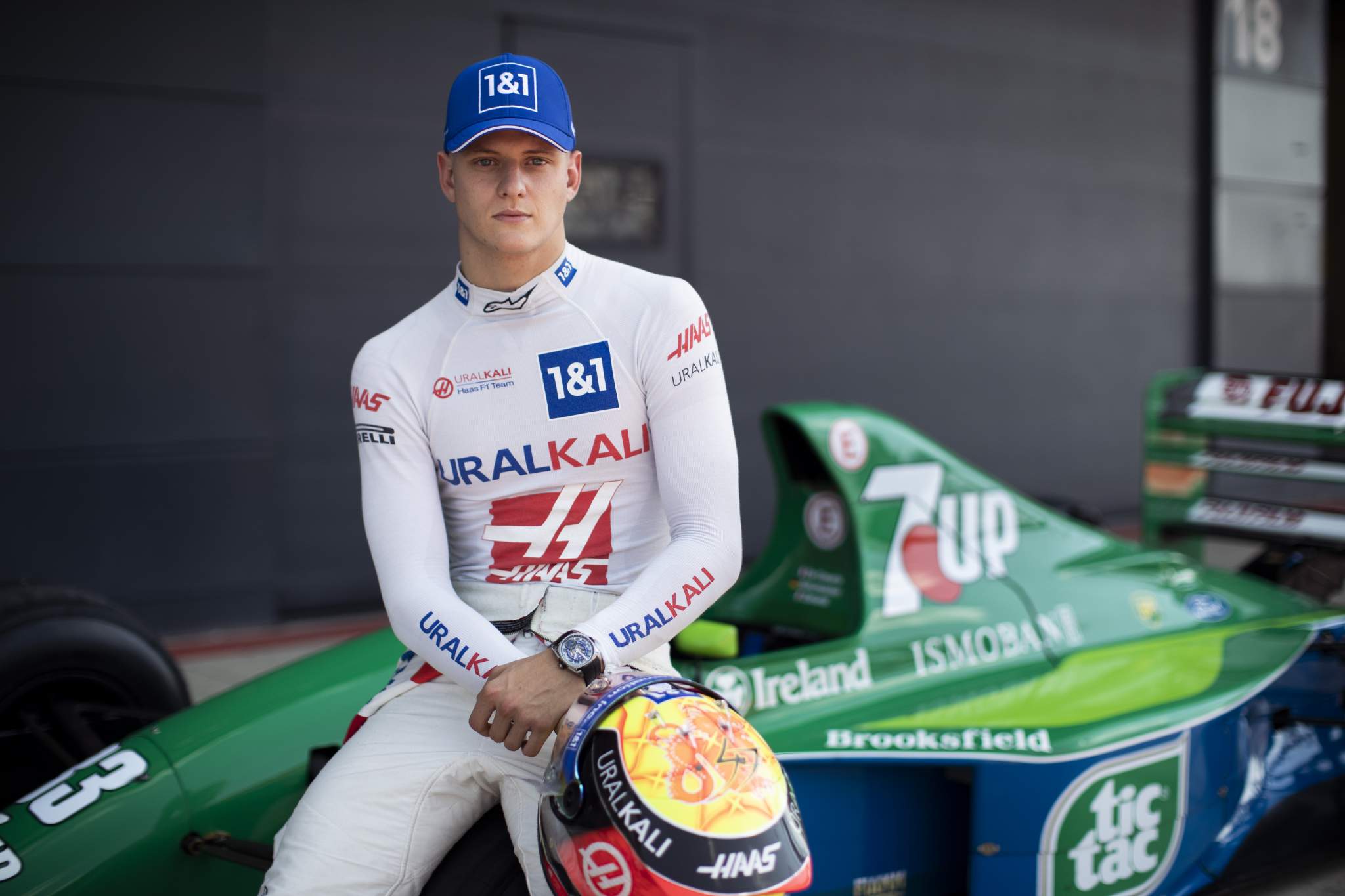 He's done a very competent job this year and the odd incidents and accidents along the way will happen with rookie drivers. I'm sure he'll look back and say 'I wish that hadn't happened' but he is learning.
And he's doing it in a car that's the worst on the grid. Having to be on the limit all the time to get anything out of it, you will suffer the odd incident. It would be easy simply to accept 19th and 20th every weekend if you're a Haas driver but getting those few places up the grid can be priceless.
Seeing him get into the Jordan 191 was a great moment. He has had the chance to drive a few of Michael's cars before and you can see he really enjoys the opportunity.
I have to say, his gear changes were not the fastest I've ever heard in my life. He had never driven a car with an H-pattern gearbox so it was a new experience for him, and he was clearly thinking about it and making sure the shifts were clean and he didn't over-rev engine on downchanges. He did a good job and seemed to enjoy the fact that the Jordan 191 was always a good 'driver's car' in that it was positive.
If you turned right, it went right, if you turned left, it went left and when you hit the brake pedal, it slowed down! Everything fundamentally did its job and you can feel those mechanical connections whereas today everything has secondary effects.
You can do plenty with the electronics on current F1 cars, but when it's all direct, mechanical connections that join up the various systems it does feel much more in the hands of the driver.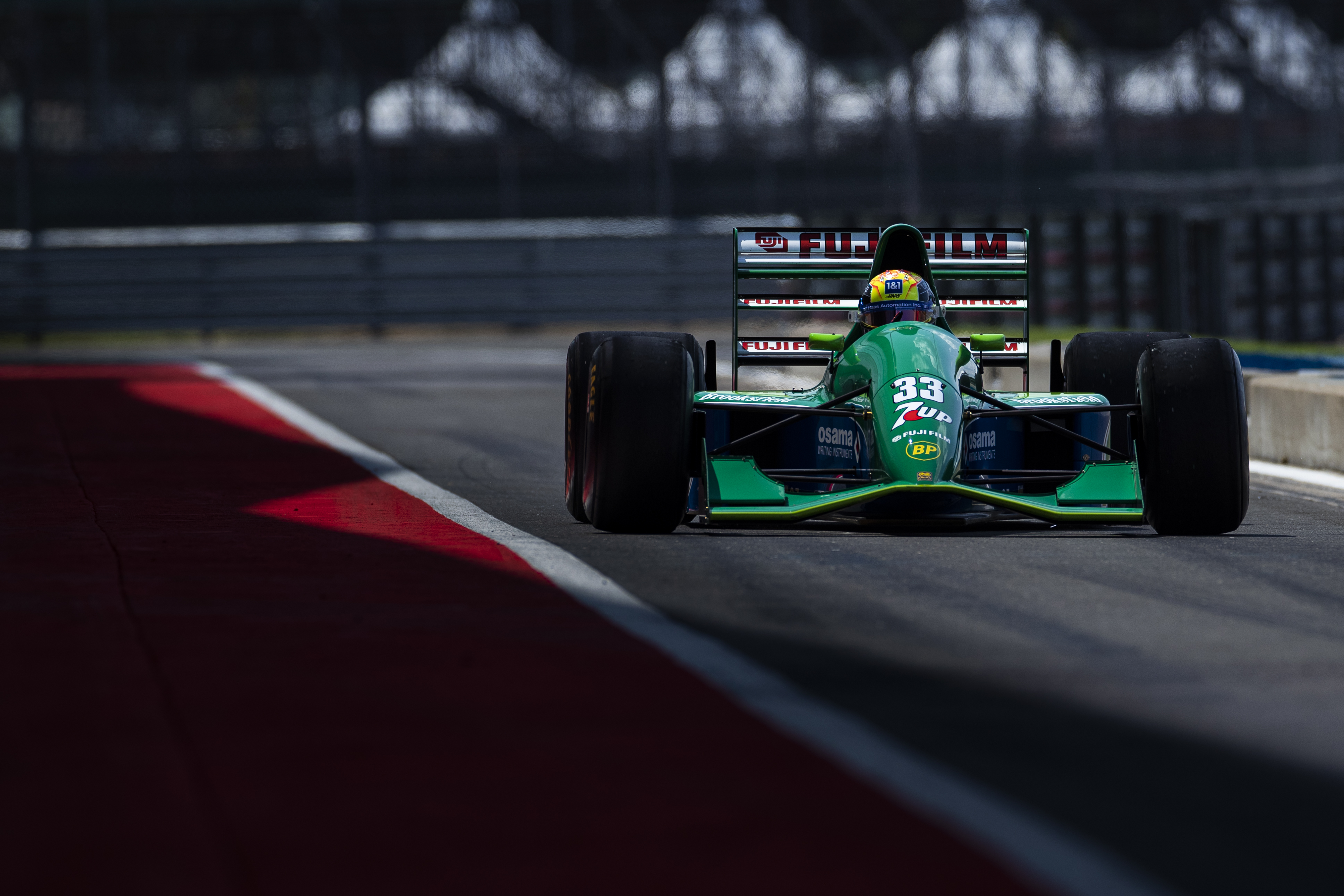 I was just there to have a look, but Mick has reasonably large feet (he did say they were the same as his dad's) and when he was in the car and on the brake pedal, if he turned the wheel the bolt that held the steering column to the steering rack would catch the top of his toe a little bit. I had a look and although he could feel it, it wasn't a big drama and on track it was OK. But we could have changed it if he required it.
Just seeing it on track brought back many memories for me, some good, some bad and some even worse than that! Can you imagine how we all felt when like Michael's clutch burned out in Spa, or when Andrea de Cesaris's engine cried enough when he was running second again in Spa? But just listening to it going around was fantastic.
"This is amazing!" 💚💙

30 years on, @SchumacherMick in the iconic '91 Jordan 😊

More to come this week on @SkySportsF1#HaasF1 pic.twitter.com/gjbqY3URZN

— Haas F1 Team (@HaasF1Team) August 25, 2021
It was very different to when Michael first tested the Jordan on the Silverstone South circuit. This was the start of his F1 career and he was driving what was then a state-of-the-art F1 car and he was determined to make an impression.
He got in the car and wanted to wring its neck so he could find out what it could do before arriving at Spa. Given how well he did that weekend, that approach definitely wasn't wrong even though some were concerned he might be pushing too far. But he simply didn't want to look like a fool at Spa so knew he had to get on with it and it was so impressive to see him giving it plenty of welly from the start.
But in Mick's case, it was the chance to drive a car that his dad drove and get a feel for it. And although the car was actually the one raced by de Cesaris that weekend at Spa, Michael did drive it during free practice.
That means it's also the car that came close to winning the race. Andrea was chasing Ayrton Senna, who had a gearbox problem, and looked like he could pass but then had that engine failure.
This was caused by Cosworth changing the piston specification on the engine but not telling us that it increased the oil consumption. If we had known, we had the capacity to put more oil in the tank.
That problem was also likely to have put Michael out had he not had the clutch problem which was caused by effectively having to do two starts. On the first one he went from seventh to fifth, but he basically had to stop in the traffic jam that inevitably happens at La Source.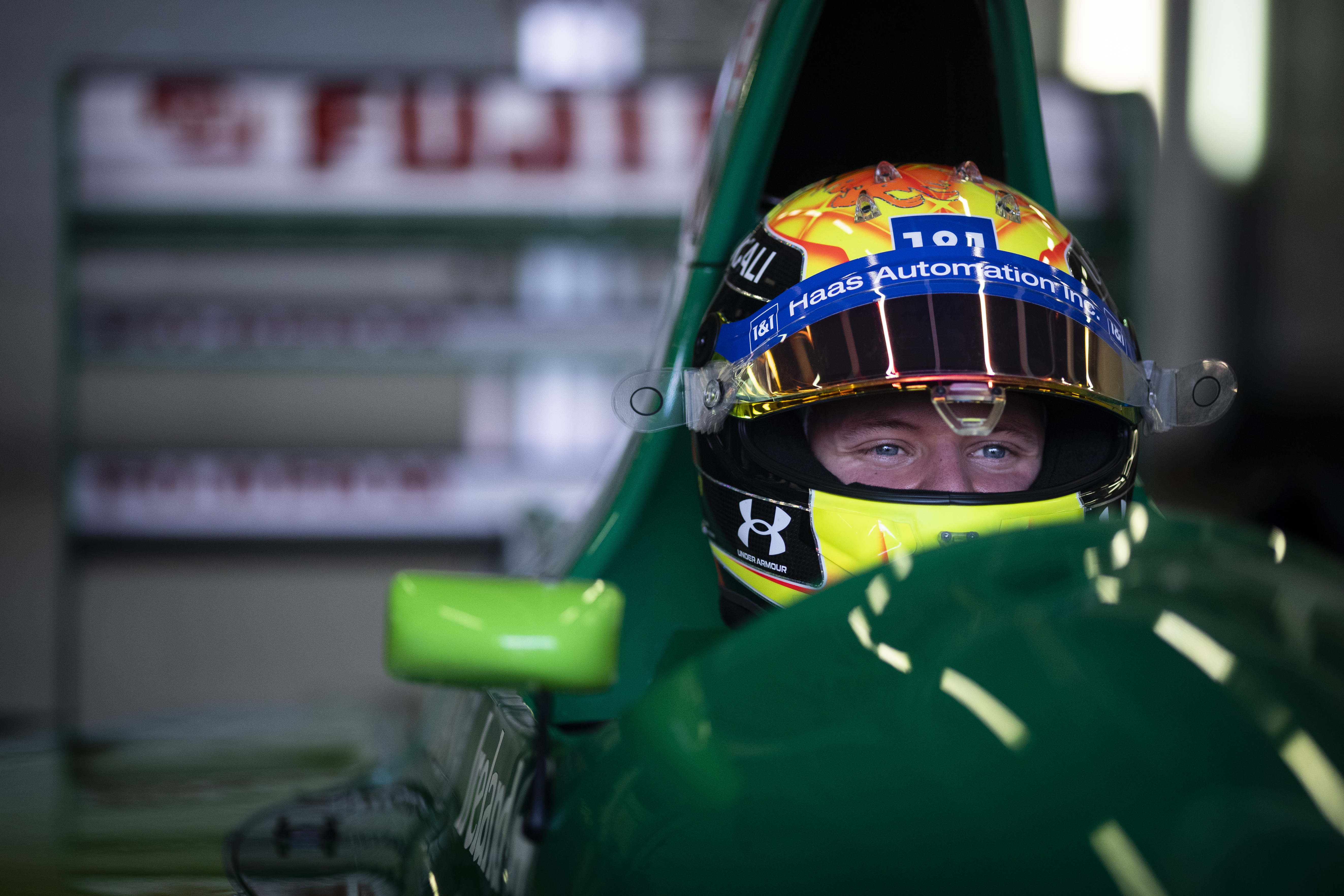 For me, the visit to Silverstone to see the Jordan 191 in action again was a nostalgic event, but for Mick it was a way to experience something of what Michael did thirty years ago. It did appear to mean a lot to him.
And given that Spa weekend is still talked about every time F1 goes to Belgium, even more so given it's 30 years on in 2021, it was a chance for him to sample a bit of history that was around before he was born.