Max Verstappen and Red Bull haven't given their rivals many chances to win a Formula 1 grand prix in 2023 - but was Verstappen's lowly grid position and braking issues in the United States Grand Prix a chance Mercedes and McLaren should have taken?
Here's what our writers think:
Mercedes' lack of confidence cost it
Glenn Freeman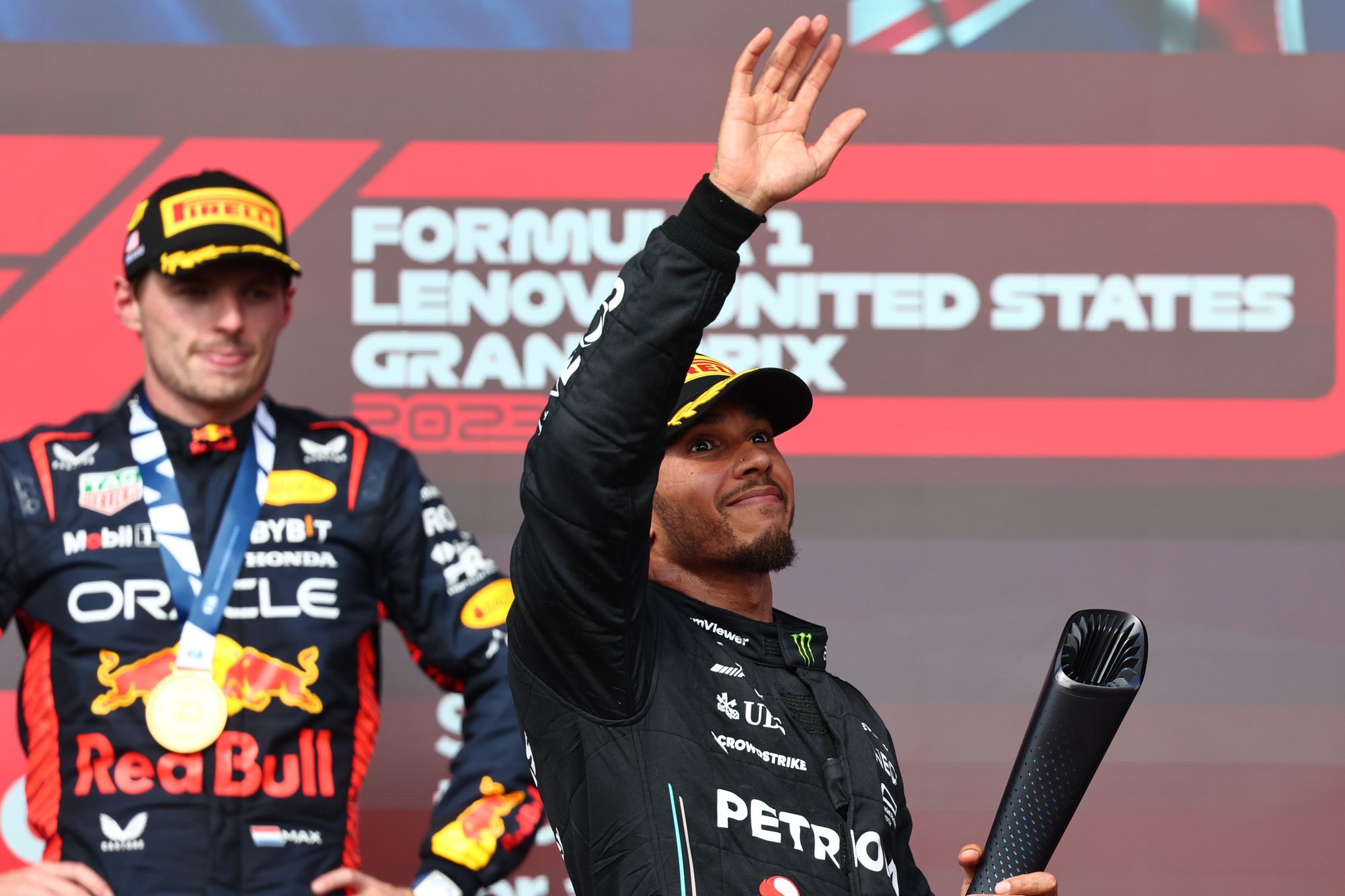 This is what two years of being comfortably beaten can do to a team. Mercedes should have backed itself to take Verstappen and Red Bull on, but so far in this rules era it's become used to having to think outside of the box to try to pull off a result.
You get the impression that Mercedes slightly surprised itself with how good its car was in the race. And it could be that whatever issue Verstappen was managing brought Red Bull into striking distance in a way that Mercedes didn't expect.
But if you attack a race by staying on the front foot with your strategy, you increase your chances of benefitting from any problems suffered by your opposition.
If this weekend's upgrade has made as much of a difference as Hamilton and Toto Wolff seem to think it has, then perhaps over the remaining races of the year Mercedes will have more confidence in itself.
McLaren made it a bit too easy for Verstappen
Scott Mitchell-Malm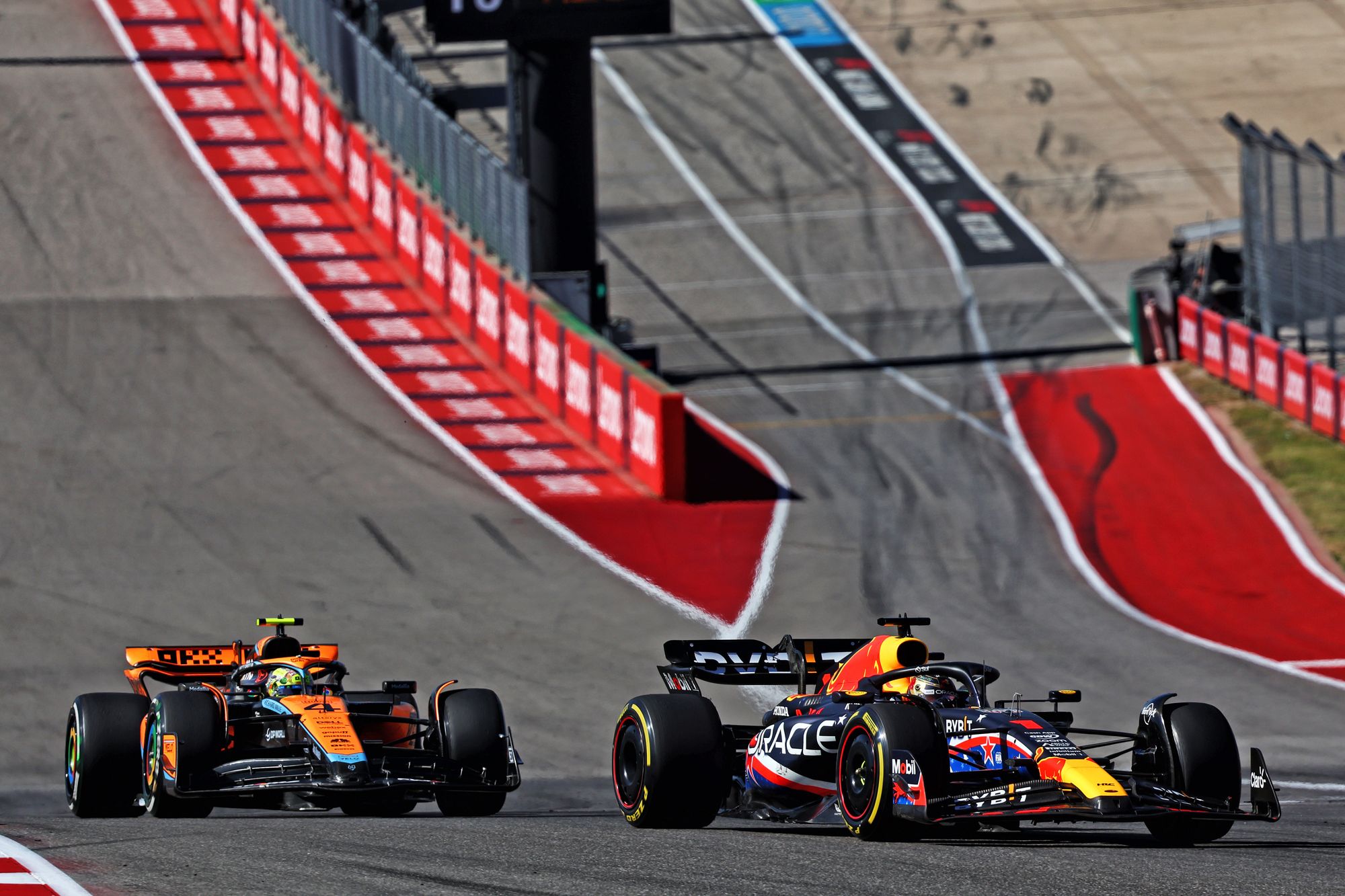 Trying to beat Verstappen with even the second-fastest car is a very tough thing to do. Given the McLaren looked third fastest at Austin, Norris was facing an uphill task. Even though he led early on with several cars in between him and the main Red Bull threat.
But that said, Norris DID lead a good chunk of the race. For a while, he and McLaren had a degree of control. And track position. So they must have believed they had a chance of winning. They were certainly well-placed to try.
The way the race played out, and the strategic choices McLaren made, meant that Norris's crucial track position was somewhat forfeited. While Verstappen did pass Norris on track it was in a sort of crossover phase strategically that made it look like less of a straight fight.
Essentially, it looked briefly like McLaren was letting Norris lose track position but would then get it back while making a one-stop work. As it happened, Norris ended up on a two-stop after all, so on the same strategy as Verstappen but now behind him on the road and with only a modest offset.
Was McLaren trying to win this race or trying to beat Hamilton? I'd assume the former. I'd certainly like to think the former. Even if the writing was on the wall.
But the way it played out seemed to clear the path for Verstappen a bit more easily than it might have - and Hamilton was also able to get ahead too.
It's very easy to say from afar McLaren should have done something different.
Maybe there was only a brief window where that looked possible and the team just had to reverse out of it when it became clear Norris would be a sitting duck - assuming of course the one stop was ever seriously in play.
Mercedes got caught between two strategies
Josh Suttill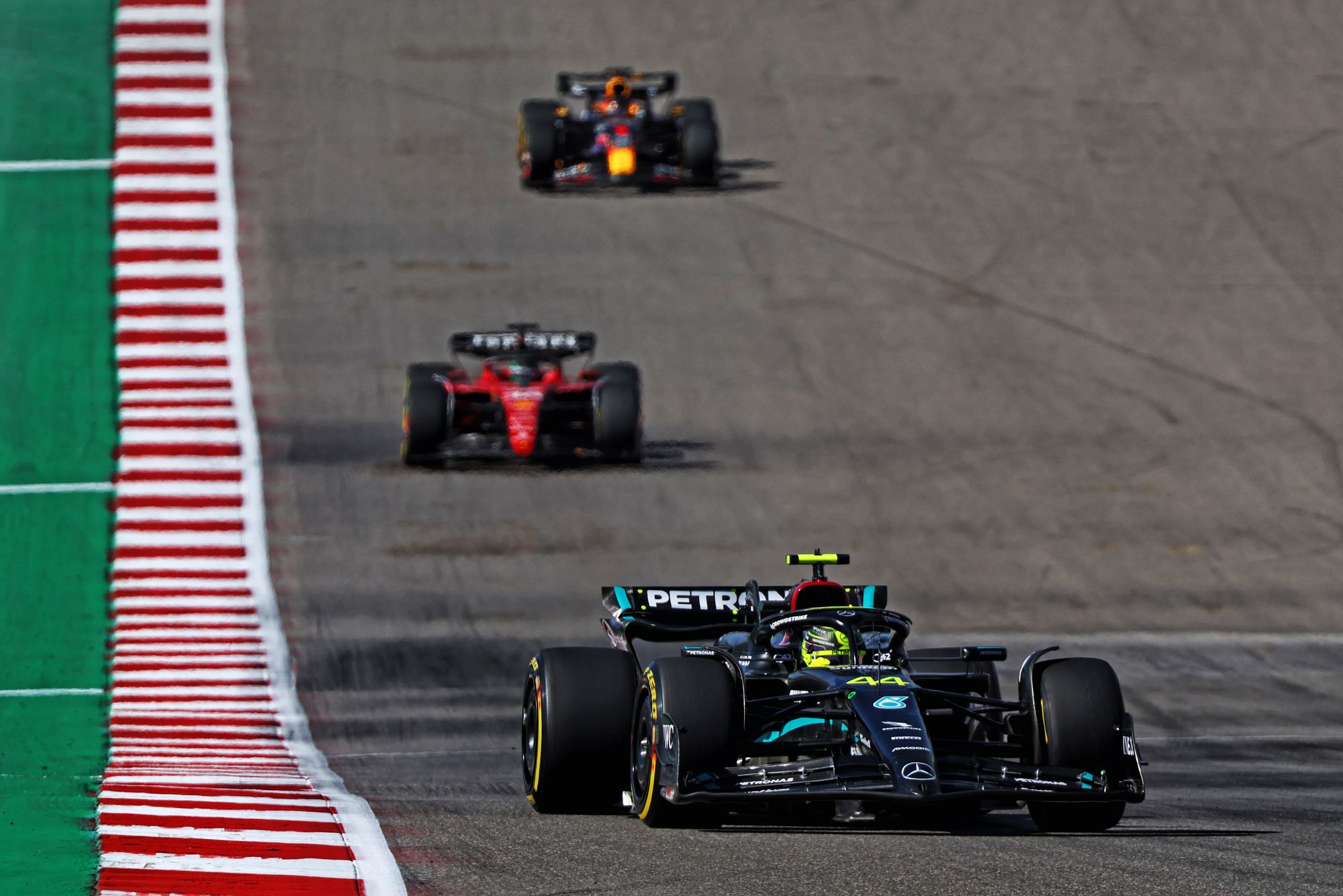 Red Bull's Christian Horner was right when he told Sky Sports F1 that Mercedes found itself in a strategy 'no-man's land'.
It clearly wanted to hang onto the mediums long enough to make a one-stopper work but was then caught out by the extreme drop-off at the end of the stint.
That increased deg came at the worst possible time for Hamilton, who just wasn't quite in a one-stop window but had now given up crucial track position to Verstappen.
Hindsight is a wonderful thing but that drop-off is what you always risk when you push for a one-stopper.
Hamilton had the track position advantage and the strong underlying pace. It felt like Mercedes either needed to bring him in the lap after Verstappen or simply ride out that drop-off phase and stay committed to the one-stop.
Instead it ended up choosing neither and ending up with a painful compromise that left Hamilton with just too much to do.
Red Bull played a strong game
Jack Cozens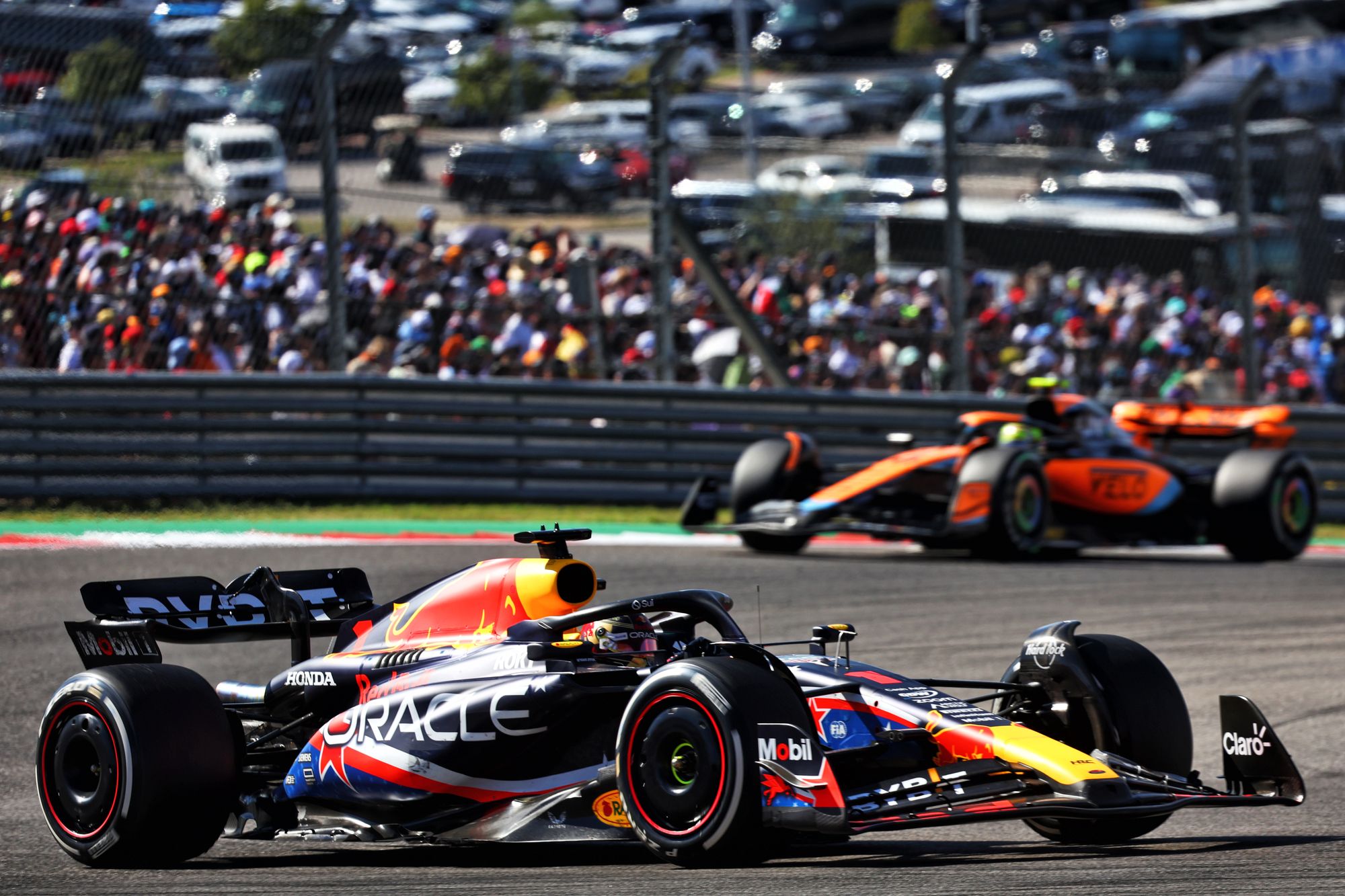 For all the valid talk about strategy missteps from Mercedes and McLaren, let's not forget it's Red Bull that forced the issue in the first instance by pitting Verstappen earliest of the top three.
Or, that while it looked at the time to have locked itself into a less flexible strategy, it also seemed to be first among the frontrunners to recognise that a one-stop just wasn't a feasible winning strategy.
And while Hamilton's pursuit of Norris looked likely to end successfully, chasing down and passing Verstappen for victory is a different type of challenge.
Given Verstappen appeared to be doing the minimum necessary to make it to the finish ahead amid his brake complaints, I'm not convinced he'd have been limited to that pace if push came to shove and Hamilton had made it onto his tail a couple of laps earlier.
Mercedes missing match fitness
Rob Hansford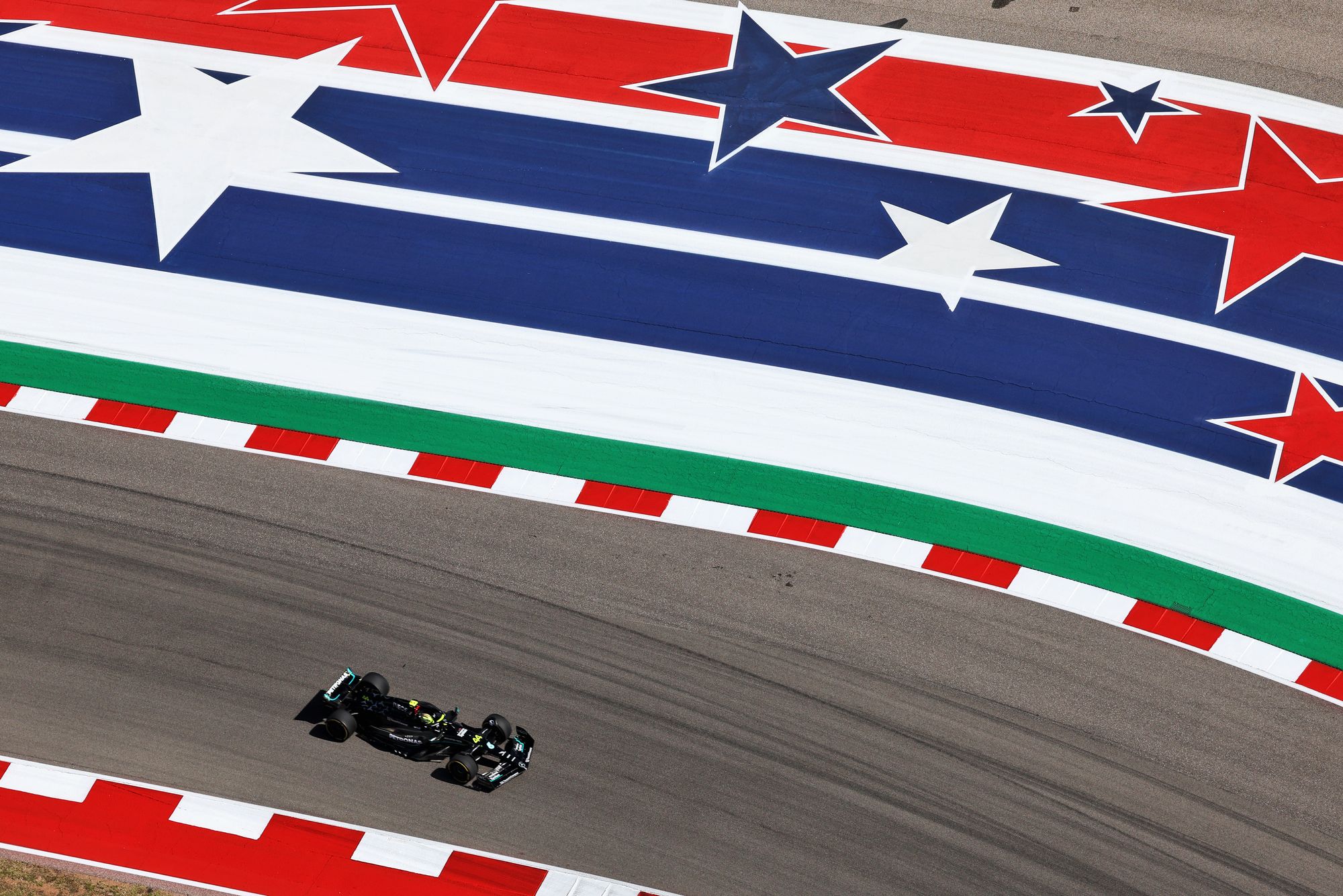 As Toto Wolff said after the race, hindsight is a wonderful thing. Looking back now, you'd have to say that Mercedes should have been more aggressive and pitted him earlier by a couple of laps. There was clearly life in Hamilton's tyres and with the pace he was showing at the end, it's likely he could have got the win. But it also shows that it's been a while since Mercedes was fighting for victory.
It had the stench of missing a bit of match fitness in terms of strategy. Red Bull pulled the gun early trying to get Verstappen the undercut and Mercedes in particular hedged its bets a little too long.
But with McLaren it is a bit of a different story. While Norris had strong pace, the degradation was too high, meaning whatever option he took, third was always likely to be the best he could have achieved.