The start of Formula 1's 2020 season has been pushed back again following the expected postponement of the Canadian Grand Prix.
Montreal's race weekend was due to be held on June 13-14, and had become the season opener as the eight grands prix before it were put off because of the coronavirus pandemic.
However, it is now the ninth race to be affected the global health crisis, although both the organiser and F1 made it clear that holding the race later this year is a priority.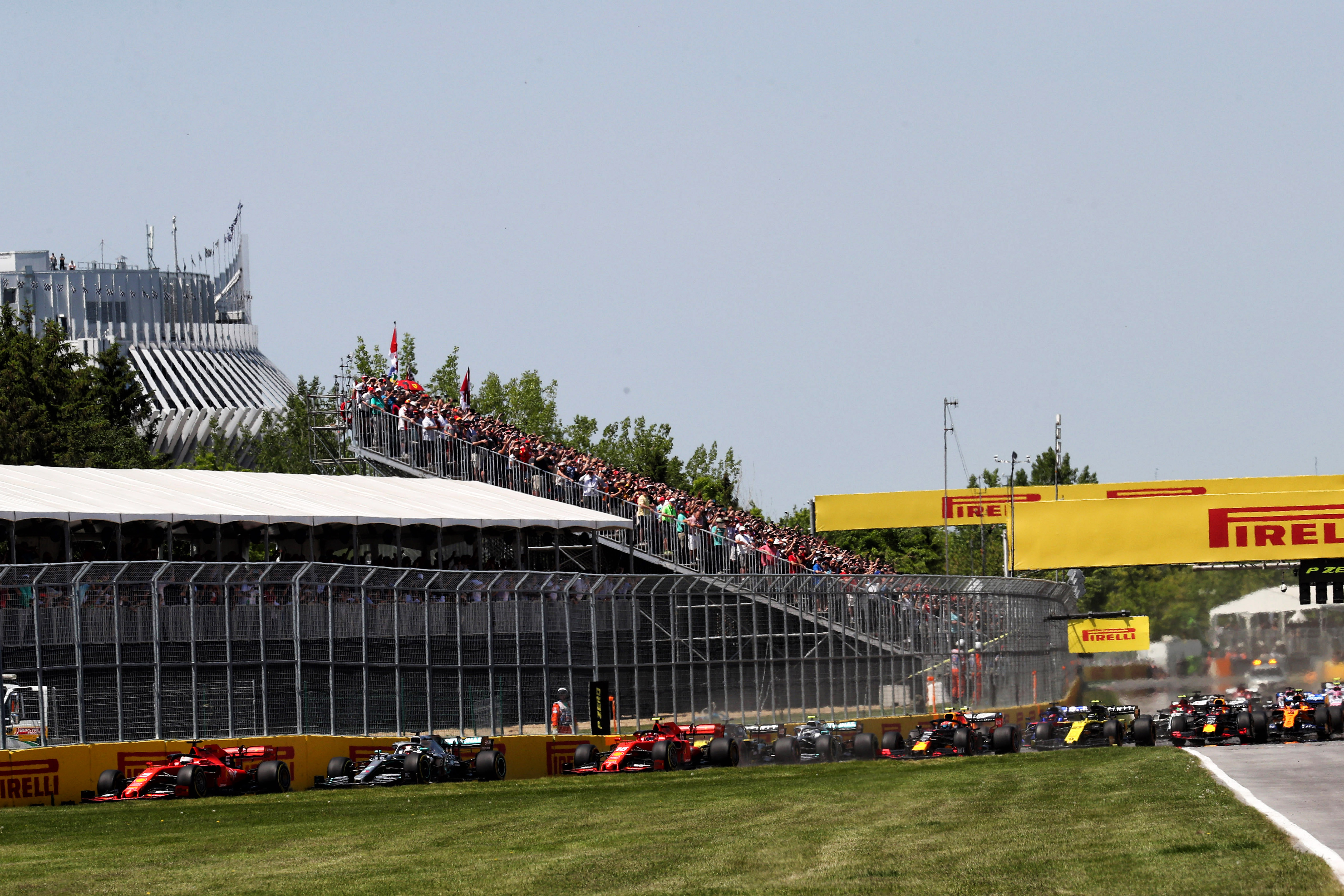 "At the moment it is crucial that all of our energies be put together to overcome COVID-19," said Canadian GP promoter Francois Dumontier.
"We will welcome you with open arms at Circuit Gilles-Villeneuve as soon as it is safe to do so."
F1 CEO Chase Carey added: "We have been working closely with our friends at the Canadian Grand Prix over the past few weeks and support them in taking this necessary decision to ensure the safety of fans and the F1 community.
"We always look forward to travelling to the incredible city of Montreal and while we will all have to wait a bit longer, we will put on a great show when we arrive later this year."
Dumontier has previously stated he believes a late summer or early autumn date would be possible for Montreal, before the seasons shift and very cold weather sets in.
Tickets will remain valid for the race's new date, once it is confirmed.
Carey said last month he still hoped for a 15-18 race season once 2020 campaign started.
However, with the schedule now shifting to an end-of-June start at the earliest – and the French Grand Prix in doubt because of France's restrictions – it is unclear when it will be possible to begin the season.
Several scenarios have been mooted, with Austria – due to host its race on the first week of July – beginning to relax some of its measures.
A decision on the British Grand Prix, scheduled for two weeks after the Red Bull Ring round, is expected in the next two weeks.